Easter 2022 Entry Table Decor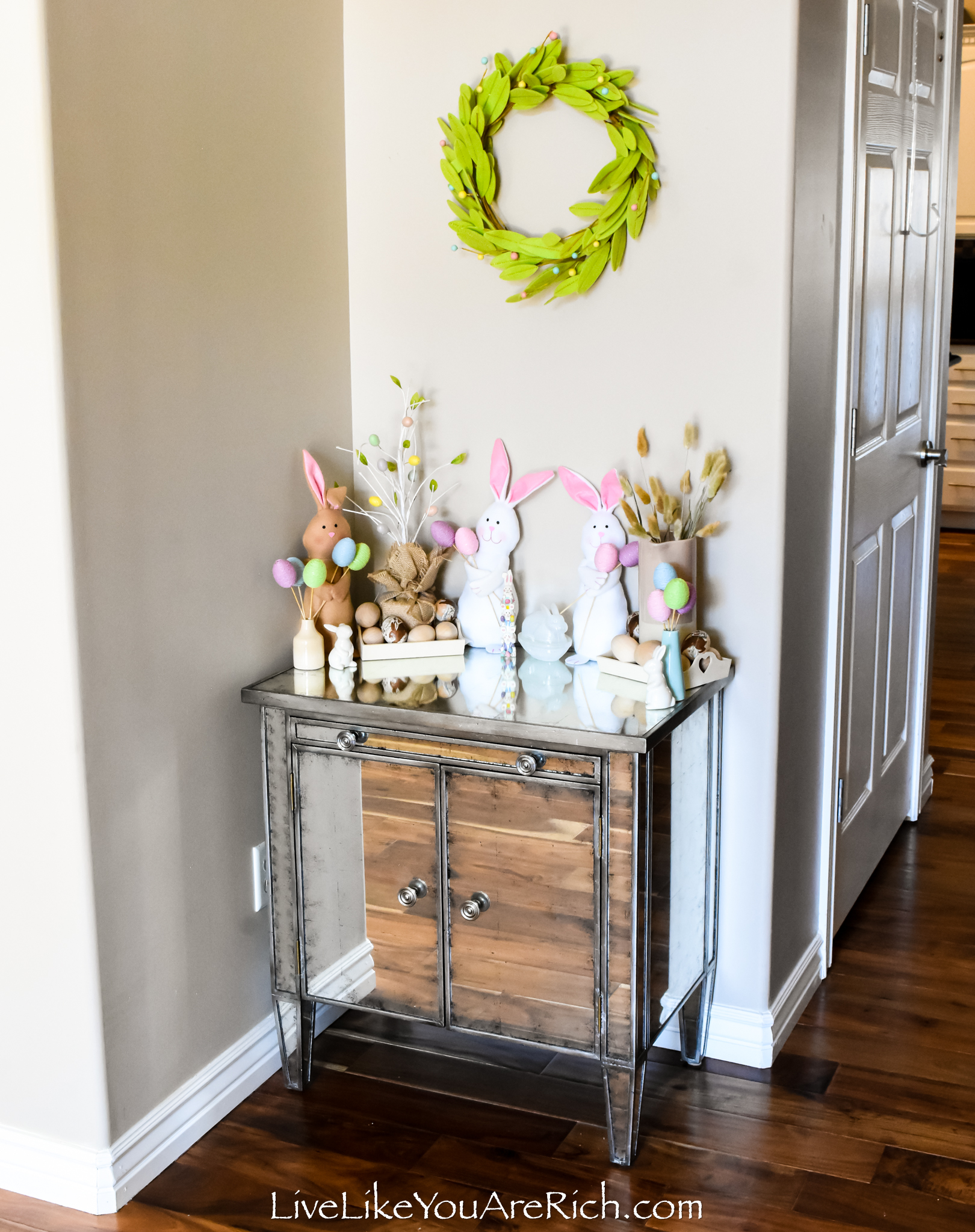 I have this entry table that I like to decorate with the seasons and holidays. This is how I decorated it for Easter this year (2022).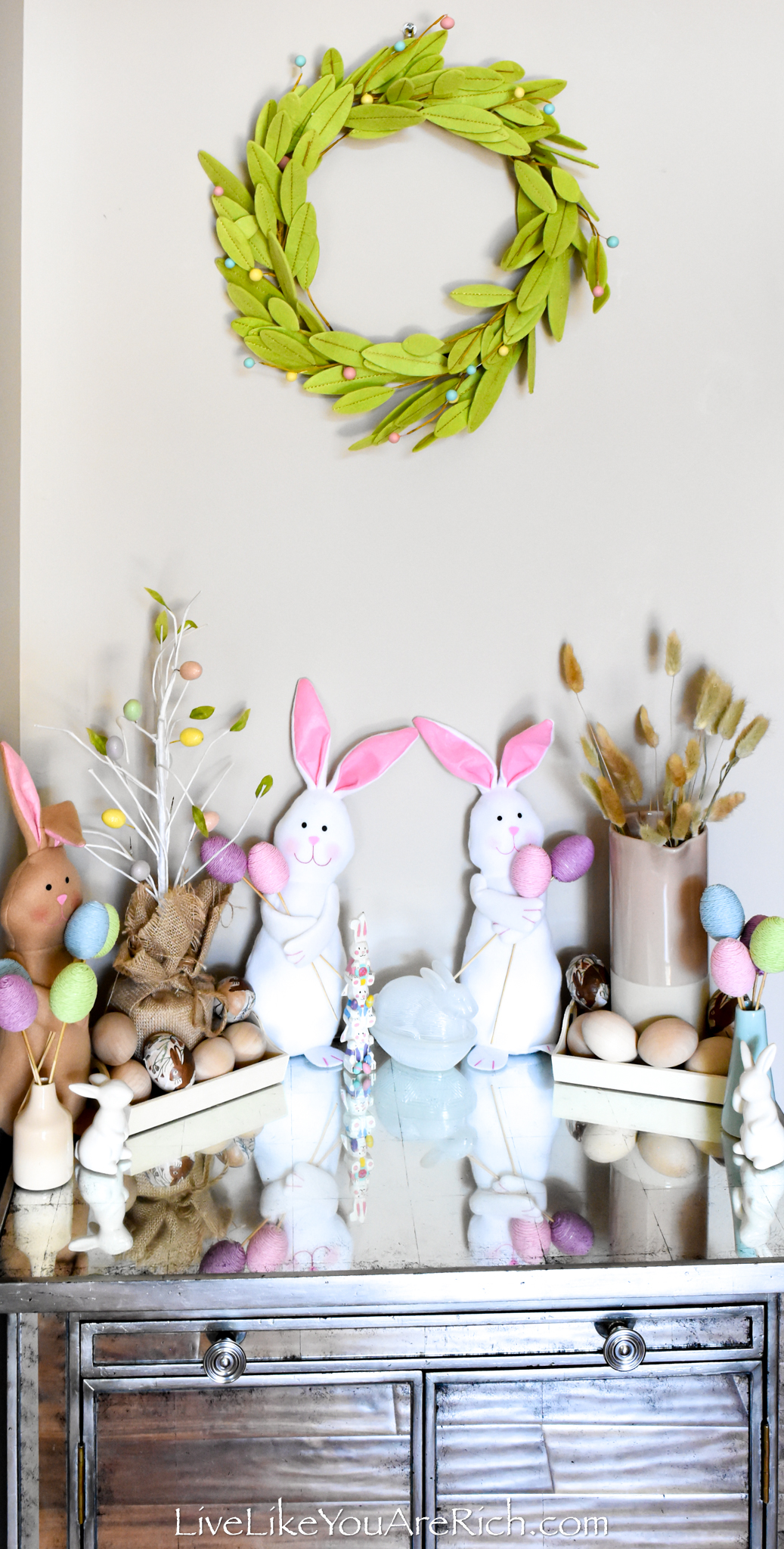 I mainly used items from Target and Dollar Tree. I added those to items that I already had in my Easter holiday decoration bin.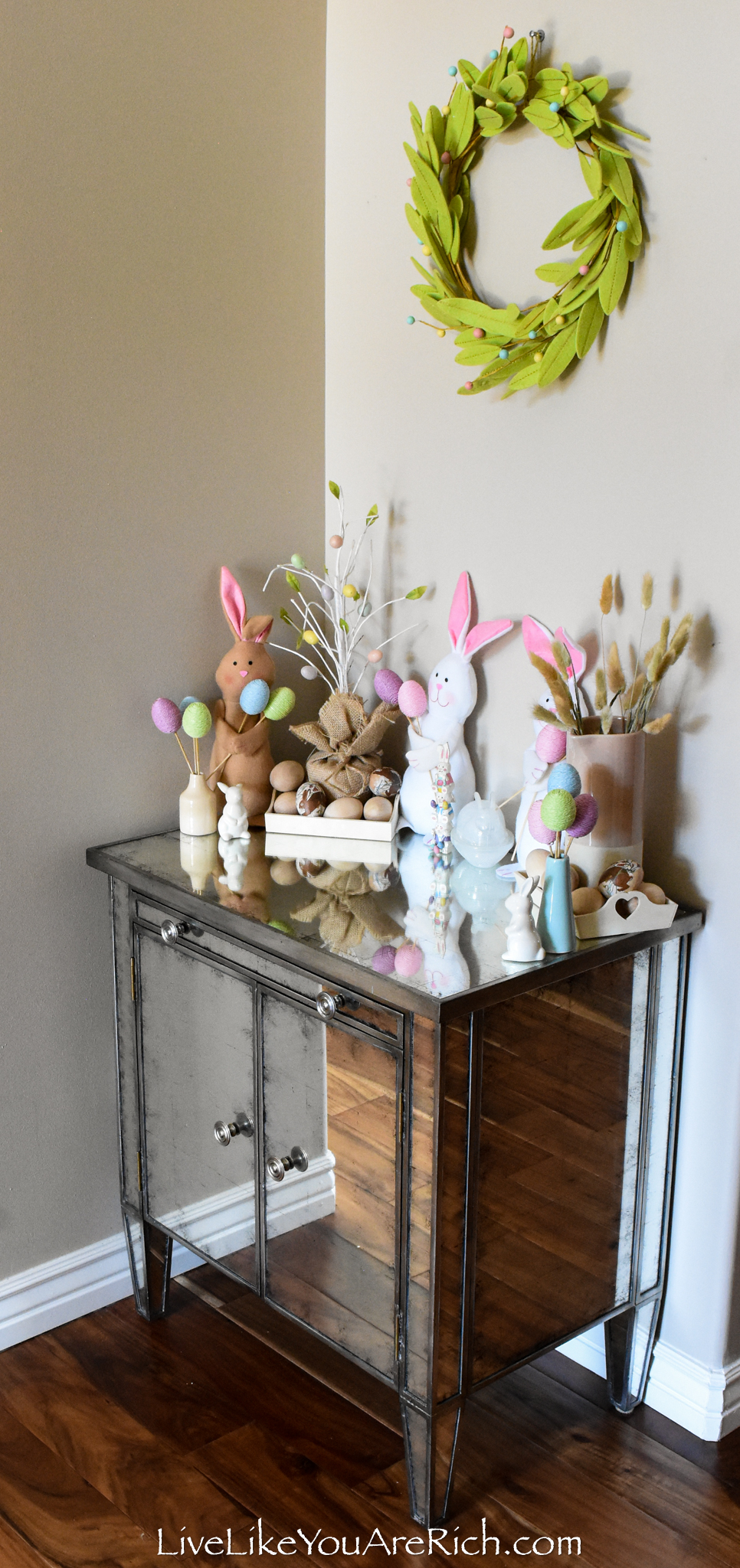 I really like the way this colorful and fun Easter Entryway table decor turned out.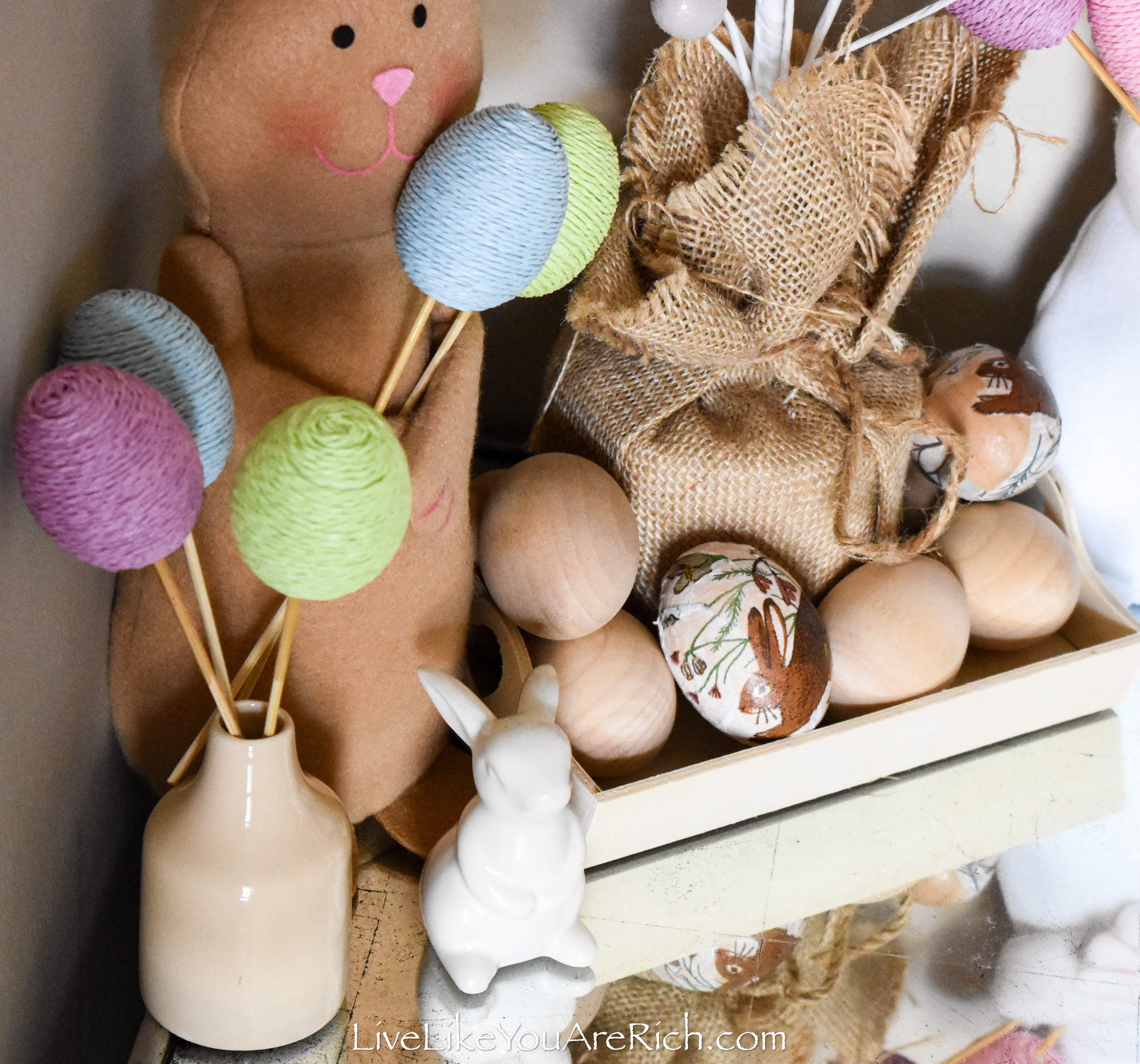 Supply List for this Easter 2022 Entry Table Decor
2 Dollar Tree wood trays (had)
Dollar Tree eggs (had)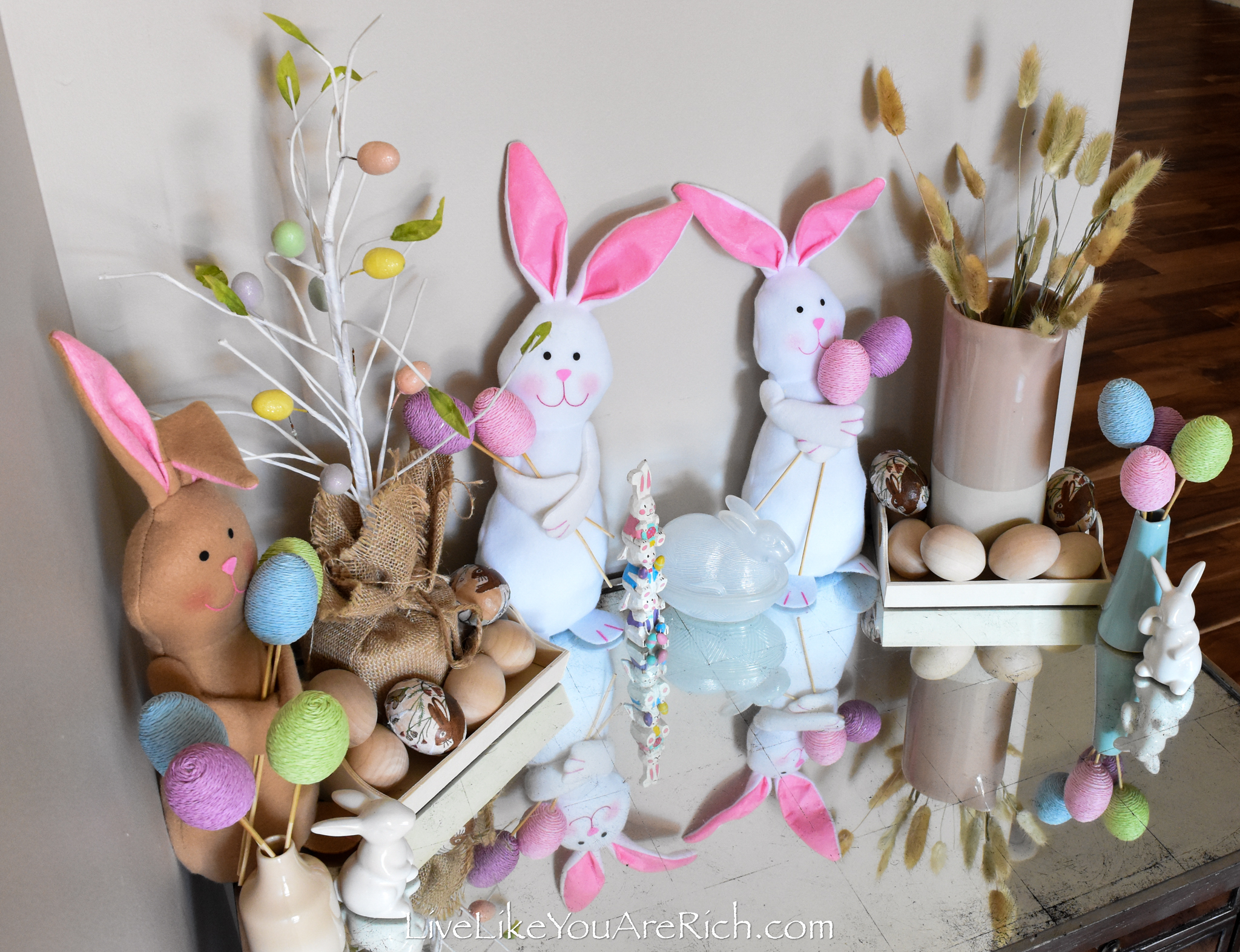 Dollar Tree Bunnies (had from this Kids' Easter tablescape)
Little vases— Target $2.00
Bunny Tails — Amazon (had)
Wooden eggs — Amazon (had from the kids' Easter tablescape)
Vase large pink—Mark & Graham (had)
White miniature glass bunnies—Target (had from this adults' minimal Easter tablescape)
Mini Bunny Todempole- Thrift store (had)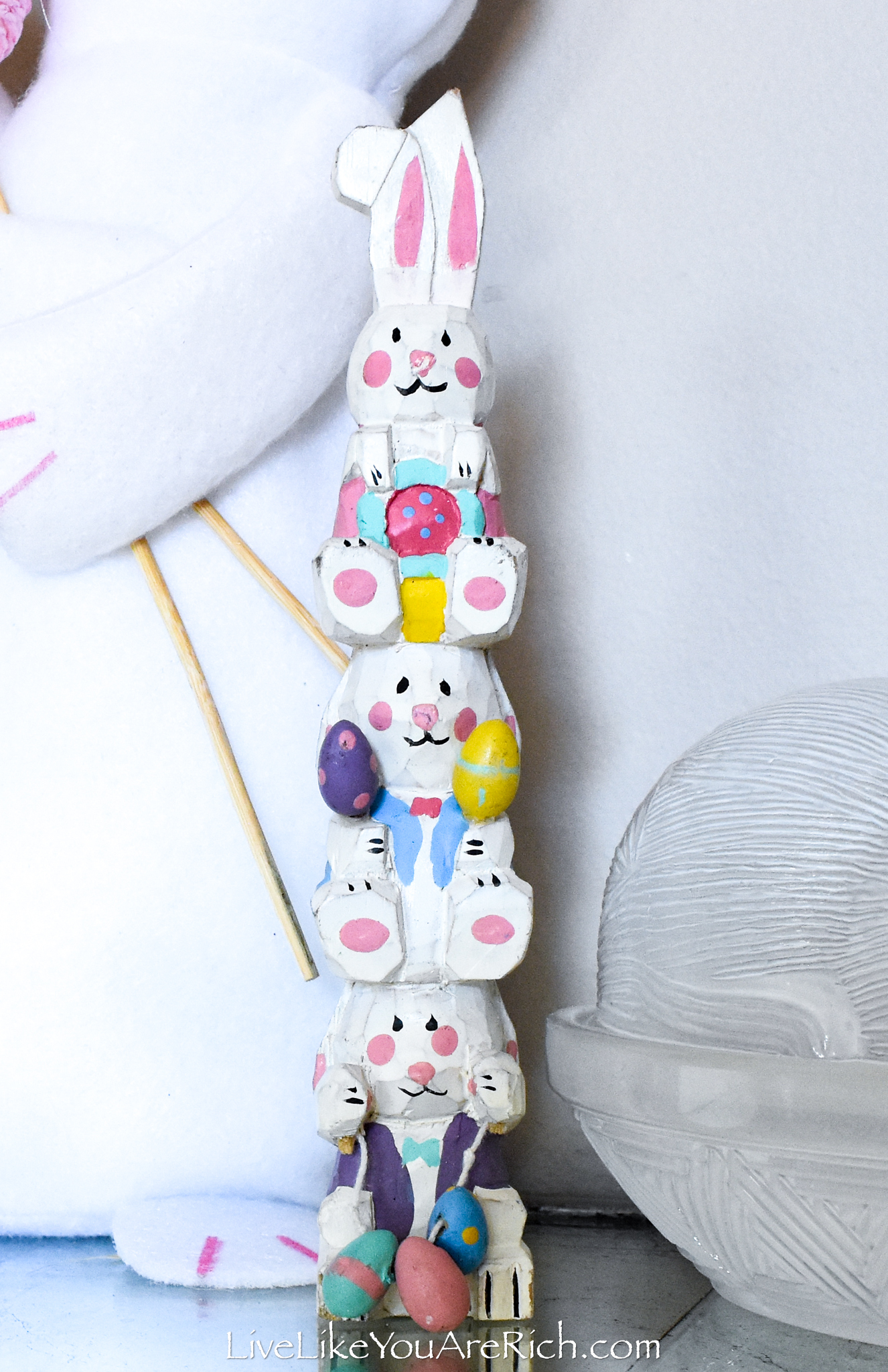 Bunny Candy dish- Target $3.00
Burlap white spray Easter Egg Tree (had)
Felt wreath (had)
Cost for this Easter 2022 Entry Table Decor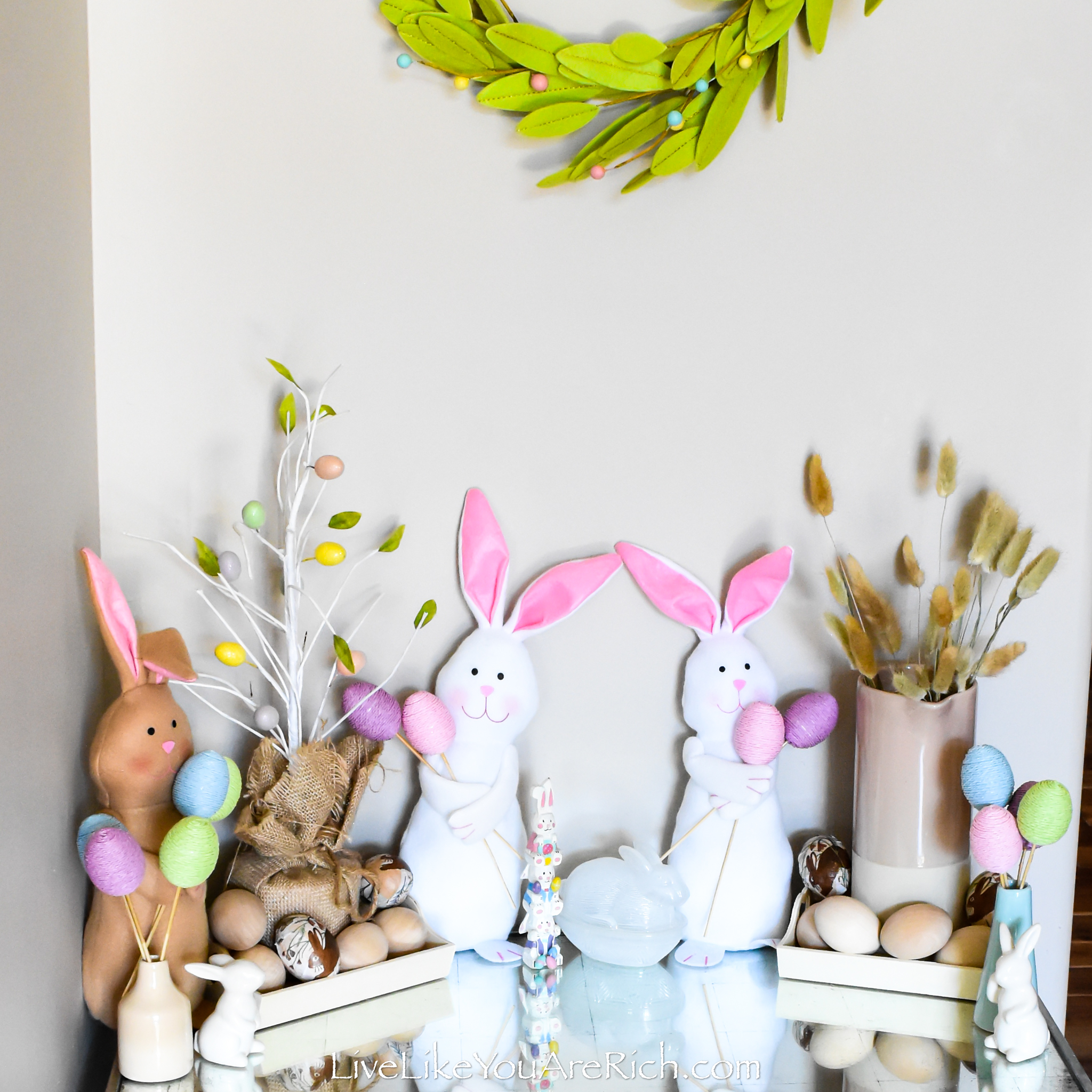 What I hadn't used already was what I consider I spent for this entry way table decor.
Total for this was Entry Table Decor was $8.00.
Everything else that I used I either had on hand or it was reused from previous projects in which I account for the cost.
If you are wanting to replicate this yourself, you'll need to account for the minimum quantity of 24 bunnies that Dollar Tree requires you purchase at once. You may be able to find them locally, but I was not able to.
You'll also want to check Ebay for the burlap Easter spray tree and felt egg wreath (I believe I got them from Target years ago).
This will likely cost someone without any of these supplies $30-$60 to recreate.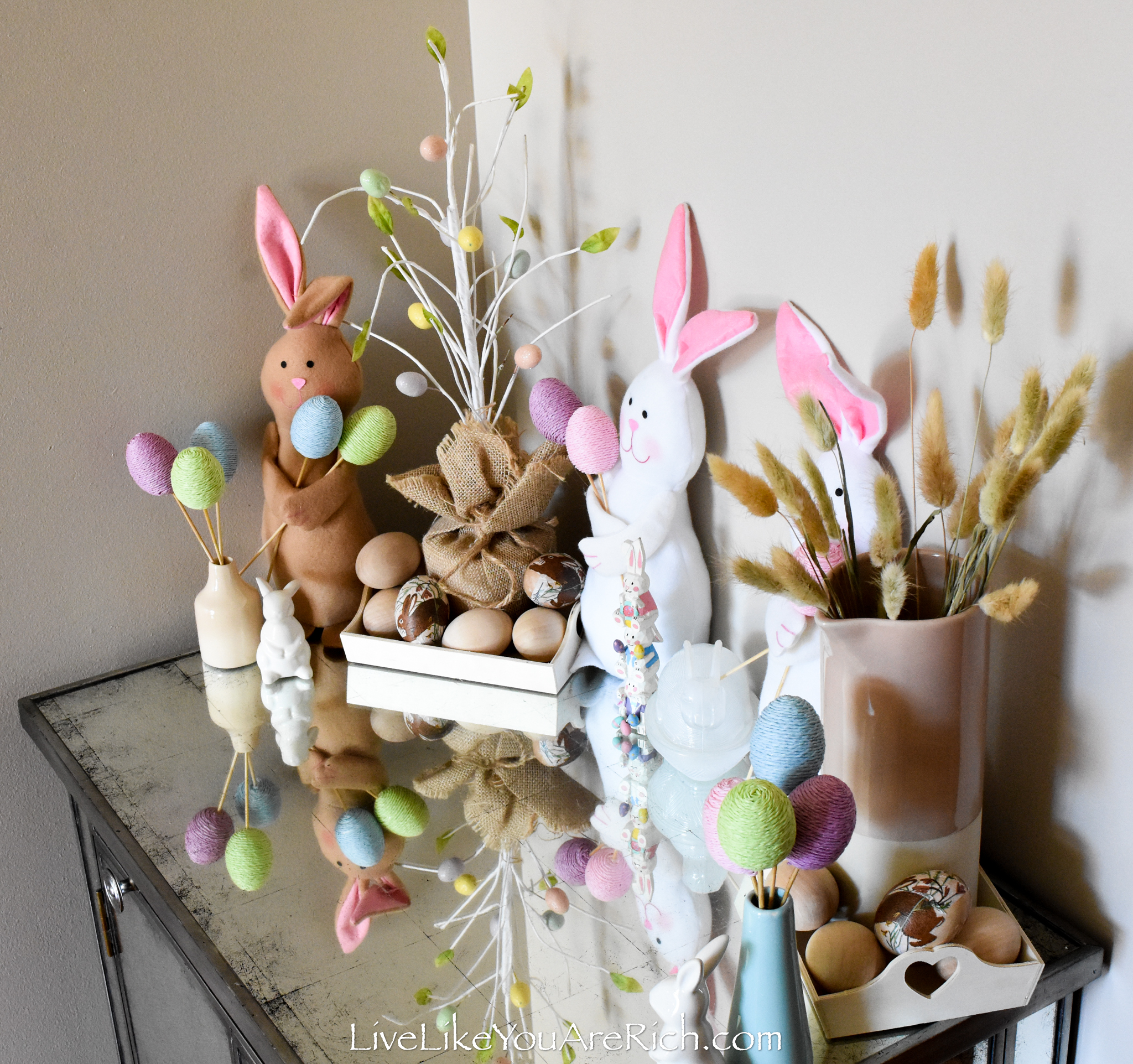 How to Assemble this Easter 2022 Entry Table Decor
First, I hung the wreath. This is made of felt leaves sewn down the middle and Easter-color ball sprays. ( I imagined someone with a medium crafting skill could make this wreath).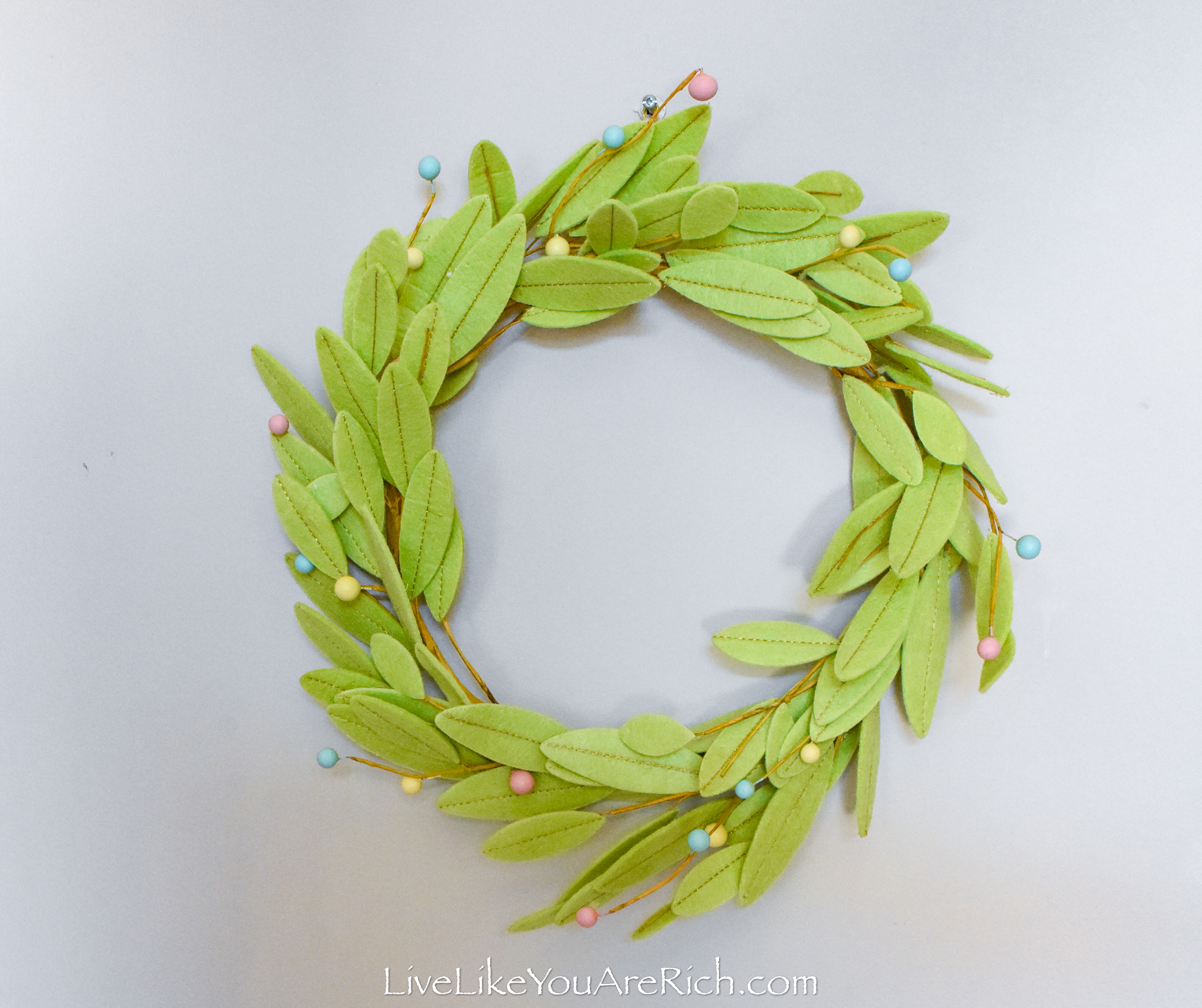 I bought this years ago along with the egg spray tree. I believe they originally came from Target.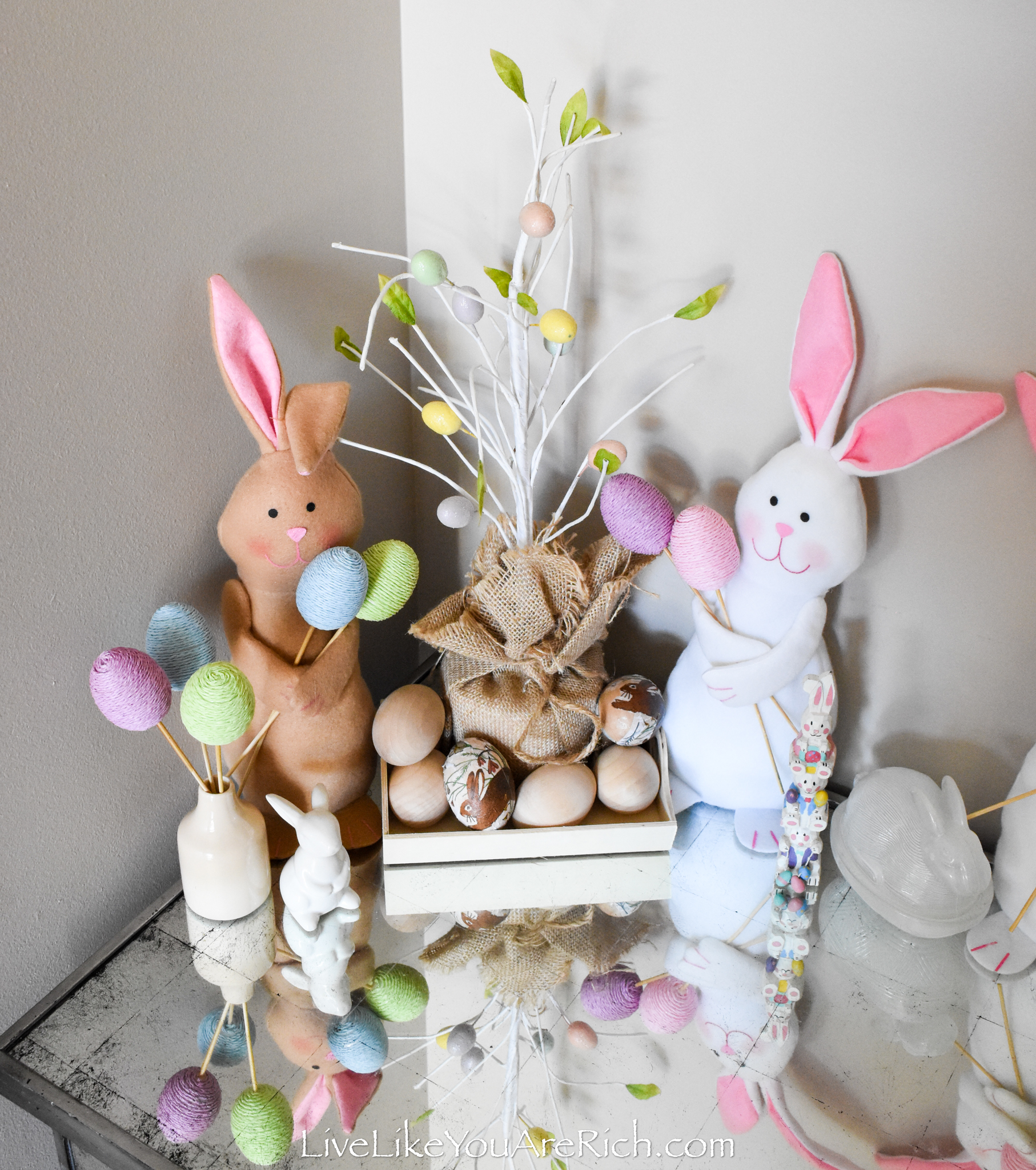 I put bunny tails in a vase I had and set both the tree and bunny tails in wooden trays I had on hand from Dollar Tree.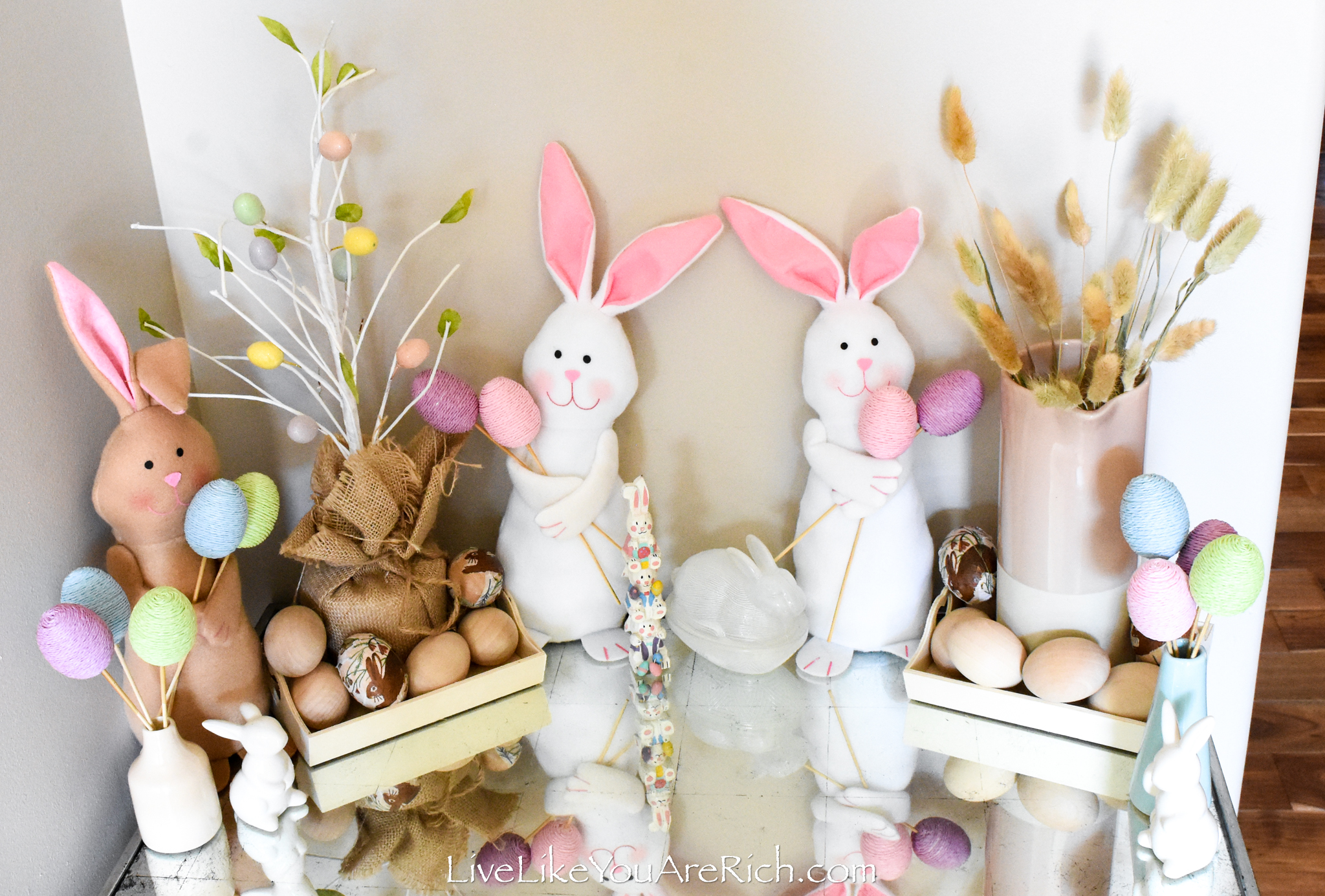 I put wooden eggs around each and added a few of these decoupaged wooden eggs to the piles.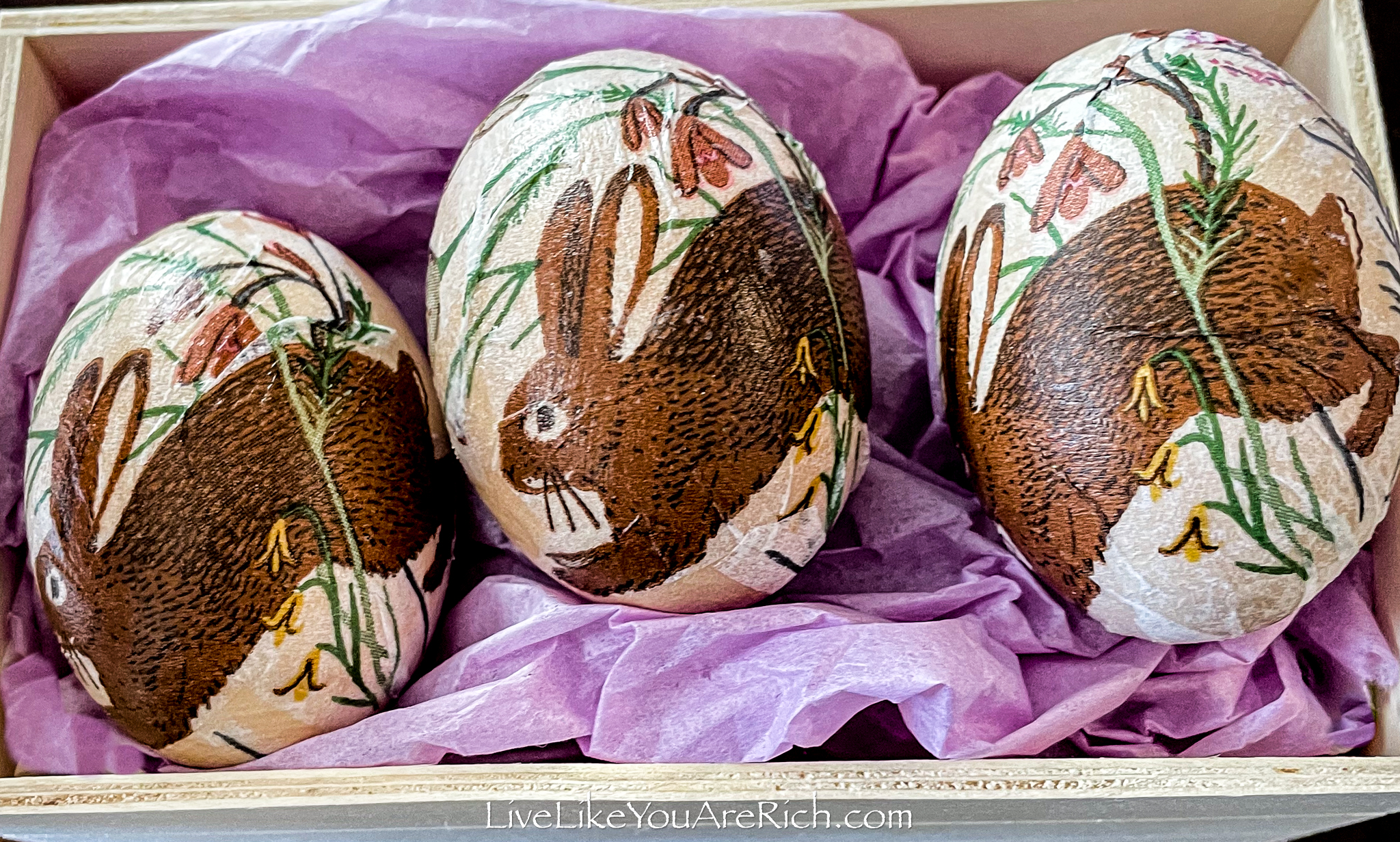 I liked the look of the wooden eggs with just a few colored eggs in the mix.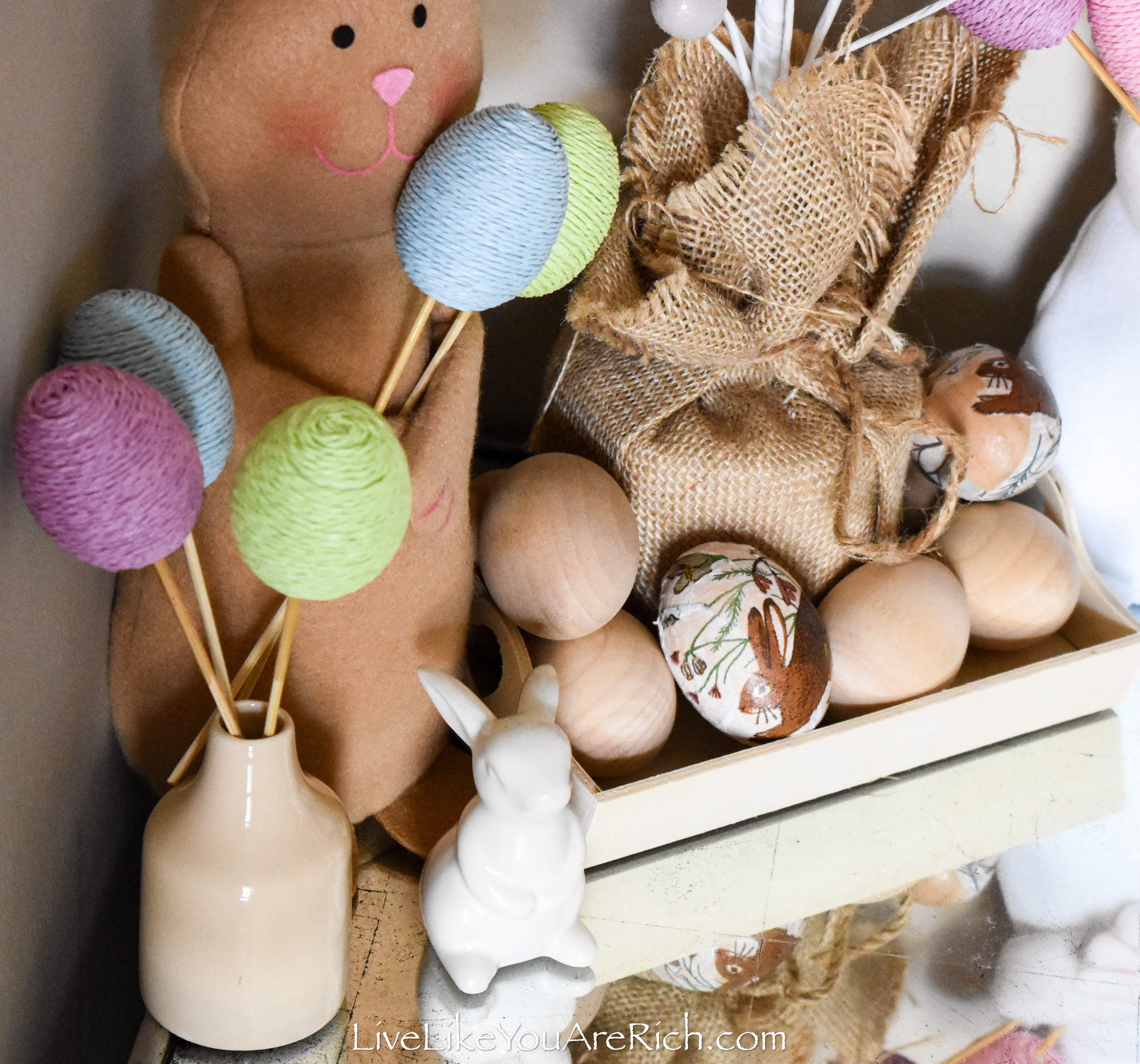 I filled a few vases with 'egg-stick flowers' bought from Dollar Tree in packs of 4.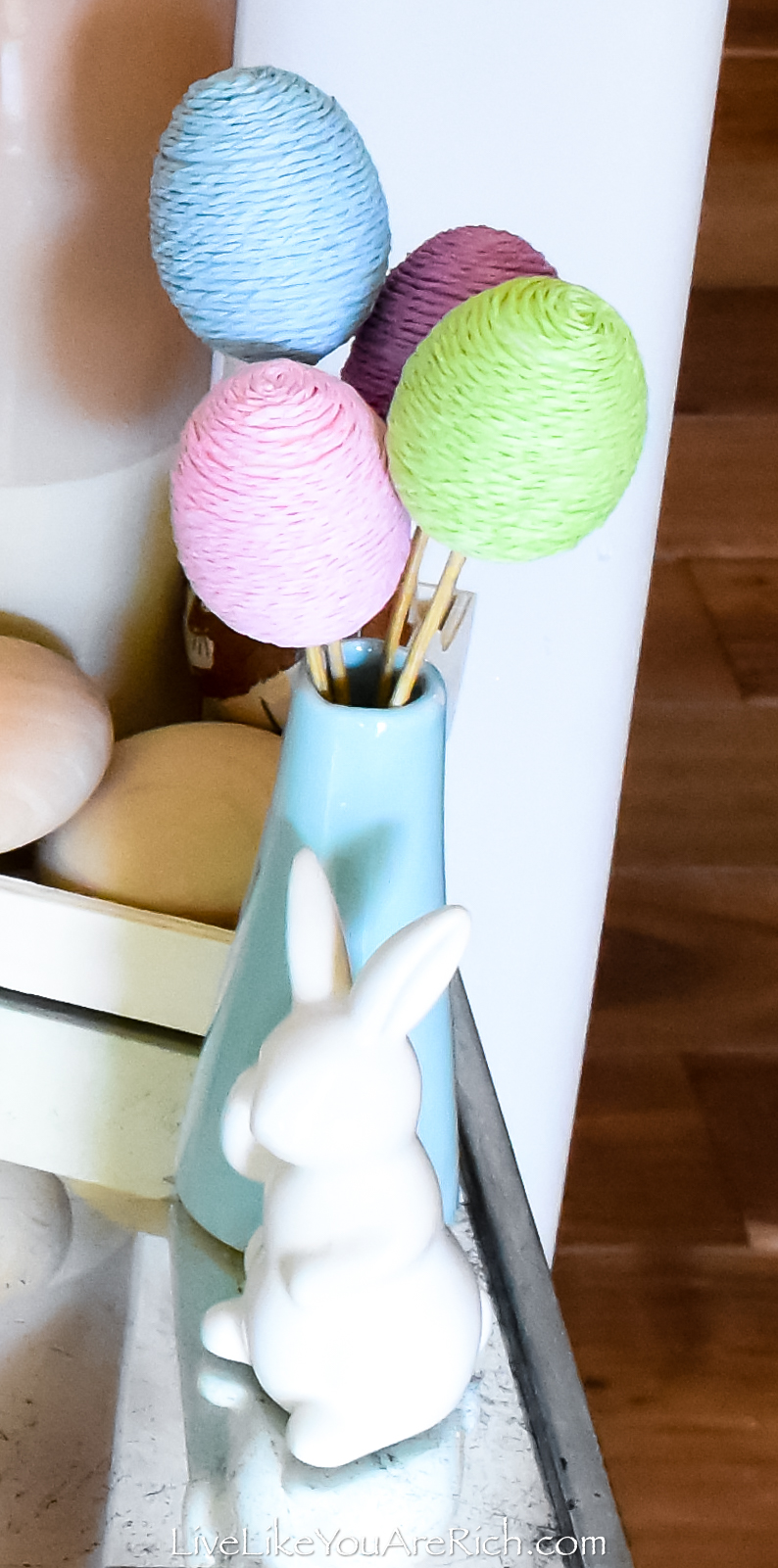 Next, I cut the tags off of the Dollar Tree bunnies I bought (they were sticking out the side and were distracting).
These Dollar Tree Easter bunnies are surprisingly good quality.
I really like them because of the price, quality, the bean bag bottoms (which keep them upright), and because they are cute.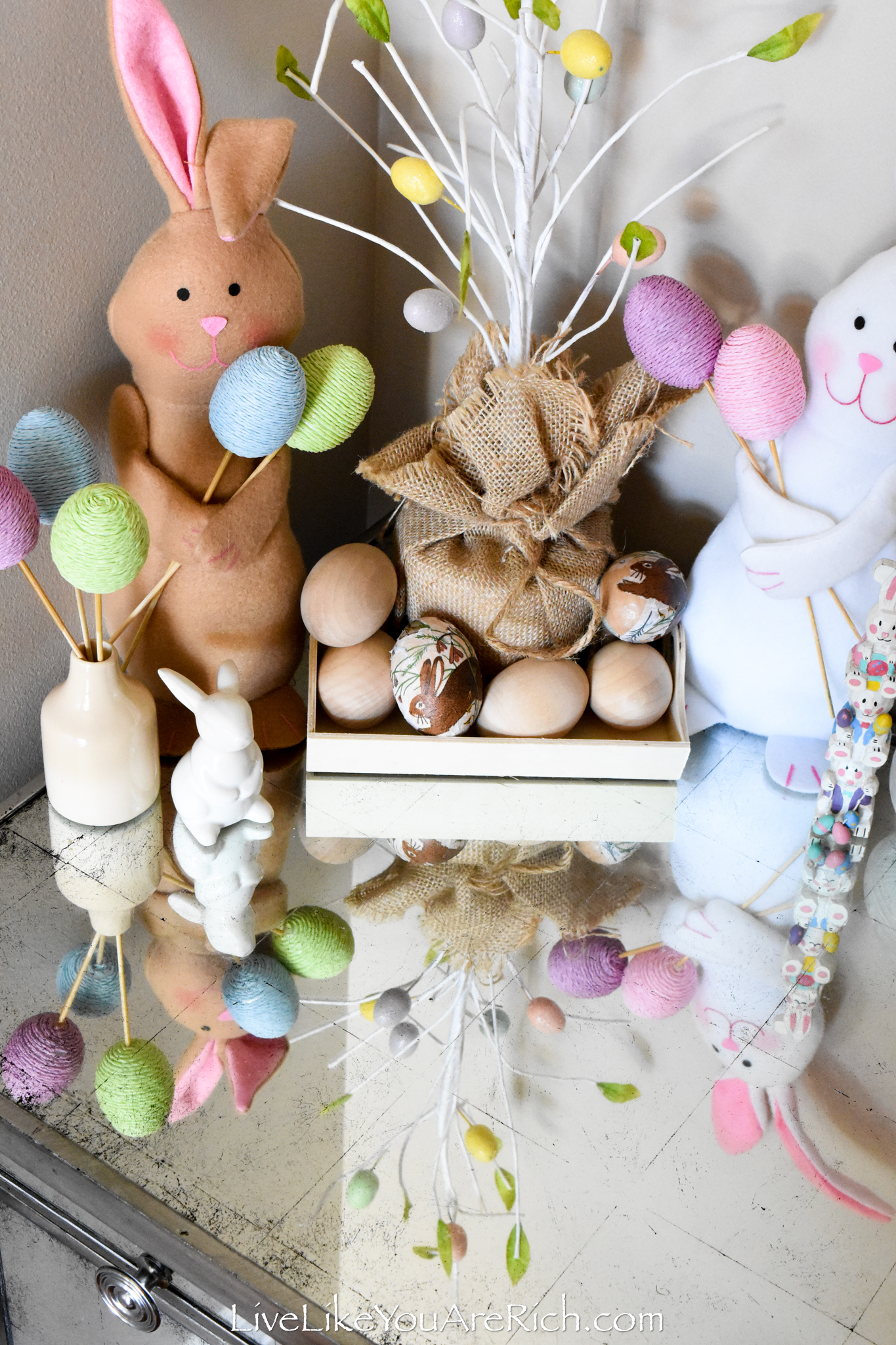 They have darling little faces and their ears can be moved around and hold shape fairly well.
I tried a few different strategies to get the bunnies to hold the stick egg flowers, but I ended up using hot glue to hold their little arms together.
The hot glue will cause the bunny's felt/material to rip apart if pulled once glued down, so these will remain Easter display bunnies.
I was fine with this because I have plenty of bunnies to go around as Dollar Tree's minimum order quantity was 24.
If I didn't have as many bunnies, or if I didn't want to use hot glue, I would have sewn a stitch or two with a needle and thread to hold their arms together.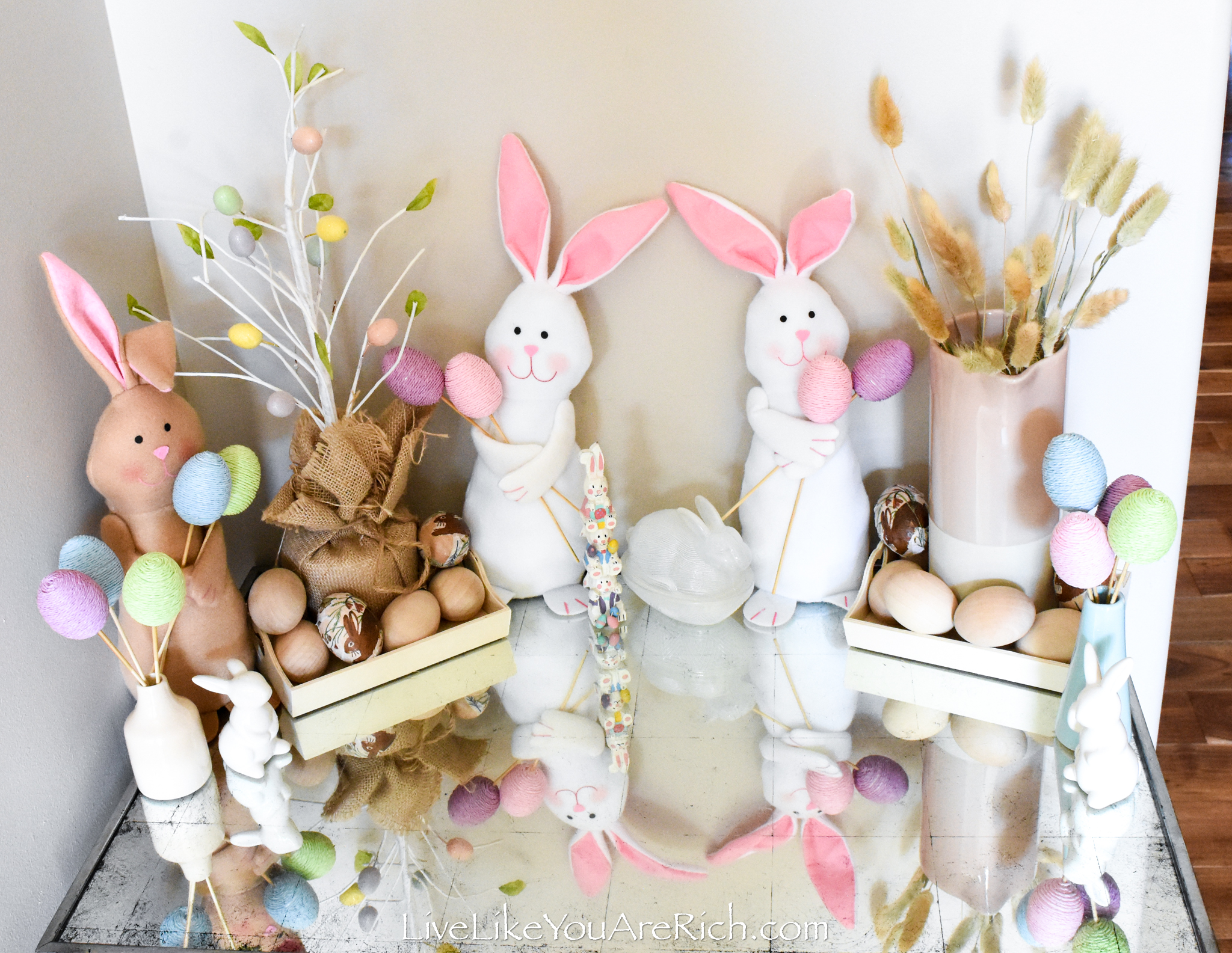 Finally, I added 2 white glass bunnies, a candy dish bunny, and a bunny wood decoration which I had bought at a thrift store years ago for 50 cents.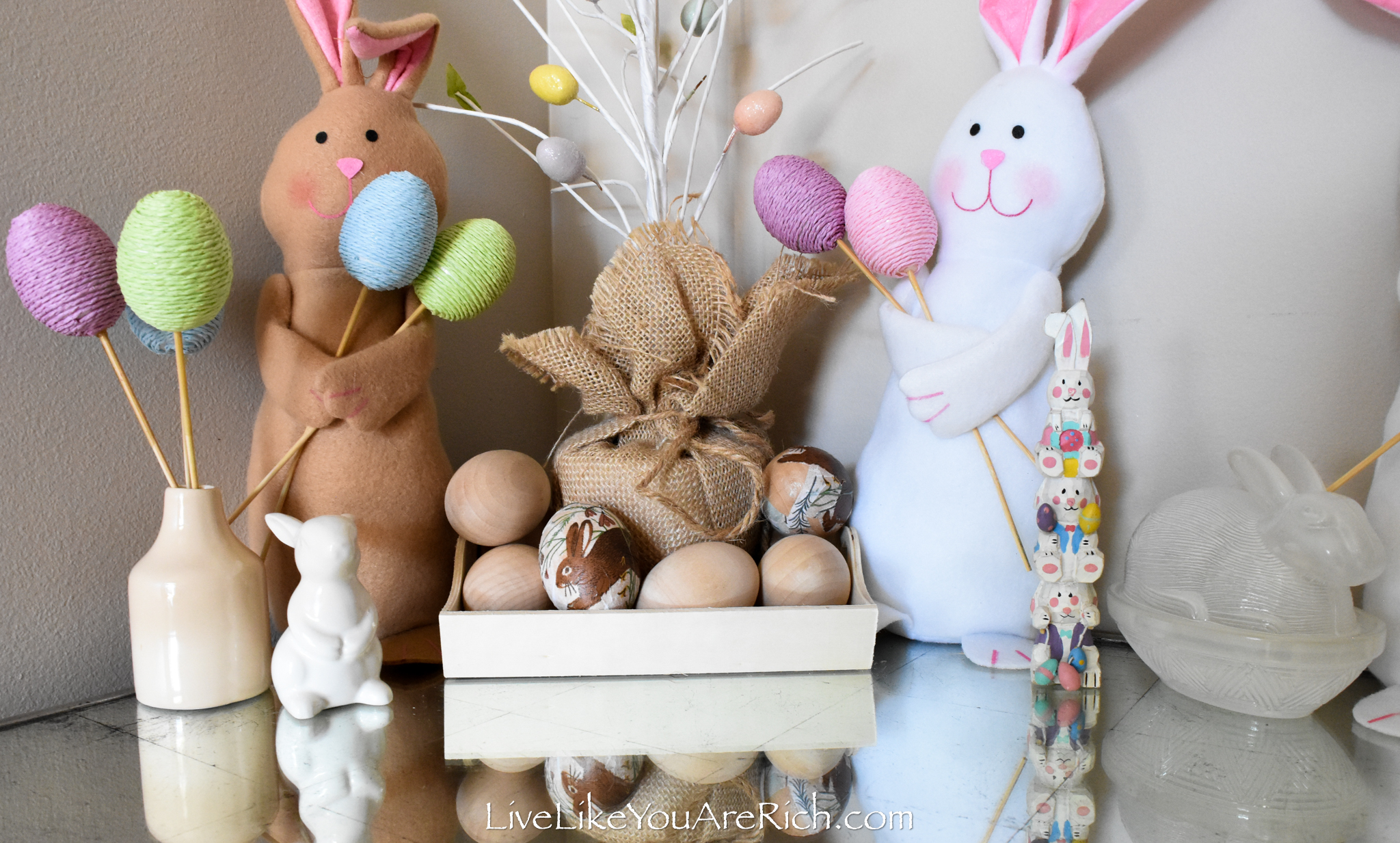 I love the way the entry table turned out, it makes me smile each time I see it.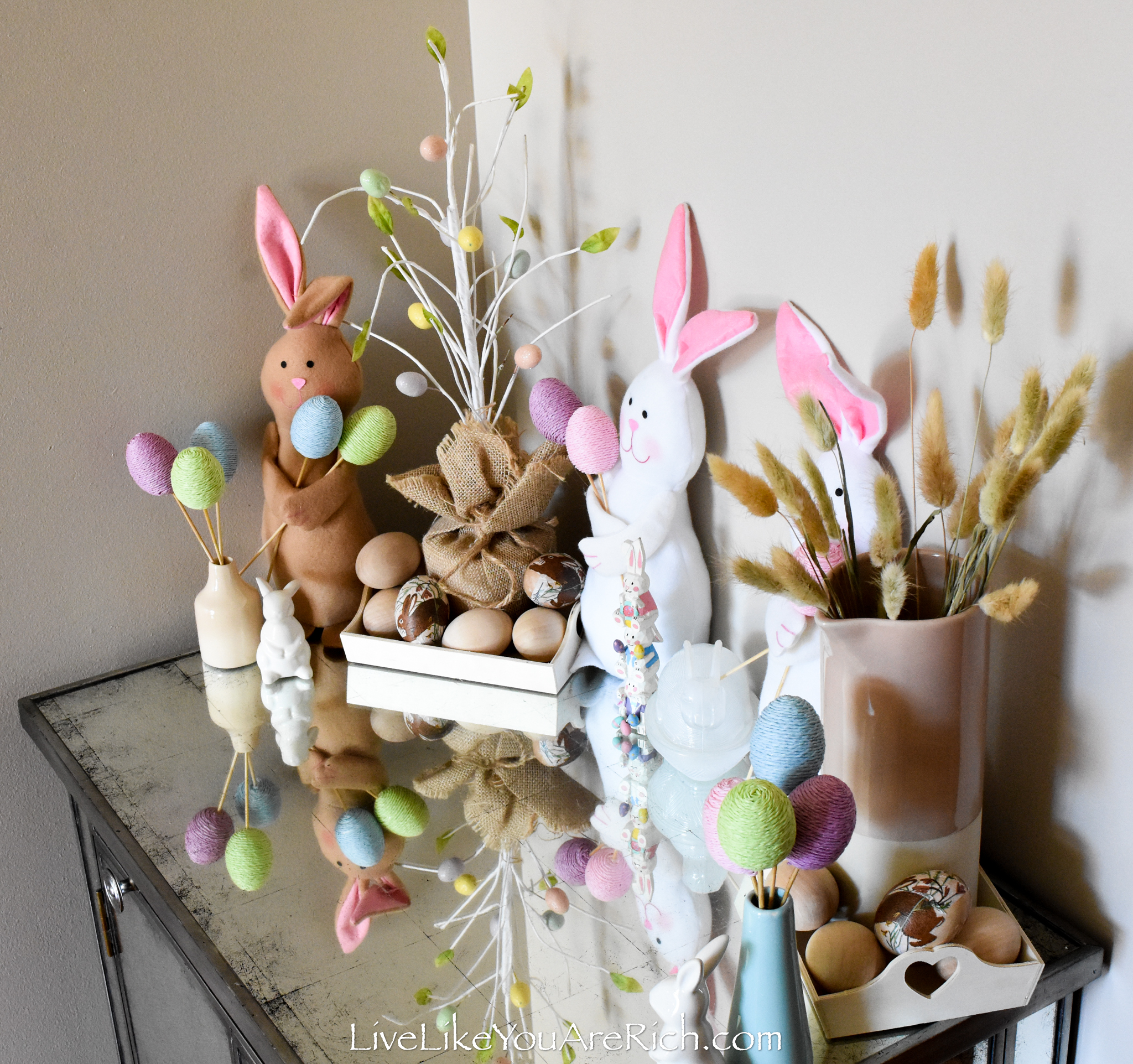 I hope this tutorial has given you some ideas on how to make an Easter Entryway table display as well.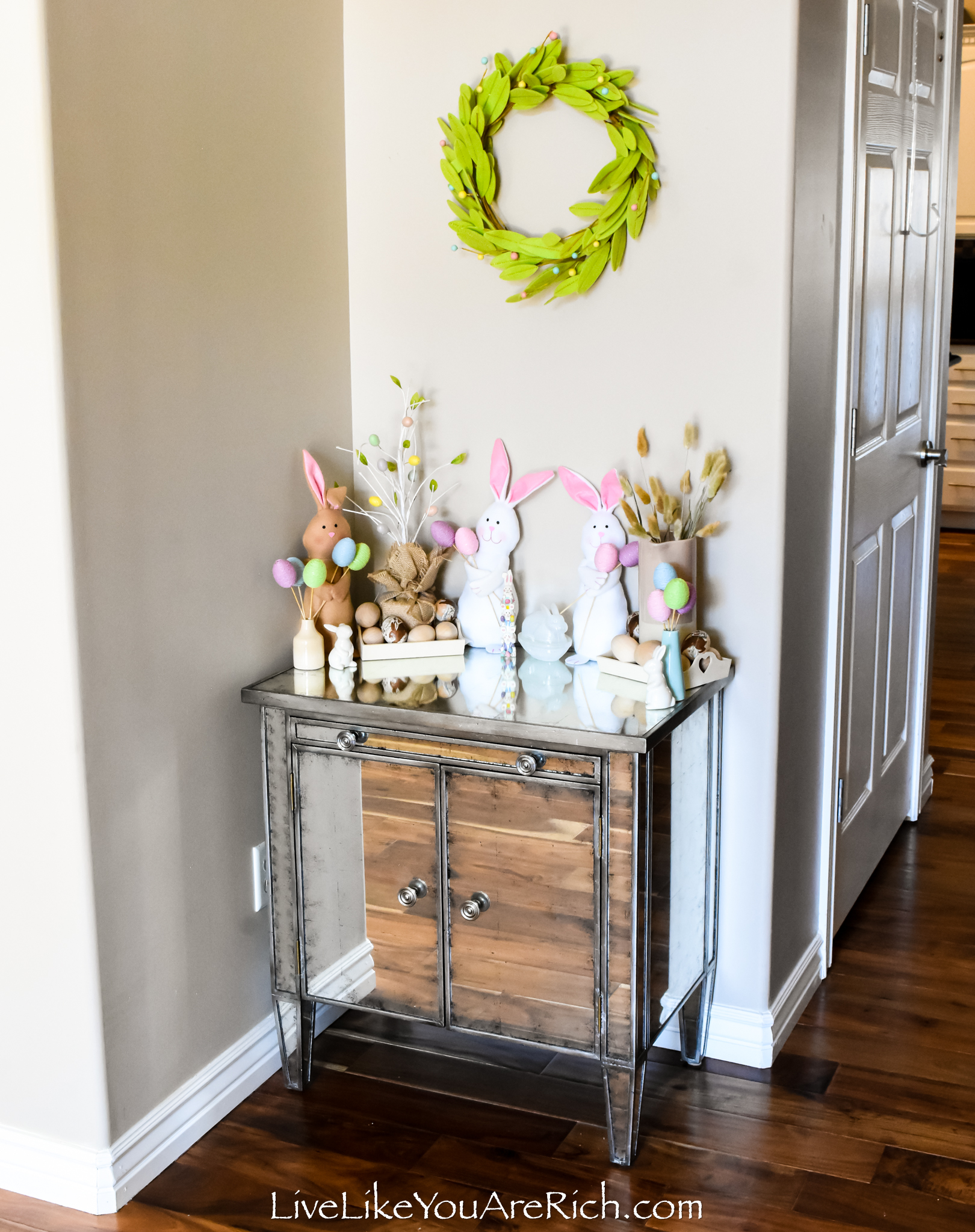 For other 'rich living tips' please subscribe, like me on Facebook, and follow me on Pinterest and Instagram.