Pipe Cleaner Carrot Bunting

I put together this modern rustic Easter mantel for Easter this year.
Then, my daughter and I made a simple bunting to hang on the mantel.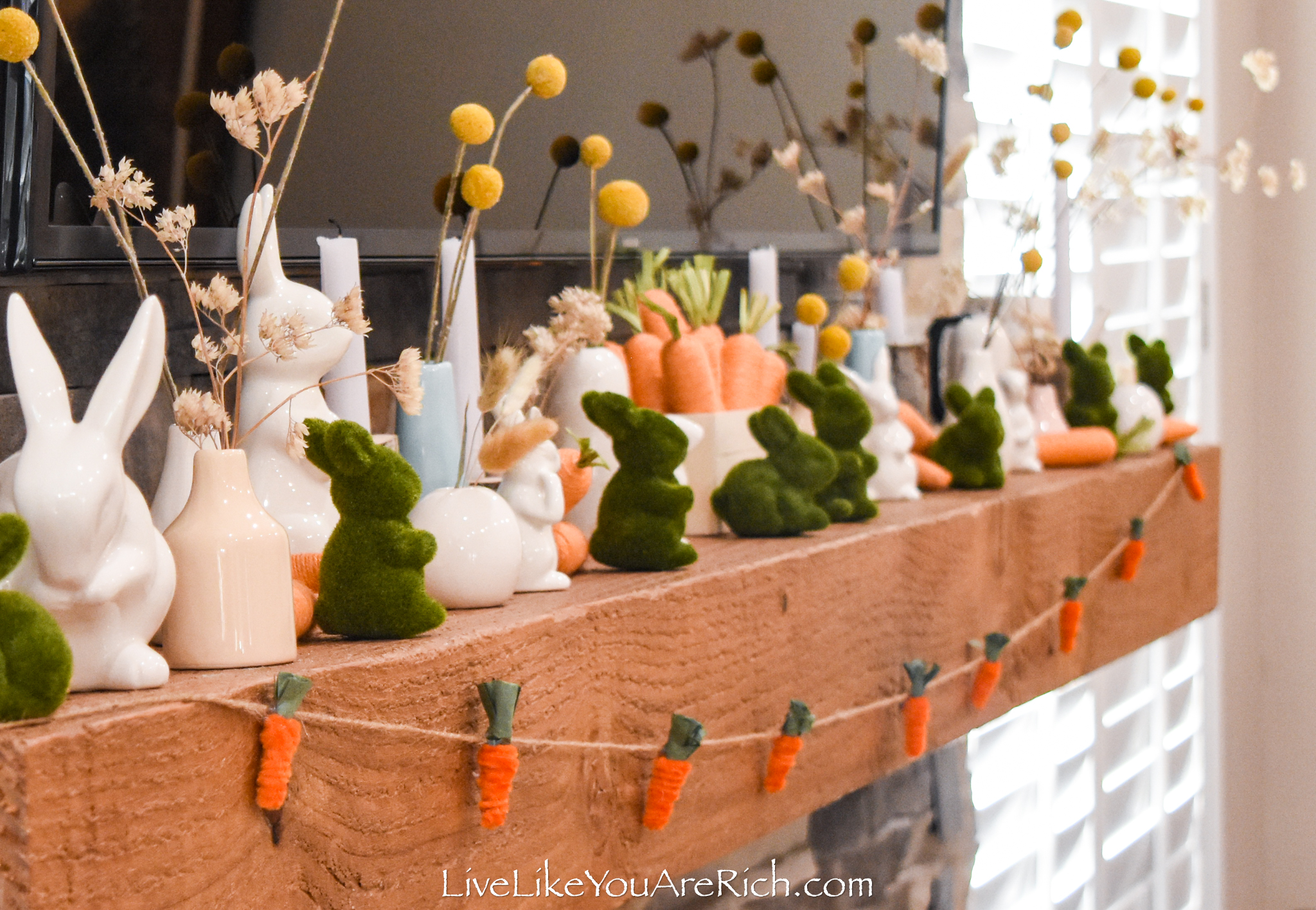 This pipe cleaner carrot bunting only took about 15 minutes to make and we made it from items we had around the house. So, it didn't cost us anything out of pocket to put together.
Besides the green packaging paper, everything else is pretty easy to find.
I got the green packaging paper for free. It came in a box and was used to protect items that I had ordered online.
It was unique as most packaging paper like this is natural tan/brown so I kept it, thinking it may come in useful for crafting.
I'm glad I kept it, it turned out great for this project. You can find similar that I linked to in the supply list below.
Supply List for Pipe Cleaner Carrot Bunting

How to Make this Pipe Cleaner Carrot Bunting
You can continue reading and/or watch the video tutorial located here on how to make this bunting.
Cut a piece of green packaging paper about 4″x8″. Fold it in half and then roll it very tightly into a funnel shape. Using hot glue, glue the outer edge down so it won't unravel.
Glue the orange pipe cleaner to the bottom of the green funnel and wrap it around the green funnel. Wrap tightly until you run out of pipe cleaner or reach the size of carrot you'd like.
Cut the the green packaging paper about 3/4″ up from the orange pipe cleaner to create the stem of the carrot.


Cut the green carrot stem down vertically every few millimeters. Peel the paper out a bit and fluff it up a little to look like a carrot stem.
Glue the back of the carrot to a little twine and measure the distances between carrots evenly.
Hang the twine on a mantel to create a bunting.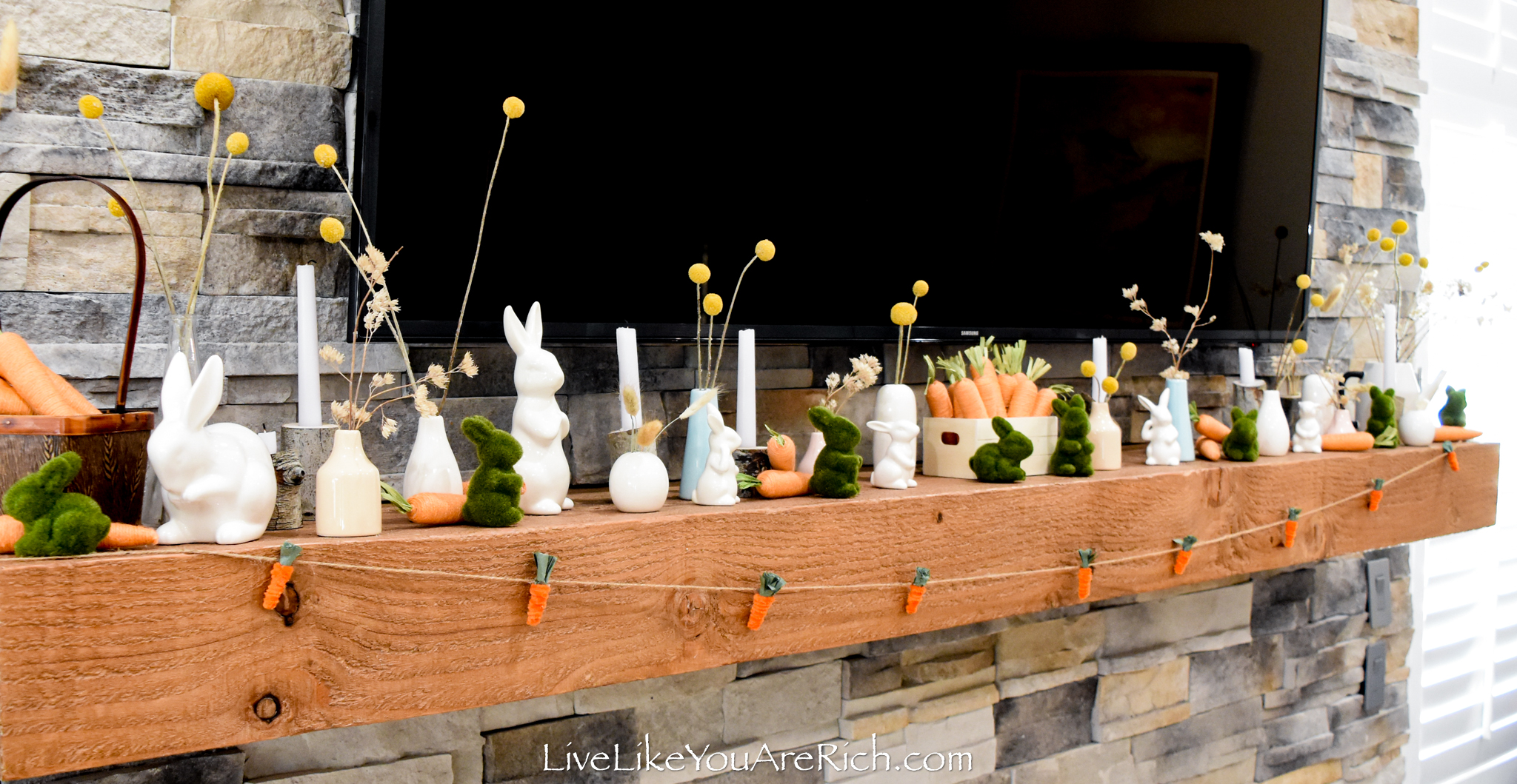 That's it! Simple right?
I love simple, quick and inexpensive craft projects and this one fit that criteria as this pipe cleaner carrot bunting came together quickly, was free, and I love the look that it adds to my Modern Rustic Easter Mantel decor for Easter this year (2022).
I hope this pipe cleaner carrot bunting inspires some fun Easter decorations this year.
HAPPY EASTER!

For other 'rich living tips' please subscribe, like me on Facebook, and follow me on Pinterest and Instagram.