This is the Bunny Tail Easter Mantel Decoration that we had up for a few weeks in our home.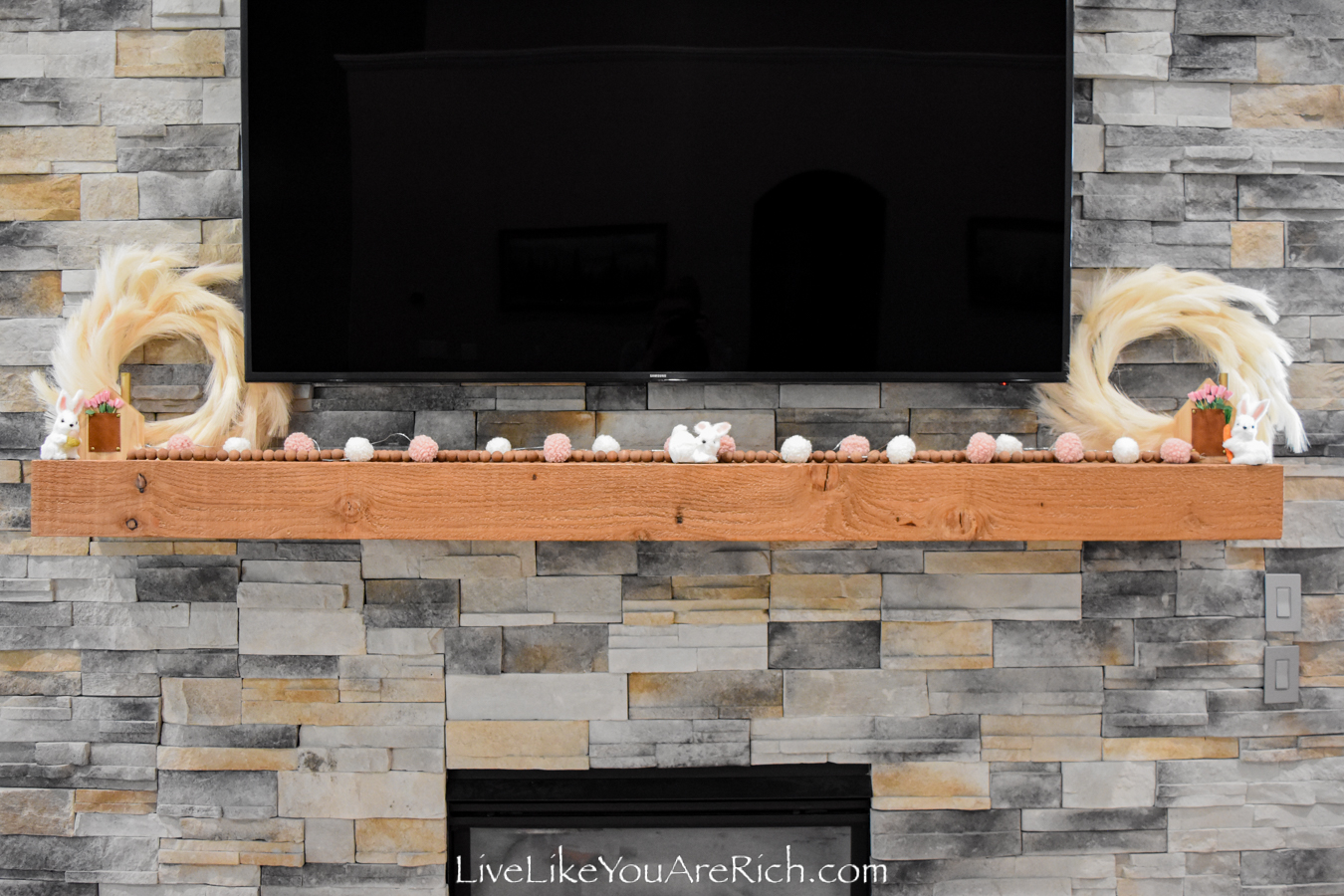 I kind of stumbled upon making this mantel. I had made this Valentine's Day Love at Home mantel for Valentine's Day and life was so busy that we skipped decorating for St. Patrick's Day this year.
I ordered three darling little sisal bunnies off Amazon for Easter decorations and my son's woodland birthday party that I'm throwing soon.
When the bunnies came, I put them up on the mantel with the decorations that I hadn't put away yet.
My daughter, who loves to craft and decorate said, "Mom, I like the mantel with the bunnies! It's so cute! The pom poms reminded me of bunny tails.".
I love that she said that, so even though I had another mantel display planned for Easter, I kept this display up for many weeks.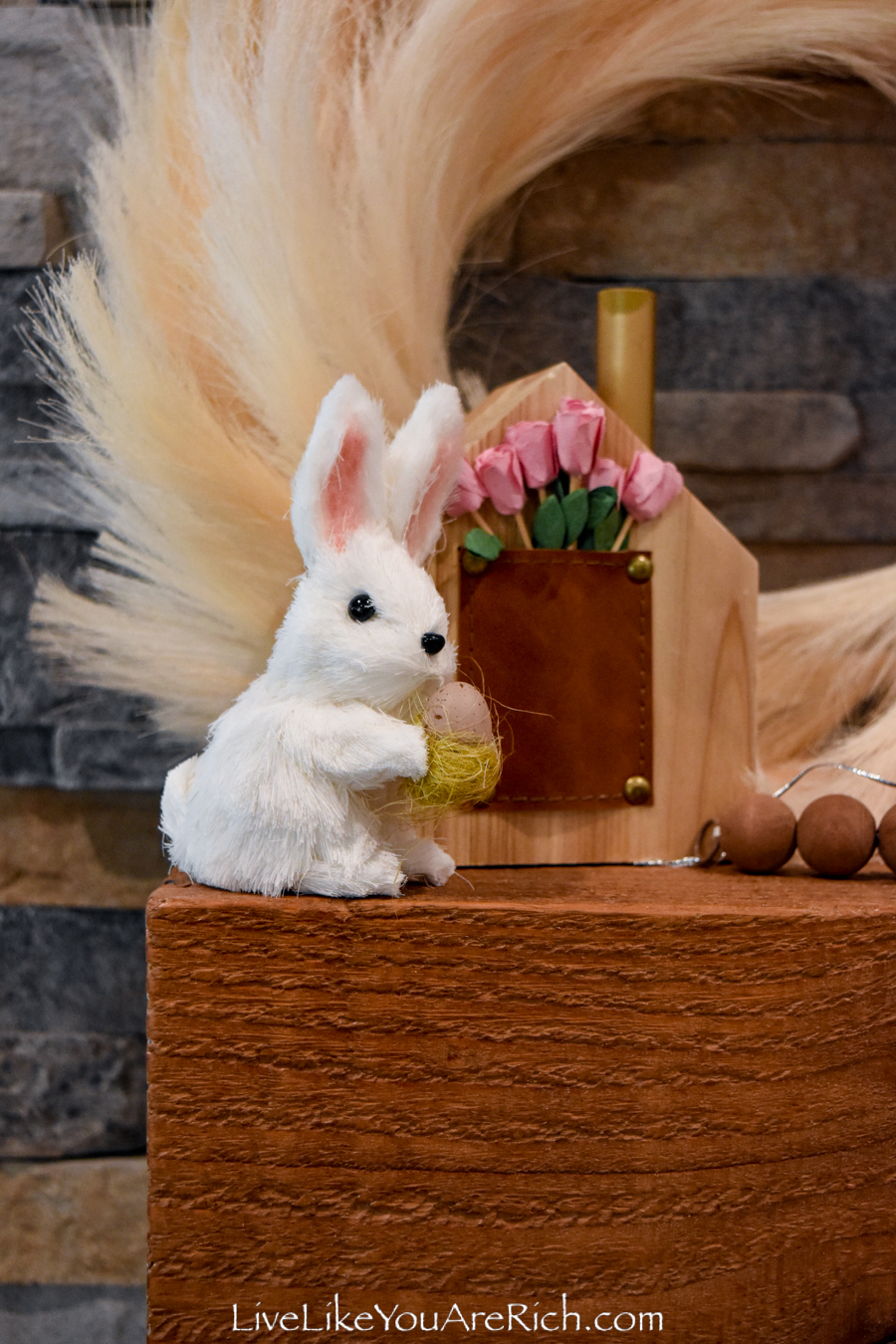 The mantel display that is coming soon is a 'Farmer's Market Theme' and will work for spring and maybe even summer. I'm excited to share it here as well.
Supply List for this Bunny Tail Easter Mantel Decor
Off-white Pampas wreaths (exact ones or similar here)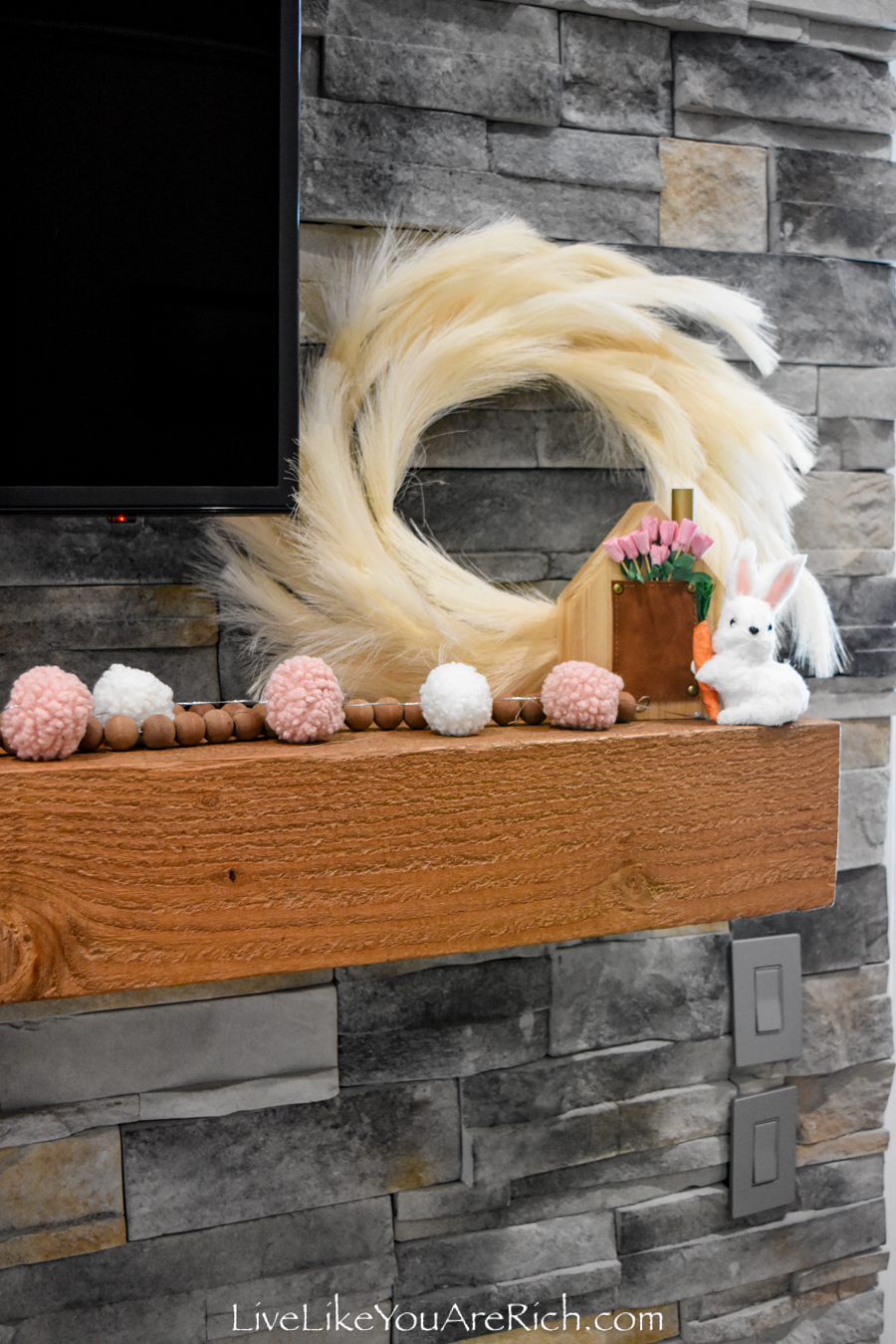 pom pom garlands (The exact ones that were purchased at World Market and are sold out)

Large wooden bead garlands (the exact ones are sold out or similar here—I believe these are 1″ in diameter)
Mini rose toothpicks. I bought these a few years ago at a craft store (I can't remember which one). If you can't find something similar and want them, there are tutorials online on how to make toothpicks that are similar to these.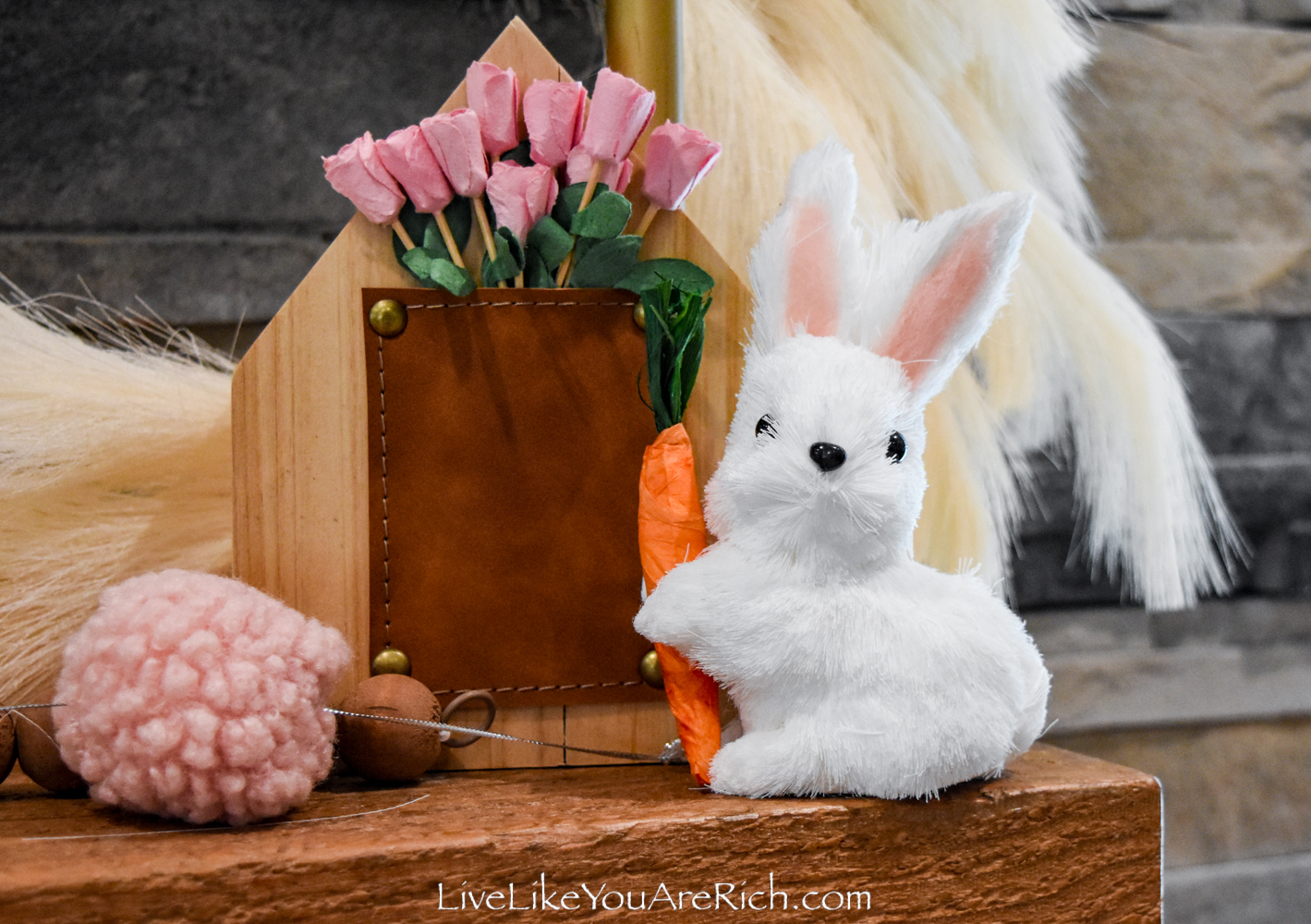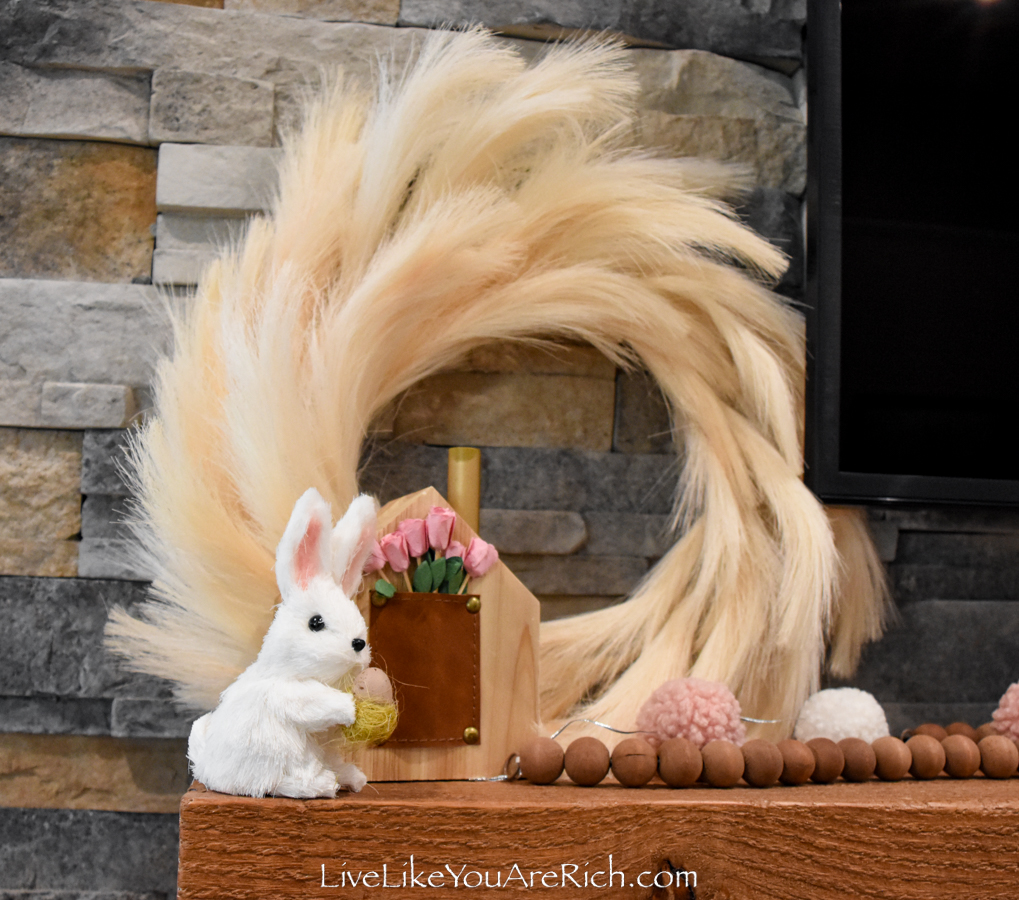 How to Put Together this Bunny Tail Easter Mantel Decor
Looking at this mantel, you can see how I laid everything out. Just in case, someone wants more explanation, I'll just write the steps I took to put it together.
I fluffed up and set out the pampas grass wreaths. I put one on both sides of the mantel.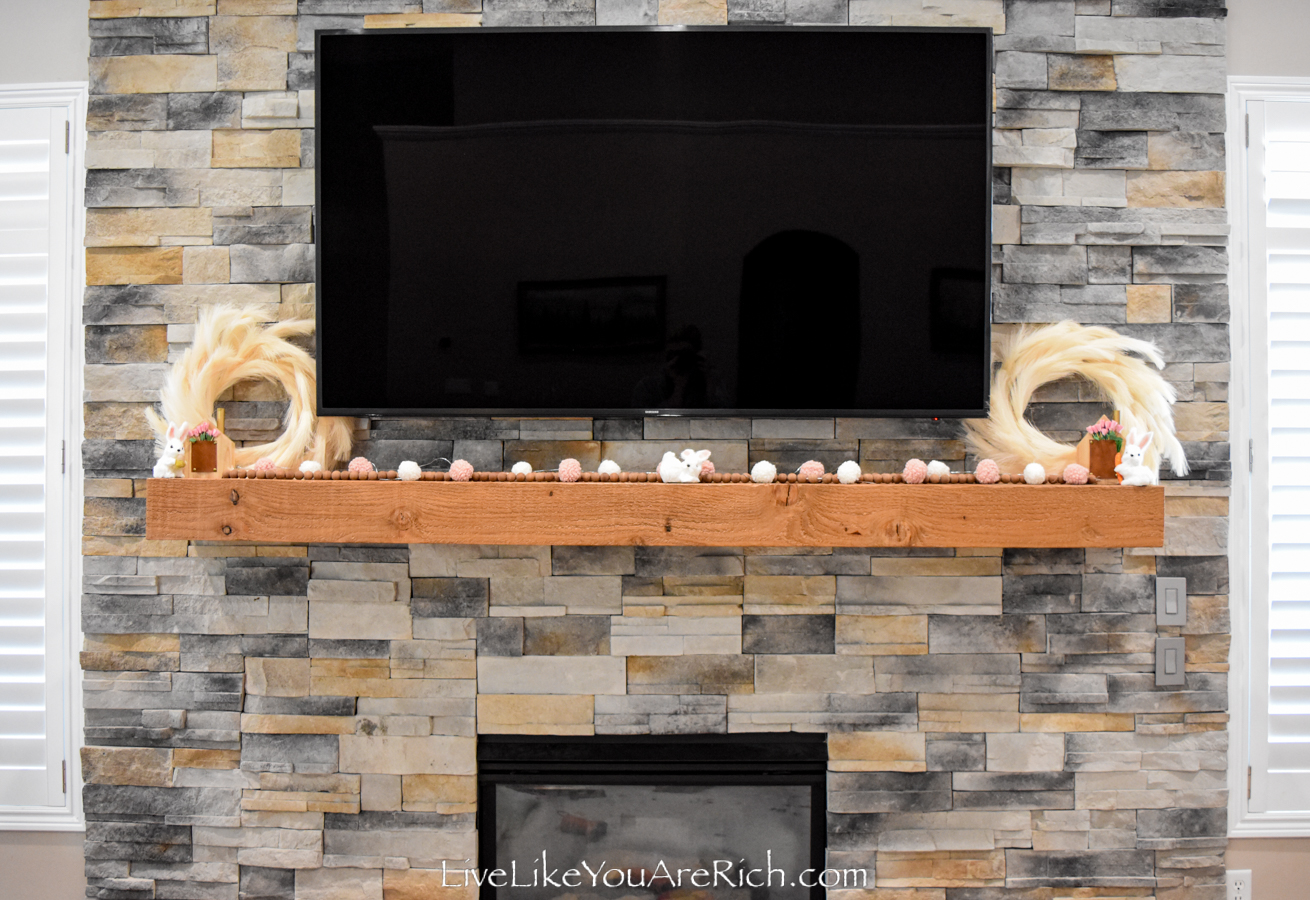 Then I set out the wooden beads and pompom garlands along the mantel. I used two of each (totaling four). Our mantel is 9 feet long so one may need more or less garland depending on the size of their mantel.

I got the wooden block houses at an after-Thanksgiving sale and used them on my Peanuts kids tablescape this year.
I had mini toothpick roses that I put inside the leather pouches on the home blocks.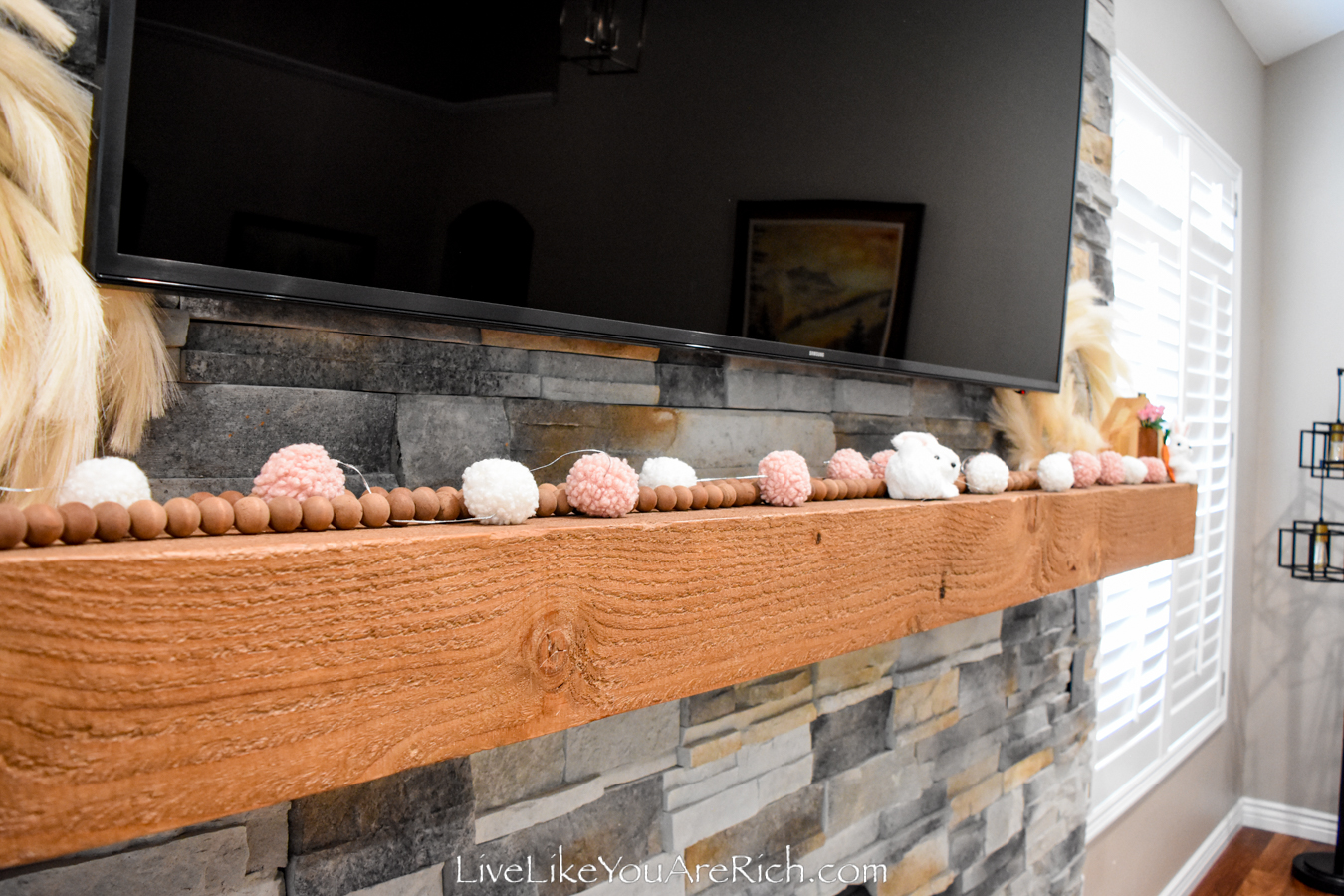 Then I set out the three sisal bunnies that I purchased for this mantel.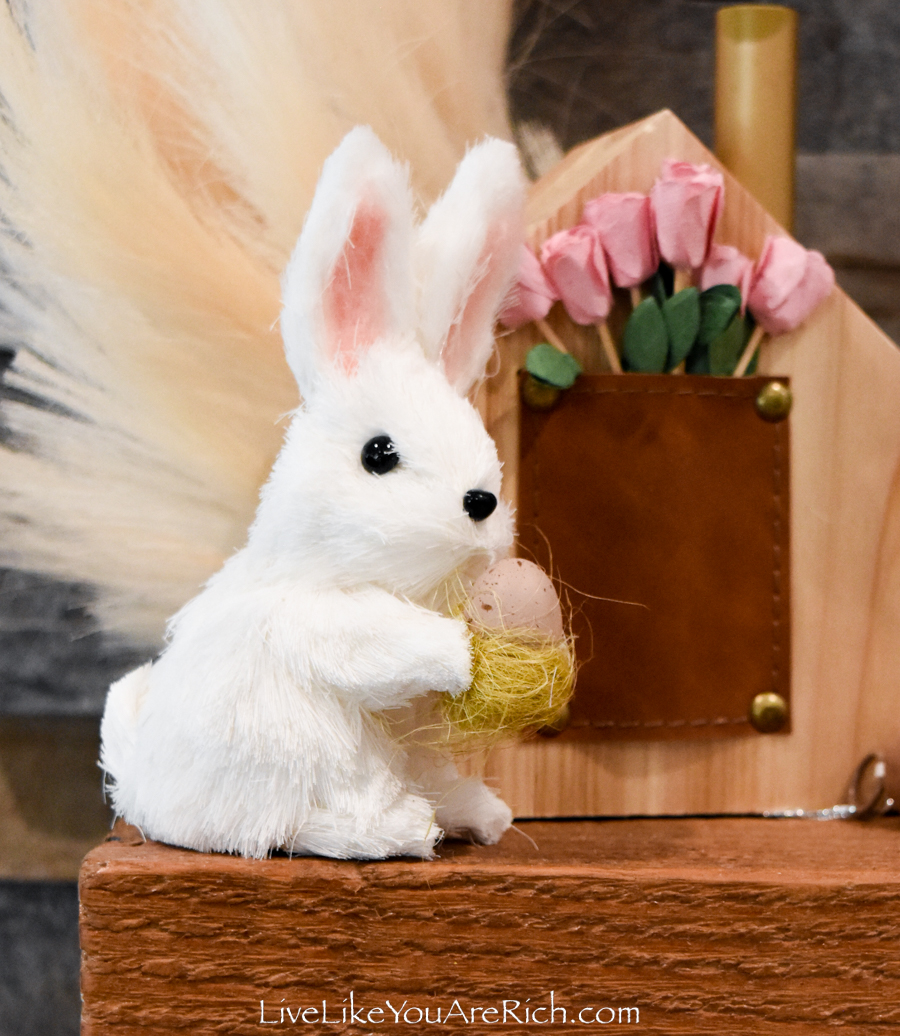 Total cost for this Bunny Tail Easter Mantel Decor
I used everything that I had already bought for my Valentine's Mantel (which cost $30.00) except for the bunnies.
The three sisal bunnies came in a set for $17.50.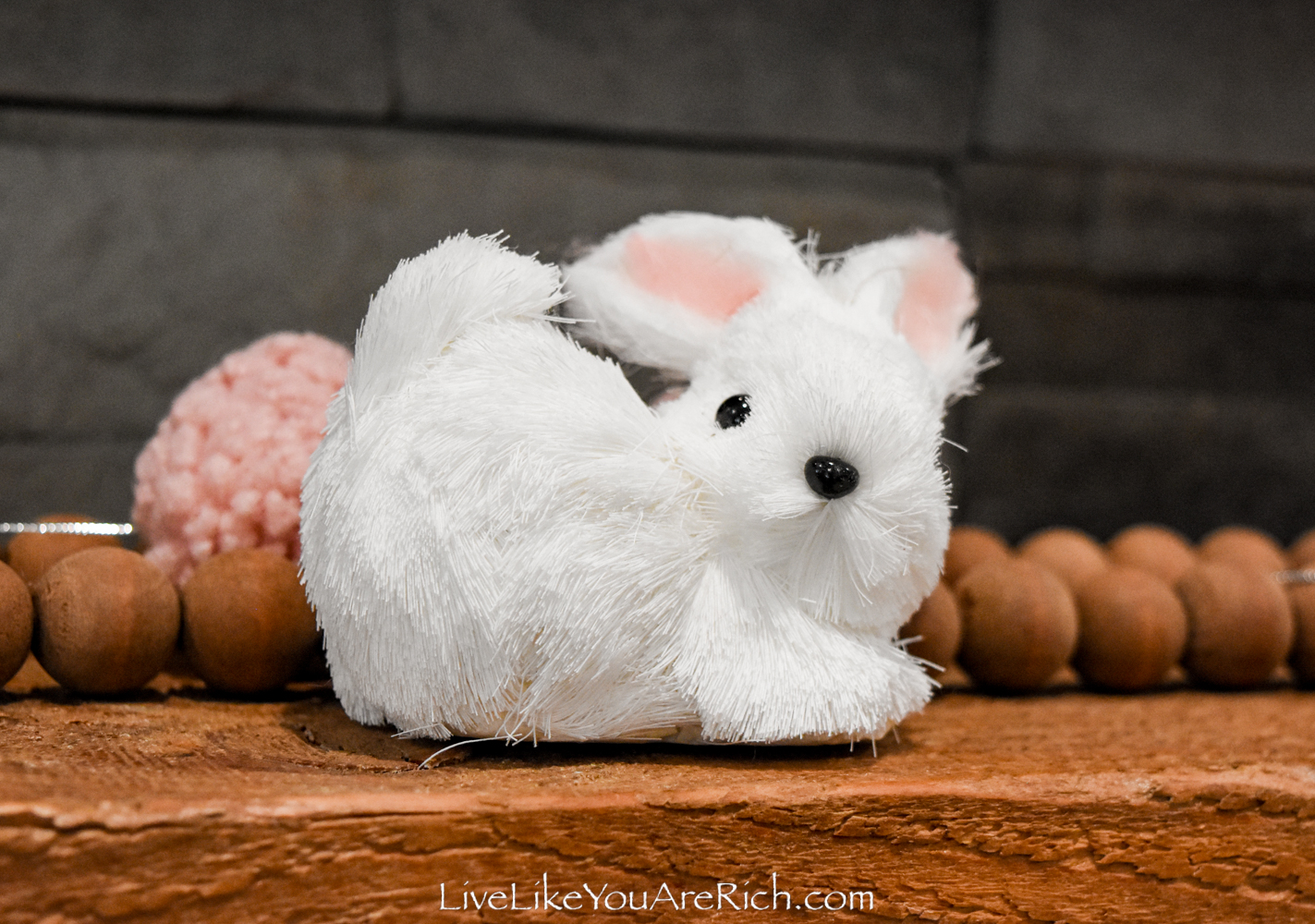 So, the total cost for this mantel was $17.50.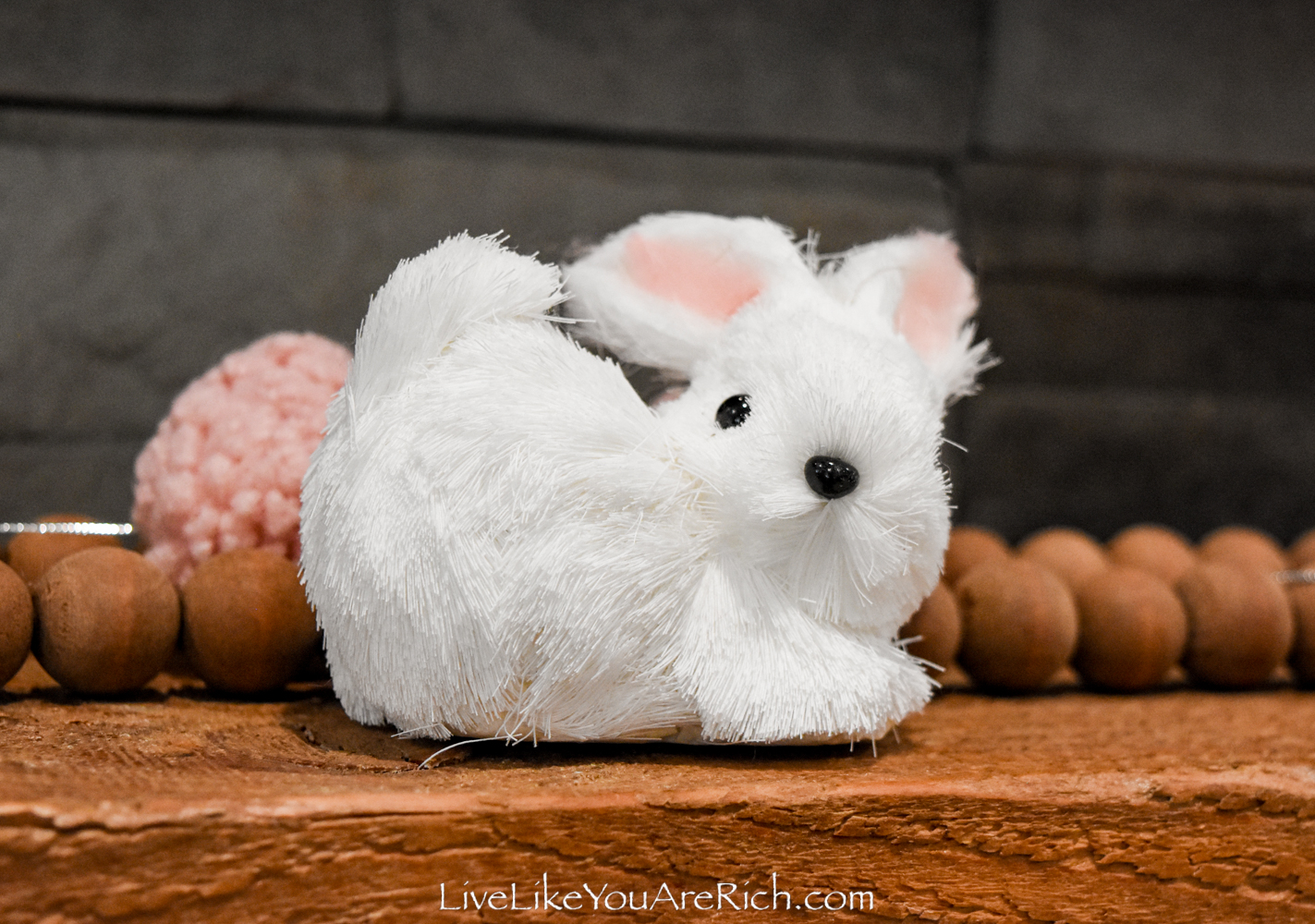 Reusing and repurposing decorations (even across different holidays), works well to make decorating and switching up items for new mantel displays affordable and fun.
I hope you have a Happy Easter!

For other 'rich living' and D.I.Y. decor tips please subscribe, like me on Facebook, and follow me on Pinterest and Instagram.