DIY Aspen Wood Candlesticks
I've been wanting to make some homemade wood candlesticks for awhile.
Yesterday, I finally got around to it, with the help of my husband.
How to Make these DIY Aspen Wood Candlesticks
Continue reading or watch attached video…
1- Get two small/thin Aspen or Birch logs that are dried out.
I had some Aspen trees that had been cut and the logs have been sitting in my backyard for awhile.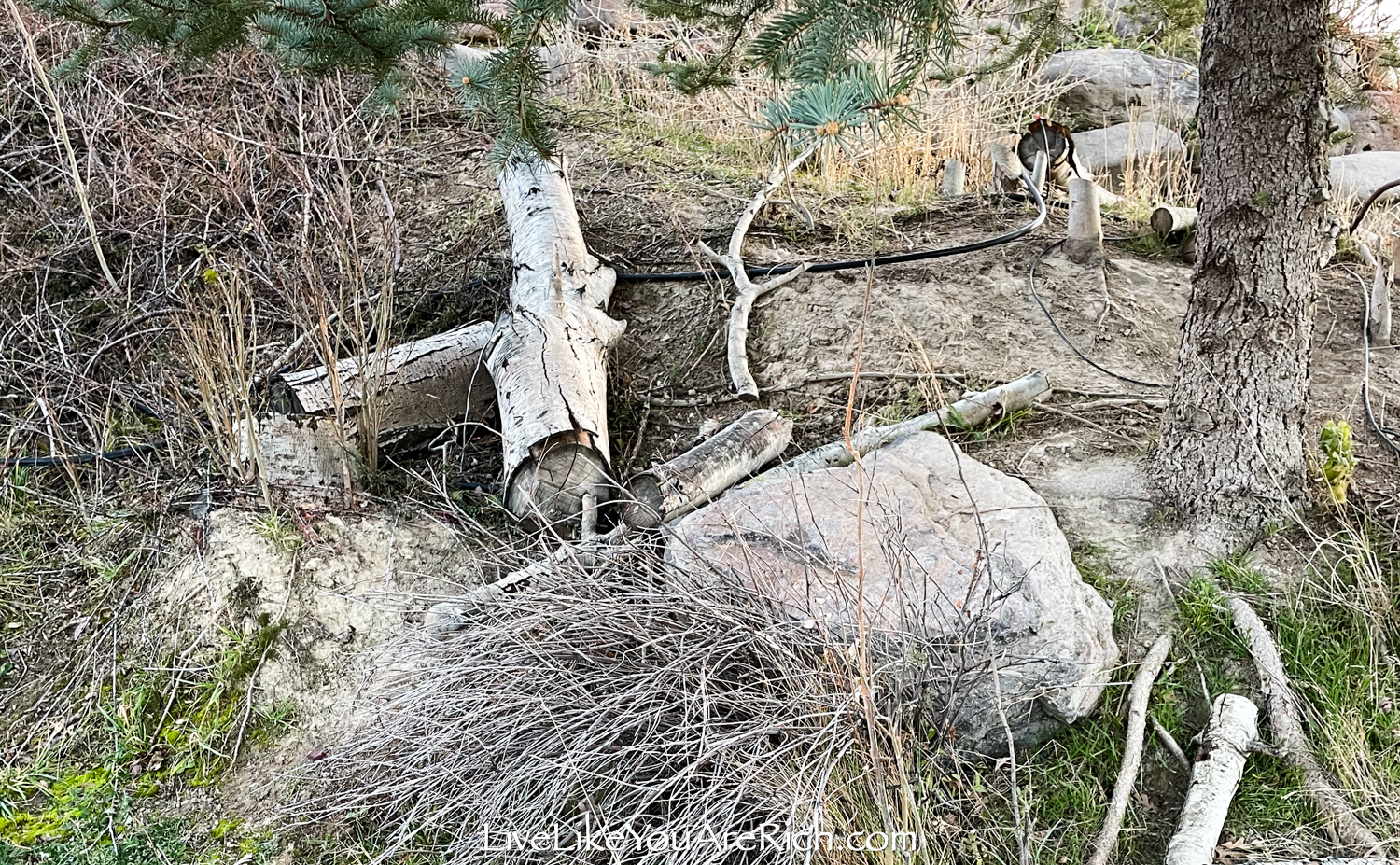 I got my trusty red sled and pulled them up our hill.
I put them under these pine-branch-trees and used them for our Christmas front porch display.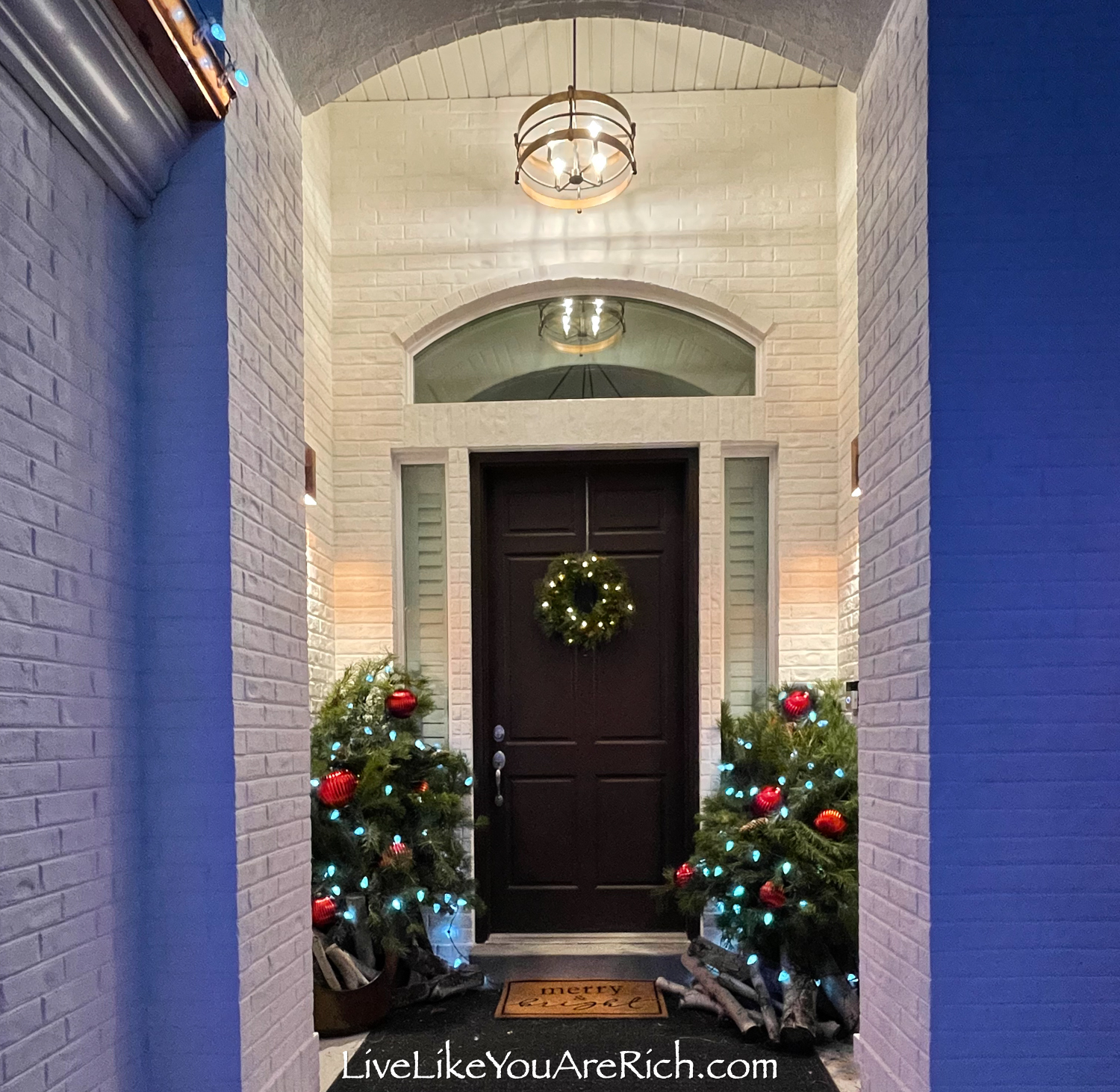 We had a blizzard or two and the logs had all gotten wet. A week before making these, I put a towel over a heating vent in our home and put two small logs from the display on top of the towel. It dried them out very thoroughly.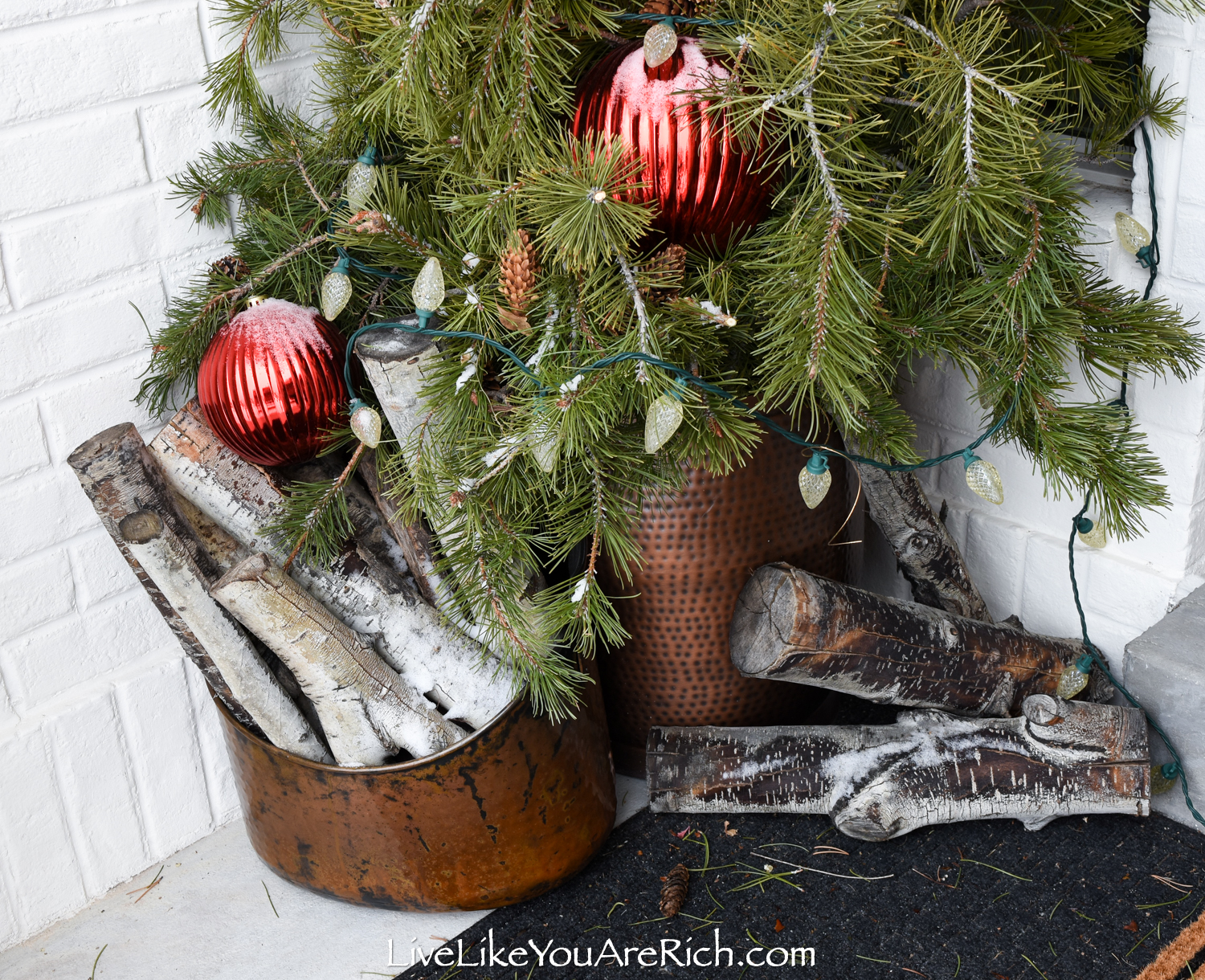 Not everyone has Aspen or Birch logs available in their yard. If you live near the Rocky Mountains, you could get a big branch that has fallen in the forest. You can even buy them on Amazon.
2- Measure and mark the lengths you want cut. I had my husband cut 1.5″, 3″, and 4″ lengths and some at angles and others straight.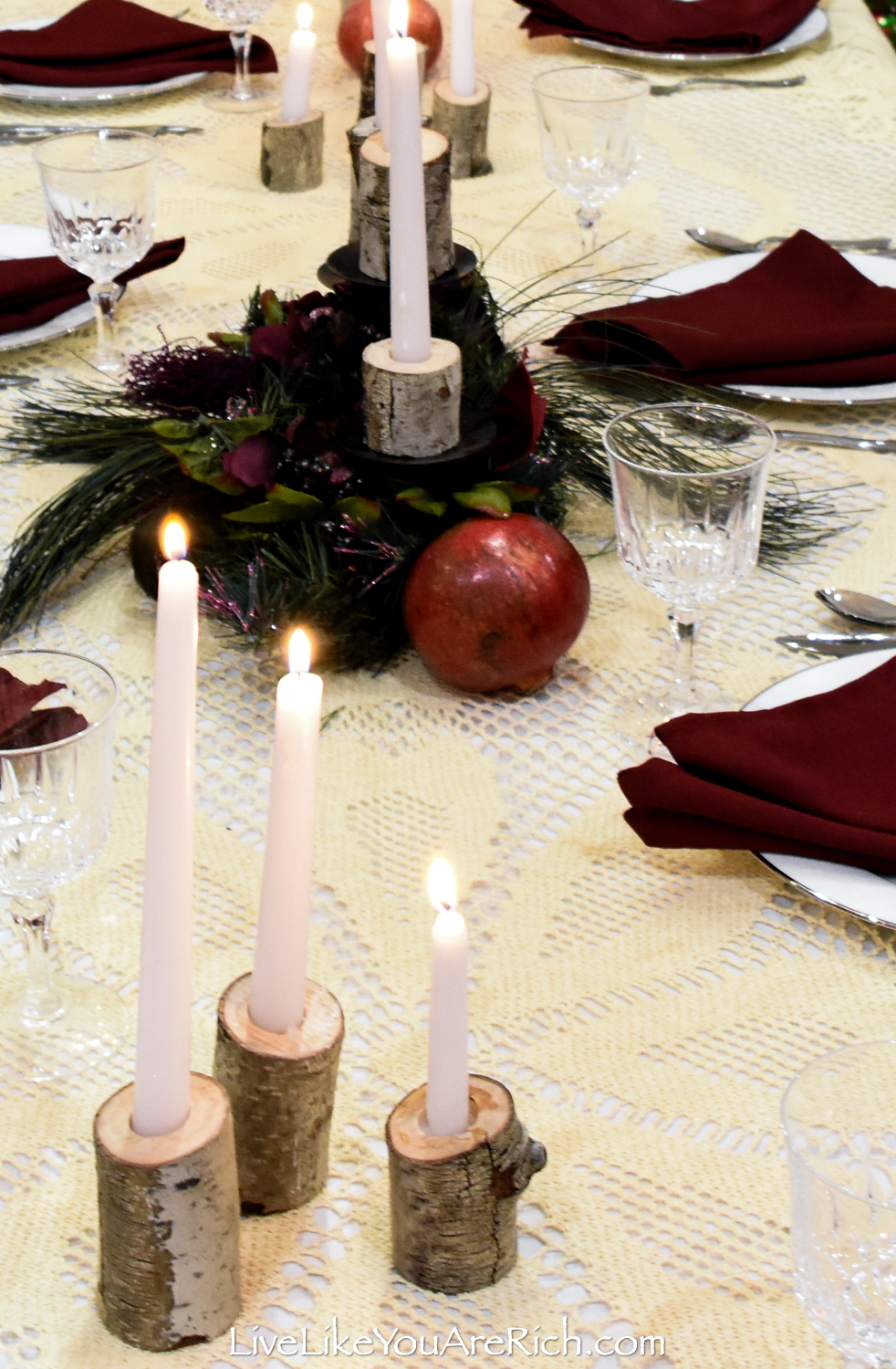 3- Put the logs into a vice clamp with a towel to prevent the bark from getting chipped. Using a band saw or chop saw, cut along your marked lines.
My husband said a chop saw will be easier to use; he just used our band saw because it was already out and ready.
4- Sand both edges (top and bottom of the candlesticks).
5- Using a 3/4″ paddle bit, drill a 1.5″ hole straight down the center of the candlestick.

6- Dump the shavings out and put your candles in. To add interest, we broke some tops off the candles so they would be different heights and then we lit them and set them out on my pomegranate winter tablescape for a holiday dinner.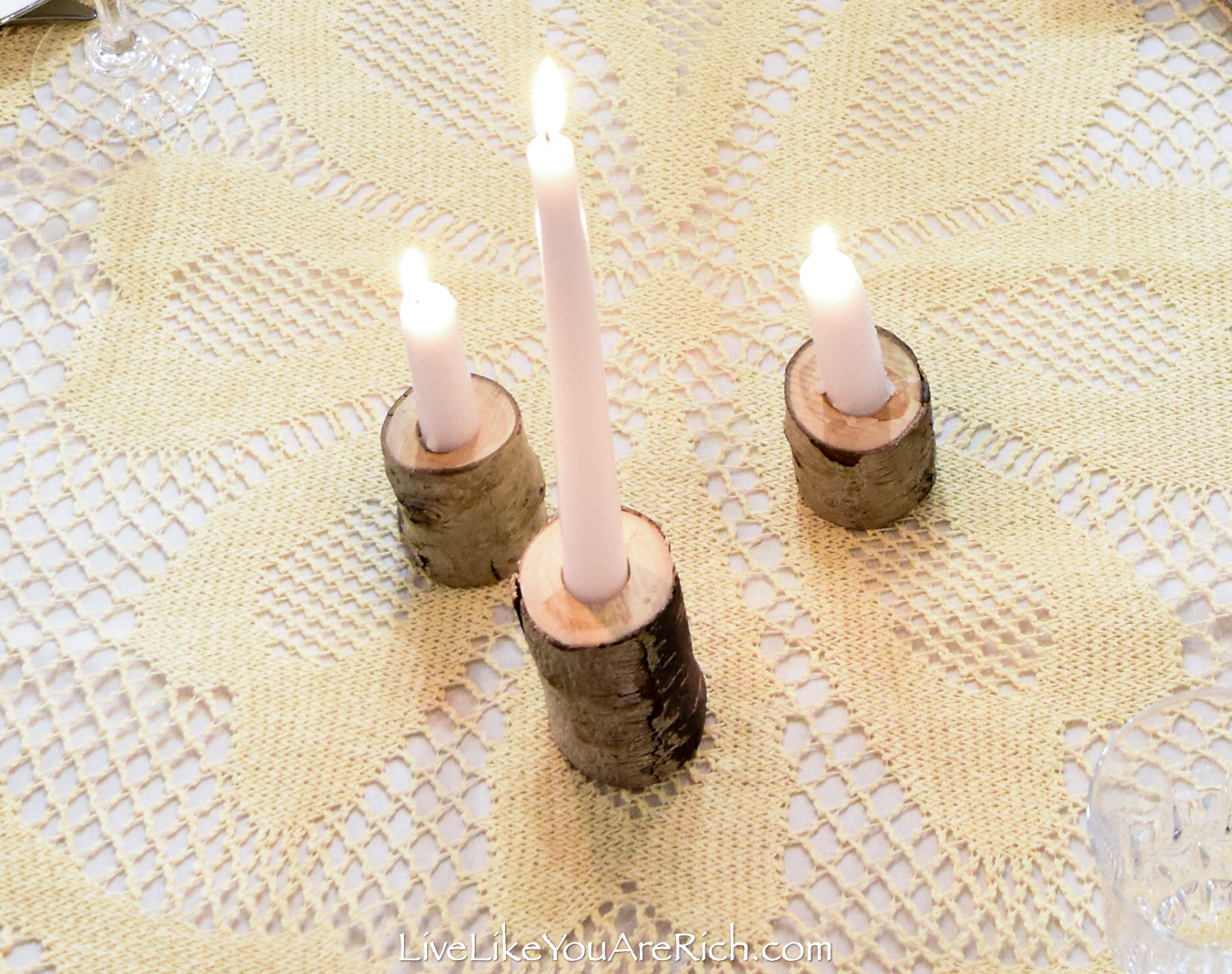 Supply List DIY Aspen Wood Candlesticks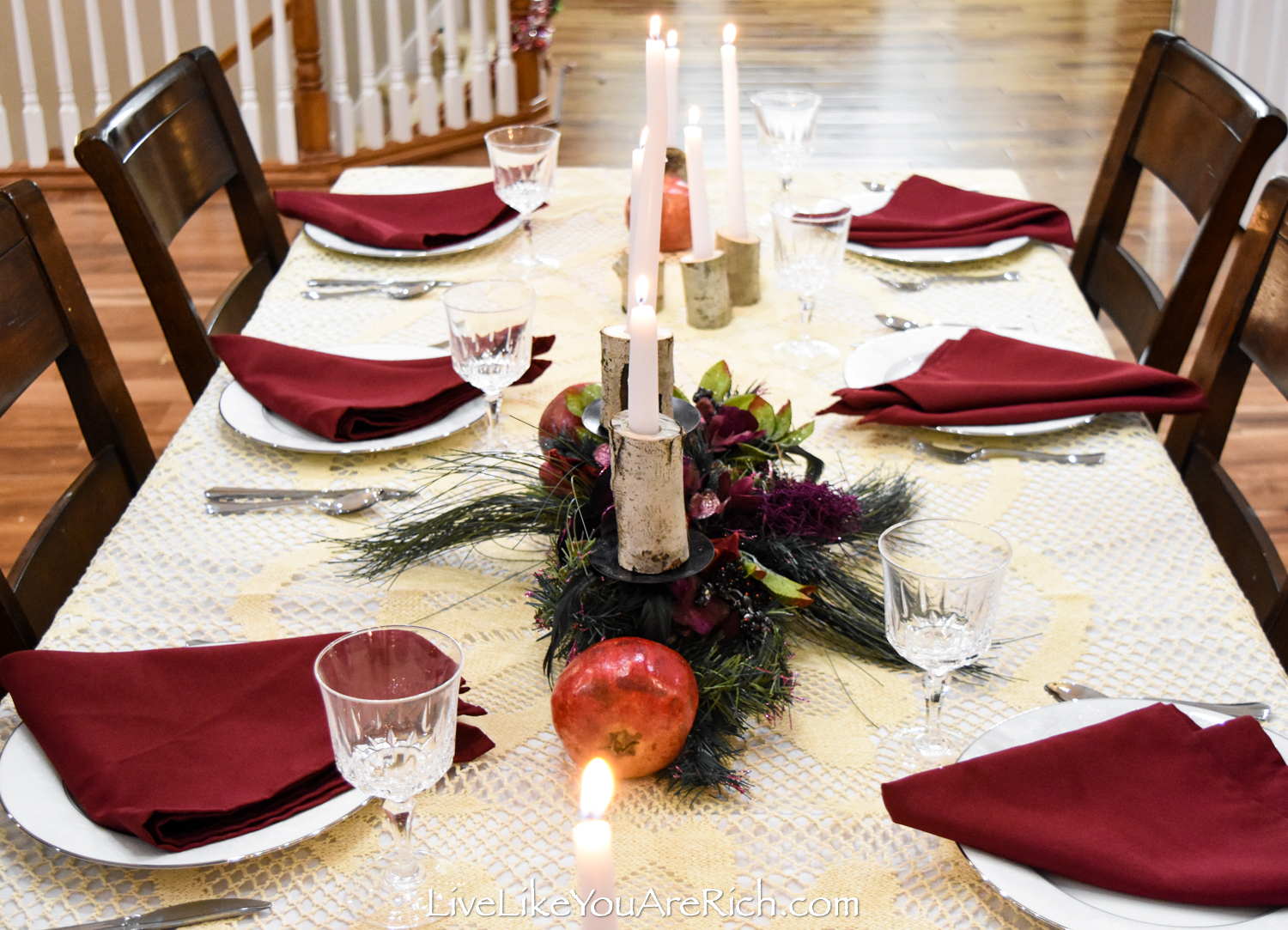 band saw or chop saw (recommended)
paddle bit 3/4″ aka spade wood drill bit
optional- vice clamp with a towel to prevent the clamp from chipping the bark
Optional— you could stain the candlesticks with wood stain if you'd like.
I used 2 logs that were about 2 feet long and got 11 candlesticks out of them.
I displayed three of these candlesticks on a three-tiered centerpiece candle holder.
I like the natural look of these wood candlesticks.
Since we had all the tools and logs, 11 candlesticks were free to make!
I had the candles already, but if you include that cost, the candles only cost $5.50.
I got many compliments from my family on the wood candlesticks but I gave the credit to my husband since he did most of the work.

I hope this tutorial and attached video help you make DIY Aspen Wood Candlesticks as well.

For other 'rich living' and D.I.Y. decor tips please subscribe, like me on Facebook, and follow me on Pinterest and Instagram.