This is an Easter Pampas Wreath that I made for my front door this year.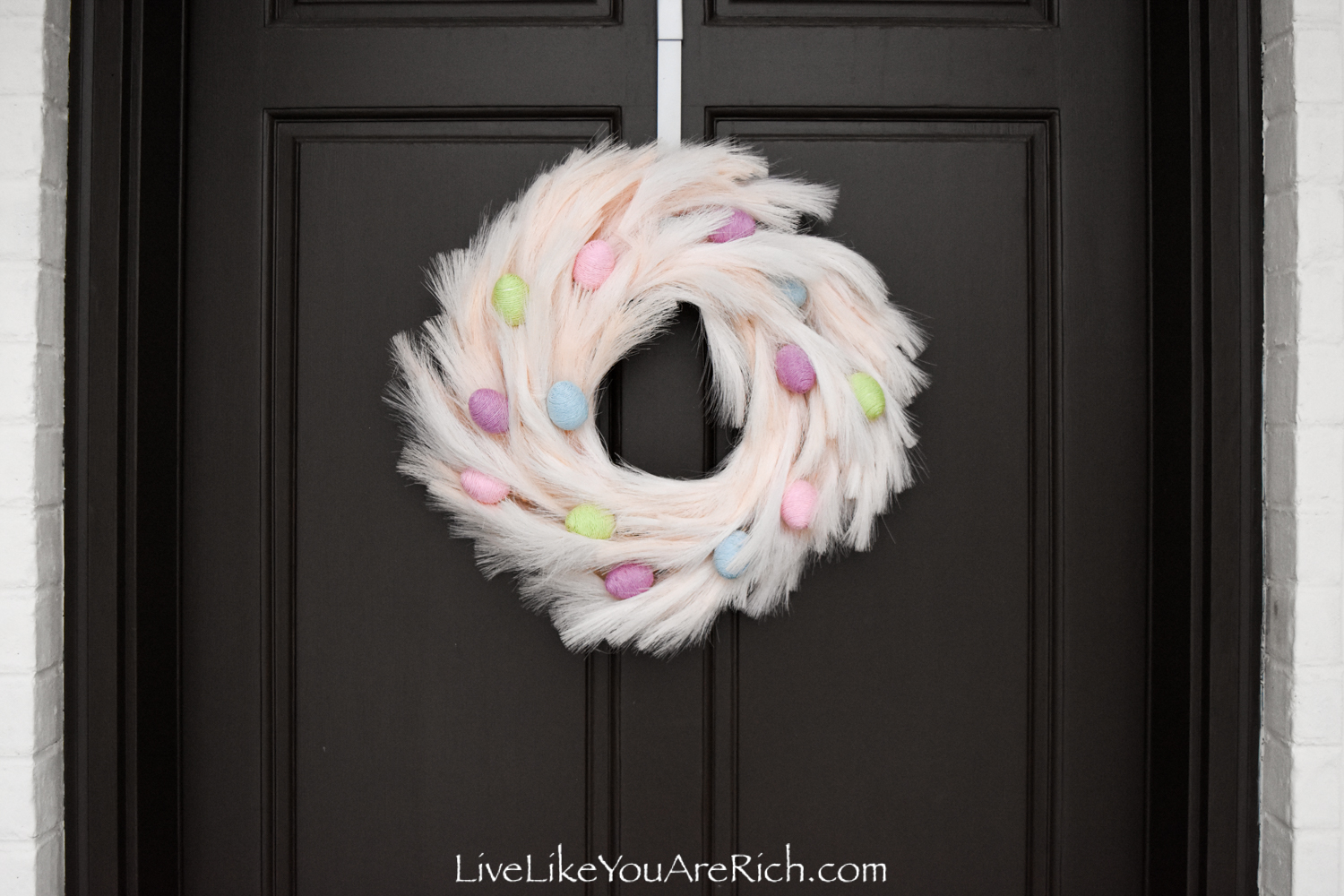 I love making wreaths because I like switching them out on my front door and around our home. Also, I find wreath-making fairly easy and I can usually put a wreath together pretty quickly.
I like to challenge myself to try to make wreaths that I've never seen before and that are unique— or at least what I think is unique.
There are so many wonderful ideas online, it's almost certain that someone has come up with and posted an idea that I think is original—even if I've never seen it beforehand.
It's happened to me before and I'm sure it will happen again.
However, I like to try to be creative, so, when I'm searching for inspiration on creating a new wreath, I usually just look around the house and use items that I already have.
For this wreath, I was taking down my Valentine's Mantel Decor-turned-Easter Mantel Decor and I saw my two pampas grass wreaths sitting on top of my decor bin waiting to go into storage.
Then, when rummaging through my Easter decor bin, I saw jute-wrapped egg-picks that I had used on a kids' Easter Tablescape and I thought the two may look nice together.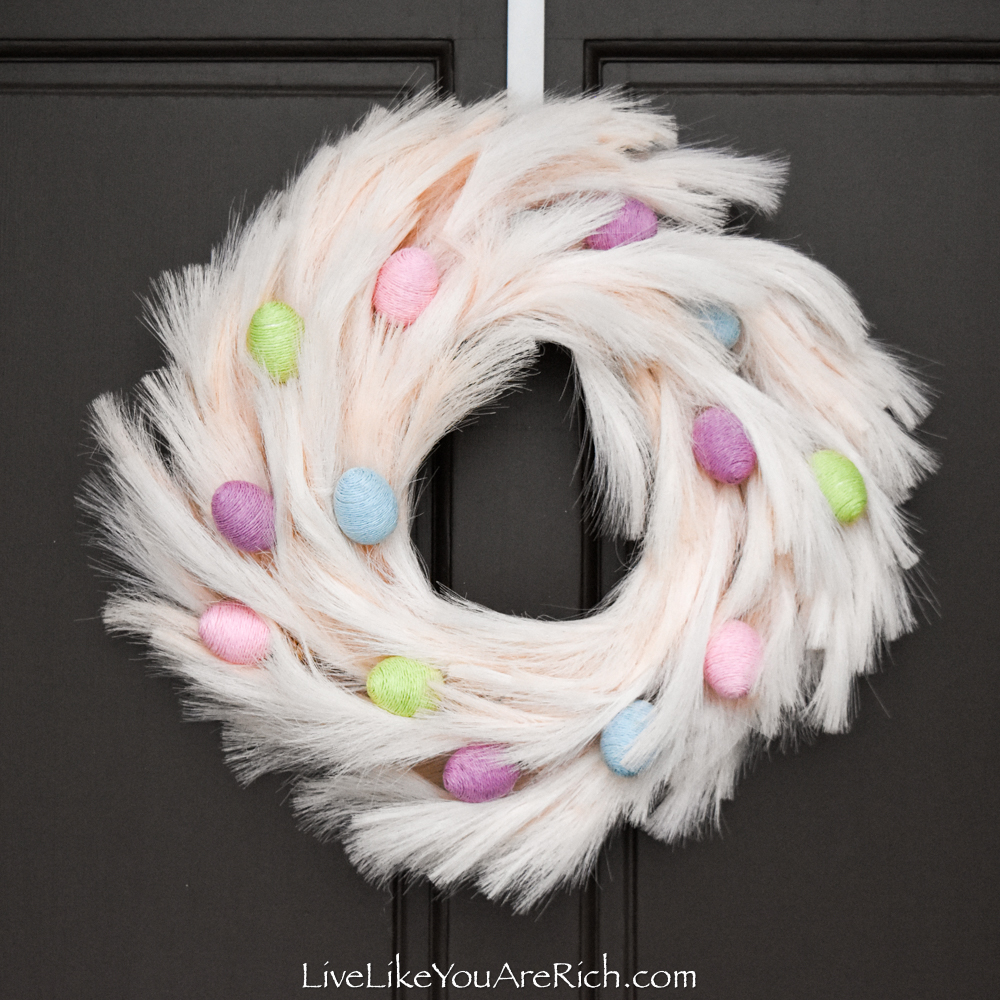 So, I experimented and this wreath came together in about 5-10 minutes.
How to Put Together this Easter Pampas Wreath
To see how I put this together, please watch the video on this page and/or continue reading about how I made it.
1- I placed the two faux-pampas wreaths upside down and connected them together by pulling the back pampas stems around to the front of the top wreath; this connected them together without having to use wire. See the video if that was confusing. I did this to bulk up the wreath and make more of a statement on my front door.
2- Then, I turned over the wreath and fluffed it up.
3- I put the egg picks where I thought they would look nice. I made sure to alternate colors and positioning for variety.
4- I turned over the wreath again so the front was face down and secured the egg picks with hot glue onto the frame of the wreath. I made sure to only hot glue the picks to the frame of the wreath so that I didn't ruin any of the faux pampas grass and so that I can remove the picks easily to reuse this wreath in the future.
5- Next, I turned the wreath over again so that it was face up and I gently pulled on the egg picks to test them to make sure they were all secure. I re-glued the ones that were loose.
6- I hung the wreath on the door.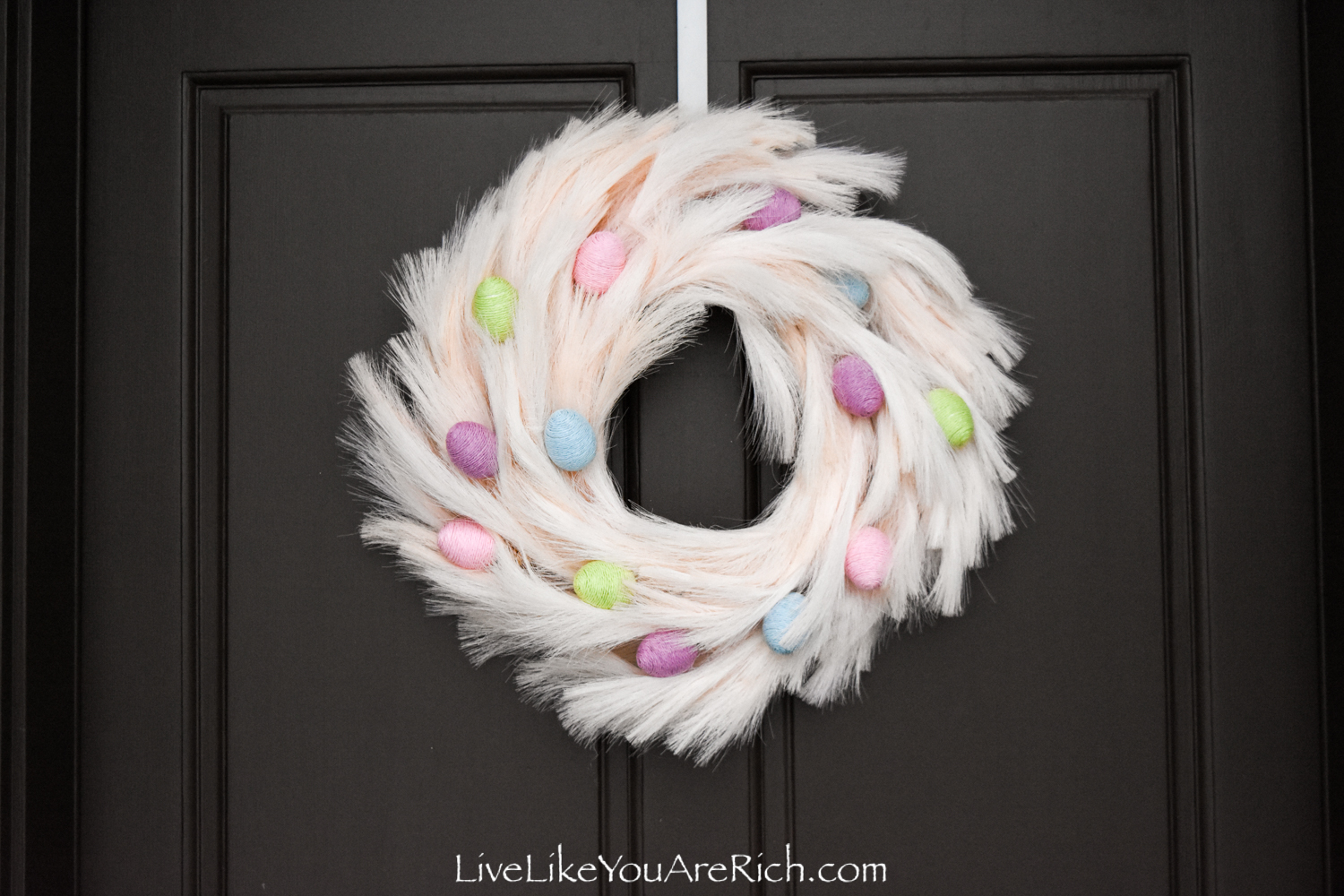 Supply List for this Easter Pampas Wreath
Off-white Pampas wreaths (exact ones or similar here)
Dollar Tree egg picks come in packs of 4 picks in each and together cost $5.00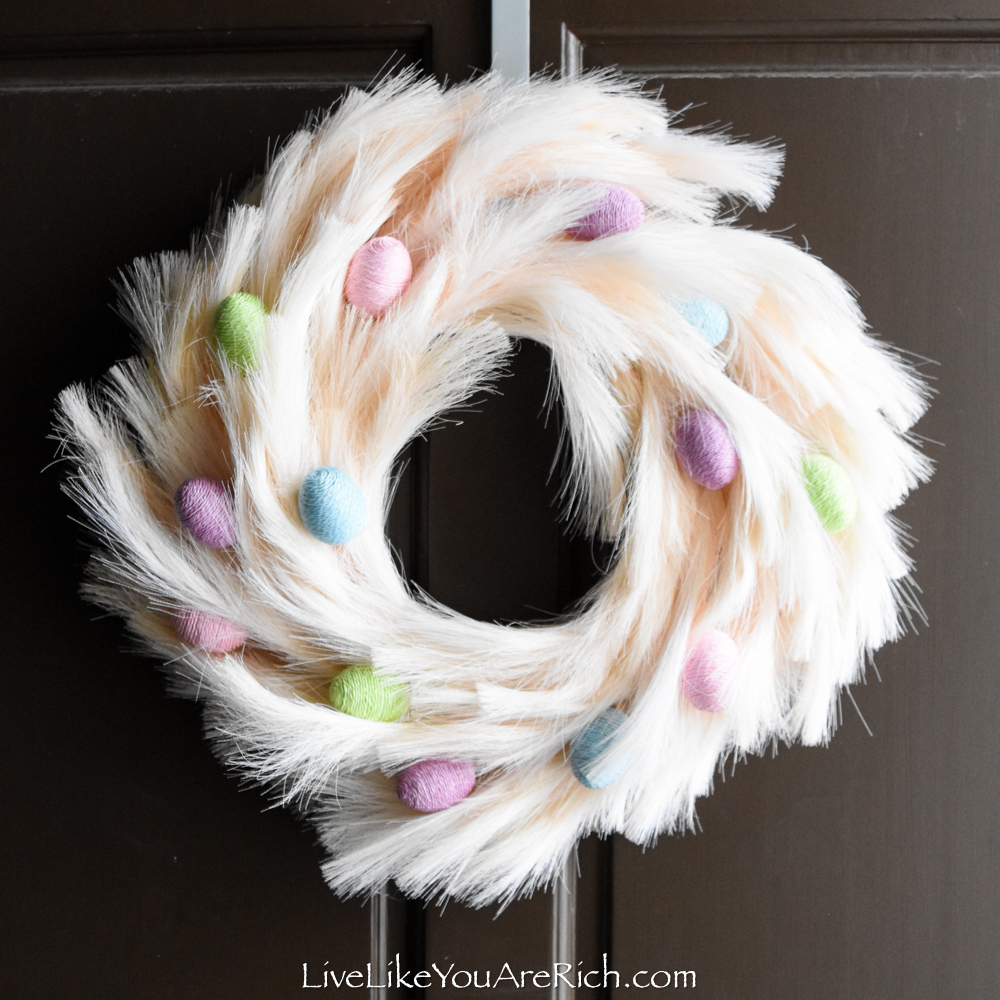 Total cost for this Easter Pampas Wreath
I reused the egg picks from a kids' tablescape and I reused the wreaths from my mantel decor so this wreath did not cost me anything except a few cents in the hot glue that I used.
I love to reuse and repurpose decorations to save money and inspire creativity.

For other 'rich living tips' please subscribe, like me on Facebook, and follow me on Pinterest and Instagram.