Elf on the Shelf: Happy Birthday.
My son has a birthday in December.
So, our Elf on the Shelf sibling duo brought this display for him on his birthday.
He absolutely loved that they thought of him.
In fact, we were just talking about our favorite Elf scenes this year and this day landed in his top two.
It was his second favorite and not because it was elaborate or that the cupcakes were anything too noteworthy, it was because Winter and Pepper remembered that it was his birthday.
Supply list for items I think Pepper and Winter used for this Elf on the Shelf: Happy Birthday scene.
cupcakes with red, white, and green frosting
Elf on the Shelf cupcake toppers
Happy Birthday cupcake toppers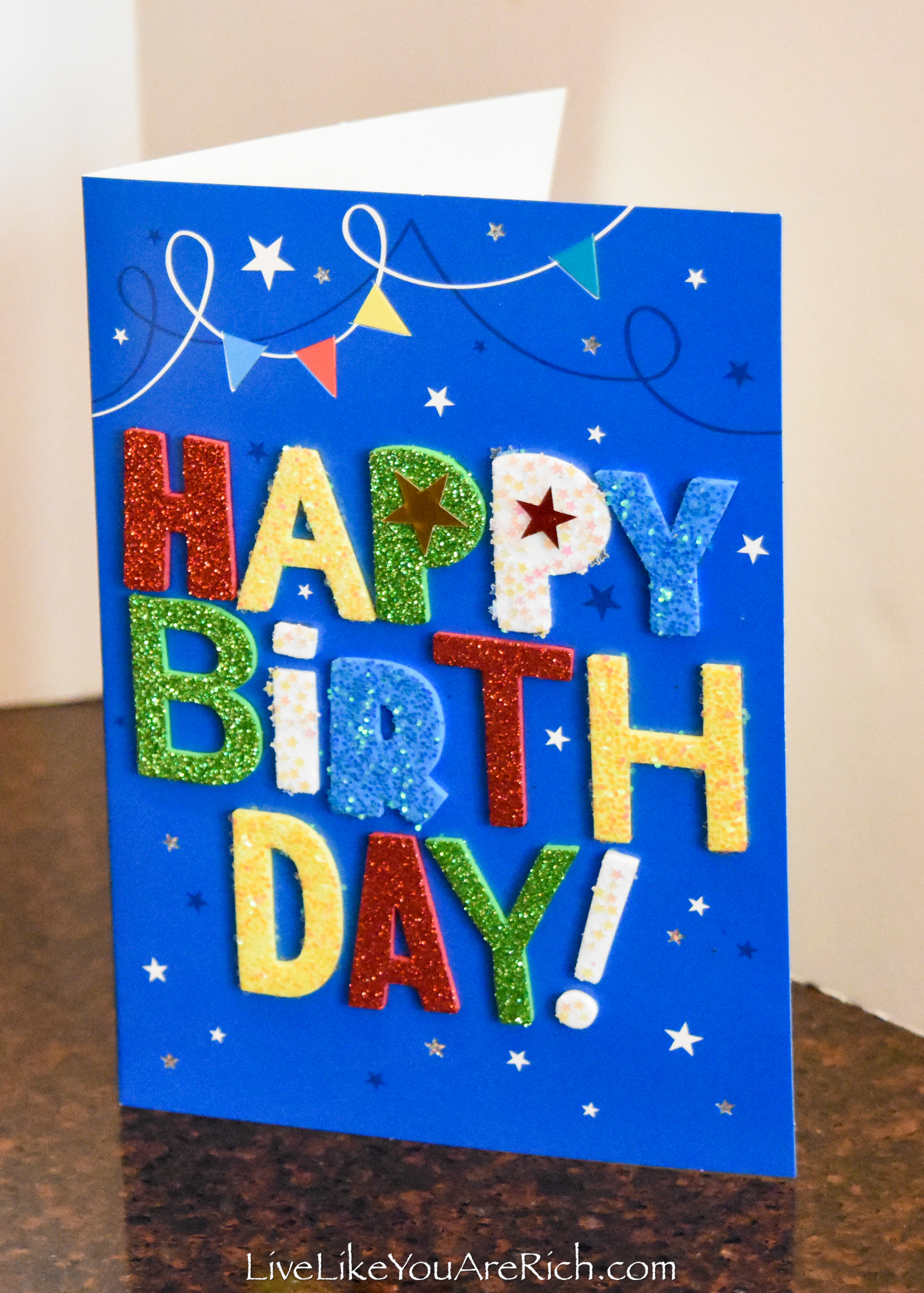 How I think Pepper and Winter Mint put together this Elf on the Shelf: Happy Birthday scene.
It looks like it was pretty simple to put together this scene.
The elves used a three-tiered dessert stand that we have, plates that we had, and cupcakes that I bought at a grocery store bakery and froze for later.
I often buy discounted bakery items and freeze them until needed. They are still good when I purchase them and then are preserved by freezing for a few months after purchase.
I got these cupcakes when they were about .07 cents each a few weeks before my son's birthday.
Pepper and Winter got them out of the freezer and set them out on the plates.
It worked well that they were frozen ahead of time because by morning they were fully defrosted.
Last year in the after-Christmas clearance at JoAnn's, I got a dozen Elf on the Shelf cupcake toppers for .50 cents; Pepper and Winter made use of those as well.
A few details that I like are that Pepper and Winter's arms are on the dessert stand in a way that makes them look like they are presenting the cupcakes to my son.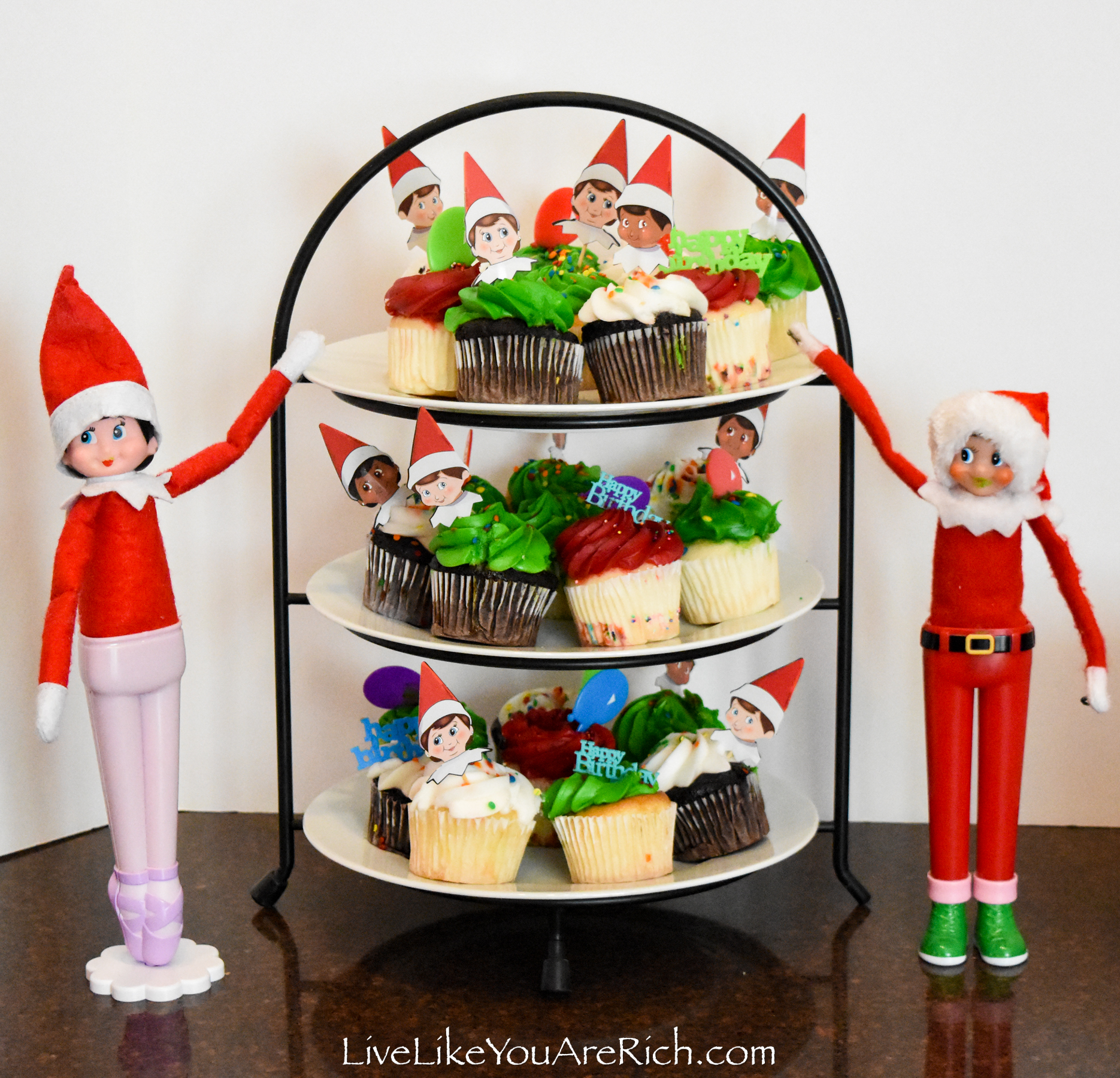 I also like that they have frosting on their faces around their mouths.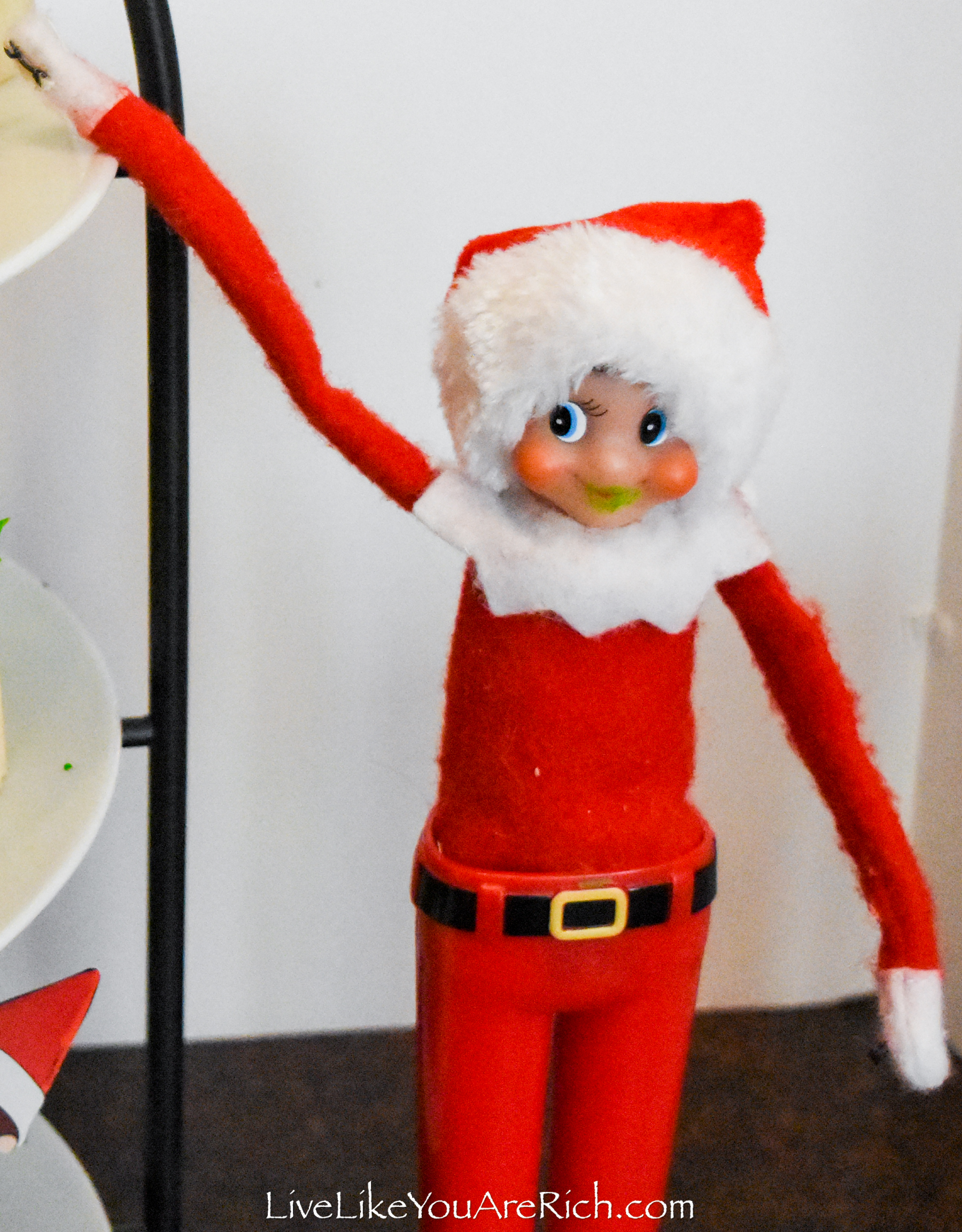 My kids also noticed the frosting on their faces and commented that it looked like the elves had enjoyed a cupcake while they set this up.
I thought it was pretty cute as well.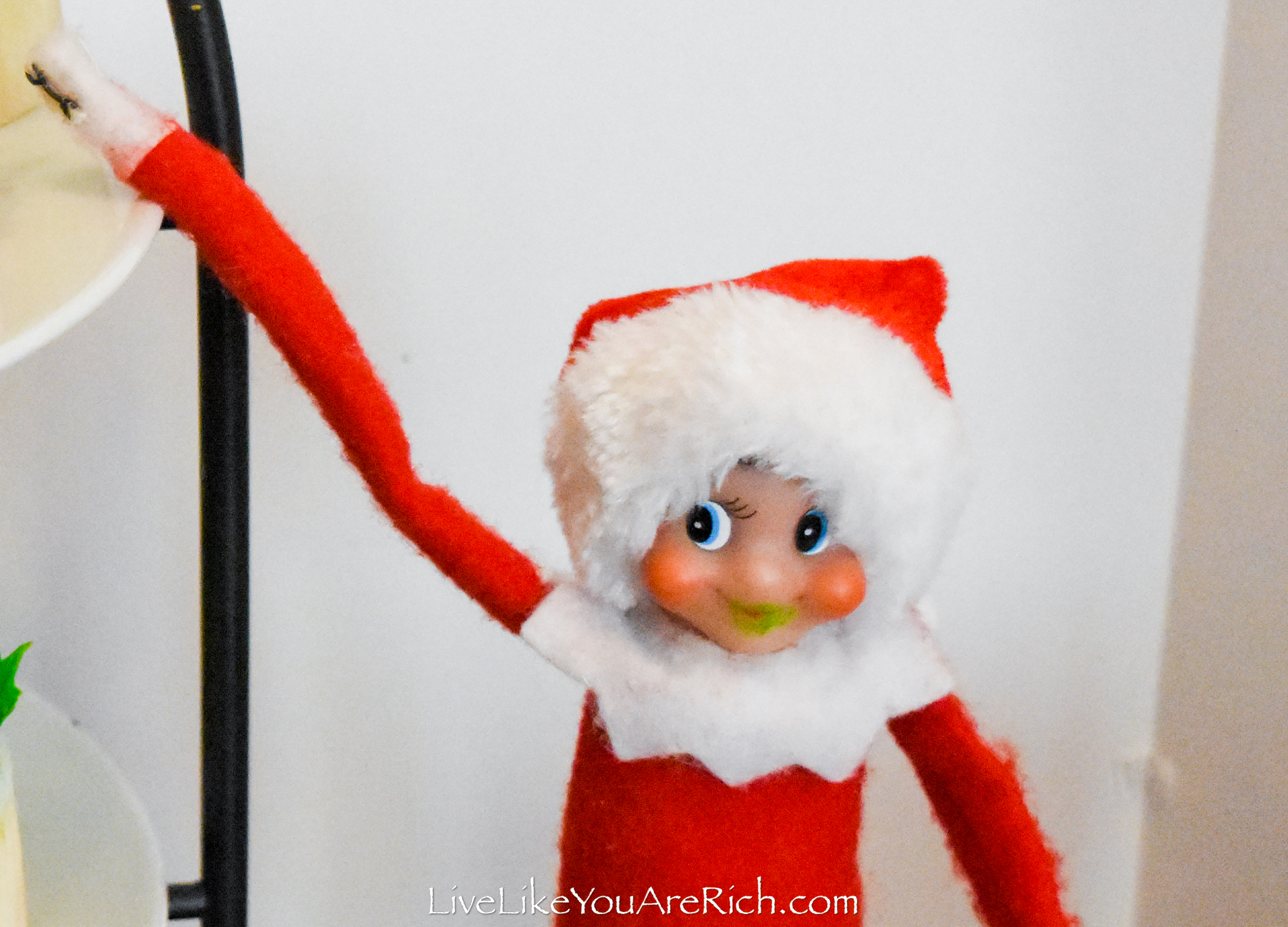 I set up the tri-fold white poster board behind the scene because it was hard to take photos as the background was distracting; the poster board was not originally part of Pepper and Winter's scene.
The birthday card has some 'chicken scratch' handwriting that said, "Denali, We hope you have a Happy Birthday! —Pepper and Winter."
If your child has a birthday in December like mine, tell your Elf on the Shelf to notice it/celebrate it somehow; because if your child is anything like mine, it makes for a positive experience.
For more details about this Elf on the Shelf: Happy Birthday scene check out the video on this post.
To see more Elf on the Shelf ideas check out this post here. I'll be adding more this December as well.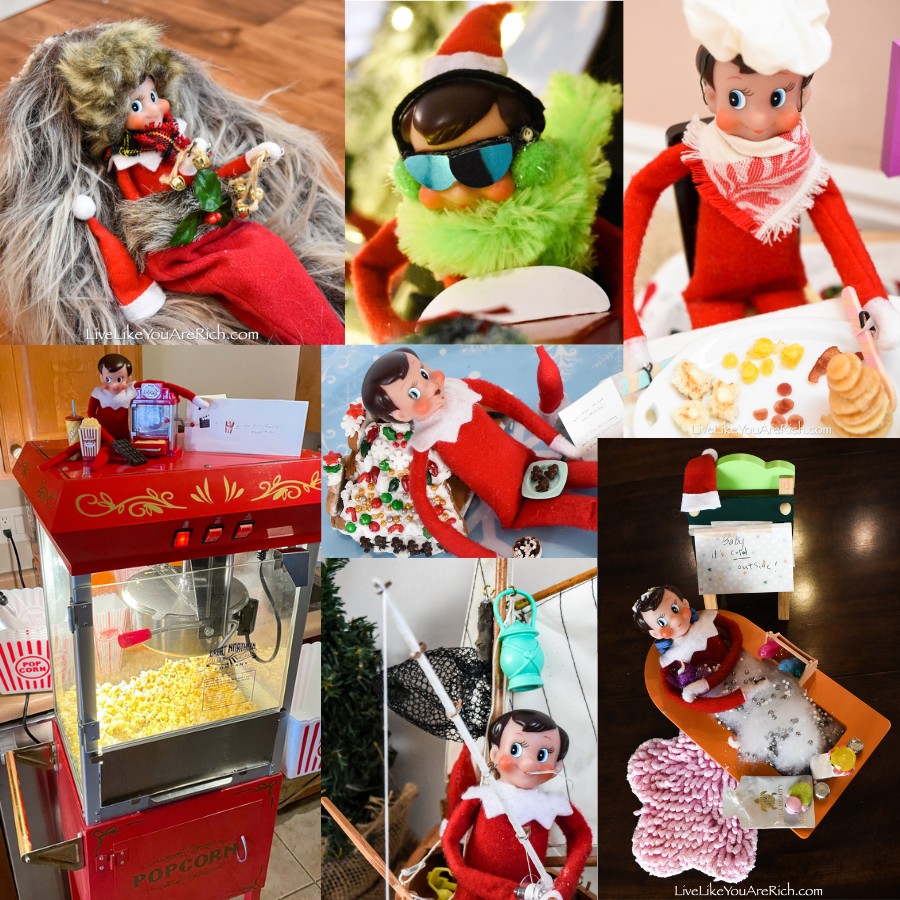 For other 'rich living' and D.I.Y. decor tips please subscribe, like me on Facebook, and follow me on Pinterest and Instagram.