Elf on the Shelf: Riding in Rapids.
Pepper and Winter found their way into my son's Polar Bear Arctic-themed room.
They took the Camp Wandawega canoe down some "bean-bag-blanket-rapids" with our IKEA polar bear as their river guide.
Unfortunately, Pepper, our Elf on the Shelf, was trying to ride the bull when the canoe hit a huge rapid; Pepper about fell overboard.
He caught the side of the canoe and was hanging on while his sister, Winter, tried to help him back in.
He even lost his hat in the rapids.
When my kids saw this they just sat there and stared for a while.
It was so fun to watch their reaction.
Although nothing is actually moving, there seems to be a lot of movement in this Elf on the Shelf scene.
This was a fun moment to see frozen in time.
Supply List for this Elf on the Shelf: Riding in Rapids
Crate & Barrel Camp Wandawega canoe
Well Woven San Francisco Ucci Grey Modern Geometric 3D Textured Thick and Soft Shag 9'3″ X 12'6″ Area Rug
How Pepper and Winter set up this Elf on the Shelf: Riding in Rapids scene.
First, put a bean bag and a blue blanket next to one another. If you have a blue carpet or a blue rug underneath them that will add to the effect.
Next, you place a canoe on it facing down to the ground. The polar bear should be leaning forward onto the canoe paddles to add movement to the scene.
Then, the Elf on the Shelf holds on to the raft embroidery via a hook on his hands or one could use wire or something to attach him to it.
If you have two elves, one can be looking like he/she is trying to save the one falling out of the canoe.
If you want to see more details from this scene set, you can watch the attached video.
To see more Elf on the Shelf ideas check out this post here. I'll be adding more this December as well.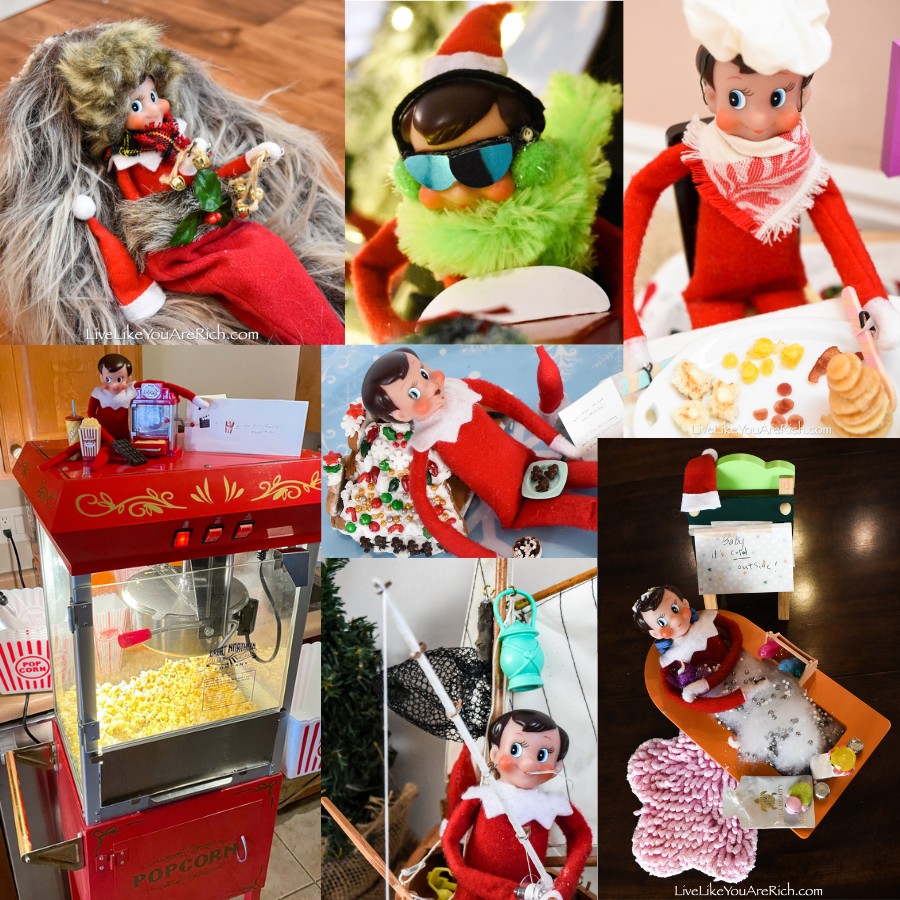 For other 'rich living' and D.I.Y. decor tips please subscribe, like me on Facebook, and follow me on Pinterest and Instagram.