Elf on the Shelf: Sweet Tooth.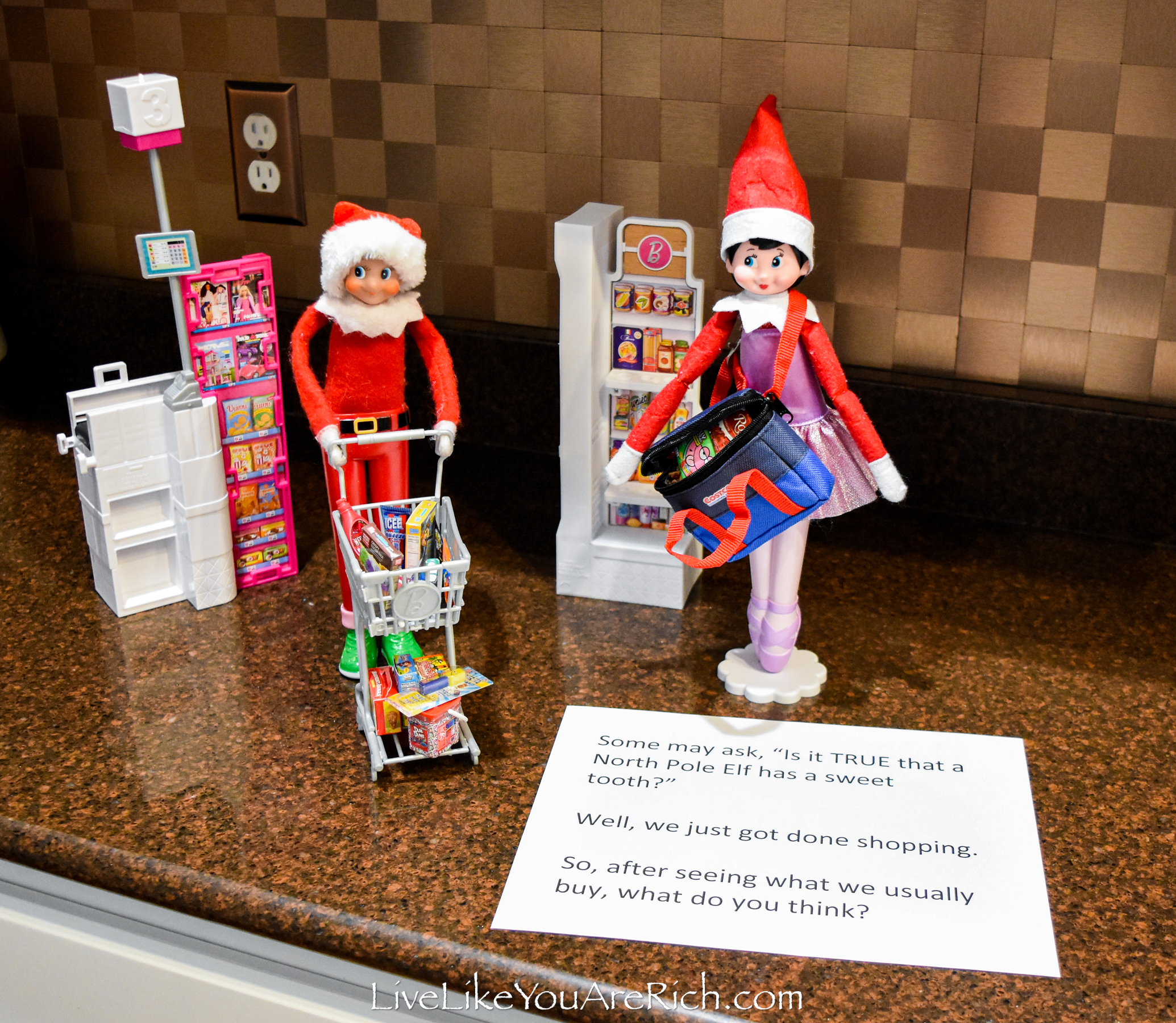 My kids found our Elf on the Shelf in our kitchen this morning.
Most people have seen the movie, Elf.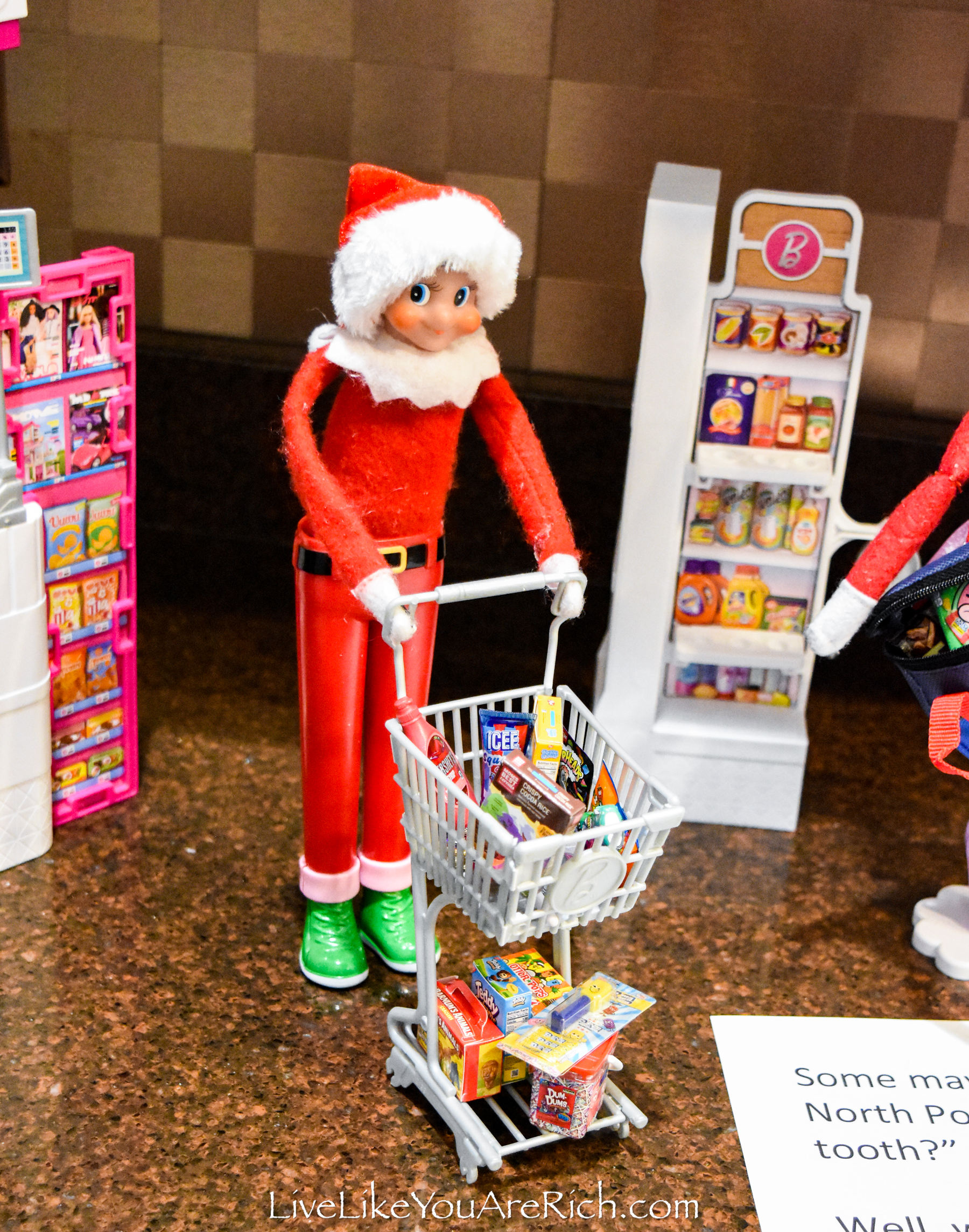 In it, Will Ferrell, an Elf from the North Pole, can't get enough of eating sweets.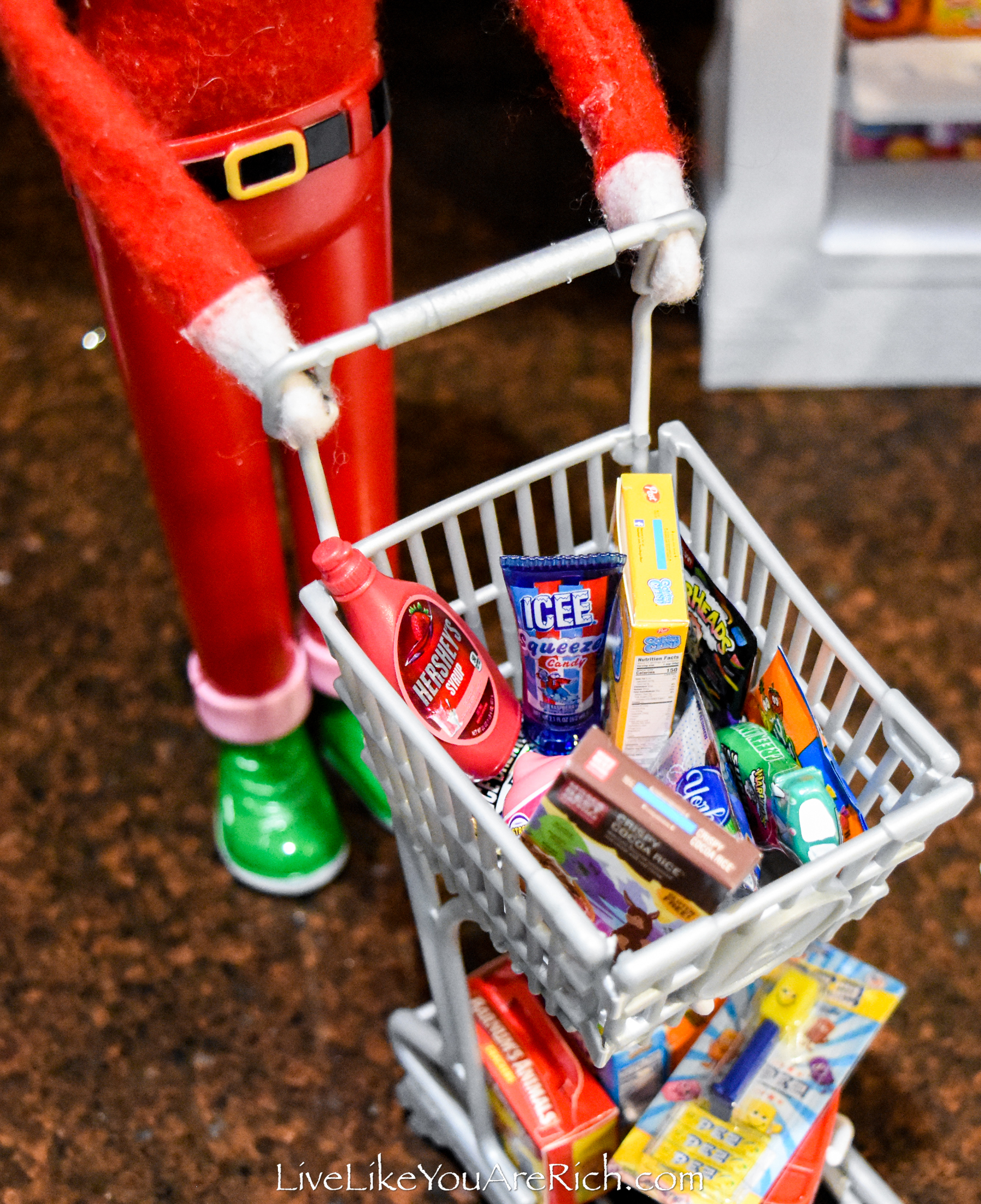 My kids find the part of the movie where he is stuffing his face with everything sweet pretty funny.
So, I think our Elves, Pepper and Winter, decided to play off of that movie and the reputation of elves liking sweets.
They left a note that said:
Some may ask, "Is it TRUE that a North Pole Elf has a sweet tooth?"
Well, we just got done shopping.
So, after seeing what we usually buy, what do you think?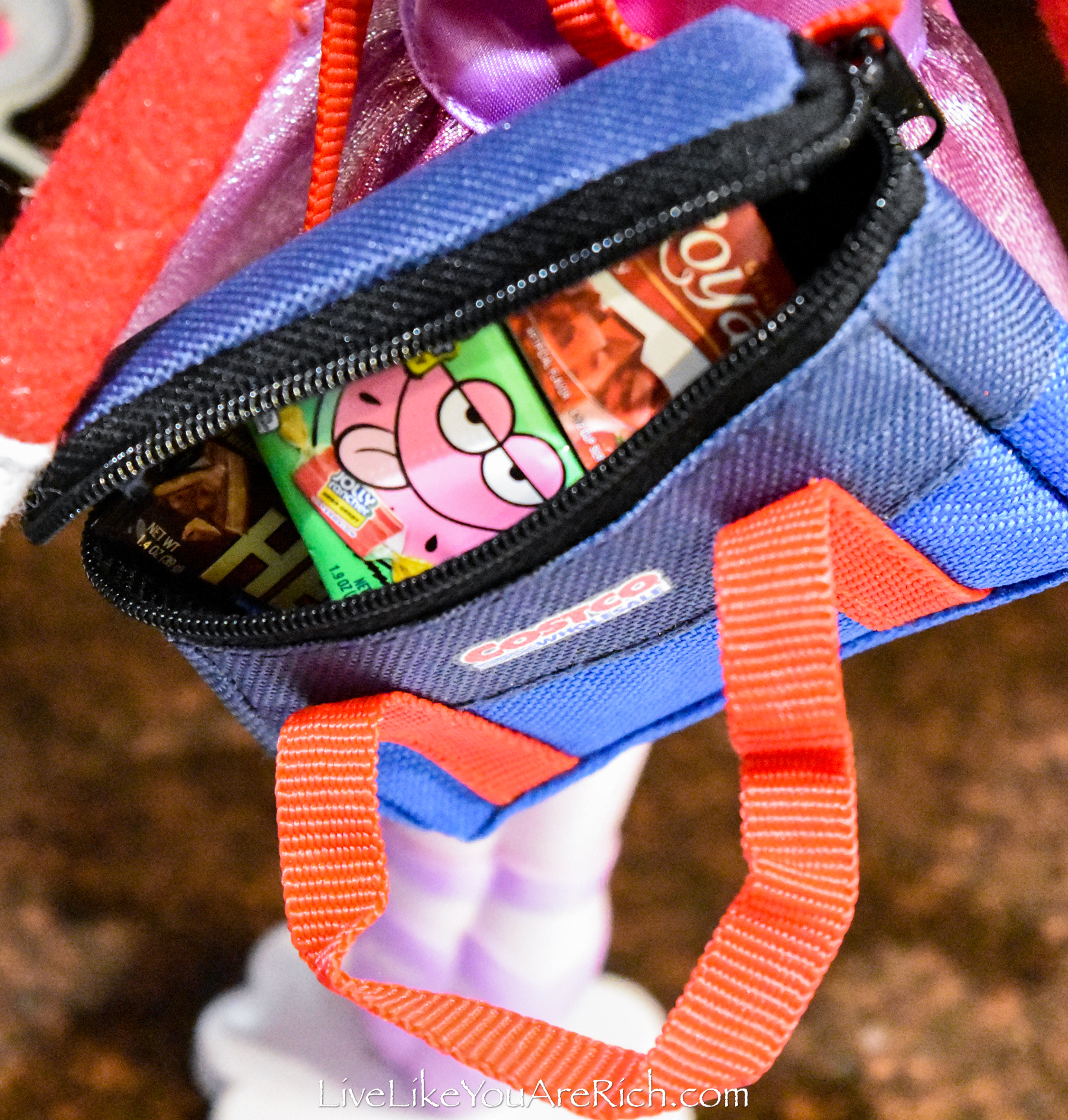 Pepper had a cart full of sweet things: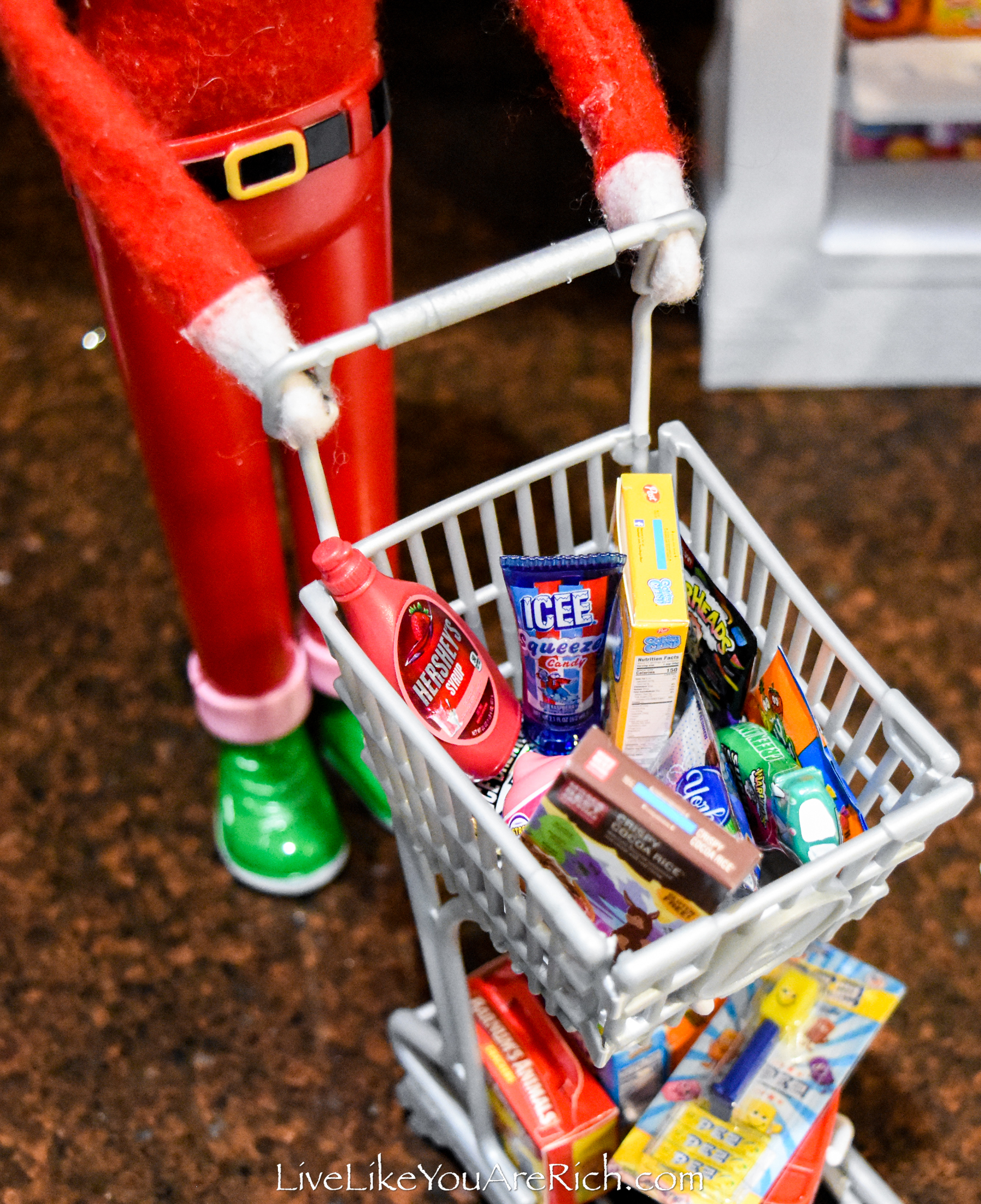 There is strawberry Hersey's syrup, York peppermint patties, Golden Crisp cereal,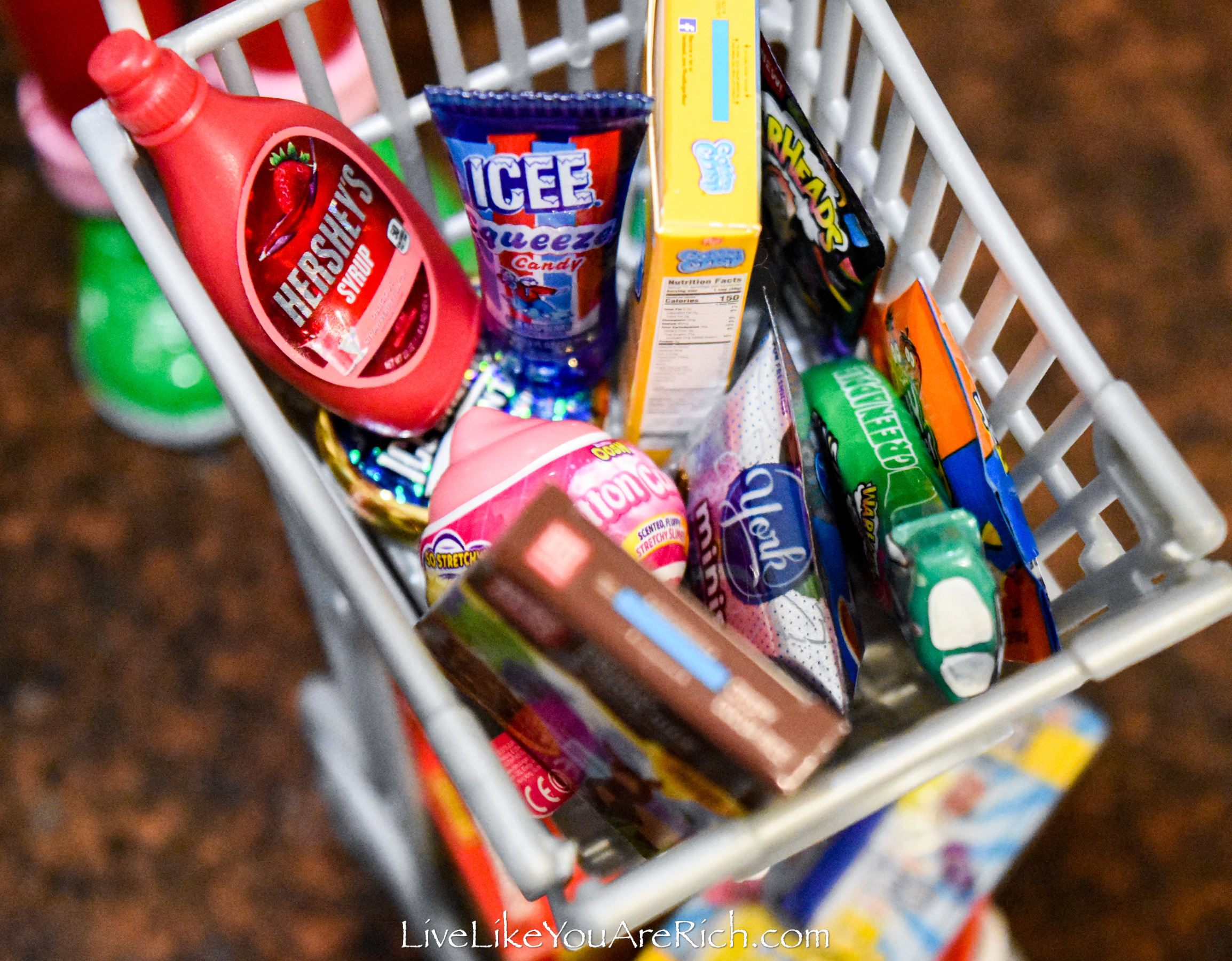 Ice Squeeze candy, cotton candy, Ice breakers, Jolly Ranchers, Air Heads,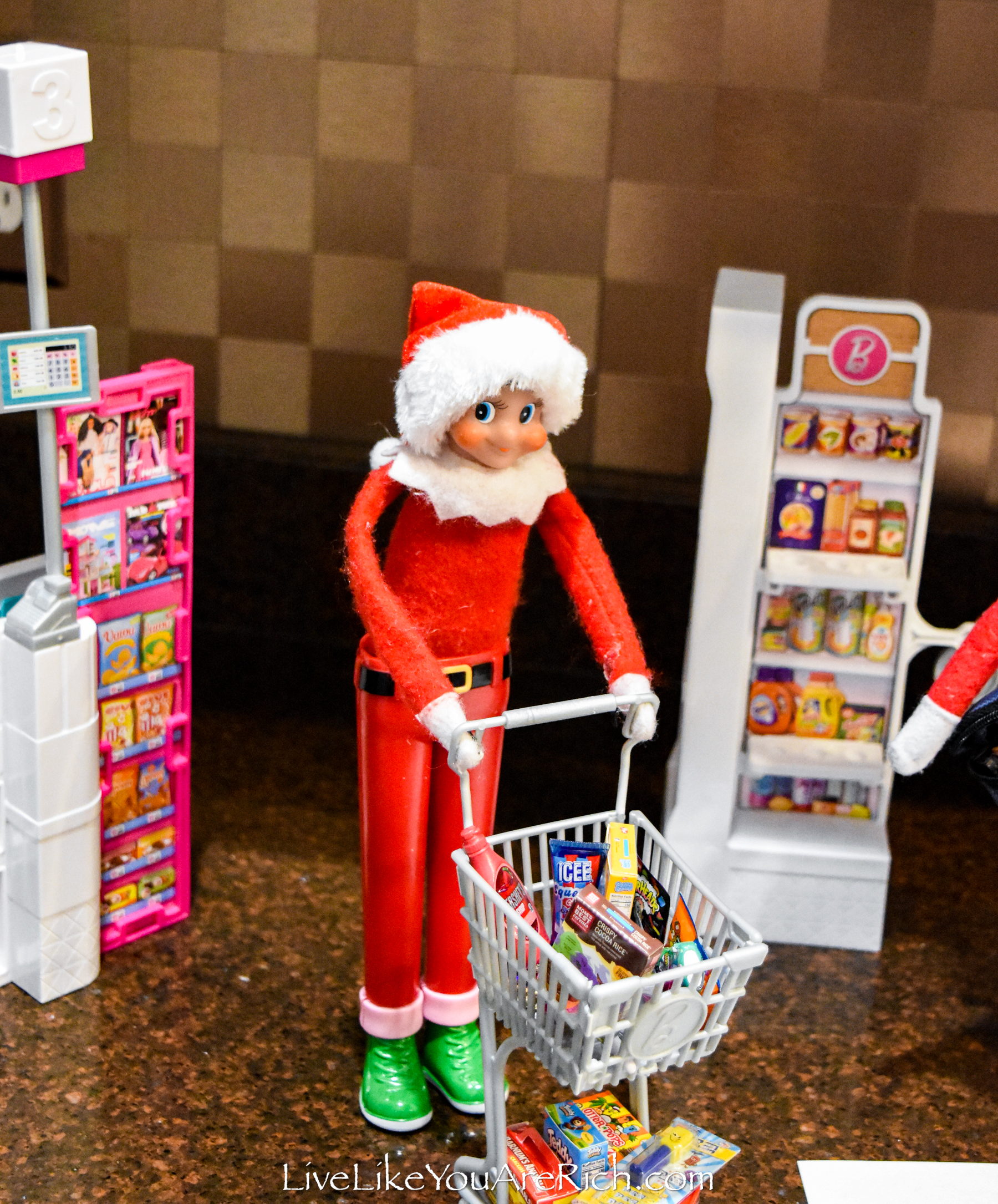 on the shopping cart's bottom shelf there are Dum Dums,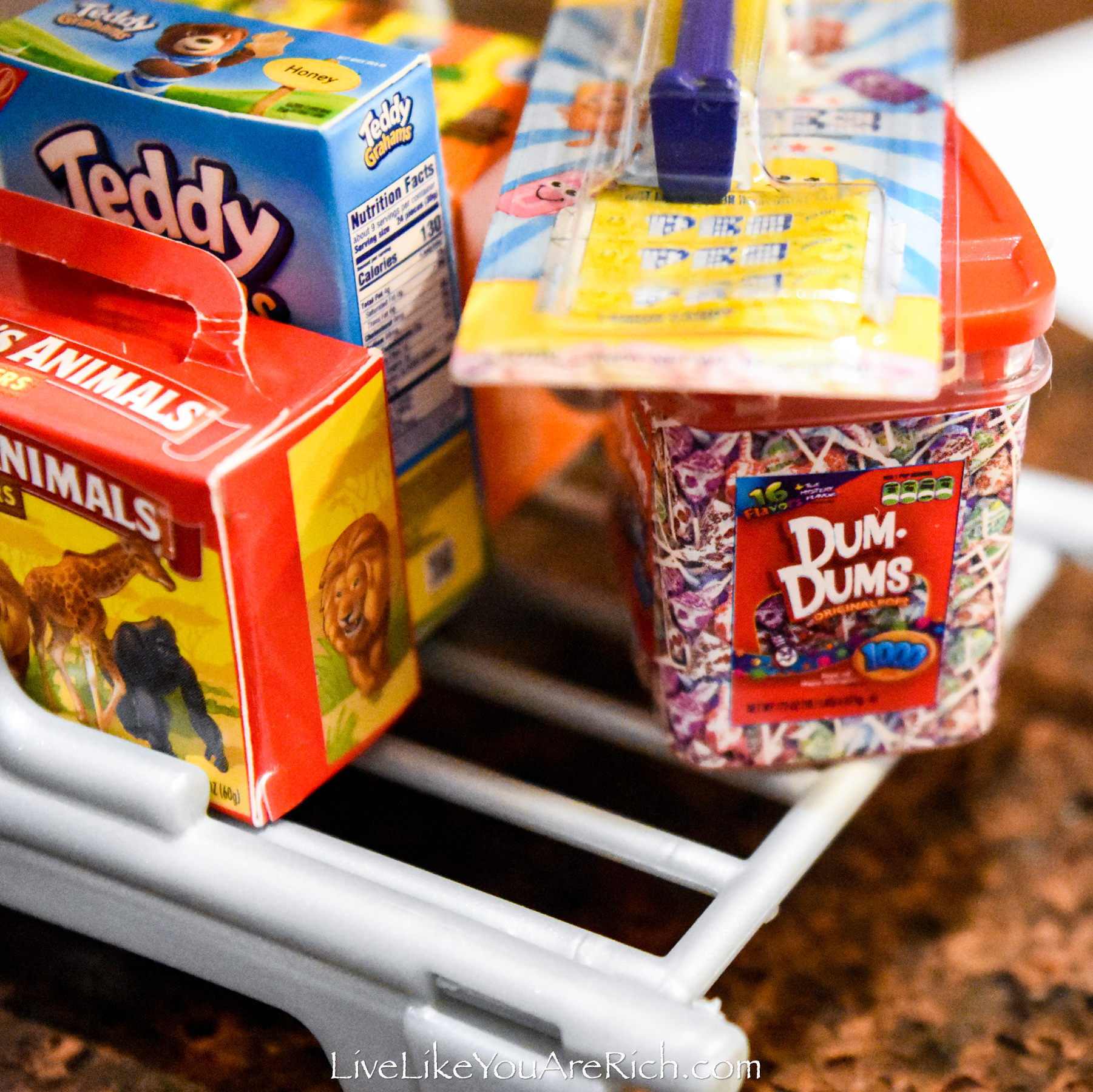 Teddy Grahams, Circus Animal crackers,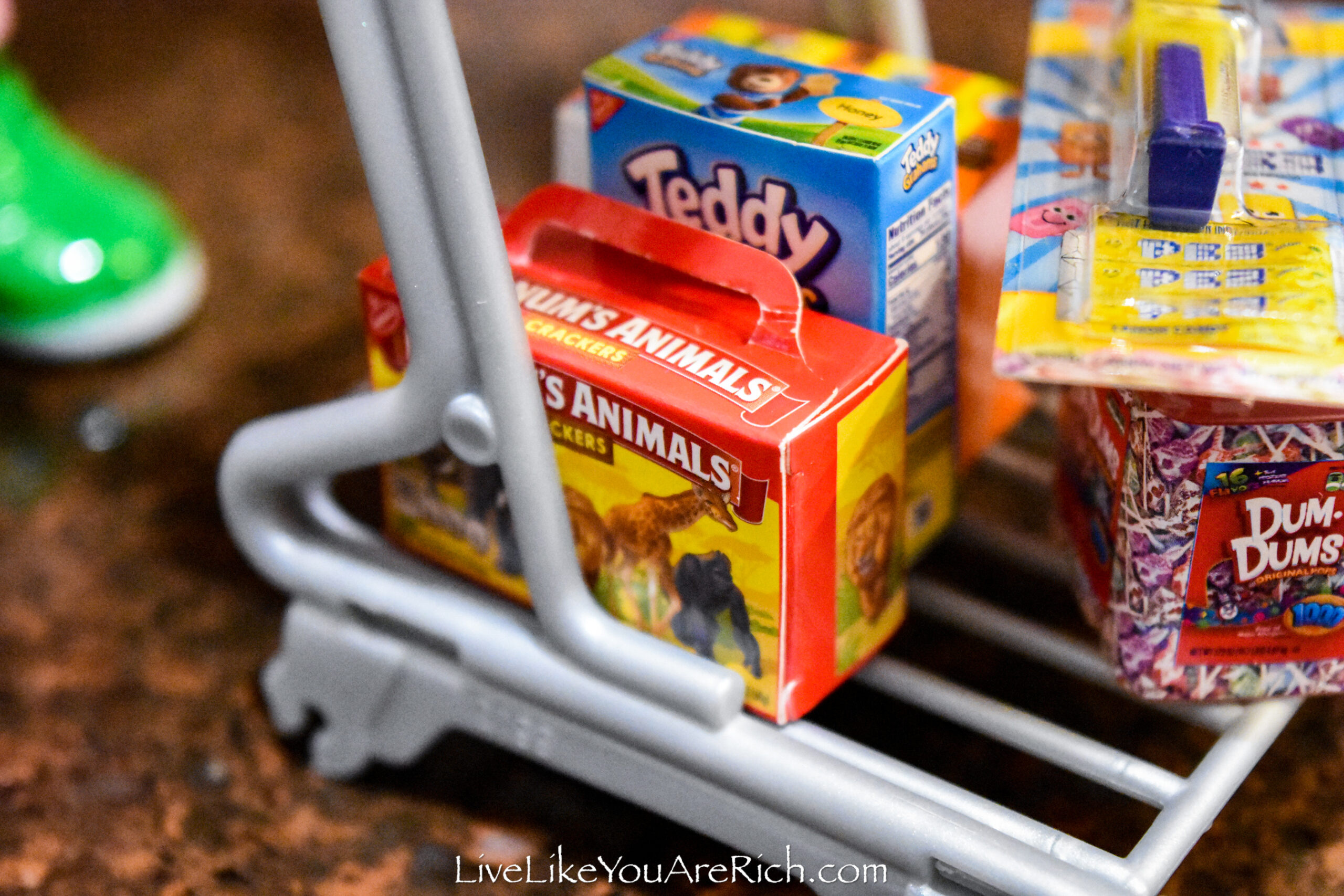 Otter Pops,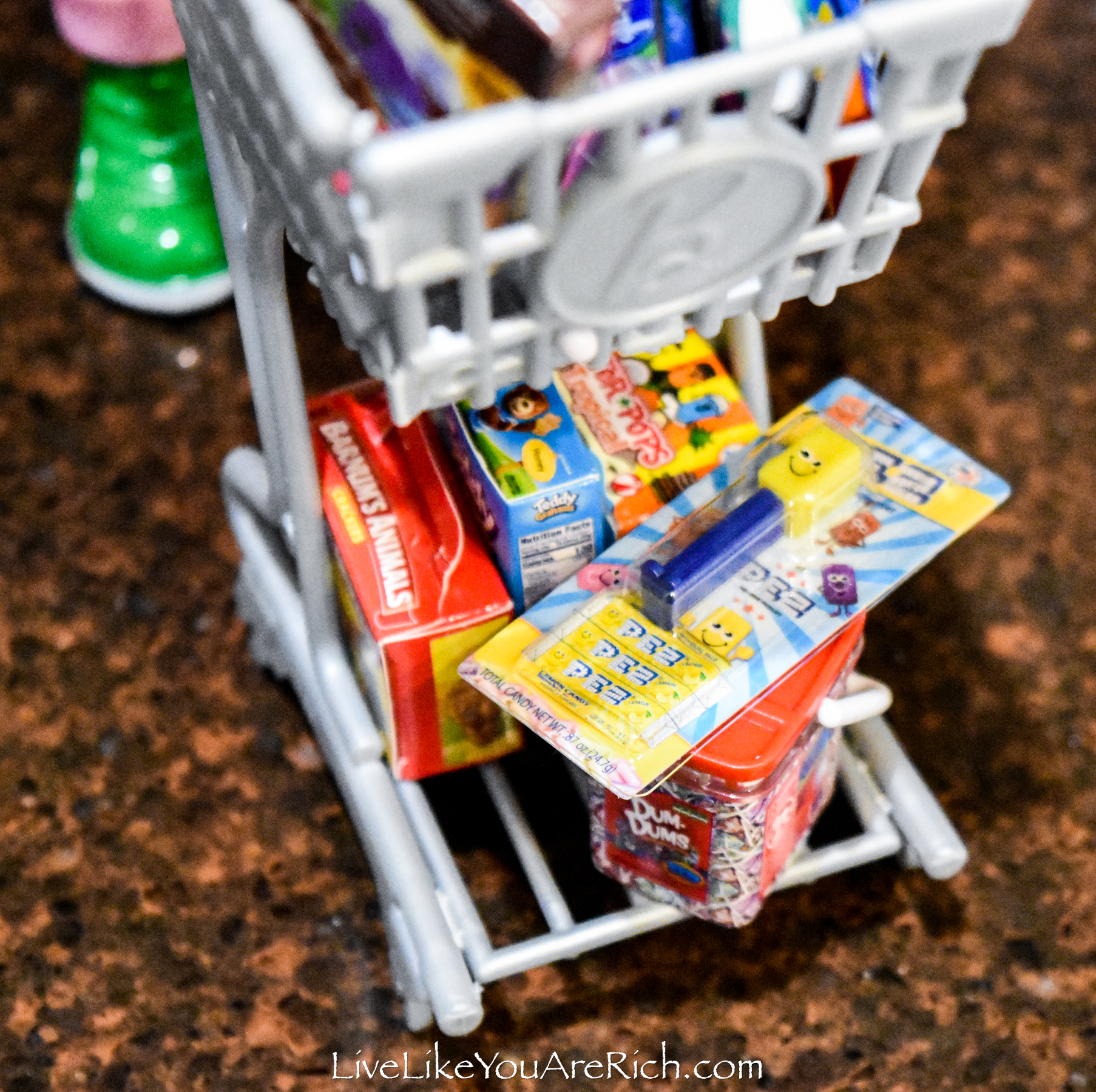 and a darling Pez dispenser with Pez candies.
Winter had a bag full of sweeties too.
Some include Gelatin dessert, Jolly Ranchers, a Hersey's chocolate bar, and a Heath chocolate bar.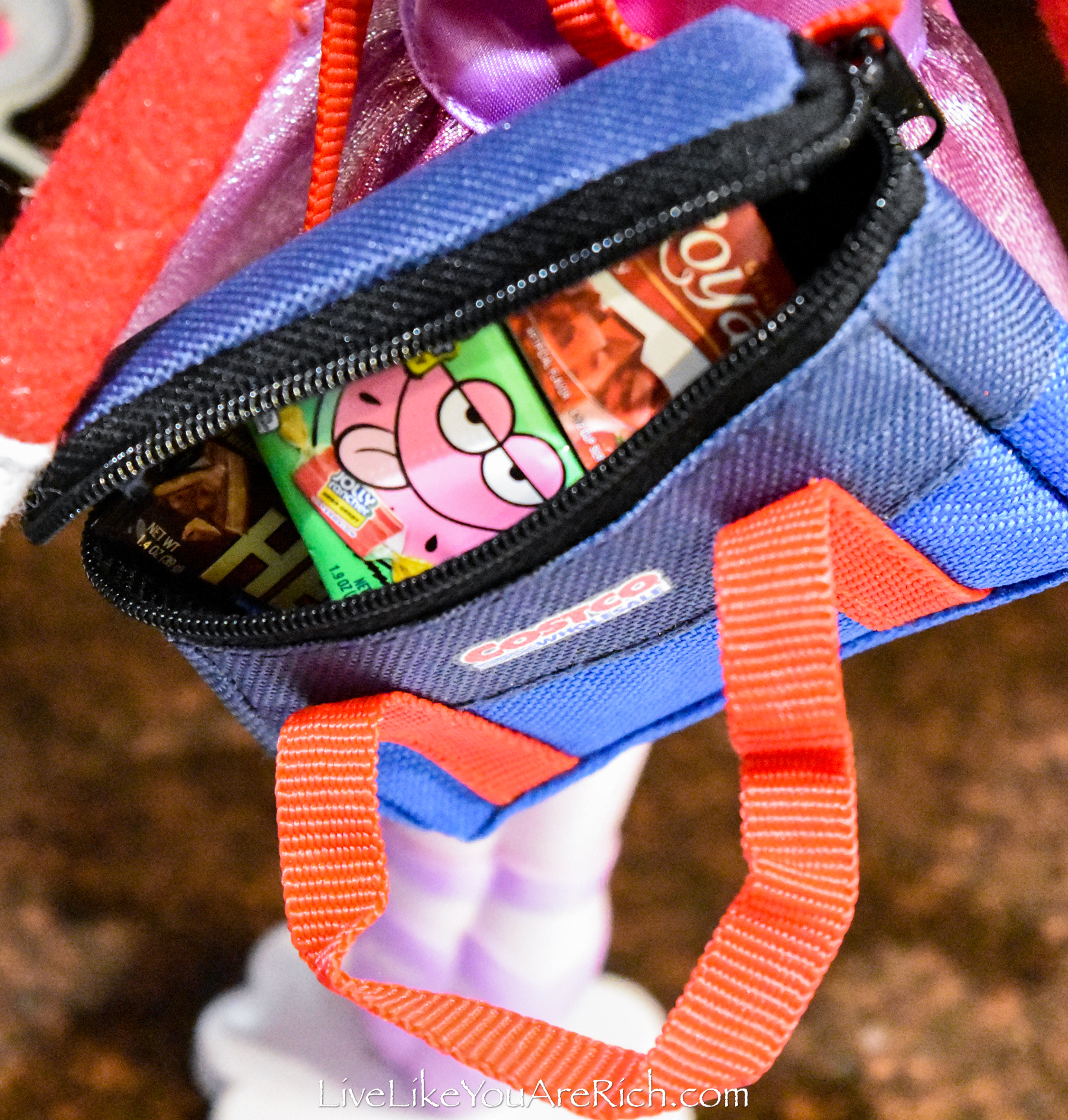 My kids looked at the scene, read the note and both decided that it IS TRUE that North Pole elves have a sweet tooth.
Supply List for this Elf on the Shelf: Sweet Tooth scene
Barbie shopping check-out lane and store shelves
Costco mini grocery bag (given to me at Costco)
How to set up this Elf on the Shelf: Sweet Tooth scene
Fill a Barbie shopping cart and a small bag with Mini Brands sweet foods.
Set out a shopping center Barbie check-out lane.
That's it. I bet it only took them a few minutes to set this up.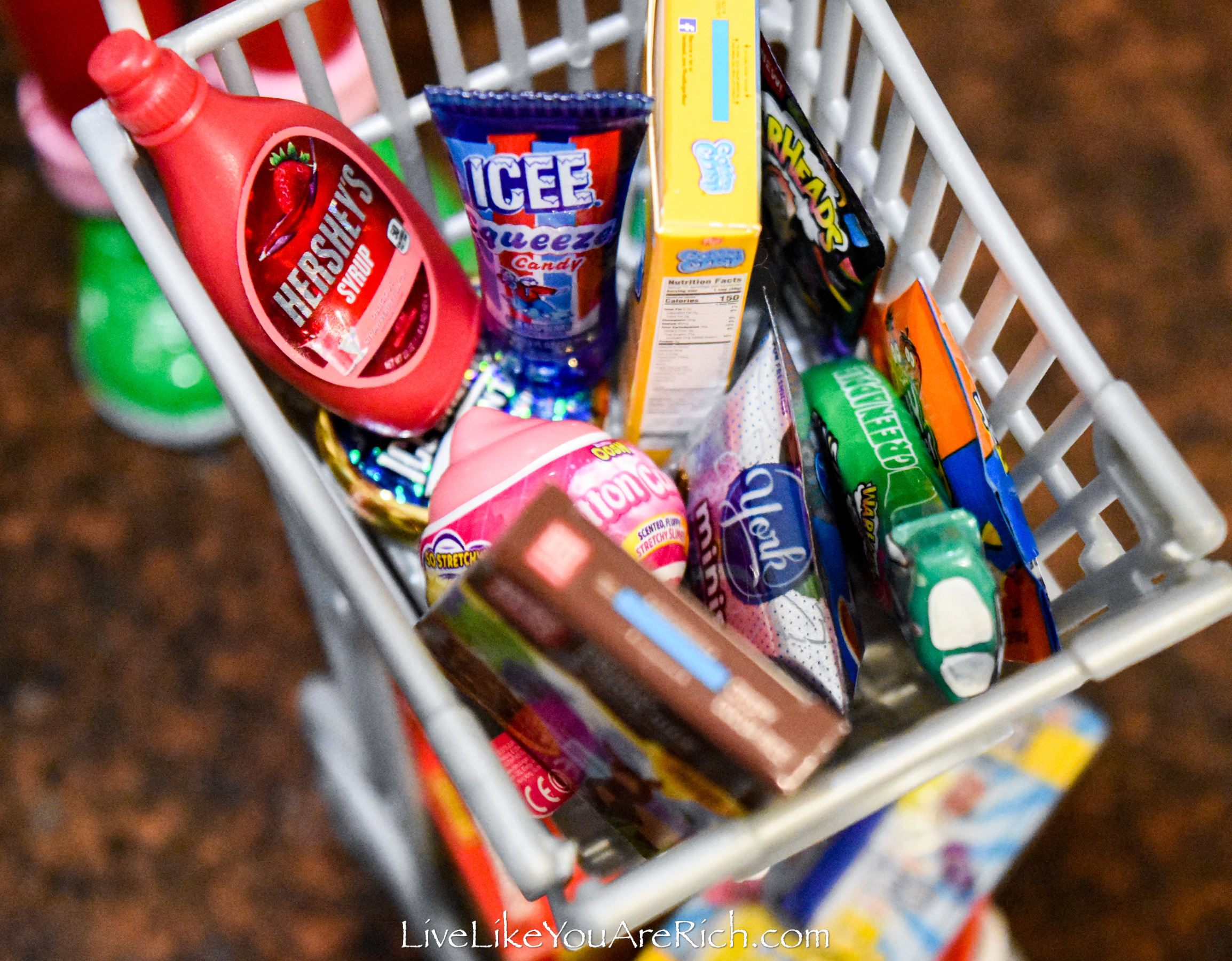 For more details, check out the video of this scene in this blog post.
My kids—especially my daughter— LOVED this scene. She was uber-excited about how cute everything was!! She kept trying to take the tiny food out and inspect it without touching the elves. She LOVED the tiny Pez dispenser.
I was shocked at how much she loved this particular Elf on the Shelf scene.
She even told Pepper and Winter, "I just LOVE what you do!!" hahaha.
That makes this all worth it.
To see more Elf on the Shelf ideas check out this post here. I'll be adding more this December as well.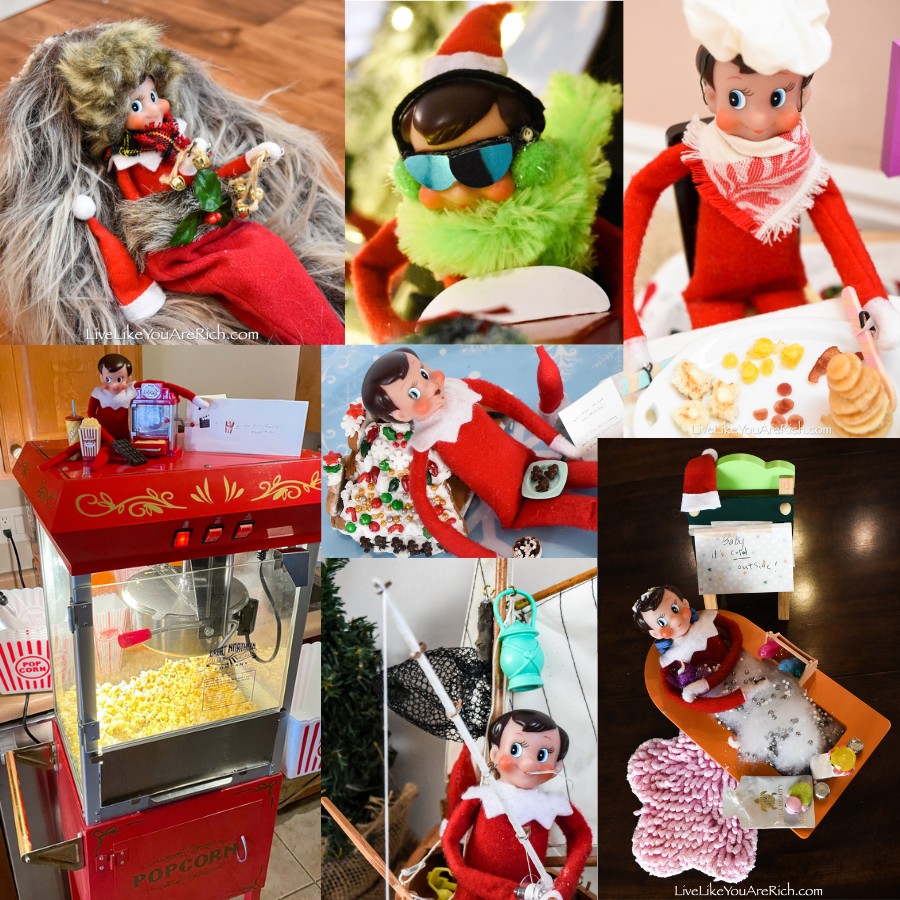 For other 'rich living' and D.I.Y. decor tips please subscribe, like me on Facebook, and follow me on Pinterest and Instagram.