Elf on the Shelf: Sleigh Ride.
Our elves, Pepper and Winter, went on a sleigh ride today.
It was a bit of a repeat from last year's Dashing Through the Snow in a One Horse Open Sleigh scene.
Last year we only had Pepper, our boy elf, so he was riding in the sleigh to Jingle Bells.
This year he is riding the horse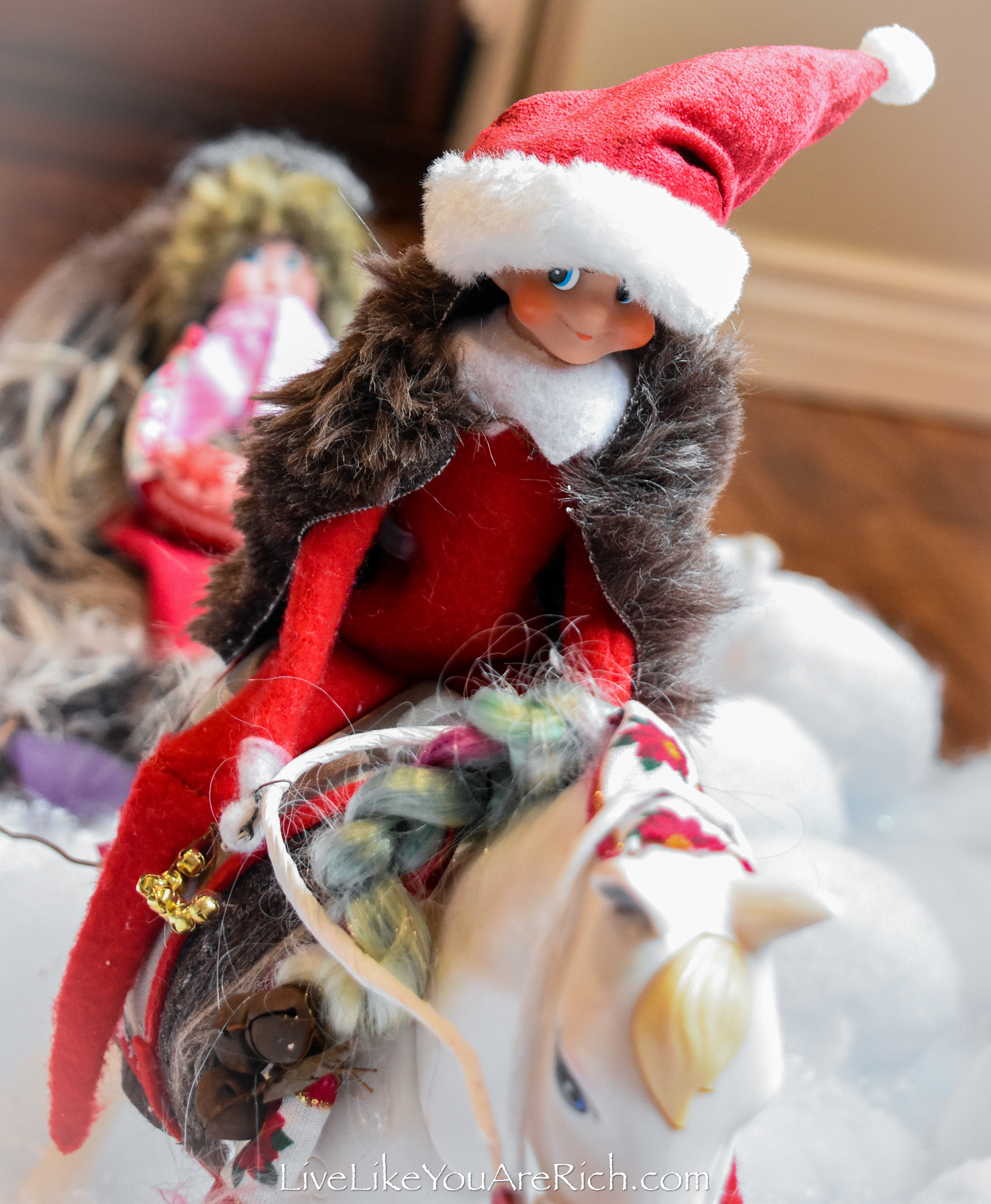 while Winter, his sister elf, rides in the open sleigh.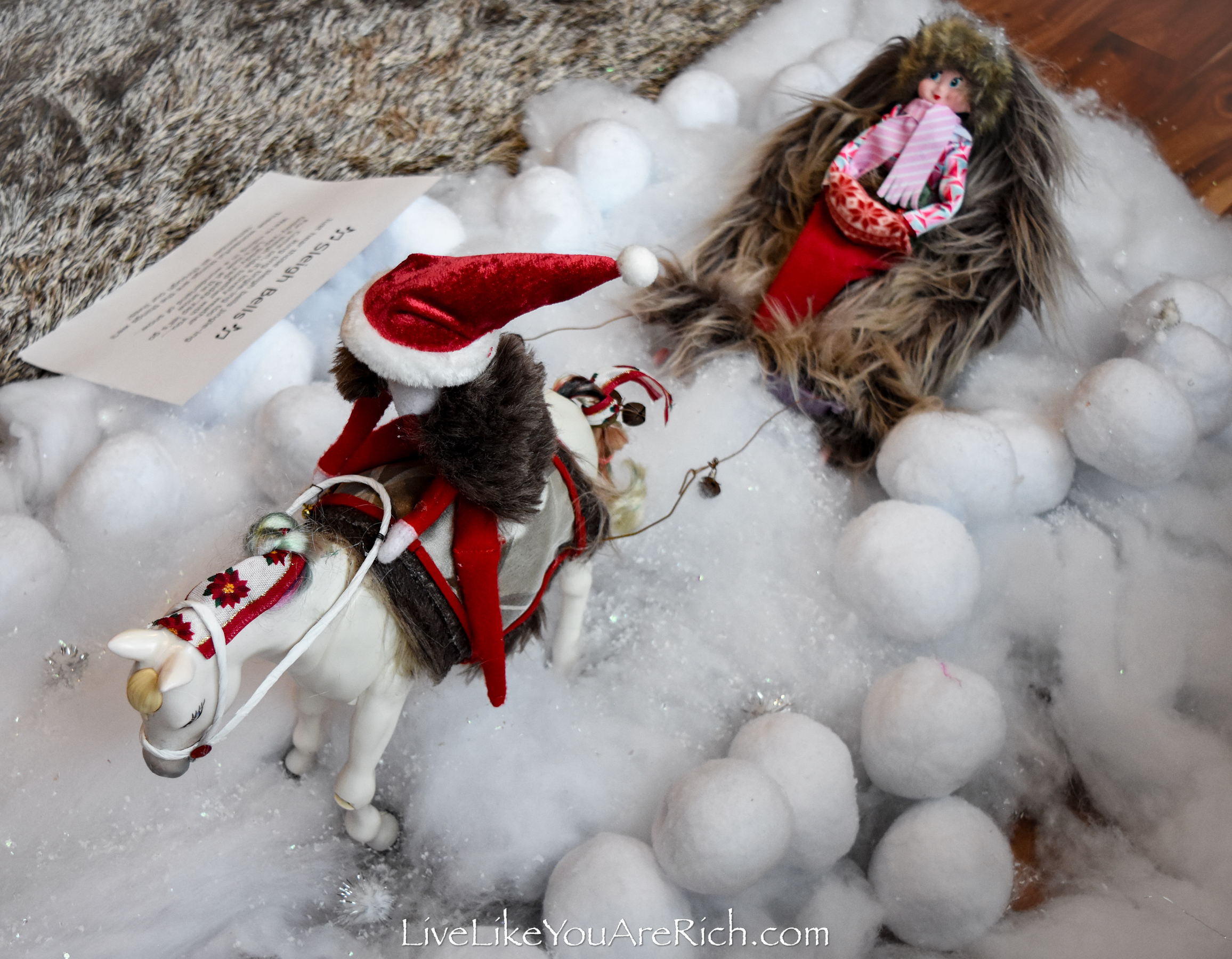 They are in a lane of snow with snow drifts on both sides. The snowdrifts are made by our indoor snowballs.
I'm pretty sure they just re-used the stuff from this snowball fight scene.
I love Winter's snow coat and scarf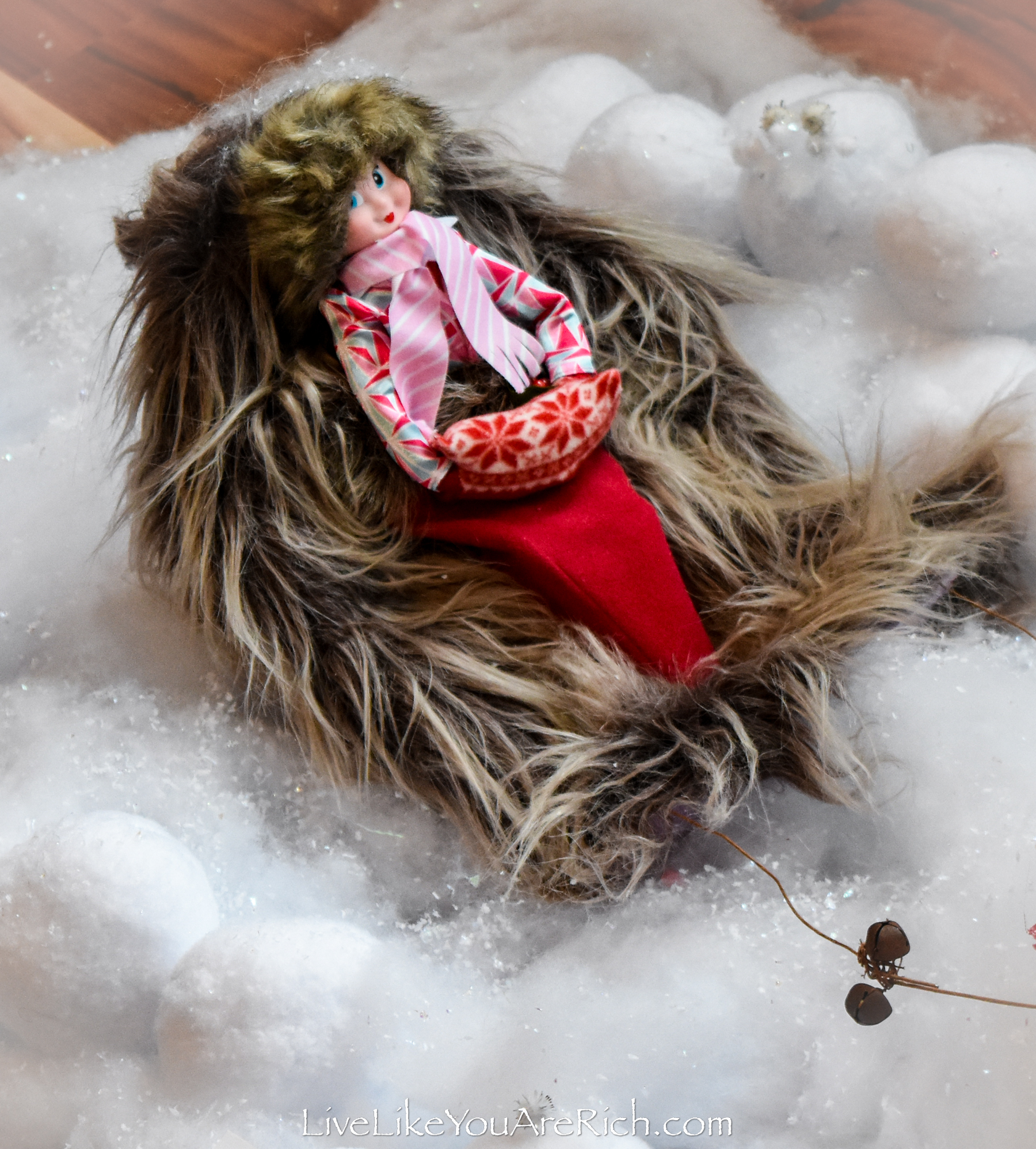 and the hand muffler she is holding.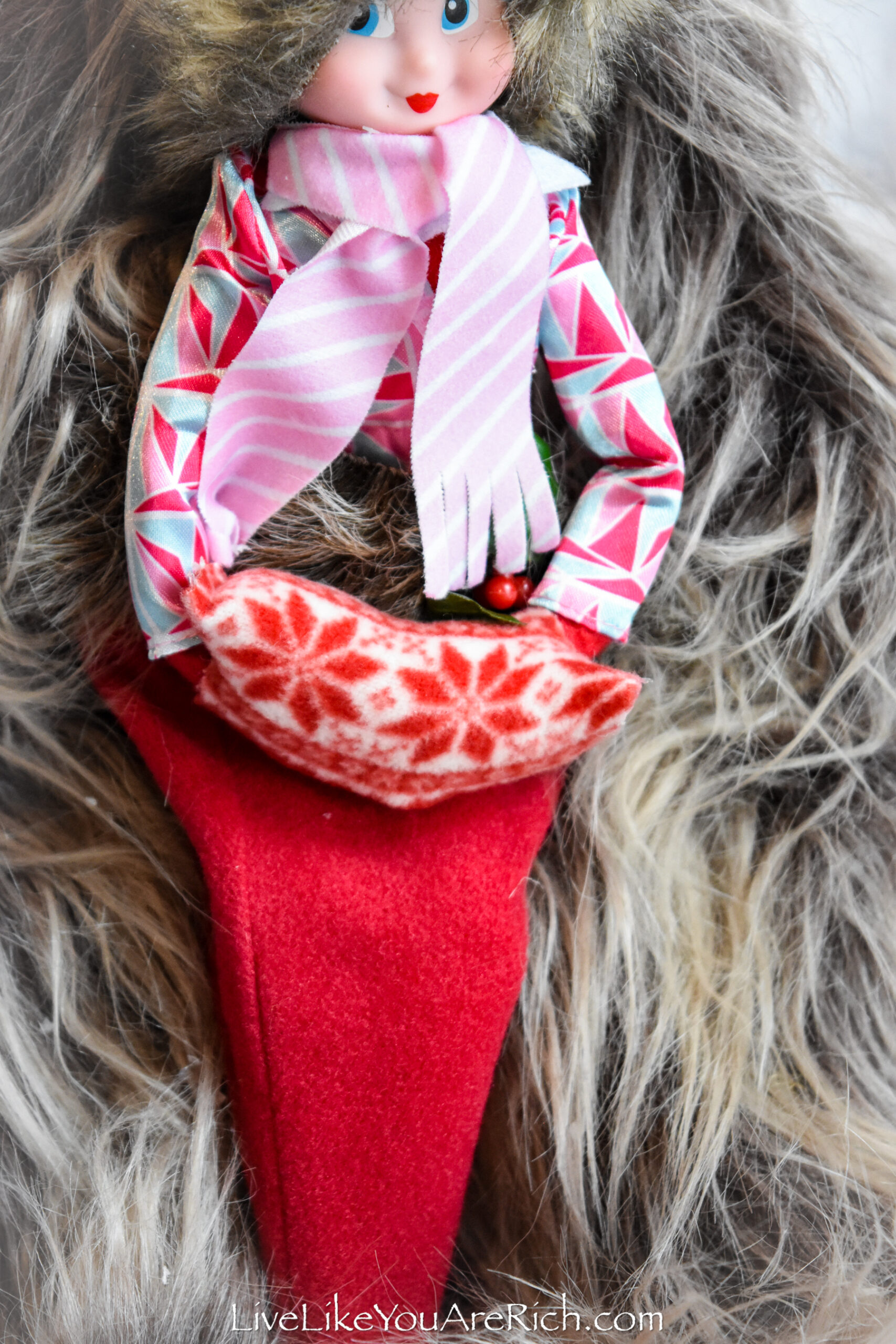 She stayed warm in the cold winter weather by wearing a Russian-Style fur hat, made from a faux fur pompom ball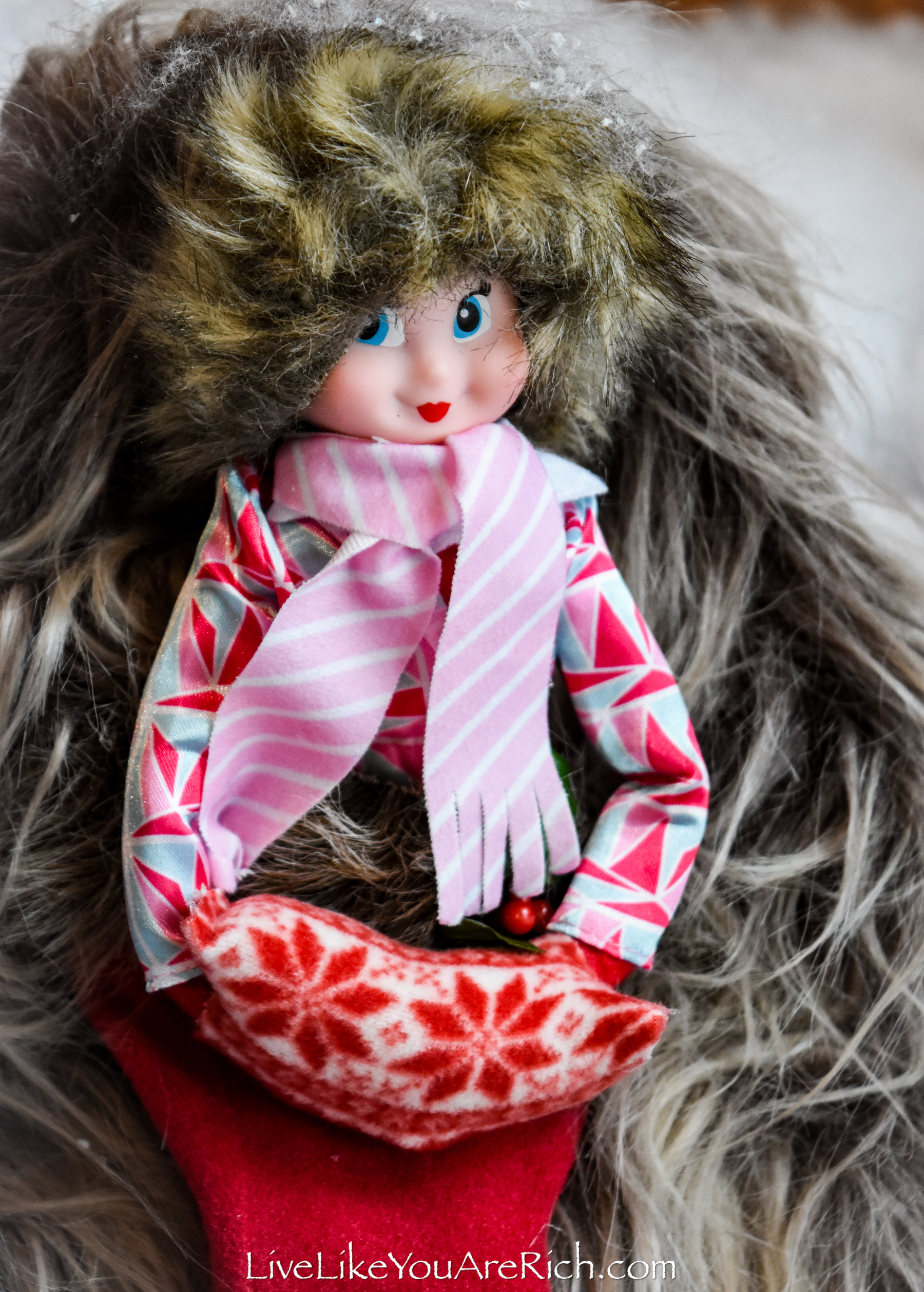 and by tucking herself into a custom fur-topped blanket. It even had a holly bow.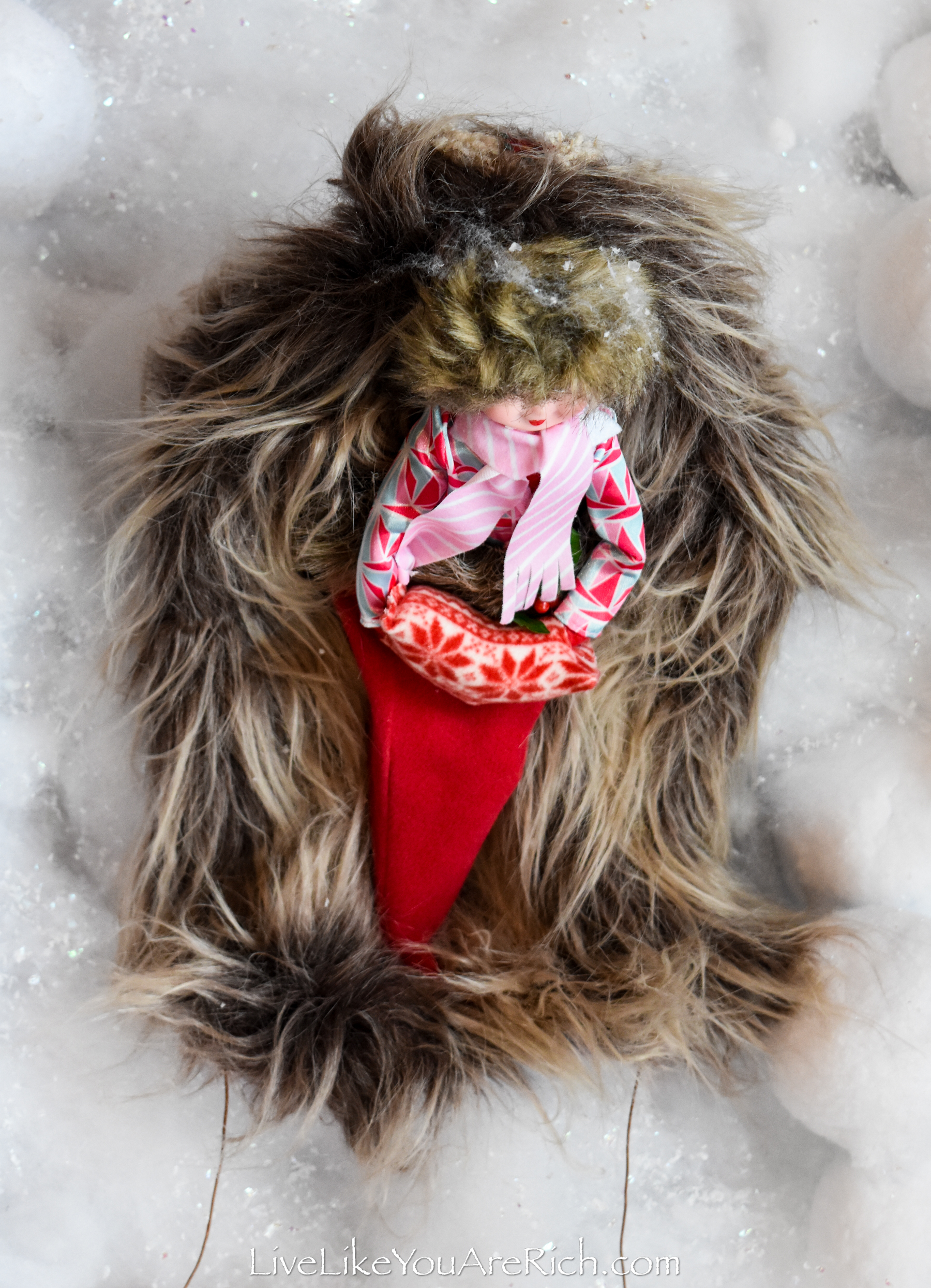 I noticed it looks a lot like a Santa doll hat that went missing.
The sleigh is covered in faux fur and
even has a mini wreath on the back.
Pepper looks pretty dapper in his fur overcoat.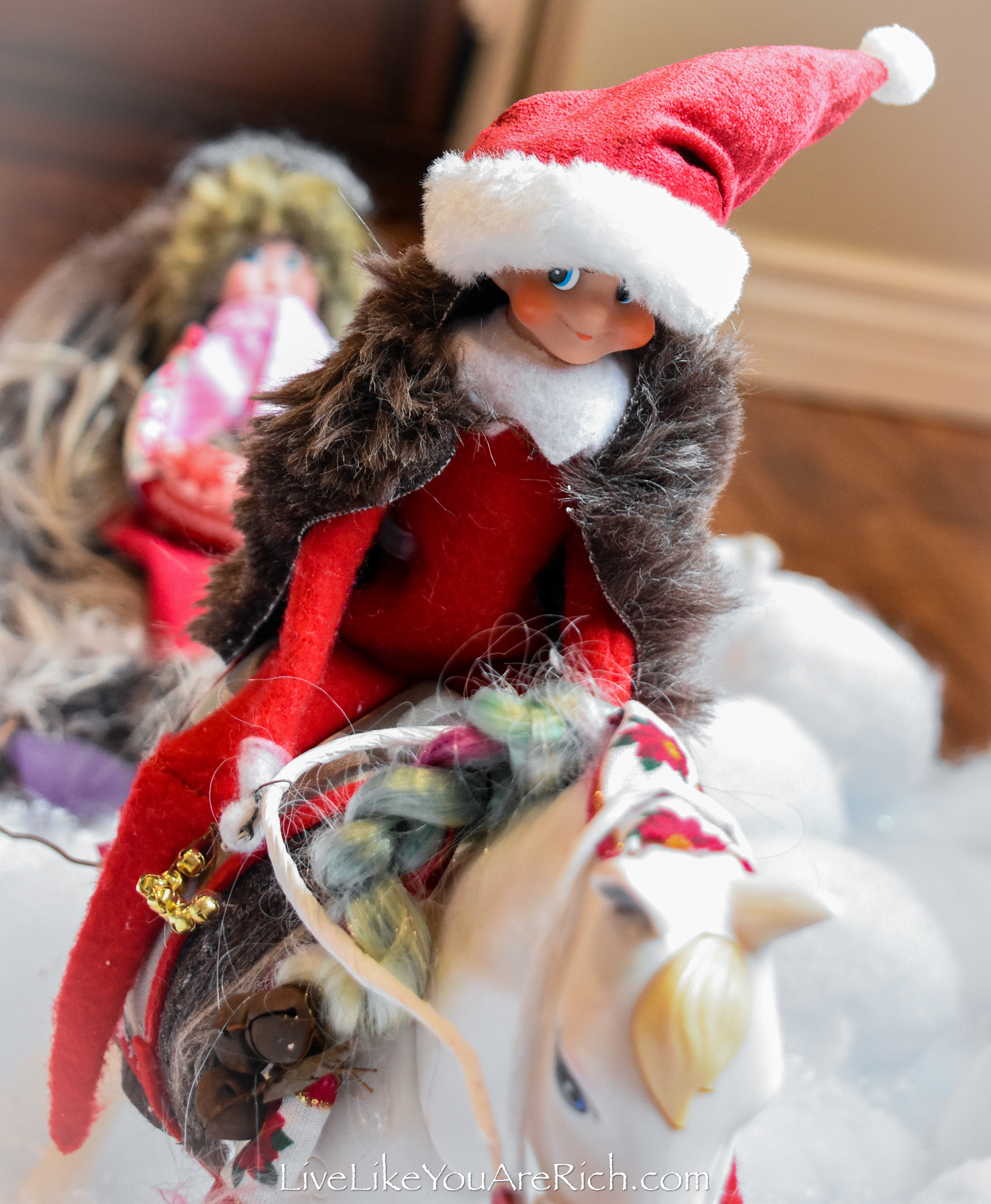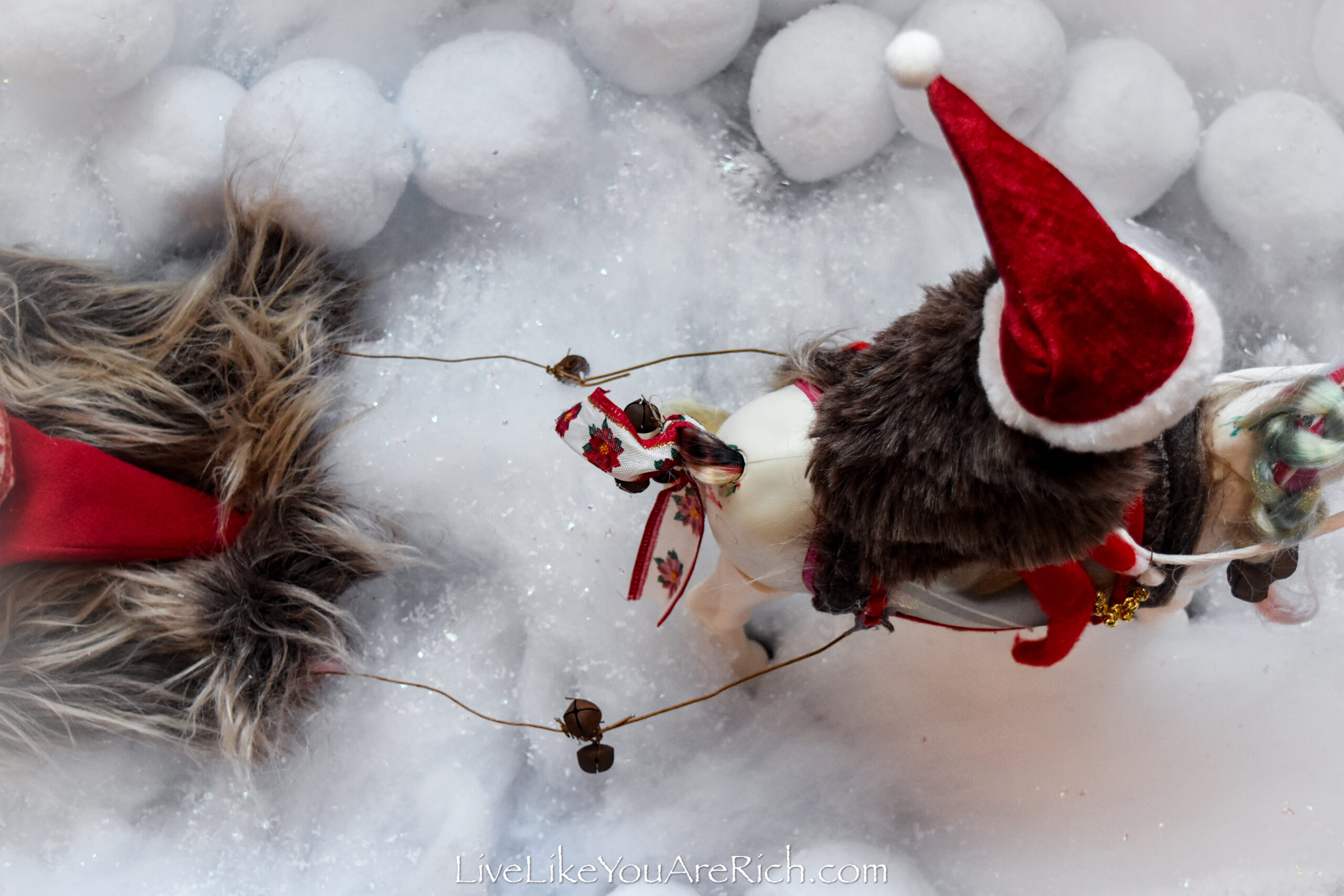 and Santa hat.
He is holding the reins and also the sleigh bells that came from the Jingle Bell Rock Scene.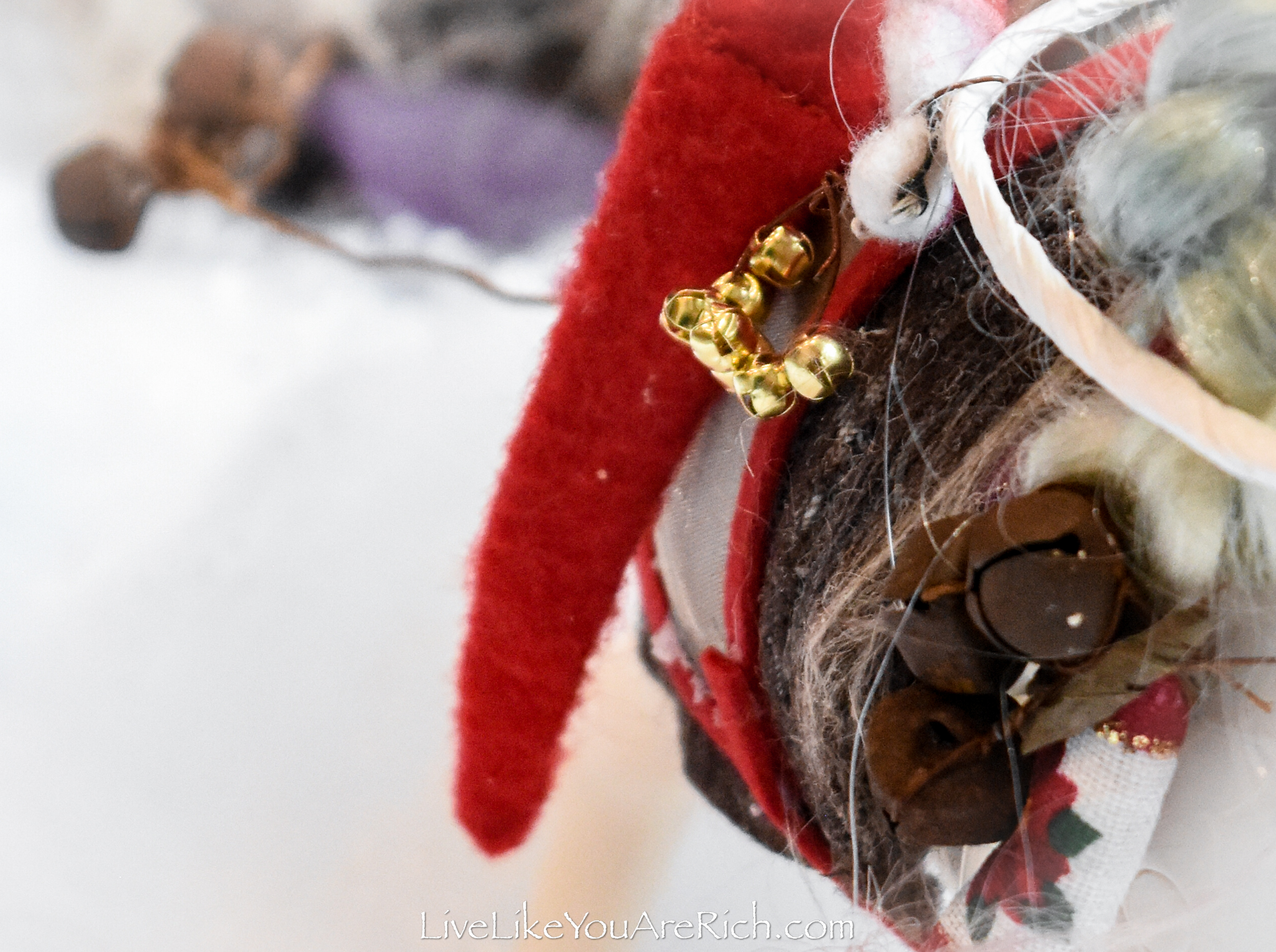 He is mounted on a Palomino Barbie horse.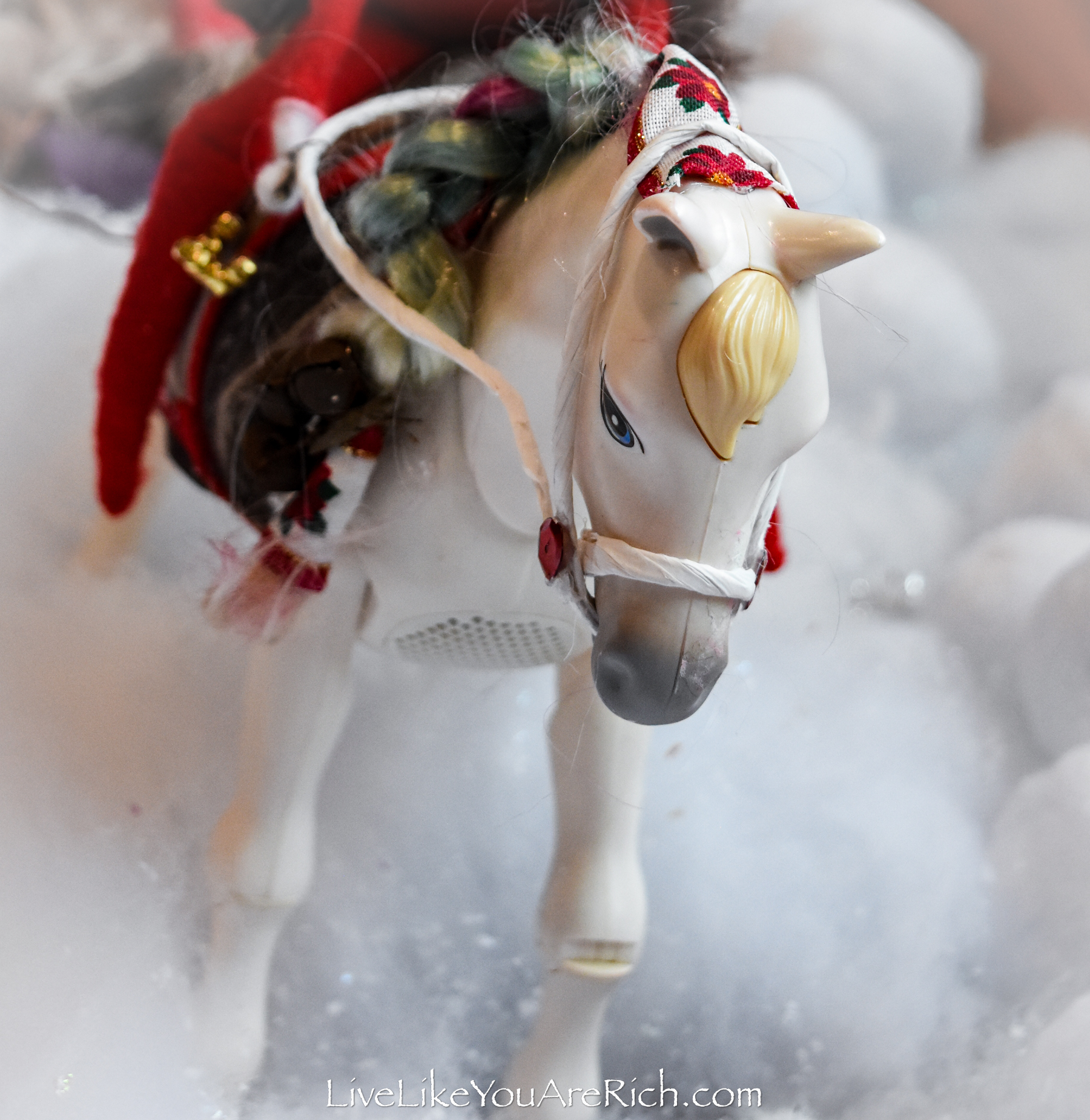 A warm fur numnah/saddle blanket was fitted to the horse to keep her warm too.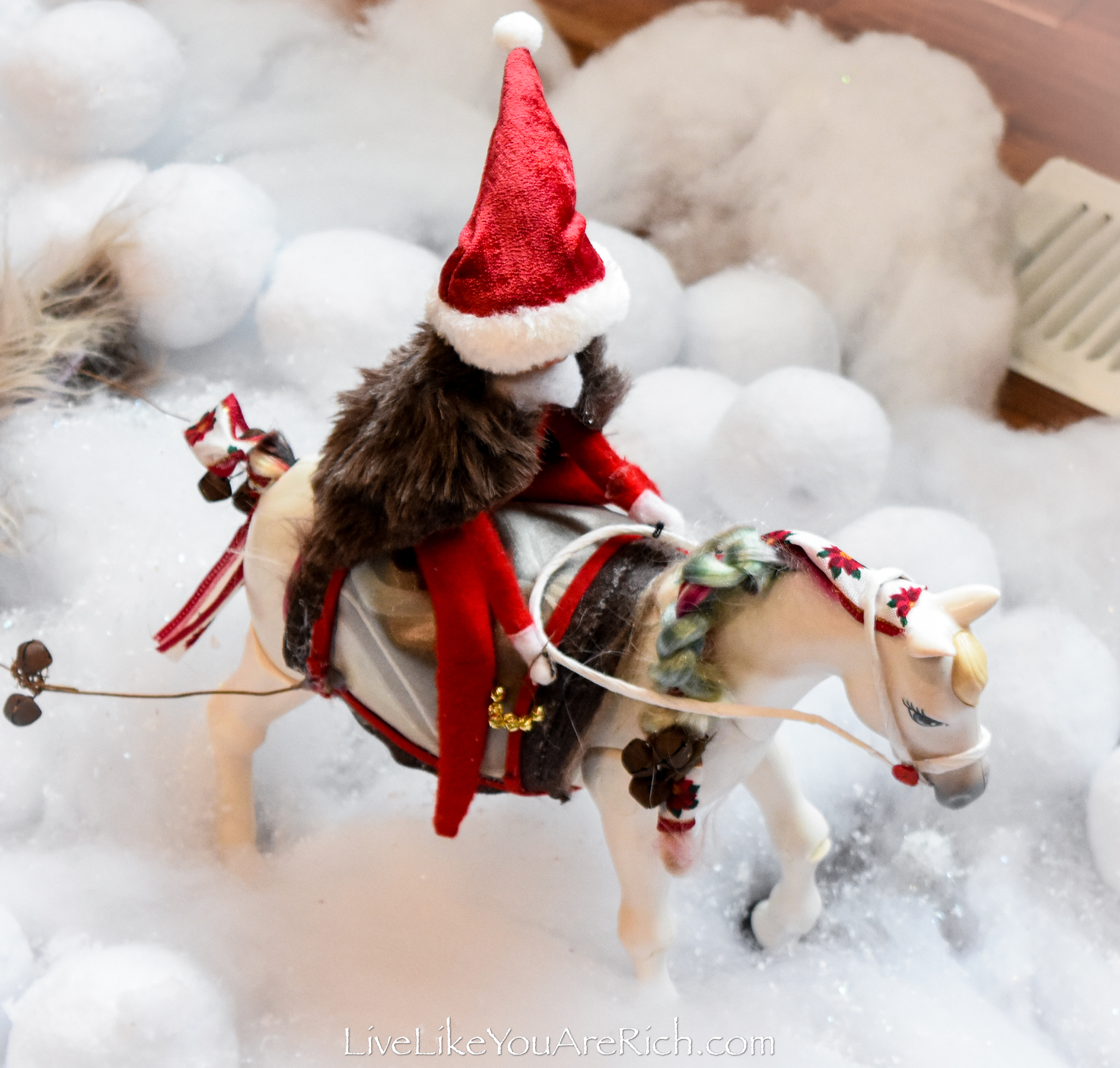 The handmade saddle was made with what looks to be material out of my fabric bin and lined with red felt strips and hot glue.
The horse's hair was braided with some pretty ribbon and ornamented with bells.
I noticed my Bath and Body Works paper bag was missing its handles and they along with some sequins were used to make the bridle and reins.
They left a note, but unfortunately got the title of the song wrong.
The song is actually titled, "Sleigh Ride" not Sleigh Bells but that's okay.
On the note, they wrote these excerpts from the song: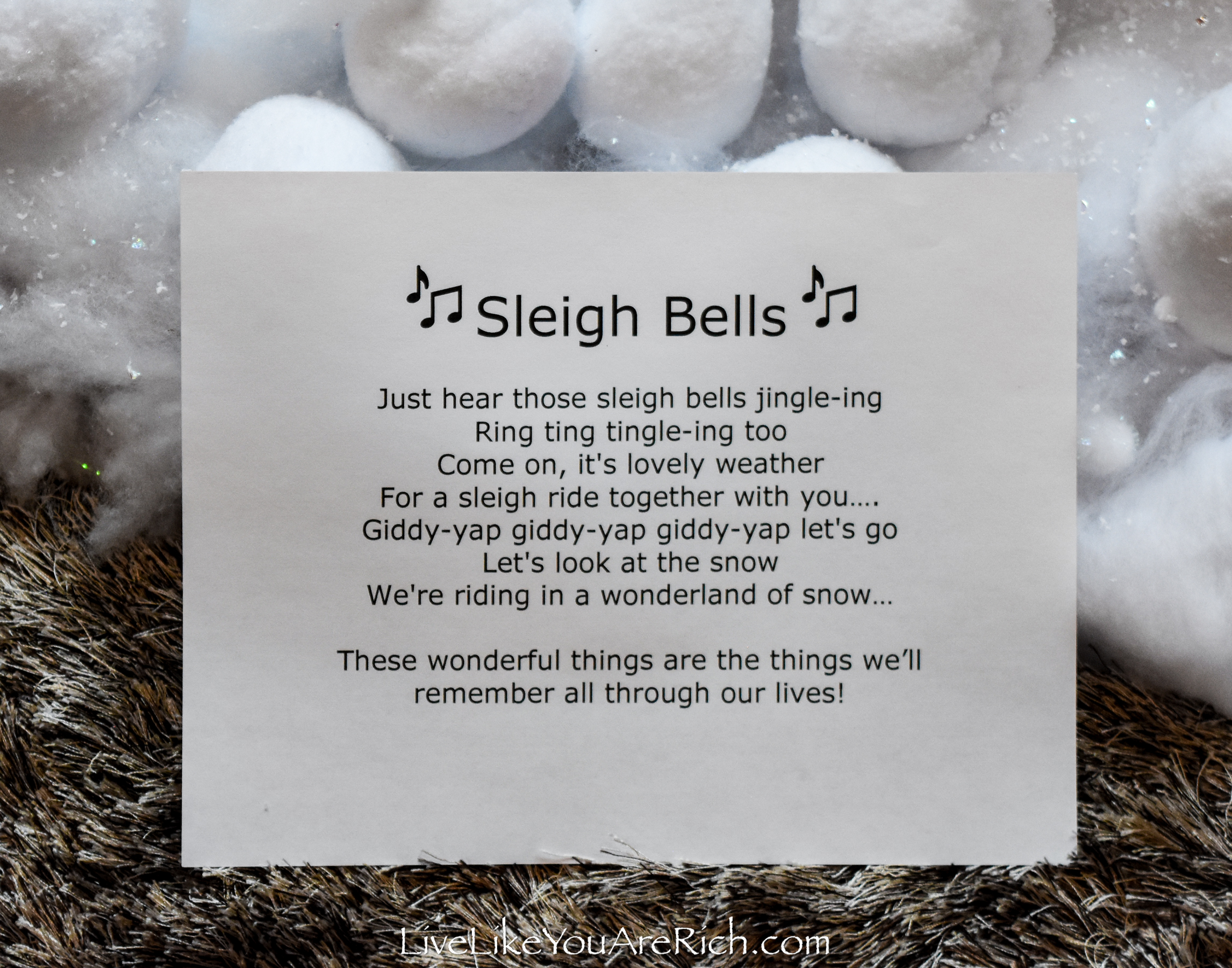 "Sleigh Ride
Just hear those sleigh bells jingle-ing
Ring ting tingle-ing too
Come on, it's lovely weather
For a sleigh ride together with you….
Giddy-yap giddy-yap giddy-yap let's go
Let's look at the snow
We're riding in a wonderland of snow…
These wonderful things are the things we'll remember all through our lives!"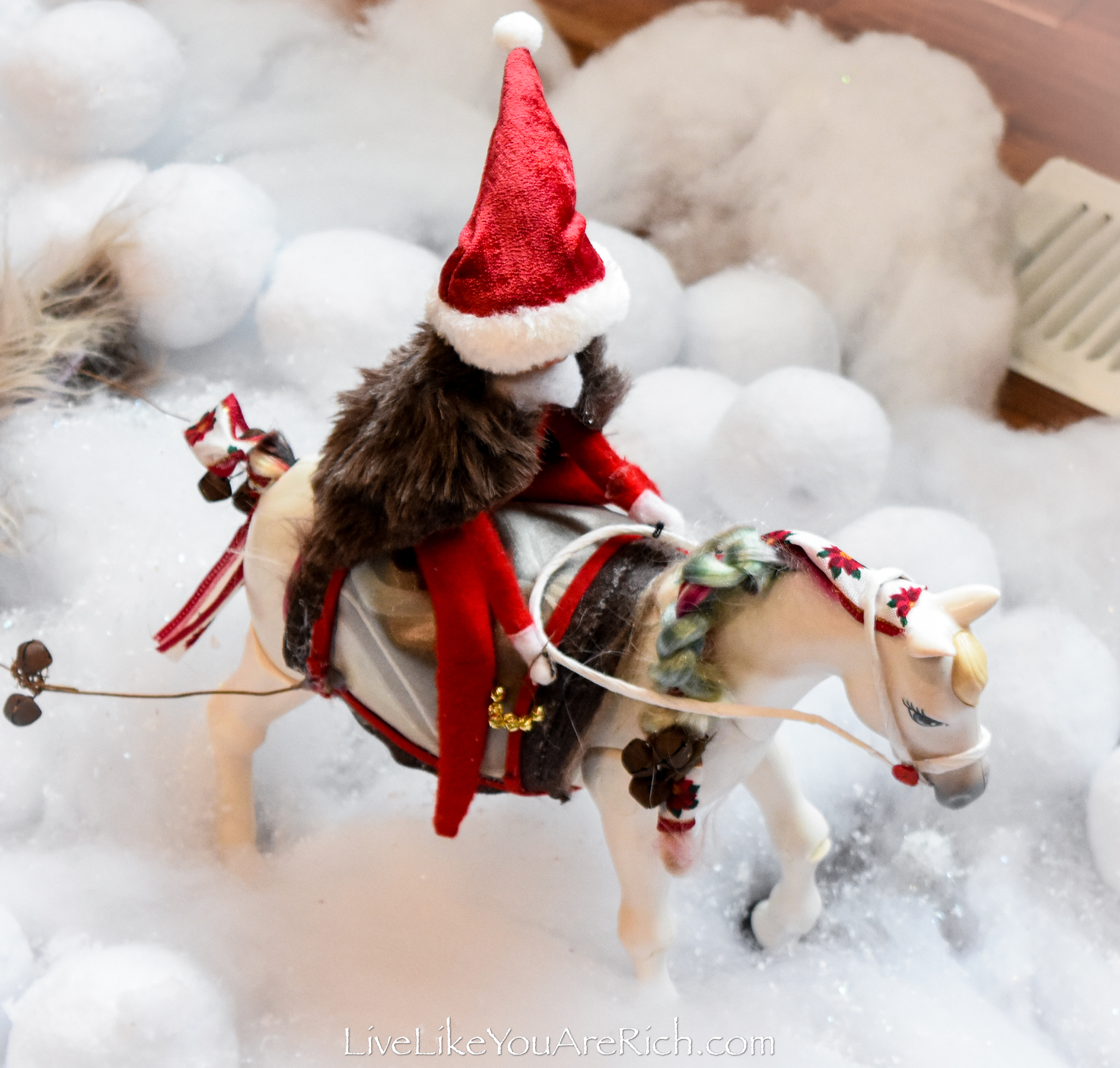 2 small red sequins
the handle of a paper bag for reins and bridle
wire and bells to adorn the horse's tail and mane and to hitch the horse to the sleigh.
For more details on this Elf on the Shelf: Sleigh Ride scene, check out the video on this blog post.