Fourth of July Firework Front Door Decor.

I love Independence day!
I love attending parades, our neighborhood breakfast, barbecuing and thinking about the many freedoms I enjoy!
One of my all-time-favorite traditions is to watch the firework shows in the evening of July 4th. I especially love when the fireworks coincide (are launched in sync) with Independence day songs like, "God Bless America", "The Star-Spangled Banner", "My Country Tis of Thee", "America the Beautiful", "America" (Neil Diamond), and others.
I decided to celebrate I'd decorate with a firework theme this summer.
Making this firework Fourth of July front porch display came together quickly and was a lot of fun to create.
I love these tall planters that I got off a local classifieds for $15.00 each. I used them in my Easter front door decor display. They worked great for these firework sprays and the red cattails I bought after Christmas from William Sonoma for a steal.
I will be posting a few blog posts with video tutorials on how to arrange these floral fireworks arrangements soon.
I'll also post a video tutorial on how to put together this firework wreath, and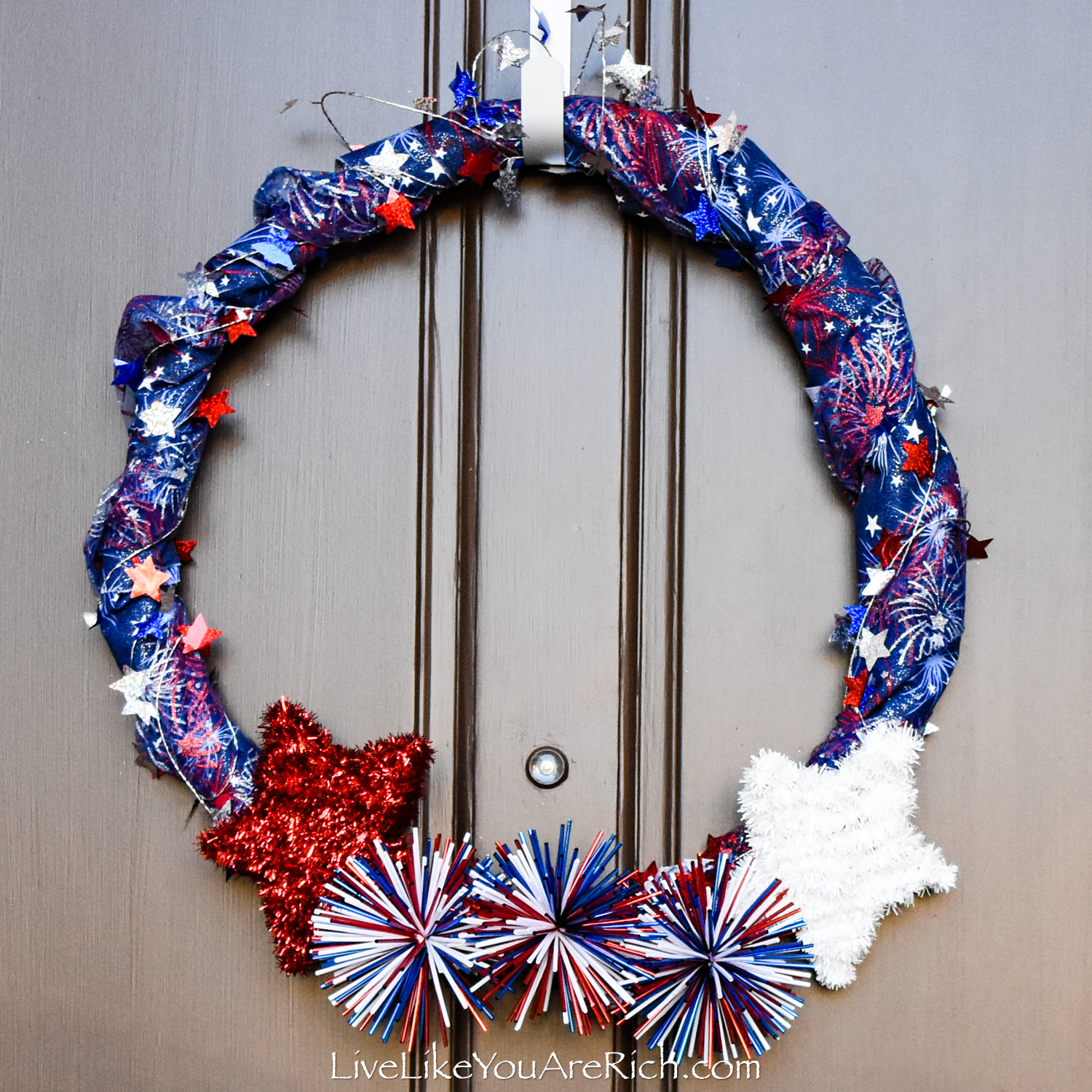 how to make this firework rug.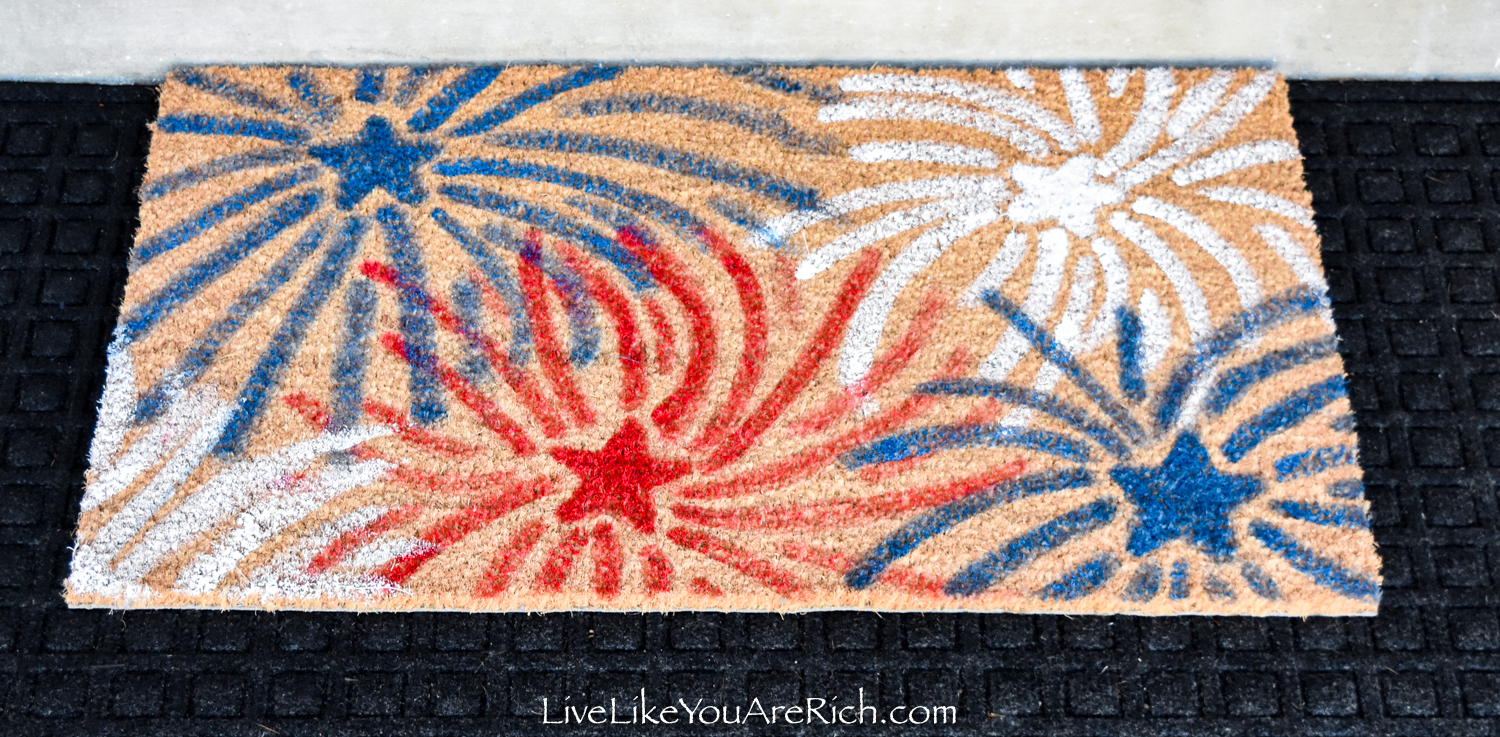 These were such fun decorations to put together and make me excited to celebrate Independence Day this year!
The total spent for this front door decor was about $80.00. Normally, I don't spend that much for my front door decor, but I couldn't resist buying eleven of these firework three head sprays (Joanns.com), which, on sale with a coupon were $4.75 each. I purchased 11 of them and that is where most of my money went for this setup.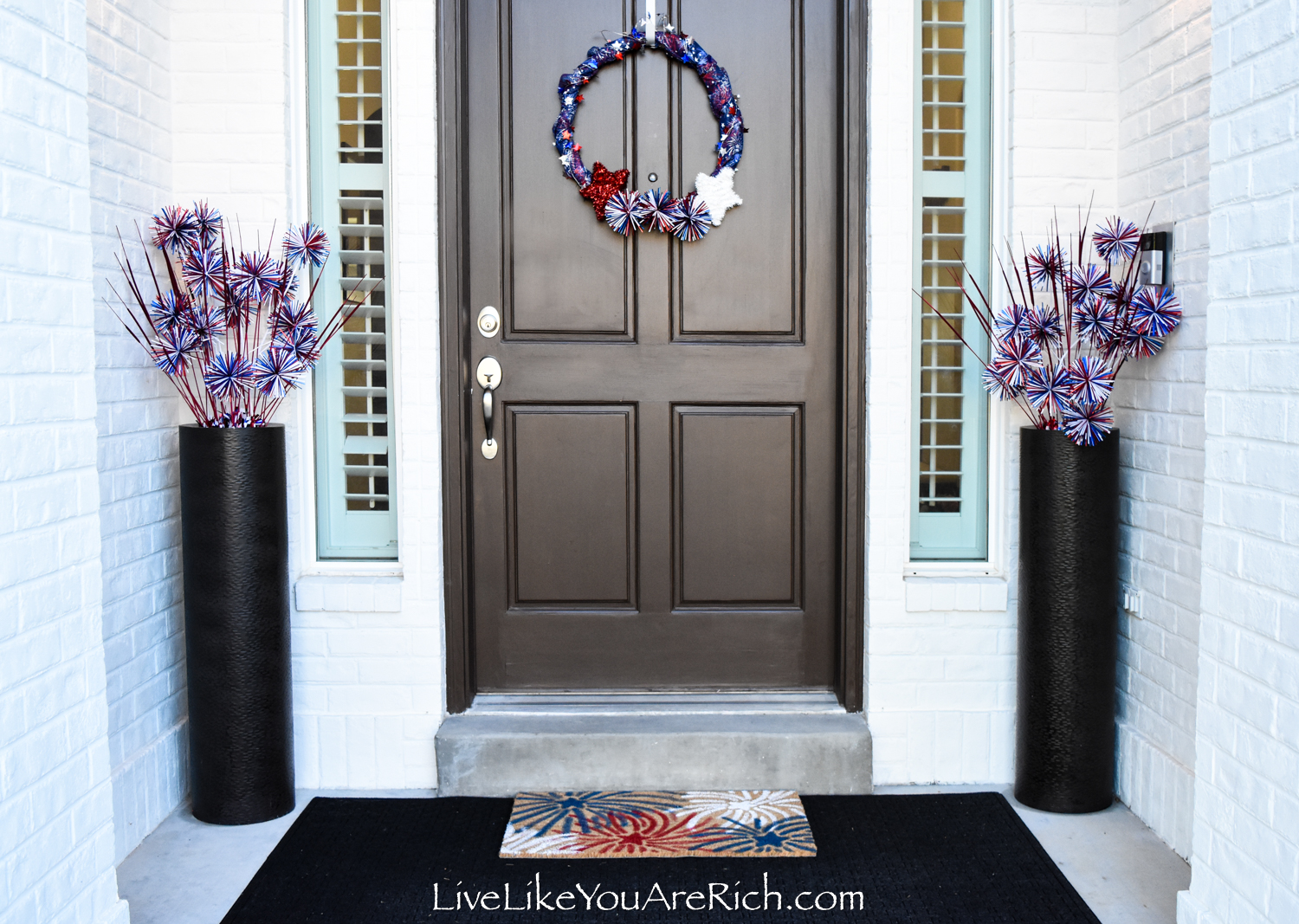 I will be able to reuse the firework sprays in the coming years as well—so they were worth the purchase for sure.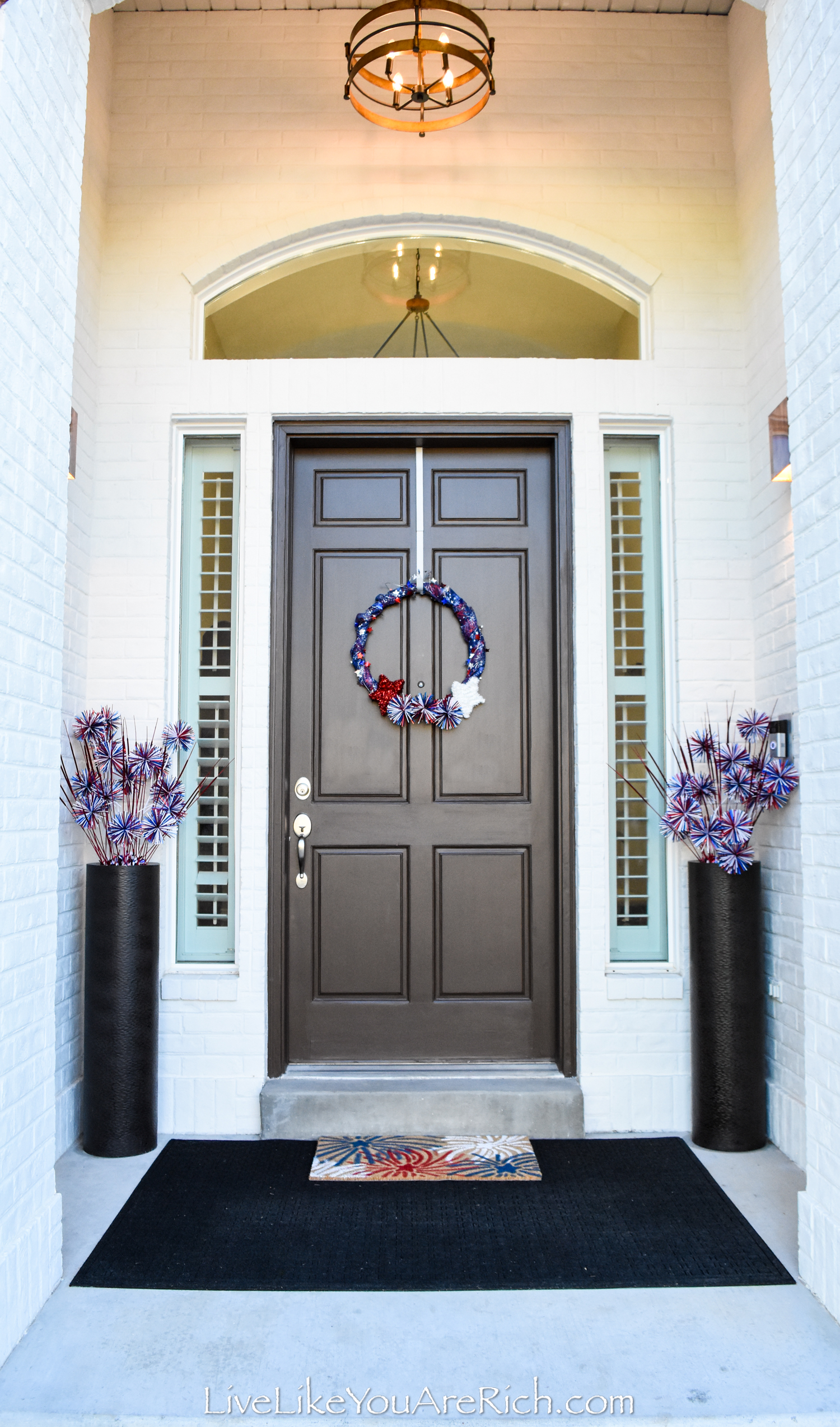 The doormat cost me under $10.00 and the wreath under $15.00, which is more than my typical budget for front door decorations.
Check back soon for these videos and blog tutorials soon.
Fourth of July Front Door Decor POSTS
Fourth of July Firework Wreath
Red, White and Blue Firework Door Mat
Fourth of July Firework Front Door Decor
I hope this Fourth of July Firework Front Door Decor gives you an idea of how you can decorate your front porch for Independence Day as well!


For other 'rich living' and D.I.Y. decor tips please subscribe, like me on Facebook, and follow me on Pinterest and Instagram.