Halloween Spider-Themed Mantel…
I saw a fun fabric spider at Target and thought it would be fun to see if it would work well on my mantel.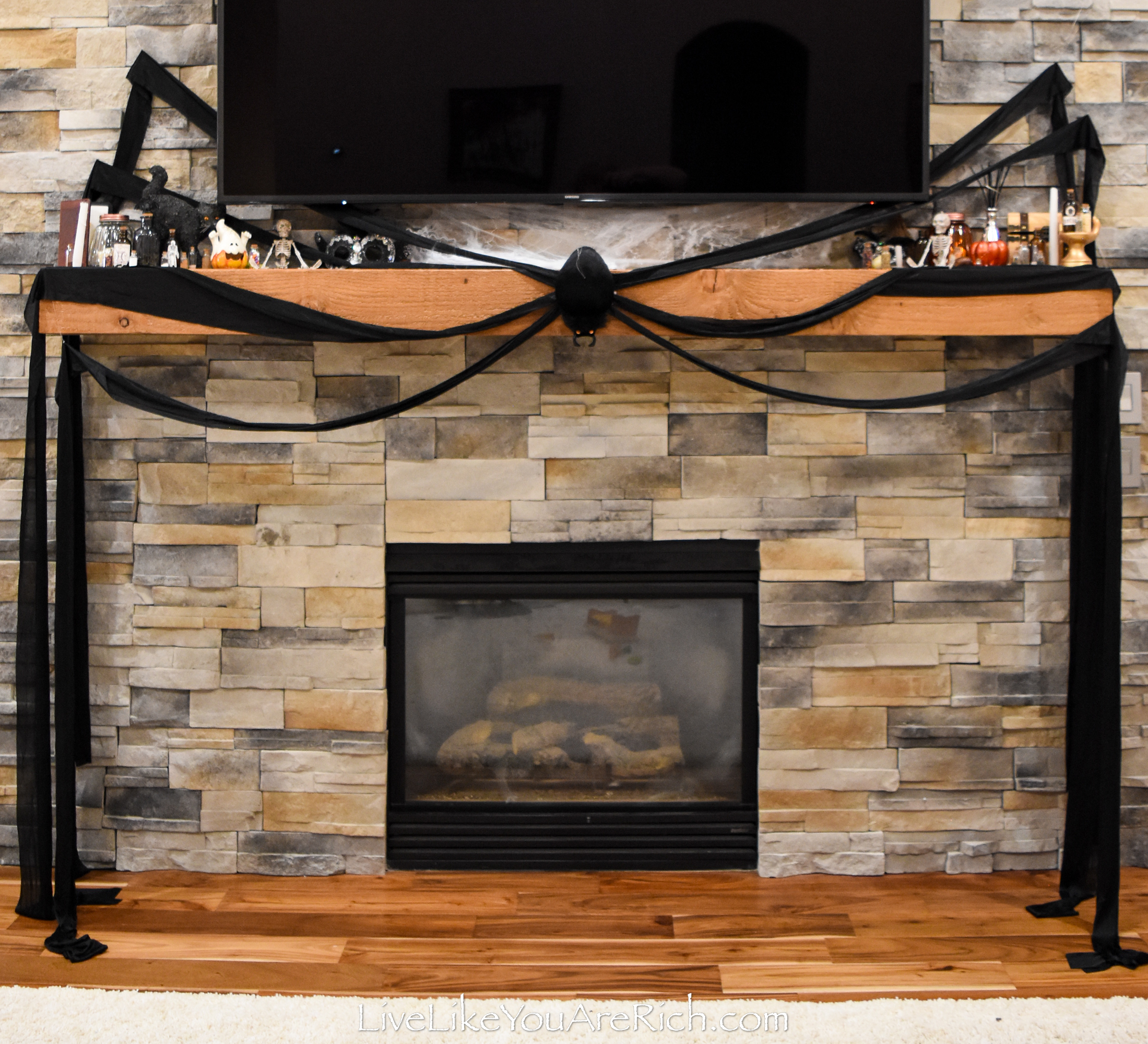 It was very easy to set up, great quality, and I loved the way the final look turned out!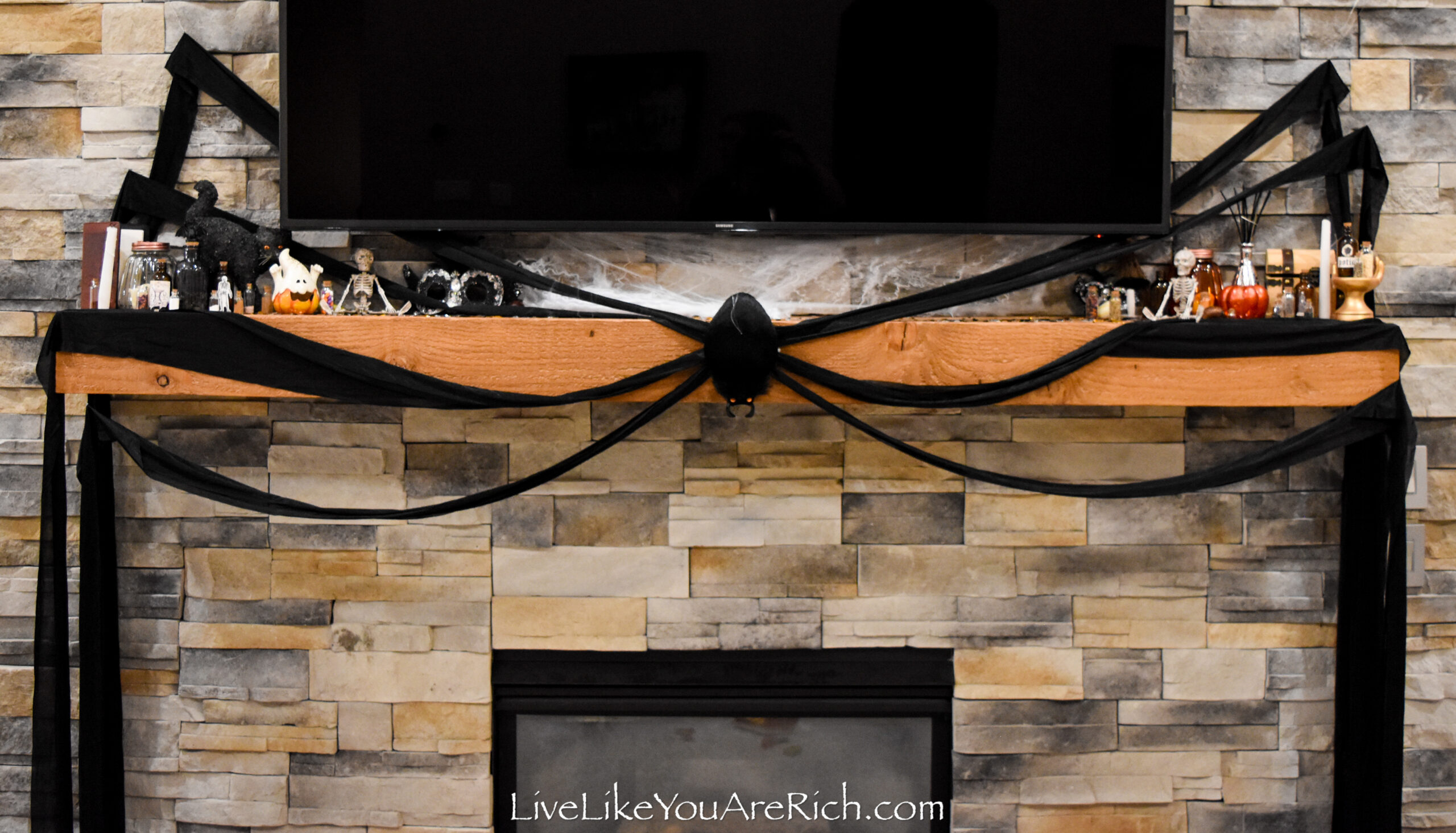 I put the other Halloween decorations up on both ends of the mantel to add interest, texture, and some color.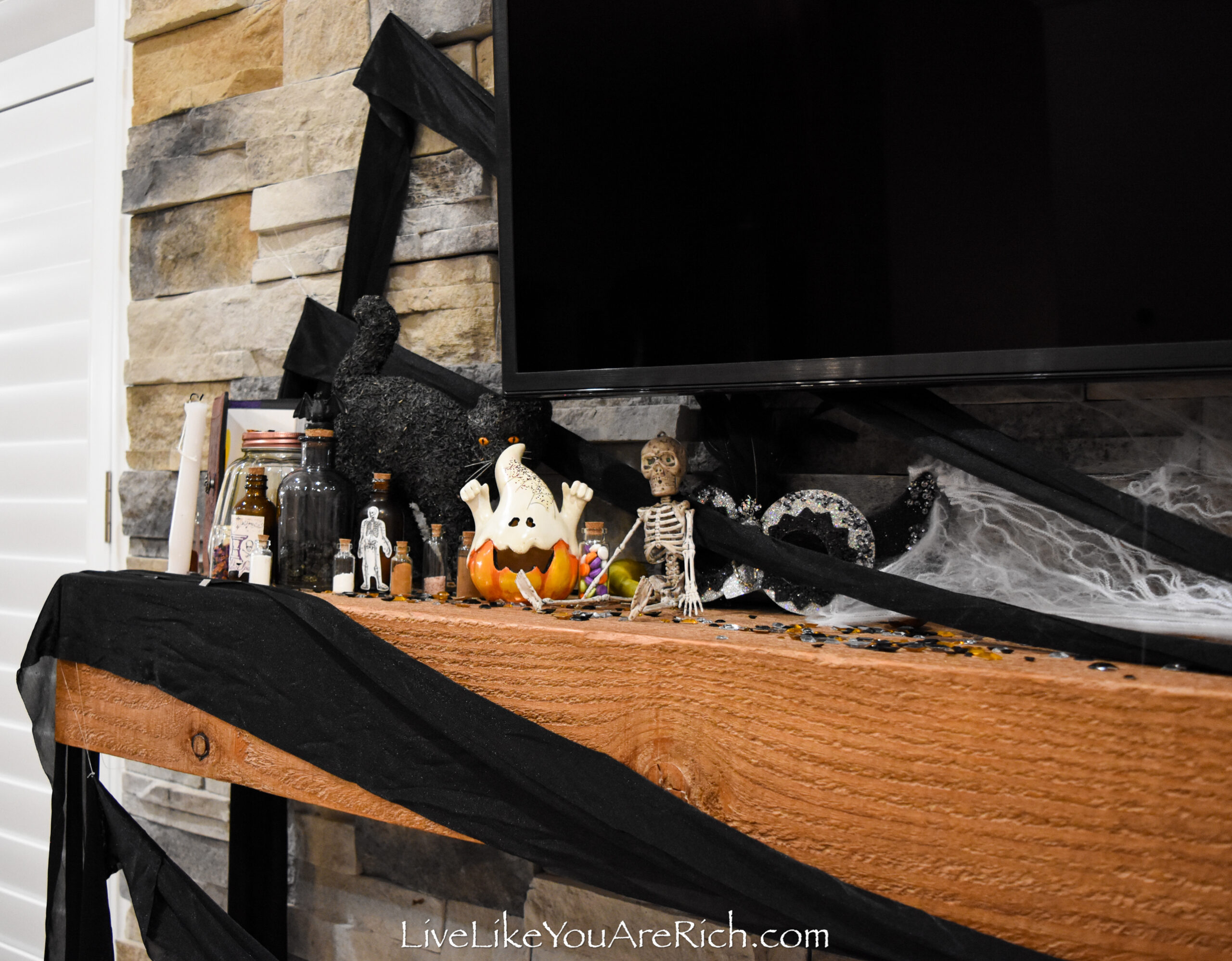 It was fun to set out items that I had on hand and make them work together.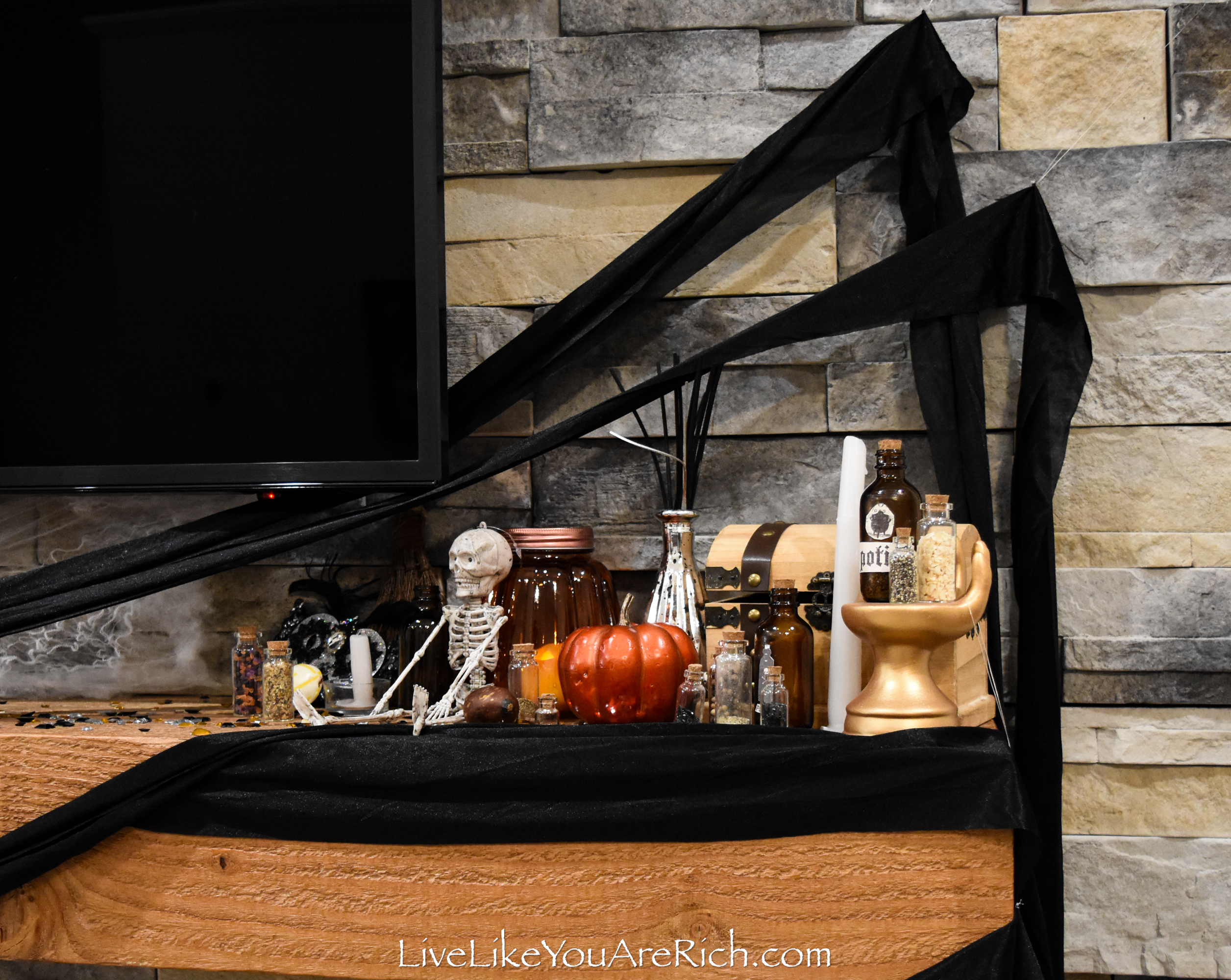 Supply List for this Halloween Spider-Themed Mantel…

Spider- Large Flowing Fabric Spider Halloween Decorative Prop – Hyde & EEK! Boutique™
black cat
bat-corked bottle found at a thrift store for $1.50 last year.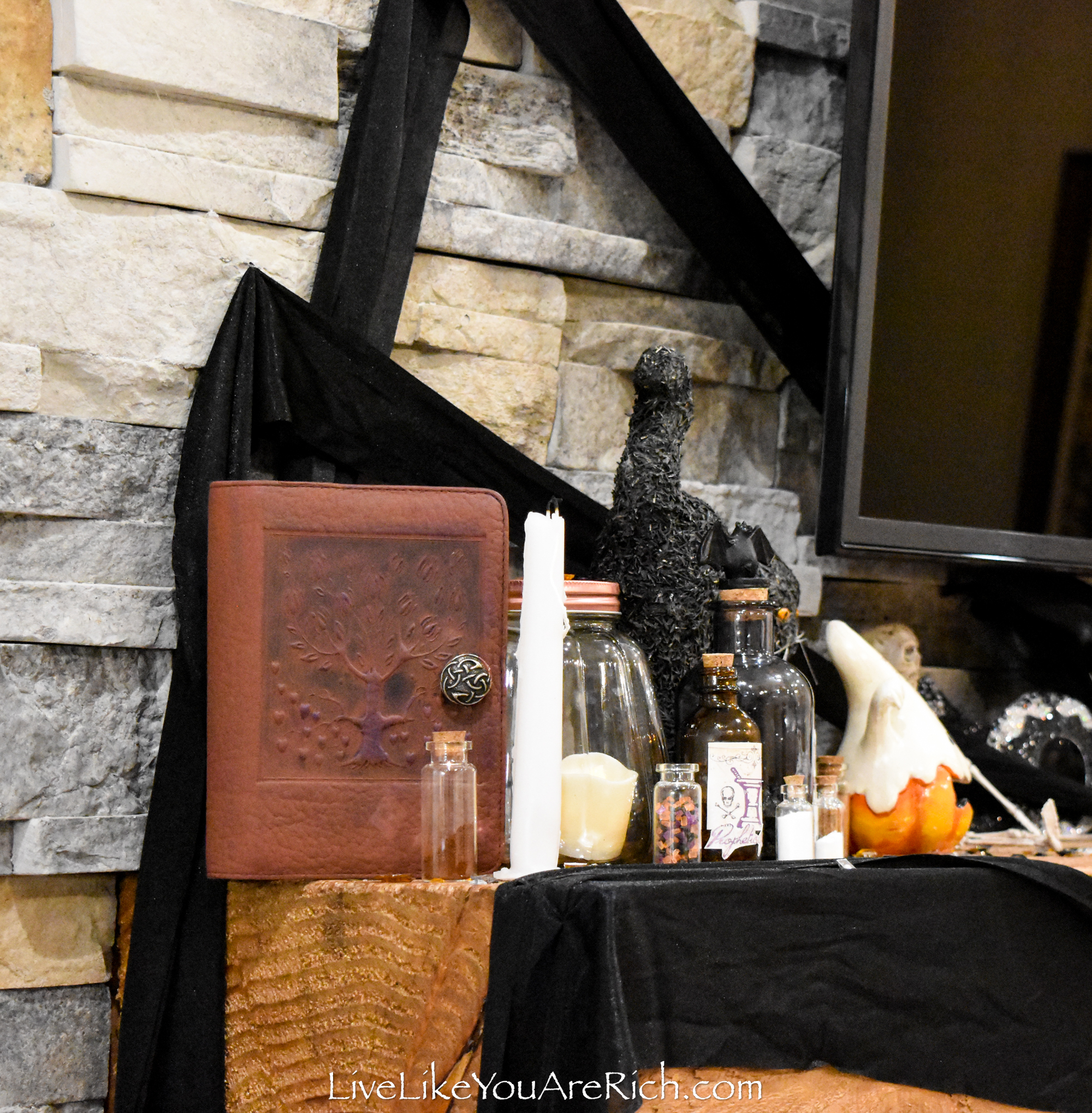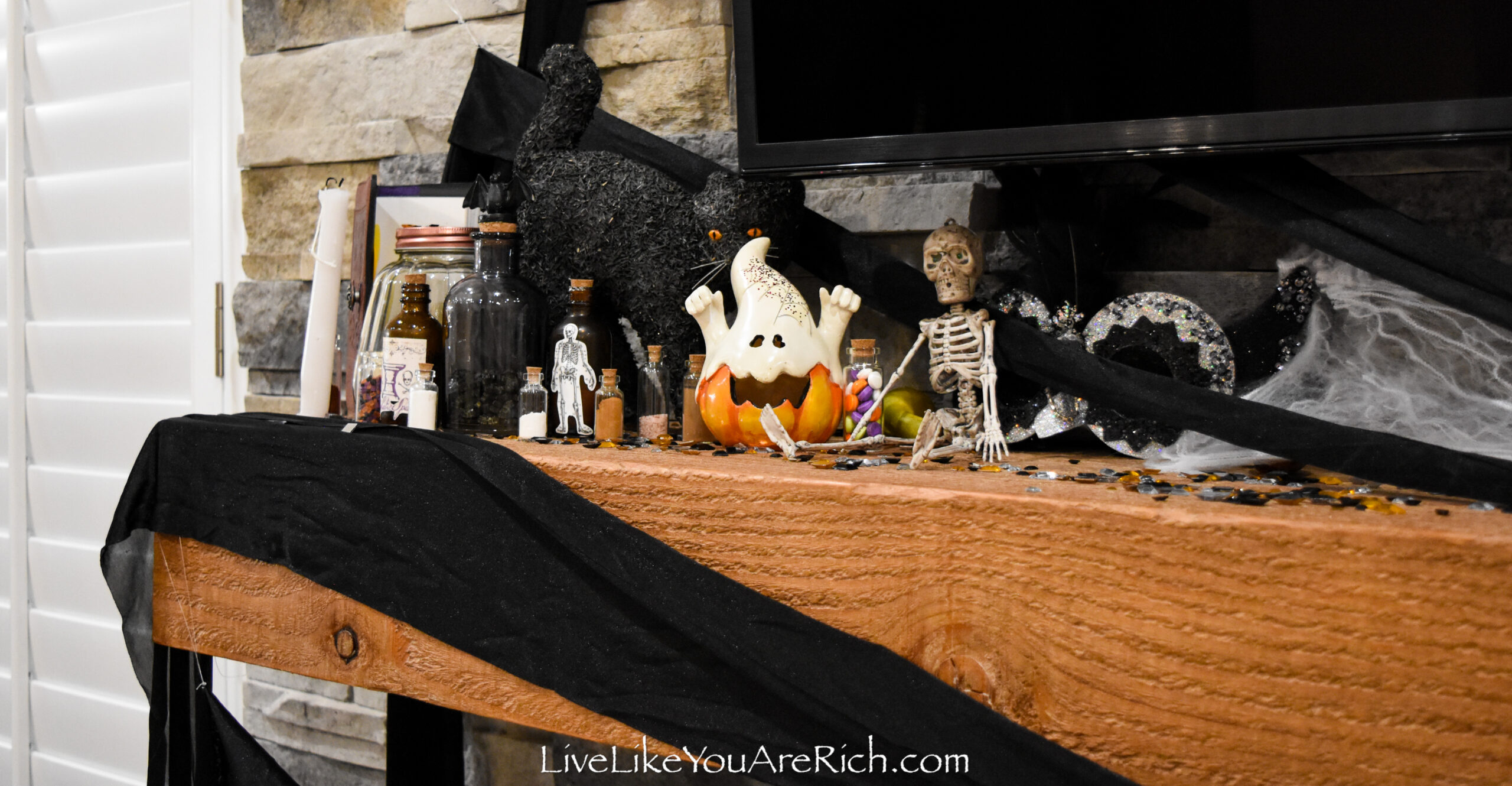 potion book (more info on this post)
skeletons 10 in. (Dollar Tree)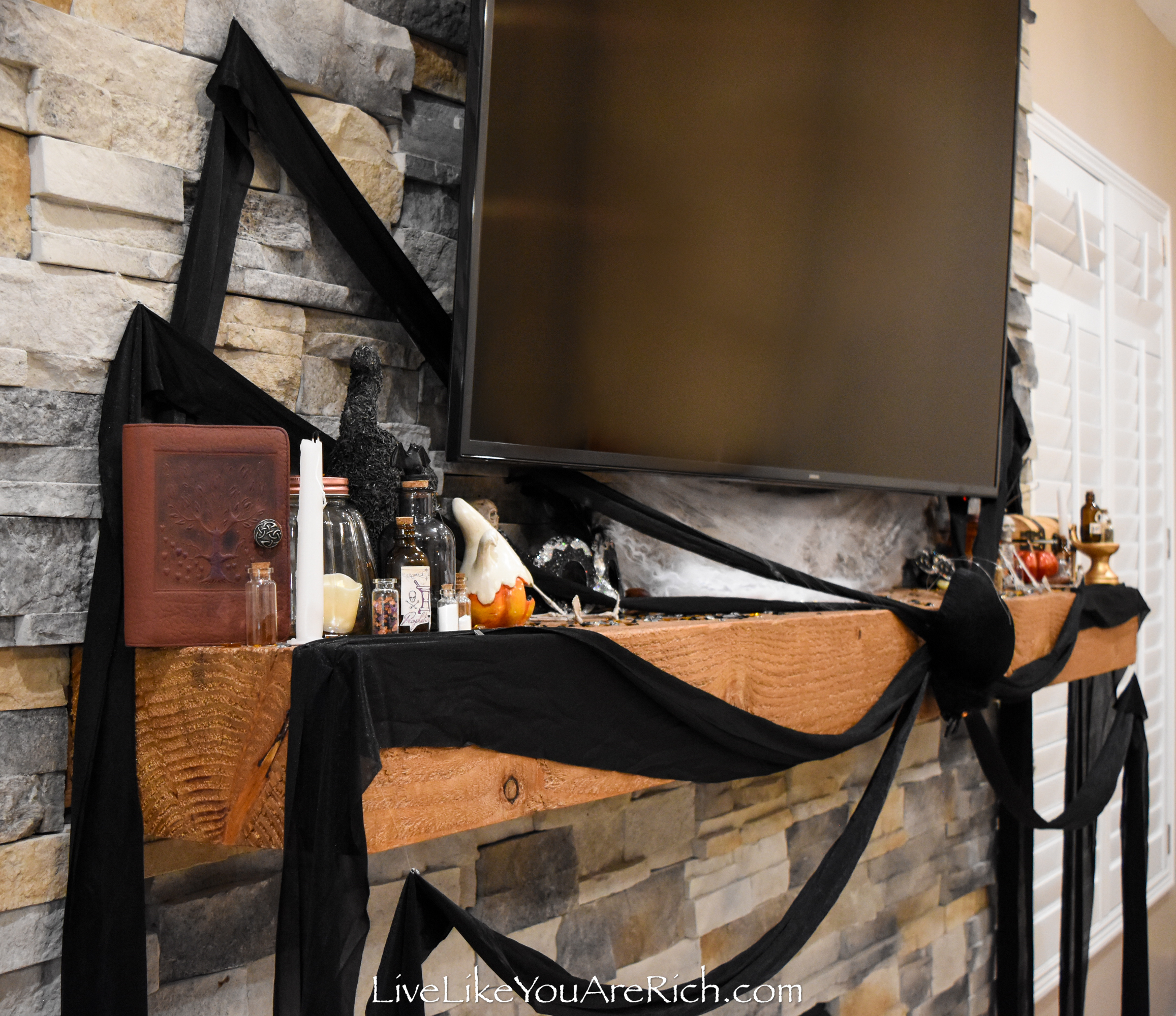 pumpkin ghost
masks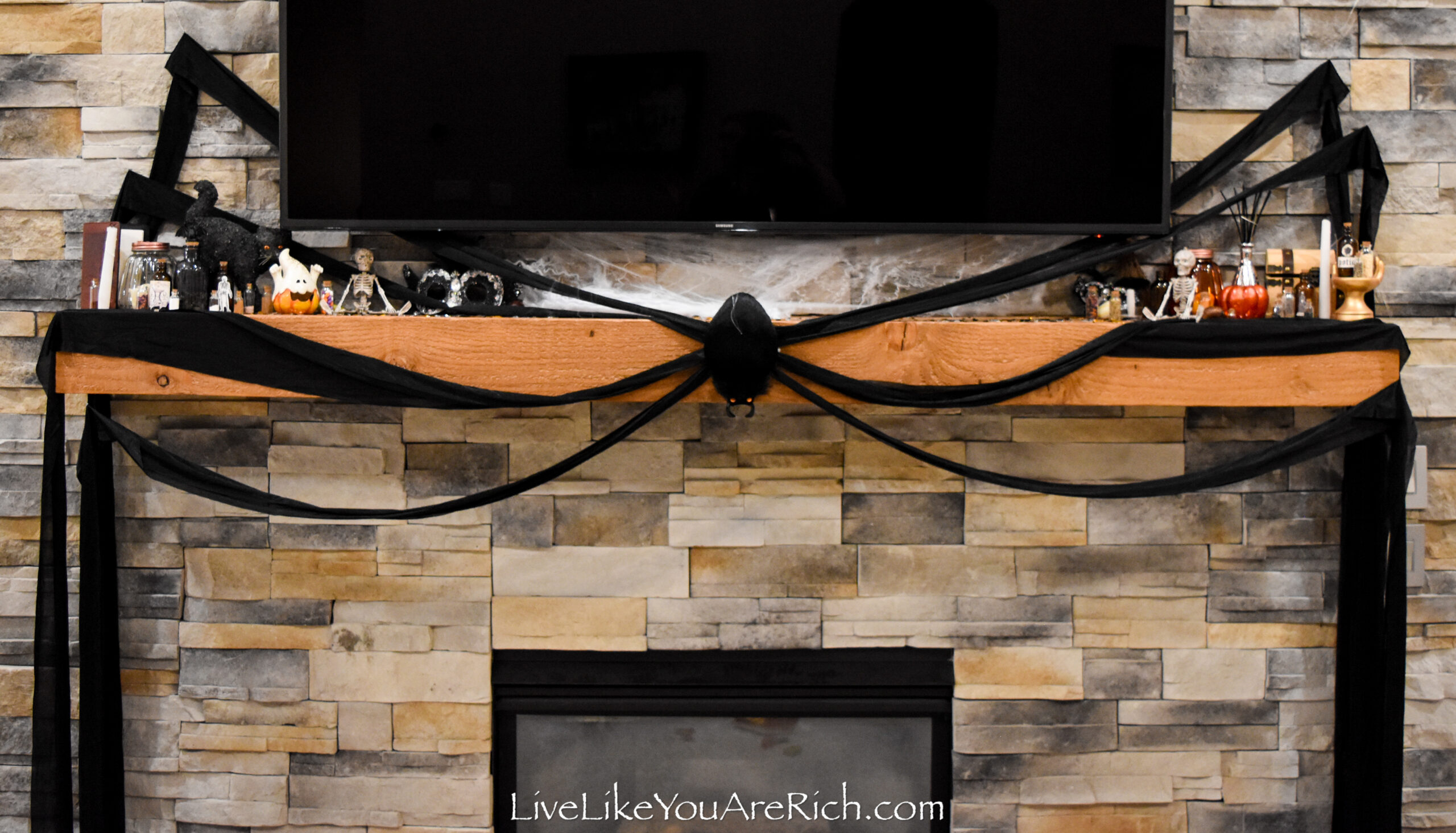 amber bottles painted with mod podge and paper potion labels painted on,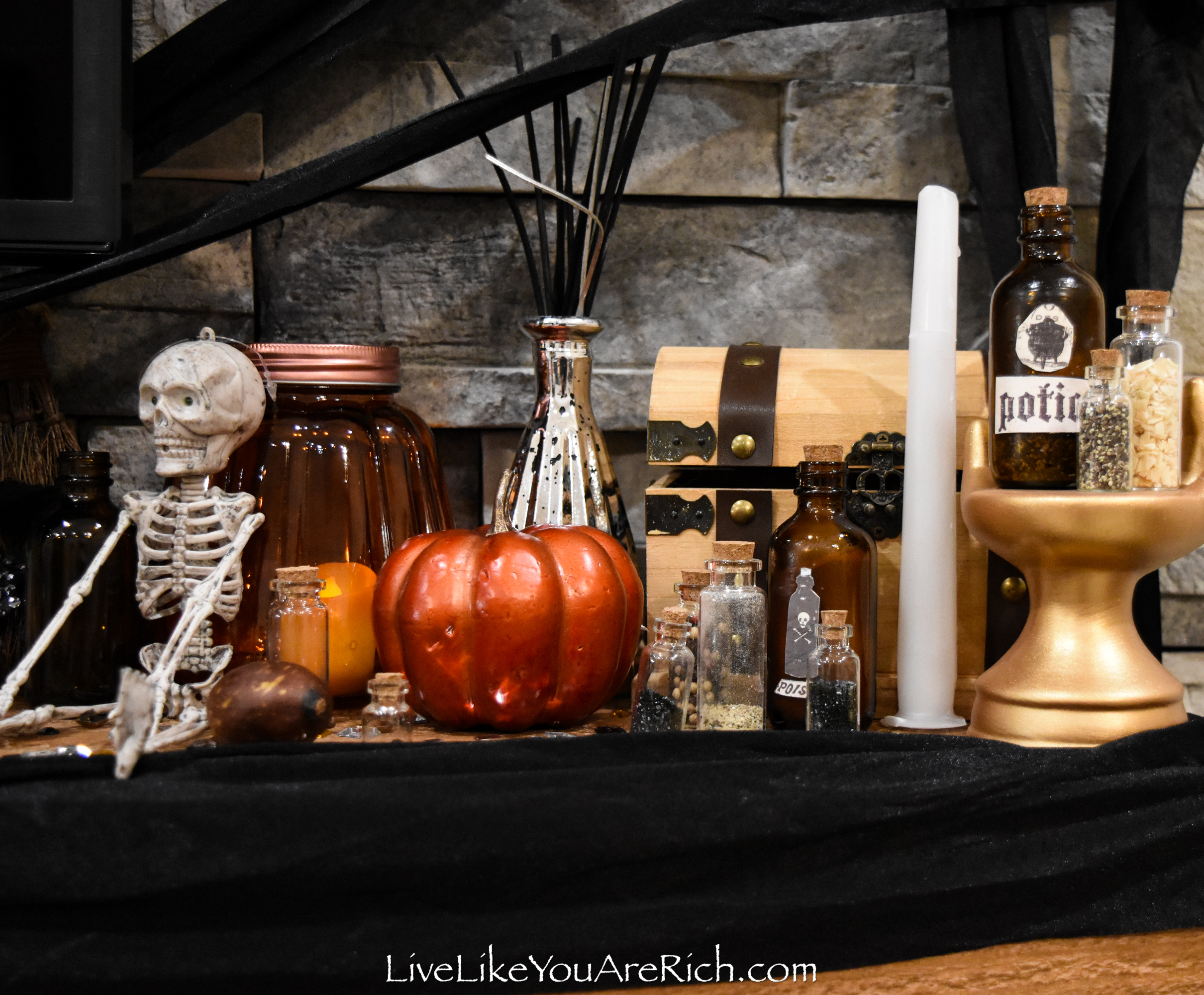 black insense in a silver bottle
black, orange, yellow, and white jewel/confetti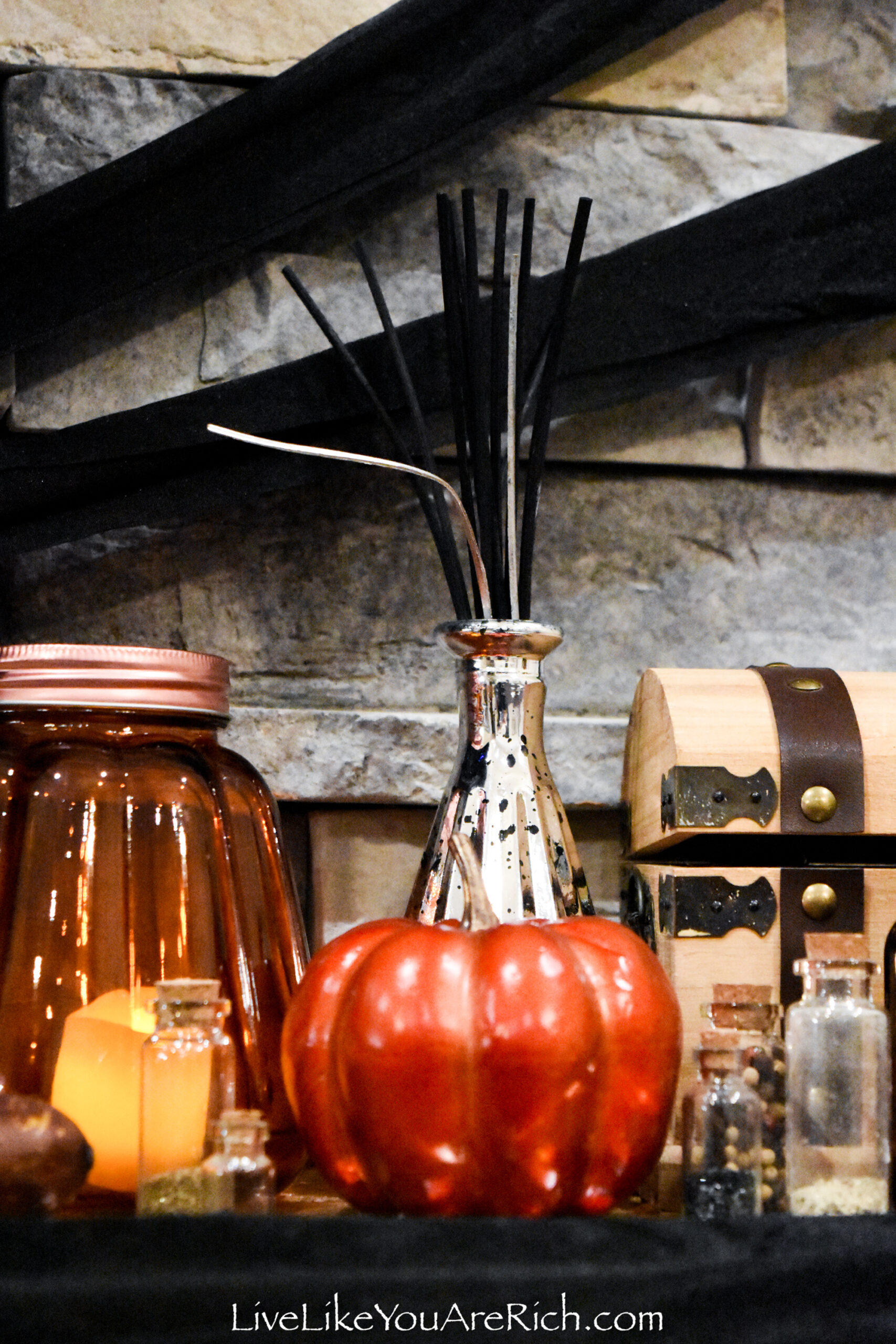 candy & sprinkles (black, eyeball candy, and sugar sprinkles in Halloween colors).
painter's tape to secure some of the spider legs and the spider body
golden hand holding bottles (Target bins at front of store)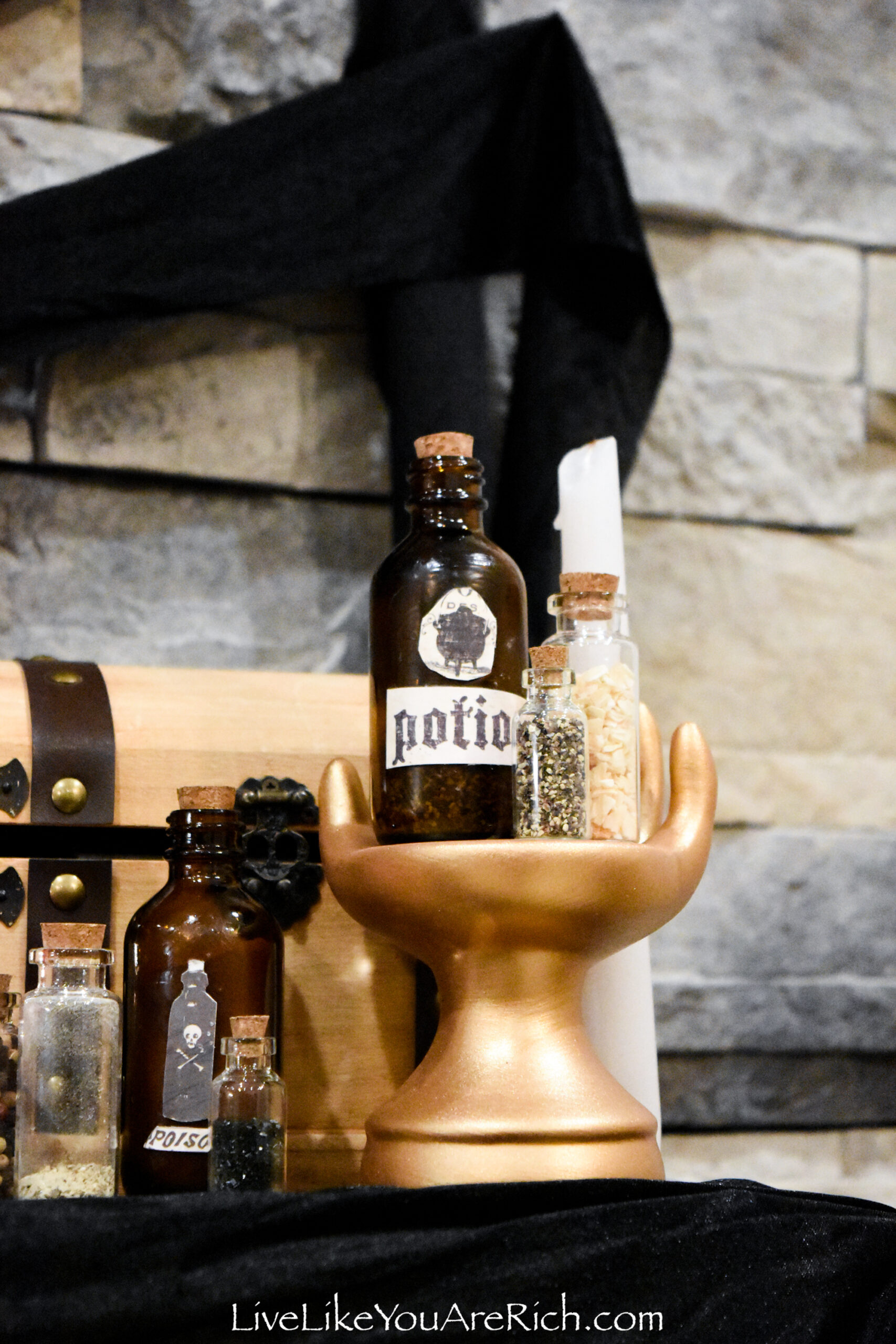 Instructions on How to Put Together This Halloween Spider-Themed Mantel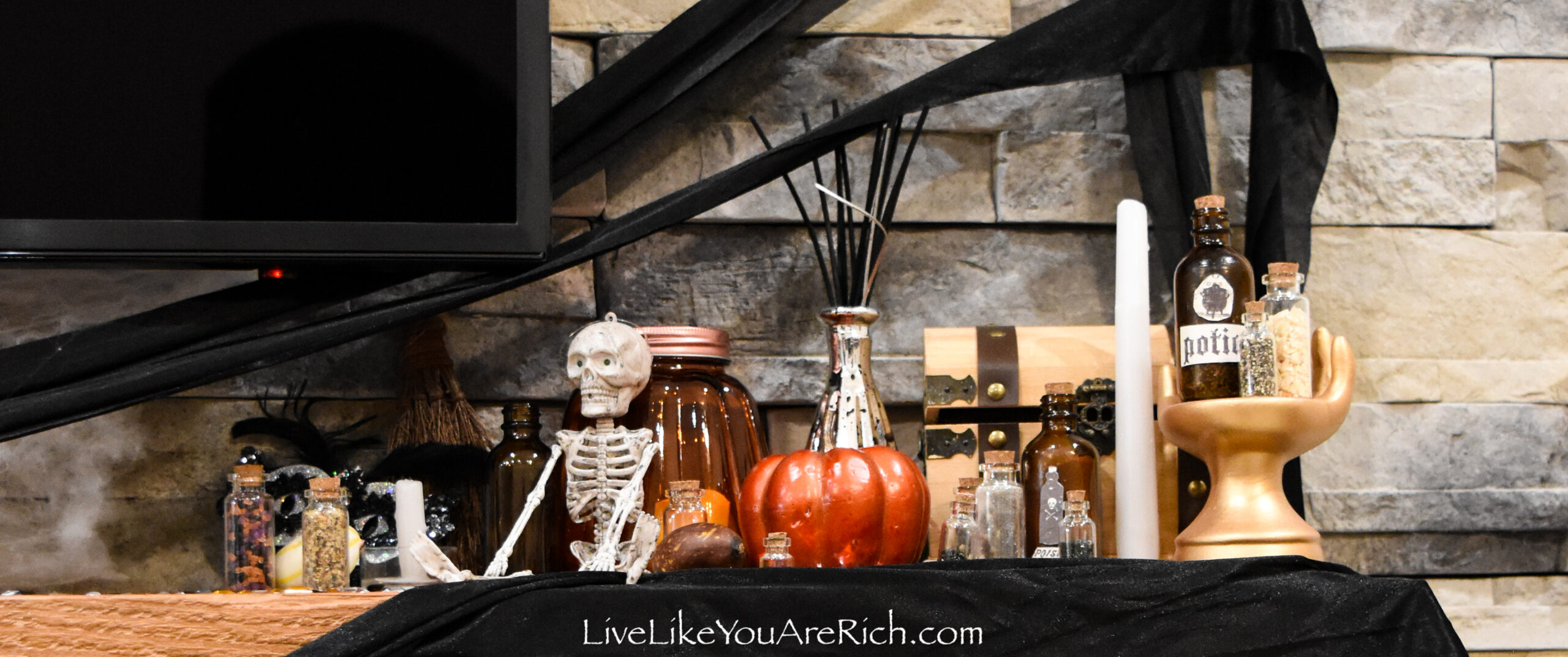 It was very simple to set up this spider-themed Halloween mantel.
1- I placed the spider centered on the mantel.
2- I spread out the 8 legs so that you can see each individual one. You may need to use tape or hooks. I used the dry stack brick to hold the back four legs up on the wall (the spider has clear loops to hold each leg up). I set the third set of legs on the mantel, and then I used tape to hold the bottom legs up onto the mantel by its clear plastic hanger and I covered the tape by using the third set of legs to go on top.
3- I taped the body of the spider on the front of the mantel. The tape, as well as the anchored legs, hold it securely in place.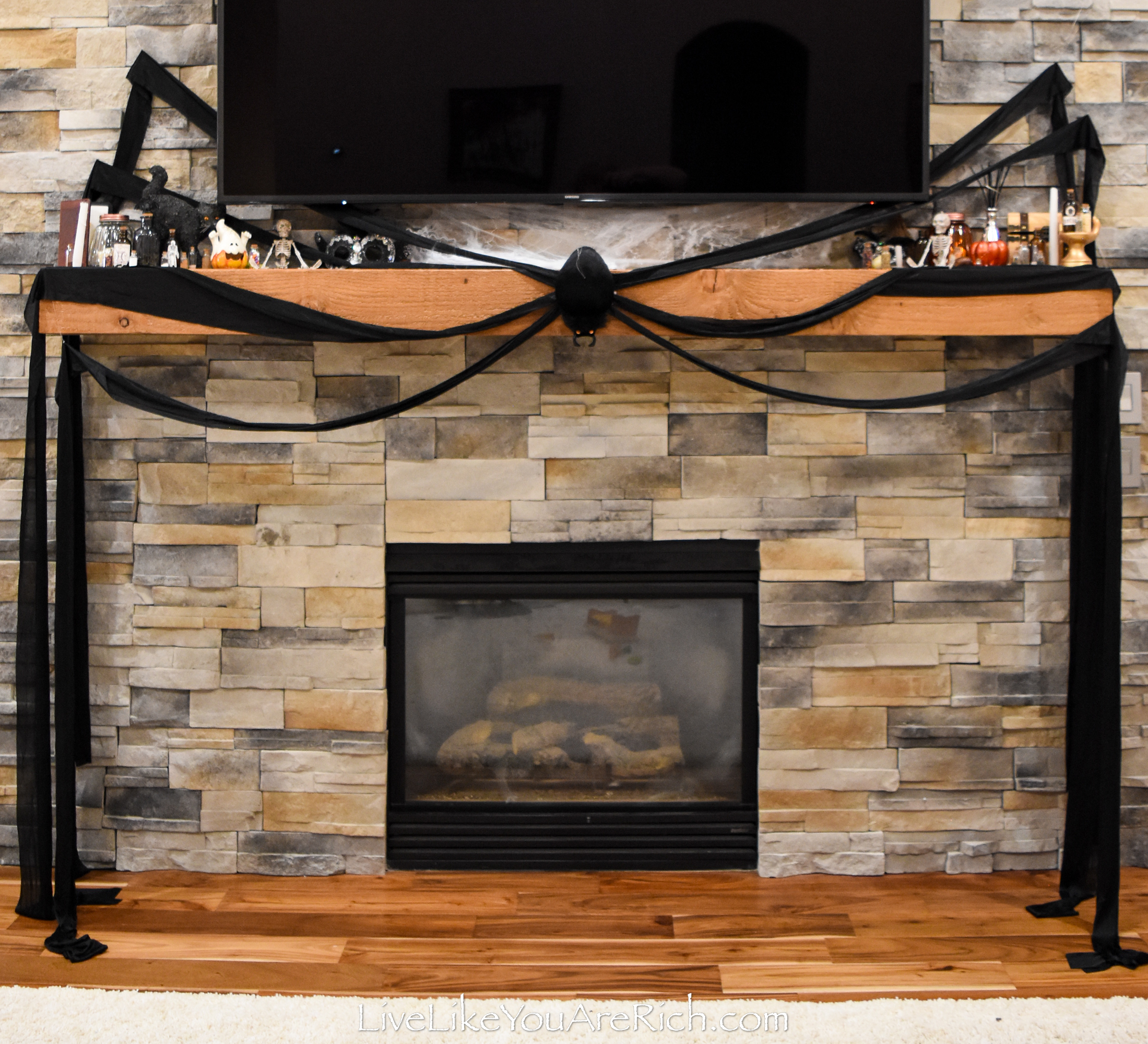 4- I put a spider web directly behind the spider up onto the dry stack/wall above the mantel.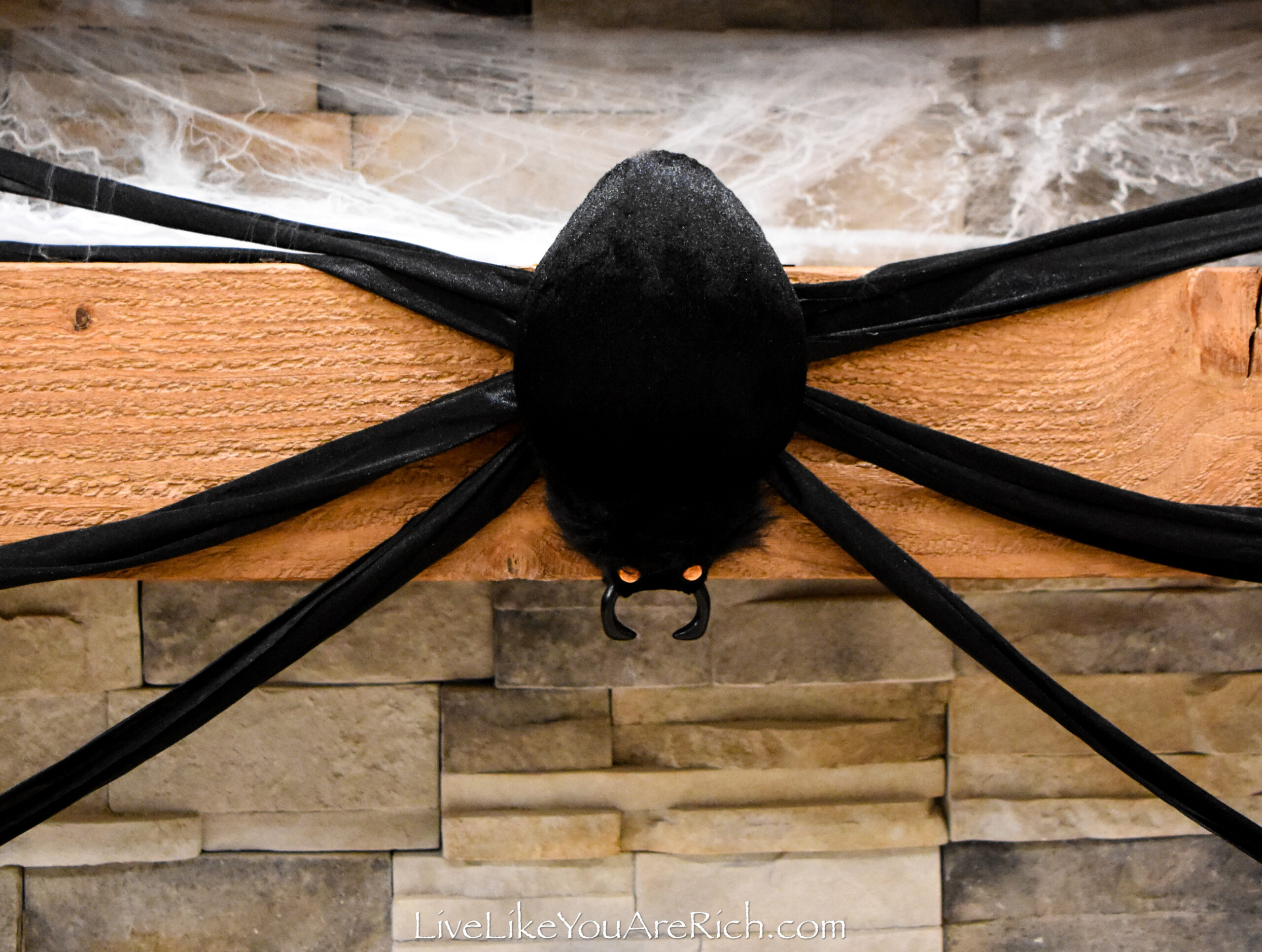 5- I placed Halloween-ish-looking items on both sides of the mantel to add texture, interest, color, and balance.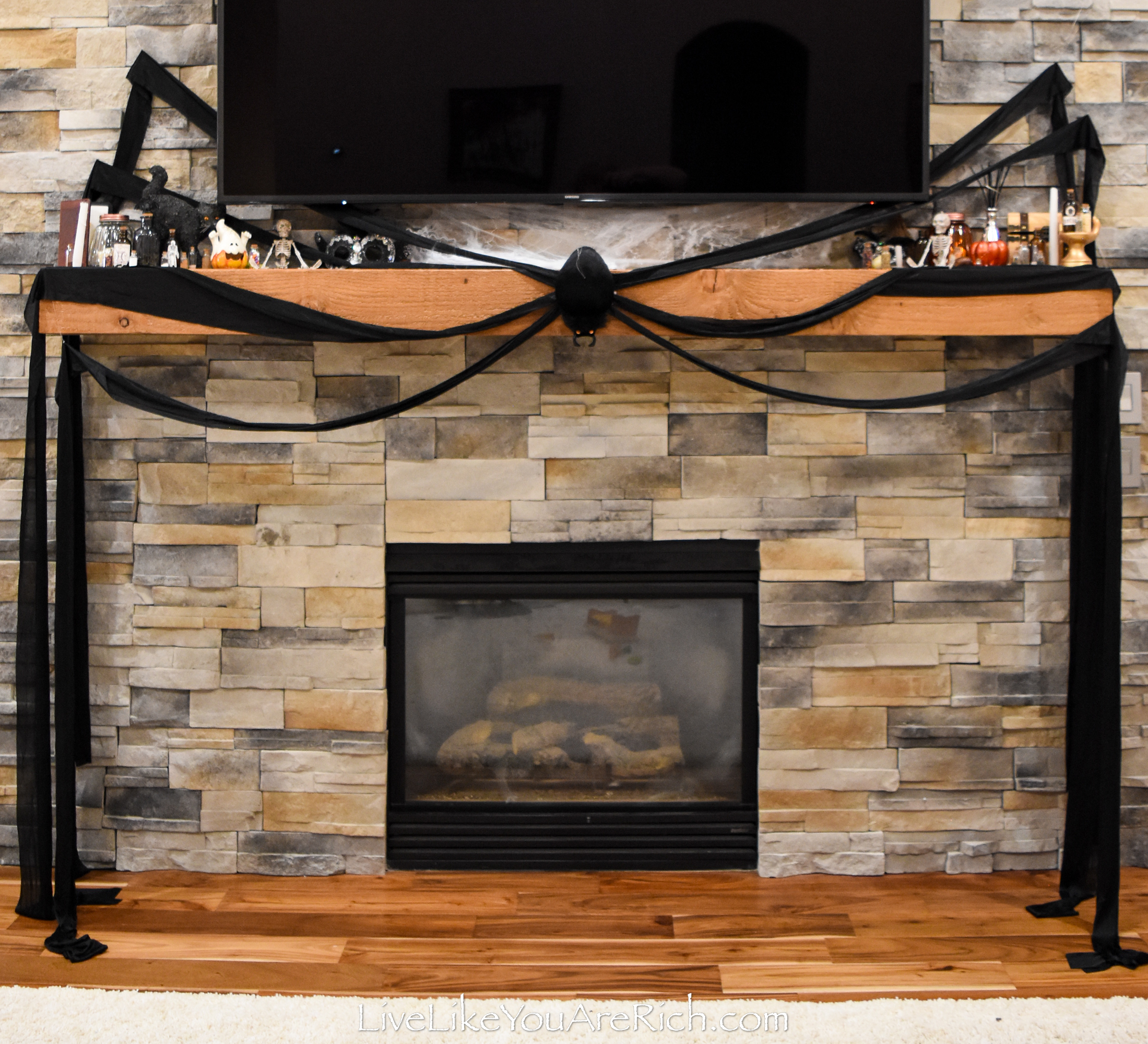 Total Cost for this Halloween Spider-Themed Mantel
I had almost everything on hand. The four things I purchased were: the spider, the two skeletons, and the cobweb.
The Spider came from Target for $15.00. I got it for free as I had a bonus Target circle earning from the week before when I bought groceries for an amount over $115.00 and so received a $15.00 bonus. I could spend it on whatever was there at Target, so, I bought the spider with it. Total= $0.00.
Since I try to pick up Halloween decor after Halloween each year for the next or I shop at thrift stores for Halloween decor, I really wouldn't have even looked had I not had my $15.00 bonus. I'm glad I did because I LOVE this spider!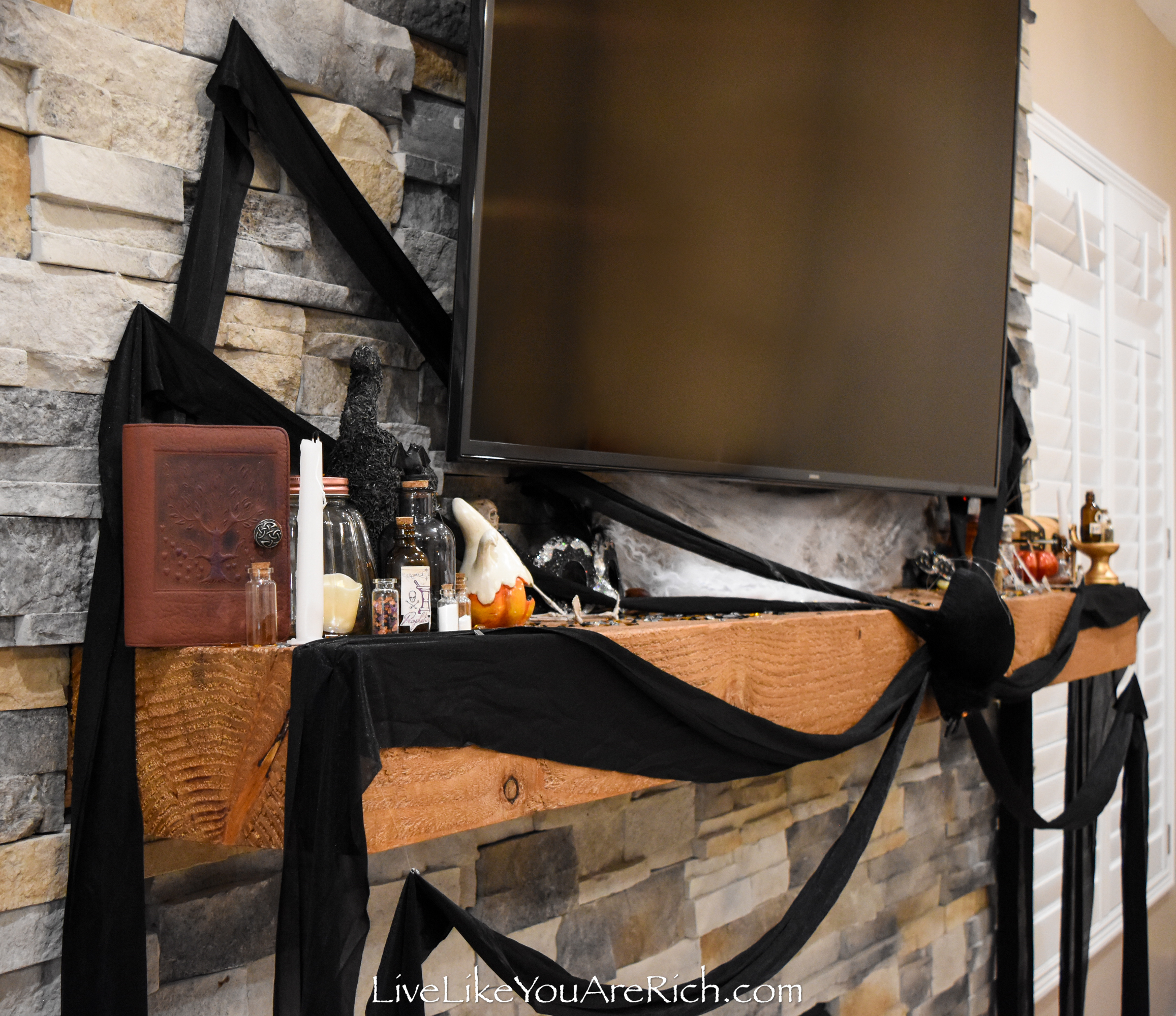 The two skeletons and the cobweb came from Dollar Tree at $1.25 each= $3.75.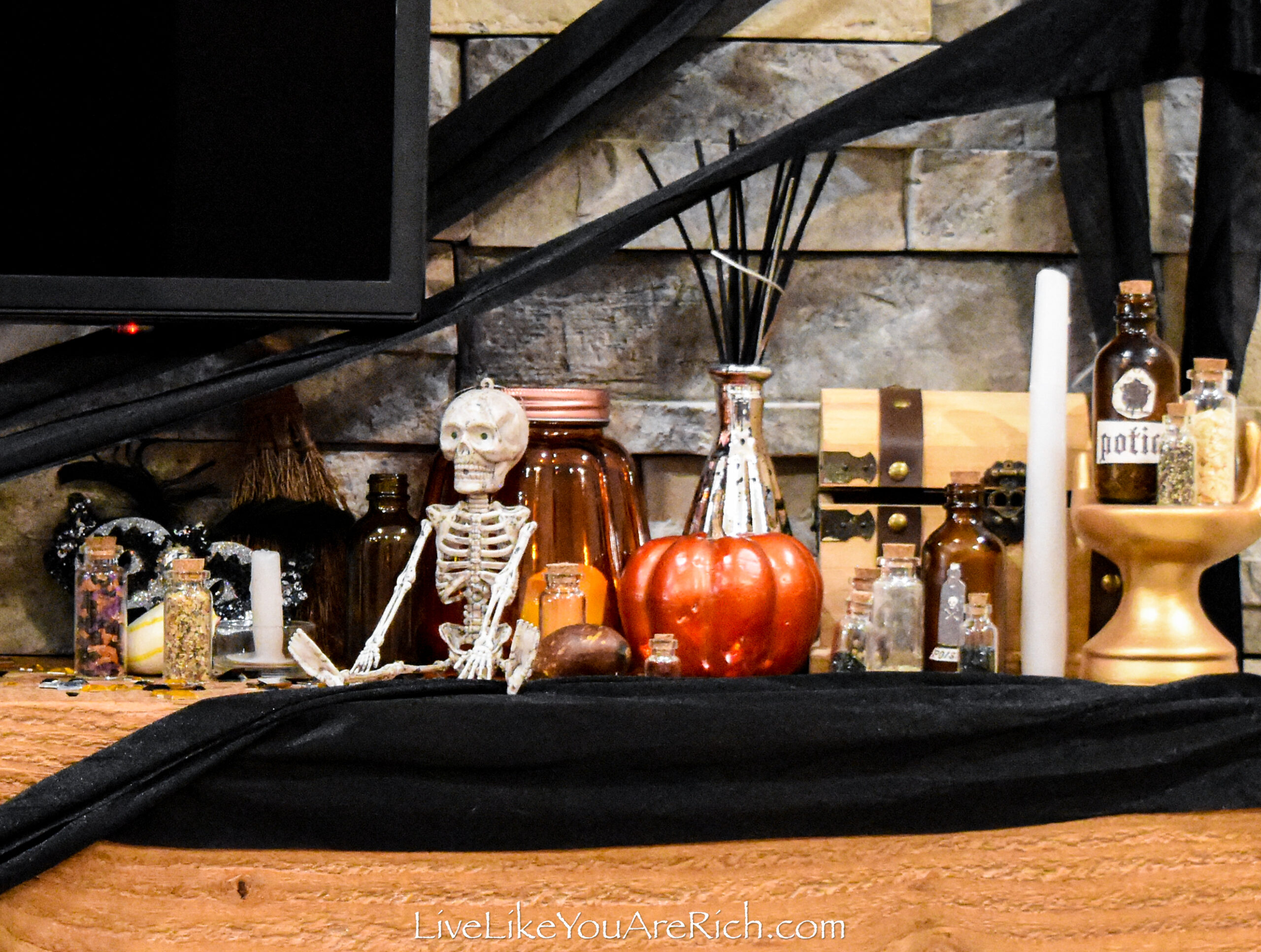 Total, out-of-pocket, this mantel cost me $3.75 to set up.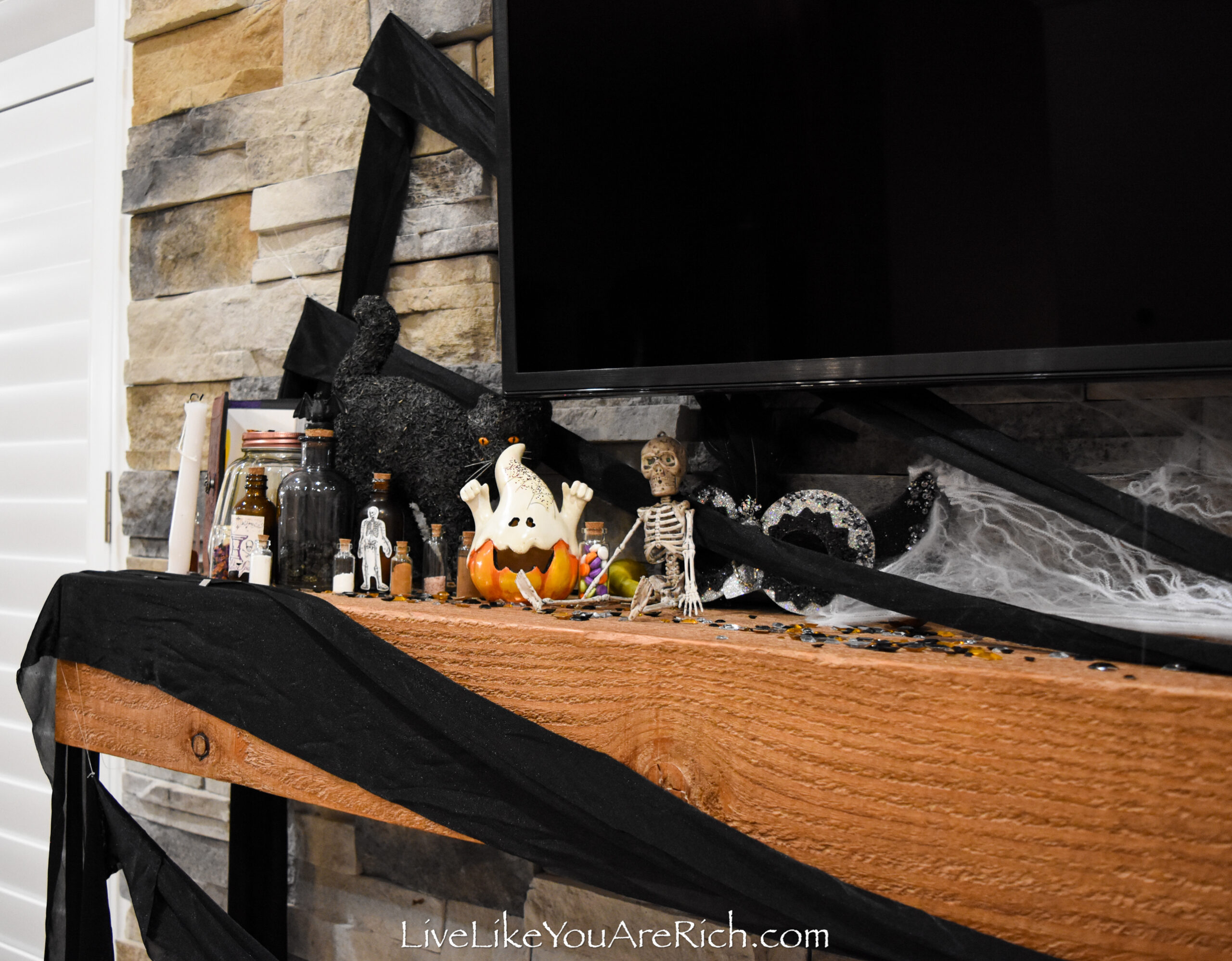 Not only was this an easy-to-setup Halloween mantel; but it was also very inexpensive as well. Even without the bonus coupon, it would have cost less than $20.00, which makes me happy.
Have a Happy Halloween!

For other 'rich living tips' please subscribe, like me on Facebook, and follow me on Pinterest and Instagram.