Hansel and Gretel costumes from Grimm's Fairytales are easy to make and were fun for my kids to wear and act out. The Fairytale is of German origin and was recorded by the Grimm Brothers.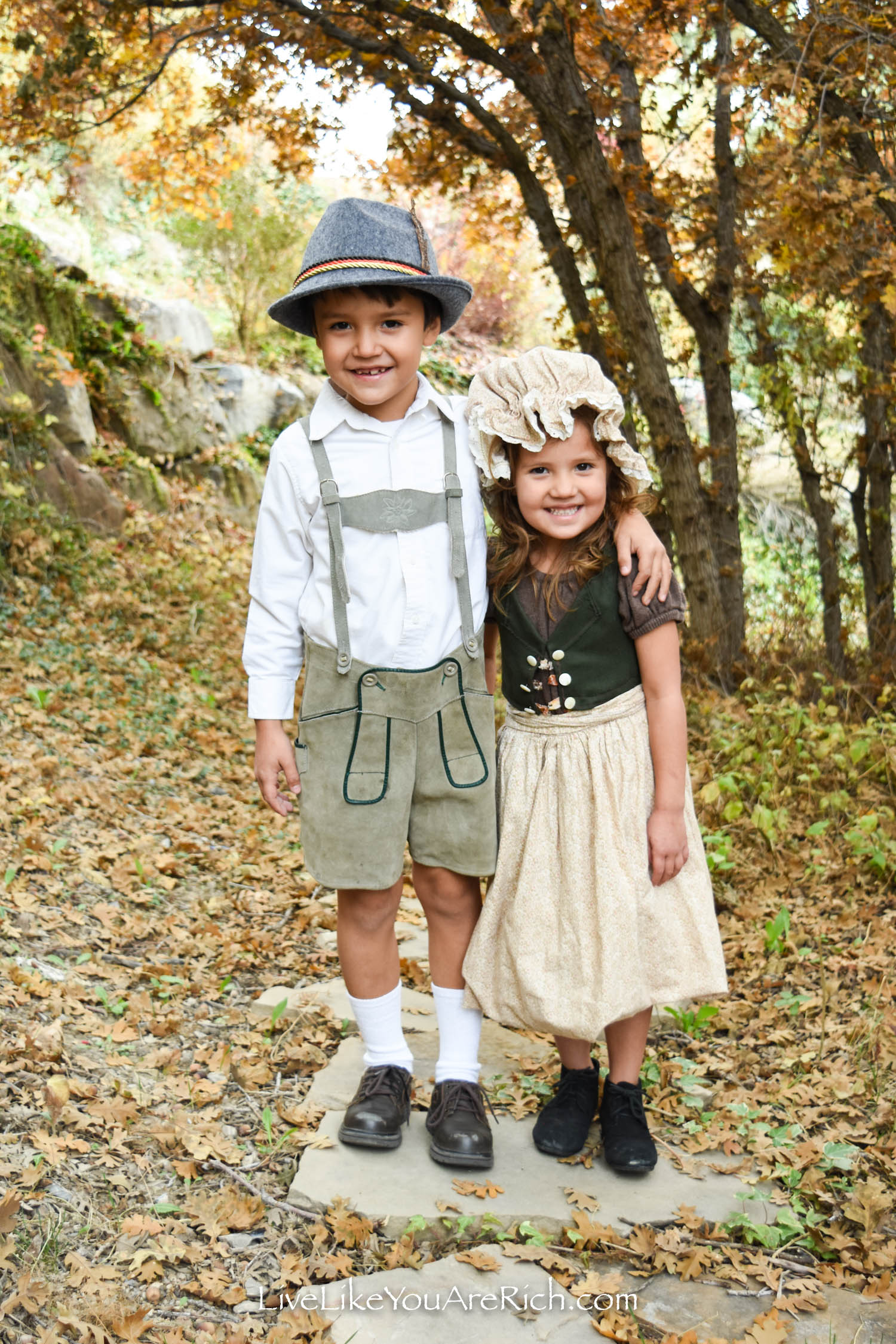 Before Halloween, I read it to my kids out of our Grimm's Complete Fairy Tales book. I edited it a little so it was geared more towards their ages.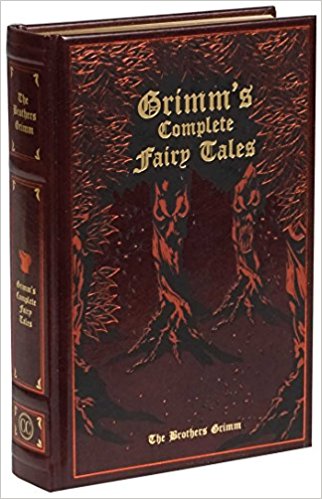 Some may not have heard the story of Hansel and Gretel. If not, I will give you the cliff notes version of the story.
I then link to the costume lists below.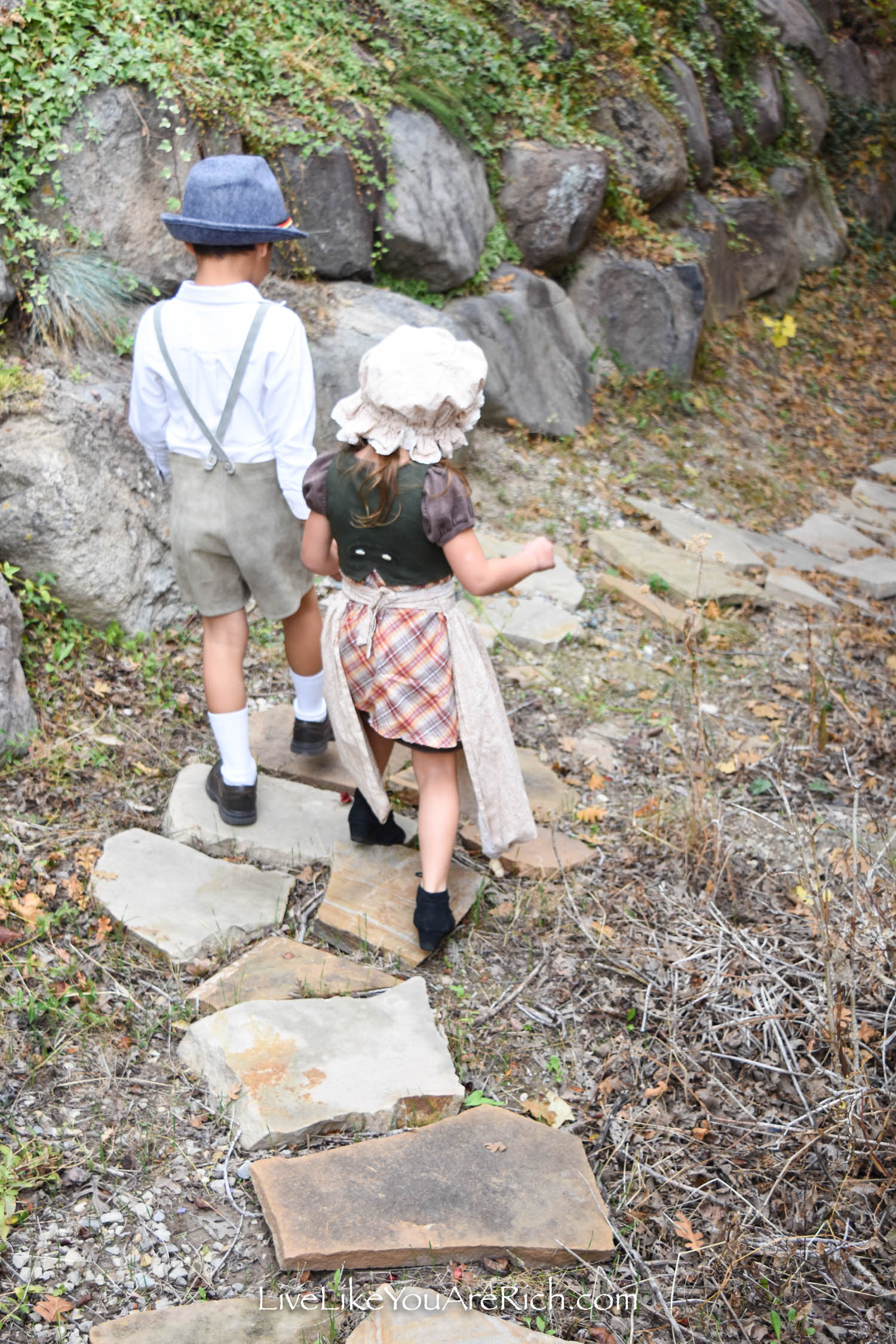 Hansel and Gretel a German brother and sister, get lost in the woods (after their step mother kicks them out so she and her husband do not have to feed them).
The first time, Hansel left a trail of pebbles to find their way home.
The second time their step mother forced them out, he could only bring bread crumbs. The crumbs were devoured by birds, so they were completely lost.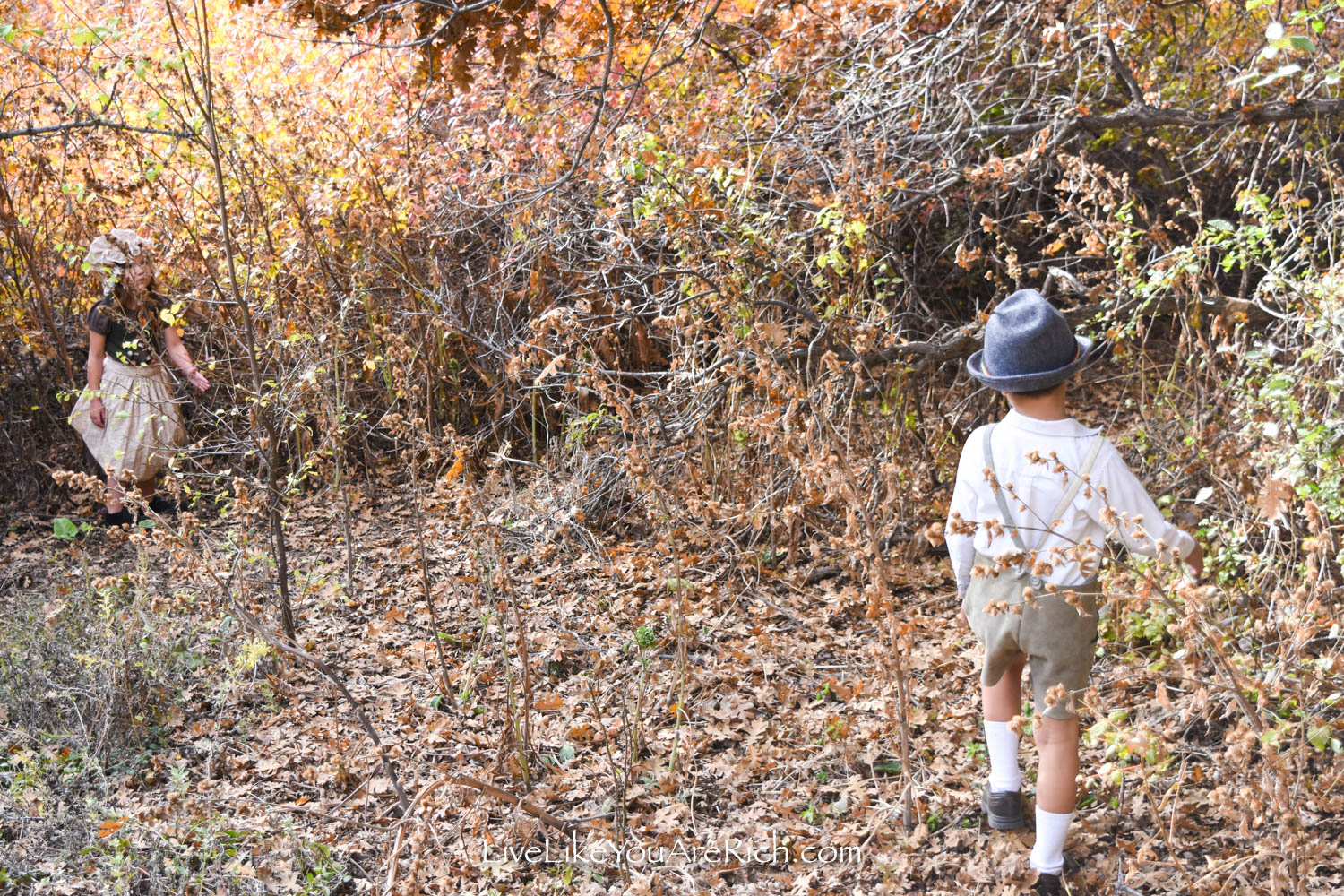 They wandered upon a house made of confectionary foods and began to devour it.
A cannibalistic witch caught the kids. She imprisoned Hansel and forced Gretel to become her servant.
Eventually, Gretel pushed the witch into the fire she was stoking to cook and eat the kids in, killing the witch.
The kids escaped and returned home with the witches fortune.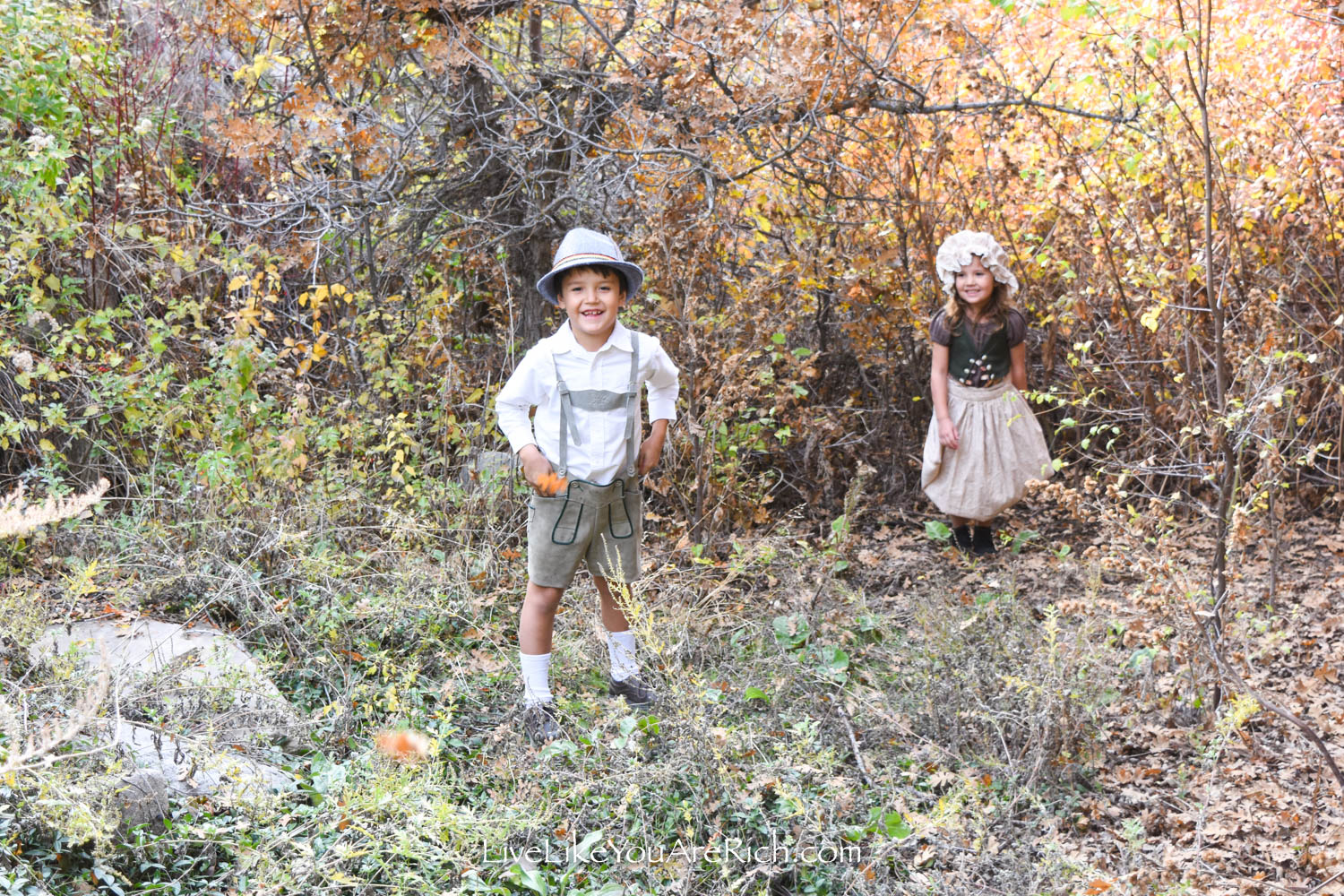 When they arrived home, they found their father lamenting their loss and that their step mother had died of natural causes.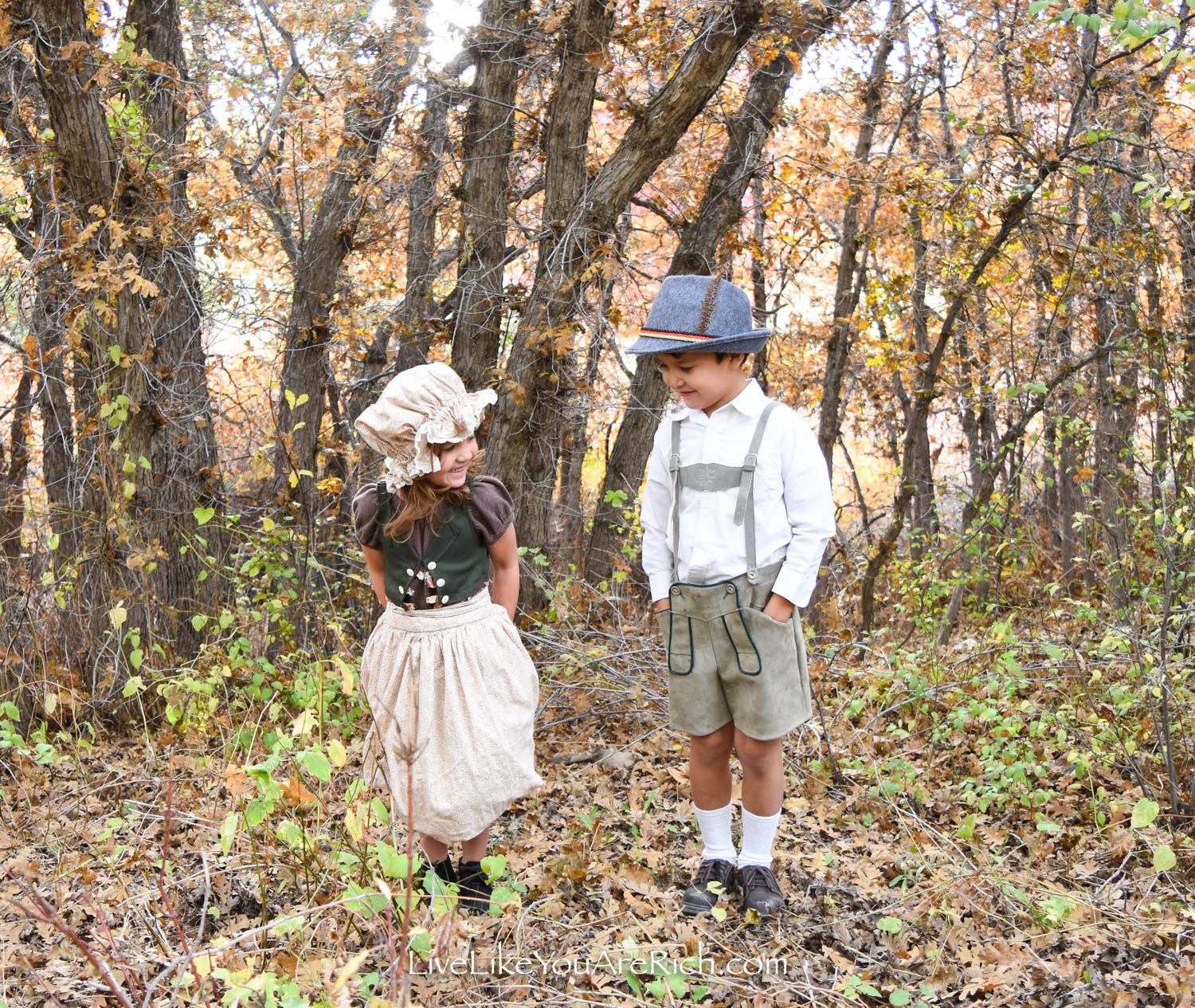 They live out their days in comfort and happiness.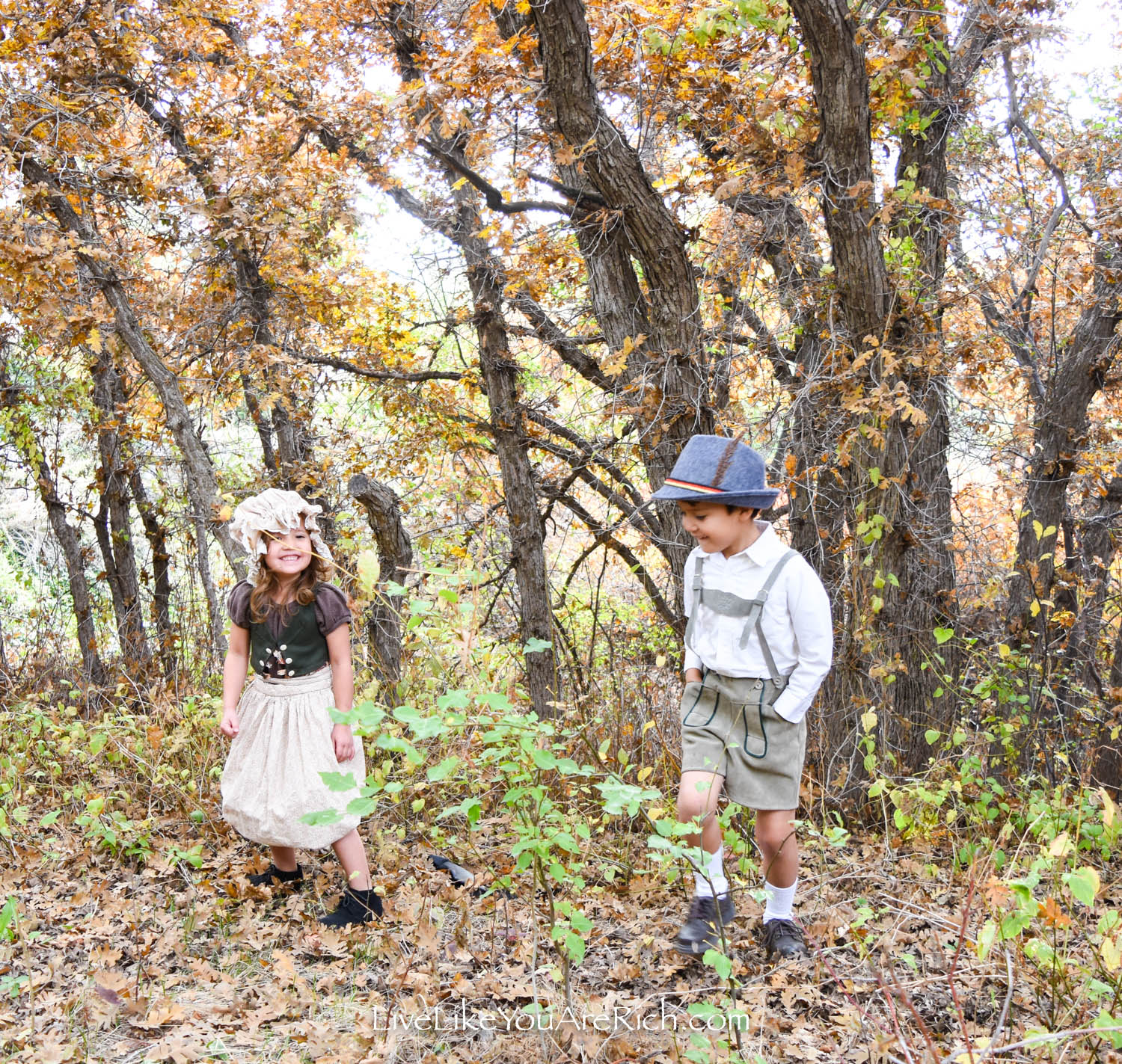 I have a love for the German culture and I was excited to make Hansel and Gretel costumes.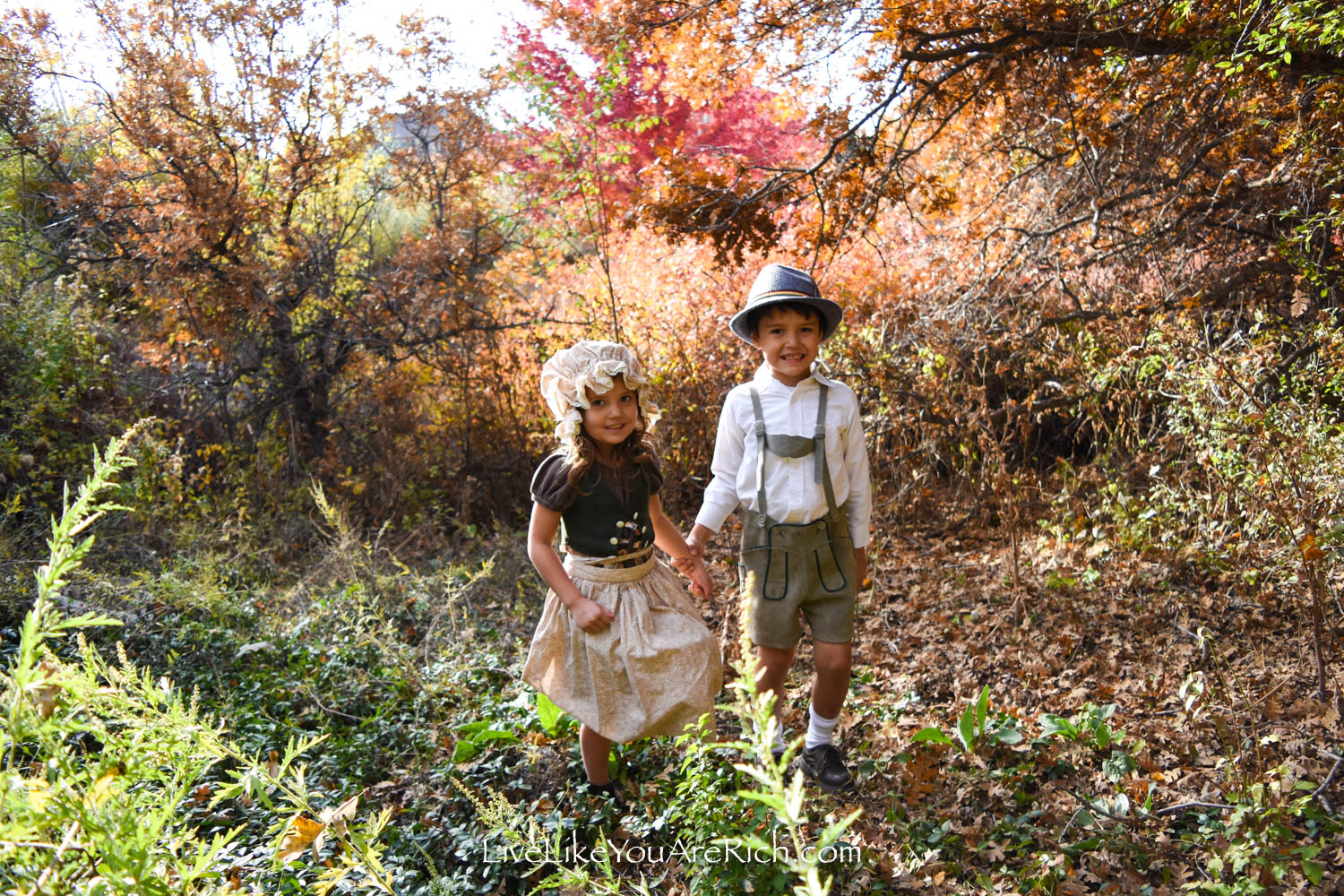 These were really fun to put together.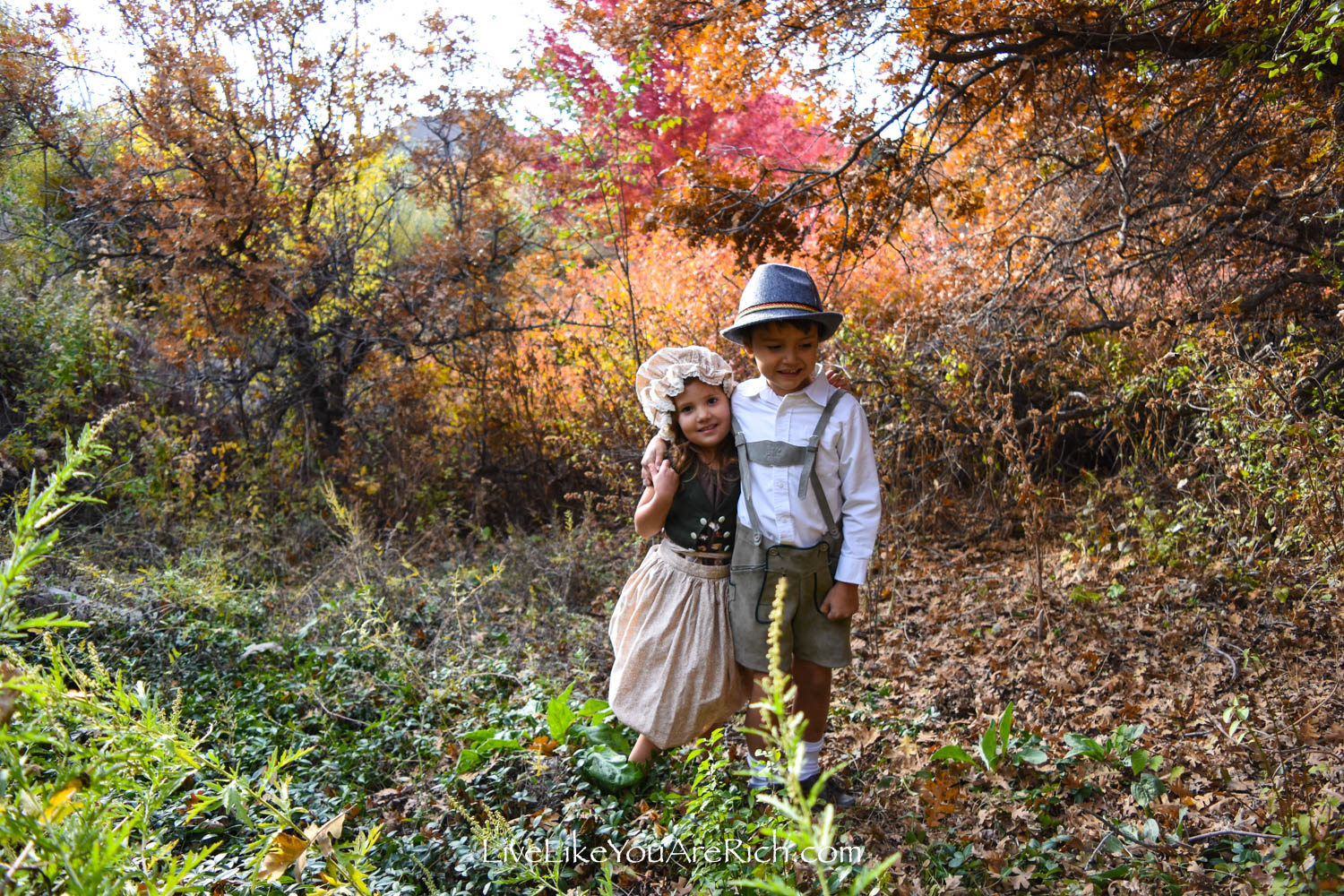 Denali, my son and Aurora, my daughter had a great time dressing up and wandering around in our forested-land.
You can see more of Hansel's Costume and how I put it together here.
You can see more of Gretel's Costume and how I put it together here.
My kids loved these Hansel and Gretel Costumes—Grimm's Fairytales. What are you dressing your kids up as for Halloween? Happy Halloween

For other 'rich living' tips and craft projects, please subscribe, like me on Facebook, and follow me on Pinterest and Instagram.