I had a lot of fun putting together this Gretel Costume from The Brother's Grimm Tales. My daughter, Aurora, enjoyed dressing up like Gretel.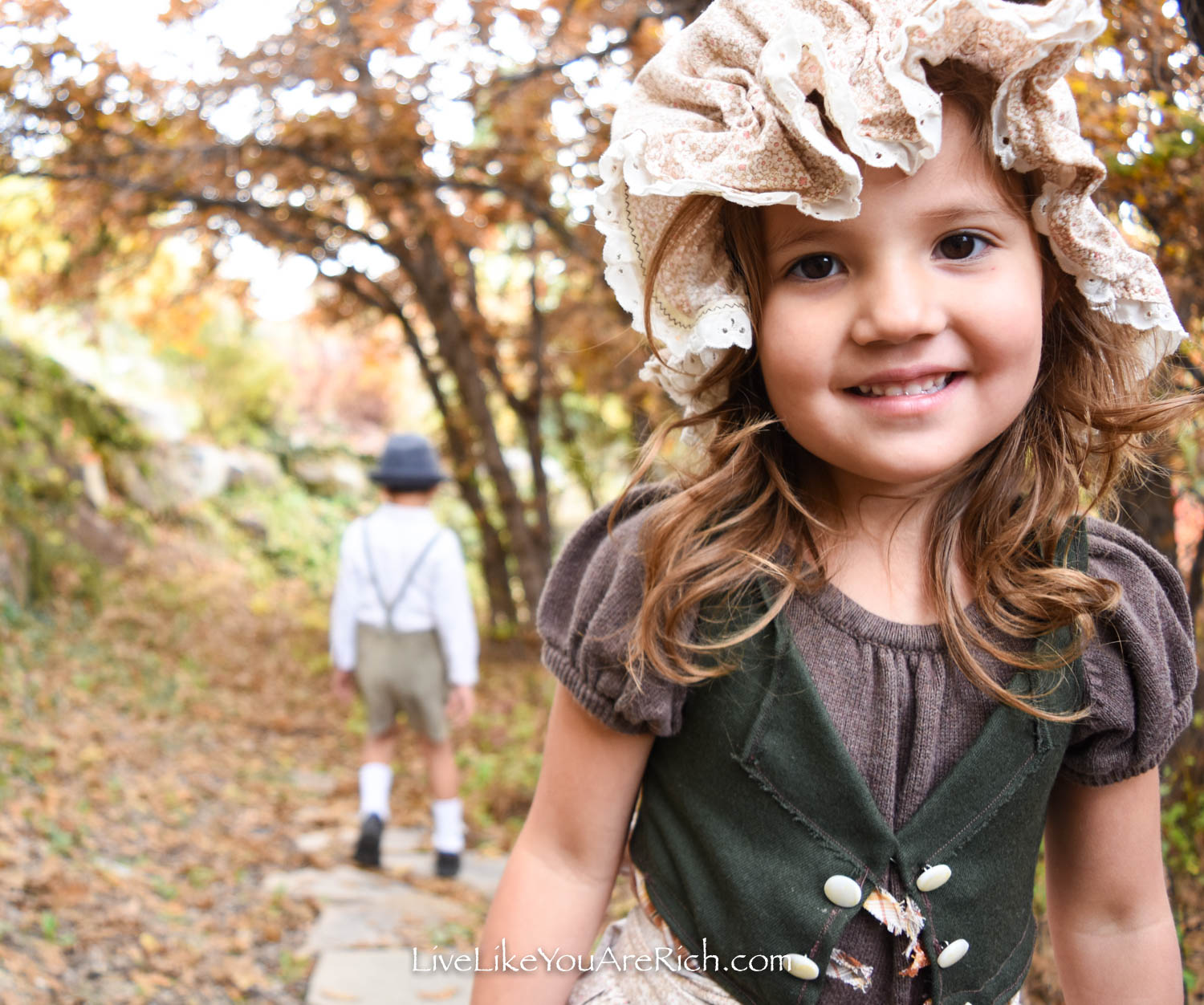 Gretel is a little German girl in the Hansel and Gretel Fairytale.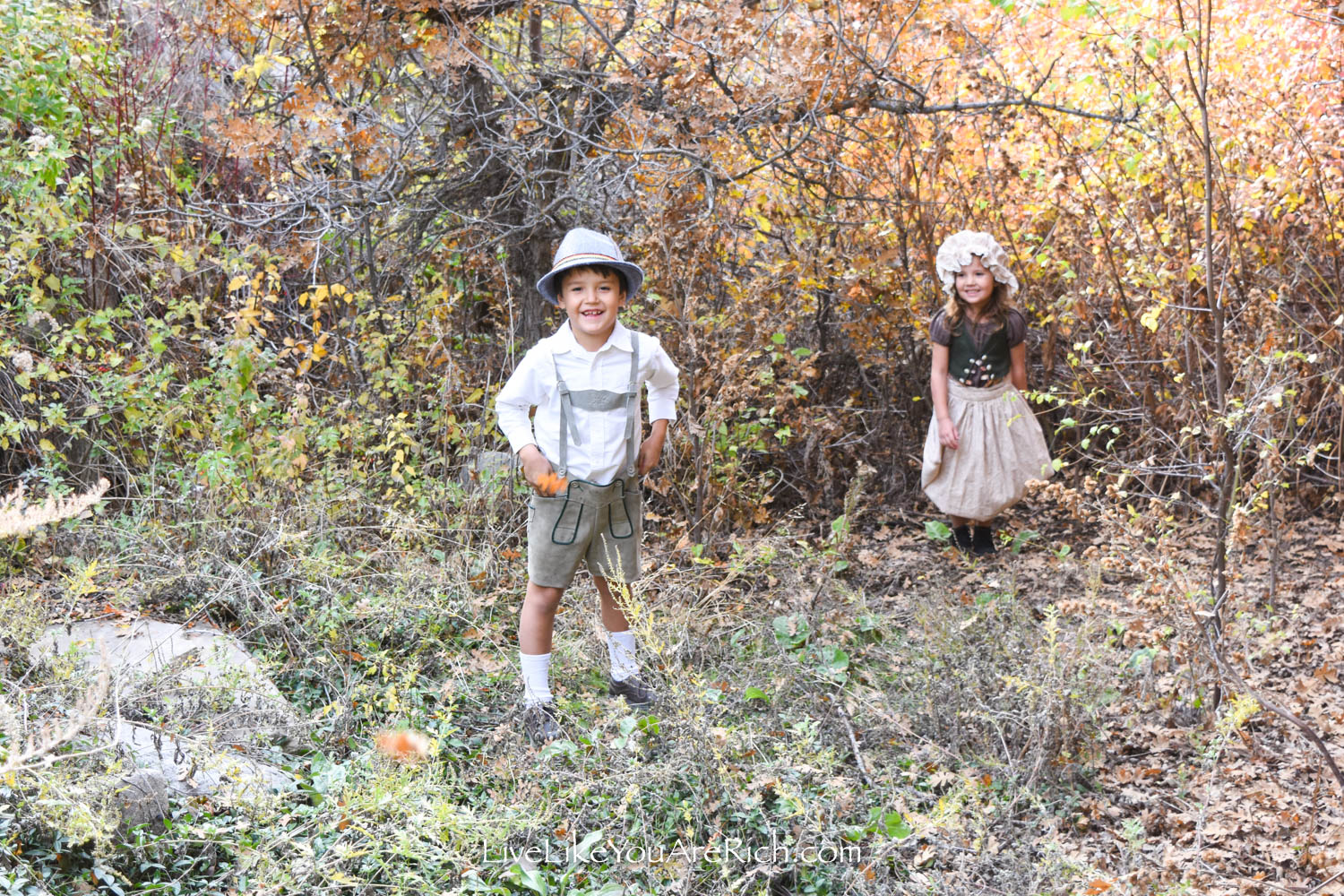 A weeks before I dressed my kids, I read them the fairytale from our Grimm's Complete Fairy Tales book. In the story, the two children spend a lot of time in the forest.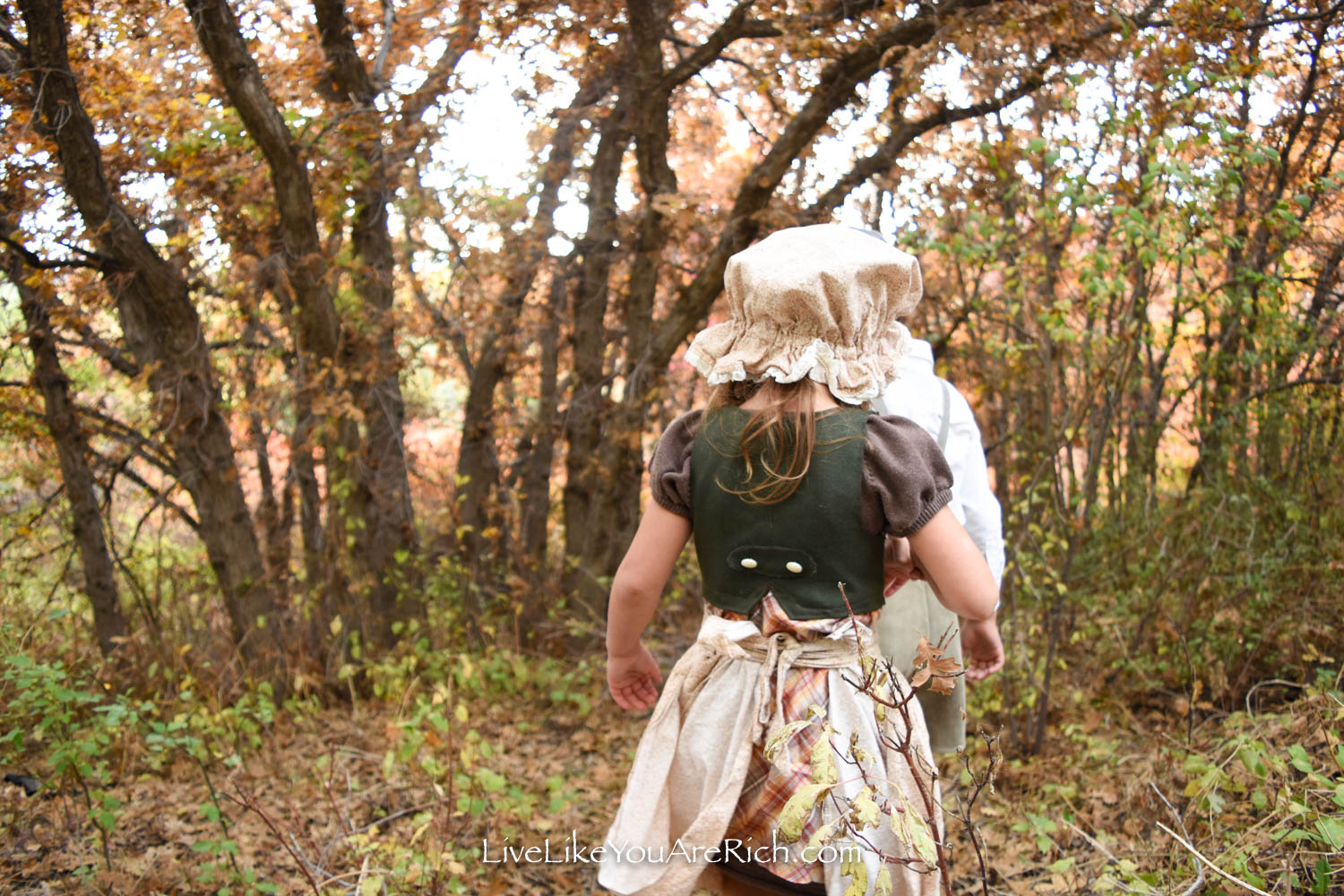 So when we went out in our back wooded area, my kids had a great time wandering through it and acting like Hansel and Gretel.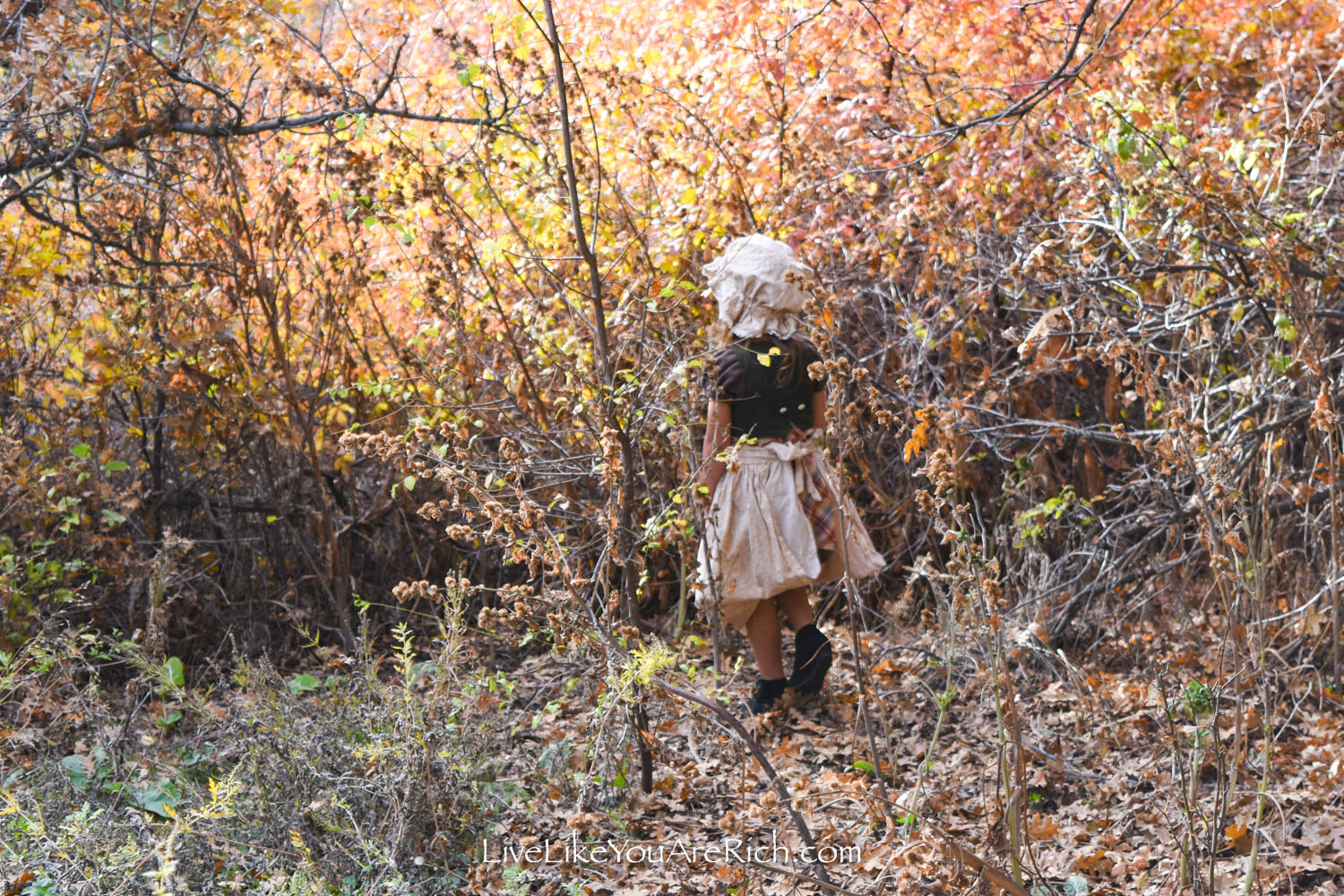 Aurora just loved being in the woods.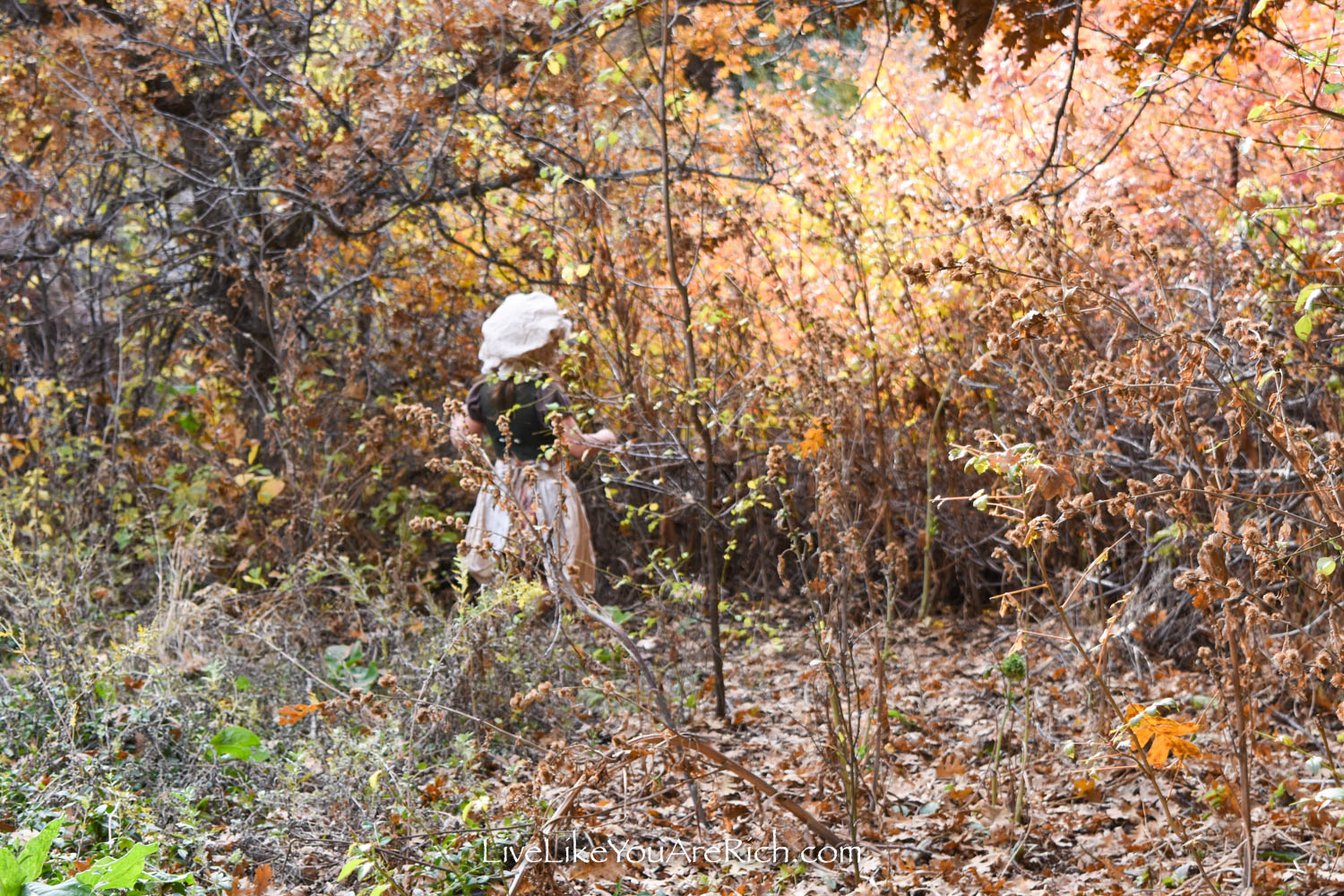 The fall colors were gorgeous.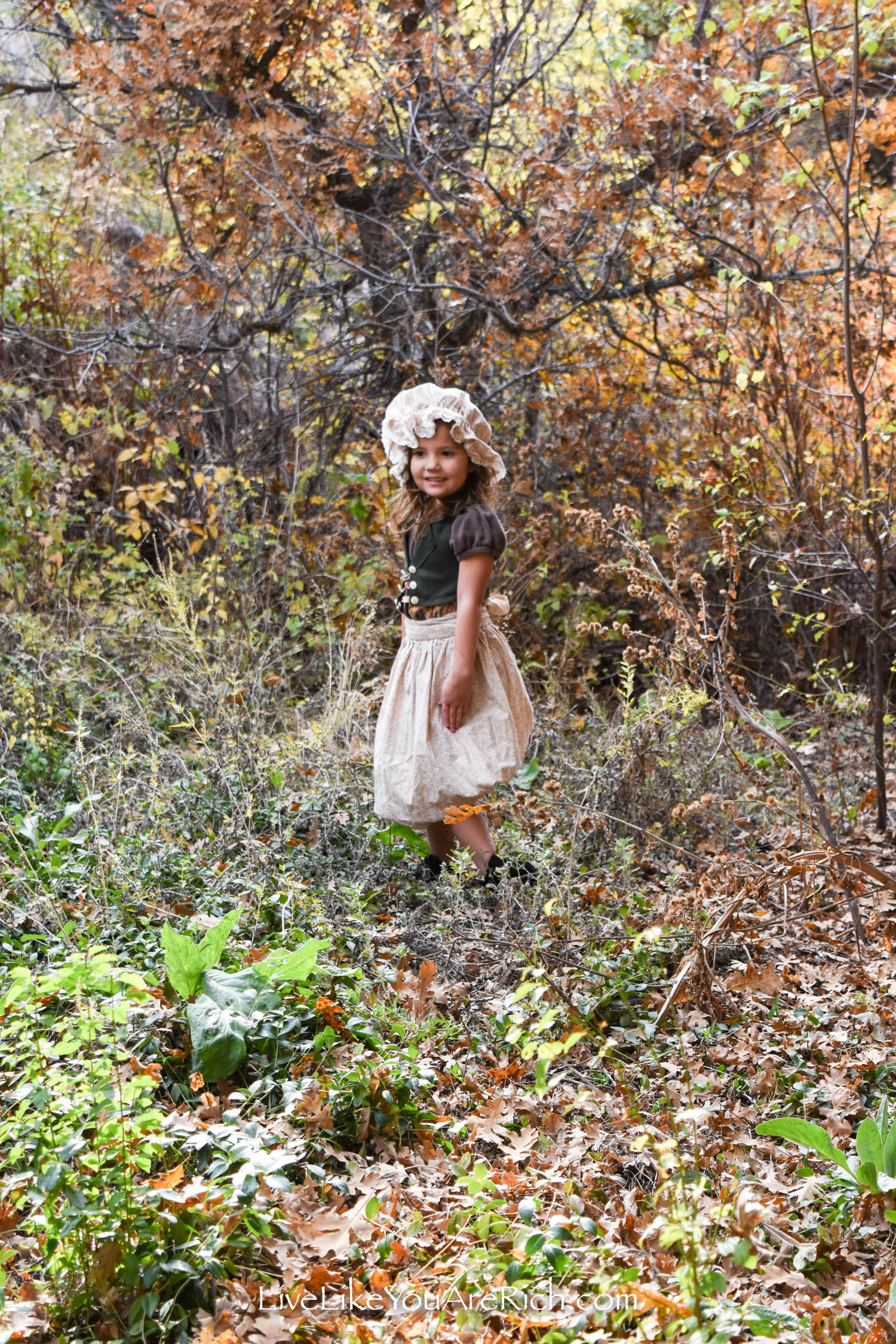 Aurora's Gretel costume was fairly easy to put together.
She is wearing a 4T cotton/wool dress. Layered over the dress is a vest sewn together to a plaid skirt.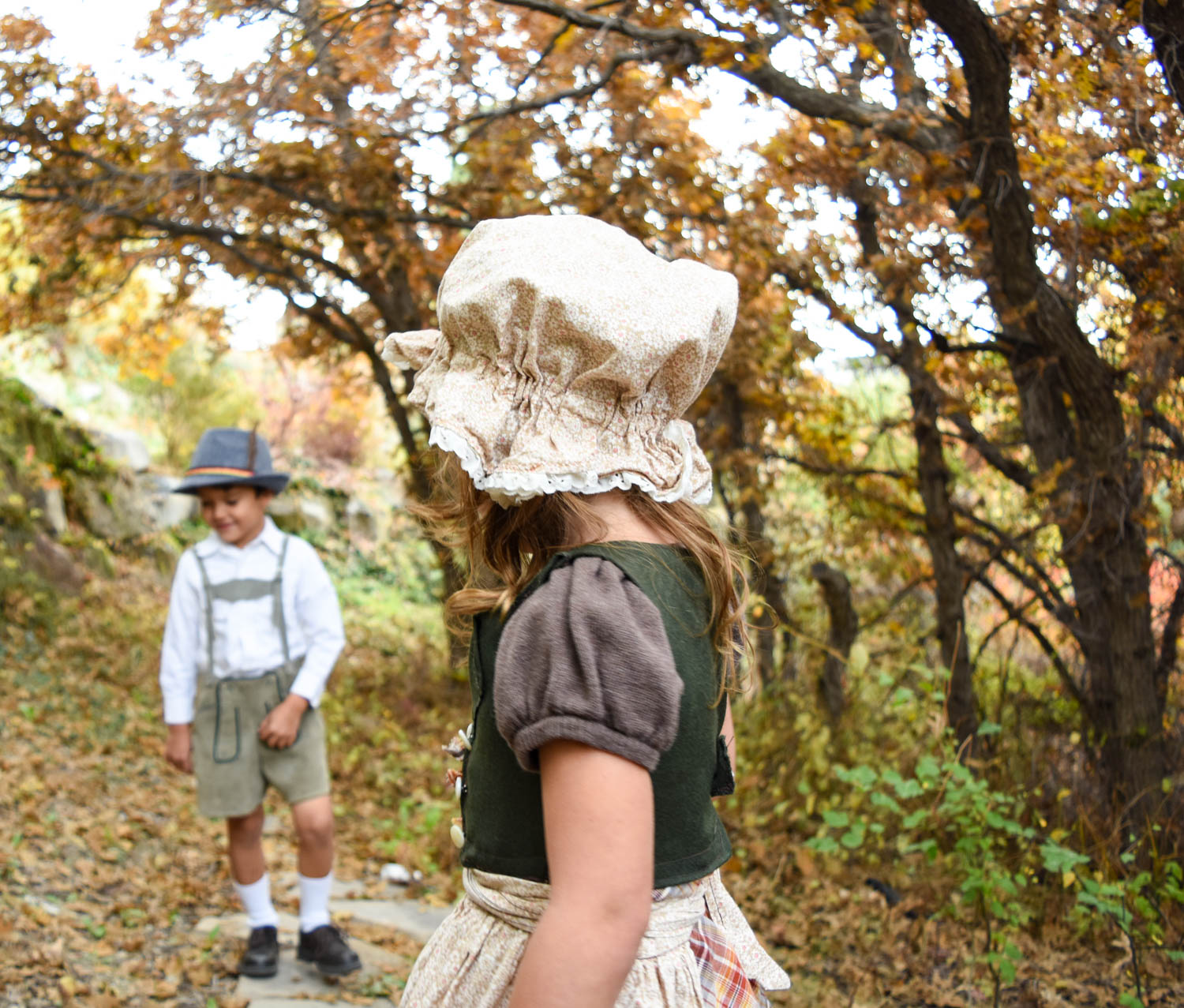 The vest has added buttons on the front and back for detail.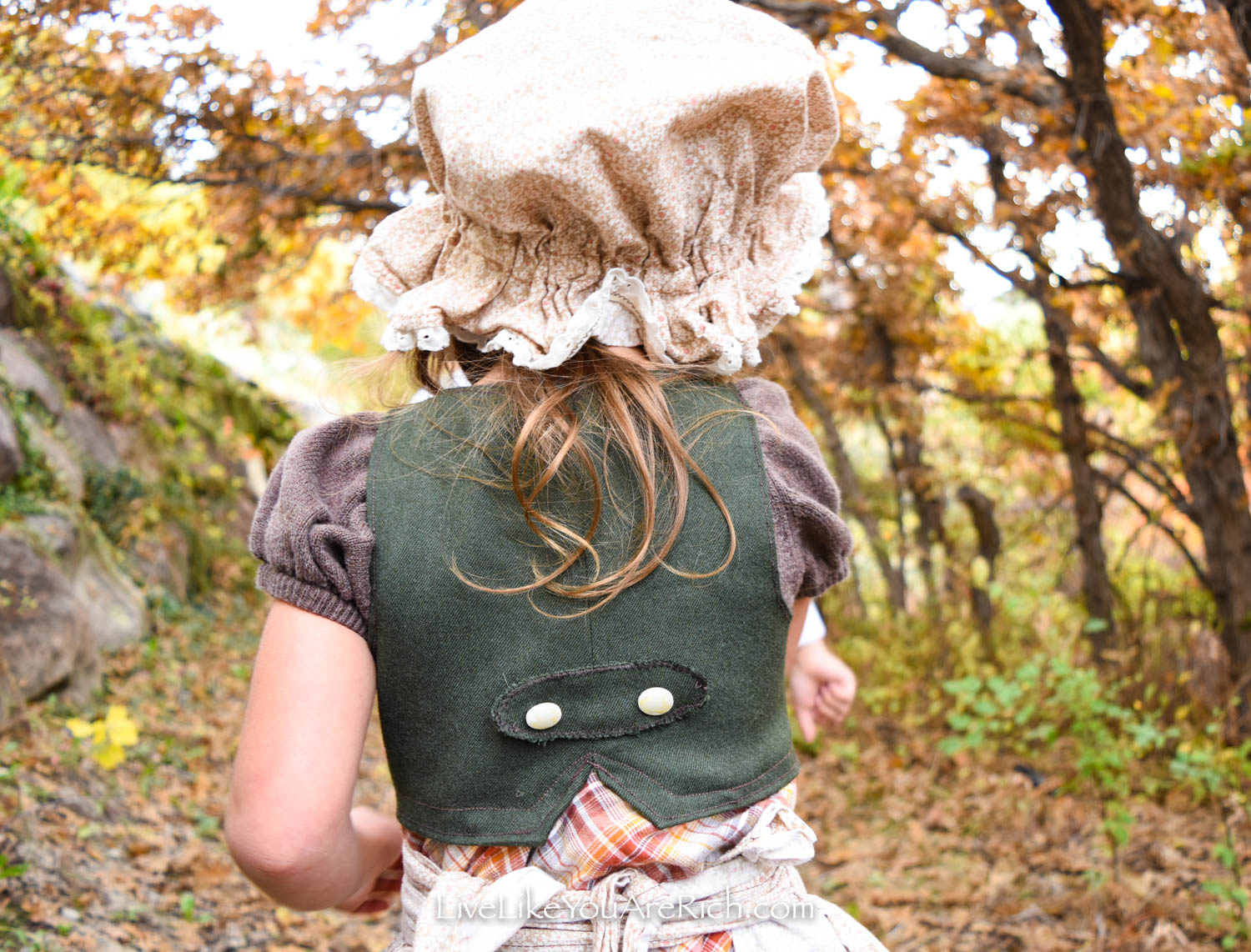 Next, I added an apron and a bonnet. My mom sewed these years ago for a pioneer trek re-enactment. I just borrowed them from her.
You can easily layer clothes together to create a German look. If you click some of the links below in the supply list, there are costumes that have some or all of these layers.
Some of the links are for pioneer costumes. The main thing that will give a Gretel costume more of a German vs. a pioneer look are the colors and fabrics you use. Browns, greens, tans, etc. are very German-esk. Gingham and plaid are also fitting. Wool, tweed, and heavy cotton work great tool.
Supply List
Drindl costume + bonnet + shoes
or
you can make one like I did in which case you will need
Vest—custom sewed
Apron—custom sewed
Bonnet— custom sewed
Shoes—I used lace up ankle boots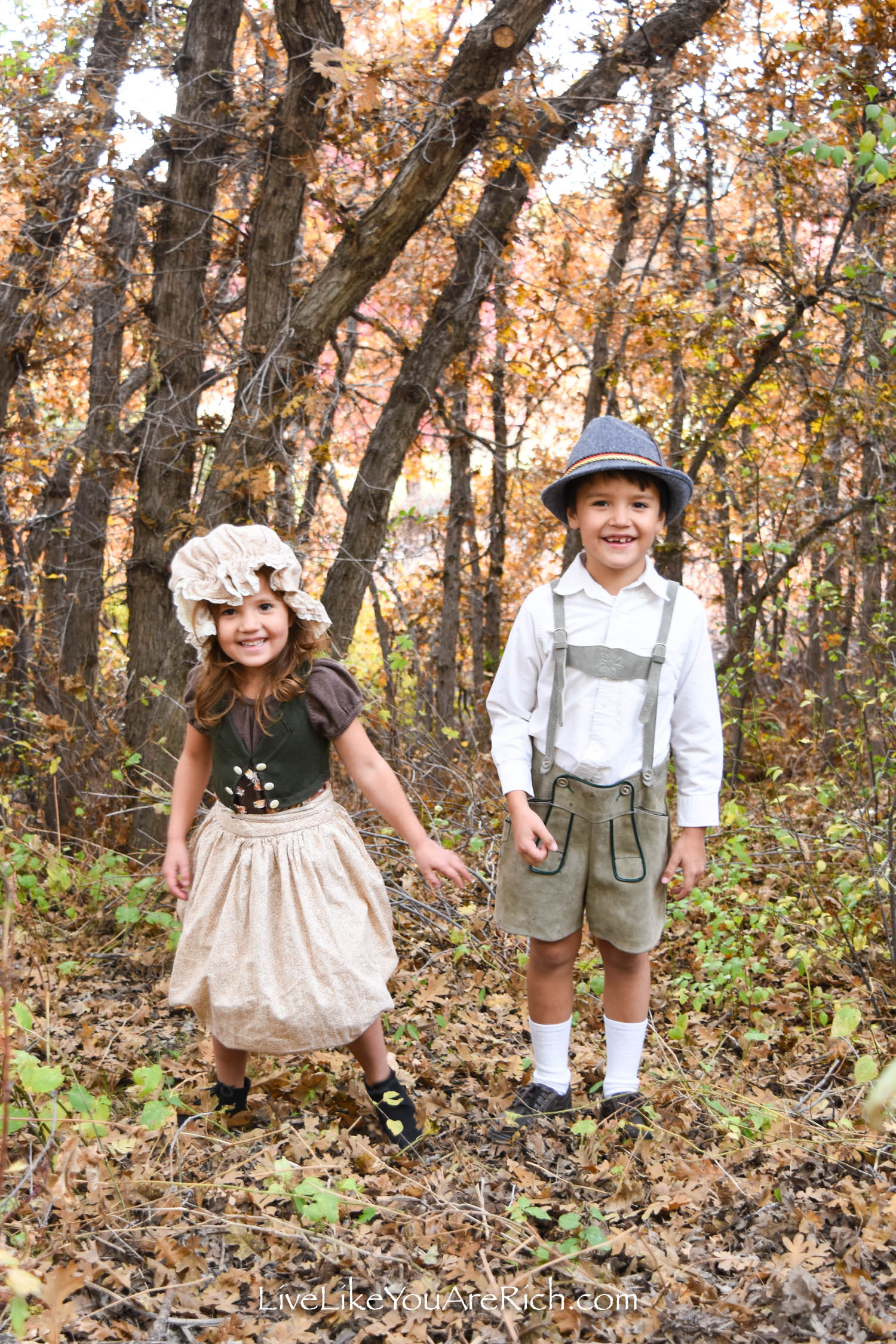 or
Costume links:
Bonnet and dress costume + apron + shoes
Bonnet, dress, and apron costume 2 + shoes
Bonnet, dress, and apron costume 3 + shoes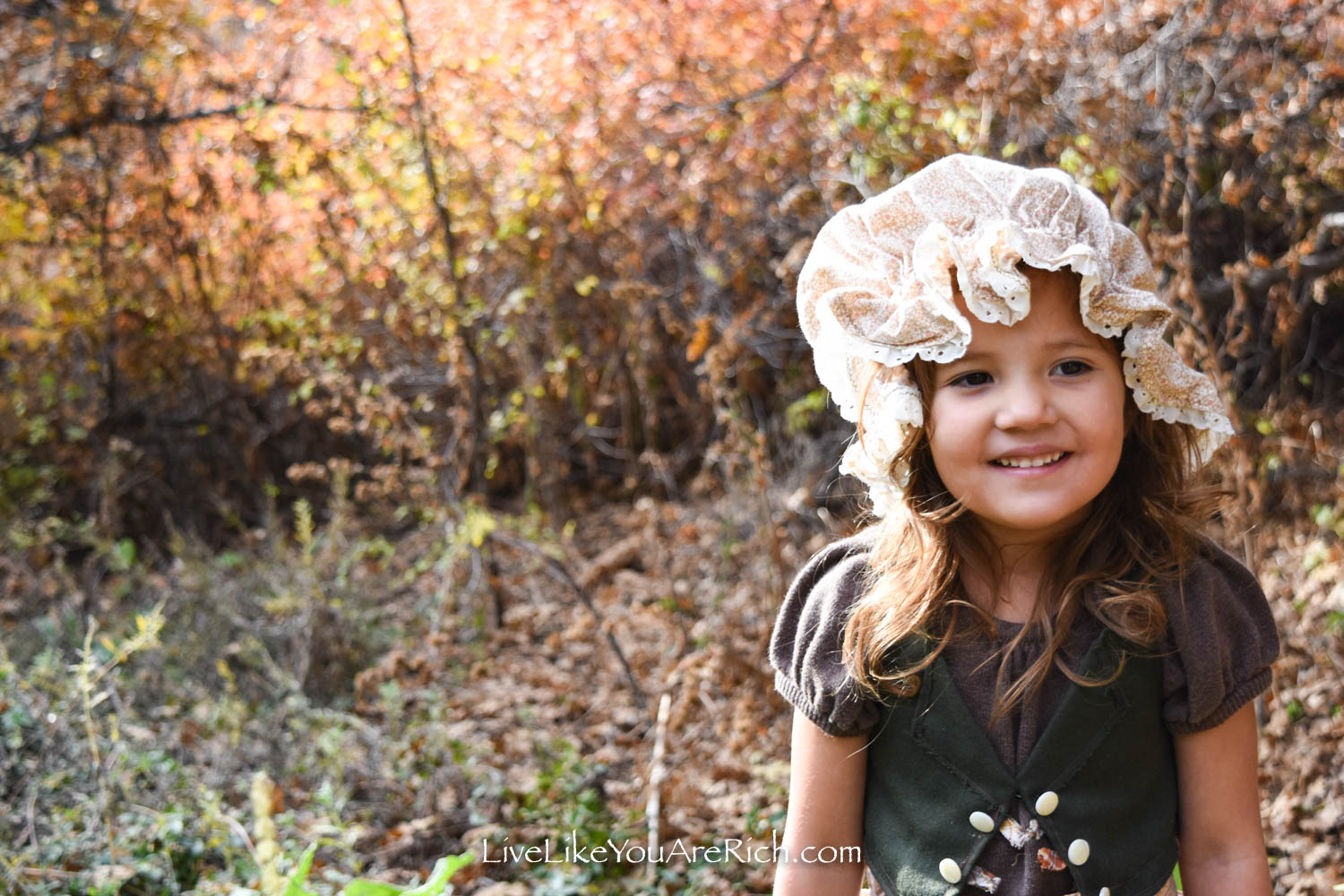 Ultimately, this Gretel Costume didn't cost any money. As stated, I borrowed the bonnet and apron from my mom. We had the shoes. The dress and vest combo were made awhile ago for another Halloween costume (here).
Hansel's costume (here) was only $11.00. So Halloween for 2 for $11.00 was very inexpensive—just the way I like to do things.
I hope you enjoy putting together a Gretel costume if you choose to. Aurora and I had a great time with it.

For other 'rich living' tips and craft projects, please subscribe, like me on Facebook, and follow me on Pinterest and Instagram.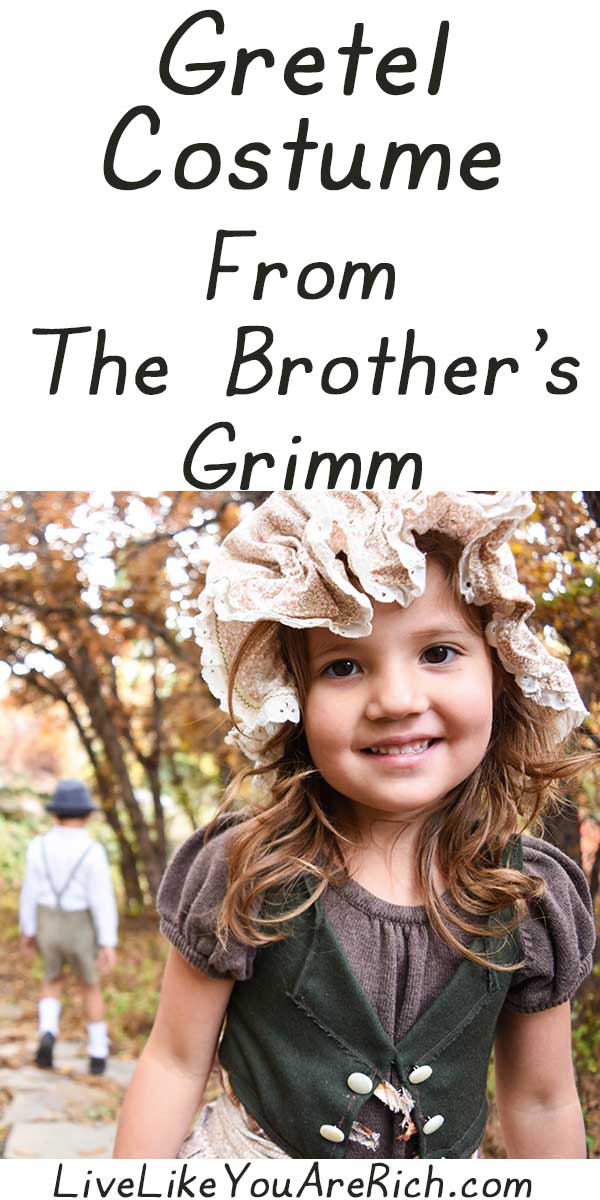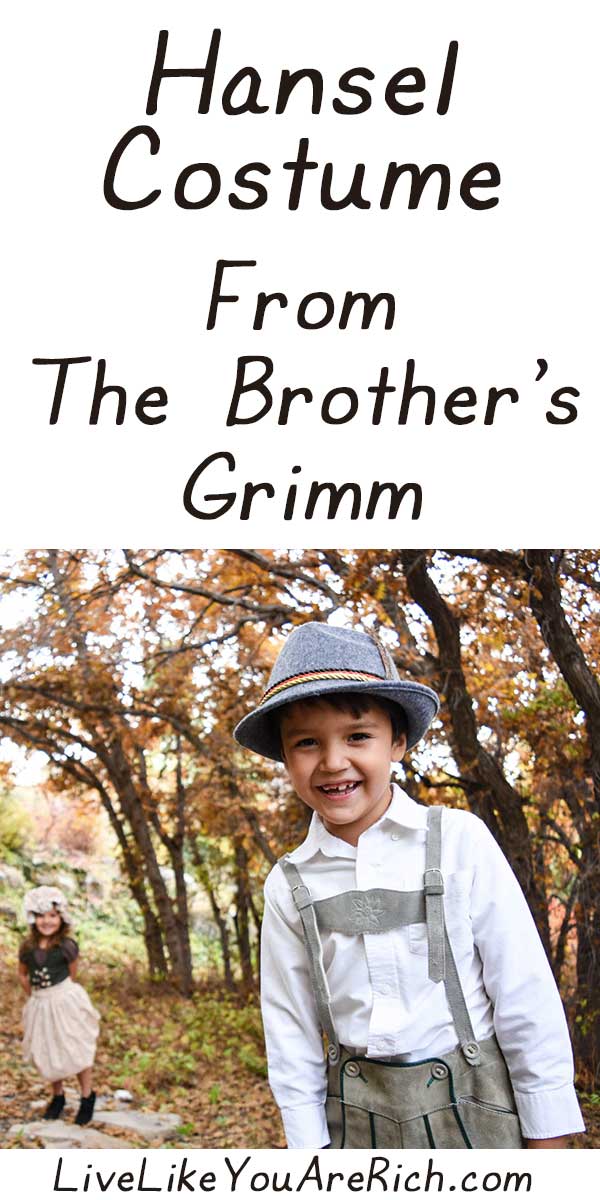 Read the paraphrased fairytale here