This Hermoine Costume List will give you a good idea of the items you need to create a Hermoine Granger costume.

Hermoine Costume List
White dress shirt
Skirt-blue, grey, denim, or black solid color
Tights- blue, grey or black
Dress shoes
Wand
Grey sweater-Optional
Gryffindor Scarf-Optional
Books-Optional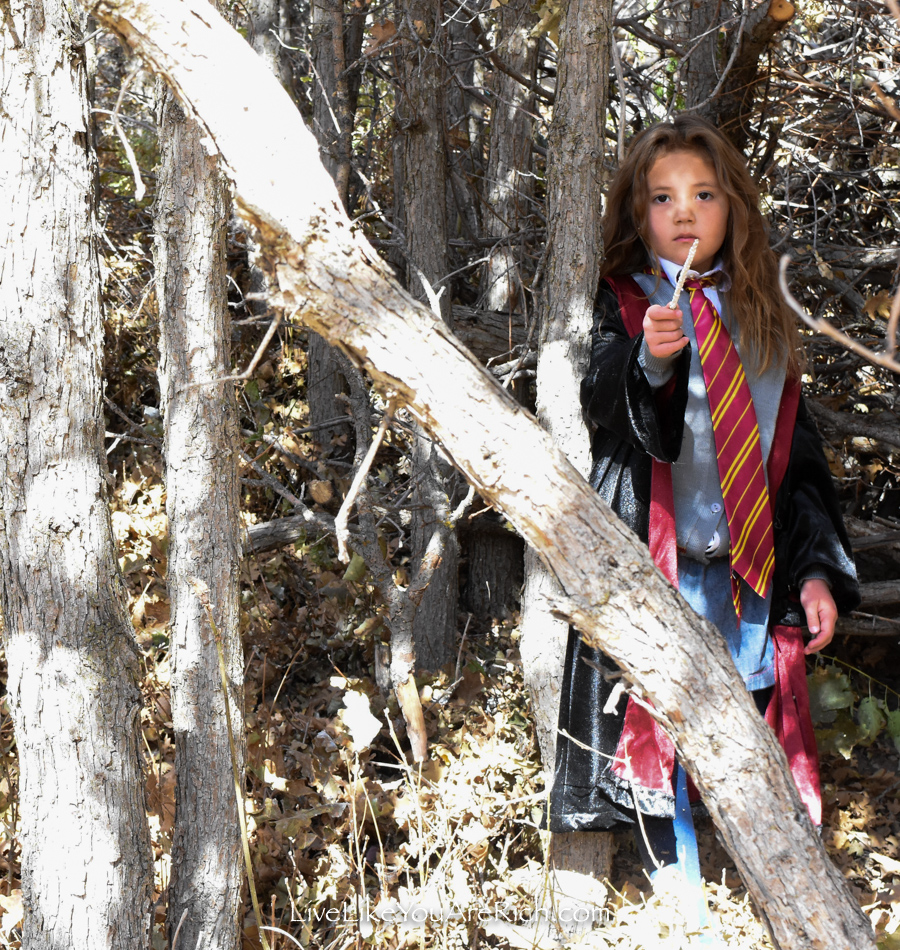 This costume was very easy to put together. We had the dress shirt (she used one her brother outgrew), tights, skirt, and shoes.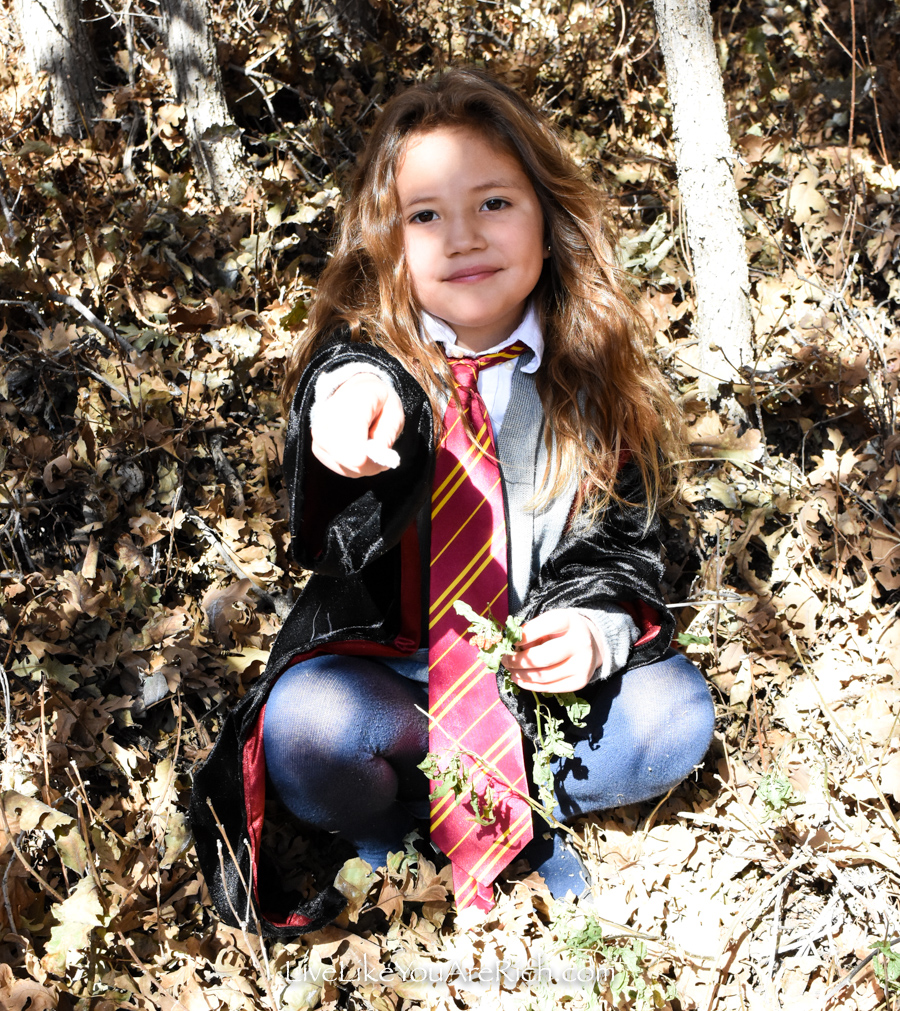 We borrowed the robe, tie, and sweater vest from a neighbor. The wand was our neighbors creation as well. It was a clever D.I.Y. wand.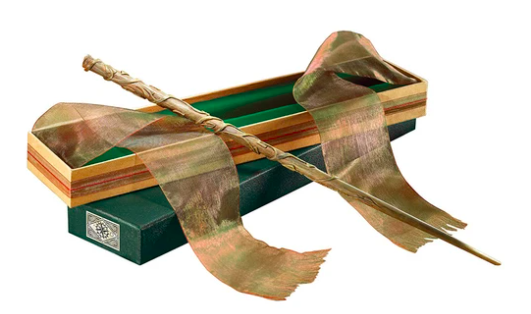 They made it by using one chop stick and a hot glue gun. With the hot glue, they made swirls around the chopstick to resemble Hermoine's wand and a little knob at the bottom.

Then they painted the wand gold and white. If I made it, I would have probably just stuck with brown or gold, but it turned out great either way.
This is a fun DIY project that can be made with kids for little to no cost. If you have basic crafting supplies and get free chopsticks from a local Chinese or sushi restaurant, it would be free.
Next, we braided my daughter's hair when wet. Once dried, we took it out and sprayed it with hair spray to give it a "young Hermoine look".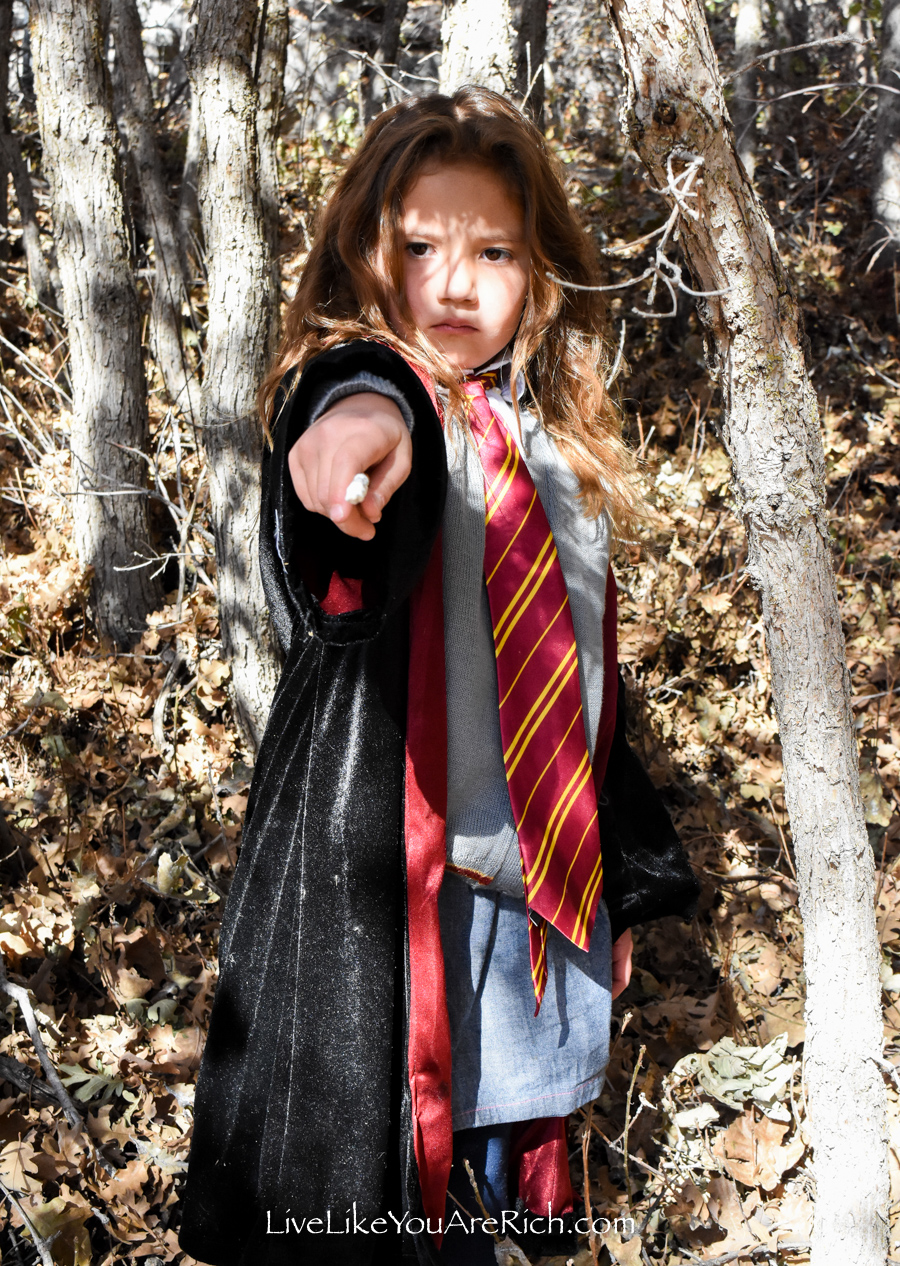 Next, we did a photo shoot in the wooded area in our backyard with her brother (Harry Potter).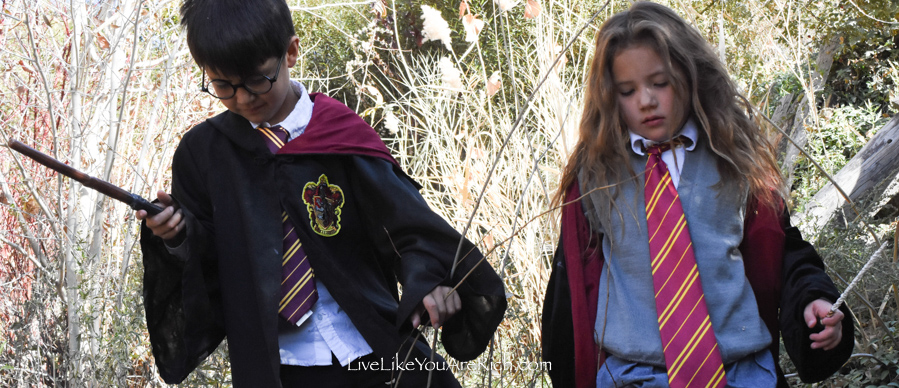 Hedwig (my daughter's half-sister) was also in the photo shoot too.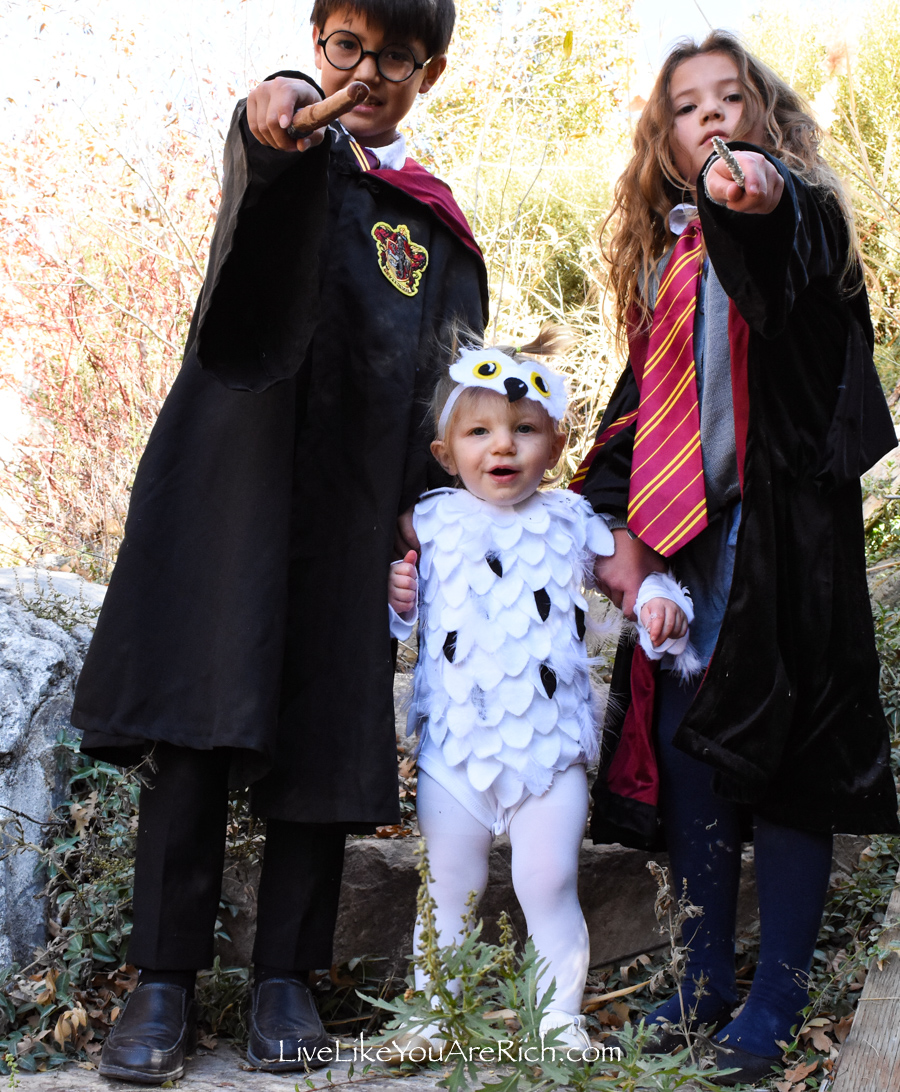 Check out Harry's costume list here, all of them together here, or Hedwig's costume.

For other 'rich living' and D.I.Y. decor tips please subscribe, like me on Facebook, and follow me on Pinterest and Instagram.