If you are looking to put together a Harry Potter costume, this list will help you make sure you have all of the necessary items.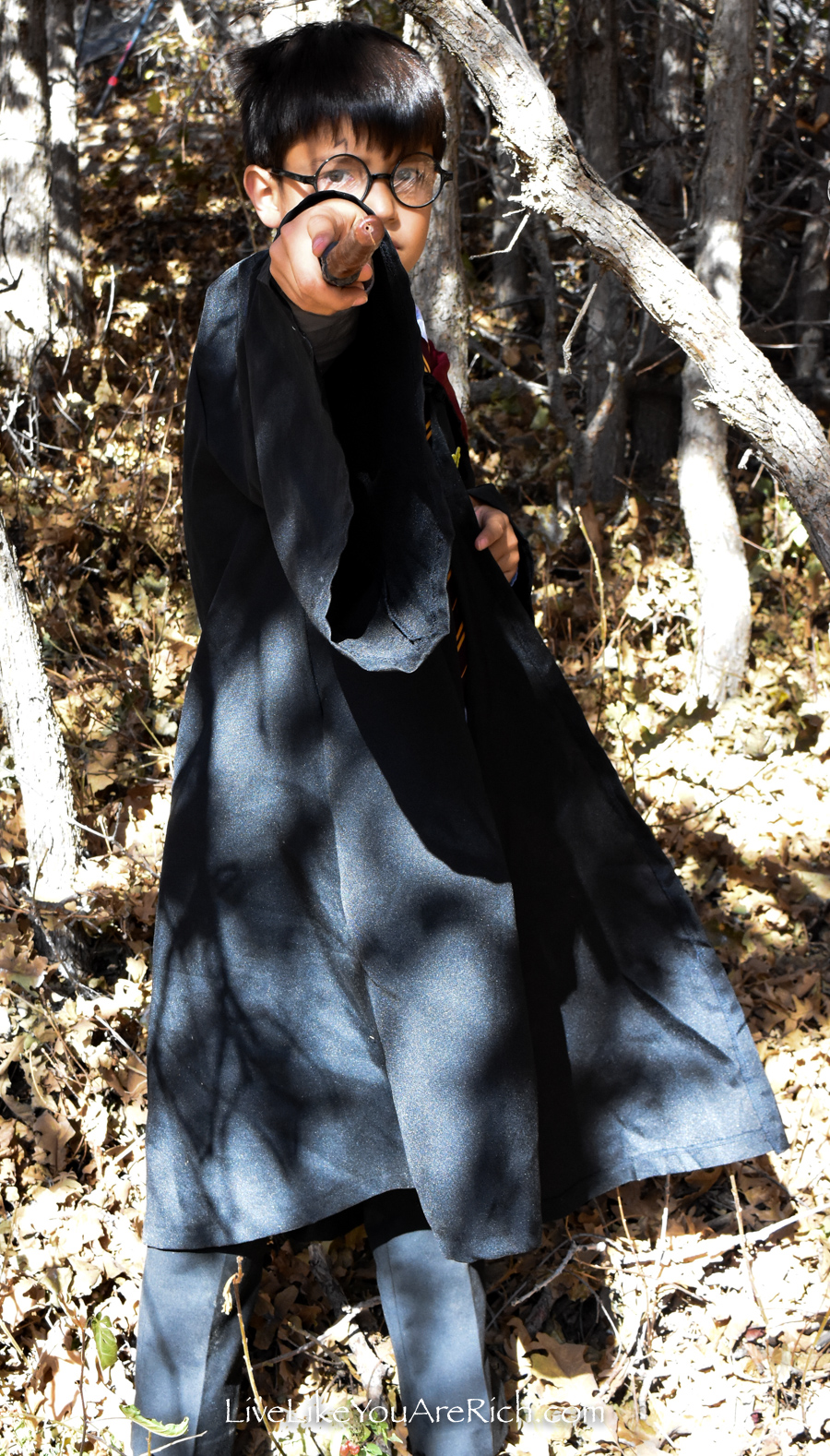 Harry Potter Costume List
White dress shirt

Black dress pants

Black socks

Black dress shoes

Optional-scarf

Optional- grey vest

Optional-broom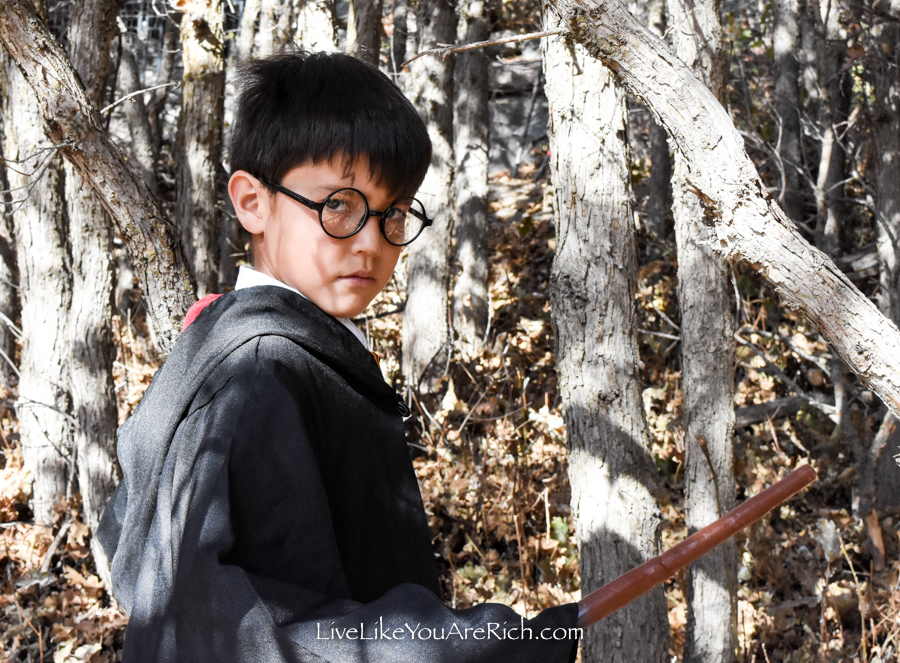 Putting together my son's costume was very simple and cost us less than $10.00. This costume is so common and sewing a robe was not cost effective so asked around and borrowed the robe and the tie. I'd highly encourage borrowing or buying secondhand.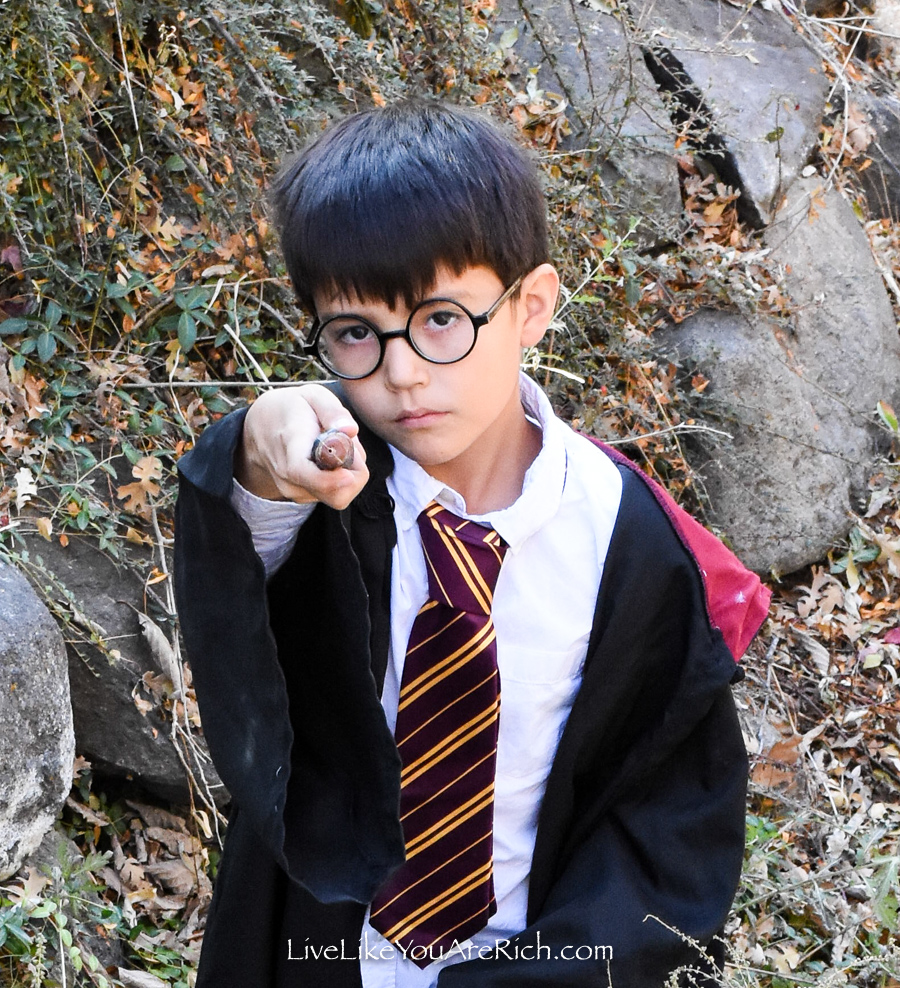 We got the glasses here and the wand here.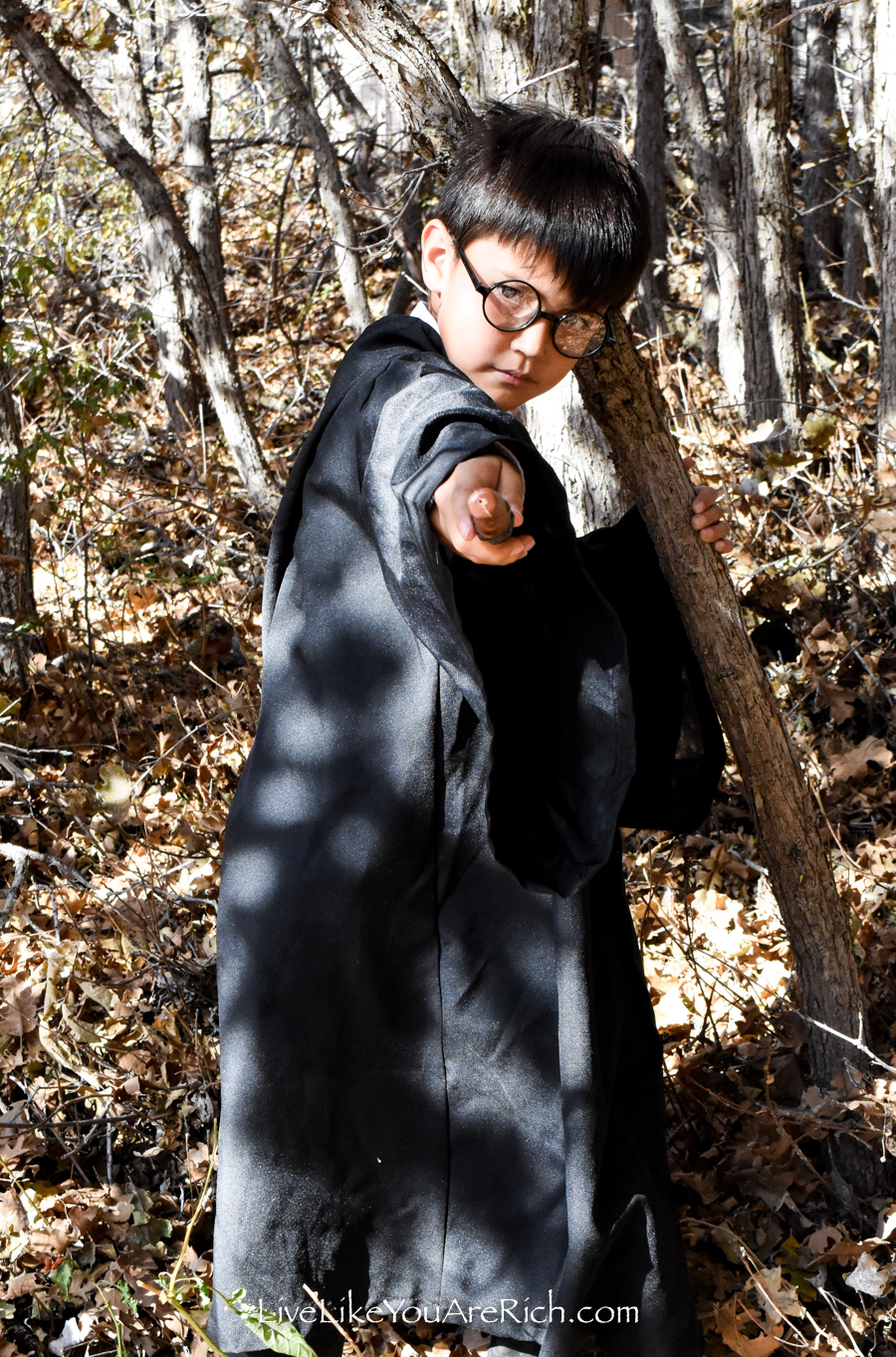 After my son dressed up, we used a brown makeup pencil (brown eyeliner) to draw the lightning bolt on his forehead.
We then took a photoshoot in our wooded area behind our home.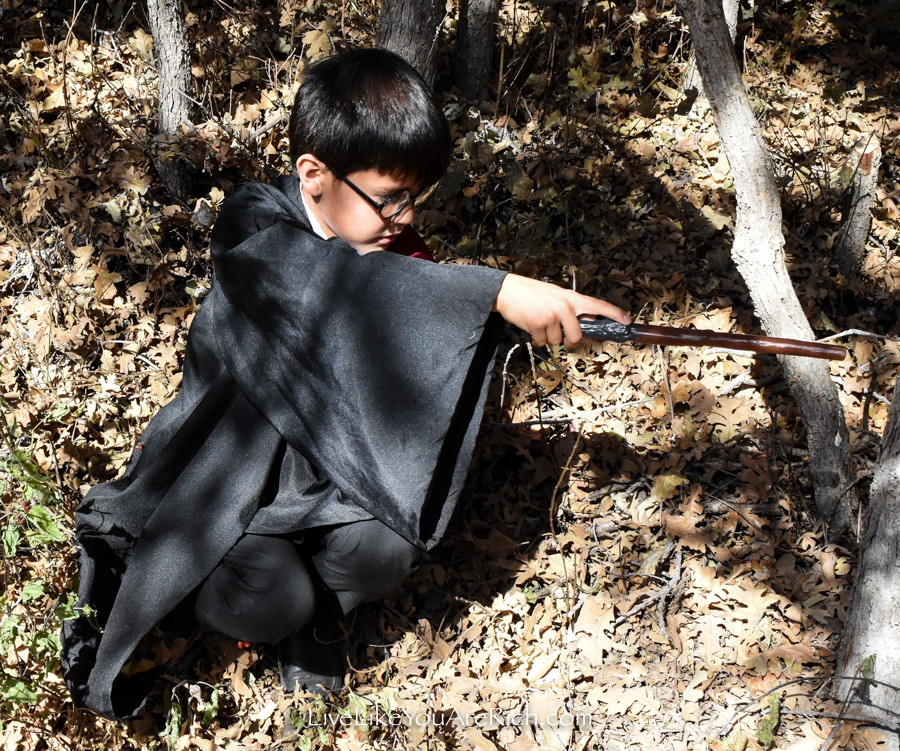 My son really enjoyed being Harry Potter and is now going to begin reading the books.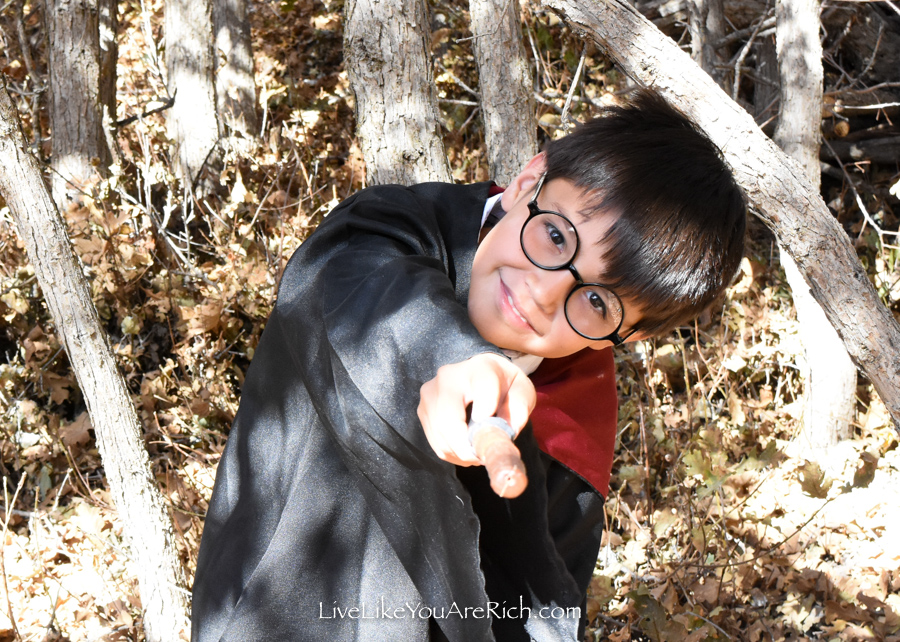 I hope this Harry Potter Costume list has helped you plan out what you need for the costume.
Note that you can purchase a costume kit (example here), but I found most were missing an item or two. So it was cheaper to borrow the robe and tie and use what we had. As mentioned, we did end up purchasing the glasses and wand and at the time we bought these, the two cost less than $10.00 total. So, it was a very affordable costume.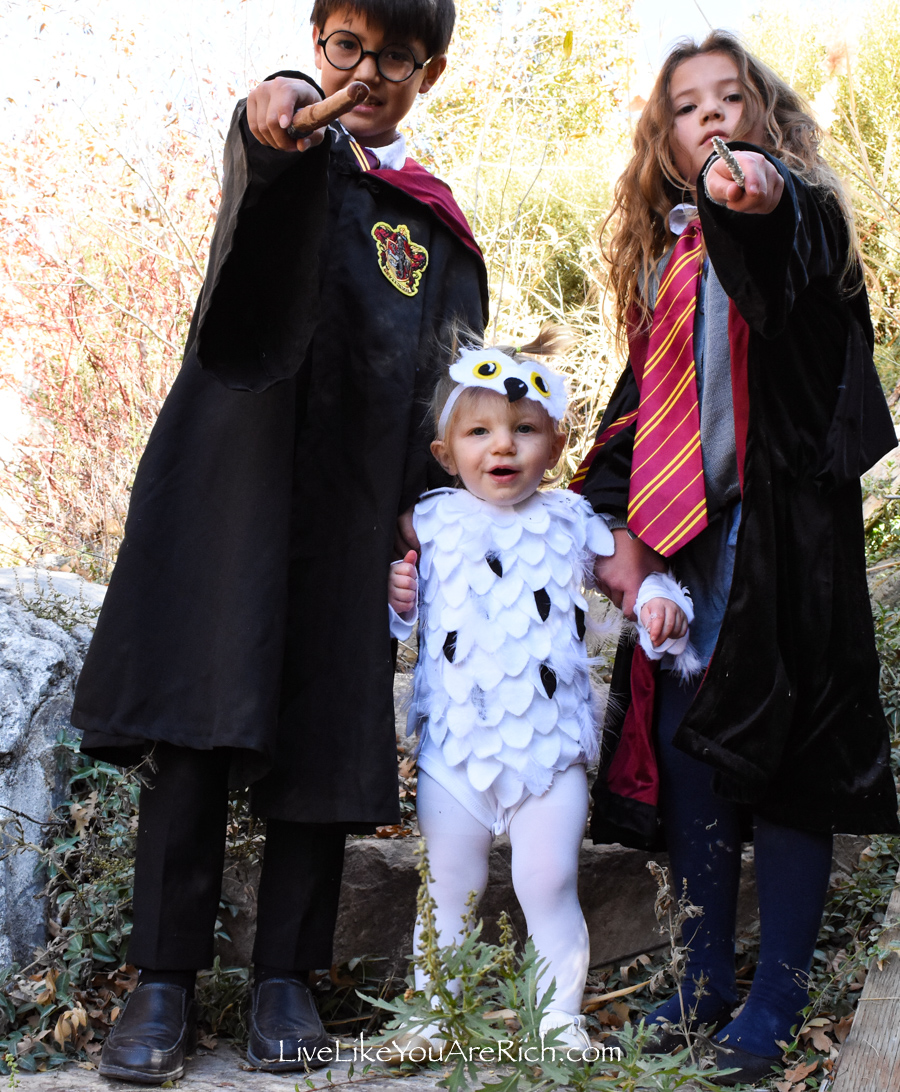 Check out Hedwig the Owl costume and Hermoine Costume or all three of them photographed together here.

For other 'rich living' and D.I.Y. decor tips please subscribe, like me on Facebook, and follow me on Pinterest and Instagram.