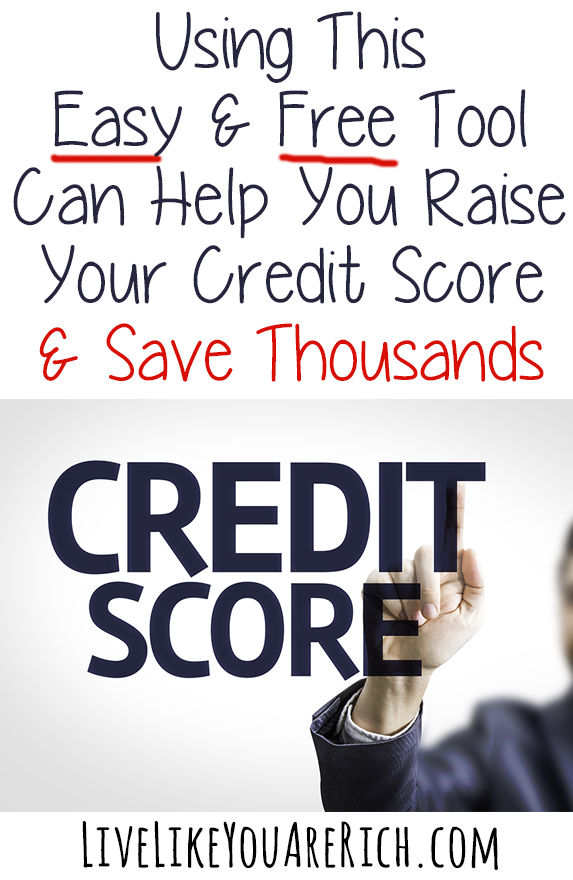 Did you know that in order to own a cell phone you have to have a credit score (in almost all cases)?
More often than not, you also have to have a credit score to rent an apartment, turn on utilities, get approved for a credit card, and sometimes to get insurance or even hired. A credit report is a must-have for buying a vehicle, a home, and any large purchases with a loan.
Having a good credit score unlocks you and your children to many possibilities.
But what if you have a bad credit score? Not only can you be denied a place to rent, a cell phone, utilities, etc. most of the time if you do get approved for purchases on bad credit it can cost you thousands, even hundreds of thousands in interest throughout your life.
Your credit score is the most defining metric of your overall financial health. Thus, it is vital that you and your children know, understand, and have a good credit score.
Developing a great credit score for yourself and helping your child (if applicable) to build a great credit score early on is a huge financial gift you can give them before they embark into the credit-driven economy on their own.
I thought most companies charged you to find your credit score/report… until recently. There are actually amazing FREE tools that will help you find out your credit score and where your credit report stands called CreditSesame and/or Credit Karma (I've signed up for free for both).
CreditSesame and/or Credit Karma are pro-consumer services that offer you valuable information about your personal credit score and report for no charge. Further, you can get weekly updates and, identity protection (at Credit Sesame), and credit monitoring for free. They also have tons of articles and information on how to improve your score, fix any mistakes, etc.
At first I thought it was too good to be true, but when you sign up you'll see they WILL NOT ask you for your credit card information; it truly is FREE!
As soon as I found out about them, I made an account. When we signed in I was surprised to see that my credit score is the highest it has been (over 815)!
If we were in the market for a major purchase this information would be very useful for us! We could wait awhile until the lower-than-normal score goes back up and then purchase the major purchase we were planning on. Doing this would raise our approval odds AND secure a lower interest rate on the loan, thereby saving us money. Or we could just use my credit score for the loan.
To illustrate how powerful this information is, I'll share a quick example of how I wished we had this tool when we were applying for our home. Three years ago when we had our credit pulled for our mortgage loan we were one point away from securing a lower interest rate on our home. Although the interest rate we secured (3.25%) was great, had we been one point higher in our credit score we would have secured a 3.0% interest rate instead of the 3.25% and saved thousands over the life of the loan. If we had known about Credit Sesame or Credit Karma we could have figured out how to add a couple of more points to our lower score before our mortgage company ran our scores. This free service can save you thousands!
The score offered by these companies is not an educational score — it's a real TransUnion score. And the TransUnion credit report is one of the three credit reports used to evaluate consumers when it comes to lending decisions. So you get a really good idea of what creditors will see when they pull your report by signing up.
I wondered if you get dinged by checking your credit through them. But  you do not get dinged or reported negatively by checking your score and monitoring through them!  I as well as many others may wonder how it is possible for these companies to do all this for free. In short, they have relationships and sponsors (credit cards and other offers) which compensate them for their services.
You can check out your credit score and report for free by signing up here. I was able to sign up and verify my identity in about 2 minutes. It really is a very easy process.
If you have any questions about this, please feel free to ask me below.

You may also like this article: How to Build An Excellent Credit Score… and Ways to Repair a Bad One.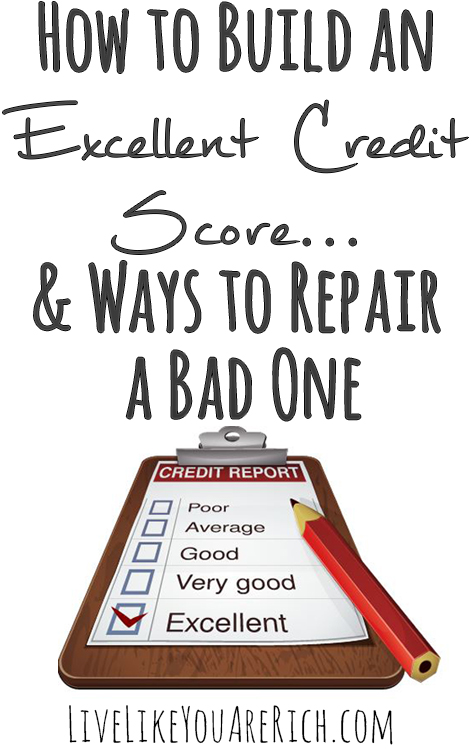 For other 'rich living' and money saving credit tips, please subscribe, like me on Facebook, and follow me on Pinterest.
This is a sponsored post written by me on behalf of the Credit Karma™.