Walgreens can be a bit tricky to save money and coupon at. But don't let that discourage you because the deals there can are AMAZING  (especially during big sales and Black Friday).
I'm often getting household supplies, makeup, even food for 40-100% off there. When people hear that they are surprised because it's actually kind of an expensive place to shop if you are just a standard customer. Putting in a little time to learn the following 11 tips which show how to shop sales + use coupons + earn rewards= will equal HUGE savings.
If you use many of these tips you'll be loving Walgreens and saving as I do in no time.
1. Enroll for the discount card/membership called the Balance Rewards Program. It is free and you can simply type in your phone number at check out if you forgot to bring your card with you.
2. You can save money with in-ad coupons that are printed in their circular each week. Pay attention to those. There is a limit on the amount of items you can use the coupons on… but if you split them up into separate transactions, go on a different day, or go to a different store you can continue using the same in-ad coupon over and over to stock up on items needed.
3. There are Walgreens coupon books called the Monthly Savings Book and sometimes they also have pharmacy coupon books. They work very similarly to the in-ad coupons. There are restrictions on the number of items that can be purchased with the coupon, but if you split the purchases up into different transactions, go on a different day, or go to a different Walgreens store you can use them multiple times.
4. Balance Rewards Program (Points)- Often times there is a certain number of points awarded by purchasing certain items. The rewards go onto your card. You can redeem the rewards 'same as cash' on your next transactions.
(1) 1,000 Points = $1.00
(2) 2,000 Points = $2.00
(3) 3,000 Points = $3.00
(4) 5,000 Points = $5.00
(5) 10,000 Points = $10.00
(6) 18,000 Points = $20.00
(7) 30,000 Points = $35.00
(8) 40,000 Points = $50.00- Best deal/ Greatest savings
You can choose to redeem or not redeem by using the pin pad on the credit/debit machine or by telling the cashier.
cannot earn Points. In other words, Points cannot be earned when you are paying with Points. However, you can earn Register Rewards even if you pay with Points (more on register rewards below).
If you shop at Walgreens and use your card at least once every six months your points will not expire for three years.
5. Paper-Less aka Digital Coupons- Upload digital coupons to your account you create. You can add up to 100 coupons via a desktop computer or the mobile Walgreens app. When you scan your card and/or enter your phone number the coupons that correspond with the items you are purchasing will come off the total. Digital coupons are manufacturer coupons and cannot be paired with paper manufacturer coupons.
6. Register Rewards- Often you can earn money by buying items. The money will print in the form of a register reward (coupon). These can be of little to a high value (I have often had $10.00 register rewards!). It is important to use them before their expiration date. If an item offers a register reward by buying it you will not want to use the register reward that you got on one item to buy another of the same item. If you use a register reward earned off of an item to buy the same item, another one will not print.
This is a bit confusing… so I'll give an example. If you earn a $2.00 register reward on toothpaste and you have a few different transactions in which you will be buying toothpaste, you will not want to use the register reward you got on toothpaste in a transaction in which you purchase another toothpaste or the $2.00 register reward will not print out. To keep it simple I rotate products in transactions so I can apply the register rewards that I earned on different items than they were earned on.
7. Matching coupons with the number of product: For each coupon, register reward, digital coupon, in-ad coupon, booklet coupon, etc. you have to be purchasing an item in the same transaction. The number of coupons and items must at least match. You can obviously buy more items than you have coupons but you cannot do the opposite and have more coupons than items.
For example, if you have 1 manufacturer coupon, 3 digital coupons, 2 register rewards, and are using a booklet coupon 3 times (9 total coupons) you will have to be buying 9 items in the same transaction. If you only have 8 one of your coupons or register rewards will not scan. When you look at coupon match up sites they will often mention a 'filler item' when talking about Walgreens transactions. The filler item typically refers to a low cost or clearance item that you will put into your transaction to even out the coupon vs. product ratio.
8. Use a coupon match up sites such as GrocerySmarts.com , MoneySavingMom.com, and TheKrazyCouponLady
9. Make sure to utilize Cash back Apps- The following apps work at multiple stores, drug stores, retailers, etc. so I recommend downloading them now and checking out the rebates you can earn by doing your regular and coupon shopping (weather at Walgreens or not).
You can earn cash back by using Ibotta and Checkout51. Ibotta is an awesome app that works for just about any popular grocery store and some retail stores and theaters allow you to earn cash back is called Ibotta. In the first 3 months of using it, I made $77!
Ibotta is like a mobile coupon app/rebate machine. When you buy something being sponsored by Ibotta and the store you bought it at you will earn cash back. At the end of your shopping trip to redeem an item you need to follow a quick process of learning a fact, watching a short clip, etc. After that, you simply take a quick photo of your receipt and the product you bought and the cash will be credited to your account. Plus, if you sign up and redeem your first purchase/item you will receive a $2.00 bonus which is a pretty great deal. Click here to sign up for Ibotta.
Use Checkout51 Another free app (also a website if you don't have a smartphone). It is very similar to Ibotta but it can be used with any store. I've tested it and It works great! Plus, unlike Ibotta it isn't stored exclusive, which is great for people who live in smaller towns and that don't shop at big chain grocery stores. You can get cash back on milk, eggs, and other everyday groceries. I use this and Ibotta together as well as all of the other coupons and rewards Walgreens offers. Using all these methods I save a ton. And I sometimes get items for free! Sign up for Checkout51 here!
10. Look for clearance items- Often Walgreens has a couple of clearance sections on their back end caps. You can use coupons on these items as well.
11. Prescription Savings Program-Walgreens has a prescription savings program that is $20 a year for an individual, or $35 a year for a family which saves you money on prescriptions. You also get 5-20% discounts on immunizations, 10% bonus on purchases of Walgreens Brand and Nice! products, Prescription Savings Club also entitles you to 10% off all in-store photo-finishing and 10% savings on services from the Healthcare Clinic.
I LOVE LOVE to shop at Walgreens on or around Black Friday. I can stock up on many needed supplies for an entire year! Their deals are some of the best out there. If you aren't familiar with how to coupon at Walgreens I'd recommend trying it out and getting the rules down before a big day like Black Friday.
Those are the ways to coupon and save at Walgreens. If you have questions or comments please leave them below.
New at Couponing? Check out this post: Couponing for Beginners: 11 Tips That Will Save You Thousands.
Are you a couponing Pro? Check out this post: 17 Mistakes Couponers Make and How to Avoid them.
Here is a link to how to coupon at Target.
How to coupon at Kroger aka Smith's, Ralph's, Fry's etc,
How to coupon at Walmart,
ow to coupon at CVS.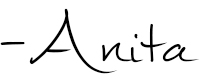 For other 'rich living' and money-saving tips, please subscribe, like me on Facebook, and follow me on Pinterest and Instagram.