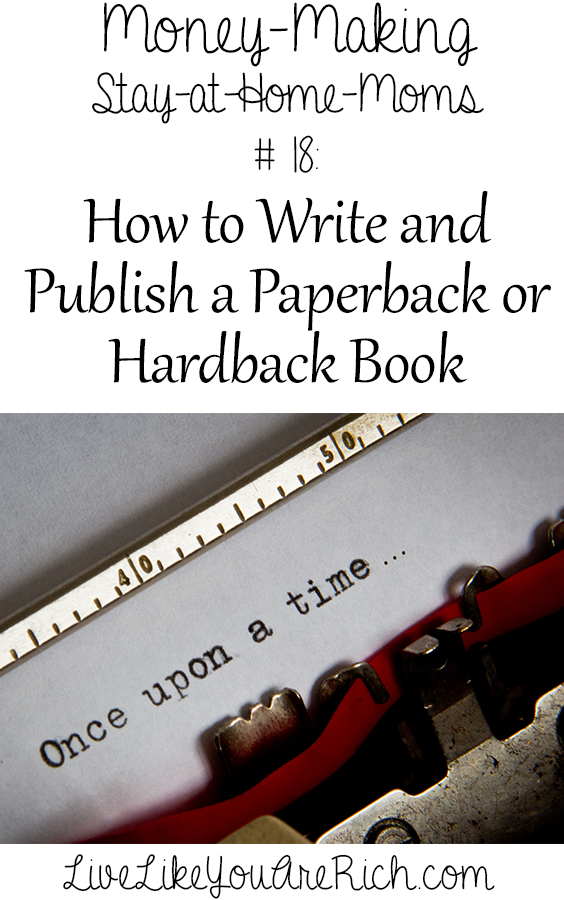 Today's Money-Making SAHM is Linda Garner. She is an author of children's books and has written and published many of them. She will share with you how to get started on your own journey to write and publish a hardcopy (paperback or hardback) book. 
Welcome Linda!
Q. What inspired you to begin working?
A.   Once I saw a TV show that was about sexual abuse.  The anger I felt when I heard the stories of two girls who had been sexually abused by someone their families trusted needed an outlet.  I decided to do something about it, and I wrote a picture book called Some Secrets Hurt which was designed to prevent sexual abuse and was published by Shadow Mountain in 2009.
That was the beginning of my crazy adventure.
Q. How did you go about starting your business or arranging a work at home position? 
A.  Once Some Secrets Hurt was published, I began to set aside time to write on a regular basis.  I began to blog and to join critique groups and professional organizations.  I attended classes and conferences.  I worked at perfecting my craft.  I sent many submissions.
This wasn't completely new.  I I have always loved to write.  I just became more focused on it.
Q. What are some tips you would like to share with others who are interested in doing something similar?
A. Don't get discouraged.  Don't give up.  Believe in yourself.  Keep writing.  Write what you know.  Write what you love.
Non-fiction is easier to sell than fiction, and it lasts longer.  The fantasy market is saturated.  You will have to be very good to make it big in fantasy.  The same goes for dystopian.
If you want a steady income, there is a market for magazine articles. Magazine articles are less time-consuming and you can presell them if you work at it. Magazine articles can be recycled for even more profit.
Q. How many hours do you work a week or how much of your time does this position require? Is it flexible? Is it consistent?
A.  I write many hours a week.  It is flexible and completely inconsistent, because my life is crazy.  The only way to write a book is to keep at it.
Q. When/how do you find the time to work?
A.  I write whenever I can.  Early morning is my best friend.  That is when no one needs me, and when I am fresh.  I also write in odd moments during the day and sometimes at night when I should be sleeping.  I take my laptop with me when I travel or when I will be waiting for someone in the car.
Q.  Are there certain tips/advice you'd want to share with others who want to start working like you?
A. If you have something to say there are more ways to say it than ever before.  You can blog, you can self-pub digitally, or you can publish real paper books with little or no investment using print on demand publishers.
However, if you don't love to write, it's probably not for you.  There are easier ways to make money.
Q. Was training/schooling required for the position? How/when did you complete it?
A.  You CAN write without training, but it would be foolish.  If you want to be good at it you have to pay the price.  That means attending writer's conferences, joining critique groups and professional organizations.  It means letting other people read your work and telling you where your flaws are. It's not for the faint of heart.
Q. What is the income percentage you bring in? or How much do you make from this job? or Does the income help a little, medium, or is the main source of your family's income? 
A. I write for the fun of it, and I write to make a difference.  Sometimes I sell something.   When I sold my first picture book, I thought that I had opened a door to a new career.  What I found out is that it isn't all that easy to sell books.  It's a journey. If you want to make money by writing you will also need to invest time and a little money into marketing your books. You can make a good amount off of books but you must have a marketing plan and stick to it.
Writing is like breathing to me.  I can't not do it.
Q. How would someone who wants to do something similar get started?
A.  Start writing.  Set aside a regular time to write, and know that your first efforts may not be that great.  You will improve with time and experience.  Just keep going.
What do you know that you could teach someone else?  This is a good place to start.  You can blog about it, and collect those blogs.  Over time you will create a journal that you can publish as an e-book.
Hang out with other authors.  Read a lot.  Learn to love revising.  Most authors don't like to revise, but revising can be your best friend.  Join a critique group and get used to taking criticism.  Even though it hurts a little, it will make you a better writer.
Once you have your work completed find an illustrator to illustrate your book. Once it is finalized, submitted it to multiple publishers for review and acceptance.
Thanks Linda!!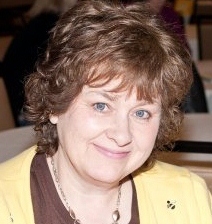 I believe that children are our greatest asset. I love writing for children.  I love teaching kids to follow their dreams.  You will often find me teaching writing classes at elementary schools, or teaching self-esteem classes for youth groups or women's groups.  Sometimes I even get paid.
I have written over 25 picture books, most of which are still looking for a home.  I am just finishing a "how to" book for piano parents, and have a few other children's books and "how to" books waiting in the wings.
Linda blogs at: http://paperandparchment.blogspot.com
Learn more about her picture books here: http://picturebooksrock.com
Link to book: Some Secrets Hurt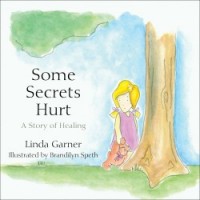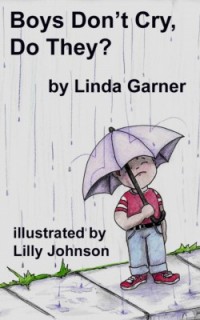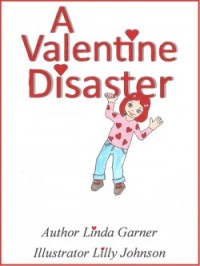 For other Posts/Interviews in this Series click on the links below:
Introduction to Money-Making SAHM Series
Series 2: Starting an Online Business
Series 5: At-Home Airline Assistant
Series 6: Become an At-Home Employee
Series 9: Run an at-Home Daycare
Series 10: Write and Self-Publish an eBook Part 1 & Part 2
Series 11: Teach Music Lessons from Home
Series 12: Distribute a Product You Love
Series 14: Become a Virtual Assistant
Series 15: Buying and Reselling Cheap Finds
Series 17: Making Money as a Transcriptionist
Series 18: How to Write and Publish a Paperback or Hardback Book
Series 19: Do Online Tech Support from Home
Series 21: Sell Your Own Sheet Music Part 1 and Part 2
Series 22: Start a Preschool from Home
Series 23: Start Your Own Boutique
Series 24: How to Make Money on YouTube
Series 25: Take Legitimate Online Surveys
Series 27: Become a Photographer
Series 28: Become a Property Manager
Series 29: Make Money Locally Teaching a Talent, Sport, or Hobby
Series 30: Substitute Teaching
Series 31: Sell Shaklee (MLM)-removed
Series 32: Review Websites for UserTesting
Series 33: Sell Mary Kay(MLM)-removed
Series 34: Become an Affiliate with Spark Naturals Essential Oils
Series 35: Quilting and Embroidery
Series 36: Make Money by Doing Laundry for Others through Laundry Care
more coming…pin or bookmark for more.

For other 'rich living' and Money-Making Stay at Home Mom case studies please subscribe, like me on Facebook, and follow me on Pinterest.