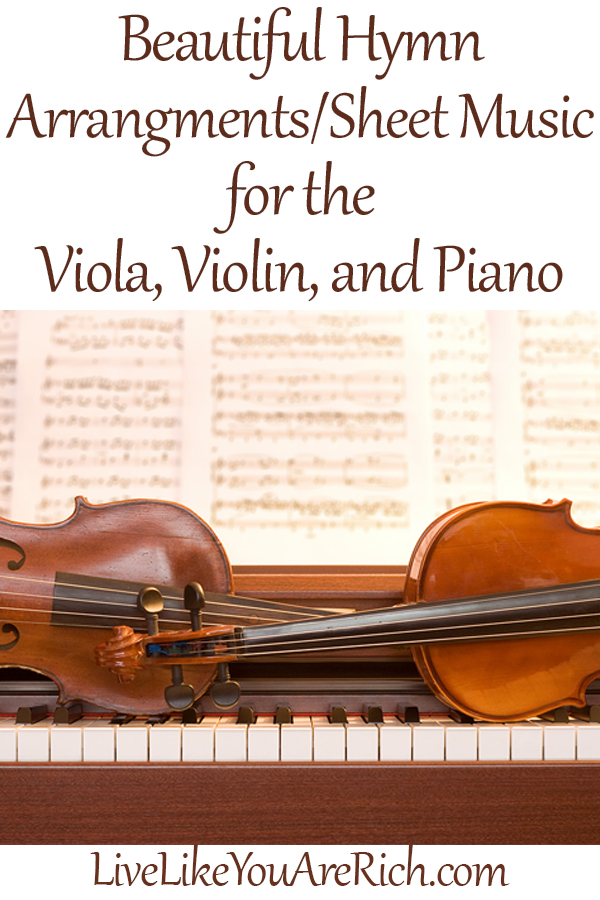 My little sister, Mandi is excellent at arranging gorgeous hymns for the viola, violin, and piano. Recently, she published a book and singles of multiple different hymns for the: viola and piano and for the violin and piano (you don't have to purchase the entire book). Some of her most popular hymn sheet music are: Nearer My God to Thee, Come Thou Fount, and Amazing Grace. You can find her viola, violin, and piano hymn sheet music here.  You can also listen to how beautiful the sheet music sounds by checking out her YouTube channel.
Below she discusses how she went about arranging, composing, and selling her hymn arrangements/sheet music and how you can too. In part 1 she gives a lot of information on how to sell your sheet music from home. Here in part 2 she will go into more detail. For those who are interested in selling sheet music from home, please read part 1 and part 2 (this page).
Welcome again Mandi,
Q. Can people without a degree write and publish sheet music?
A. Yes, anyone can compose and publish music. With any artistic field it's possible to become successful and make money without attaining a degree. With that said, to compose and publish your own compositions, and especially if you're publishing sheet music, will need some sort of training. Whether one chooses to study at an institution, with a private instructor, or by taking online courses, to produce a professional product on your own, some sort of advanced learning will definitely be required. You can become self educated by reading up on composition online, watching YouTube tutorials on your notation software or merely by studying others sheet music and scores.
Q. How did you get your sheet music copyrighted? Or do you need to?
A. With any type of music project, it's a good idea to get it professionally copyrighted. Technically, just listing your name on the project with the year it was completed qualifies as a copyright but to protect your legal rights to the piece/project and to be able to seek damages in the event of copyright infringement, registering online at http://www.copyright.gov/eco/ is easy and inexpensive. Though not mandatory, you should also consider registering any musical work with a performing rights organization such as ASCAP/BMI/SESAC. These organizations license/monitor public performances of your music, collect royalties, and pay you as the writer of the work. You can find out more about these PRO's (As they're called) online with any simple google search.
Q. How did you set up your sales online?
A. I set up my sales online using a simple plug-in on my website that links my customers to Paypal where you can purchase and instantly digitally download the sheet music. Making your own website nowadays can be very easy using platforms such as wix.com etc. Though when you start getting into the nuts and bolts of online payment, hiring a web programmer or someone who knows a bit about websites is definitely helpful with this portion of the project.
Q. What software do you ultimately find user friendly and that you chose to use?
A. Sibelius is much more user friendly, though I used Finale for this whole project. It was very tedious but I already owned the software and as it was my first time doing anything like this, I figured I would use what I had until I started making money from the project to purchase Sibelius.
Q. How did you find your editor for your book of arrangements?
A. I asked a former instructor to look over the scores and make any necessary edits or changes that I had overlooked. If you don't have an instructor or composer you know, a good starting place would be to go visit a local music store or instrument shop and ask around for referrals. Any local piano instructor or university with a music program would most likely know how to point you in the right direction as well. This was probably the best thing I could have done for this project, as there was a numerous amount of edits to make!
Q. How many hours do you work a week or how much of your time does this position require? Is it flexible? Is it consistent?
A. Writing and publishing music is definitely something you can do whenever you have any down time. Sometimes my best work is done after everyone is asleep with headphones on at 11 p.m. at night. Sometimes I wake up early and have a great rush of inspiration or clarity at 6 or 7 a.m. The nice thing is that it's flexible with everything else that I have going on in my life and I can spend as much time or little time on it I choose to.
Find Mandi's website/webstore here. She is currently selling Hymn Arrangements for the Viola, Violin, and Piano. You can check out Mandi's YouTube Channel here as well.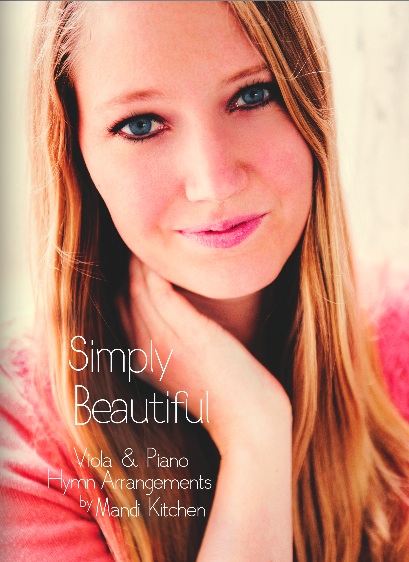 Mandi Kitchen is a professional composer, arranger, instructor and performer, who currently resides in Los Angeles. She holds a degree in performance and composition from Berklee College of Music in Boston, MA.
Thanks little sis!
For other posts in this series with live interviews on how to make money from home please click the links/titles that interest you below…
Introduction to Money-Making SAHM Series
Series 2: Starting an Online Business
Series 5: At-Home Airline Assistant
Series 6: Become an At-Home Employee
Series 9: Run an at-Home Daycare
Series 10: Write and Self-Publish an eBook Part 1 & Part 2
Series 11: Teach Music Lessons from Home
Series 12: Distribute a Product You Love
Series 14: Become a Virtual Assistant
Series 15: Buy and Resell Cheap Finds
Series 17: How to Make Money as a Transcriptionist
Series 18: How to Write and Publish a Paperback or Hardback Book
Series 19: Do Online Tech Support from Home
Series 21: Sell Your Own Sheet Music Part 1 and Part 2
Series 22: Start a Preschool from Home
Series 23: Start Your Own Boutique
Series 24: How to Make Money on YouTube
Series 25: Take Legitimate Online Surveys
Series 27: Become a Photographer
Series 28: Become a Property Manager
Series 29: Make Money Locally Teaching a Talent, Sport, or Hobby
Series 30: Substitute Teaching
Series 31: Sell Shaklee (MLM)-removed
Series 32: Review Websites for UserTesting
Series 33: Sell Mary Kay(MLM)-removed
Series 34: Become an Affiliate with Spark Naturals Essential Oils
Series 35: Quilting and Embroidery
Series 36: Make Money by Doing Laundry for Others through Laundry Care
more coming…pin or bookmark for more.

For other 'rich living' and Money-Making Stay at Home Mom case studies please subscribe, like me on Facebook, and follow me on Pinterest.