Welcome to Money-Making Stay at Home Moms: How to Make Money as a Hair Stylist/Cosmetologist
There are 38+ interviews in this series (see links below interview).
I have two wonderful friends who are excellent cosmetologists and have done my hair multiple times. They are both mothers and stay at home the majority of the time. One of my friends works a few hours a week, the other works a few days a week. I wanted to share both perspectives. First we have my friend Karly Kleiner. Karly works a few hours a week while her husband is at home with their son…
Q. What inspired you to begin working?
A. Honestly, I went to hair school during high school so that I could afford to put myself through college. And it turned out that I really enjoy the art of hair. Thus, I didn't pursue a different form of education. I grew up in a house where my mother and father worked full time. I always desired to work and be self-reliant like my mother. But, as the time in my life approached to have children my husband and I decided that I would stay at home with them. We didn't want our children to be raised by someone else, not even grandma so I pretty much quit working.
For the first 6 months of my first child's life I stayed at home. Then my husband lost his job. The only choice we had for income that seemed logical was for me to return to work in a field where I already had a skill. Cosmetology. My husband took a job at a restaurant and I returned part time to the salon I had previously worked at. We decided to work opposite schedules so we didn't need a sitter. Now a year later, my husband and I are getting back on our feet and expecting a new addition and I've only been working a few hours a week and am at home the majority of the time with our son.
Q: How many hours do you work a week or how much of your time does this position require? Is it flexible? Is it consistent?
A. I have decided to still work very part time (4-6 hours a week from a salon). I pay an hourly fee for my booth rental. I usually book my clients when my husband is home. So yes, it is very flexible.
Q. Are there certain tips/advice you'd want to share with others who want to start working like you?
A. I have learned some valuable lessons from this experience. I enjoy working. I love what I do! Working gives me a way to still be my own person. It allows me to have some sanity, and more importantly gives my husband some alone time with our son. One thing that I have also learned is that I need to make time for my husband and I. And for us to be together as a family. Being a cosmetologist is sometimes very demanding. You have people who depend on you every 3-8 weeks like clockwork.
So I have made a difficult decision to NOT work on Saturday's or Sunday's. In the salon industry you make most of your money by working Saturday and Sunday, but I have dedicated those days to other things. Saturday is for Family fun. Life's too short to work all the time. We have been truly blessed and become closer as a family because of it. Also, please keep in mind that as a cosmetologist you can do MORE than just "style hair". You are licensed to do facials, mani/pedi, waxing etc.
Q. What are some tips you would like to share with others who are interested in doing something similar to help out financially?
A. Do something you are good at and that you love! Don't just take anything you can get, or that makes money. Trust me you will not be happy. Life is about happiness and joy. Try different things! Don't be afraid to change your profession. Also don't be afraid to think outside the box. Specialize in something. I actually got my license in cosmetology education and worked at a hair school for a while before I had children. It was not for me, but I learned so much and can now do lots of other things because of it. Makea hobby into a business. Even if its embroidery or painting!
If you are a SAHM and interested in becoming a cosmetologist there are multiple ways to get the education needed. If you have younger kids you could take night classes. If your children are older and in school you could attend day classes. There are also apprentice options as well. Do a quick Google search of Cosmetology schools in your area and check out their prices and reputations. Then, I highly recommend going into each school and taking a tour before deciding on which one you will go to. Further, if funds are tight you may want to ask about scholarship options. I received a $2,000 scholarship for getting straight A's at my school. There are sometimes loans and financial aid options as well.
You don't have to rent a booth out at a local salon either. I know a lot of stylists who work from their home. They have to get a business license and have all the right things in their house. Their homes must also be up to business code i.e. separate entrance etc. Yet, many of my friends who work exclusively from their home love it! Other stylists have a traveling business. This is a license to go into others homes for those who are home bound, live in rest homes, the really wealthy/celebrities, etc. So getting a cosmetology license will give you a lot of different options.
Q. How much do you make from this job?
A. How much someone can make is up to you! Starting out, you probably don't want to charge $40 a cut. Once you feel experienced enough and people will pay it then your prices are all up to you! Also remember for those who did hair and are thinking of going back, don't undervalue yourself and your skills! Your knowledge, experience, and skill is what your clients are paying for, not your self-esteem. For me personally, I'll just say that the income from cosmetology is how we are able to afford all the necessary luxuries in today's world. Smart phone, internet, 2 cars, etc. Karly. Karly works in St. George, Utah and has a full schedule. If she is ever open for appointments I will update this post.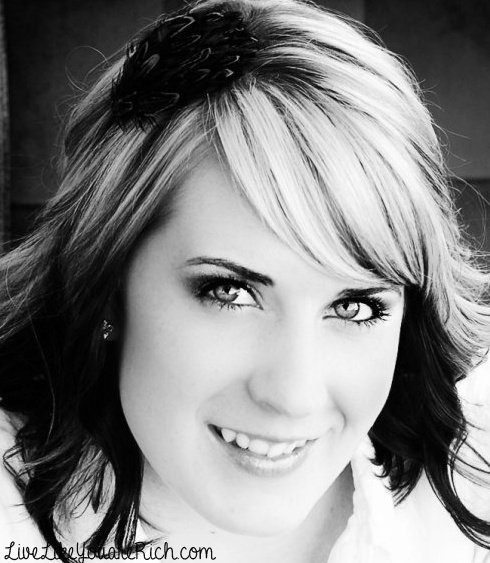 Next we have Angie Clark, she works at a salon that is minutes from her home. She rents out a booth a few days a week and has made a very successful business over the years. She works while her kids are at school, while they are watched by a sitter, and/or while her husband is at home. Angie shares the following:
Q. What inspired you to begin working?
A. Thinking back on what made me want to have my own skill or job probably stemmed from my early childhood. I watched my mother work very hard her whole life to make my dads small self employed income stretch to our large family of 8, and while I am very grateful that she stayed at home with us, I saw her struggle to find a balance and not loose her own identity in the all consuming roll of being a wife mother and homemaker.
I wanted to find a nice balance for me and I felt like to be the best person and mother I could be would require moderation in every area of life. It made sense to me that if I found a job where I could help provide for my future family, that it would take some financial burden off me and my husband, it would also allow me time away from the home to get adult conversations and to be myself instead of constantly being in the role of a wife and mother.
Q. Was training/schooling required for the position? How/when did you complete it?
A. As a mom I only had the desire to work part time, not full time so I had to think of jobs that would allow more flexibility and making a long story short I decided to go to SLCC my Senior year in High school, to get my license in Cosmetology. This took me a year and 3 months to get my schooling done.
Q: How many hours do you work a week or how much of your time does this position require? Is it flexible? Is it consistent?
A: Before I had children, I worked at a hair salon full time and did everything I could to stay up to date on my education and build up a good clientele. By the time I had my first child 3 years into my marriage, I was able to cut down the days I worked to 3 days a week. I scheduled my clients closer together or double booked myself and I made close to my same full time income but was only working 18-23 hours per week. It is very consistent (except for cancellations).
Q. Are there certain tips/advice you'd want to share with others who want to start working like you?
A. This has been a dream job for me and I am extremely grateful I chose to pursue this path! Many hair stylists choose to work in their home during naps or school hours and this works out great for them! However, I find it very rewarding and good for my mental health to get out of my house and work at a nice salon where I get to mingle with my co-workers and step completely out of the role of being a mother for 6-8 hours. I feel that this helps give me the balance I have always wanted and when I come home from working on a Tuesday or Thursday, I have had a chance to miss my 3 children. I am also much more patient and loving with them when I am home. When I work on Saturdays, my husband is home with our children and I think this is very good for him cause it helps him to have a better understanding of all the challenges that can come with being at home with kids. It also allows him to spend more quality time making memories with them which is important to me.
Q. What is the income percentage you bring in? Or does the income help a little, a good amount, or is the main source of your family's income?
A. Because I have been blessed to be so busy at my salon, I actually gross more than my husband does. Our lives would be completely different without my income, it allows my husband and I the opportunity to travel once a year (which was a dream of mine from the time I was little) and to have a good amount in savings so we can be prepared in the event of an emergency. I would also be able to work full time and provide for our family for a short time if anything happened to my husband's job. This brings us both great peace of mind.
Q. What are some tips you would like to share with others who are interested in doing something similar to help out financially?
A. Some people stress getting a full bachelors degree to ensure you get a good job. I feel that the purpose of an education is to give you a skill that is marketable and will pay you accordingly. There are many people I know with degrees that have jobs that don't pay as much as they need to break even (especially considering the thousands of dollars in school debt they are in because of the degree). My advice is to not rule out jobs that don't require a degree.
There are many great places to get a flexible job that can pay well and require much less schooling and money cosmetology is one of them and I believe Anita will be highlighting even more of these options on her blog.
Frequently Asked Questions about Cosmetology
Q. How much does a Hair Stylist make?
A. Obviously this can vary greatly depending on your experience, clientele and prices. Most simple Salons Like Fantastic Sams (which is where I first started) will pay hourly depending on how busy you are, they pay about $9 per hour-$16 plus tips. Other salons pay 50% commission of whatever you do. 'Booth Rent' is definitely the best thing to do when you are busy and have a good clientele (which is what I have done for the past 10 years) then you simply rent your station from a Salon, (which averages from $350 a month P.T. To $700 FT ) You would provide all your color and supplies, but you receive 100% of what your clients give you!
Q. How long does Cosmetology school take?
A. Cosmetology school now only requires 1,600 hours of school training. You could finish it in only one year of full time school, or just under 2 years at part time.
Q. How much does school cost?
A. In 2001 at the Jordan Campus of SLCC, it was only $9,000. Now most private schools are probably closer to $12,000+.
Q. Can you apprentice to get your Cosmetology license?
A. Yes! I think this would be a lot more fun than regular schooling and more give you a more applicable education right away. It requires 2,500 hours and would allow you to get your foot in the door of a nice Salon and start getting clients sooner.
How long does schooling take for other similar licensed jobs? Esthetician: 600 Hours OR 800 Hours Apprenticeship Nail Technician: 300 Hours OR 375 Hours Apprenticeship (at least) Good luck to all of us in finding our happy balance in life, and a job that suites you if that is your desire! -Angie
Angie works in Draper, UT and is amazing at what she does (reasonably priced too). If you are interested in her services, she has openings on Tuesdays and Thursdays. You can contact her through her website here.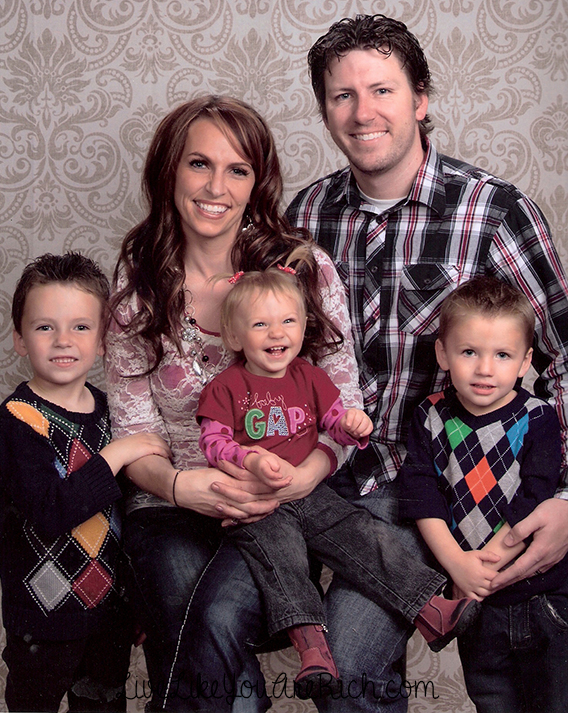 Check out the rest of the series here:
Introduction to Money-Making SAHM Series
Series 2: Starting an Online Business
Series 5: At-Home Airline Assistant
Series 6: Become an At-Home Employee
Series 9: Run an at-Home Daycare
Series 10: Write and Self-Publish an eBook Part 1 & Part 2
Series 11: Teach Music Lessons from Home
Series 12: Distribute a Product You Love
Series 14: Become a Virtual Assistant
Series 15: Buy and Resell Cheap Finds
Series 17: How to Make Money as a Transcriptionist
Series 18: How to Write and Publish a Paperback or Hardback Book
Series 19: Do Online Tech Support from Home
Series 21: Sell Your Own Sheet Music Part 1 and Part 2
Series 22: Start a Preschool from Home
Series 23: Start Your Own Boutique
Series 24: How to Make Money on YouTube
Series 25: Take Legitimate Online Surveys
Series 27: Become a Photographer
Series 28: Become a Property Manager
Series 29: Make Money Locally Teaching a Talent, Sport, or Hobby
Series 30: Substitute Teaching
Series 31: Make Money through SwagBucks
Series 32: Review Websites for UserTesting
Series 33: Tutoring—coming soon
Series 34: Become an Affiliate with Spark Naturals Essential Oils
Series 35: Quilting and Embroidery
Series 36: Make Money by Doing Laundry for Others through Laundry Care
Series 37: Make Money on Fiverr
Series 38: How to Make Money from Home with Contena
more coming…pin or bookmark for more.

For other 'rich living tips' please subscribe, like me on Facebook, and follow me on Pinterest and Instagram.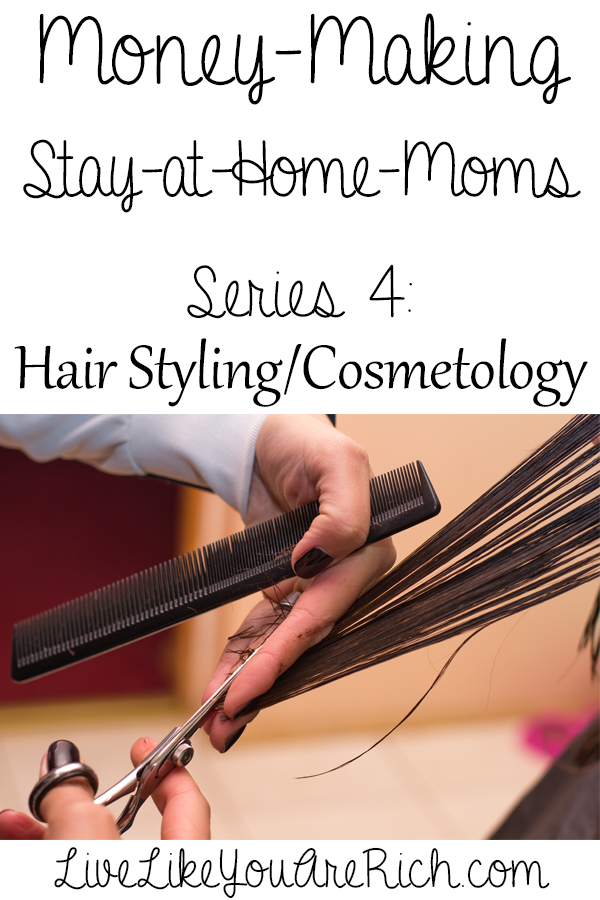 For other 'rich living' and Money-Making Stay at Home Mom case studies please subscribe, like me on Facebook, and follow me on Pinterest.