Today, Adrian, a friend of mine will be doing an interview on how she successfully makes money on Fiverr each month—doing things she likes and chooses to do! It's an impressive story.
Note- although 95% of the mothers interviewed in this series are stay-at-home moms, Adrian works a day job. I am making an exception and including her in this interview because I know many SAHM's could make money on Fiverr.com too. I believe many can benefit from Adrian's information!
Welcome Adrian,
Q. What inspired you to begin working?
A. Well, my story is a bit different than most. I do already have a day job – I've worked for a large financial institution for 25 years now, but I always like to have a little something on the side to help pay the bills and give me a little extra spending money between paydays. I was an Ebay seller for about 5 years, I sold scrapbooking and stamping products for 9 years, I've been blogging for 8 years and I kind of stumbled across Fiverr a few months back. I think it's been my most profitable side gig so far.
Q. How did you go about starting your business or arranging a work at home position?
A. Fiverr is very easy to get started. You can sign up (by clicking here) as both a buyer and a seller in one step.
I do buy a lot of services on the site too – Five bucks is a pretty good bargain for stuff, although the prices can go higher from there. You just poke around the site and find ideas for different gigs you think you can offer. Then you set up a gig with the description, photos, etc. and hopefully people come along and place orders with you. I mostly write complaint letters and crowdfunding campaigns, but I also have gigs to manage people's Pinterest accounts, help them figure out their debt snowball strategy, or coach them through decluttering their houses.
Q. What are some tips you would like to share with others who are interested in doing something similar?
A. I would say, just jump in and give it a shot. Just be prepared to deliver quality work, offer terrific customer service, and deliver your work on time. I've gotten some great feedback from some of my clients and almost all of them have been extremely pleased with my work.
Q. How many hours do you work a week or how much of your time does this position require? Is it flexible? Is it consistent?
A. That's the good news/bad news situation. You aren't necessarily in control of your workflow and usually it's a feast or famine situation. Now that I'm a Level 2 Seller, I generally get 2 to 3 orders per day ranging from $5 to $35 for each order, but there's times when I don't get any, or there's times when I get 4 or 5 of them. You can put your gigs on pause if you are going on vacation or if your queue gets too full.
Q. When/how do you find the time to work?
A. That's the big question, but that's where being a workaholic comes in handy. Usually in the evenings after work, or on weekends. Some of the complaint letters are pretty quick and easy, but a major Kickstarter campaign can take a couple of hours and fixing up someone's Pinterest account can take time over several days. But I have a 96% on-time rating, so I'm managing to get it all done somehow.
Q. Are there certain tips/advice you'd want to share with others who want to start working like you?
A. If I were going to start a Fiverr business, I would spend some time poking around the site and learning from some of the higher-level sellers. And besides, it's FUN! You can have your fortune told, have a custom video created for your website, have someone call your friend to sing them a happy birthday, get a custom logo or a portrait made, or get an entire website design. If you can think of something you can do, there is probably someone on Fiverr who will offer to do it for you starting at $5. There is even a whole section of jobs where people will do your homework as well, so don't tell your kids about it!
Q. Was training/schooling required for the position? How/when did you complete it?
A. No, not at all, although I think most of the gigs do require some level of artistic or technical skill, even if it's a hobby. For instance, I wrote a killer complaint letter after my middle son's wedding that got us a $250 refund and an apology – the reception hall messed up on a lot of things. So, I thought other people might need the same thing and I was right. Same thing for Crowdfunding. My youngest son did his Eagle Project through crowdfunding, and I thought others might need the same thing – now it's my most popular gig.
Q. What is the income percentage you bring in? or How much do you make from this job?
A. Because I work a white-collar job and my husband works a blue collar job, I was already bringing in the majority income. But he has his own side gigs as well, so it comes out almost even. But we have a son who will be going to college next year, so we are working hard to pay off some debt before that. So my Fiverr income, which has grown from a hundred or two a month to several hundred per month usually goes to pay bills or to pay for extra things like our son's Eagle ceremony, Senior photos, and class ring.
Q. How would someone who wants to do something similar get started?
A. Sign up for Fiverr.com for free here and get a gig or two of your own, then give it a try. Feel free to check out my gigs at Fiverr.com/agentil, ask me questions, etc.! Thanks Adrian!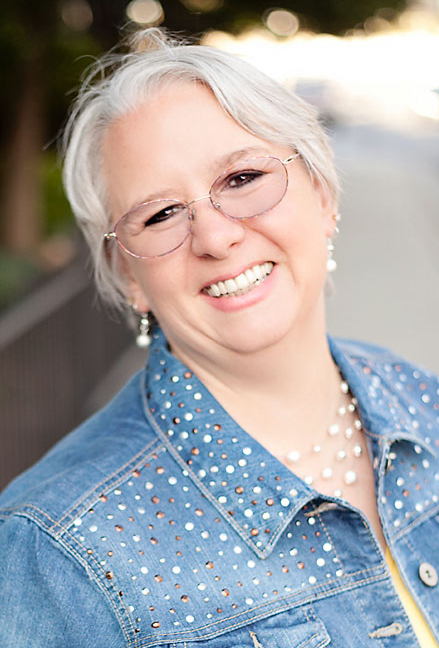 Adrian blogs at AdriansCrazyLife.com.
For more info: she also wrote a post you can find here on 'How to make money selling AND buying on Fiverr'
For other inspiring ways to legitimately work from home, please click the links below.
Introduction to Money-Making Stay-at-Home Moms
Series 2: Starting an Online Business
Series 5: At-Home Airline Assistant
Series 6: Become an At-Home Employee
Series 7: Make Money Captioning through Rev
Series 9: Run an at-Home Daycare
Series 10: Write and Self-Publish an eBook Part 1 & Part 2
Series 11: Teach Music Lessons from Home
Series 12: Distribute a Product You Love
Series 14: Become a Virtual Assistant
Series 15: Buying and Reselling Cheap Finds
Series 17: How to Make Money as a Transcriptionist
Series 18: How to Write and Publish a Paperback or Hardback Book
Series 19: Do Online Tech Support from Home
Series 21: Sell Your Own Sheet Music Part 1 and Part 2
Series 22: Start a Preschool from Home
Series 23: Start Your Own Boutique
Series 24: How to Make Money on YouTube
Series 25: Take Legitimate Online Surveys
Series 27: Become a Photographer
Series 28: Become a Property Manager
Series 29: Make Money Locally Teaching a Talent, Sport, or Hobby
Series 30: Substitute Teaching
Series 31: Make Money through SwagBucks
Series 32: Review Websites for UserTesting
Series 33: Tutoring—coming soon
Series 34: Become an Affiliate with Spark Naturals Essential Oils
Series 35: Quilting and Embroidery
Series 36: Make Money by Doing Laundry for Others through Laundry Care
Series 37: Make Money on Fiverr
more coming…pin or bookmark for more.

For other 'rich living' tips and money-making tips, please subscribe, like me on Facebook, and follow me on Pinterest and Instagram.