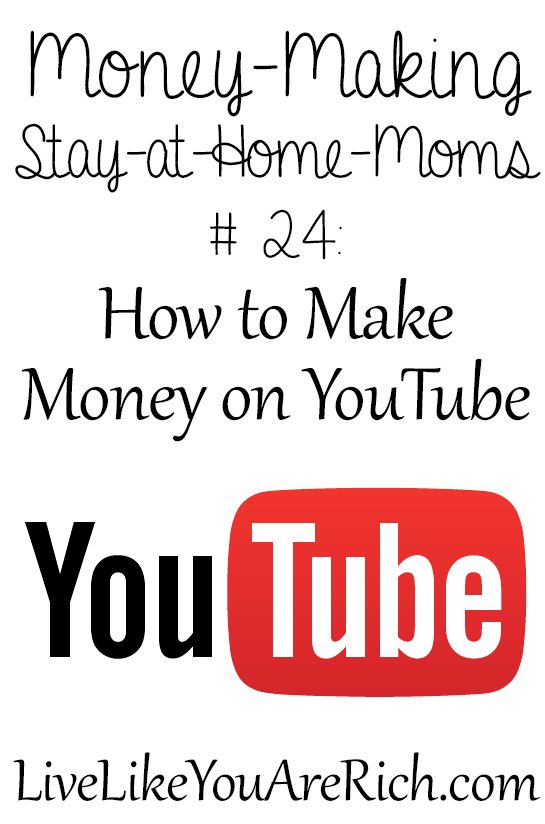 Today's Money-Making SAHM is Brooke Creech. She began realizing that the videos she uploaded to YouTube were making her a pretty steady stream of income so she decided to work harder at it. She has successfully started a few YouTube channels and loves what she does! If you love to film tutorials, tips, or anything else, this interview is for you.
Welcome Brooke,
Q. What inspired you to begin working?

A. I've been a blogger since the end of 2010. While I was reading other blogs, I started seeing that they had videos in their posts. I decided to try putting some in my posts, so I uploaded them to Youtube just for the sake of being able to embed them. What started as just a platform for hosting those videos evolved into making videos just for Youtube because I found I really enjoyed them.
I abandoned my first channel full of those phone videos and didn't realize how much they were contributing to my adsense payments. A simple video I had done on our new DIY desk had gotten over 8,000 views since I had forgotten about it. (Here's the reupload of it since the old channel is gone.) Something I did a year before was still making me money without any extra effort from me.
Q. How did you go about starting your business or arranging a work at home position?

A. When I first started making videos, I was using a 3 year old, very poor camera phone. They were fuzzy, but they were made with love and enthusiasm. I was already signed up for Google Adsense because of my blogs, so it was easy to connect monetization to my videos. If you're new to using Youtube, it may take a little bit of making and sharing videos before you're able to add the ads to them and begin making money from them.
Q. What are some tips you would like to share with others who are interested in doing something similar?

A. Don't go into it just for the sake of making money. Make videos about things you love, even if you don't think anyone wants to watch it. There's someone out there who does. Youtube is not a get rich quick career, but it can lead to steady income. You do not need a nice camera to get started. My first somewhat-viral video was made with the camera on my husband's Samsung tablet. Just get started!
Q. How many hours do you work a week or how much of your time does this position require? Is it flexible? Is it consistent?

A. I'm a Monday through Friday work at home mom who puts around 6 hours a day into it, 30 hours a week. Around 3 hours of that is spent on filming and editing Youtube videos. We also sit on the deck on Sundays while the kids play in the yard, so I use some of that time weekly to write down my video ideas and some sort of scripting in a notebook. I know, old fashioned, but it works for me to unplug while I think.
Q. When/how do you find the time to work?

A. My oldest child is in school, so my work is done while he's there. I also have a five year old who's starting school next year. I balance my time between working and spending time with him, but I'm lucky that he's a very independent kid. That's what led me to try working at home to begin with. My kids are quite content to sit with a book. In my office, I have a second table where my youngest boy can read, color, or chat with mom while I work. They're even standing off frame pretty often in my videos.
Q. Are there certain tips/advice you'd want to share with others who want to start working like you?

A. Write down every excuse you have for not doing it. Include things like "I don't have a good camera. I don't have anything interesting to say. I'm too nervous." Now throw it away and forget about it because they don't matter. For your first few videos, you'll hate them. That's just how it is. You'll get more comfortable as it goes along, and you'll be glad you tried it.
Q. Was training/schooling required for the position? How/when did you complete it?
A. My background is in finance and marketing and I attended college for business. That helps me a little bit while interacting with sponsors, but I think that the most useful training was simply watching how others did it. The Youtube Creator Academy has a good series going on now to help you know what to do with your videos once they're up. I also suggest getting familiar with Windows Movie Maker or iMovie for editing. Both are really easy to work with.
Q. What is the income percentage you bring in? or How much do you make from this job? or Does the income help a little, medium, or is the main source of your family's income?

A. I use a combination of ads in the videos, sponsored placement, and affiliate links in the description boxes to make an income. We are an upper middle class family and I bring in around 10% of our income. I take care of things like school clothes, birthday/Christmas presents, and miscellaneous things we need around the house, and the rest of the money I make goes toward paying off our home early.
Q. How would someone who wants to do something similar get started?

A. Go to Youtube.com while logged into your Google account and upload your first video!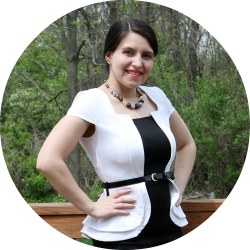 My Beauty Channel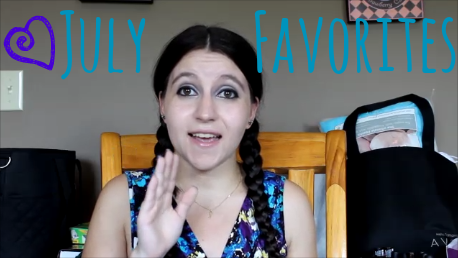 My Blog
I am a work at home mom with a camera and too many interests to count. I run a homemaking blog, a new homemaking Youtube channel, a beauty Youtube channel, and work as an admin for the media company Mom Powered Media. On the rare occasion I'm not plugged in, I'm spending time here in Ohio with my husband and two sons.
Thanks so much Brooke!
For other posts in this series with live interviews on how to make money from home please click the links/titles that interest you below…
Introduction to Money-Making SAHM Series
Series 2: Starting an Online Business
Series 5: At-Home Airline Assistant
Series 6: Become an At-Home Employee
Series 9: Run an at-Home Daycare
Series 10: Write and Self-Publish an eBook Part 1 & Part 2
Series 11: Teach Music Lessons from Home
Series 12: Distribute a Product You Love
Series 14: Become a Virtual Assistant
Series 15: Buy and Resell Cheap Finds
Series 17: How to Make Money as a Transcriptionist
Series 18: How to Write and Publish a Paperback or Hardback Book
Series 19: Do Online Tech Support from Home
Series 21: Sell Your Own Sheet Music Part 1 and Part 2
Series 22: Start a Preschool from Home
Series 23: Start Your Own Boutique
Series 24: How to Make Money on YouTube
Series 25: Take Legitimate Online Surveys
Series 27: Become a Photographer
Series 28: Become a Property Manager
Series 29: Make Money Locally Teaching a Talent, Sport, or Hobby
Series 30: Substitute Teaching
Series 31: Sell Shaklee (MLM)-removed
Series 32: Review Websites for UserTesting
Series 33: Sell Mary Kay(MLM)-removed
Series 34: Become an Affiliate with Spark Naturals Essential Oils
Series 35: Quilting and Embroidery
Series 36: Make Money by Doing Laundry for Others through Laundry Care
more coming…pin or bookmark for more.

For other 'rich living' and Money-Making Stay at Home Mom case studies please subscribe, like me on Facebook, and follow me on Pinterest.
For other 'rich living'