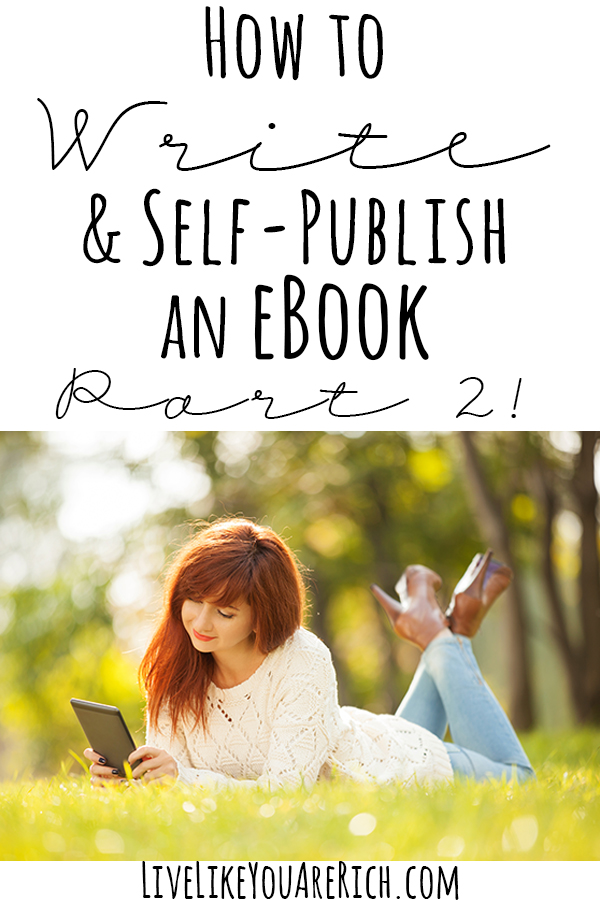 My sister and I will be self-publishing our eBook this year (2014) and we are very excited about it!! After asking Davonne Parks many questions about how to write and self-publish an eBook in Part 1 I still had more questions to ask. So chances are, if you are also interested in writing, self-publishing, and marketing your eBook you will have some of these same questions as well.
Thank you Davonne for sharing further experience and knowledge with us!
Welcome…
Q: How did you find your editor for your eBook?
A: One of my cousins is a professional editor. Her and I used to edit another blog together so I knew in advance that we work really well in a writing/editing environment. Most people know someone who edits, so if you need an editor ask around. Make sure to pay your editor – after-all, you're going to be paid for your book after it publishes!
If you genuinely can't afford to pay for editing, offer to barter. For example, maybe you could cook dinner and babysit your friend's kids while she edits your book for you. Or maybe there's a room in her house she's been dying to paint – you could paint her room while she edits your book.
*Note from Anita- If you don't know an editor you could look on sites like Elance and Odesk.
Q: Did you have to set up a separate company for the eBooks?
A: I do have a separate bank account for my book business. Money from my eBooks, affiliate sales, etc. all go directly into that account for simplification of record-keeping. As far as whether or not to set up a separate company, I highly recommend talking to your accountant. Laws can vary from state-to-state and it's good to make sure you're doing everything the best way possible.
Q: Is pushing all sales through Amazon/Kindle the best strategy to avoid your book from being stolen? Is it the most profitable?
A: As far as books being stolen, there is no 100% guaranteed way to prevent this from happening. It's unfortunate, but people share information all the time that they're not supposed to. Yes, it is wrong of them to do so, but I try to look on the bright side – if my book is being unlawfully given away, at least it's being read!
When I first published my eBook, I sold it on both Amazon and eJunkie.
On Amazon it is free to upload books plus I get to keep 70% of book sales as long as the book is listed between $2.99 & $9.99. If my books are listed for more or less than those amounts, my profit drops to 35%.
Ejunkie, costs $5.00 per month but after that $5.00 fee, I'm able to keep 100% of my profits. Another perk to eJunkie is that I can choose my own affiliate amounts. Ejunkie will then provide the links and other information that people need when signing up for an affiliate account. I can also offer coupon codes on ejunkie but can't do that with Amazon.
Both websites allow me to set my own prices.
The con to ejunkie is that it doesn't have the exposure Amazon has. For example, my book has gotten all the way up to #2 in the Amazon Time-Management category, which put my book not only on that best-selling list, but also in the "Hot New Release" category. That in turn made my book more visible and started a wonderful cycle of selling more books!
The other con to ejunkie is that I have to remember to pay affiliates each month, unlike Amazon which pays affiliates automatically.
Q: How did you come up with a price point for your ebook?
A: I looked at other books of a similar length and quality within my niche, then priced my book accordingly. I originally sold my book for $4.99 per copy. After running a book sale, however, I realized that I sold more than twice as many copies, and therefore made more money per month, with a lower price of $2.99 so I now keep my book at the $2.99 price all the time.
Q: Do you sale a lot of books in Europe? If so do you have to pay that really high VAT tax?
A: I don't sell many books in Europe. For the books I do sell in Europe, I profit $1.70 per copy as opposed to the $2.06 I make for each book sold in the US.
Q: What is/was the most effective way of marketing your ebook?
A:There are several ways to market and sell eBooks!
1) A few weeks before publication, send your completed eBook to willing family and friends for them to read. Ask them to leave reviews on Amazon for you if they like your book. Reviews are very important to people buying on Amazon, so having a few in place will help sales immensely.
2) Have a great cover. People do judge books by their covers so pay a designer and make sure your cover looks professional!
3) Have an amazing sales page. Most people won't know that your book is awesome unless you show them why it is – and nobody will buy a book unless they have reason to believe that it's going to be really good.
4) Get your book to as many people as possible! Find bloggers in your niche and send them a nice e-mail along with a free copy of your book. Offer to do a giveaway or coupon code if the blogger feels your book would be a good fit for his or her readers. Be nice and friendly, but never be pushy. Remember that bloggers are busy and many of them won't respond, but a few will so it's worth the effort!
5) You can also run a $0.99 Black-Friday sale (that goes from Black Friday through Cyber Monday). Let bloggers within that book niche, as well as frugal bloggers, know about your sale so they can tell your readers.
6) Participate in book bundles whenever possible. Just make sure that you'll be paid a percentage of every single bundle sold, not just bundles sold by authors or affiliates.
7) Guest post on other websites and include a link to your book or your blog in your bio at the end of your guest-posts. Let other people get familiar with your writing because if they like it, they'll feel more inclined to buy your books!
8) Keep trying! The first week my book was available, I only sold a grand total of nine copies. It can take awhile to get things going but keep working at it and don't give up!
Thanks Davonne for providing this informative information on writing and self-publishing an eBook! If you have additional questions or comments please leave them below!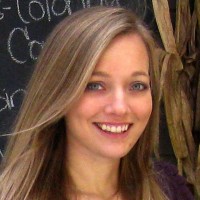 Davonne Parks is a married Christian homeschool mom who blogs about cultivating a heart for motherhood, as well as organization and simplicity, at DavonneParks.com. Davonne believes that some of life's richest moments happen when we embrace the beauty of imperfection as we extend grace to ourselves and others. She's written two eBooks, "101 Time-Saving Tips for Busy Moms" (free to her blog subscribers) and "28 Days to Timeliness: Tips and Confessions from a Semi-Reformed Late Person." 
More post in the Money-Making SAHM mom series:
Introduction to Money-Making SAHM Series
Series 2: Starting an Online Business
Series 5: At-Home Airline Assistant
Series 6: Become an At-Home Employee
Series 9: Run an at-Home Daycare
Series 10: Write and Self-Publish an eBook Part 1 & Part 2
Series 11: Teach Music Lessons from Home
Series 12: Distribute a Product You Love
Series 14: Become a Virtual Assistant
Series 15: Buy and Resell Cheap Finds
Series 17: How to Make Money as a Transcriptionist
Series 18: How to Write and Publish a Paperback or Hardback Book
Series 19: Do Online Tech Support from Home
Series 21: Sell Your Own Sheet Music Part 1 and Part 2
Series 22: Start a Preschool from Home
Series 23: Start Your Own Boutique
Series 24: How to Make Money on YouTube
Series 25: Take Legitimate Online Surveys
Series 27: Become a Photographer
Series 28: Become a Property Manager
Series 29: Make Money Locally Teaching a Talent, Sport, or Hobby
Series 30: Substitute Teaching
Series 31: Sell Shaklee (MLM)-removed
Series 32: Review Websites for UserTesting
Series 33: Sell Mary Kay(MLM)-removed
Series 34: Become an Affiliate with Spark Naturals Essential Oils
Series 35: Quilting and Embroidery
Series 36: Make Money by Doing Laundry for Others through Laundry Care
more coming…pin or bookmark for more.

For other 'rich living' and Money-Making Stay at Home Mom case studies please subscribe, like me on Facebook, and follow me on Pinterest.