Holidays and gift giving can be very expensive but they don't have to break the bank. Here are some of the things I do in order to save over 50% on gifts each and every year.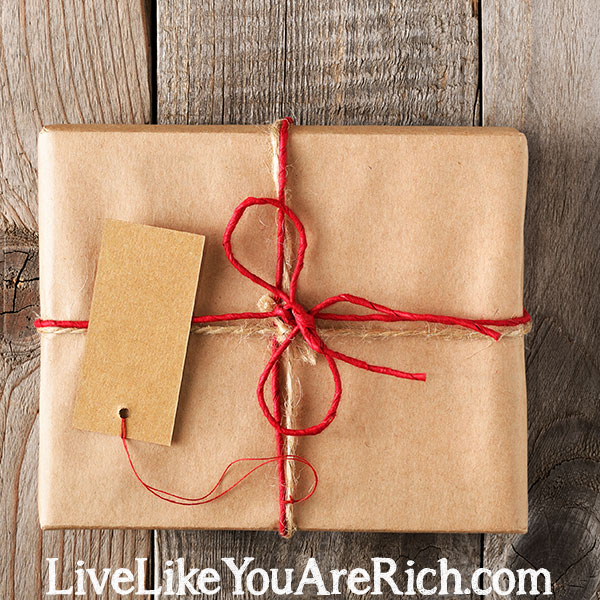 1. Draw names.
This is the single most beneficial way of slashing a ginormous-gift-giving-bill. Just draw names in the family so that you are each only giving one gift per person in that family. We draw names for my immediate and extended family. Instead of getting hundreds of gifts each year, I give 8, plus my parents and grandparents (3 more).
Once the kids are older they will draw names amongst themselves and give one gift per sibling like my family did growing up as well. Twenty-one gifts may sound like a lot, but when you considered how large my family is (I have 5 siblings and 13 nieces and nephews). Then we have cousins, uncles, aunts, etc. to whom we are close, and the count reaches over fifty. Considering this, 21 gifts are not all that bad.
2. Set an agreed upon spending limit for 'drawn name' gifts.
For the kids, we typically stick to $10-15.00. I compiled an extensive gift guide for best rated kids gifts on Amazon from $2.00-$10.00 here. For the adults, it ranges from $25.00 to $50.00 depending on the family we draw names for. Then I also give my parents a gift. For my grandparents, I make a homemade gift because they request we don't spend money on them.
For neighbor gifts, I give something like these popular "27 neighbor gifts in 27 minutes gifts" which cost about $30.00. Then there are Santa gifts. Having a set amount helps me prepare, save, and budget well. I also shave down my spending even more by using some of the tips below and some tips found here.
3. Start early.
We send out the list/drawn name assignments in early October. This enables us to budget out our gift buying over the course of three months instead of two. Starting early also helps a lot with finding deals. For example, there was a big sale on some toys that I knew my son would like. I bought them in September.
Then there was a huge clearance sale last month at Gymboree and I was able to get 5 very nice gifts/outfits purchased for the kids and a few of their cousins. I've found a few things on Zulily.com (Love this website), and now I have a good portion of my Christmas gift shopping done. Even right now (early/mid November) is an early start. Keep your eyes open for coupons, deals, clearance items, discounts, etc. More on shopping discounts, coupons, sales, etc. can be found here.
4. Keep a detailed list.
Keeping a list of what I have bought for whom, and for how much, helps me stay organized. I also have a list of whom I still need to buy gifts for and what they have on their 'wish list.' Keeping these lists really helps me stay organized, buy, or make what I know they want, and not overspend.
5. Shop online using Rakuten to get free cash back on online purchases.
Using Rakuten is super easy. All you have to do is go to Rakuten.com, search the store you want to buy from online and then click on that store and order as normal with your credit card, debit card or gift card. You can use coupon codes and the site functions exactly as if you had not come through Rakuten.com.
After you complete your order, you will receive a % of rebate/cashback to your eBates.com account. When you sign up right now and purchase something through eBates you will get a $10.00 gift card and can choose from a few different stores such as Target. Click here to sign up for free and save through Rakuten.com.
6. Give what you can afford.
My children are still pretty young (1 and 3). So I'm not going to go 'all out.' I have some toys and clothes and they will have about 7-12 presents to unwrap. The total cost will be under $50.00. I know that with older kids budgeting for Christmas is much more difficult to do.
But if in order not to accrue debt, budgeting is necessary, try giving fewer gifts if the quality is the main concern, or less expensive gifts if quantity matters more to the child. Just stick to your budget, using a few of these other ideas can help stretch your money as well.
7. Make homemade gifts.
While homemade gifts are not always cheaper than store bought, if they are less expensive then obviously making them will save you money. For example, I love crocheting really nice warm beanies. I would often ask the person what color, design, etc. they wanted and then I would crochet the beanie. It cost me $2.00 and a few hours of my time. I would sell them for $15-$30 so when I gifted them, people really appreciated it. This has helped me with my Christmas budget multiple times since learning to crochet.
8. Give coupons/vouchers for services, skills, lessons, etc.
Try thinking about tasks that you can do and offer as a gift. For example, a homemade three course dinner for a loved one, a car wash and detail, hair cut, hair color, organization services, tutoring, photography or Photoshop lessons, beginning lessons for a foreign language, and the list could go on and on. Think about the person you are giving the gift to.
Have they ever mentioned they'd love you to teach them about or how to do something? Or perhaps they've mentioned wanting highlights but not being able to afford them. Whatever it is, if you have the skill/talent then offering it as a gift is not only heartfelt and valuable but also saves you money.
9. Shop sales + coupons + rebates/cashback.
This post: 11 tips I use to maximize savings online and in stores while shopping for gifts goes into more detail about this.
10. Price match.
If you would like something and already have a gift card to another store, or another scenario where price matching is going to save you out of pocket money, buy it at a store that will price match.
11. Propose an alternative to gifting.
When we were old enough to understand, my parents asked us to choose between getting Christmas gifts or a family vacation to Mexico. We unanimously decided on Mexico. We did end up with some socks and a small gift here and there but that Christmas was scarce. We didn't mind, we had all enjoyed our trip to Mexico way more than the material items we didn't get. If affording a family vacation and Christmas gifts is a difficulty, present your children with the option to choose.
Another alternative is to opt to donate instead of gift. For the last few years my family (brothers and sisters) have decided that instead of adult Christmas gift exchanges we would donate what we would've spent to a charity of choice (the Ronald McDonald house, the Venezuelan people who are suffering, Primary Children's hospital, Sub for Santa, etc.) This year we will be donating money to help with the Syrian refugees.
In fact, my sister just created this video about the Syrian refugees. She wrote the music and lyrics for the song. Please take a minute and watch it. And if you would like to donate, please check out the description of this video on YouTube for the details.
So while Christmas is an expensive time of year, if you use the aforementioned 11 tips you can easily slash your gift budget by over 50%.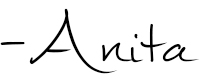 For other 'rich living' and money-saving tips, please subscribe, like me on Facebook, and follow me on Pinterest, and Instagram.