This Neighbor Gift Christmas Potpourri with Free Printable is beautiful, classy, and inexpensive.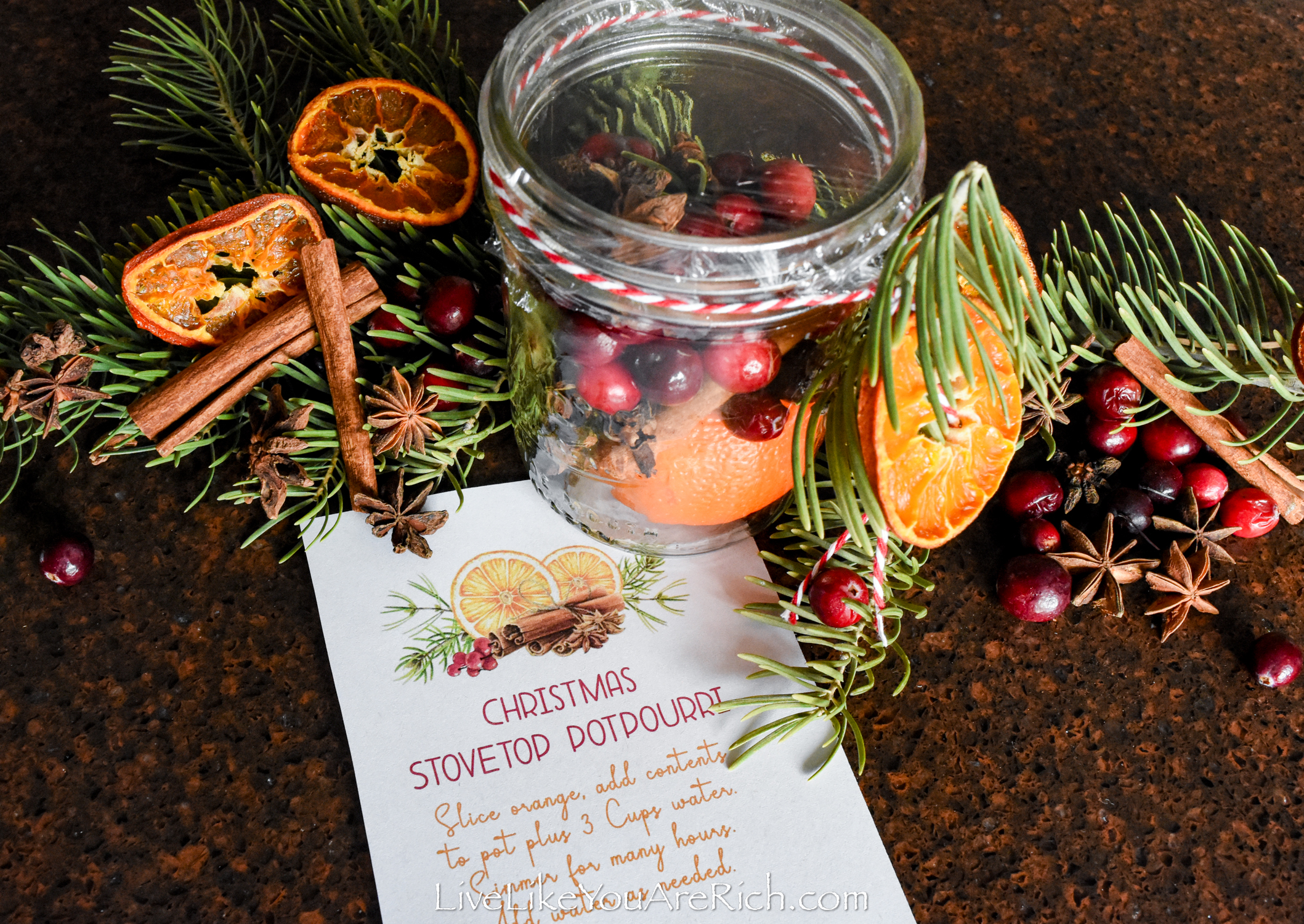 Stovetop potpourri with Christmas smells like pine, cinnamon, cranberry, anise, and orange is a festive way to celebrate Christmas and set a Christmas ambiance in the home.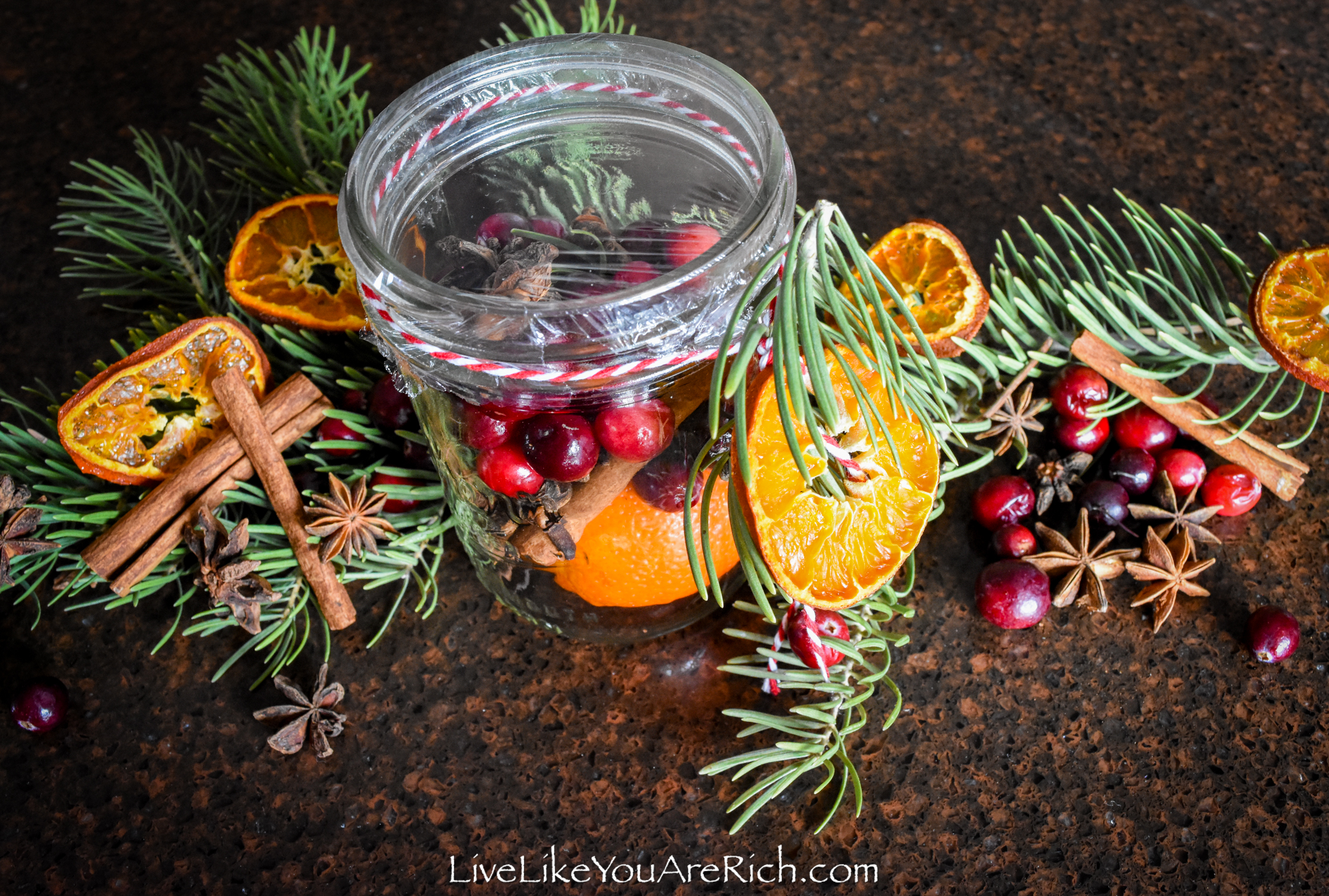 I have made this for our home and love the way it smells. This mix of items in this potpourri has a great balance of Christmas smells that fill the air.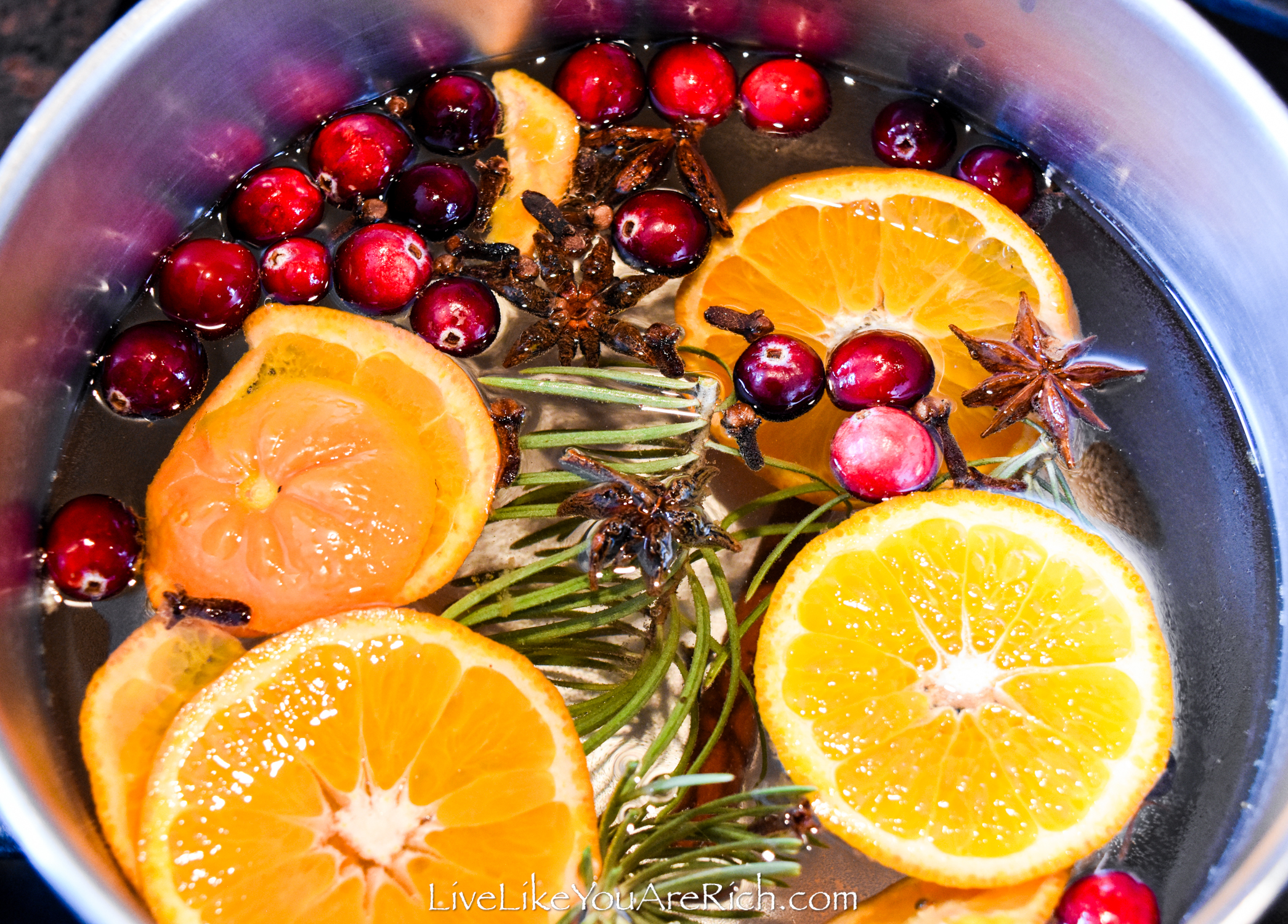 This is a great neighbor gift as it is beautiful, fun to receive and use, and can be made quickly and inexpensively.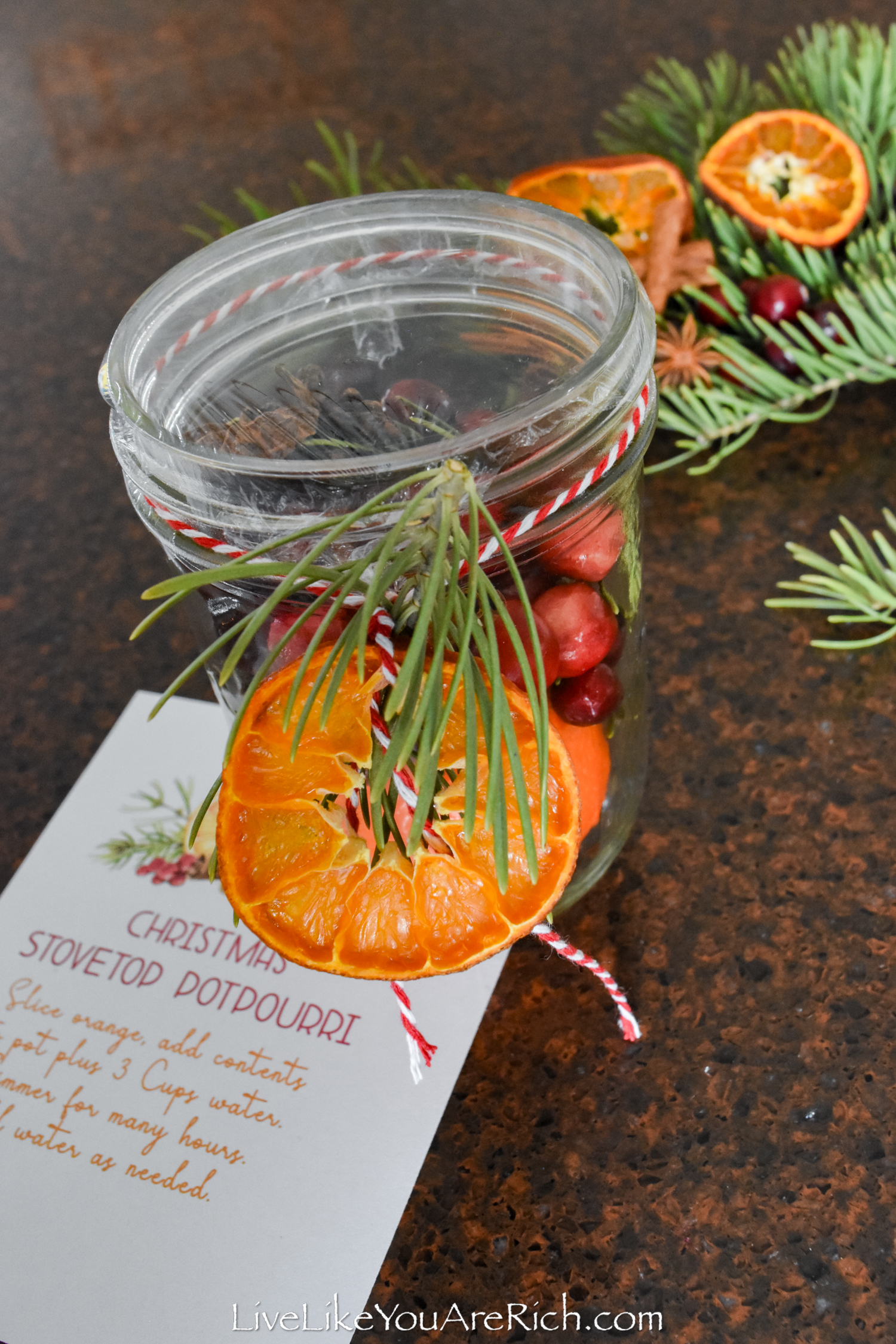 Supply List for this Neighbor Gift Christmas Potpourri
String– I love this red and white one.
Glass jar 13-16oz– Bonne Mammam and other jam/jelly/curd have beautiful jars that are the perfect size for this potpourri. If you save throughout the year, wash, and store them then the jars themselves would be free. Alternatively, you can find 16oz jars at thrift stores or buy them new on sale.
Plastic wrap or paper to cover the top Note-I did try to use cheesecloth because it is inexpensive and doubles as a fun gift but it would not work with the string and it covered the jar too much so that you couldn't see the pretty colors.
Free Printable- Attach this cute free printable to your gift.
Optional-Dried Clementine. I posted a video on how to dry clementines here.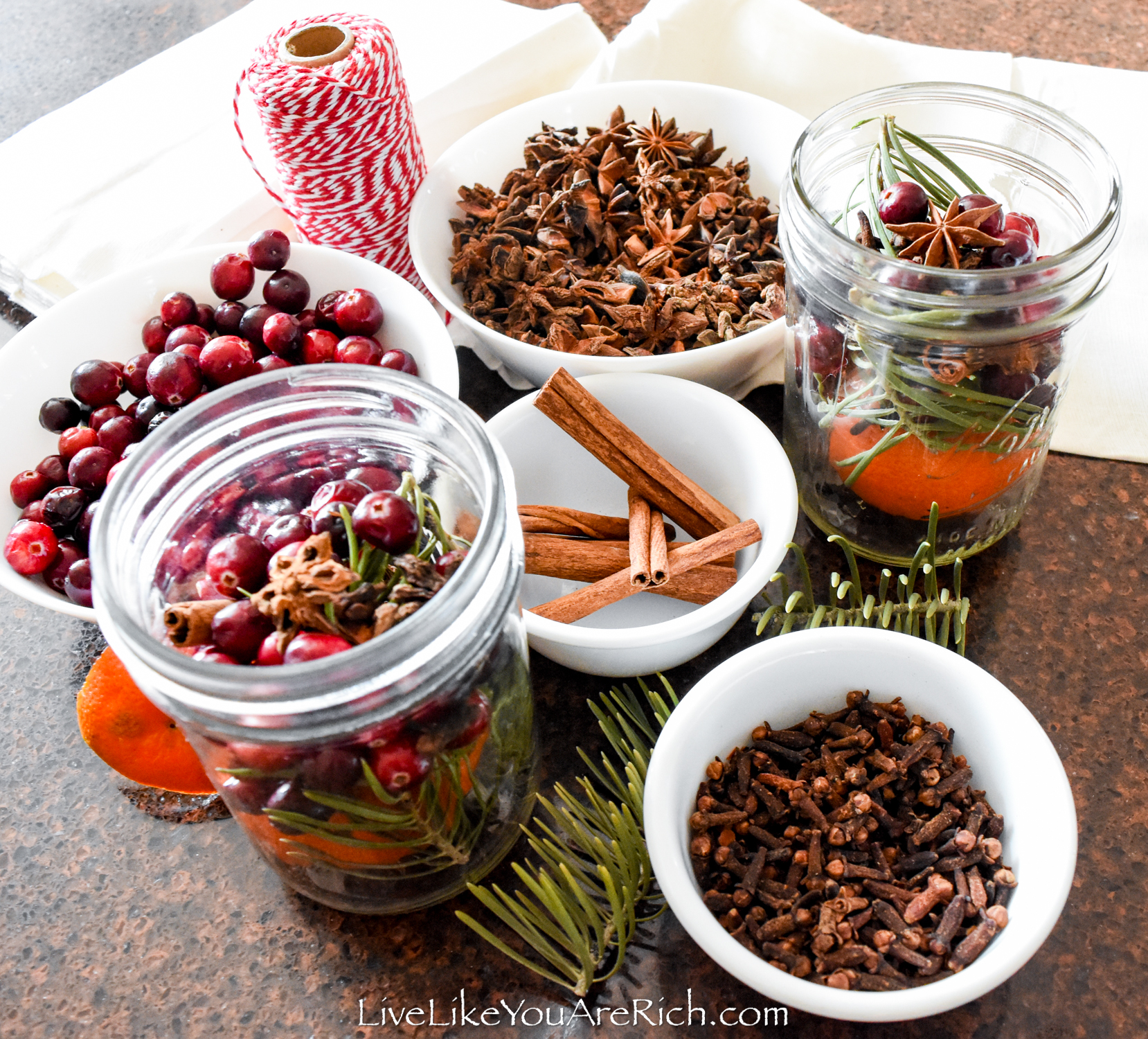 Ingredients for this Neighbor Gift Christmas Potpourri
These are per 16 oz jar.
1- Clementine
2 large spoonfuls of Cranberries
3- 2″ Pine branch clippings (two small in the jar, one on the outside).
2 TBSP whole cloves
4-Stars of anise (set these on top so they look pretty)
1- Dry slice of clementine (optional)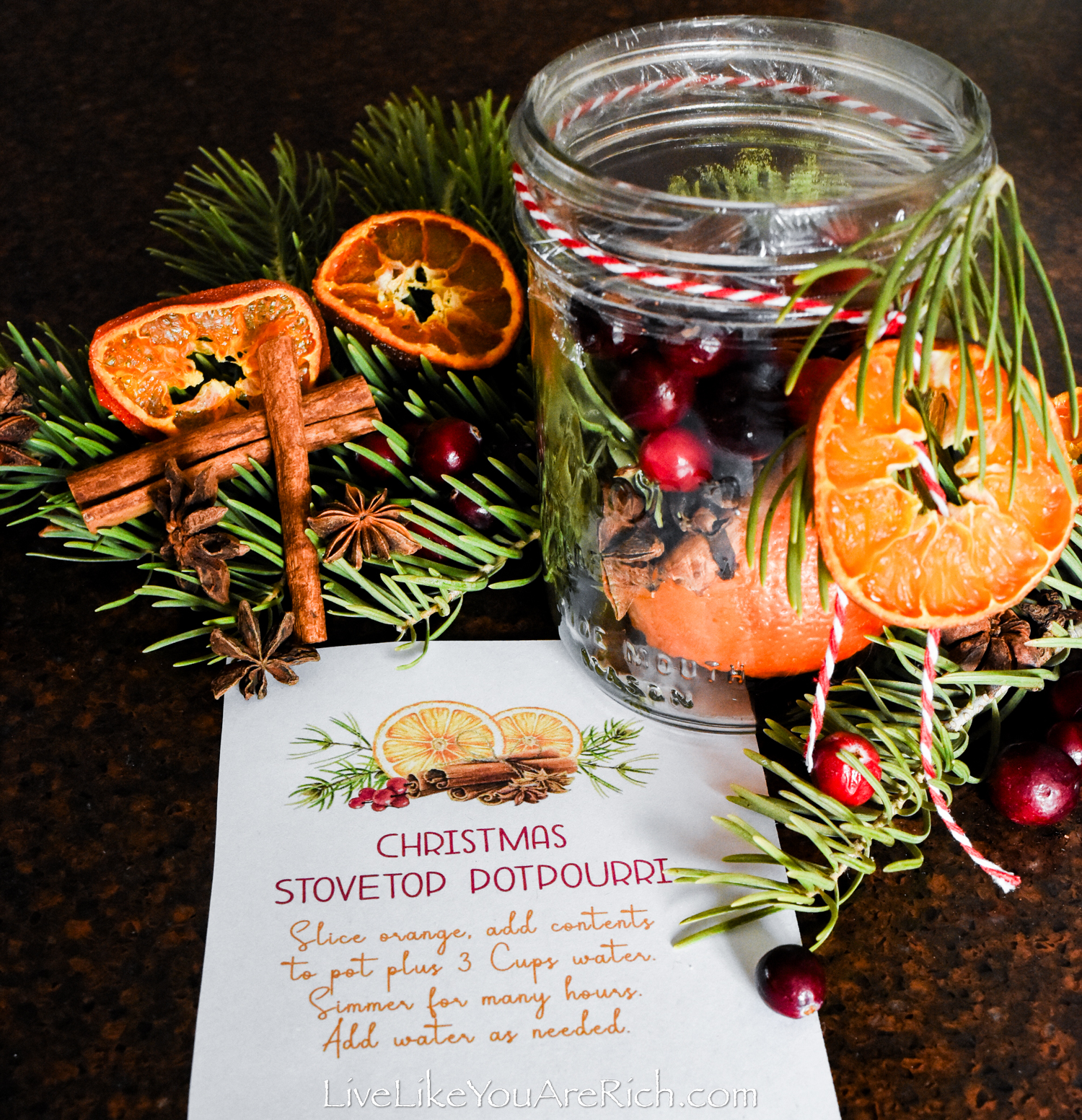 How to Put Together this Neighbor Gift Christmas Potpourri
If you plan to use a dried slice of clementine get those started now as they take awhile in the oven. A tutorial can be found here.
1- Clean the jars and dry them.
2- Cut a pine branch into small 2″ strips you'll need 3 for each jar.
3-Set out everything so that it is easy to access if you plan to make these in bulk.
4- Drop in 1 clementine or orange in the bottom of the jar then add 2 small pine clippings, 1 cinnamon stick, 2 large spoonfuls of cranberries, 2 TBSP cloves, and set the stars of anise on top.
5- Cover with seran wrap and pull tight and secure with string.
6- Attach the pine branch and dry clementine with a string.
7- Print the free printable out and set it under the jar when you deliver it.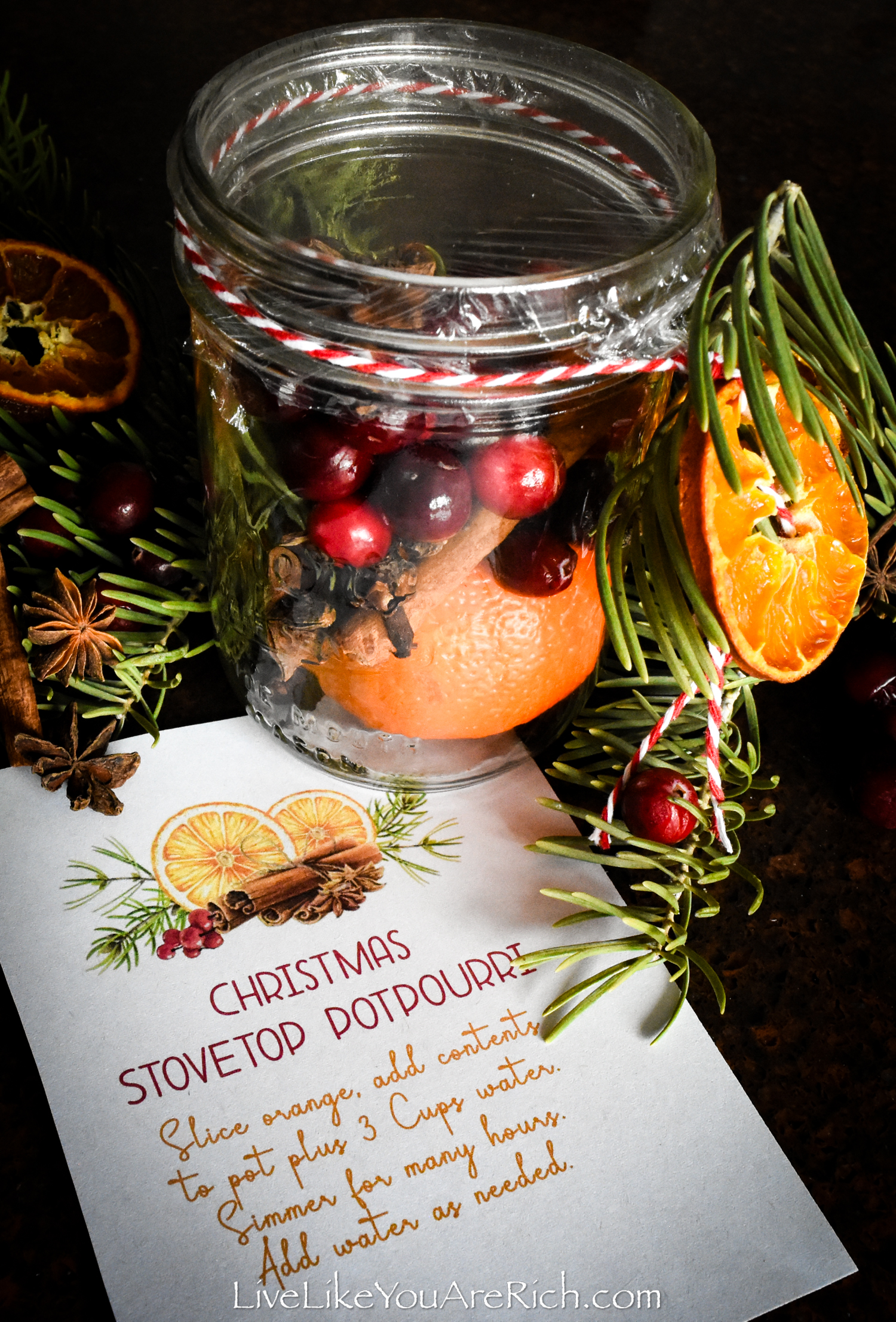 Cost for these Neighbor Gift Christmas Potpourri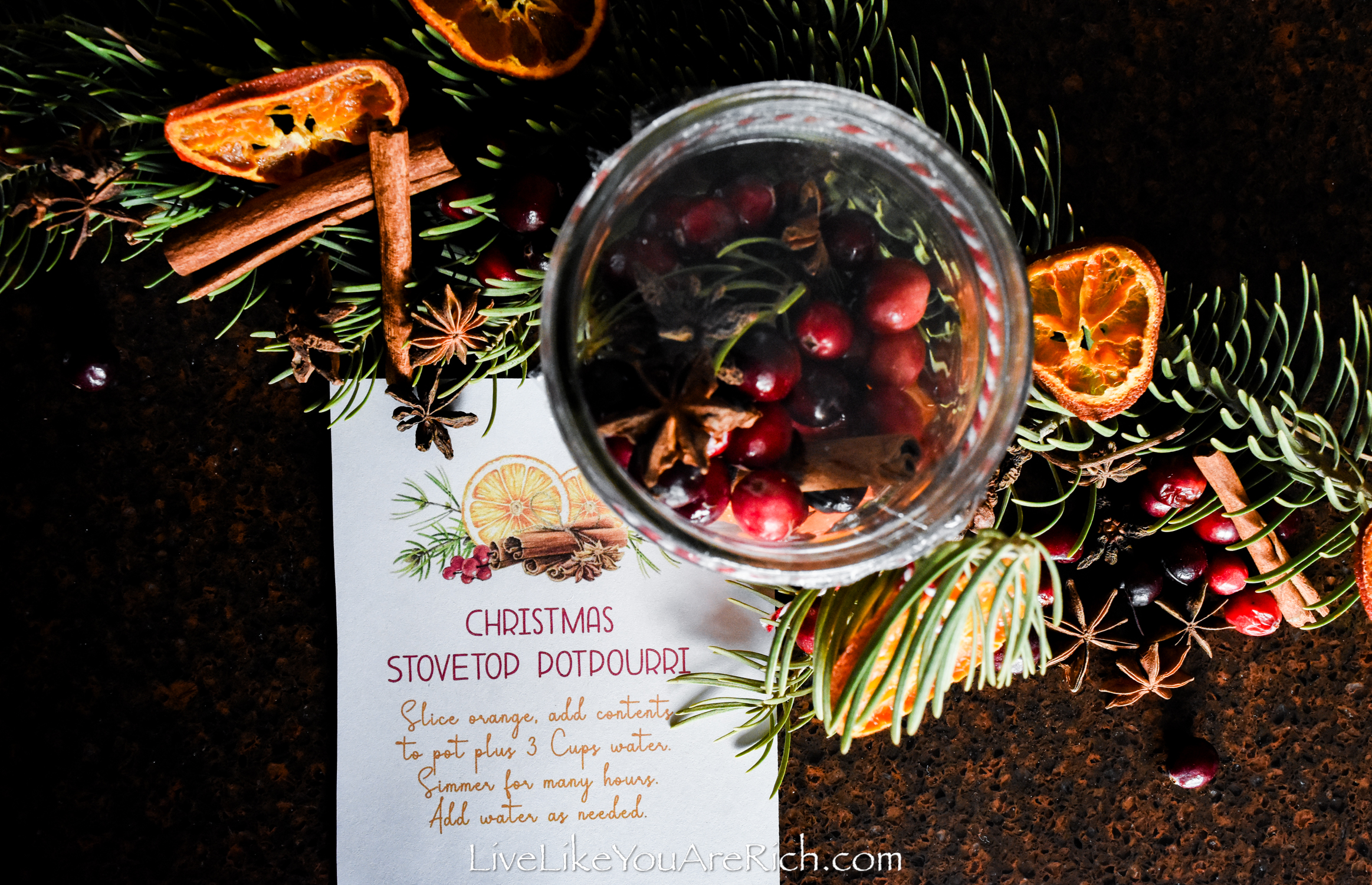 These cost me $2.10 each. They would have been cheaper if I had been saving jam/jelly and other jars throughout the year so I had them on hand.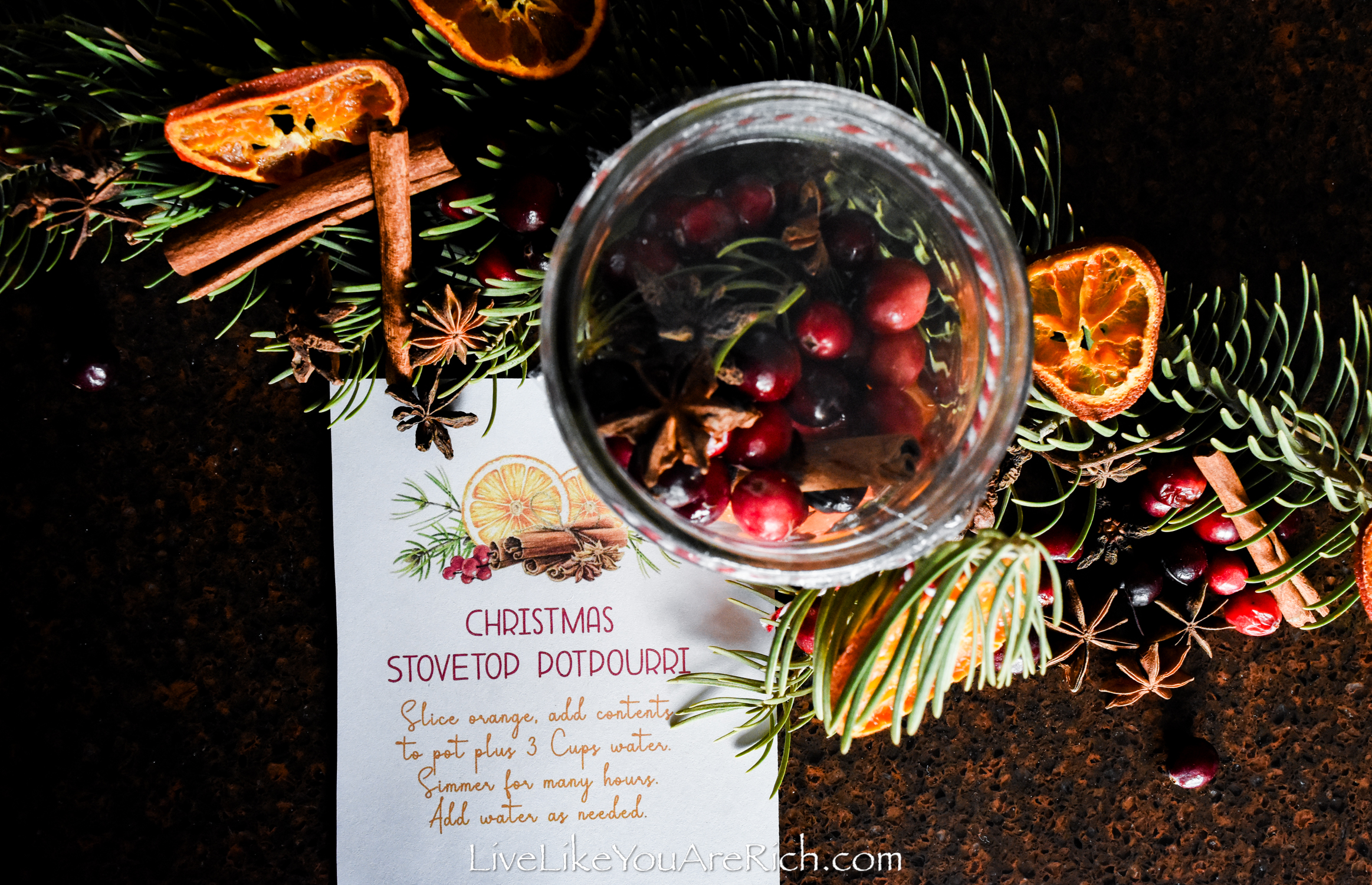 If you'd like some more ideas on neighbor Christmas gifts check out this popular post: CLASSY NEIGHBOR CHRISTMAS GIFTS FOR UNDER $2.00.

For other 'rich living tips' please Subscribe Here or connect with me on these other platforms: