Winter Front Door Decor for 2022.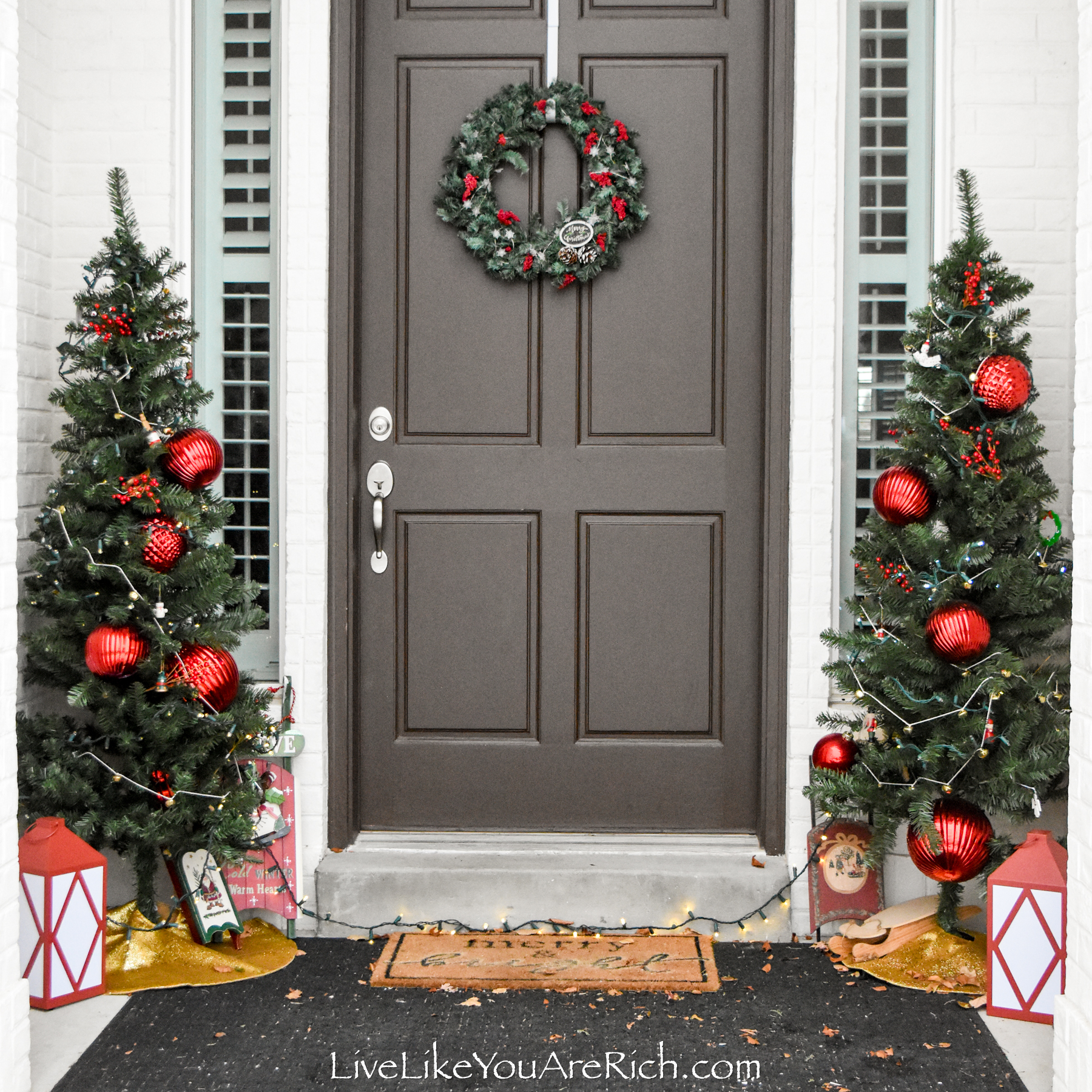 This was my outdoor decor for the winter of 2022. I just went for a traditional Christmas look with Christmas trees, red, greens and gold, and round ornaments.
I also added some vintage wooden ornaments, wooden sleds, and bell garland for a pop of color and for interest.
Supply List for this Winter Front Door Decor for 2022.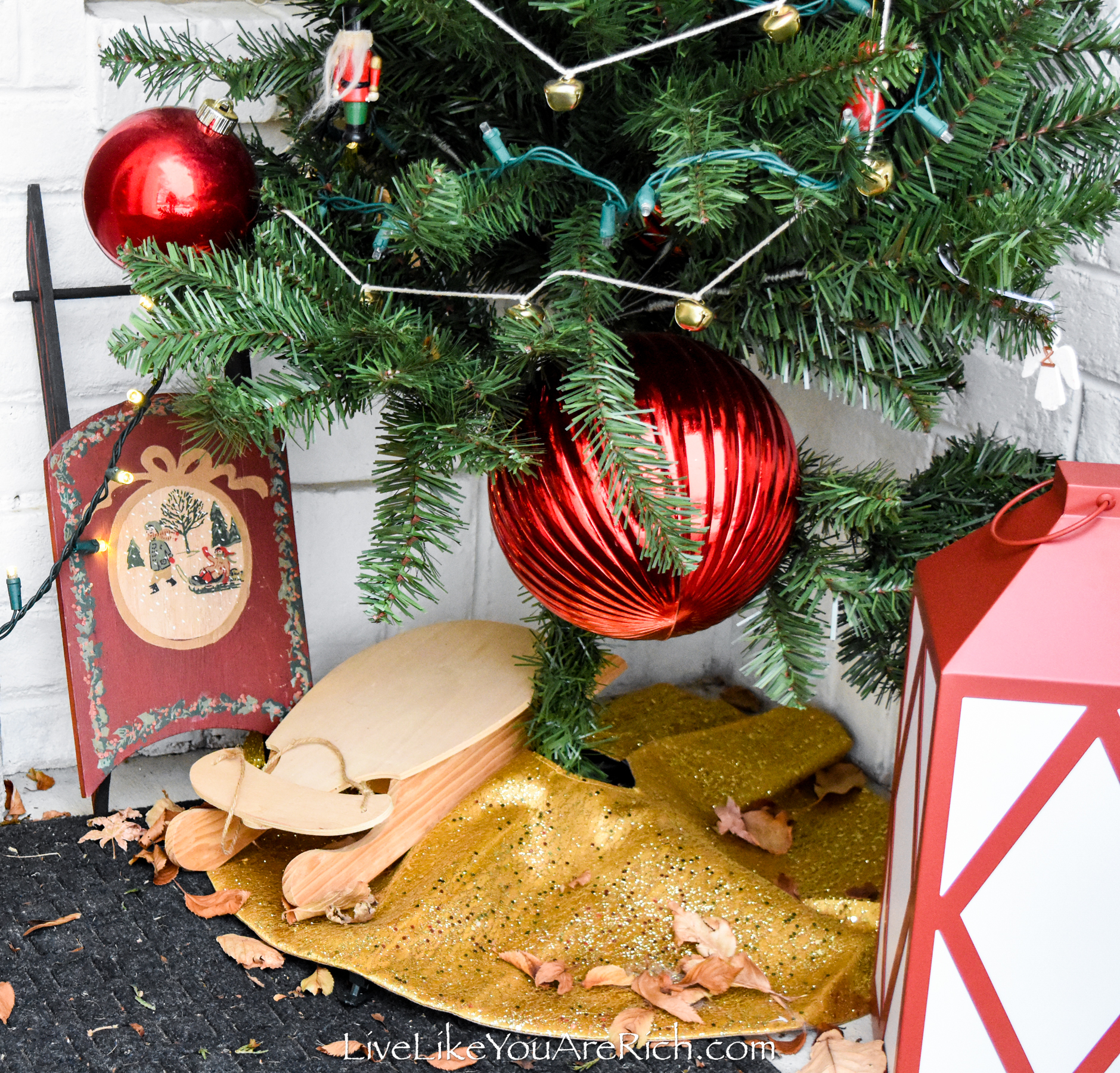 Red outdoor lanterns (IKEA 2022) Gift
Two 6′ Unlit Slim Alberta Spruce Artificial Christmas Tree – Wondershop™ (Target 2022) $20.00 each on Black Friday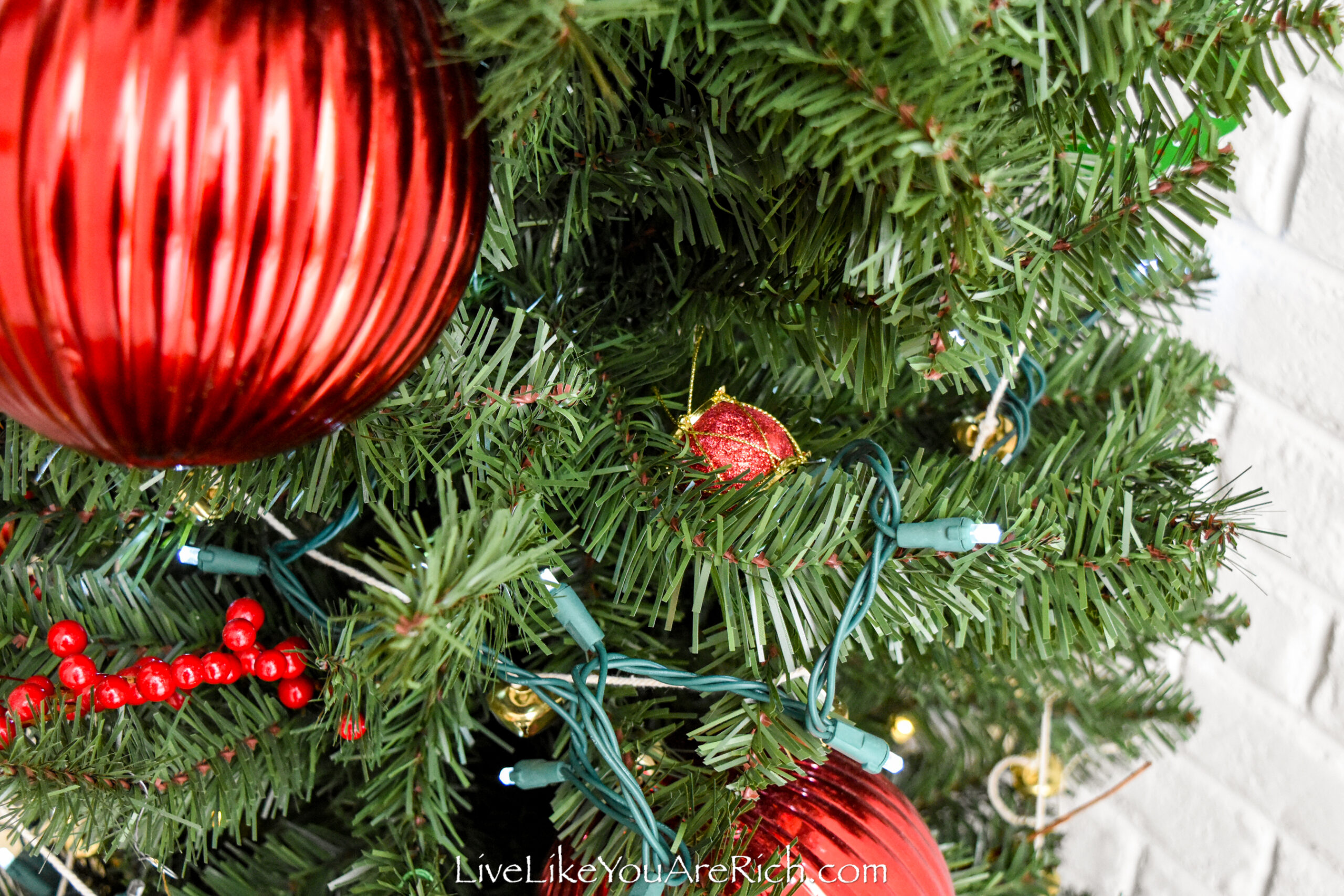 vintage wood Christmas ornaments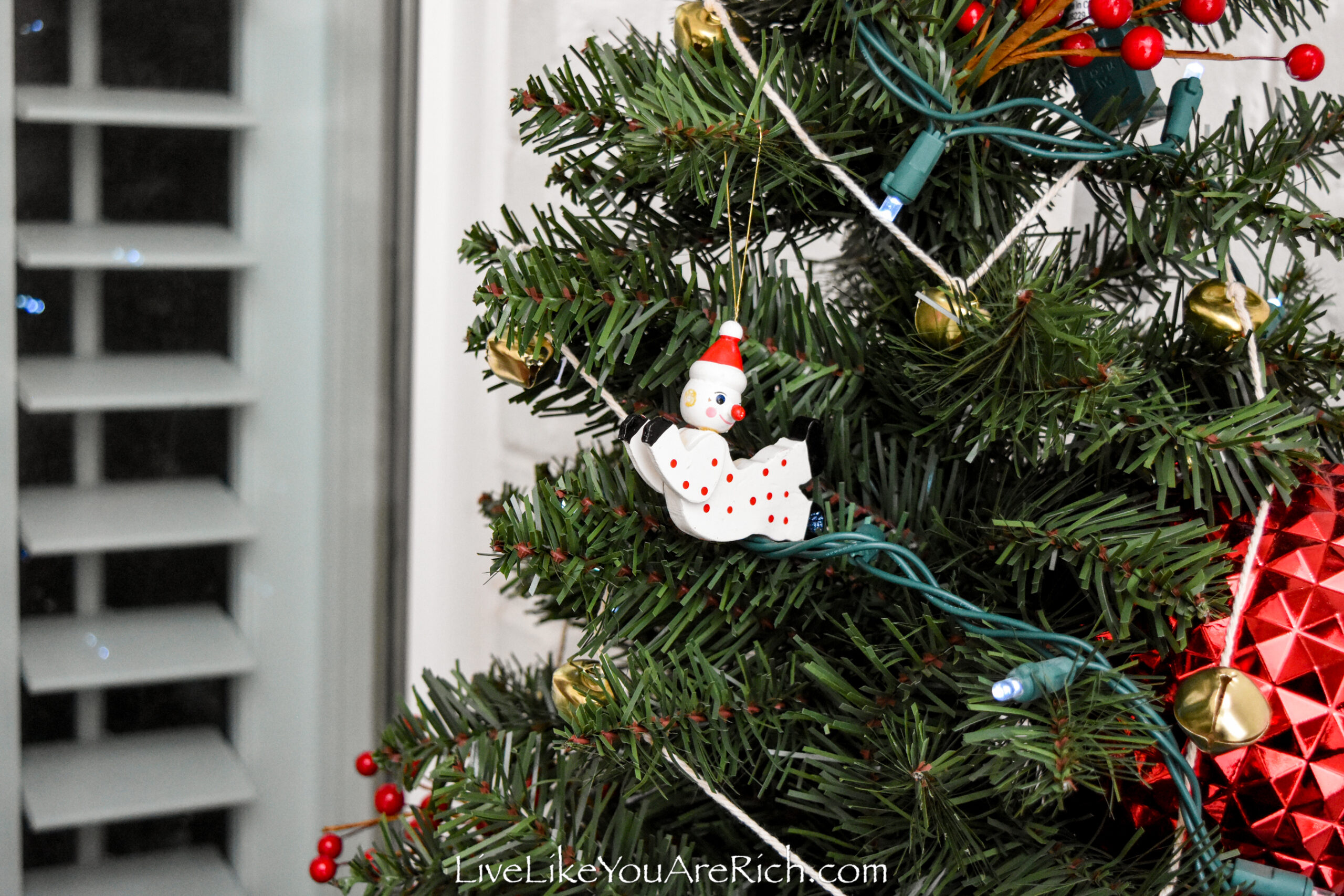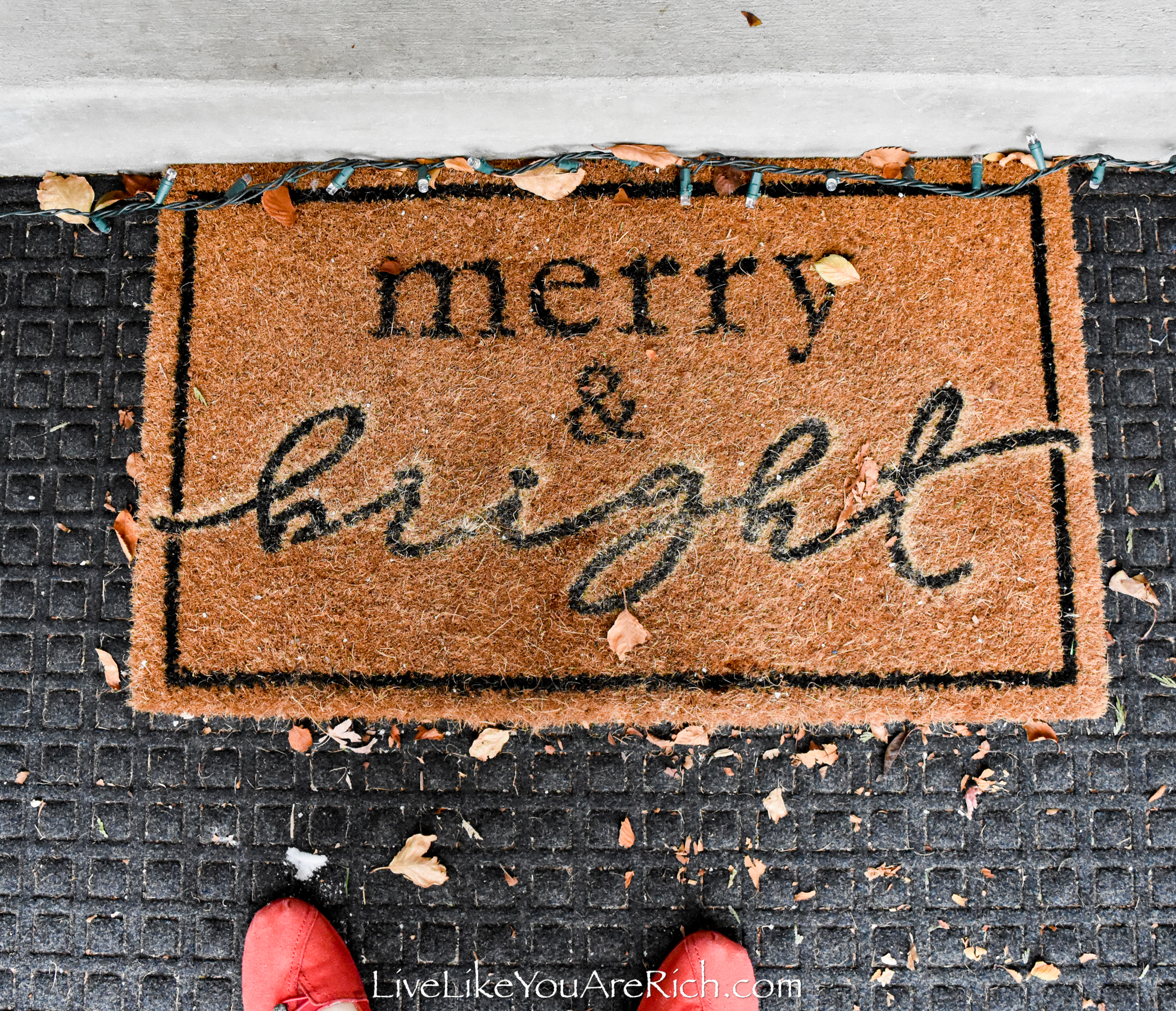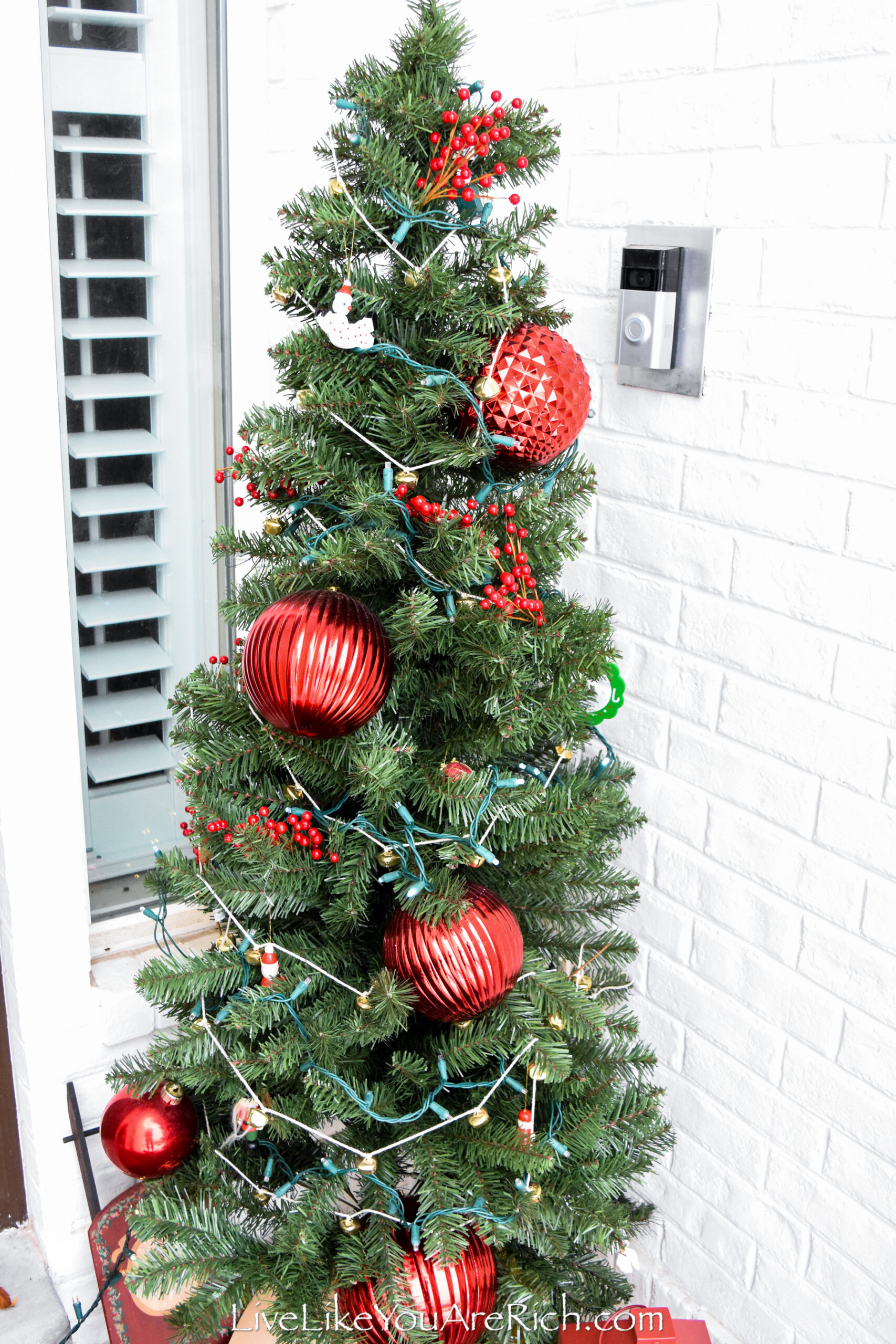 gold sparkle small tree skirt (Hobby Lobby 2021)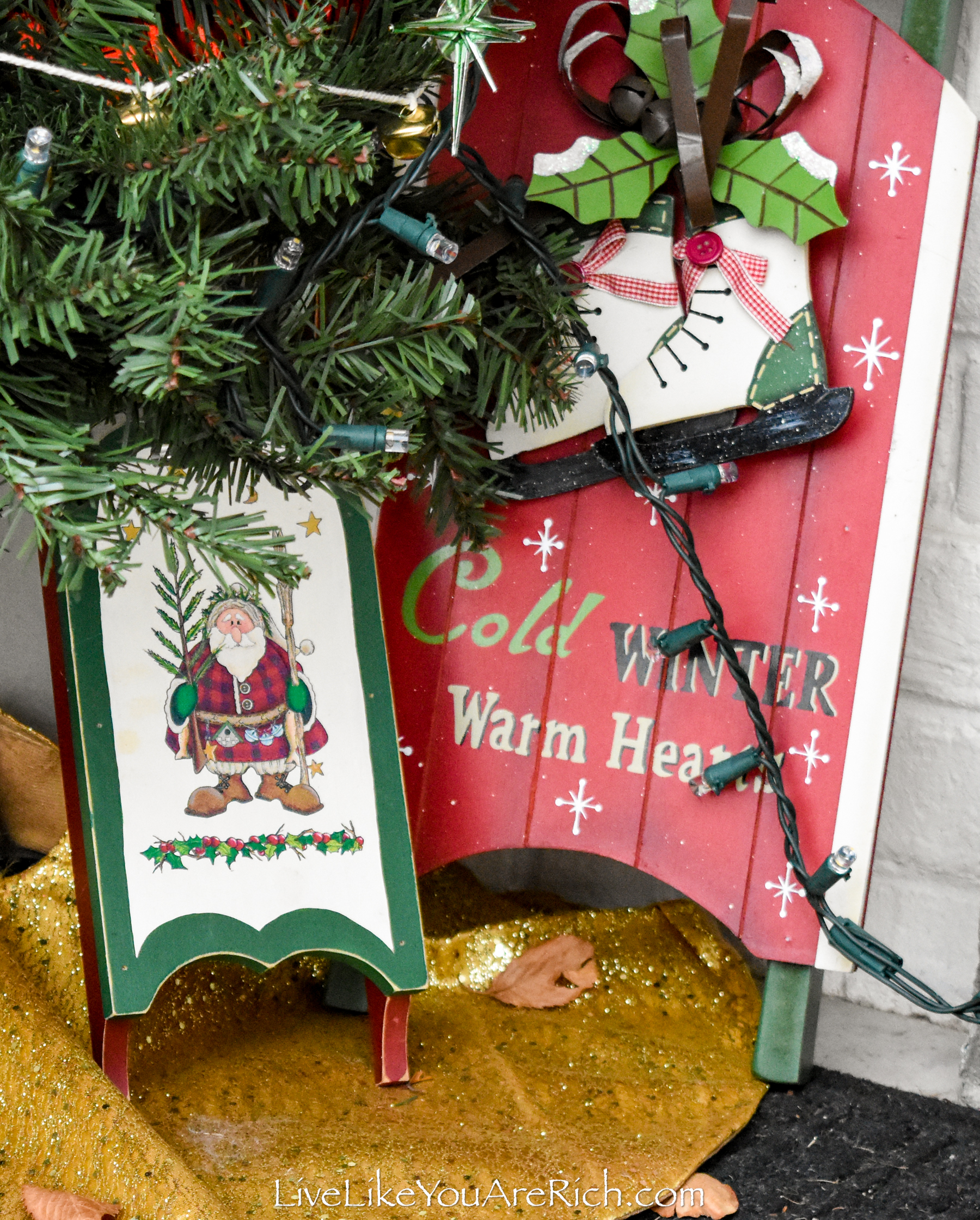 How I put together this Winter Front Door Decor for 2022.
I got the two Christmas trees on sale at Target for $20 each during Black Friday. I had earned a $20 bonus credit that I used to buy one of them.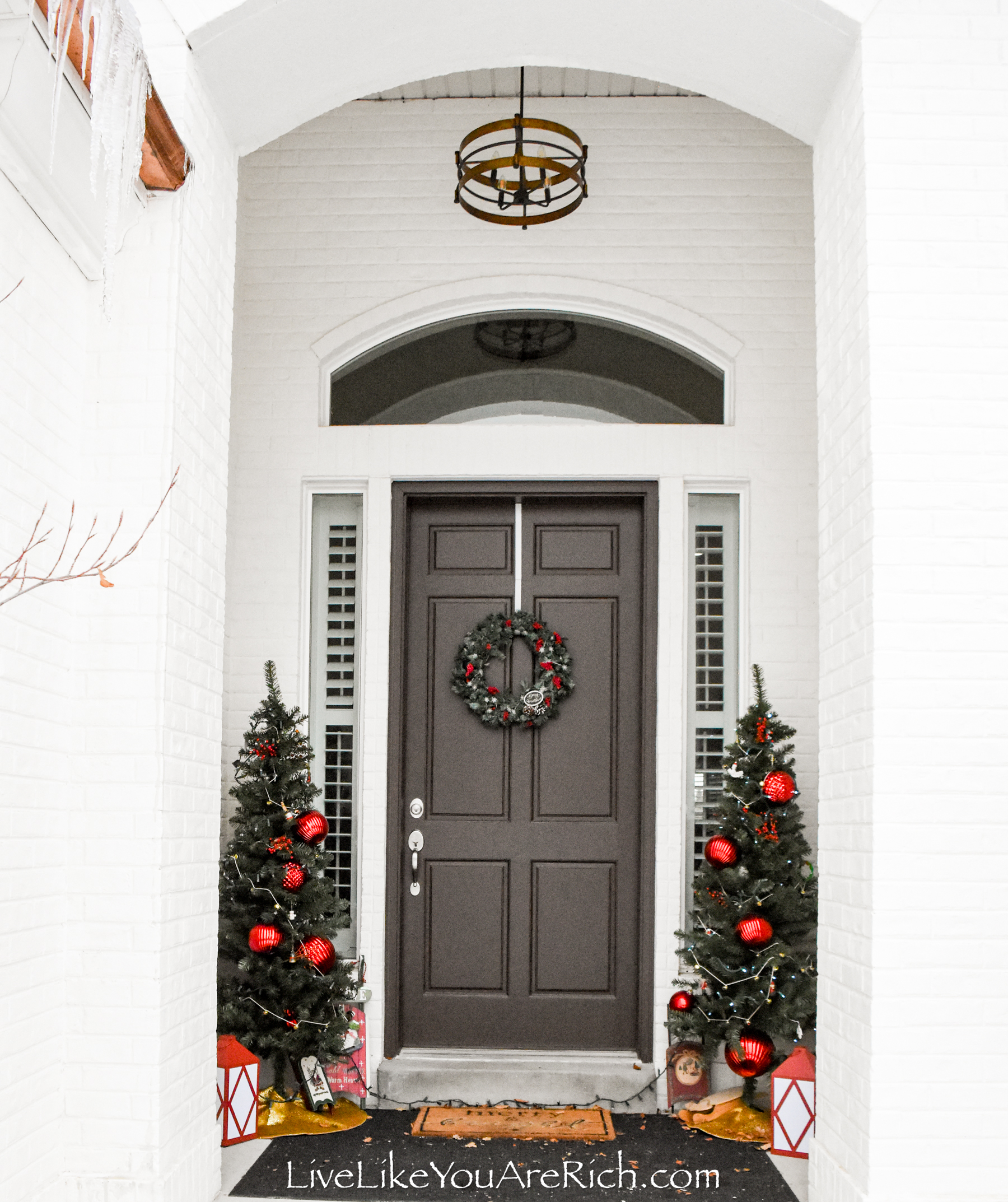 I used red ornaments from this Santa Clause-Themed Christmas Tree.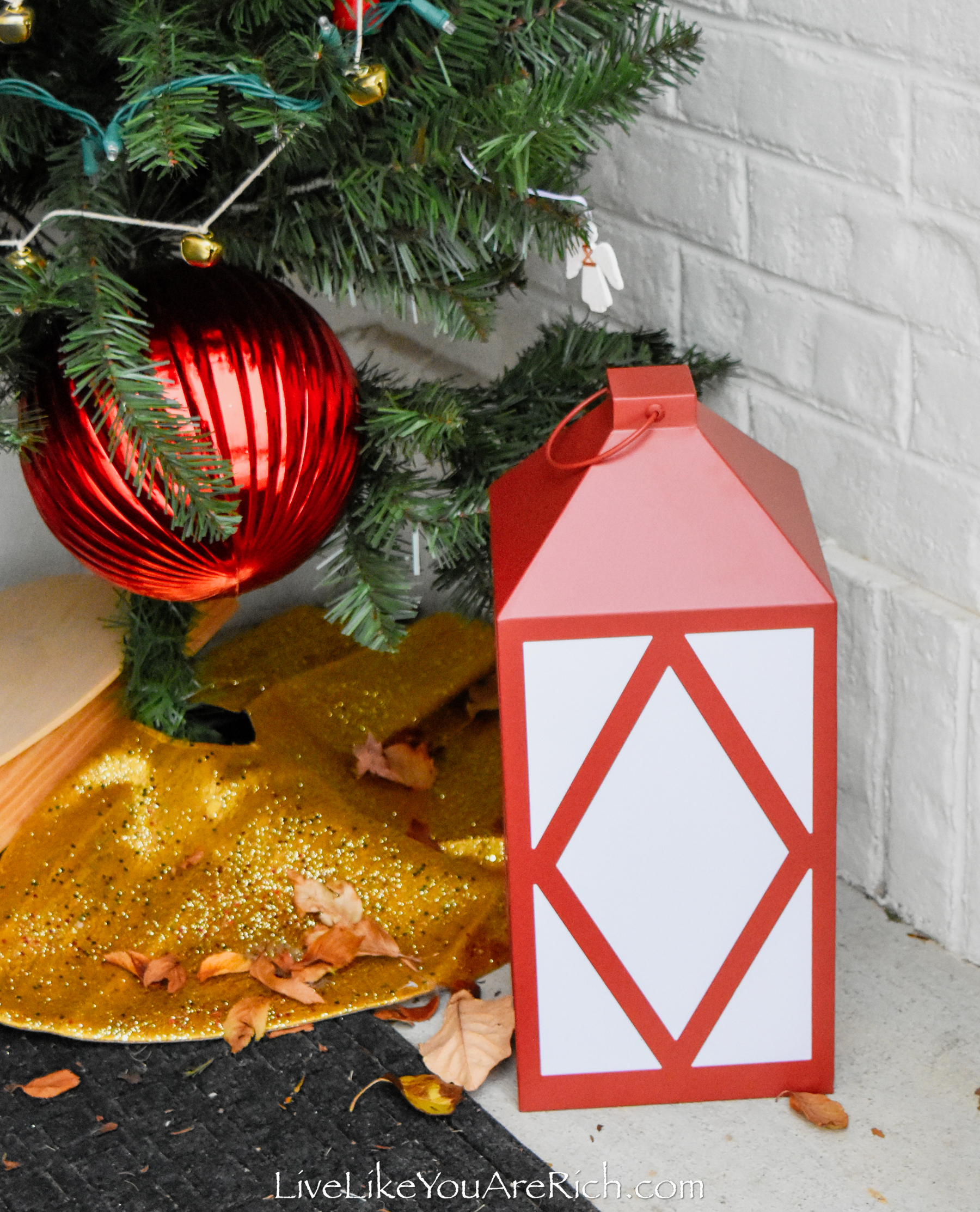 I had gotten the tree skirts for $1.00 each in the After-Christmas 90% off Michaels sale last year. I also got the bell garlands for about .50 cents each in the sale as well.
The IKEA lanterns were $10.00 each and I had a $25.00 gift card there as a gift so that worked out well.
I also used this Christmas holly berry wreath I made years ago (tutorial here).
I had the doormat that says, "Merry & Bright".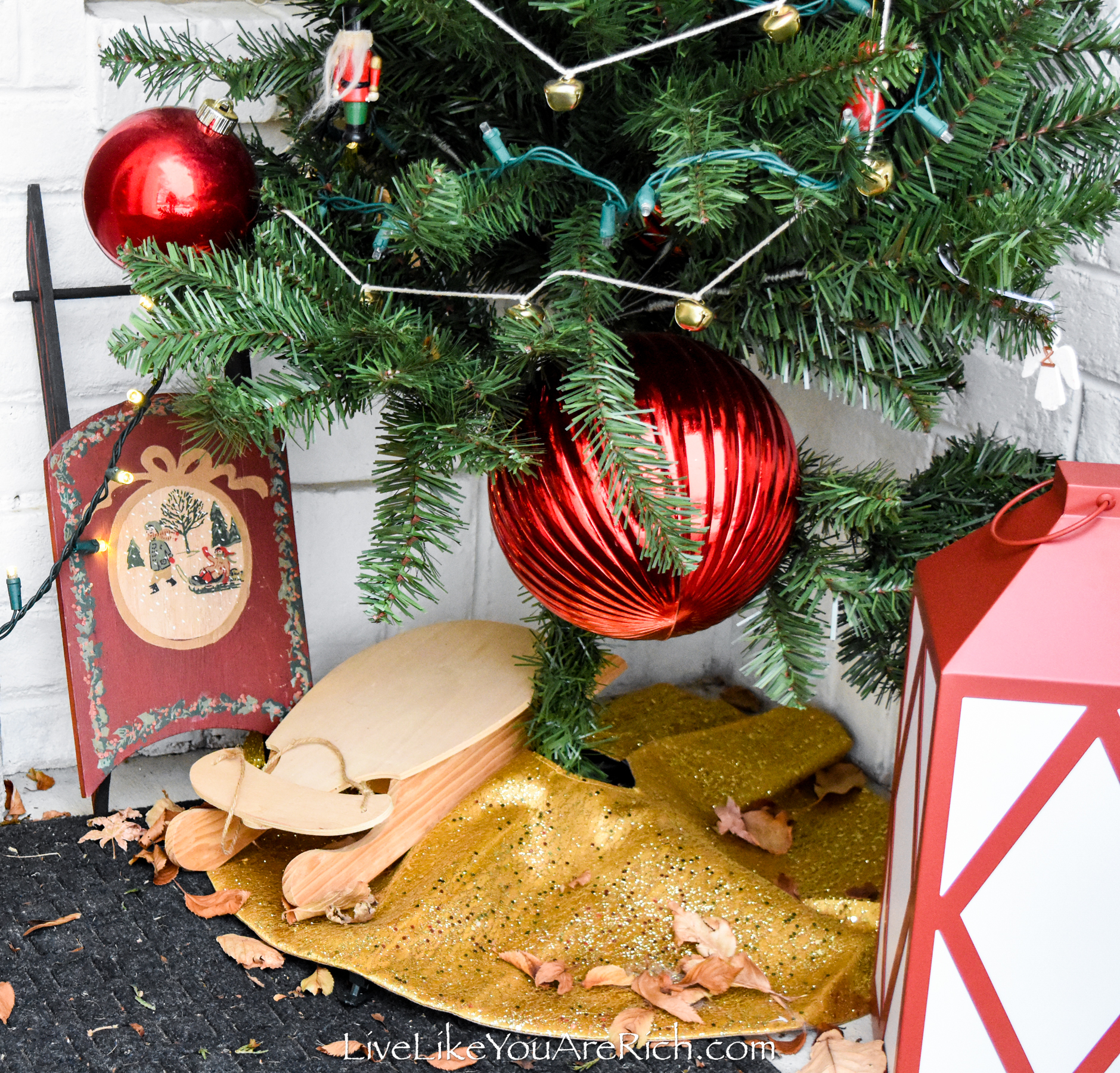 The sleds were given to me as gifts from my grandma and/or found in my Christmas decor tote.
So, the total for this front door decor this year was $25 out of pocket.
Reusing items, getting items at the after-Christmas sales and storing them for future years, and finding ways to repurpose items can make it affordable to switch up front-door decorations and themes each year.
To see more details, check out the video of this Winter Front Door Decor for 2022.

For other 'rich living' and D.I.Y. decor tips please subscribe, like me on Facebook, and follow me on Pinterest and Instagram.