21 Simple Fall Wreaths
Fall is all about warm, colorful, and fresh wreaths. I decided to round up these 21 simple fall wreaths that would be great for your front door or other front decorating ideas.
1. Fall Grapevine Wreath – An inexpensive fall wreath that can be done in less than 10 minutes.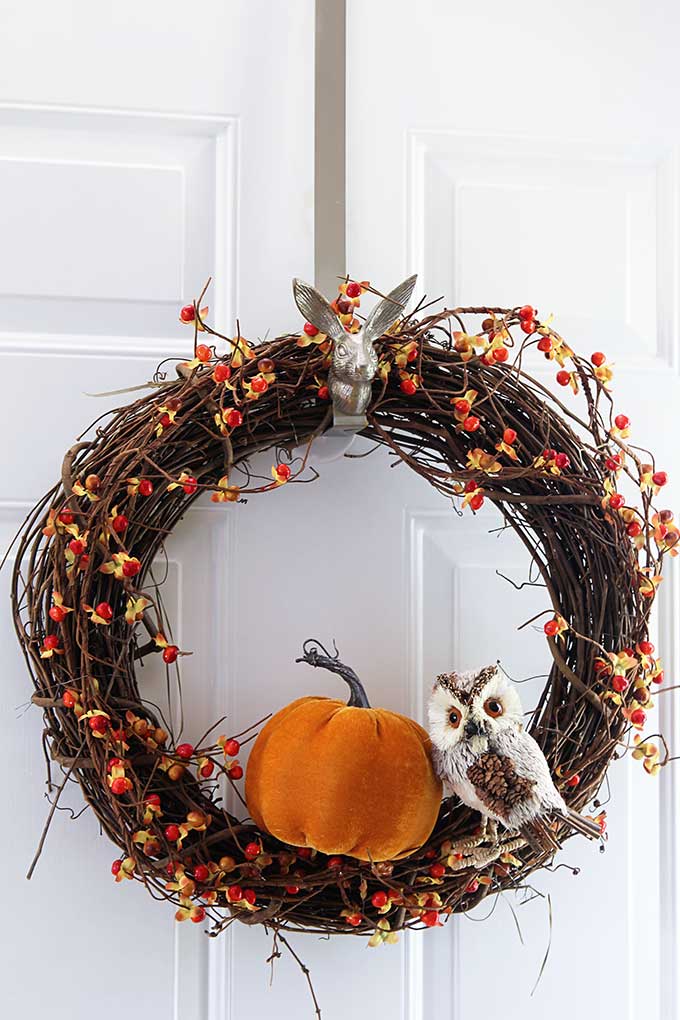 2. Wheat Stalk Wreath – This wheat stalk wreath will be fun to decorate in the future. It could also be used as an interior wreath or on a harvest table as a centerpiece.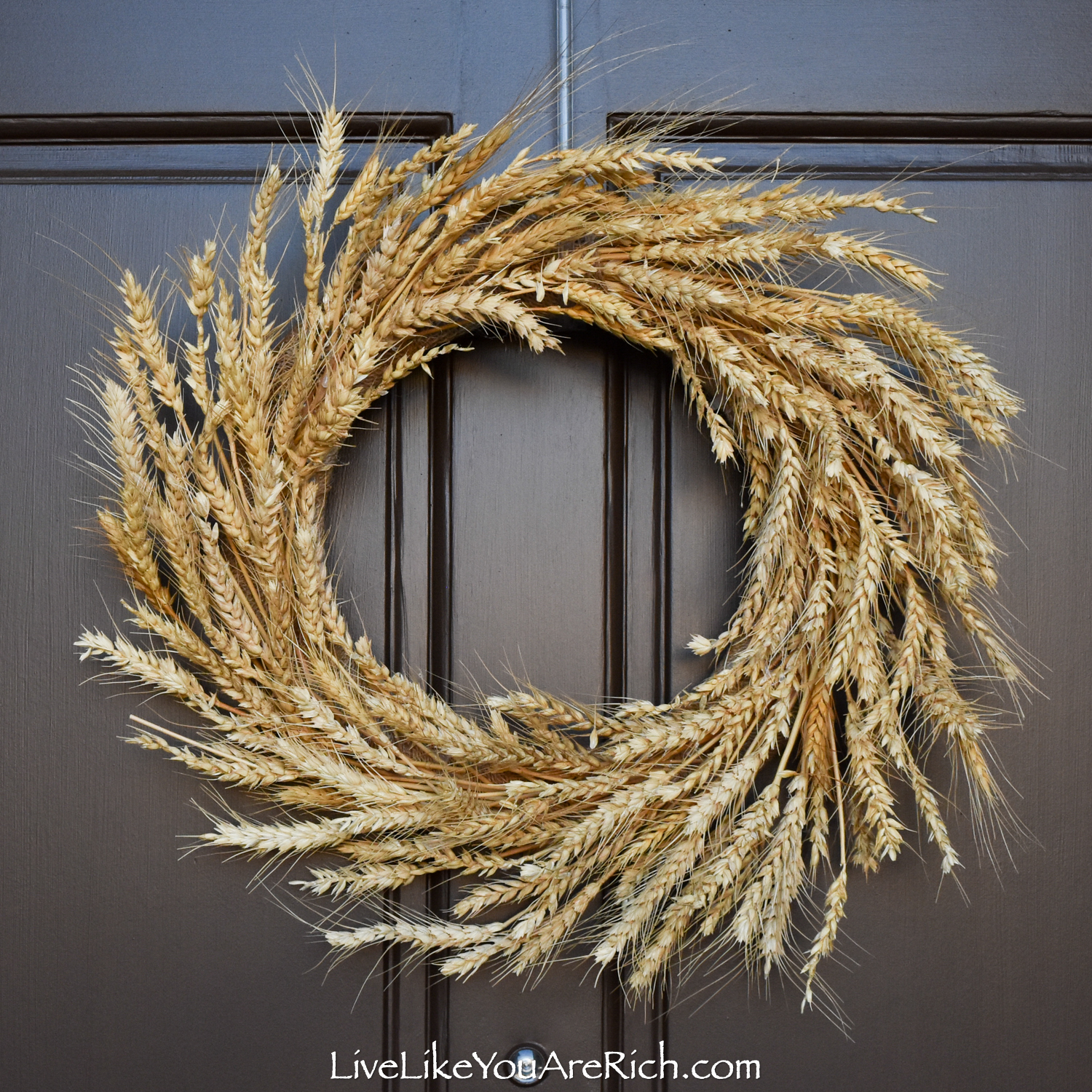 3. Fall Front Door Leaf Wreath – Decorate your front door for fall with this gorgeous fall leaves wreath.
4. Rustic DIY Fall Wreath – This wreath can be made in 3 different ways.
5. Autumn Dried Plant Wreath – A natural inexpensive wreath perfect for fall.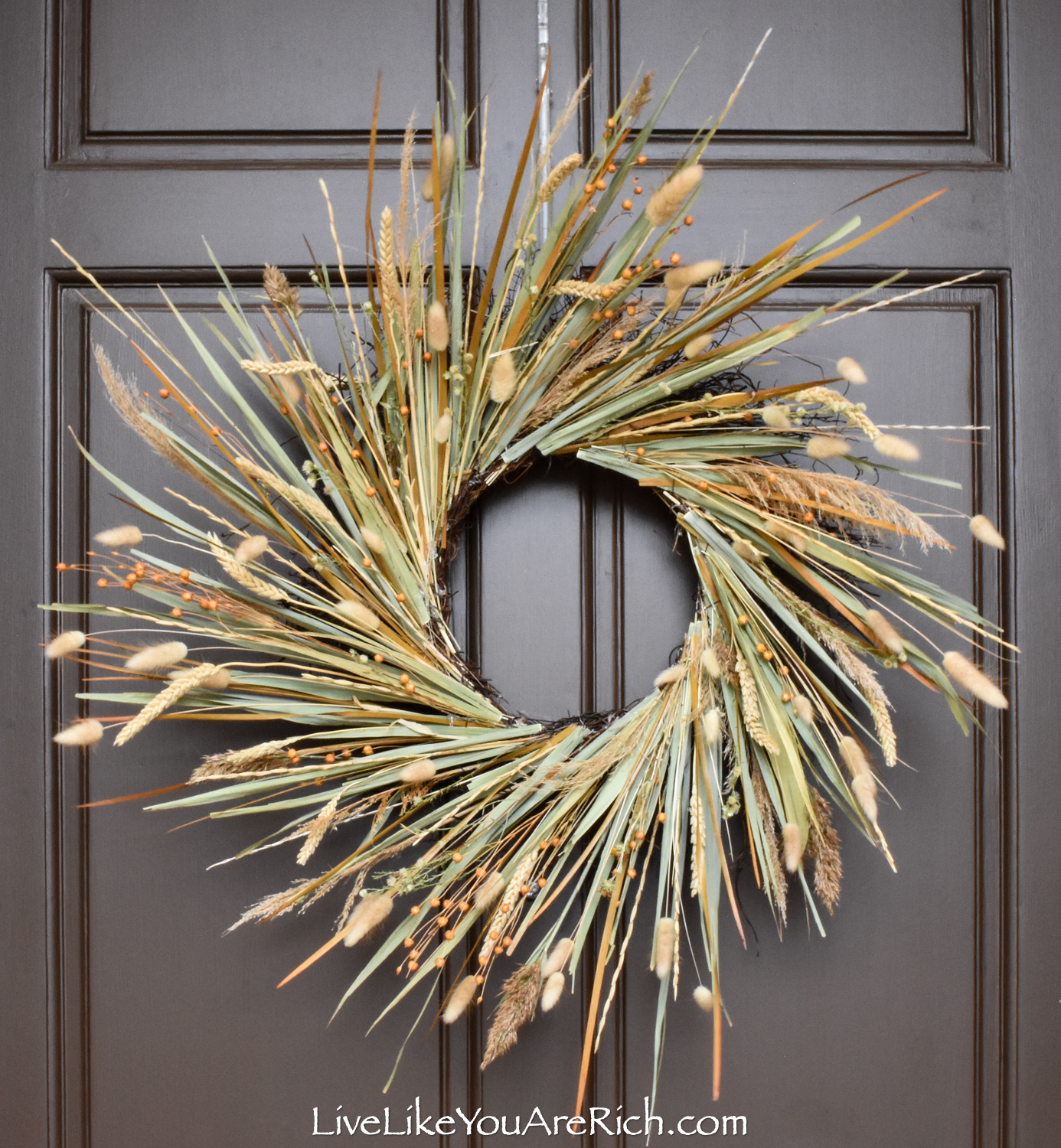 6. Easy DIY Fall Wreath – Make this using orange and red berries for adding beautiful Autumn colors to your front door.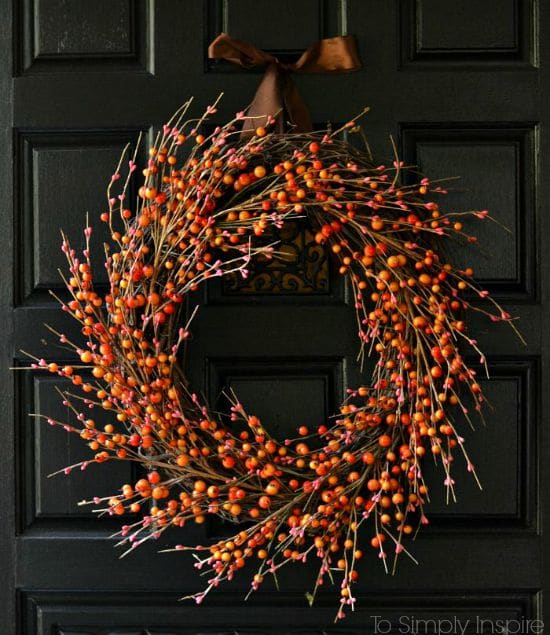 7. Beautiful Autumn Embroidery Hoop Wreath – This wreath is perfect fall decor!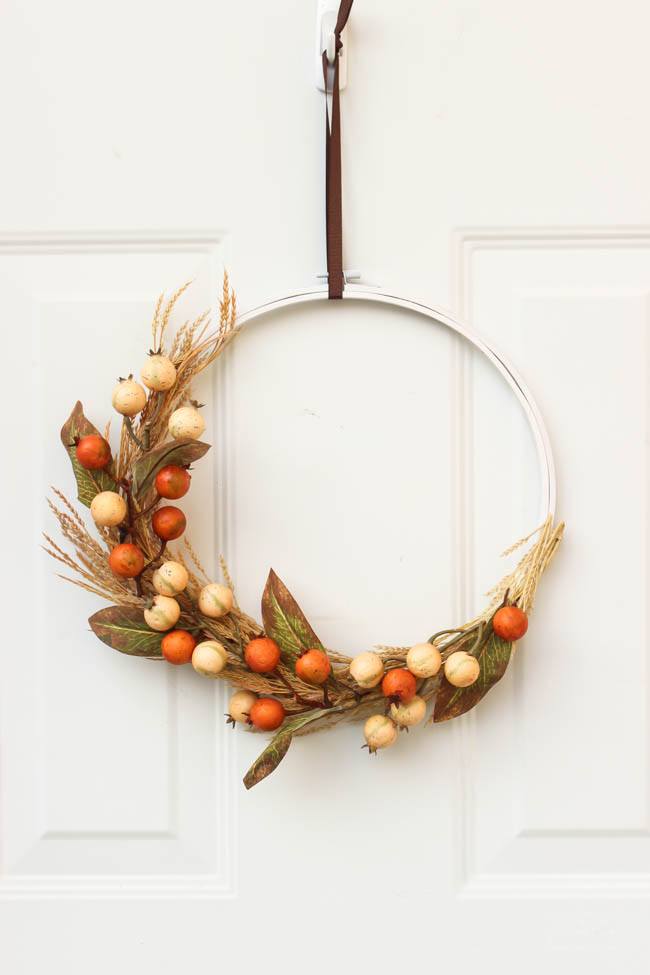 8. Fall Leaf Wreath – You can do this with just a few simple supplies.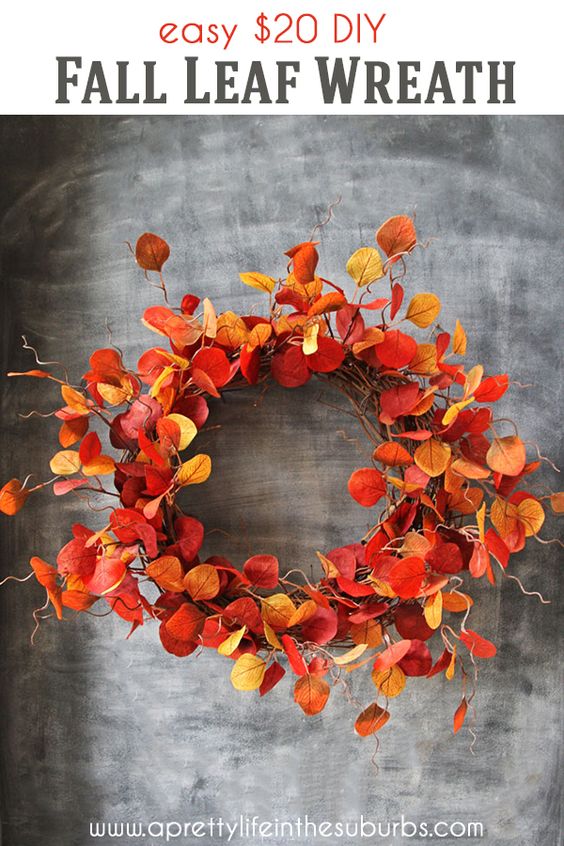 9. Autumn Metallic Wreath – Simple and super classy.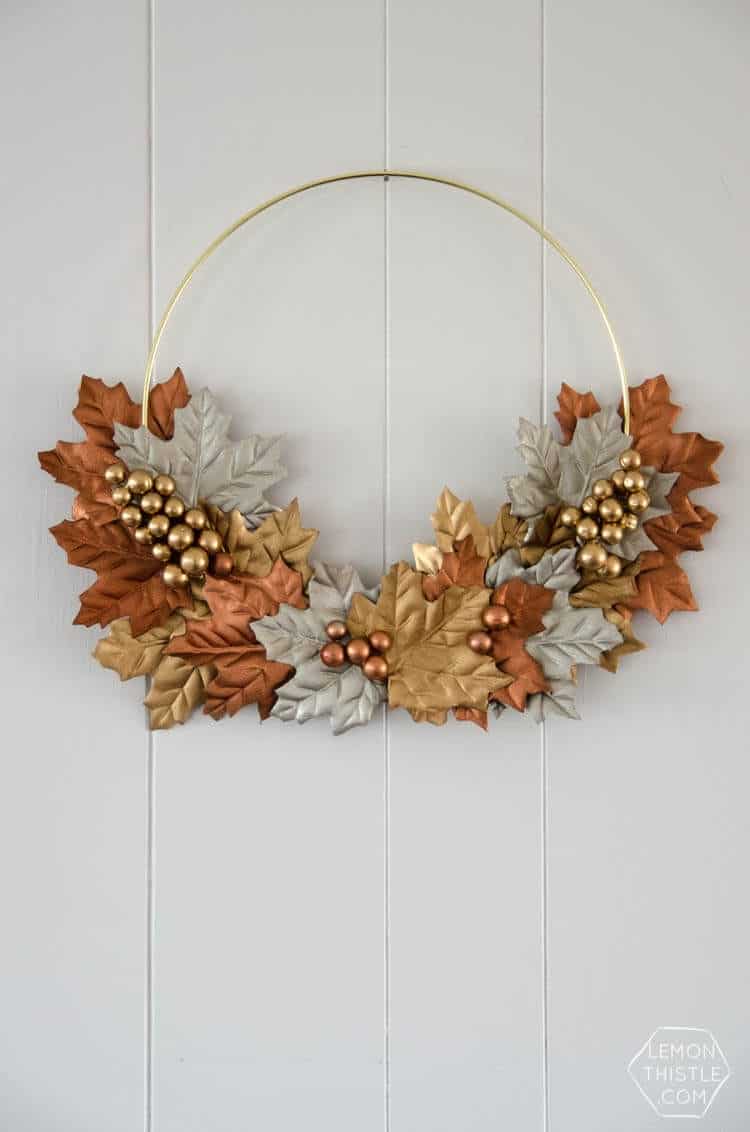 10. DIY Fall Wreath – Make this wreath using vibrant colors of fall.
11. Fall wreath from corn tassels – This is awesomely beautiful!
12. Sunshine Wreath – Beautiful and simple.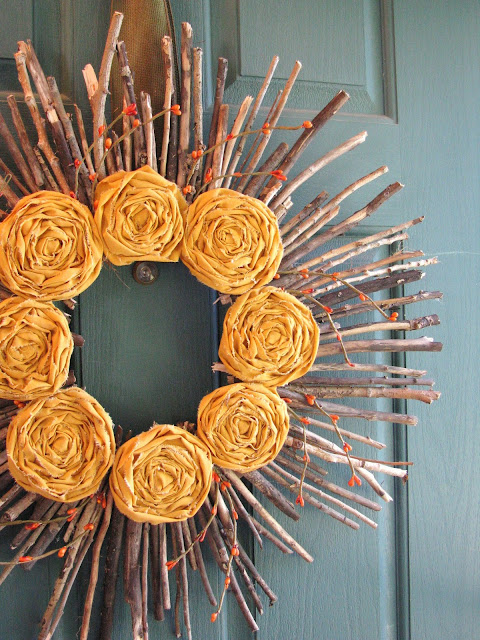 13. Fall Wreath From Hoop – Simple and easy to make.
14. Fall Rosette Wreath – This wreath is gorgeous. I love the colors!
15. DIY Fall Wreath – An easy DIY Fall wreath that can be made in under 5 minutes and for less than $10!
16. Dollar Tree Fall Wreath – Super easy to make and inexpensive.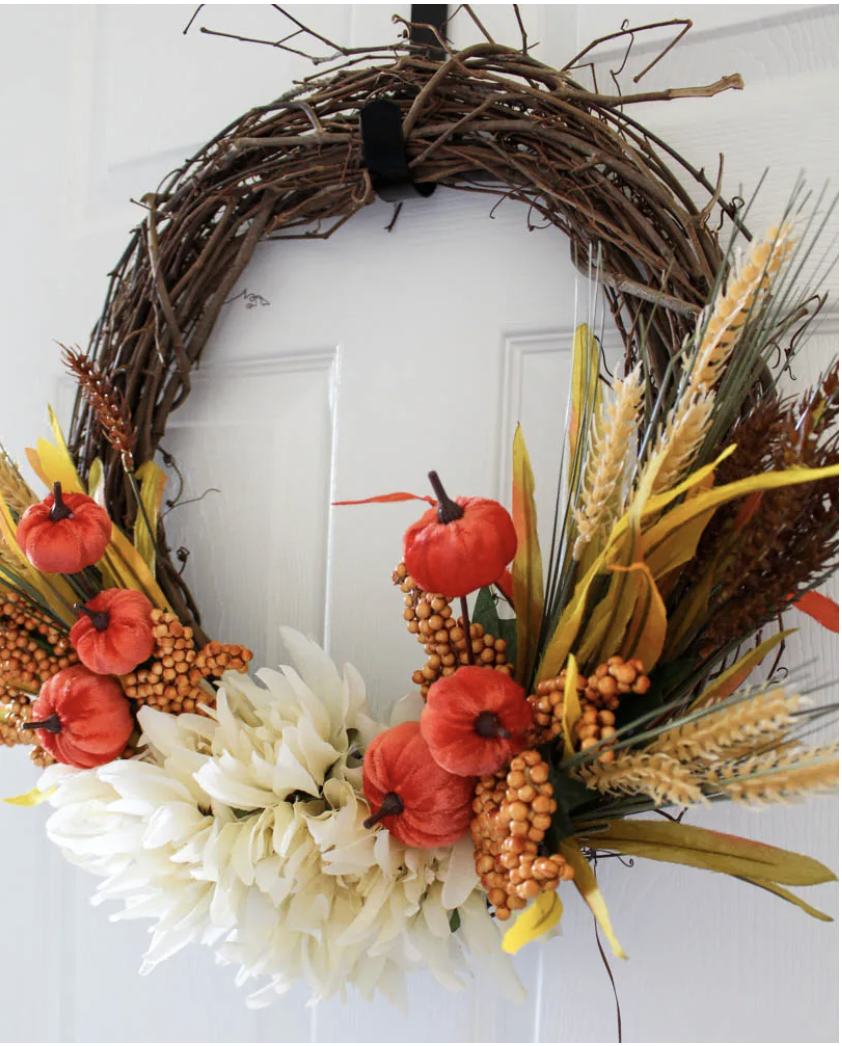 17. Fall Embroidery Hoop Wreath – This is the cutest hoop wreath ever!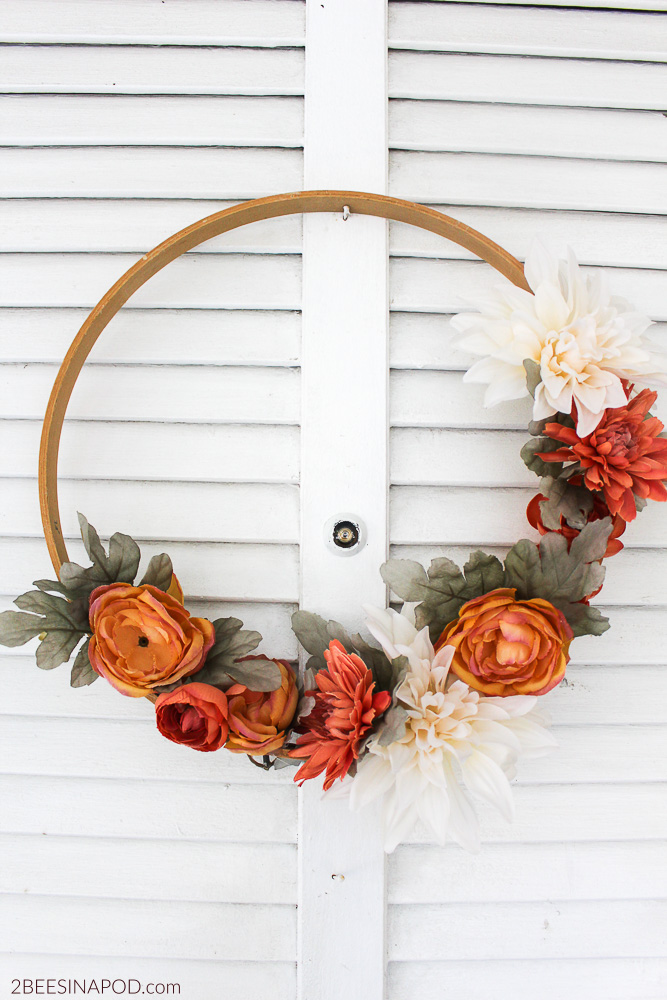 18. Fall Hoop Wreath – Simple, inexpensive, and fun to make.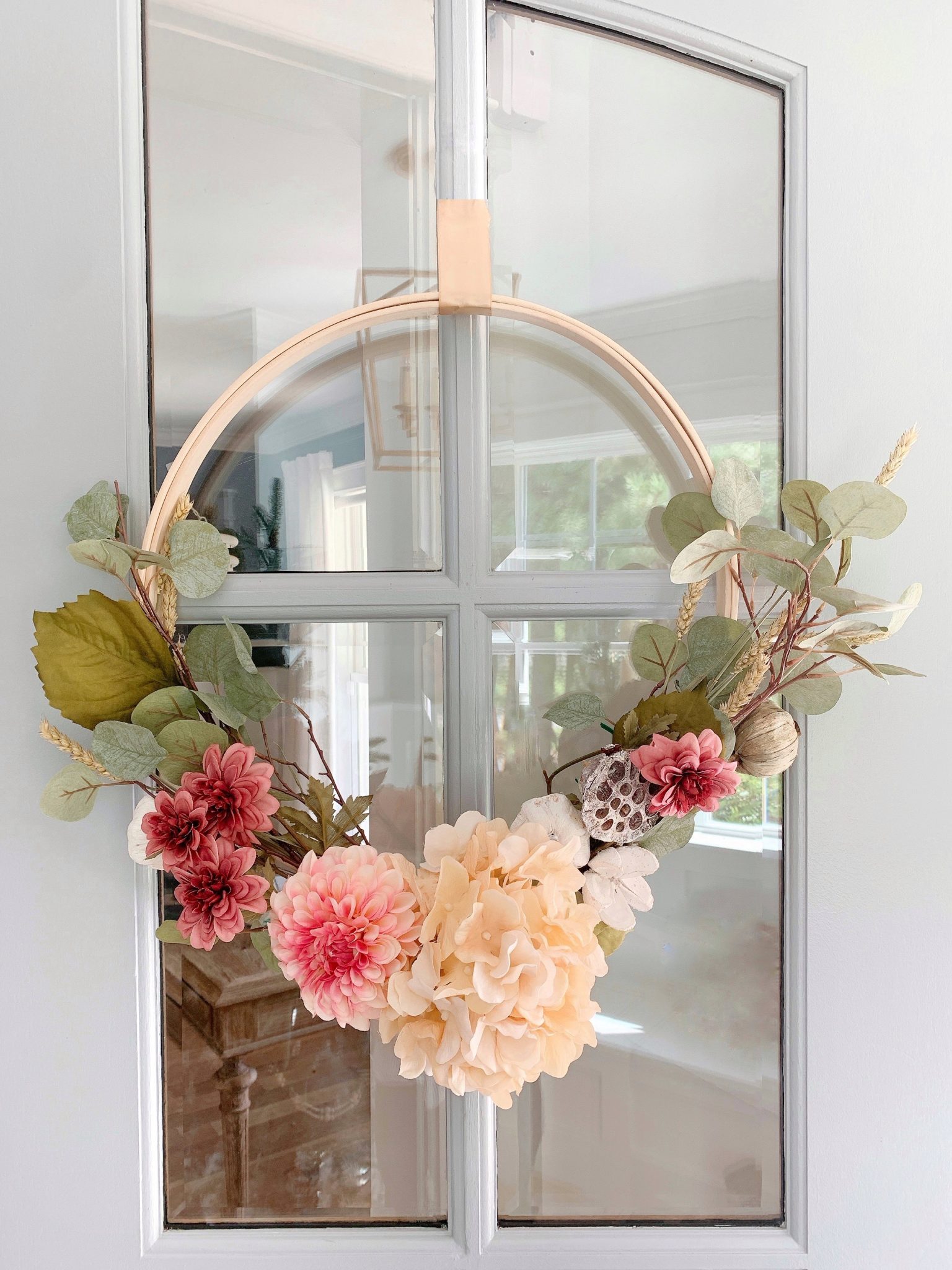 19. Easy Fall Wreath With Dried Flowers – This DIY Fall wreath is easy to make using dried flowers.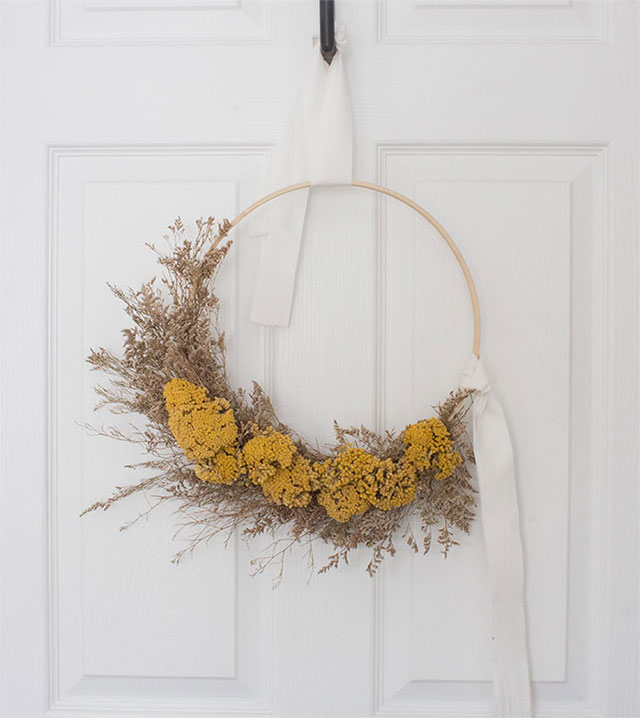 20. Fall Split Wood Bead Wreath – This is the perfect wreath to welcome autumn!
21. Target Dollar Spot Pumpkin Wreath – A gorgeous wreath to hang on your front door!

For other 'rich living tips' please subscribe, like me on Facebook, and follow me on Pinterest and Instagram.