I made this wheat stalk wreath for Thanksgiving.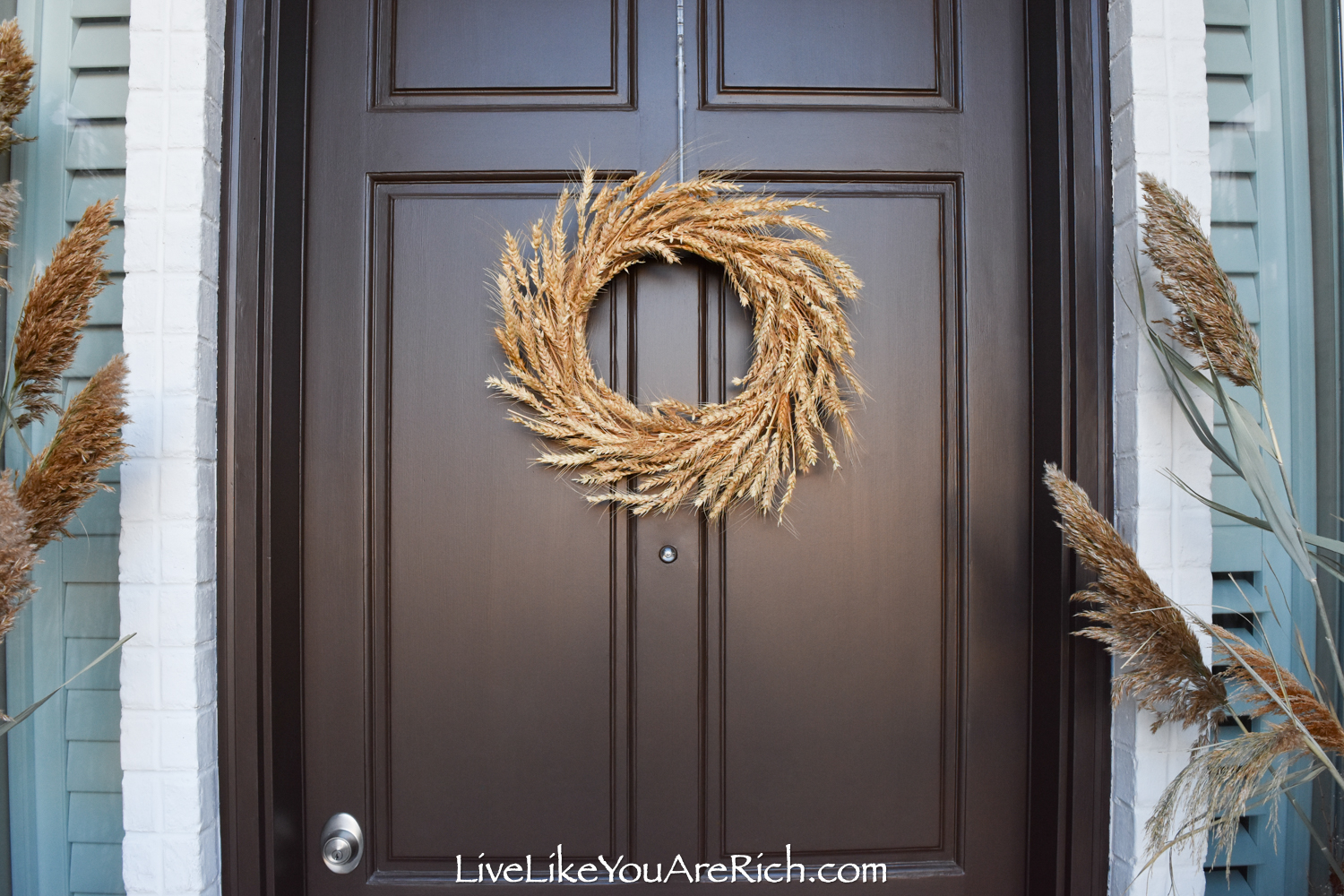 I love the minimalistic and neutral look. It would go great with a lot of different decoration themes.
This kind of wreath would be great for Thanksgiving, Halloween, or anytime during fall.
This wheat stalk wreath will be fun to decorate with in the future. It could also be used as an interior wreath or on a harvest table as a centerpiece. You could lie it flat and place gourds or a pumpkin or candles inside the wreath.
I love to reuse decorations I have and make different items from the materials I have.
For example, I made this harvest dried plant wreath from items I already had. It didn't cost me anything out of pocket to make.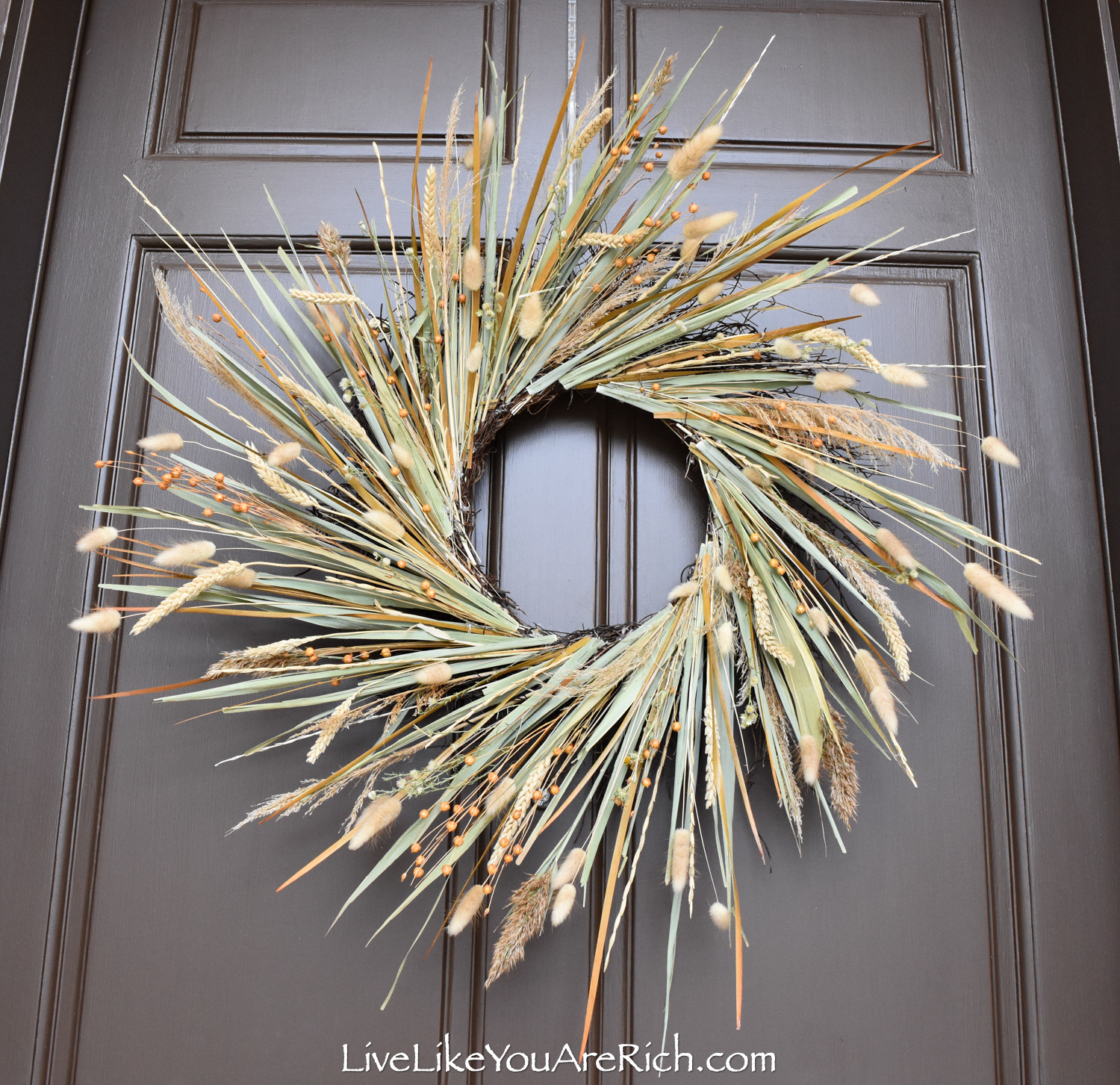 I made this wheat stalk wreath from materials I already had on hand as well.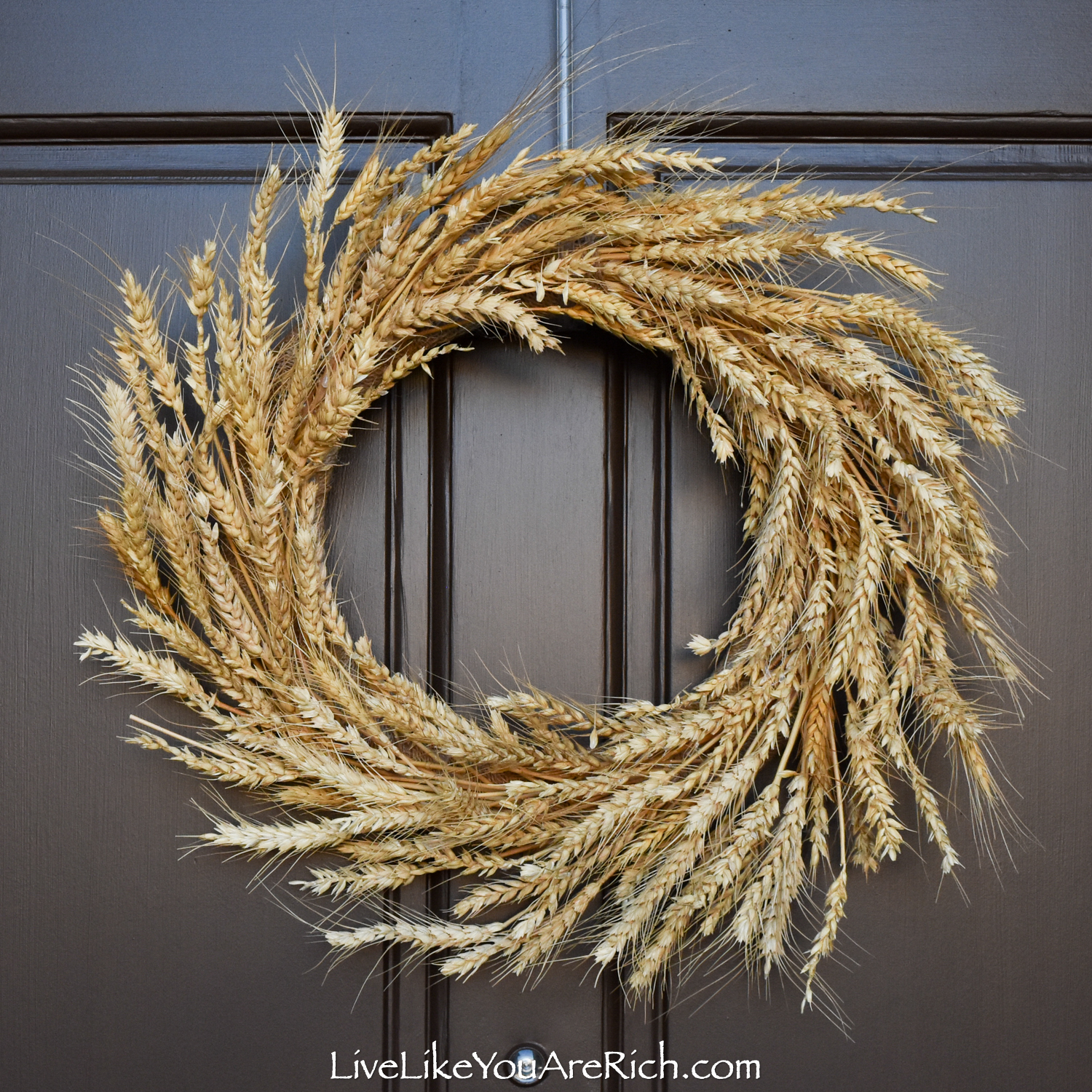 I had the wheat stalks in storage that I used for this Thanksgiving wheat centerpiece a few years ago.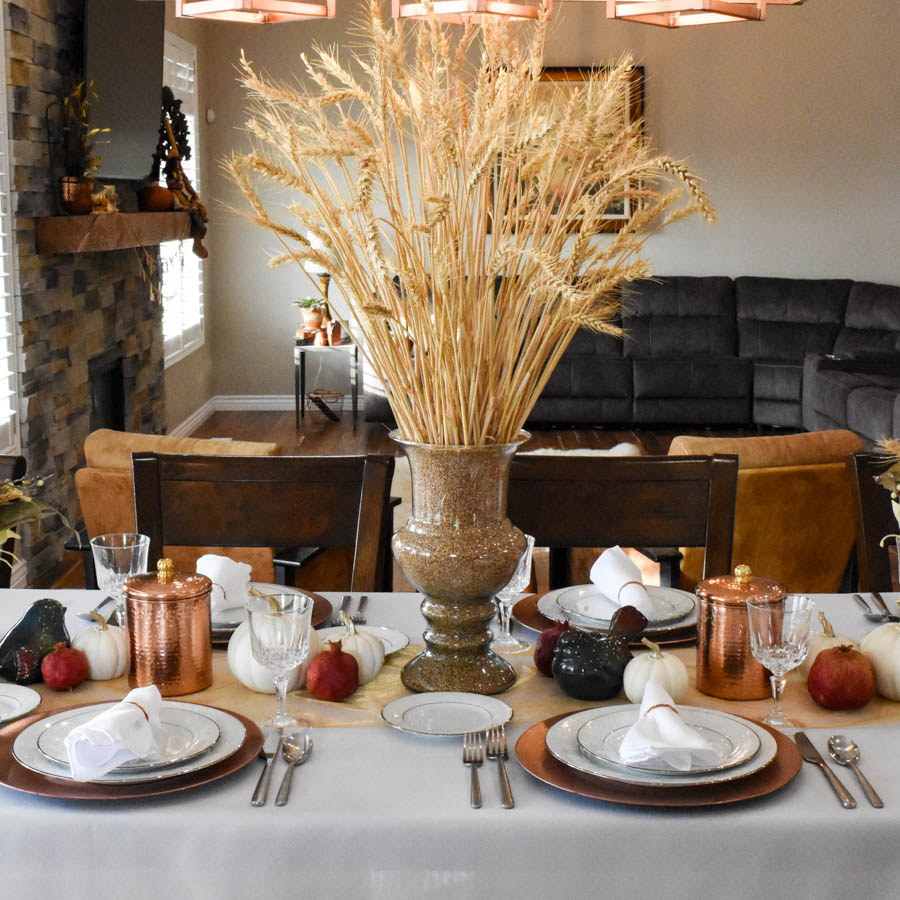 I had the burlap ribbon that I used to make these DIY Winter napkin rings.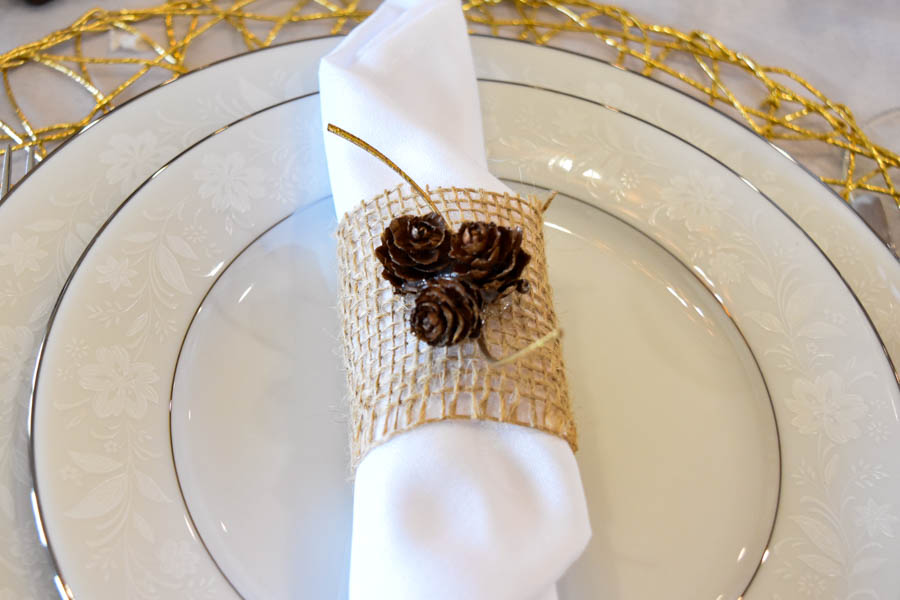 I had the metal wreath form that I bought at Dollar Tree for $1.00 in my decor bin.
I also had a glue gun and sticks and everything else so, this was free for me to make.
Wheat Stalk Wreath Supply List
scissors
door wreath hanger (this is the one I use and love it)
Instructions on how to make this wheat stalk wreath.
Continue reading or watch video on how to make it.
1- Wrap a round metal wreath form with burlap ribbon. Overlap the ribbon so it fits nicely. Do not wrap it too tightly (so that you can put the wheat stalks into the burlap folds). Glue the start and stop of the burlap ribbon with a glue gun to hold it in place.
2- Cut and tuck the wheat stalks into the burlap make your way around the entire wreath.
3- Glue the wheat stalks in to place and hair spray the wheat stalks so they hold together.
4- Pick up the wreath and shake it. Secure any wheat that is loose with hot glue and spray again with hair spray.
5- Hang on a door hanger.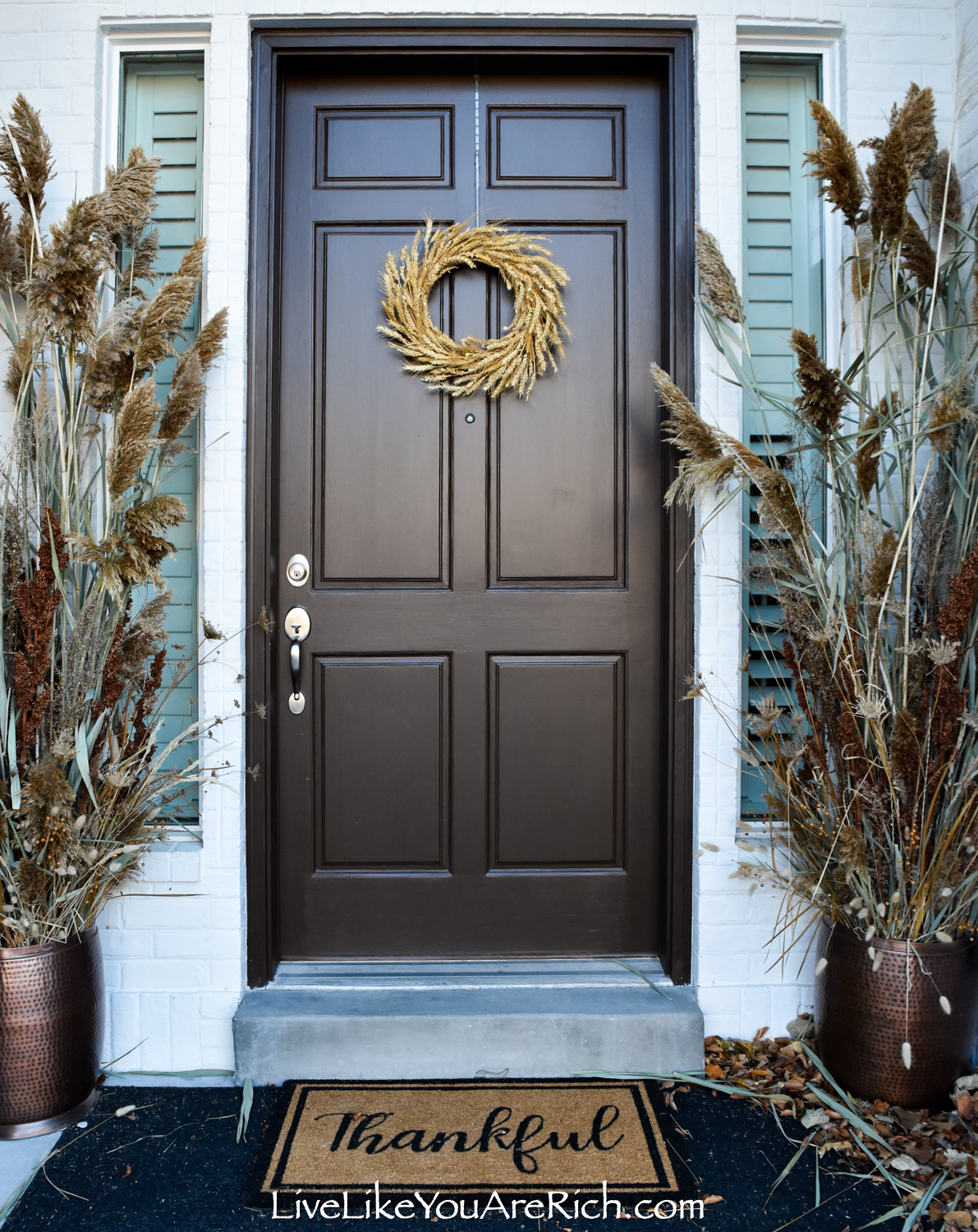 Thanksgiving is one of my favorite holidays. I love to take time to contemplate all of the things that bring me happiness. As I reflect on what I am thankful for, I feel so blessed! I am grateful for my family and friends and for the comforts I enjoy in life.
I feel so grateful that we have access to modern medicine, convenient and high quality entertainment, delicious foods, readily available information, and more.
I am so grateful for so much—including you. Thank you for reading my blog/website, Live Like You Are Rich on Any Income.
We had a great Thanksgiving, I hope you did too!

For other inexpensive D.I.Y. and craft ideas please subscribe, like me on Facebook, follow me on Pinterest and Instagram.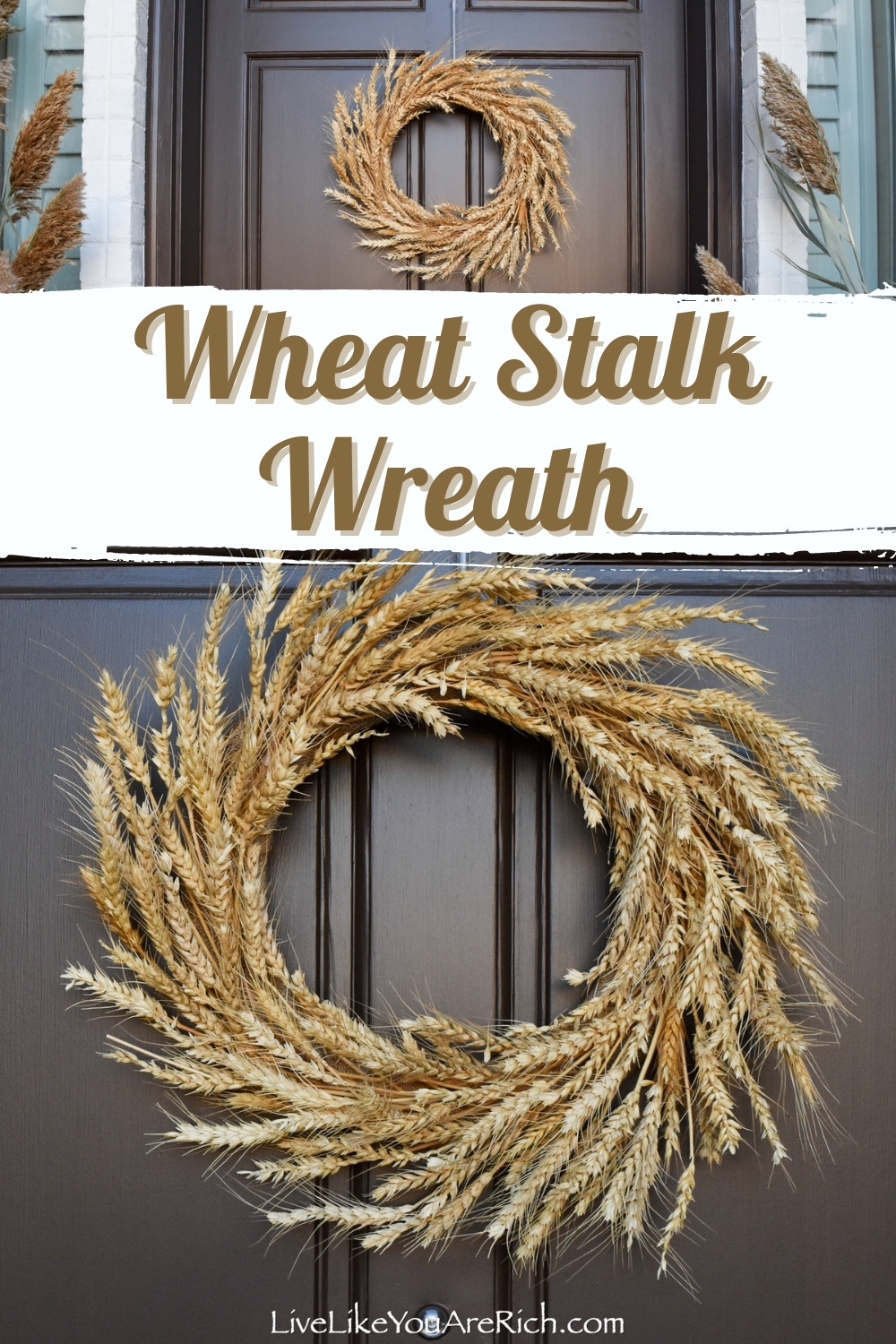 Wheat Stalk Wreath Supply List
scissors
door wreath hanger (this is the one I use and love it)