Traveling to Hawaii is expensive. Add Disney's Aulani Resort (twenty-one acres of Disney magic on O'ahu's western coastline) to the mix, and we are talking about crazy money. Having been there, I can say that it's worth it! You don't have to spend as much as you think, as there are a lot of ways to save on the expense. I'm Danielle, a money-saving travel expert who specializes in Disney resorts and cruises. Below you will find 7 money saving tips for your trip to Disney's Aulani. I have used all of these tips to book my own Aulani trip and saved hundreds on my family's trip to Aulani.
Check out their seasonal rate calendar on the website that shows when rates are low.

These cheaper timeframes are called value seasons. We traveled the 1st week of December and saved a lot. Another perk was, the weather was nice and at times even cool from occasional rain showers. Tip: You will want to visit Aulani during the school year to make the most of your money.

Next, look at their current promotions.

Disney often offers up to 30% off of your trip with a minimum night stay in specific room categories. Check out your flights and make sure you book your room around the best air pricing within those 30% off promotion dates. Often a Tuesday-Monday trip may have cheaper flights than a Sunday-Saturday trip. TIP: Use google flights to see the whole month of pricing and find the lowest rates.

Split a multi-bedroom villa with another family.

Getting one large 2 or 3 bedroom villa and sharing the expense costs less than getting 2-3 standard rooms. Plus the villas come with a full kitchen and full washer and dryer. Preparing breakfast and lunch inside the room vs. paying out-of-pocket will REALLY save you some money. I'm not one for cooking on vacation but when traveling with another family you can take turns on breakfast and/or dinner duty! TIP: The Target down the street has a full grocery. Although food is expensive in Hawaii, we planned out meals (ate in quite a bit) and packed snacks to save a lot.

Eat some meals off-site and during Happy Hour timeframes.

Ko'Olina is a quaint little neighborhood with lots of shops within walking distance. You can find cheaper food prices by eating in Ko'Olina. If you can eat a later breakfast or a larger mid-day snack to tide you over, eating during Happy Hour is usually much cheaper. Happy Hour typically runs from 2pm-5pm at select restaurants. Tip: Right next door to Aulani is a Four Seasons with an AMAZING happy hour. Their entire Happy Hour menu is on sale and we loved it all. There is a funky restaurant near Aulani called Monkey Pod. Their daily Happy Hour has a great menu with flatbread pizza for half off!

Buy the GoOahu card if you want to visit additional attractions.

The GoOahu card gives you numerous options for your family for one price point. We were able to see Pearl Harbor, USS Arizona, USS Missouri, USS Bowfin and the Pacific Aviation museum all in one day. We also used the card to access the Dole Whip Plantation, the Polynesian Cultural Center, the Bishop Museum and we got a FREE surf lesson included. Tip: You can contact me for more information on this card.

Use the resort to its fullest.

Aulani has multiple attractions, activities, and resources that are included in your stay. We were able to use/participate in a lot of free options instead of spending more money on the activities that cost extra. Tip: Aulani has FREE kid's clubs, free storytelling by Uncle and often Moana at the firepit. Aulani has character meet and greets, parties at the pool, movie nights and fairy arts and crafts. Rent movies for free from the community room or use their free wifi to watch from your own laptop in your villa. Don't forget their amazing lazy river, splash pad and slides. While the kids are in the club, head over to the quiet adult-only area overlooking the beautiful lagoon.

Booking with an agent (especially one who likes to save money—like me), is not only convenient and free, it will save you money! If a new promotion comes out for your stay, all I have to do is make a quick call to inform you. Then I'll arrange it with Aulani and the promo is now yours. I often end up getting my client's room credit, a day free car rental, and/or free airport transfers! I get emails from Disney daily, and they alert me of new promotions that, more often than not, are exclusive to Disney travel agents. I am able to adjust your pricing and save you money when others wouldn't know about the deal! I'm diligent about finding you the best deals so that you will want to book with me again. Tip: To have me book your vacations or cruises is FREE. Yes, that is right, it is completely free on your end to have me book your vacation.
-Danielle Wann Owner of Epic Escapes
**Danielle Wann is the owner of Epic Escapes. She was an annual pass holder for 2 years and brings lots of knowledge on Disney. She grew up in Florida, near Disney and lives with her husband and two children. She is a graduate of the College of Disney Knowledge and has attended specialized Agent Education Programs at both Walt Disney World and Disneyland. Danielle is a graduate of the Universal Parks & Resorts Specialist Program as well as a member of CLIA (Cruise Lines International Association). Besides Disney and Universal Studios; Danielle is also knowledgeable in Royal Caribbean, Princess and Norwegian cruise lines as well as Sandals, Beaches and Club Med. Danielle can be contacted by filling out this form or email directly at [email protected].
Danielle has actually helped my family research and book a cruise for 2015. She is very responsive, helpful and knowledgeable. Thanks Danielle!

For other 'rich living' tips please subscribe, like me on Facebook, and follow me on Pinterest and Instagram.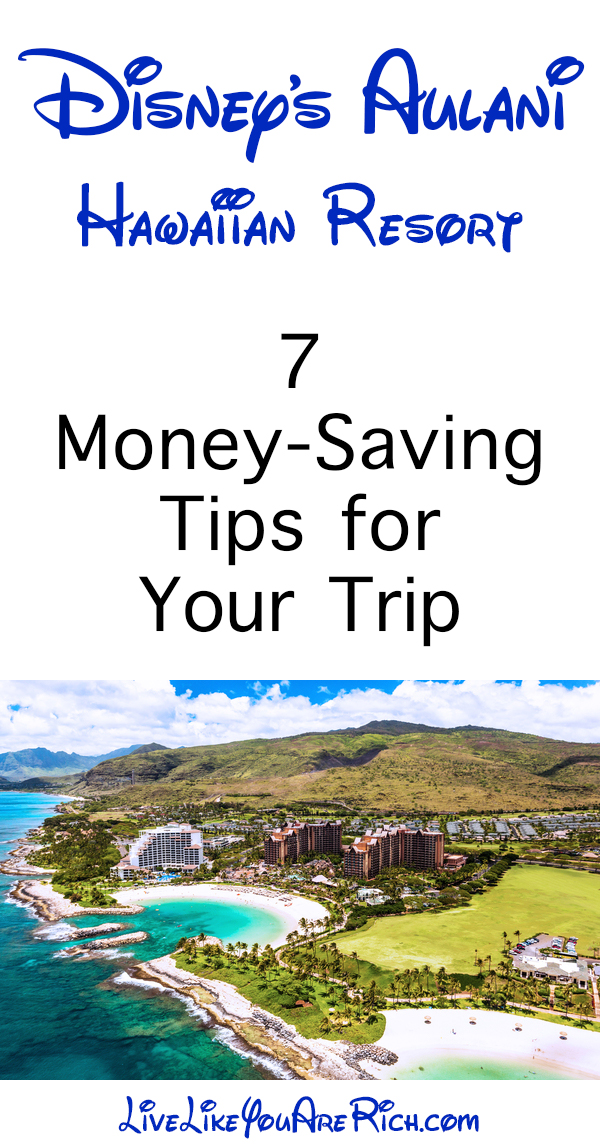 You may also like…