I was pleasantly surprised with how easy it was to make a DIY Cake Topper Banner. It only took about 10 minutes to make, it was customized to our party theme and color scheme, and the best part was, it was free to make!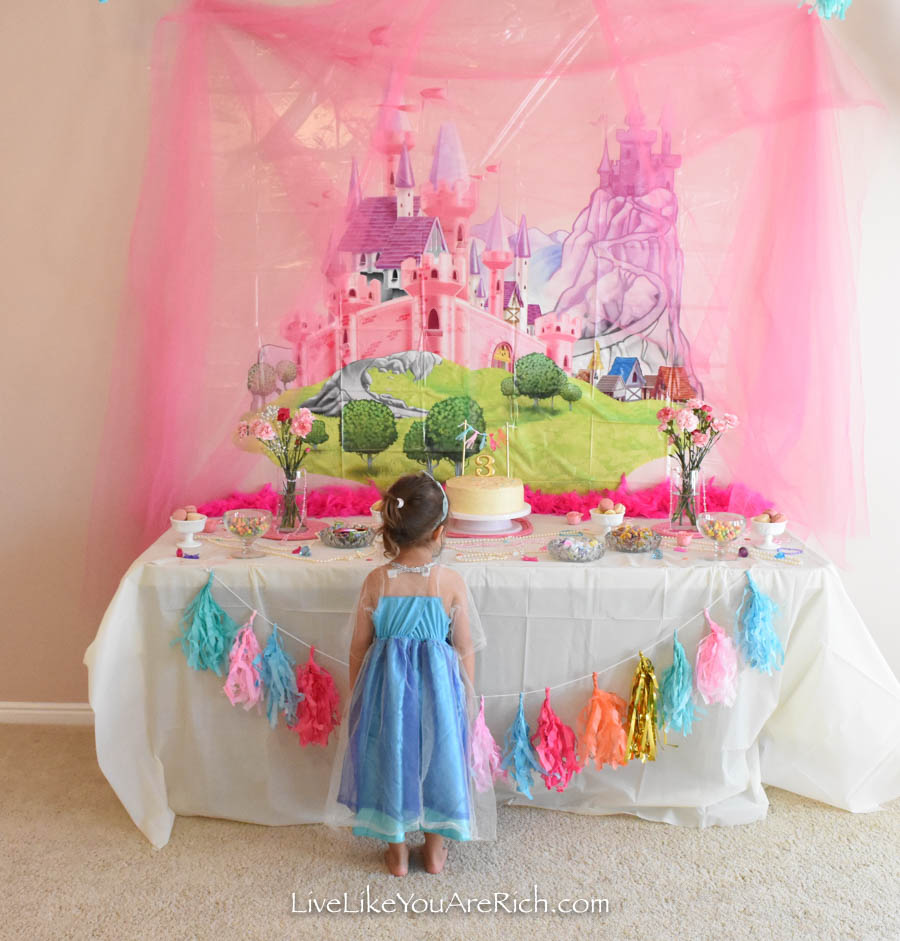 I saw the cake topper banner (pictured below) at a party store. I was trying to keep my daughter's party within my budget of under $75.00. I didn't want to spend $15.00 on a cake topper banner.
Plus, I wanted the colors to match exactly to the colored banner I already had. I thought that maybe I could make one similar at home.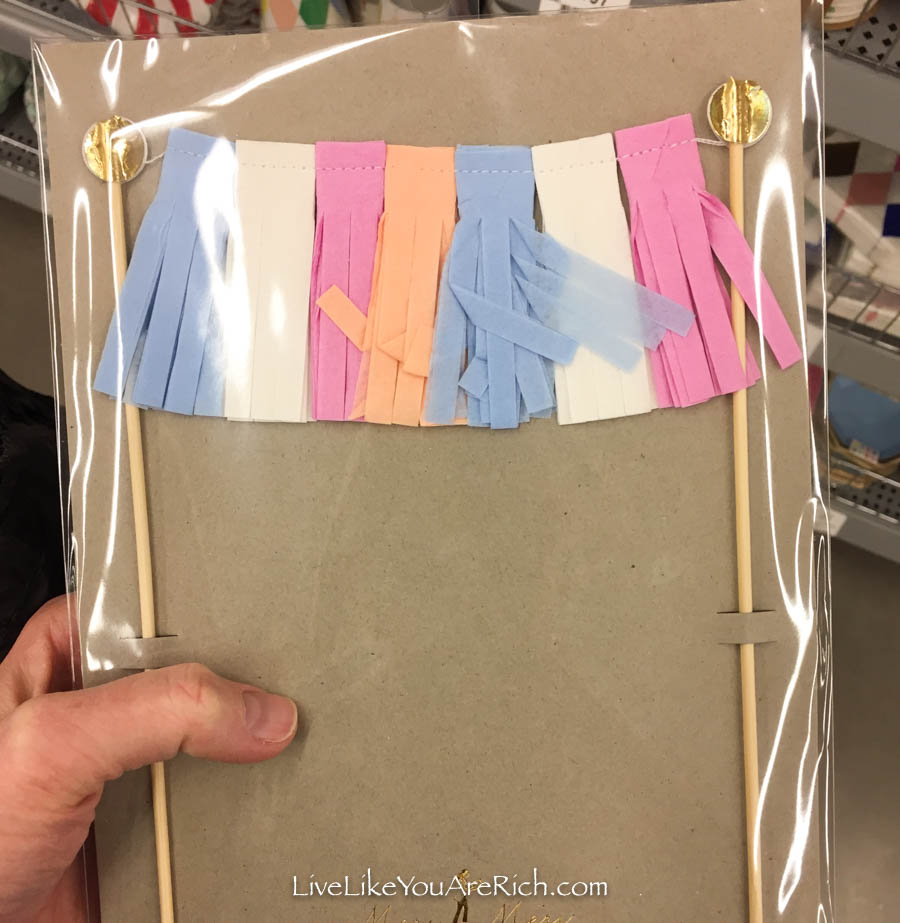 I began experimenting. I used my large party banner along with the cake topper banner I saw at the party store as inspiration.
Thankfully, I was able to make a DIY cake topper banner on my first try!
I was strapped for time. So the fact that I was able to make it in under 10 minutes was really nice.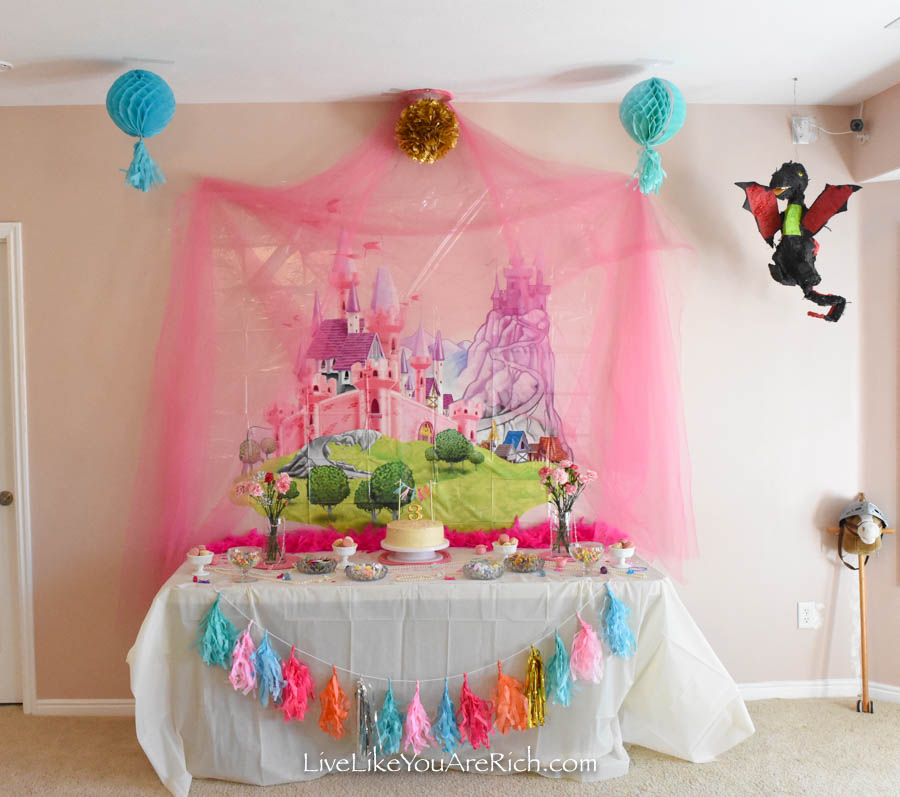 Directions to make a DIY Cake Topper Banner
1- Gather supplies. Luckily I had all supplies on hand. If you need any, I've linked to where you can find them.
Supply List
Streamer-like crepe paper cut in thin long pieces. Each banner will differ depending on size. I clipped a little tassel from the main colors on my large party banner about 7 inches long each.  If you are lacking a banner I'd suggest using streamers or crepe paper to create your banner.
small wire nail (if the string is on the thicker side)
2-Using a push pin, poke a hole in the decorative paper straw about 1/2 inch from the top.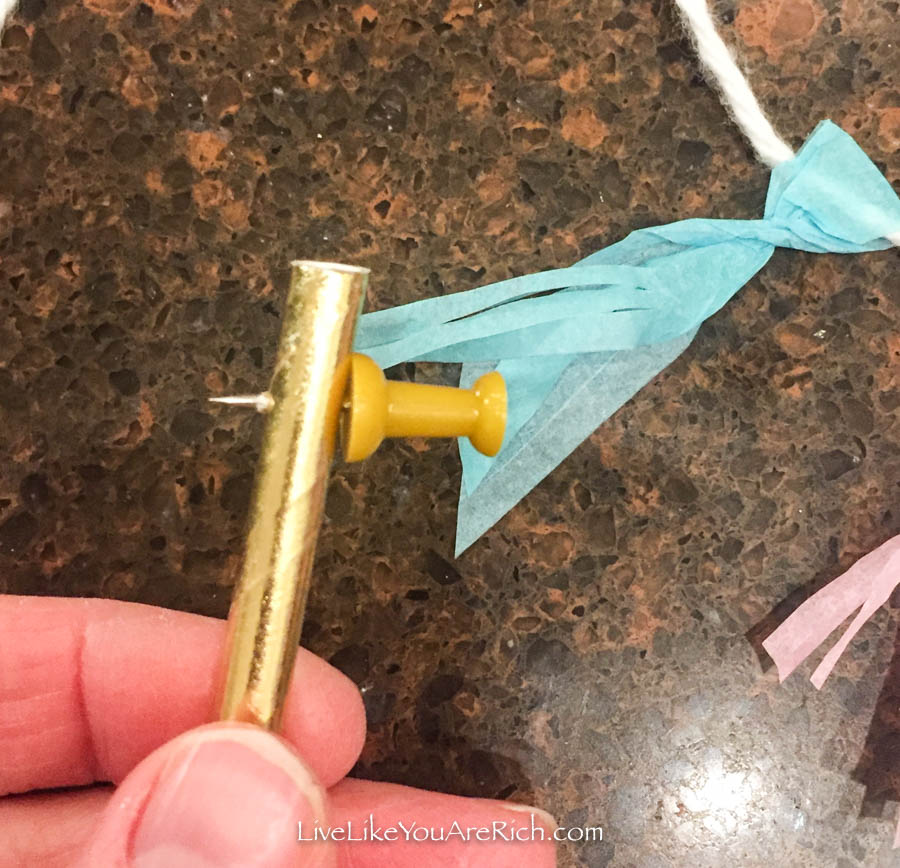 3- Get a string and measure about how long you'd like your banner to be. Cut it to that length.
I figured out the length I wanted the string to be by laying everon the counter top. It was easier to work with when straws and string were lying down on the counter top.
4- Feed the string through the hole and tie a knot on both sides so it doesn't slide through.
Note- You may need to use a small wire nail like I did to make the hole large enough to feed the string through.
I held the string in front of the hole and then, using the nail for pressure and as a guide, pushed the string through.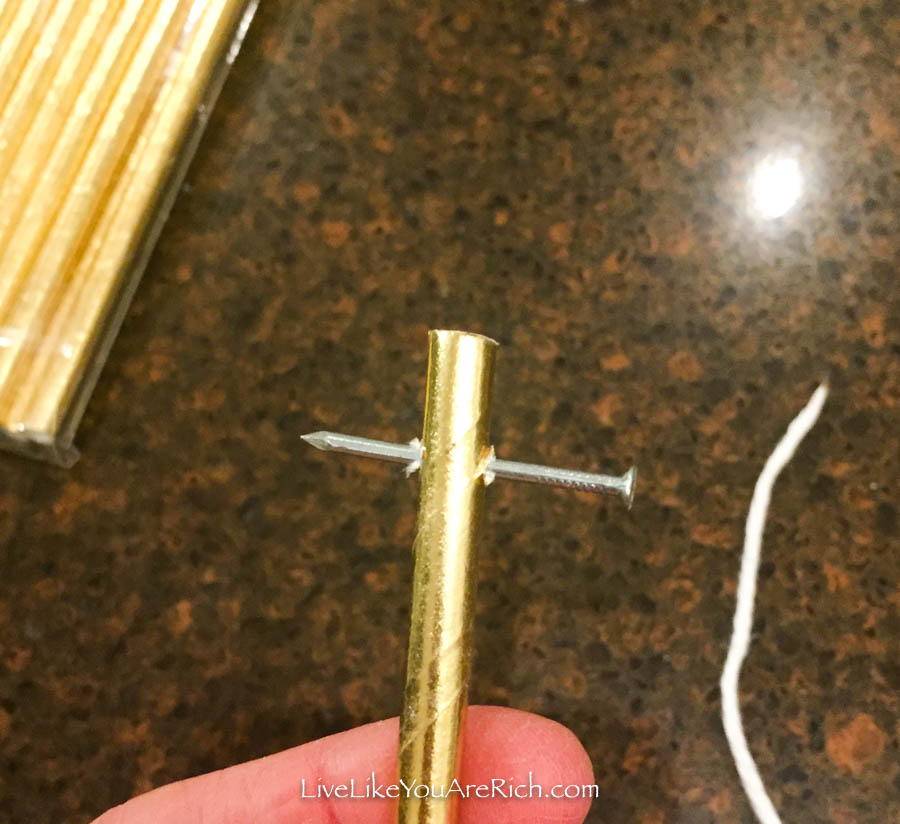 5- Cut small thin pieces of crepe paper or cut a piece of paper off of each tassel from a larger banner.
I just took one small piece of tassel off of the back of the large party banner we had so that no one would notice or see a piece missing. Crepe paper (or similar) works the best for this project.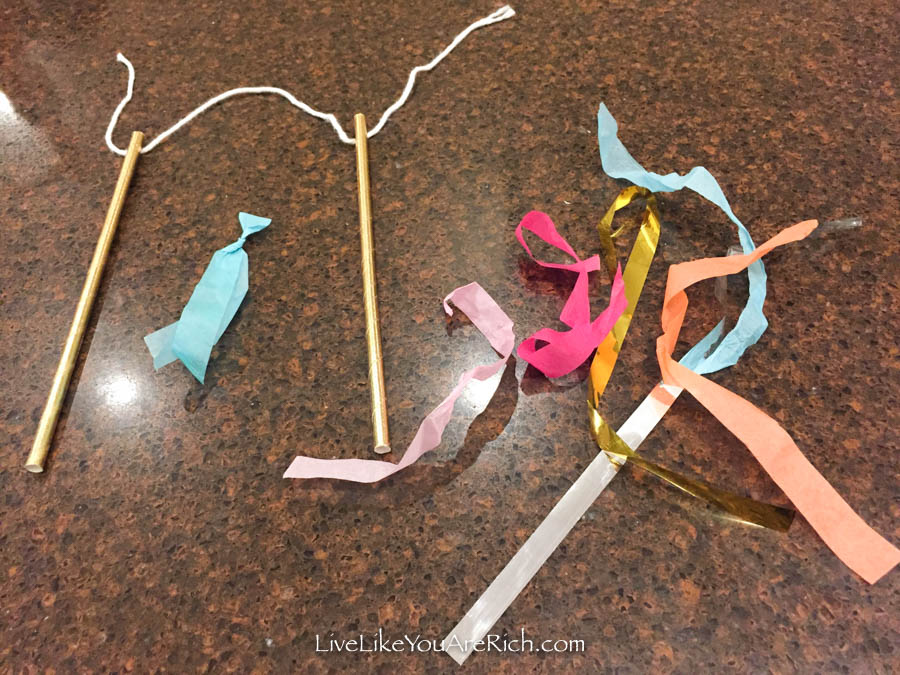 6- Fold the paper equally in half over the string and twist a 2-3 times (do not twist too much that it breaks).
7- Using scissors, cut little slits/tassels into the paper. Fluff them up/spread the small pieces apart so they look like a tassel.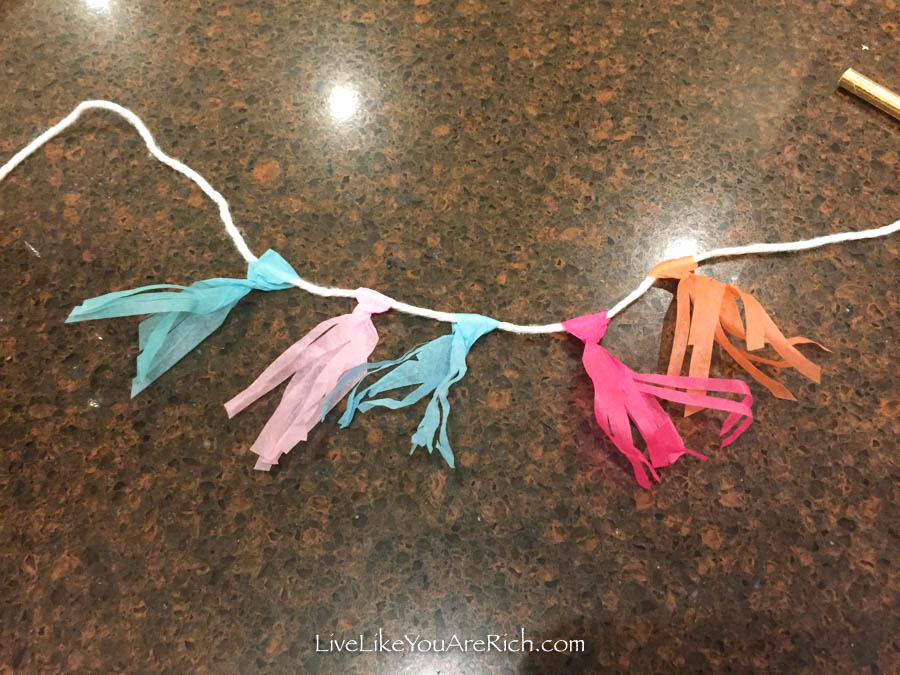 8- Secure the DIY cake topper banner in the cake.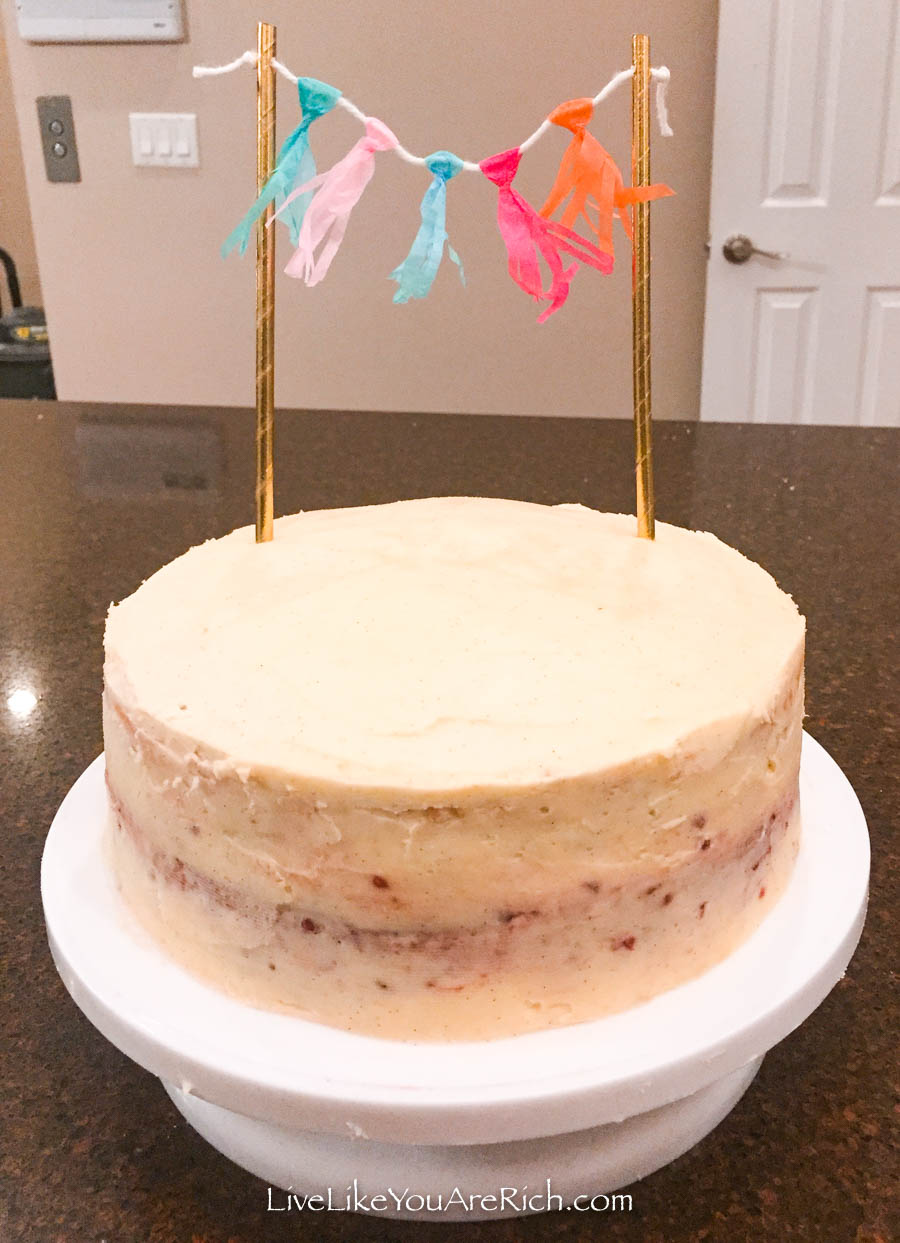 9- Then decorate the cake.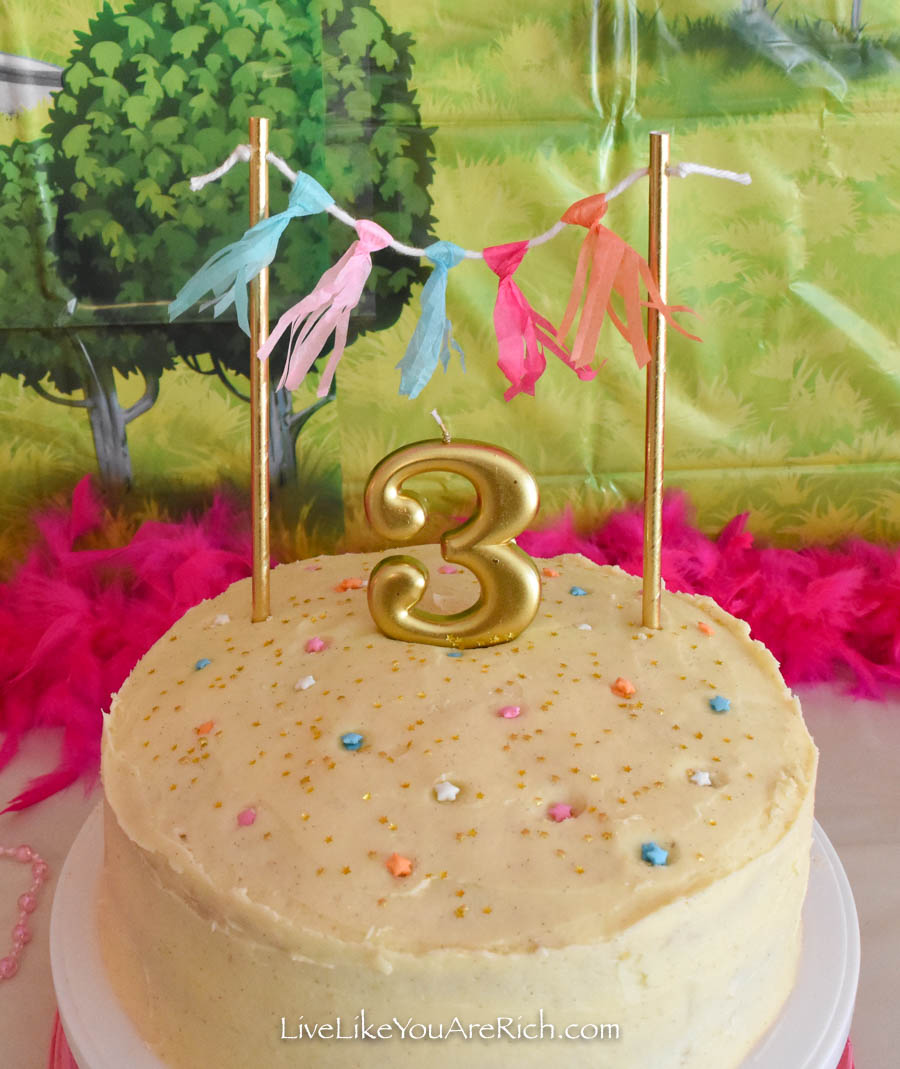 I hope you enjoy your DIY cake topper banner.
You may be interested in:
My daughter's Medieval Birthday Party here.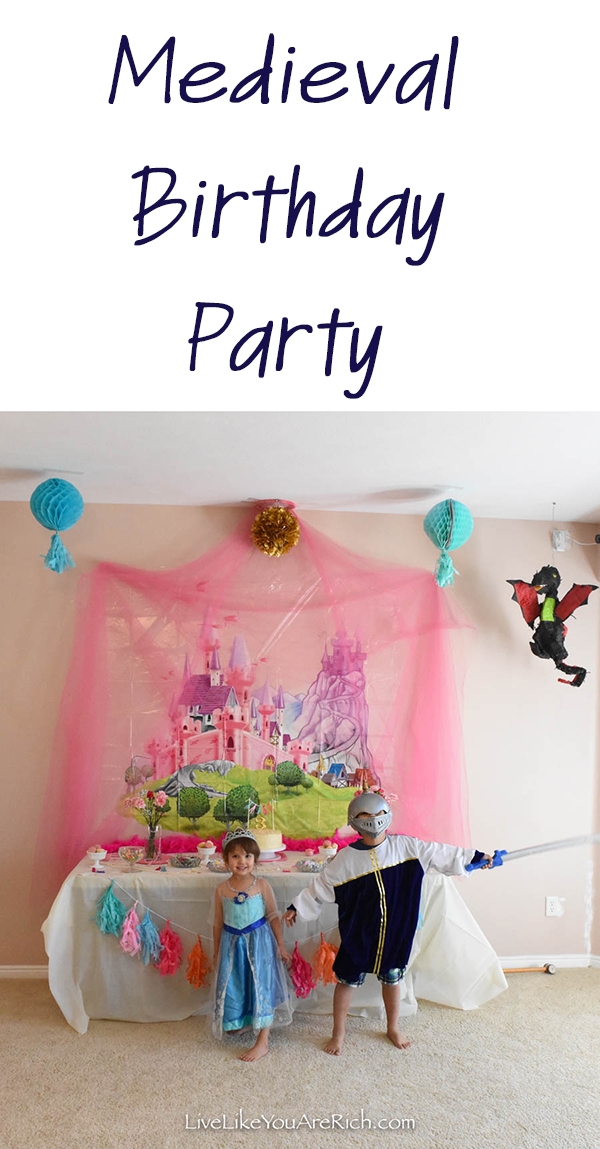 If you'd like the recipe for this raspberry cream vanilla bean cake click here.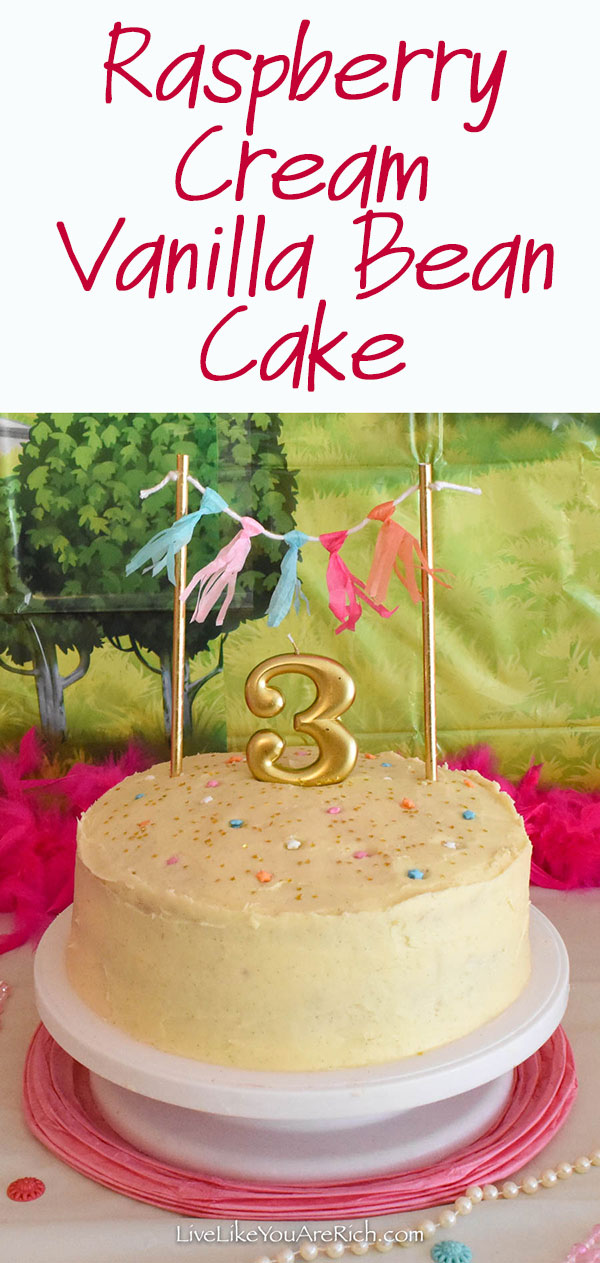 For other 'rich living tips' please subscribe, like me on Facebook, and follow me on Pinterest and Instagram.