I made this delicious Raspberry Cream Vanilla Bean Cake for my daughter's birthday party. It was so simple to make, yet very  delicious. It is a perfect blend of light vanilla flavors, sweet and tart raspberry preserves, and creamy frosting. The cake also looks gorgeous when cut into. Check out the rest of her Medieval Birthday Party here.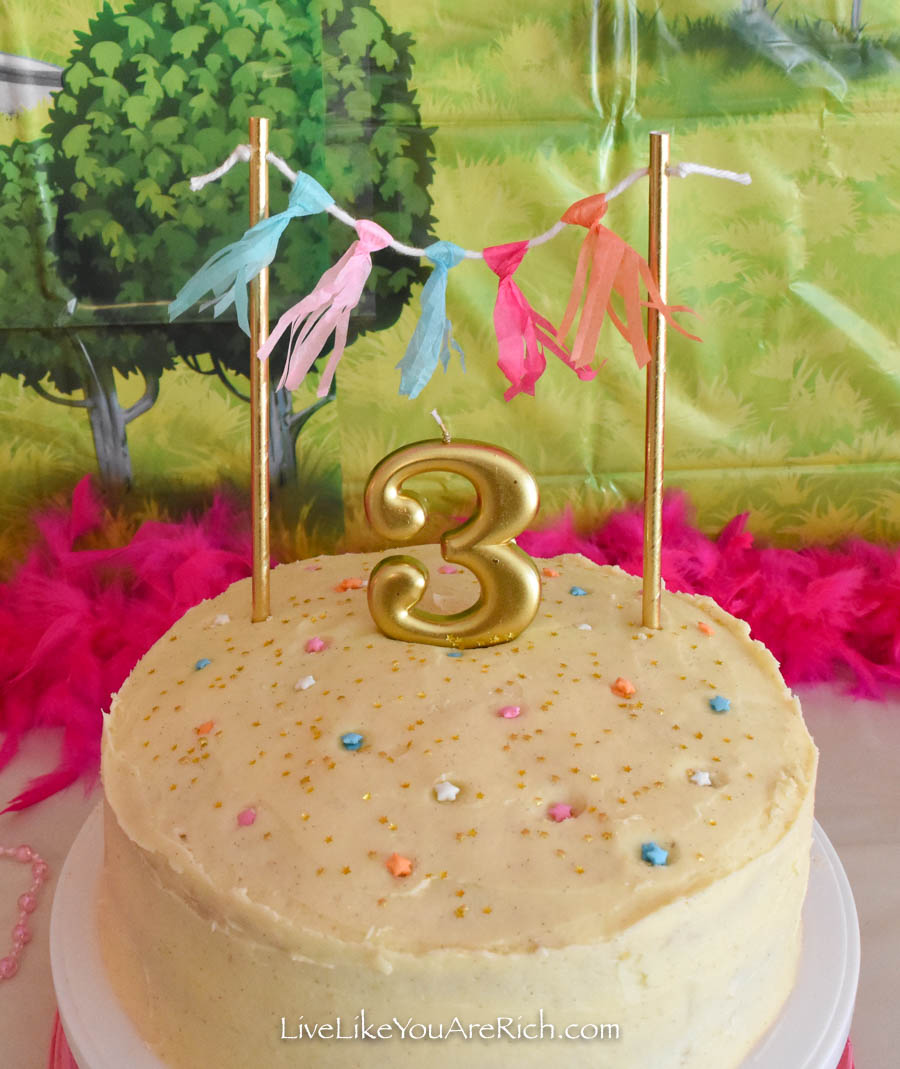 Directions
Make a white box cake mix and bake it in 2- 9″ rounds. Be sure to grease and flour the rounds well so that once cooled, the cake will come out intact.
Poke holes in the bottom layer with a fork.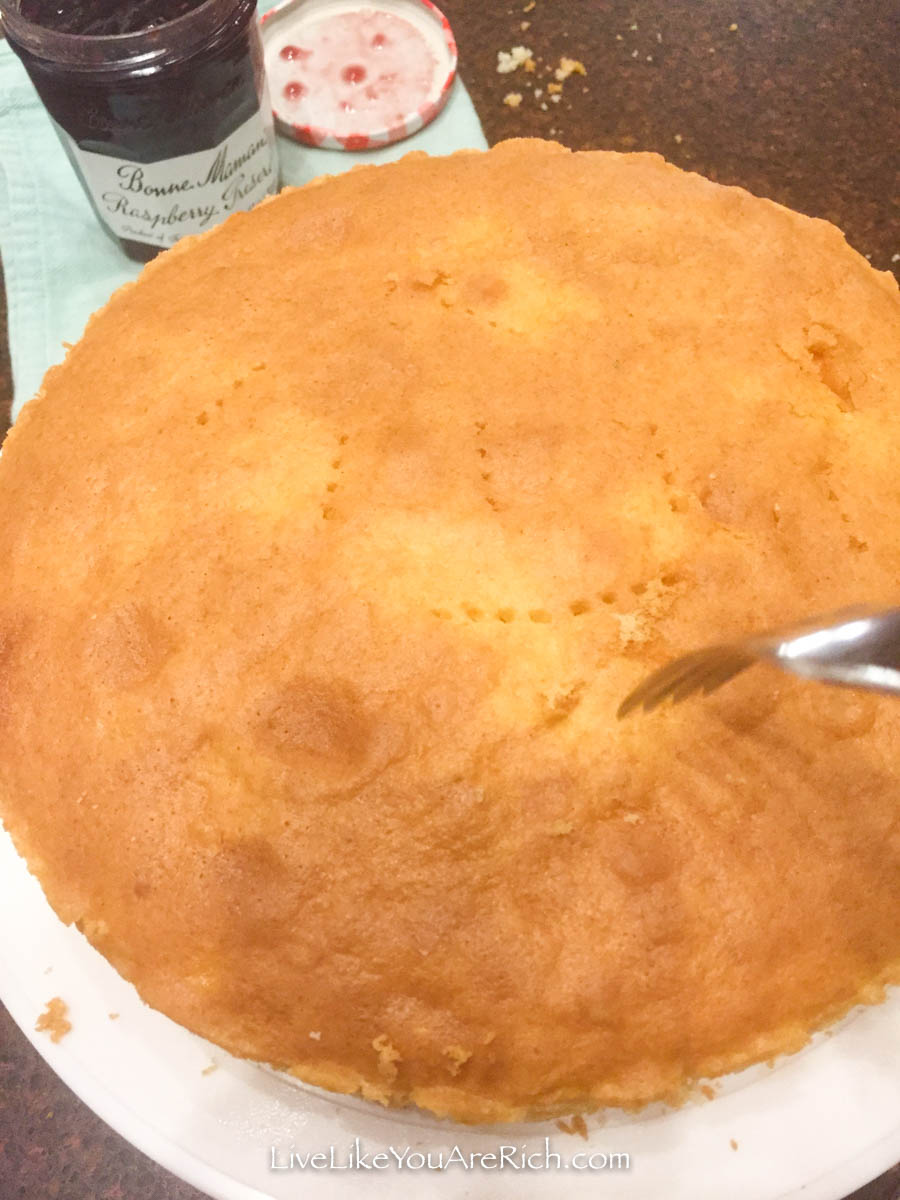 Spread raspberry preserves (found in the jam/jelly section in the grocery store or found here), over top of the holes. Some of the preserves will soak into the cake.
Make the Vanilla Bean frosting found here (it is the BEST frosting I've had!)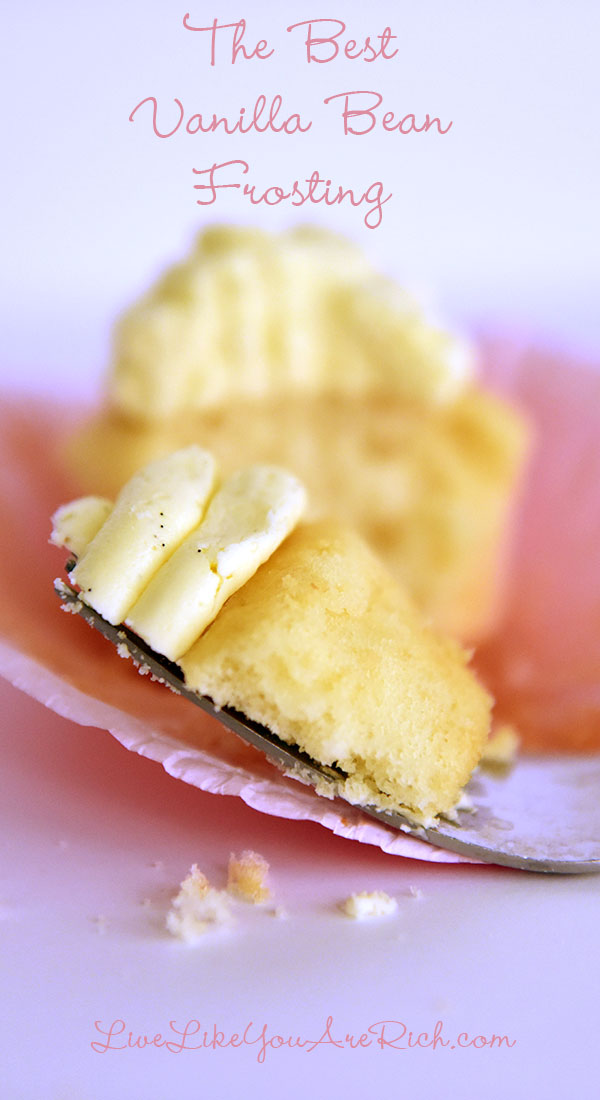 Next, spread the vanilla bean frosting lightly over the preserves and top it with the top layer of cake.
Frost the top and sides of cake
To help spread this frosting easier, I used a ziploc bag as a piping bag and cut a hole in the corner.

I'd recommend doing two layers on the sides of the cake because the first layer you will see the raspberry showing through.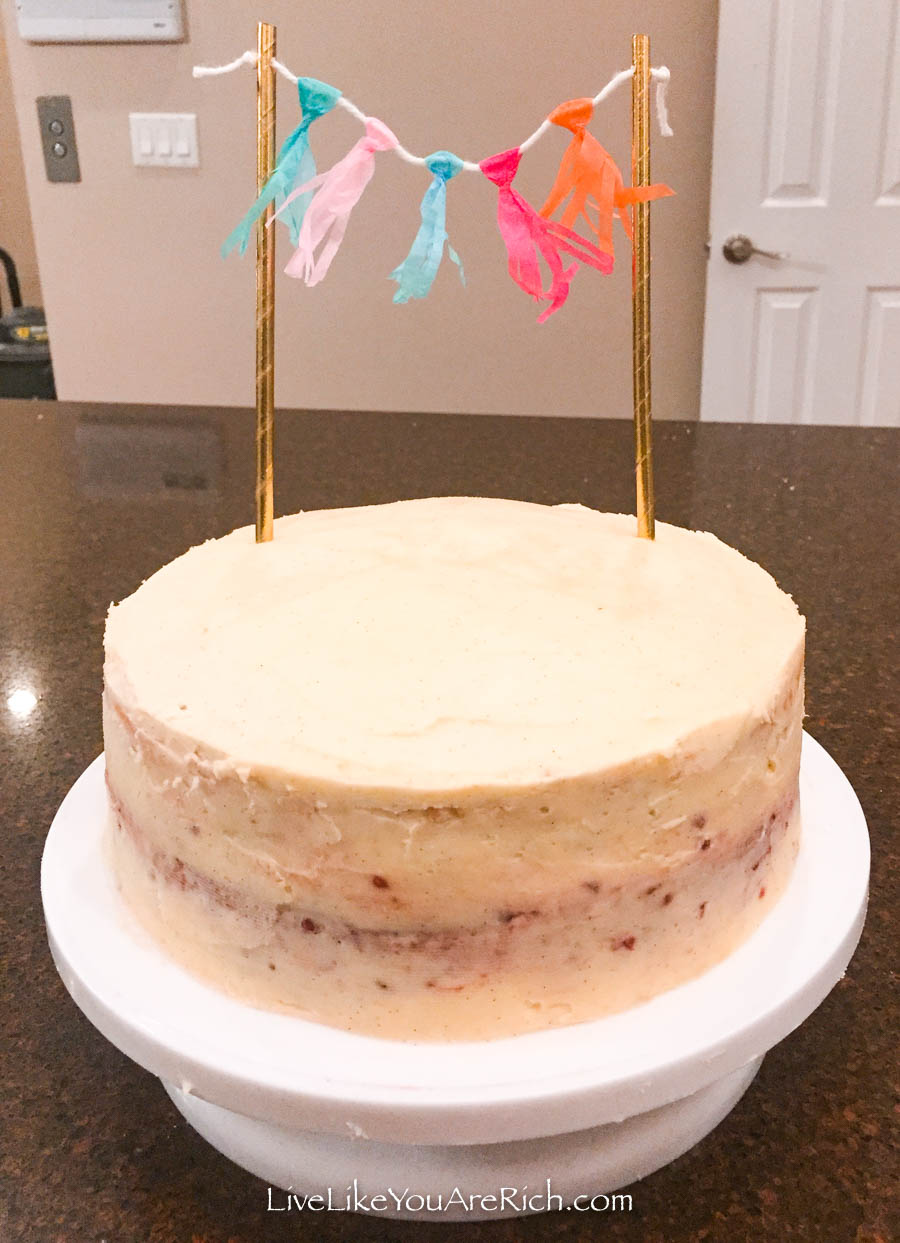 You can leave it like this, or do another outside layer of frosting—which I did.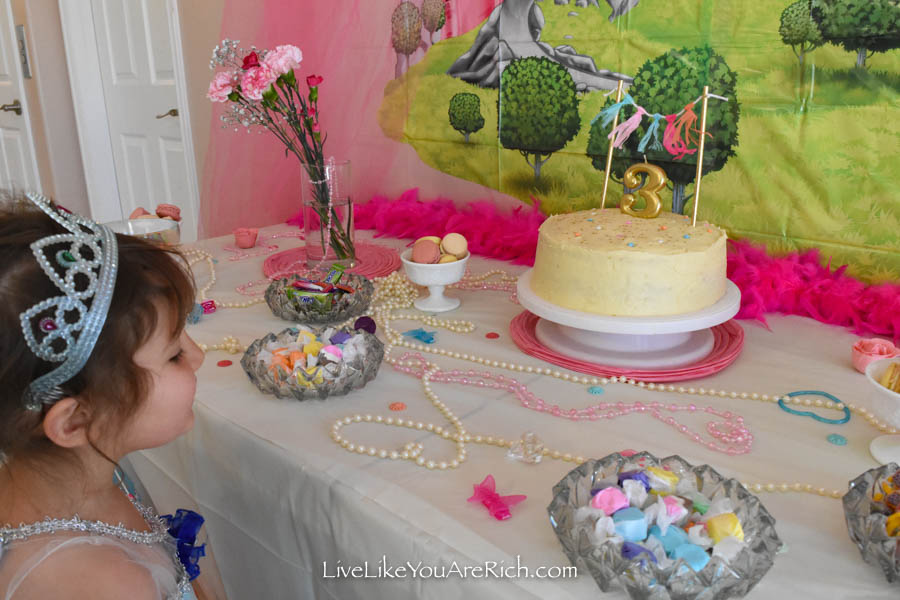 Enjoy your delicious Raspberry Cream Vanilla Bean Cake.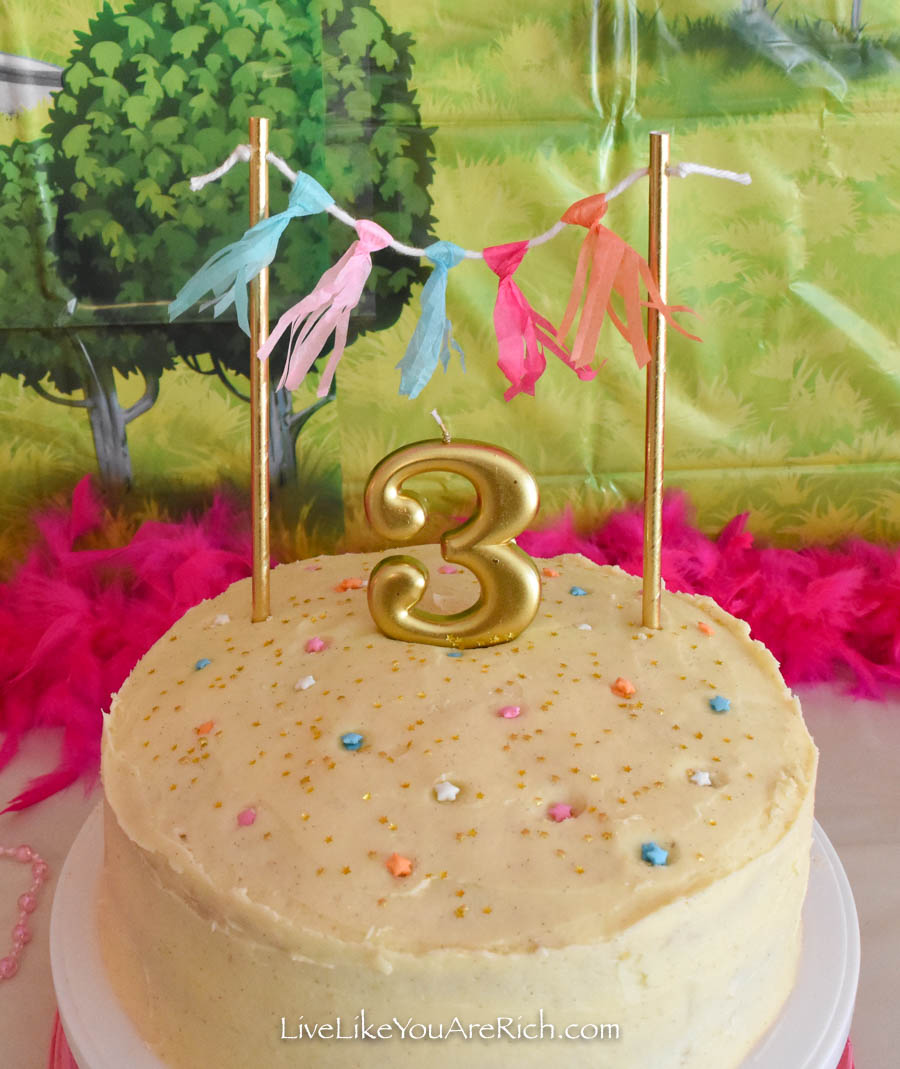 Supplies
Note- Very typical ingredients are used for this recipe except Vanilla Bean paste found here or one vanilla bean that you can find here. It calls for either one, not both.
Mixing bowls—my favorite found here
rotating cake stand and icing spatula
Raspberry Cream Vanilla Bean Cake
Ingredients
White Cake Mix and required ingredients
¾ Cup Raspberry preserves
Vanilla Bean Frosting found on LiveLikeYouAreRich.com
Instructions
Bake prepared white cake mix in 2 greased and floured 9" round pans.
Once completely cooled, poke bottom layer with a fork.
Spread raspberry preserves on bottom layer.
Make Vanilla Bean Frosting found on Livelikeyouarerich.com
Spread frosting on preserves. Top with second layer of cake.
Frost top of cake and sides.
Garnish with sprinkles and cake topper found on Livelikeyouarerich.com

For other 'rich living tips' please subscribe, like me on Facebook, and follow me on Pinterest and Instagram.