Elf on the Shelf: Christmas Cookies.
Today's Elf on the Shelf scene was found in our kitchen.
Our elves, Pepper and Winter, brought the kids Christmas cookies with milk and
Christmas Pajamas.
The kids loved putting on their Christmas Pajamas and eating milk and cookies while looking at this little scene.
Winter left a note that said, "Christmas cookies, milk & P.J.'s. Love, Winter and Pepper"
We all loved the little details in this scene…
Supply List for this Elf on the Shelf: Christmas Cookies scene

Christmas bakery statue (Michaels 2021)
Mini Christmas cookie cutters (handmade with tin foil)
mini piping bags (Ziploc bags, tiny tin foil piping tips, and small clear hair ties)
mini cookies made with the mini cookie cutters
Wilton edible glitter spray
Chef hat with little embellishment (handmade with Christmas bakery fat quarter material)
Christmas apron for Winter was attached with a decorative ribbon and hot glue.
Barbie dozen of eggs Barbie chicken coop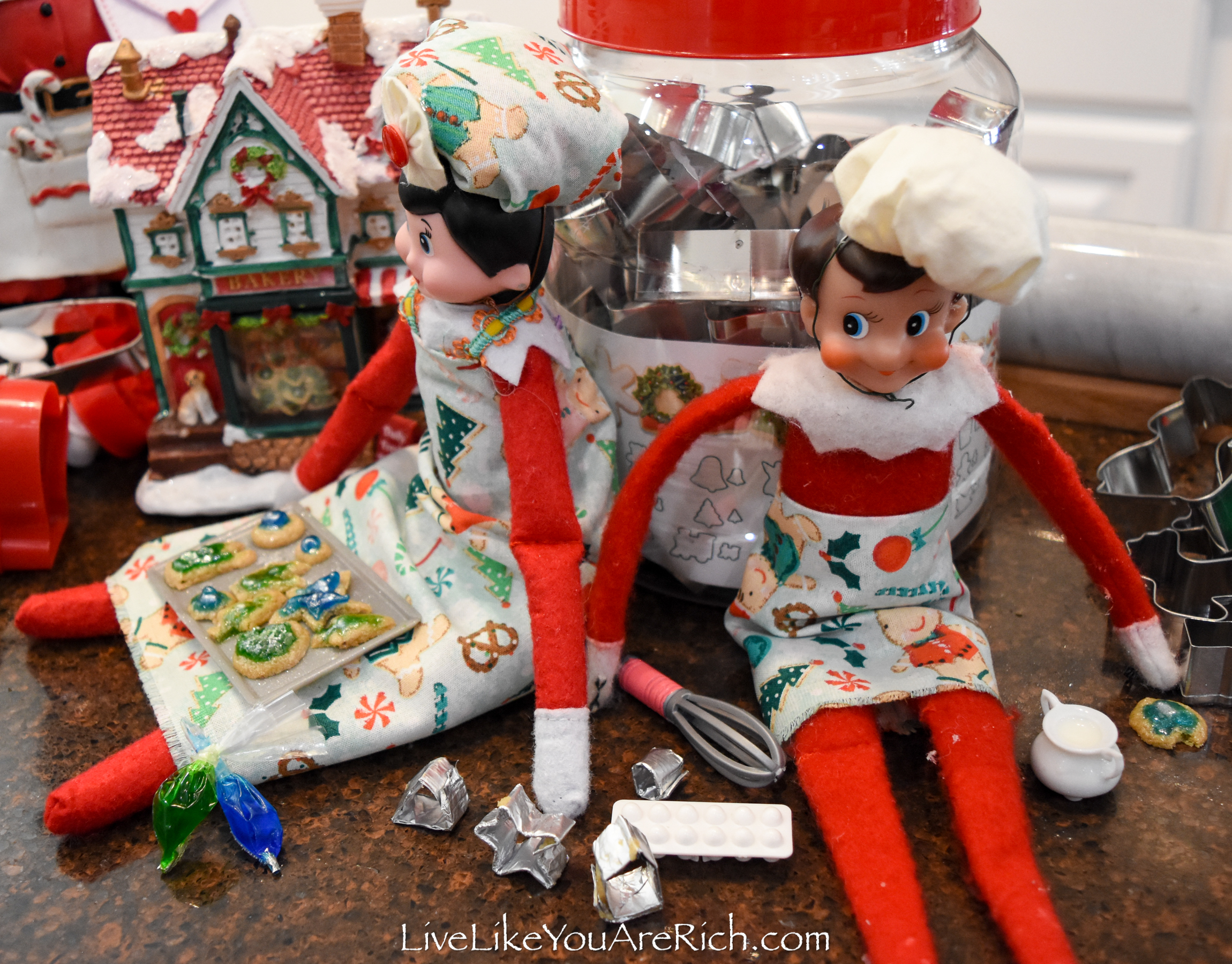 Pepper's apron (handmade)
milk in a tiny tea set 1:12
tiny cookie with a bite out of it (homemade)
a plate full of cookies (nestle cookie dough)
How I think Pepper and Winter put together this Elf on the Shelf: Christmas Cookies scene together…
First, Pepper and winter donned aprons and their chef hats. They made them with folded fabric and hot glue. Winter's apron was attached around her neck with a nice ribbon.
Then, Pepper and Winter made mini cookie cutters with folded tin foil and needle nose pliers.
They took some cookie dough and cut out the mini cookies and baked them.
After they cooled, they piped some gel frosting onto them and sprayed them with glitter edible spray.
They set the scene with a rolling pin, Christmas cookie cutters, a Santa figurine, a bakery figurine, Christmas pajamas, and a tray/plate of cookies.
This scene was definitely more time-consuming to set up when considering the baking of cookies, frosting them, and the making of the mini cookie cutters and aprons.
To cut down on time, they used pre-made Nestle cookie dough that was delivered here as a neighbor's Christmas gift.
They also used Pepper's chef hat from last year's Be our Guest breakfast scene. However, Winter's hat was made this year. I think it was made using a material, polyfill, hot glue, and wire. The little embellishment that was glued on the front came from an old teddy bear's outfit.
Some of our favorite details of today were the tiny bite Pepper took out of his cookie, as well as the mini cookie cutters, cookies, and piping bags.
These made my daughter so happy.
My kids each carefully took a tiny cookie off of the tray and ate them and declared that they were very tasty. It was a fun day.
To see more details, check out the video of this scene in the blog post.
To see more Elf on the Shelf ideas check out this post here. I'll be adding more this December as well.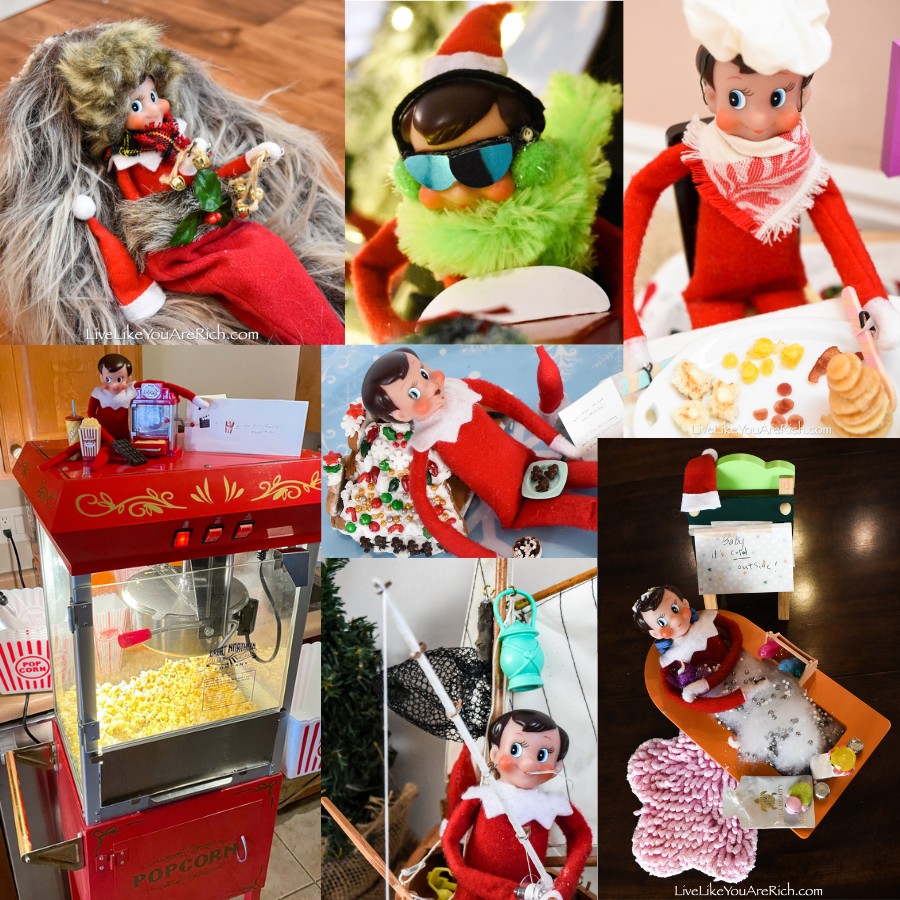 For other 'rich living' and D.I.Y. decor tips please subscribe, like me on Facebook, and follow me on Pinterest and Instagram.