Elf on the Shelf: FALALALA Llama(s).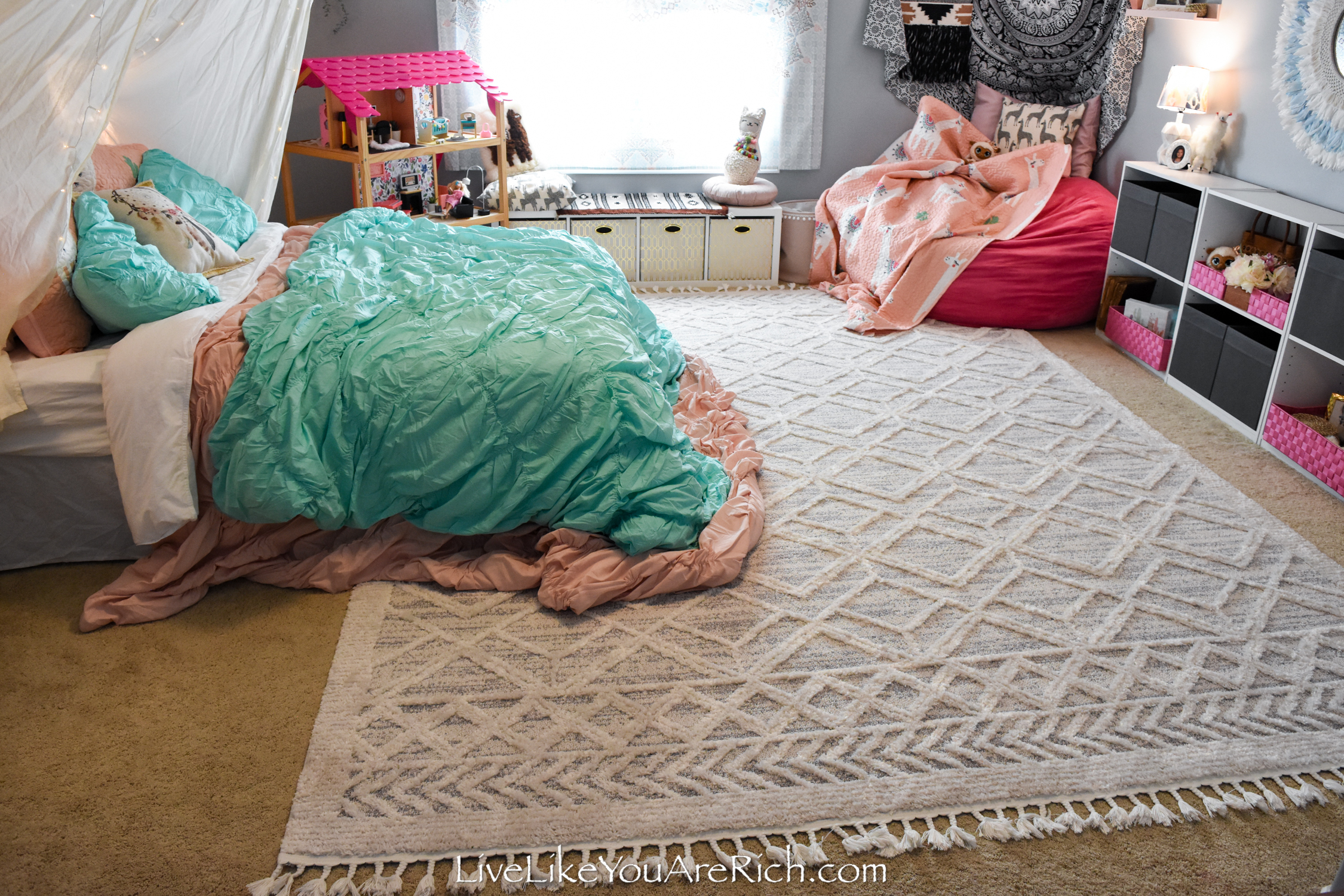 My daughter and I designed her room in a colorful boho chic theme.
She loves llamas and alpacas so she has a few scattered throughout her room. She even made a llama bedroom for the dollhouse we remodeled together.
Our elves, Pepper and Winter, found their way back to Aurora's room.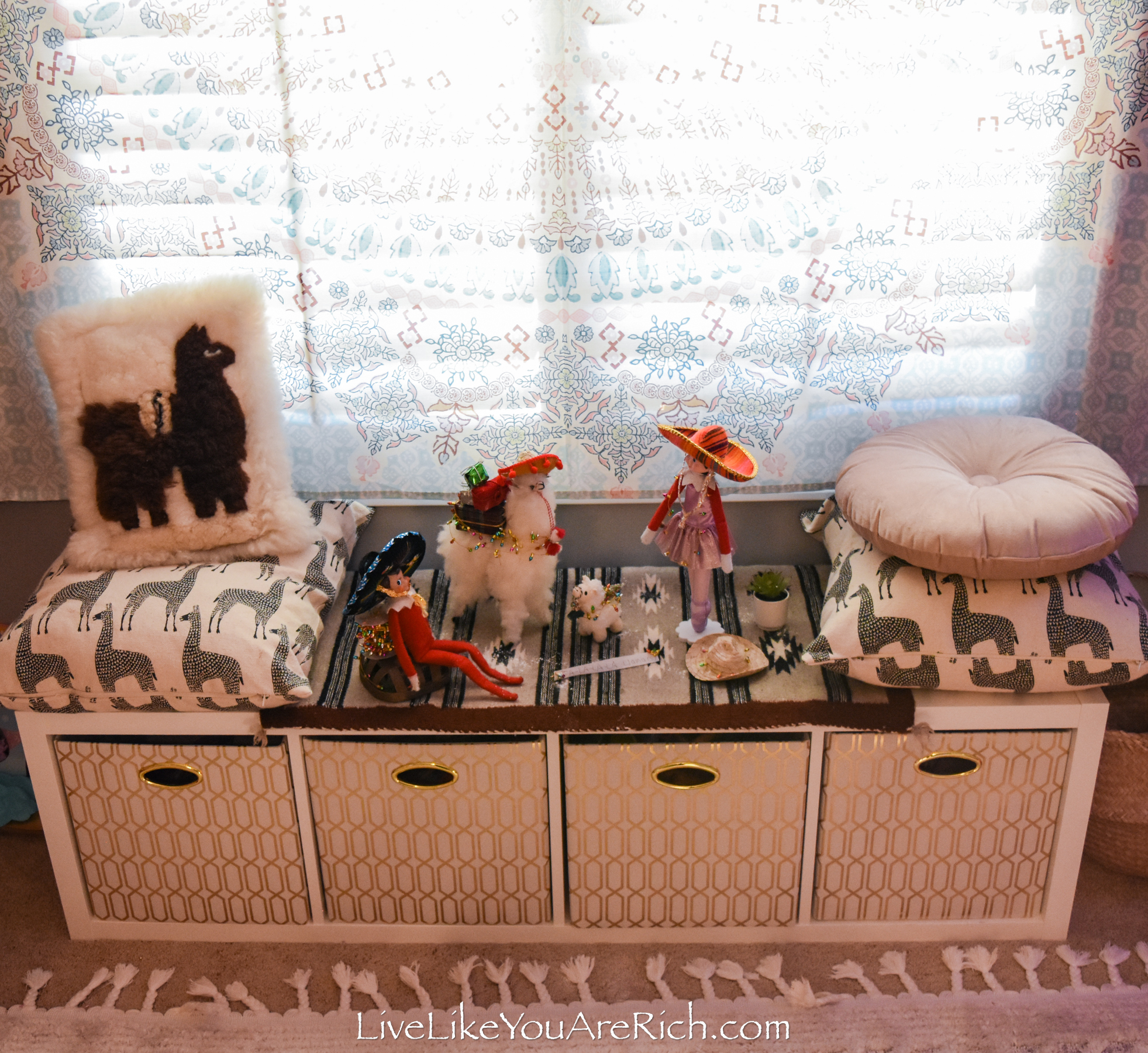 They met up with two of her llamas and decked them out for Christmas.
The baby llama had a halter and lead made for her to match her dad's.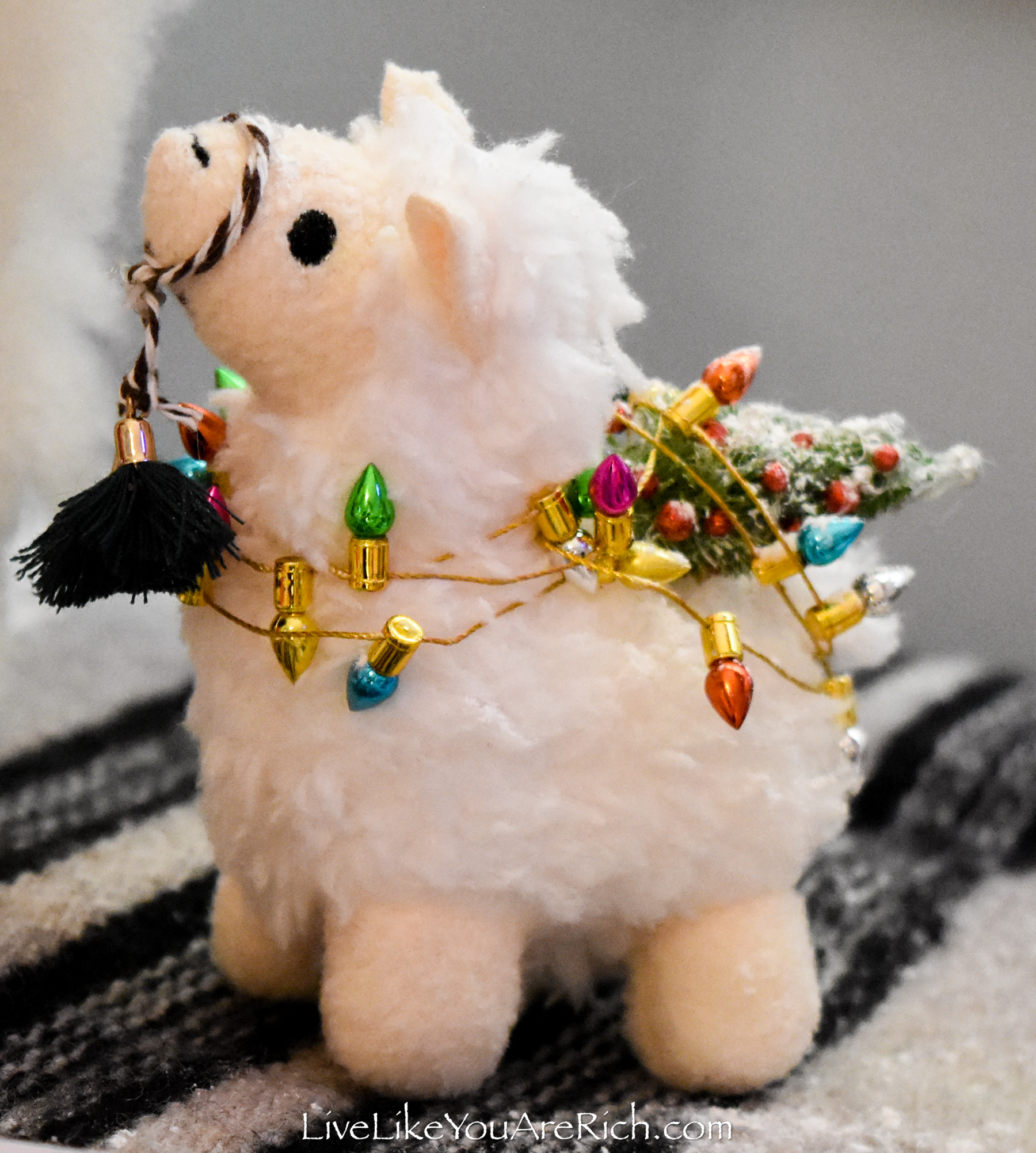 She had Christmas lights draped around her which helped her carry the tiny Christmas tree she is packing.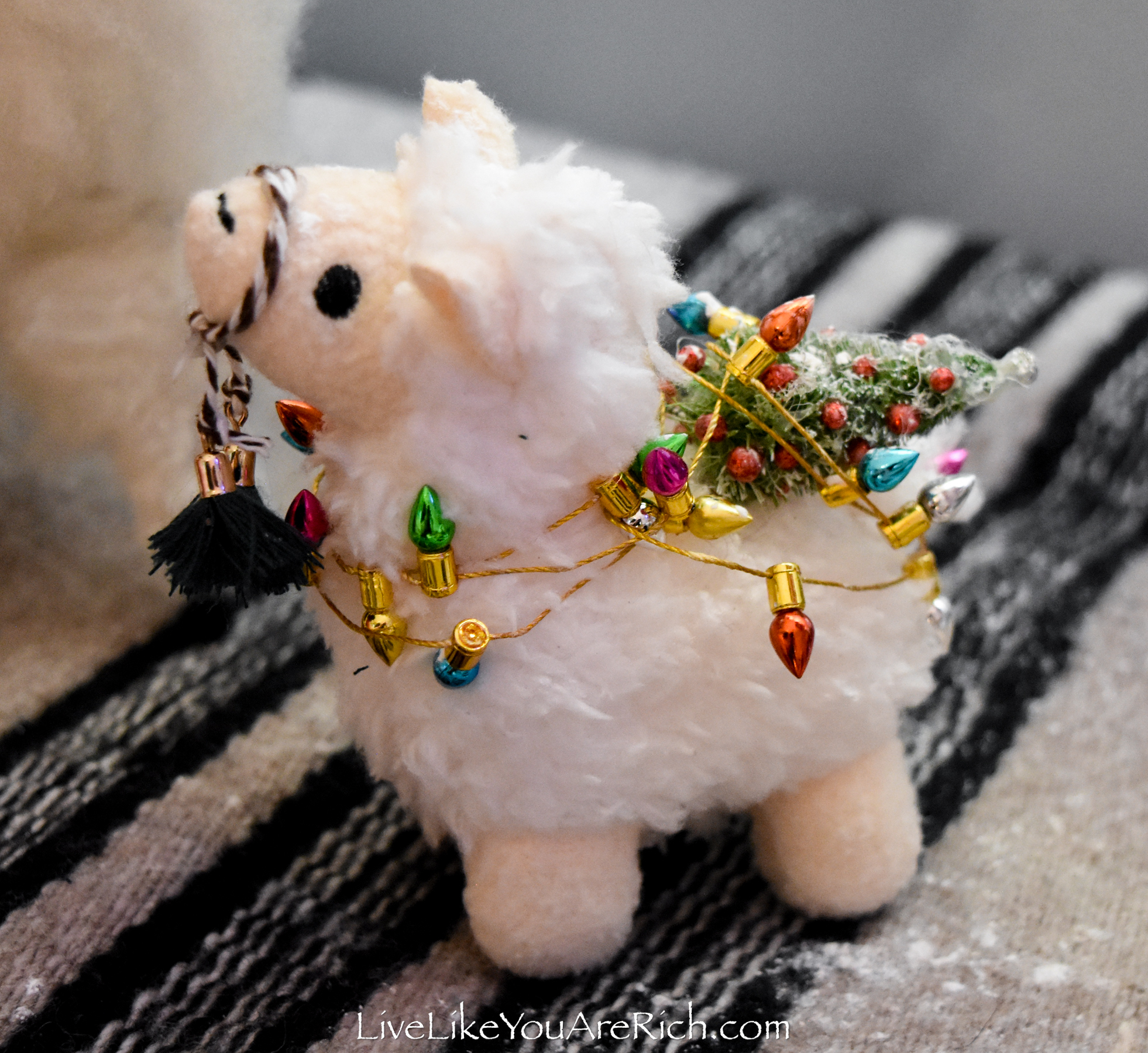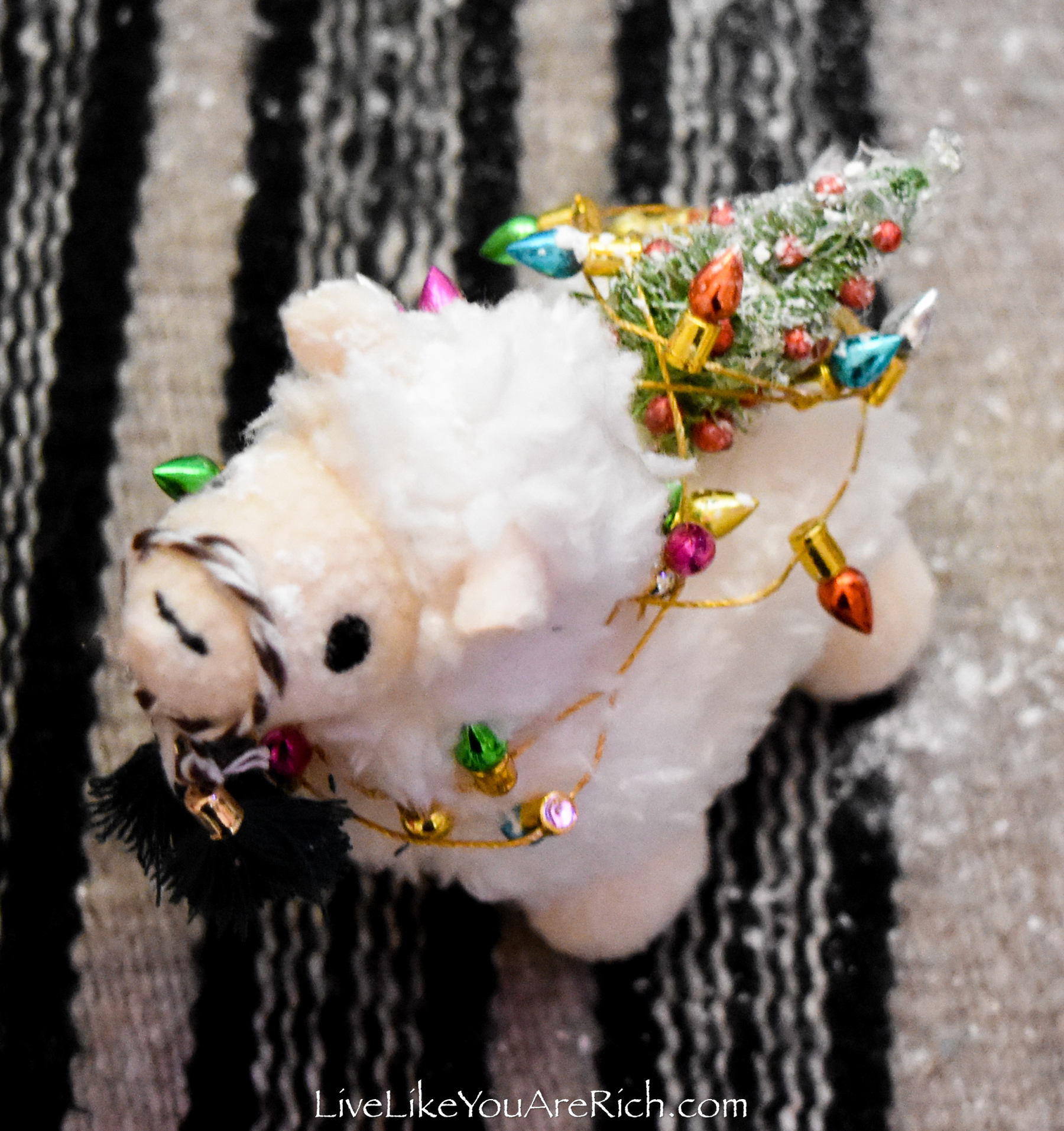 Her dad also had Christmas lights draped all around him which were helping him carry a load of Christmas presents.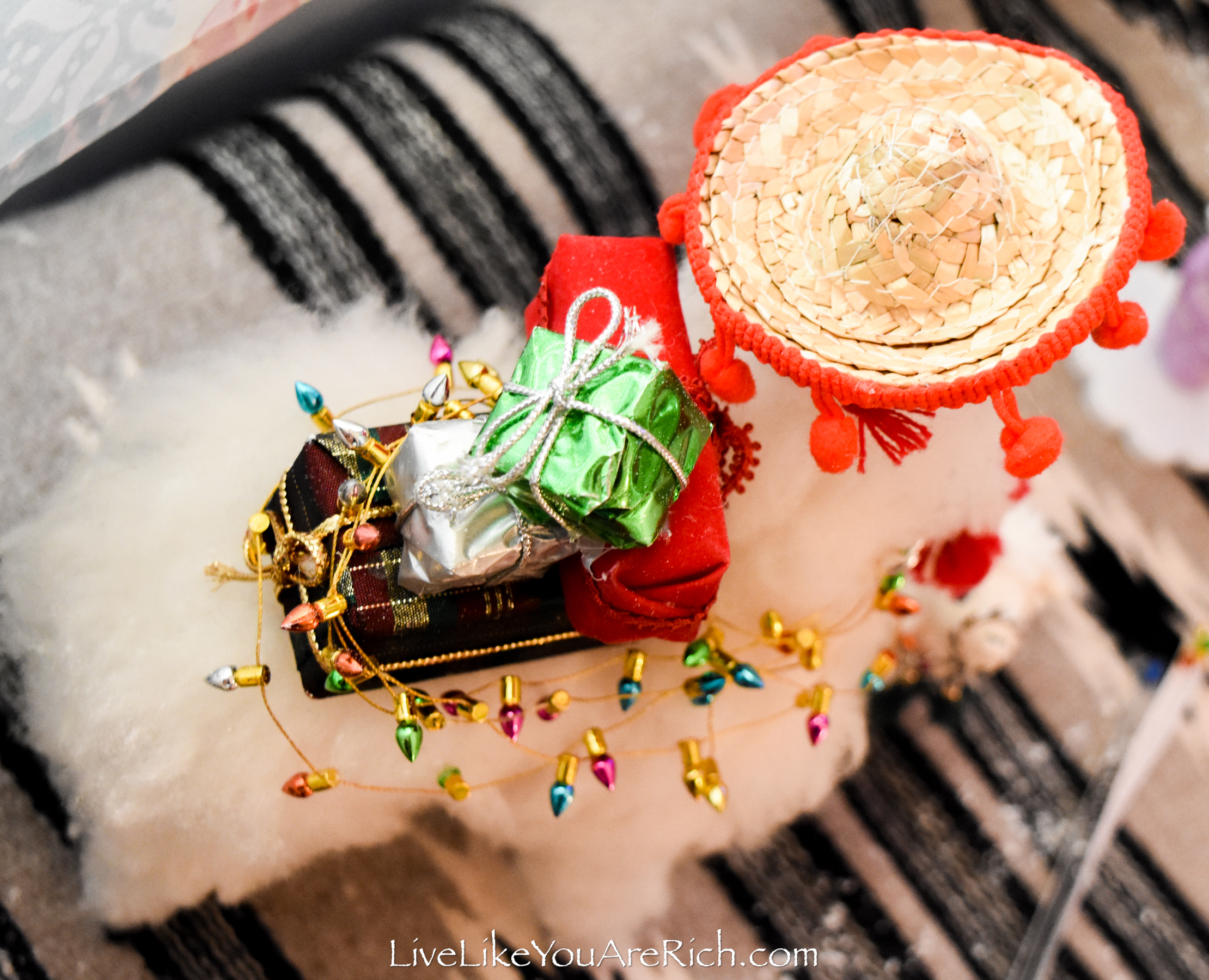 He had a really cute sombrero on.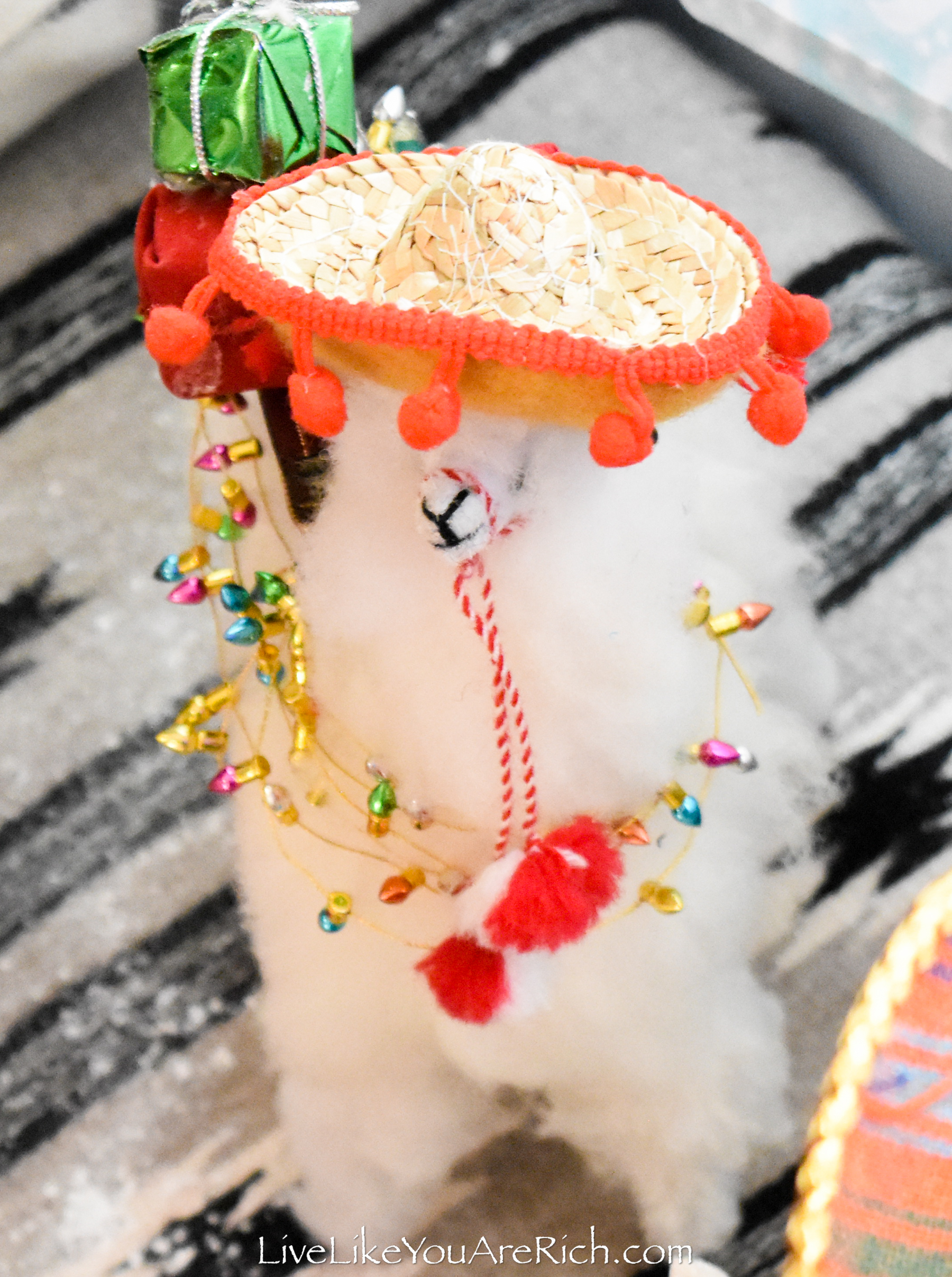 He wasn't the only one with a sombrero.
I really liked Pepper's sombrero.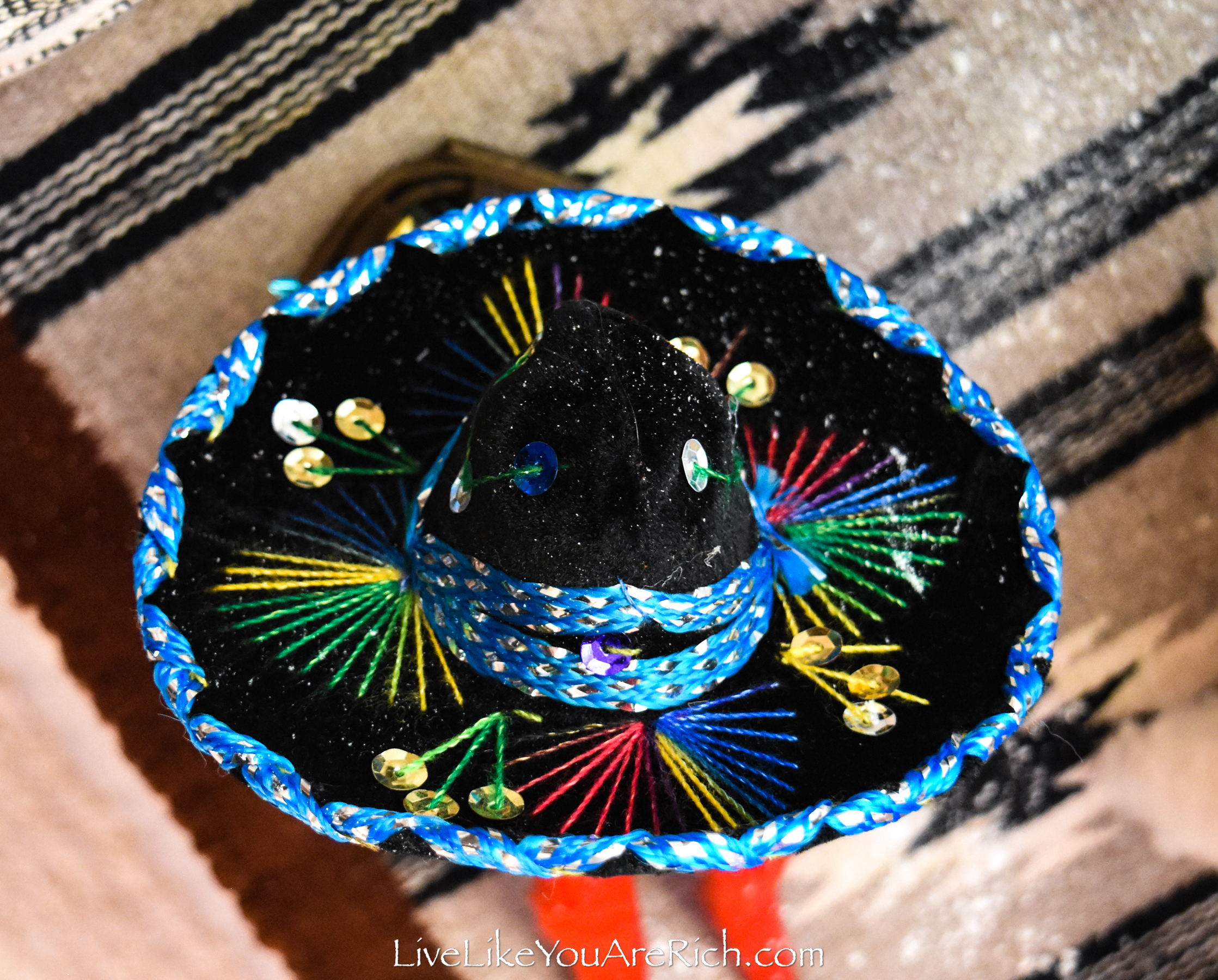 He added a bead with a 'P' on it to help keep it attached to his head.
My daughter, who has an eye for detail, commented on how cute the bead with the letter P was.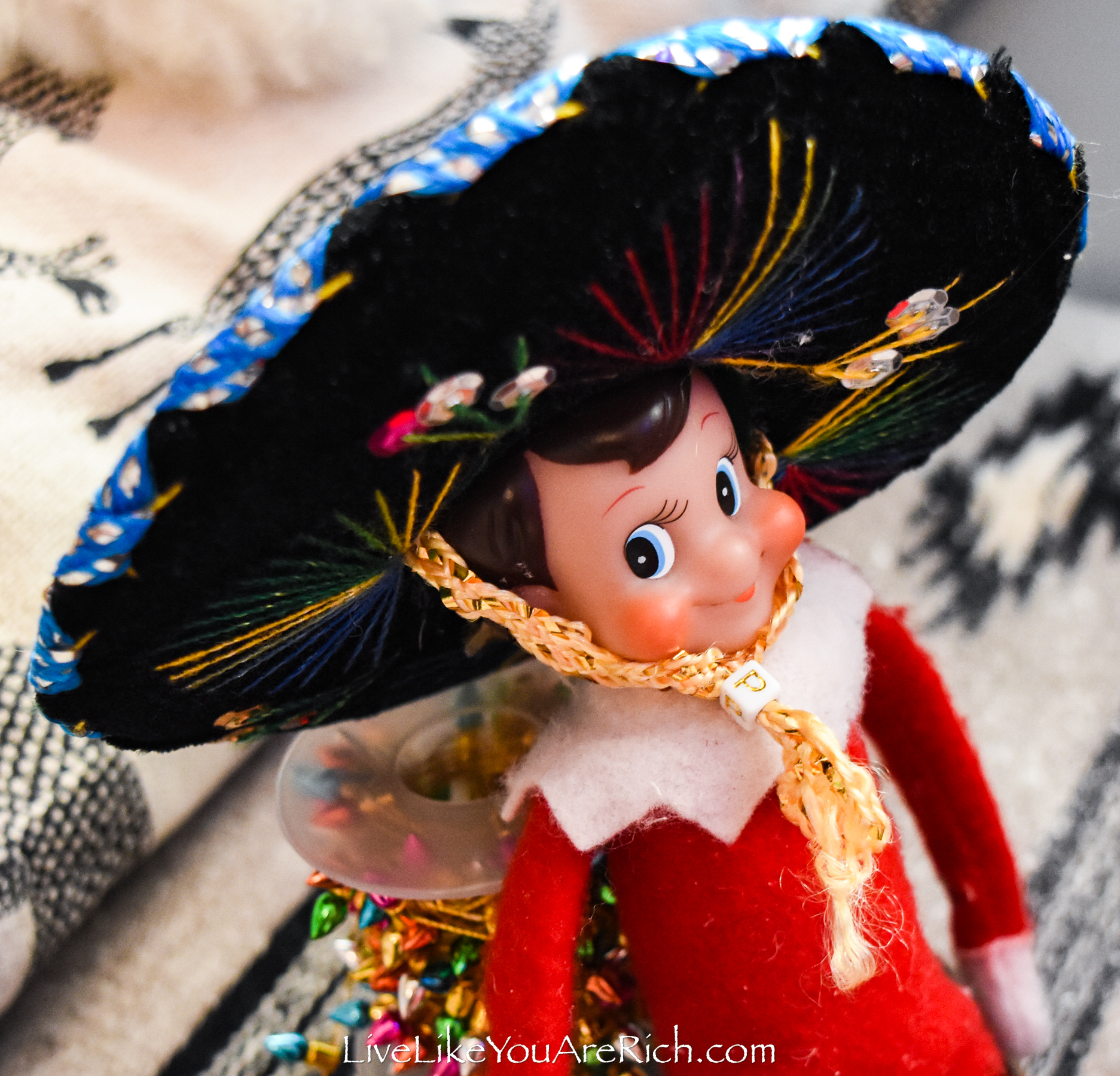 Pepper is sitting on a wood bench-type thing.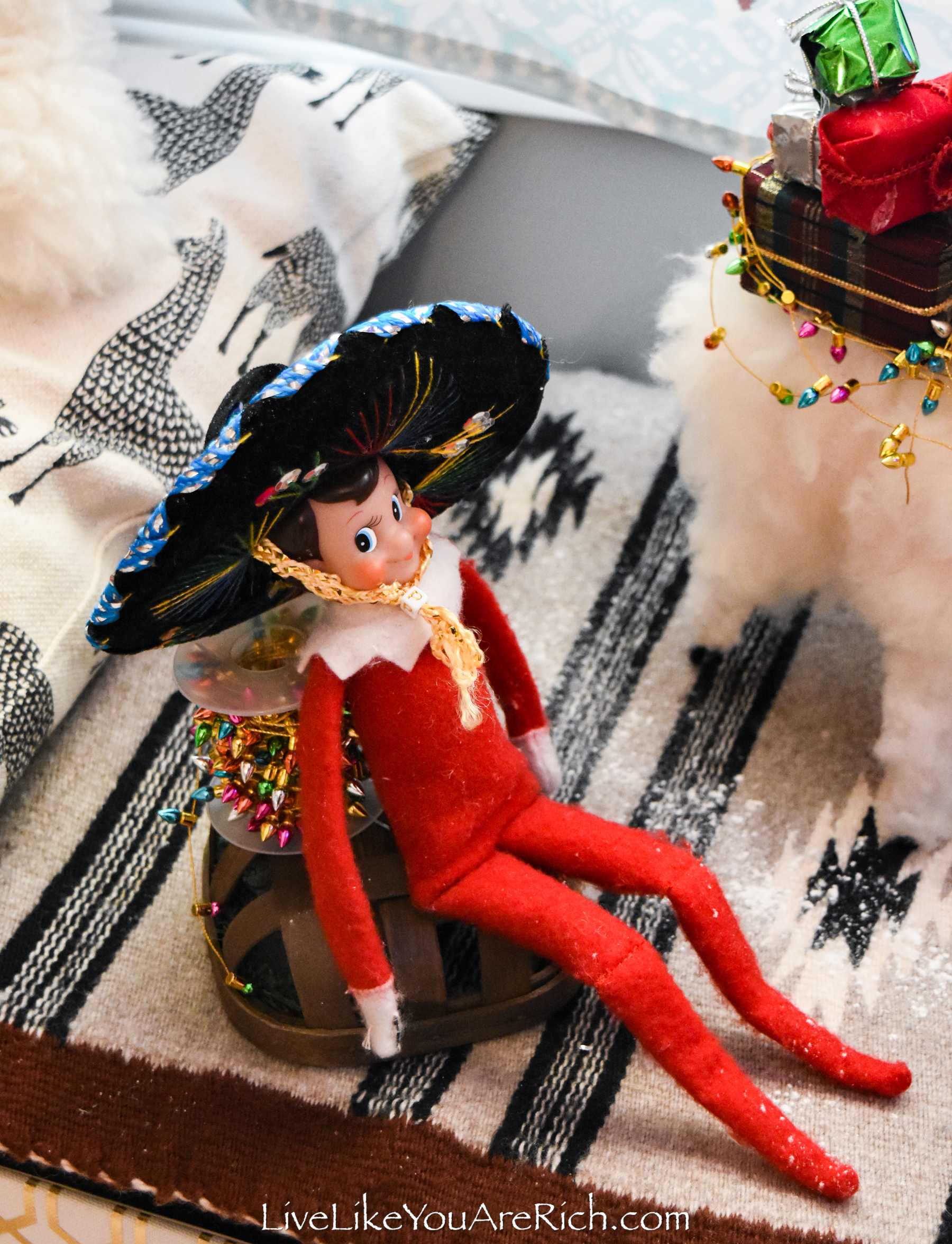 and is leaning up against a spool of Christmas lights.
Winter is standing tall in her freeze frame.
She has a nice orange sombrero on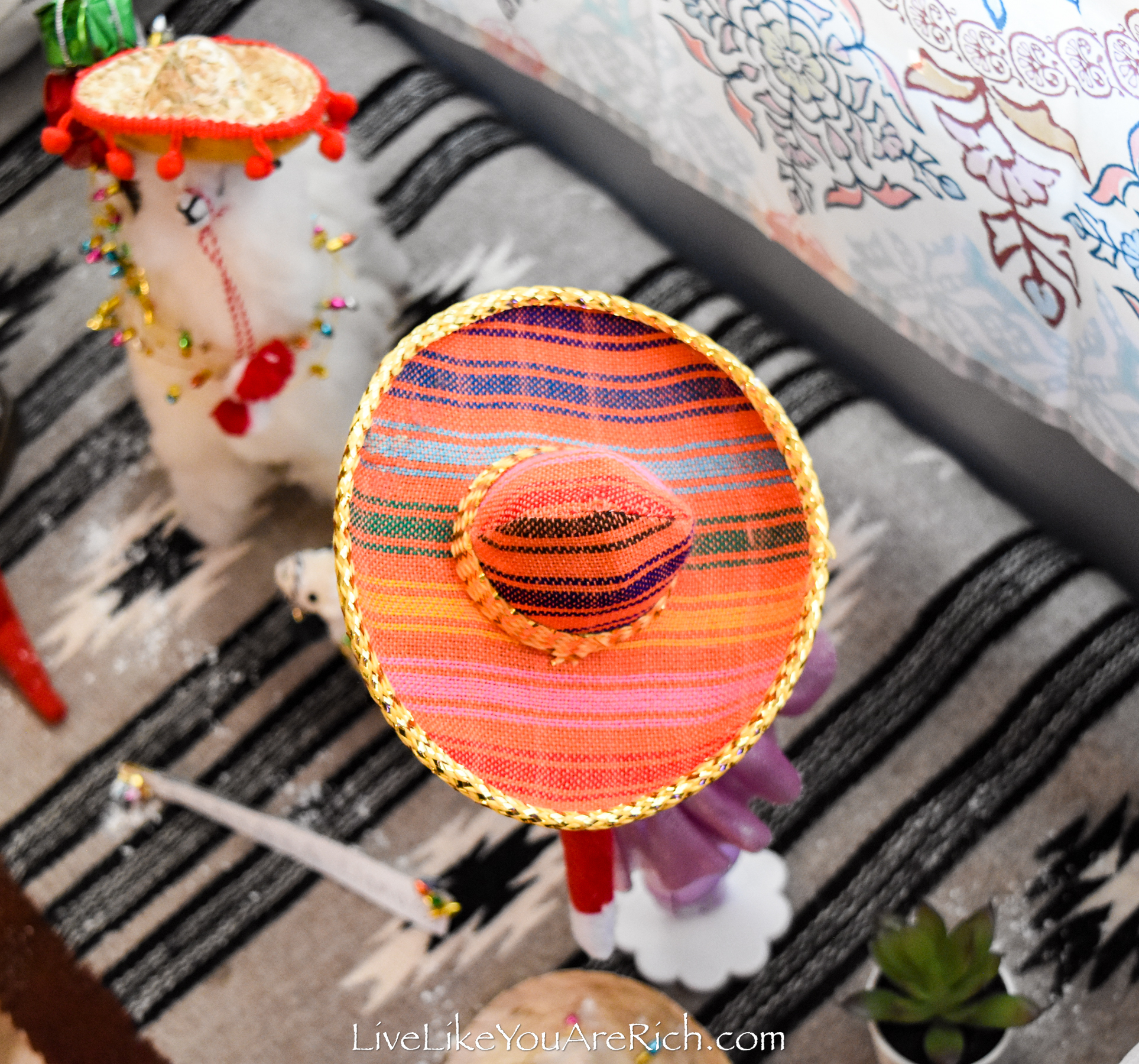 and a Christmas light necklace.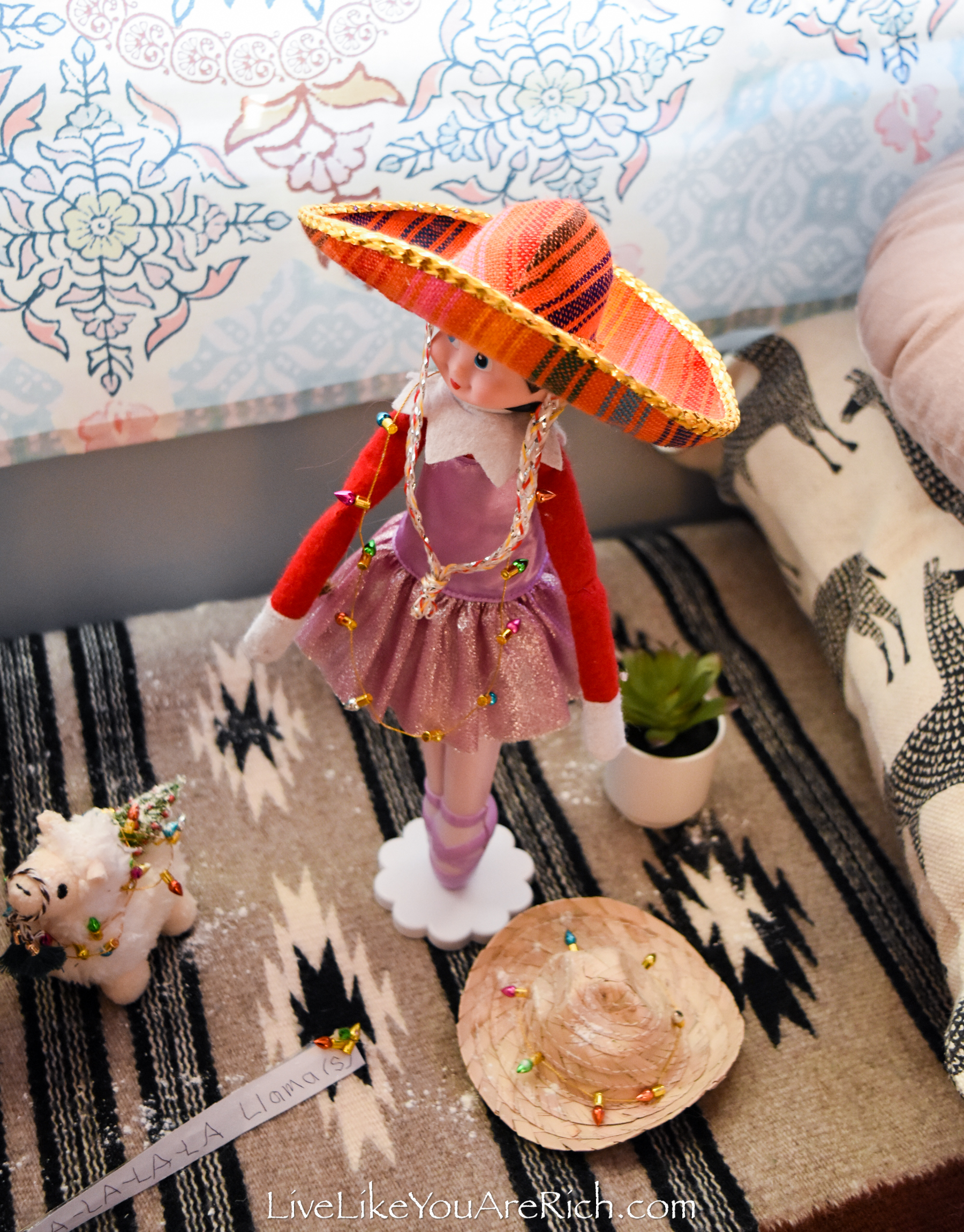 To set the scene a little more there was a little hat with Christmas lights on it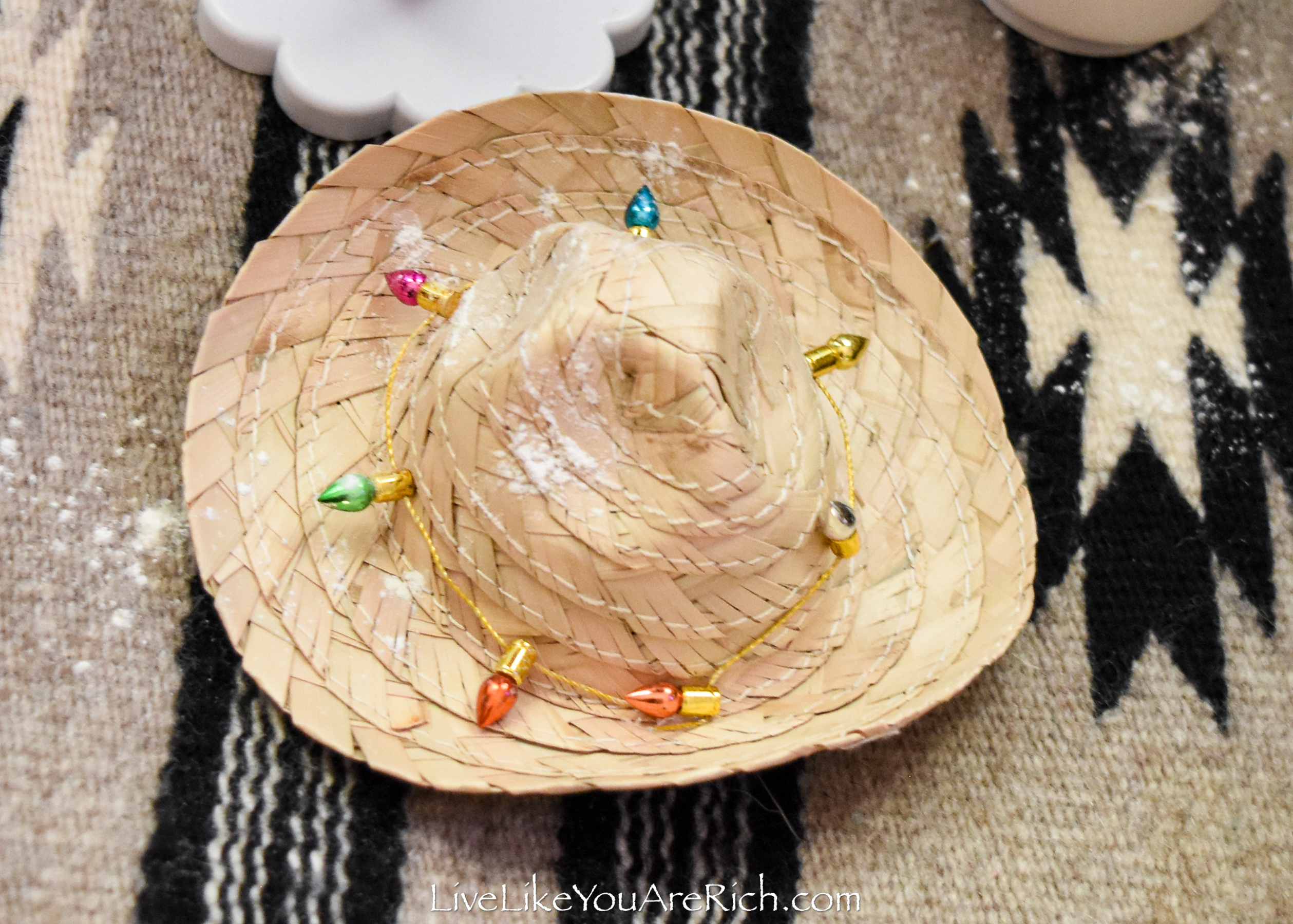 and a small succulent sitting on a Navajo blanket.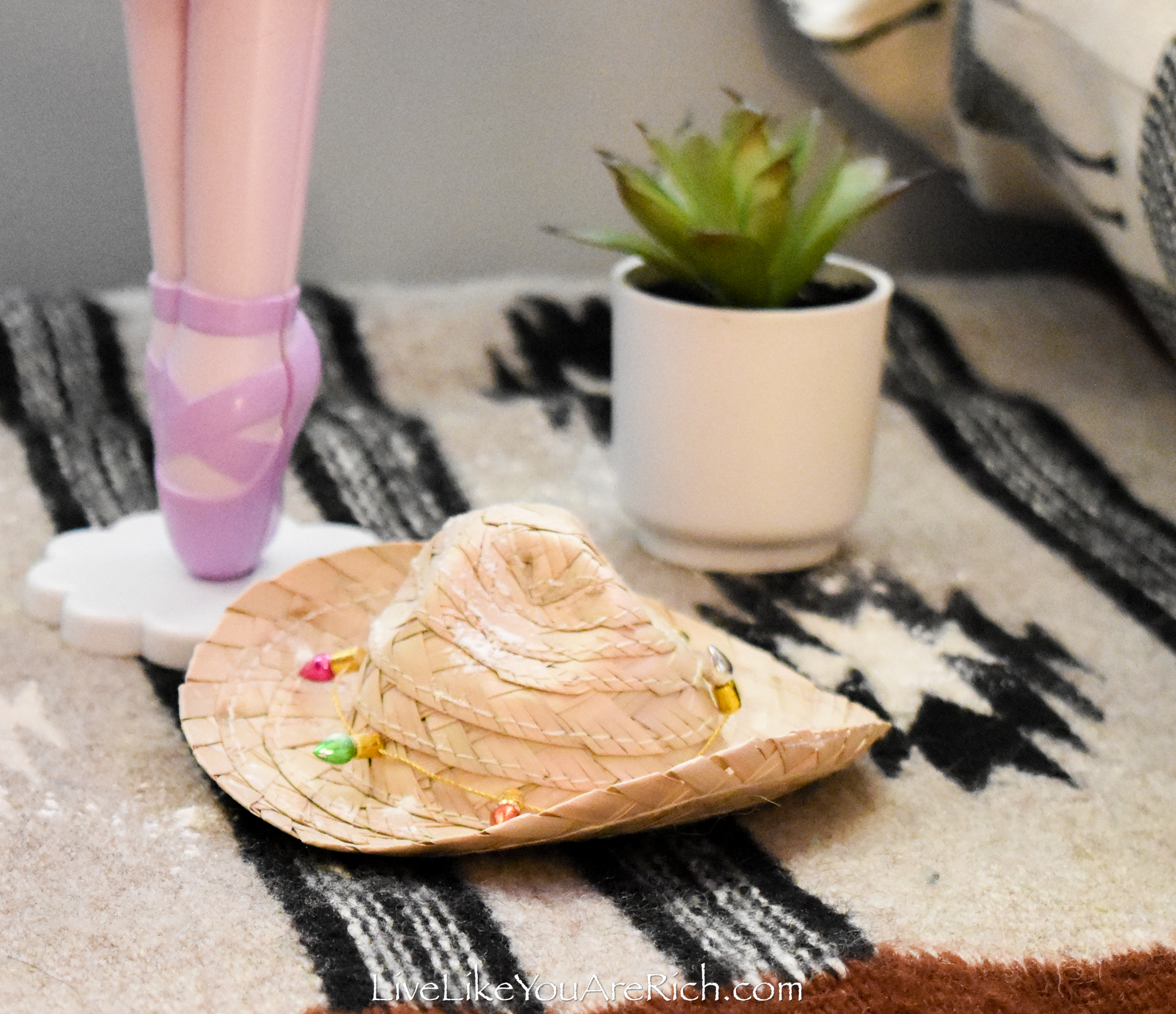 They left a note that said: FALALALA LLAMA(S)
and they sprinkled the scene with a light dusting of powder.
Supply List for this Elf on the Shelf: FALALALA LLAMA(S) Scene
llama (Etsy made in Peru)
baby llama (Our Generation Llama Pajama with Soft Plush Pajama Outfit for 18″ Dolls— Target)
mini presents- had
mini sombreros purchased at Amols.com for my daughter's bday party we had a few years ago.
mini sombrero clip (Amols)
small straw hat (Amols)
mini wood basket for Pepper to sit on
tassels for the baby llama's lead
white and color twine for the baby llama's halter
How I would guess Pepper and Winter put together this Elf on the Shelf: FALALALA LLAMA(S) Scene
I think they set up on a navajo blanket and set a mini succulent out as well as a straw hat and little basket.
Then, they hot glued a spool of small Christmas lights to the basket so Pepper would have something to lean against.
The baby and adult llamas were wound up with Christmas lights.
The dad llama had mini presents stacked up on his back and a clip mini sombrero put on his head.
The baby llama had a mini tree strapped to its back.
Both had halters and leads made for them with string and tassels.
Winter made herself a Christmas light necklace.
Finally, they wrote on a sign: FALALALA Llama(s) and sprinkled the scene with baby powder.
To see more details, check out the video on this post.
My kids, especially my daughter, loved that her llamas became FALALALA Llamas.
To see more Elf on the Shelf ideas check out this post here. I'll be adding more this December as well.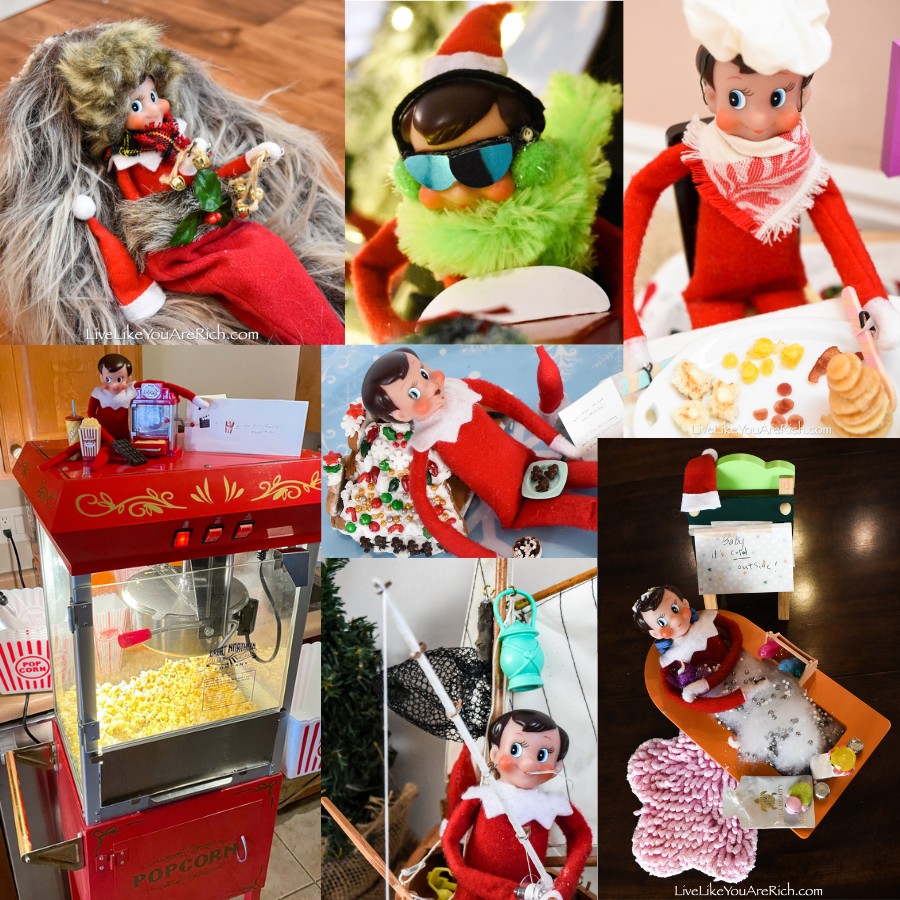 For other 'rich living' and D.I.Y. decor tips please subscribe, like me on Facebook, and follow me on Pinterest and Instagram.