Colorful Bohemian-Chic Girls' Bedroom.
My daughter and I worked on remodeling her room for the past few weeks and we are finished.
This is the before of the room the way the sellers had it staged when we purchased the home.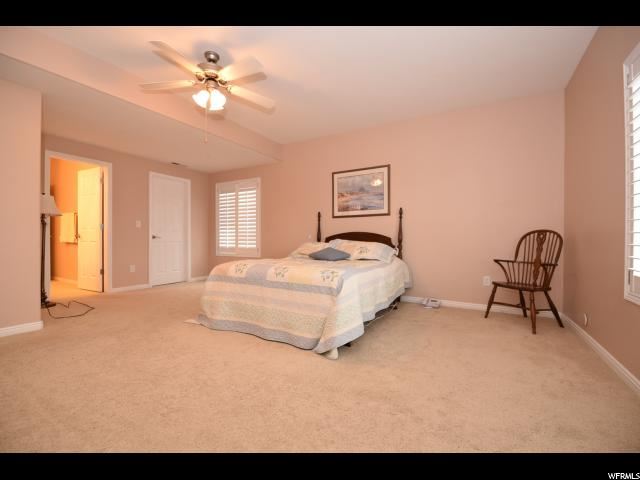 This is how it turned out.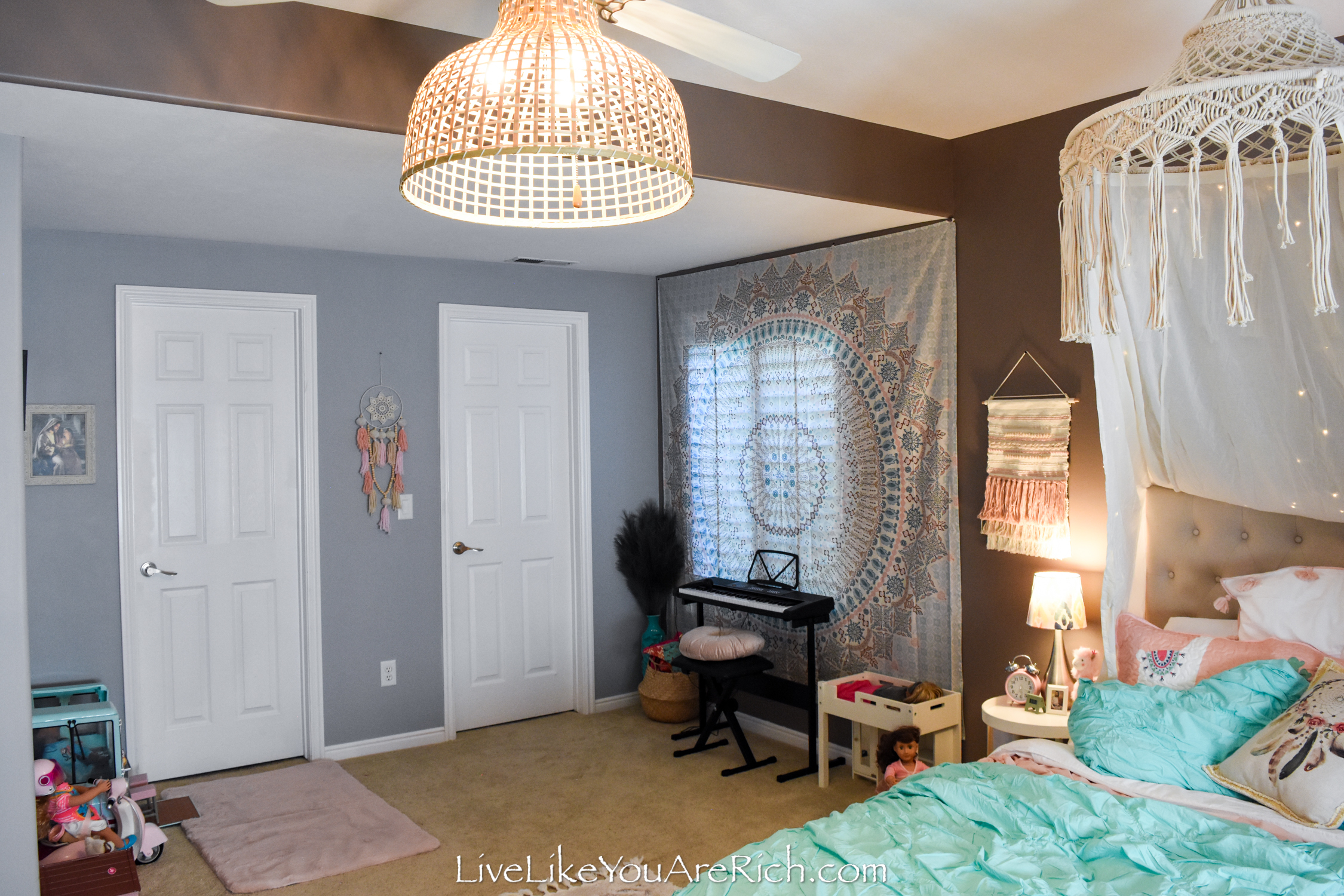 You can check out the video of her room on this page by refreshing or scrolling down until you see it.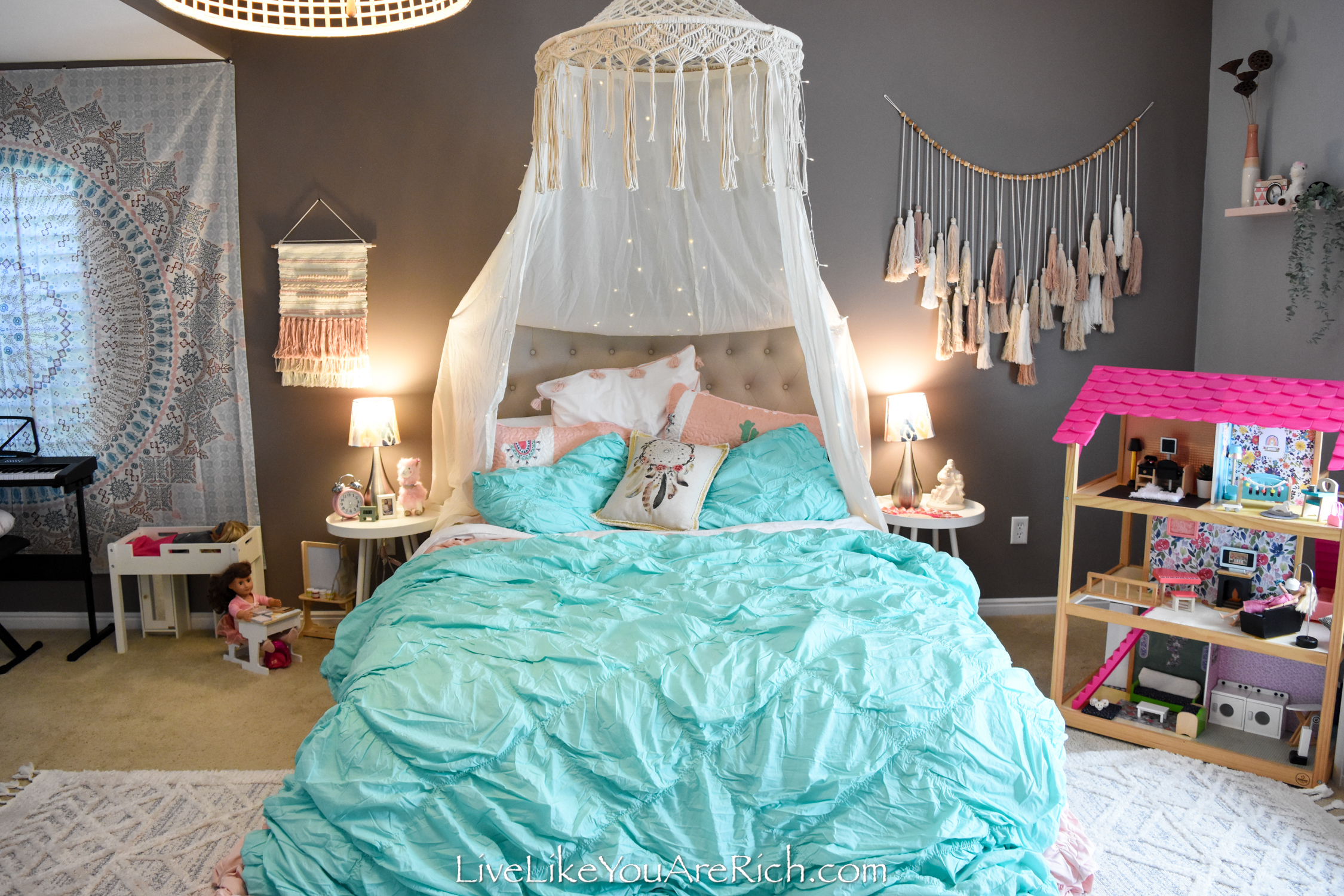 I'll show the room from various perspectives, then I will go into detail and link to most of the items I purchased or used from around our home below.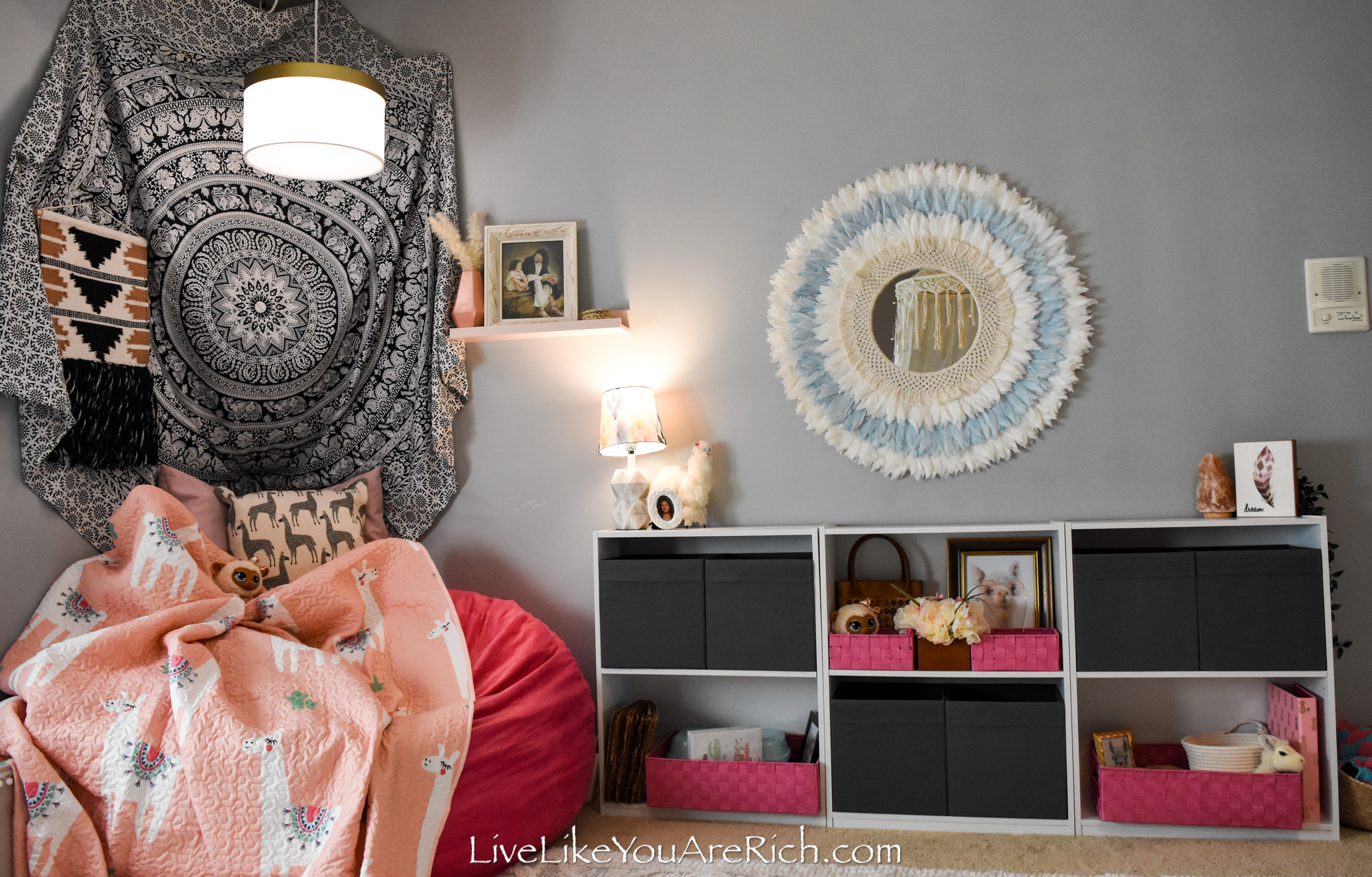 I had a $1,000 budget for this room and the total came to about that (see below).
A lot of Boho Chic bedrooms are neutral in color or devoid of it—many are mainly white. While this is really pretty, my seven-year-old daughter wanted a boho-chic style room with color.
Her toys, doll house, and many items we had around the house and wanted to use in her room are very colorful so, I tried to design her room with that in mind.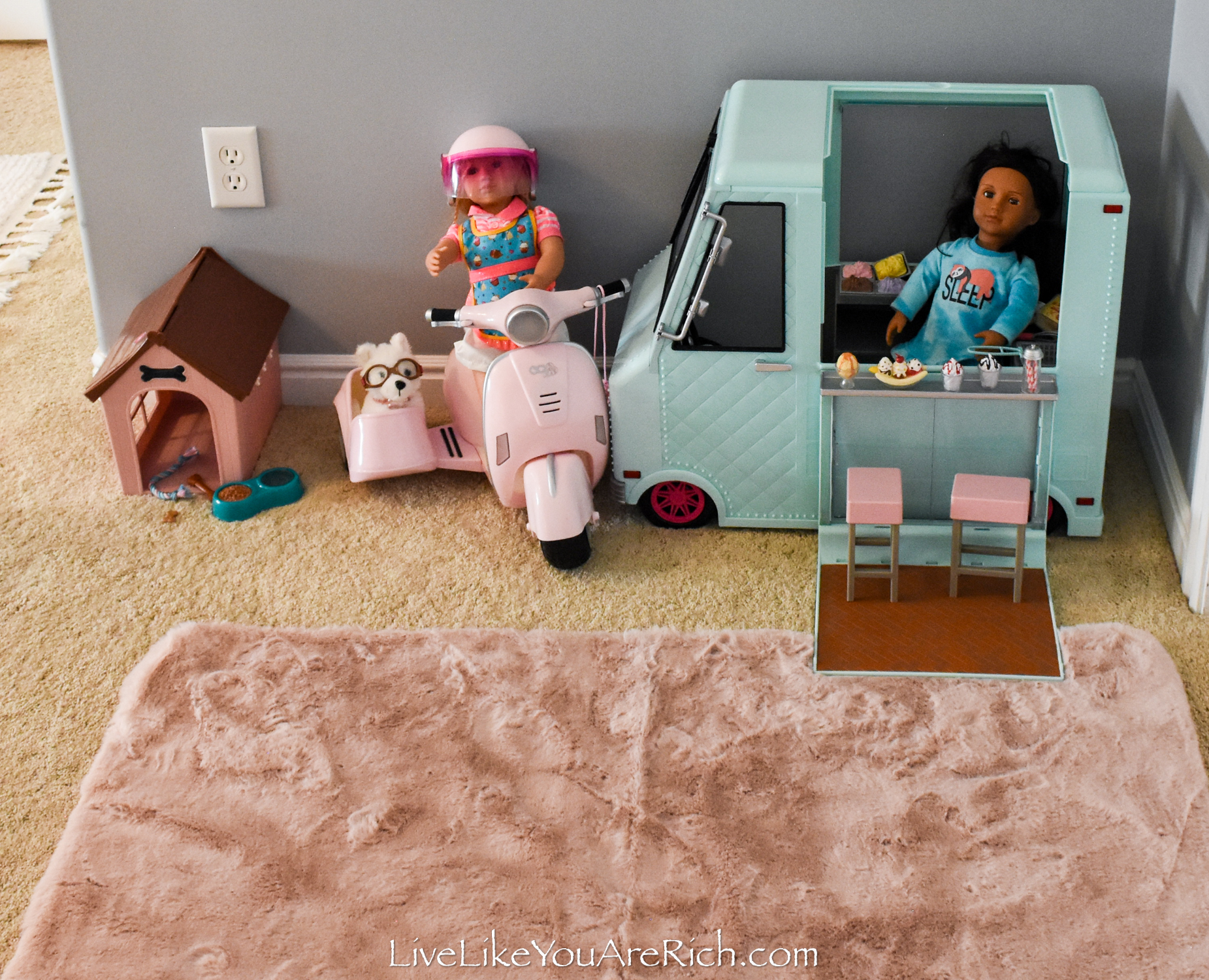 She also loves llamas and alpacas.
I decorated her little sister's nursery with a llama theme, we had items that I knew we could use from that as well.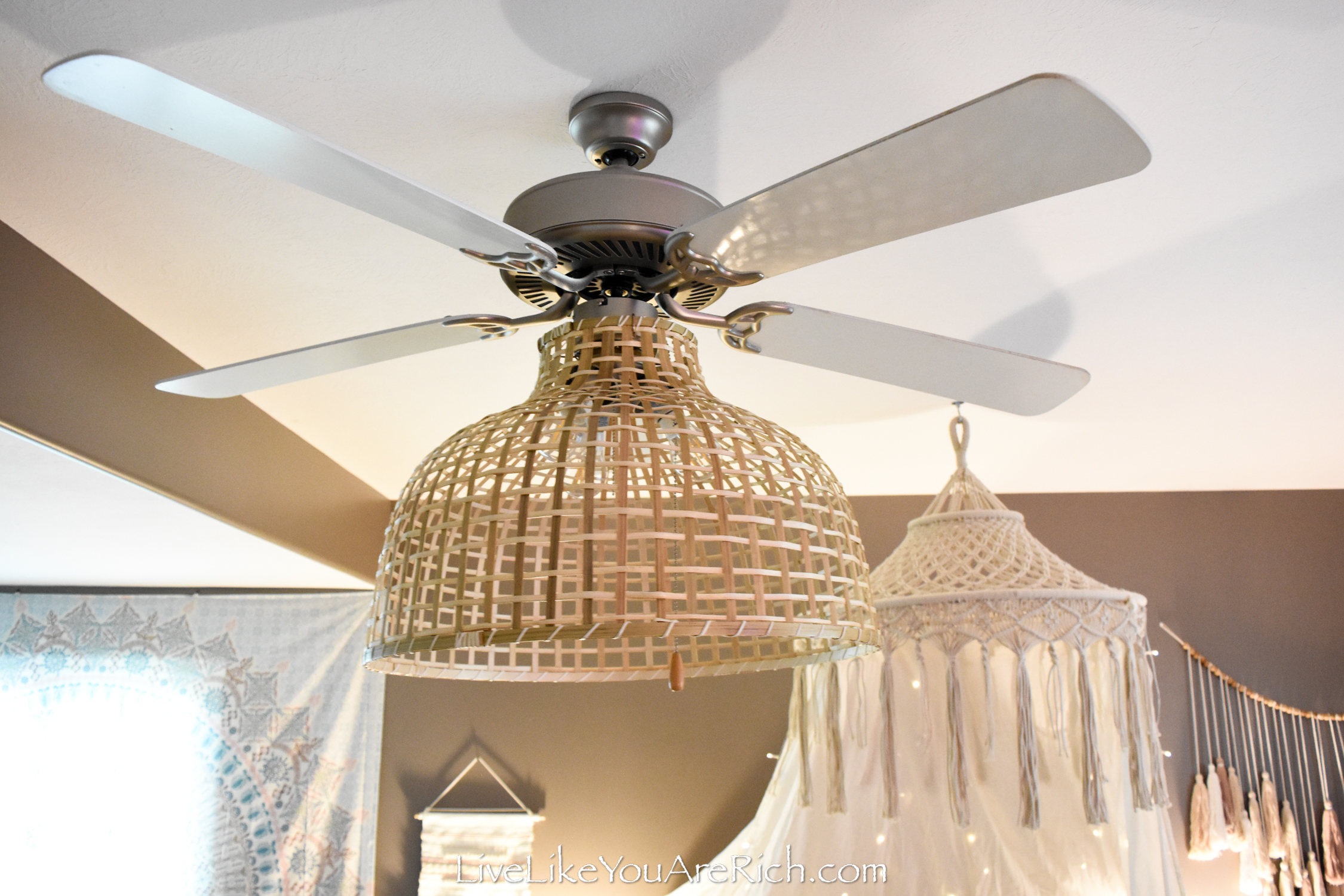 So, I choose a Colorful Bohemian-Chic design style for her bedroom with a little bit of an alpaca-llama theme to it.
Luckily, I had a lot of items on hand which I knew would help cut costs.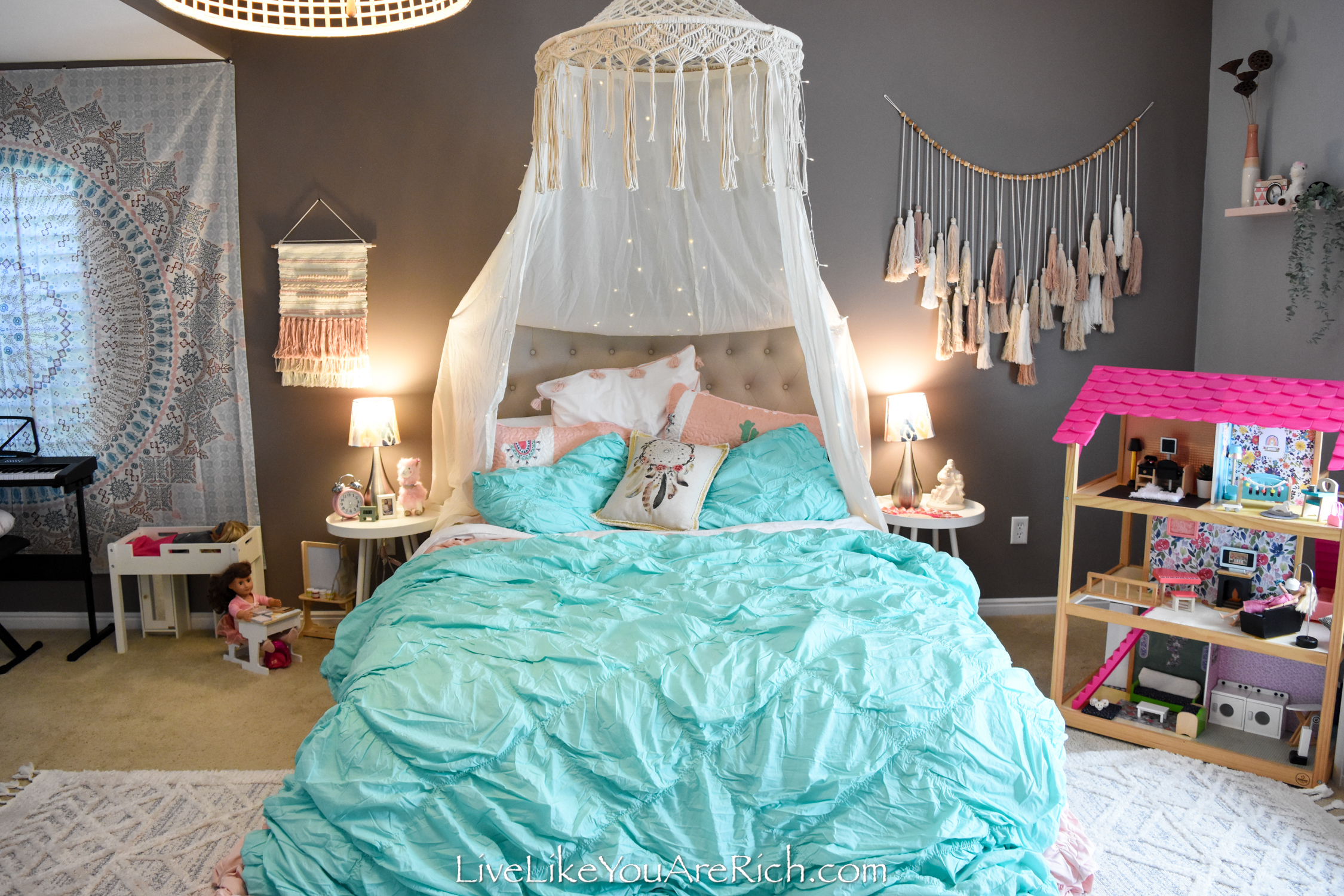 For the color scheme, I used this tapestry that I purchased from Pottery Barn Teen as inspiration.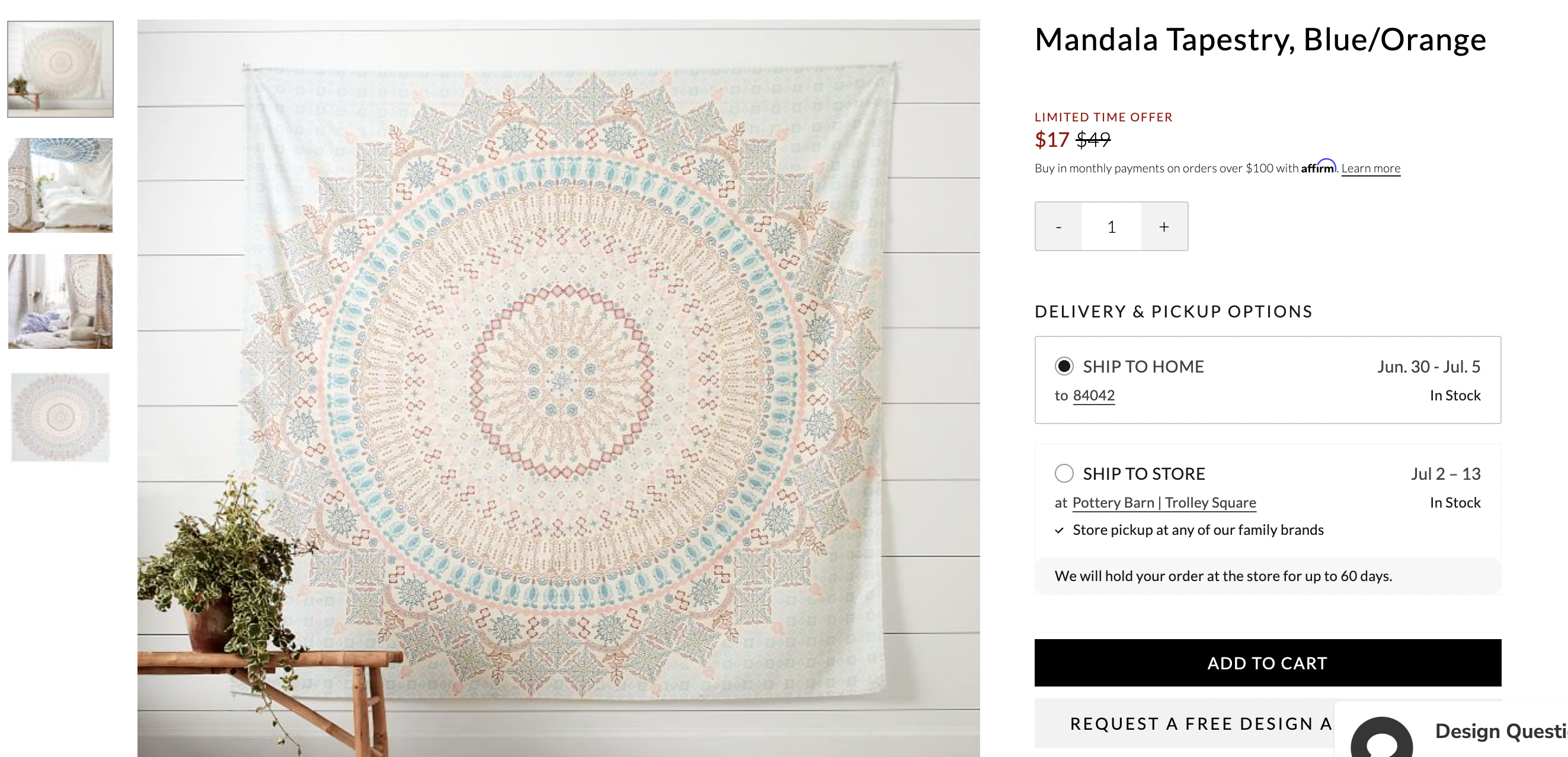 I matched the many colors in the tapestry with decor and similar colors.
I even added hot pink and greys, browns, and blacks so that I could incorporate another dark tapestry, a Navajo rug, and a black and brown macrame wall hanging we had into her room.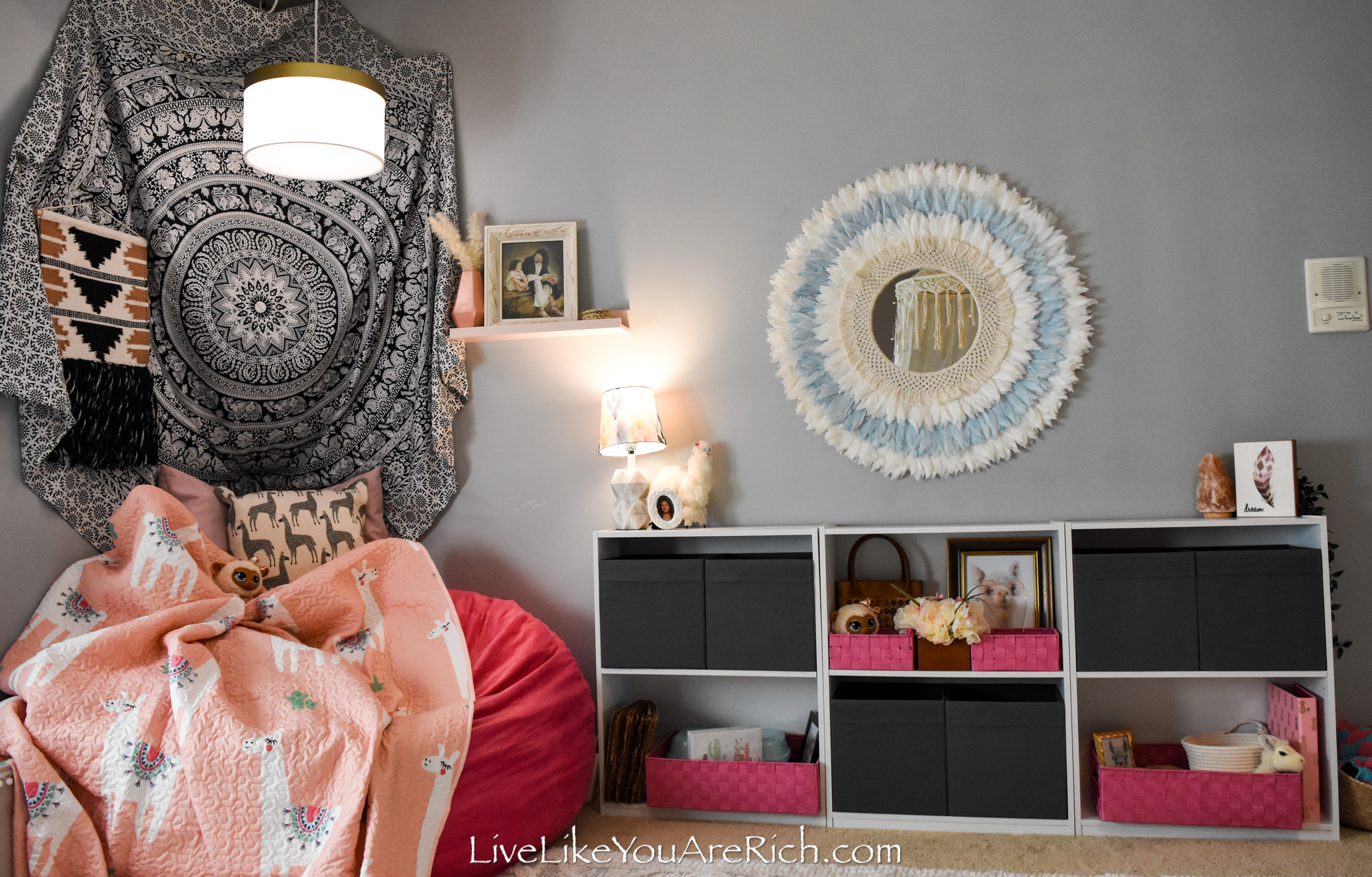 My daughter is 1/2 Navajo and I have an authentic Navajo rug so, I wanted to be sure to incorporate that into her room.
It matched the black and cream llama pillow cases my mother-in-law gave me and an alpaca pillow from Peru that I had on hand.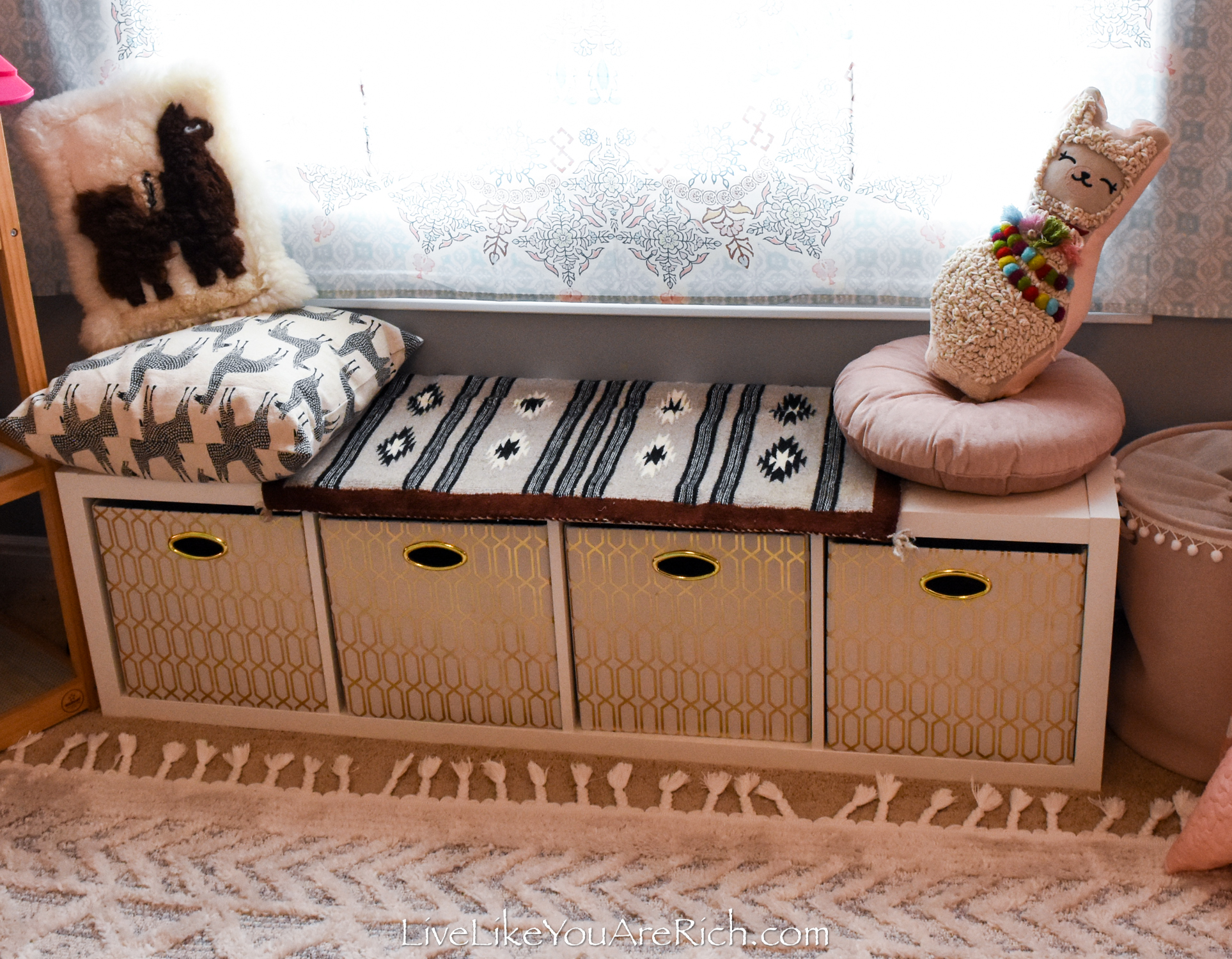 There are a lot of colors, textures, toys, decorations, etc. in this design but I think that it all comes together with the use of repeating colors, the boho theme, and a fairly neutral rug.
Also, please keep in mind this is a room for a seven-year-old girl.
She still wants her doll house, dolls, toys, stuffed animals, etc.
I would have designed it differently for a teenager.
I did design the room so that as my daughter grows up she can remove the dolls, doll house, etc., and make the room more sophisticated without us having to make too many expensive changes to it.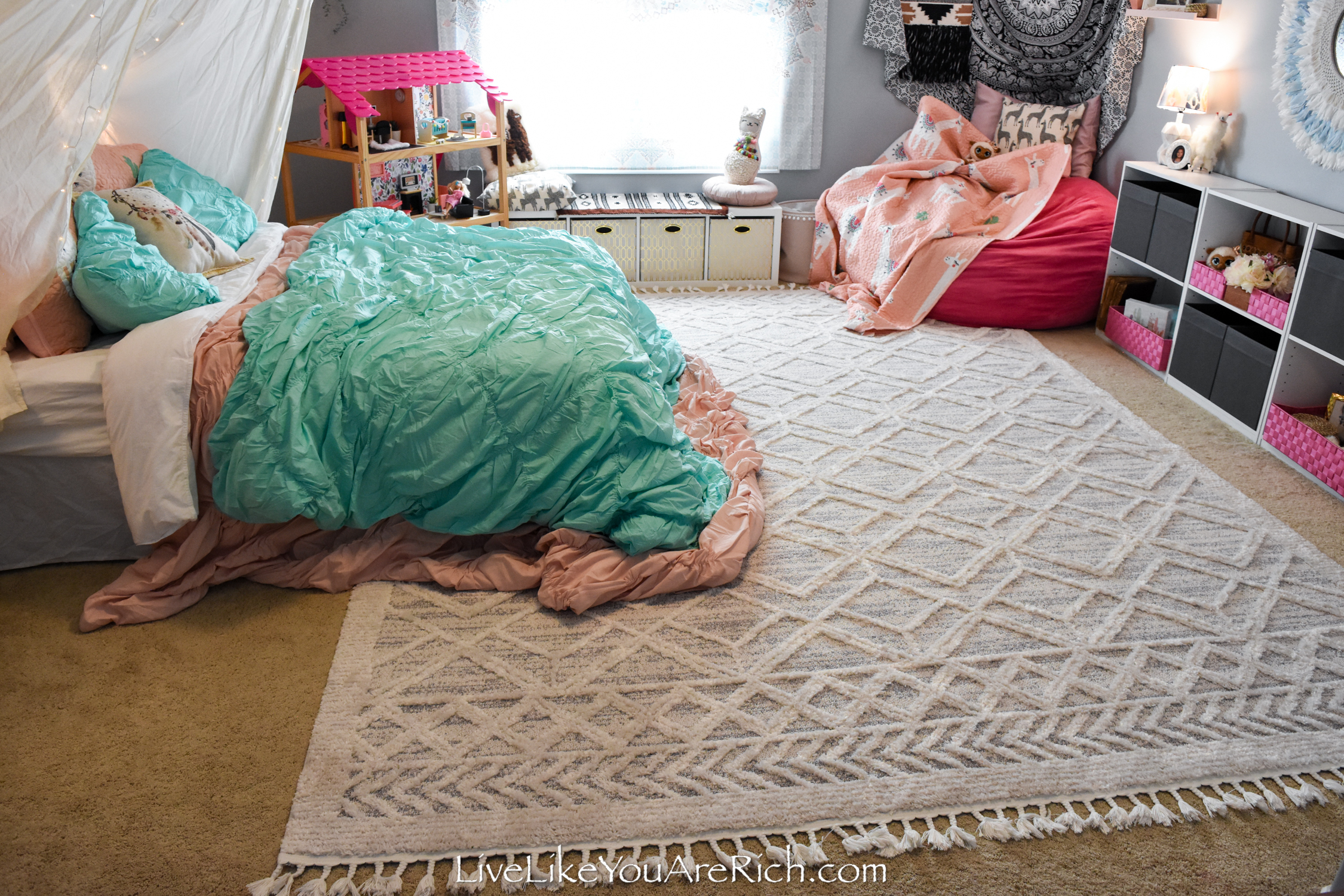 Supply List for this Colorful Bohemian Chic Girls' Bedroom
To begin, I painted the room a light blue-grey (the blue paint doesn't have a name or number as it was a mis-tint that I bought at Home Depot for $5.00 a gallon).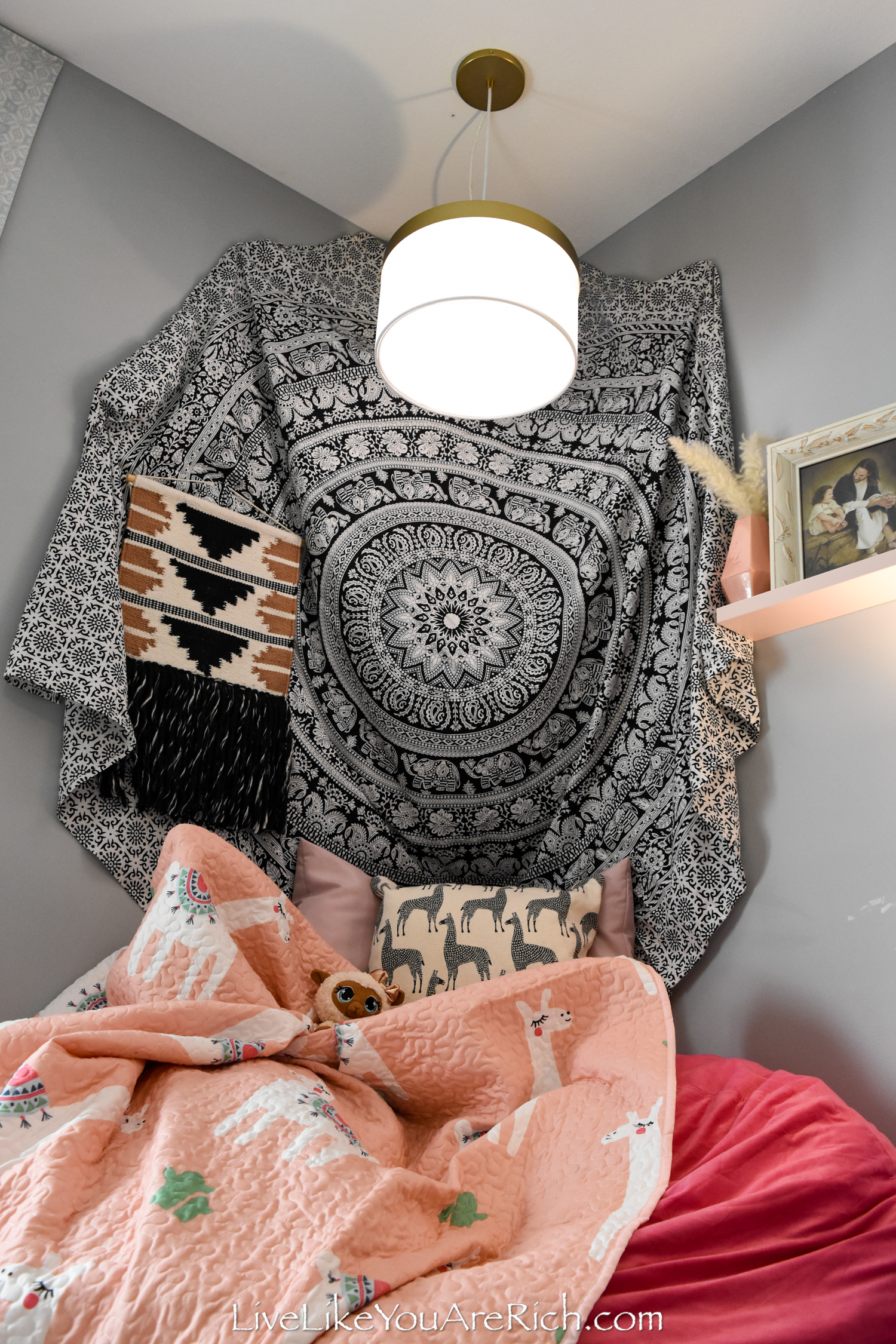 I painted the back accent wall Sherwin Williams Poised Taupe SW6039.

I had the Poised Taupe left over from painting my master bedroom so that was free.
I also had the tape, rollers, trays, brushes, etc., on hand.
Total paint and paint supplies cost $10.00.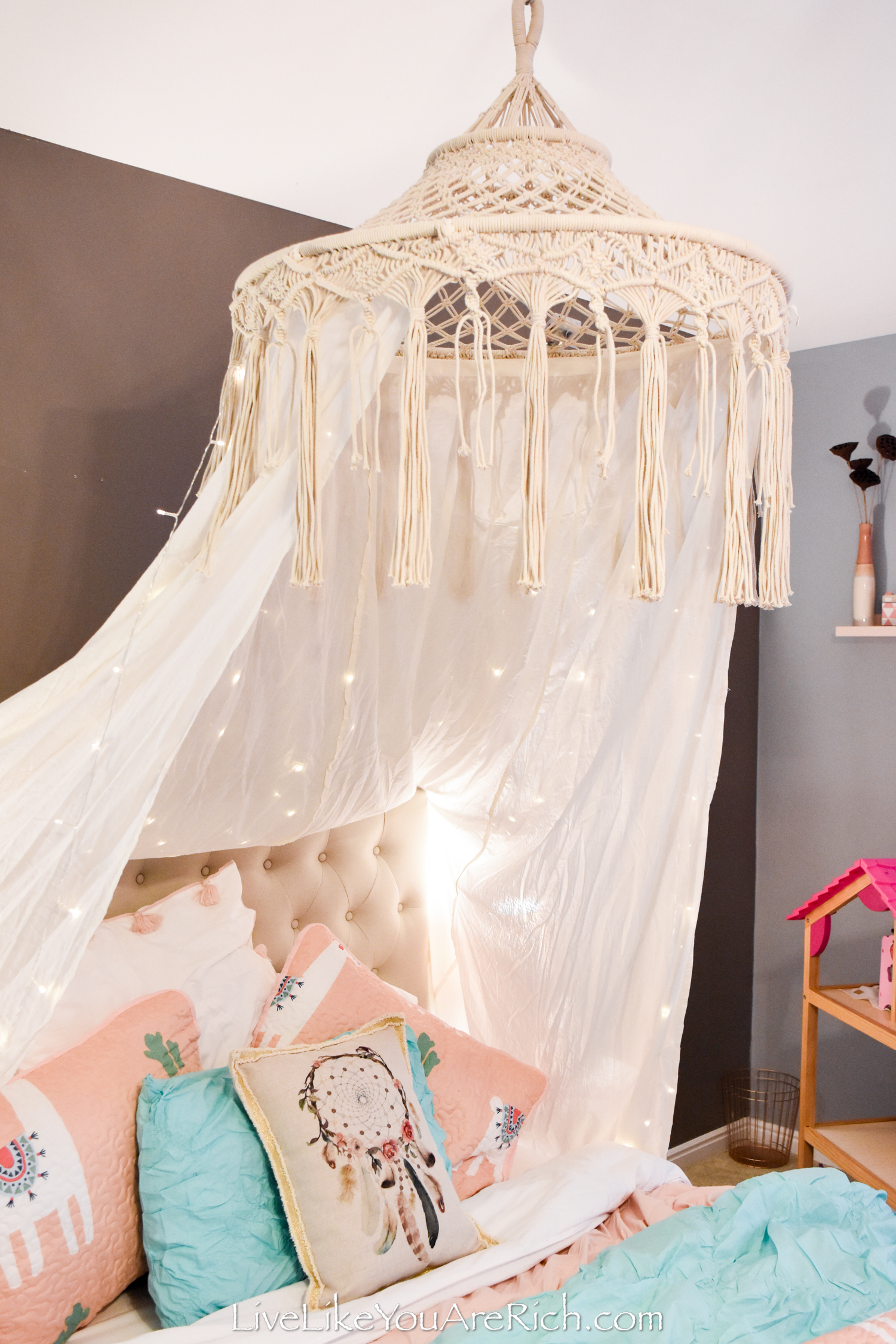 The gorgeous macrame canopy came from PBTeen for $97 with a coupon.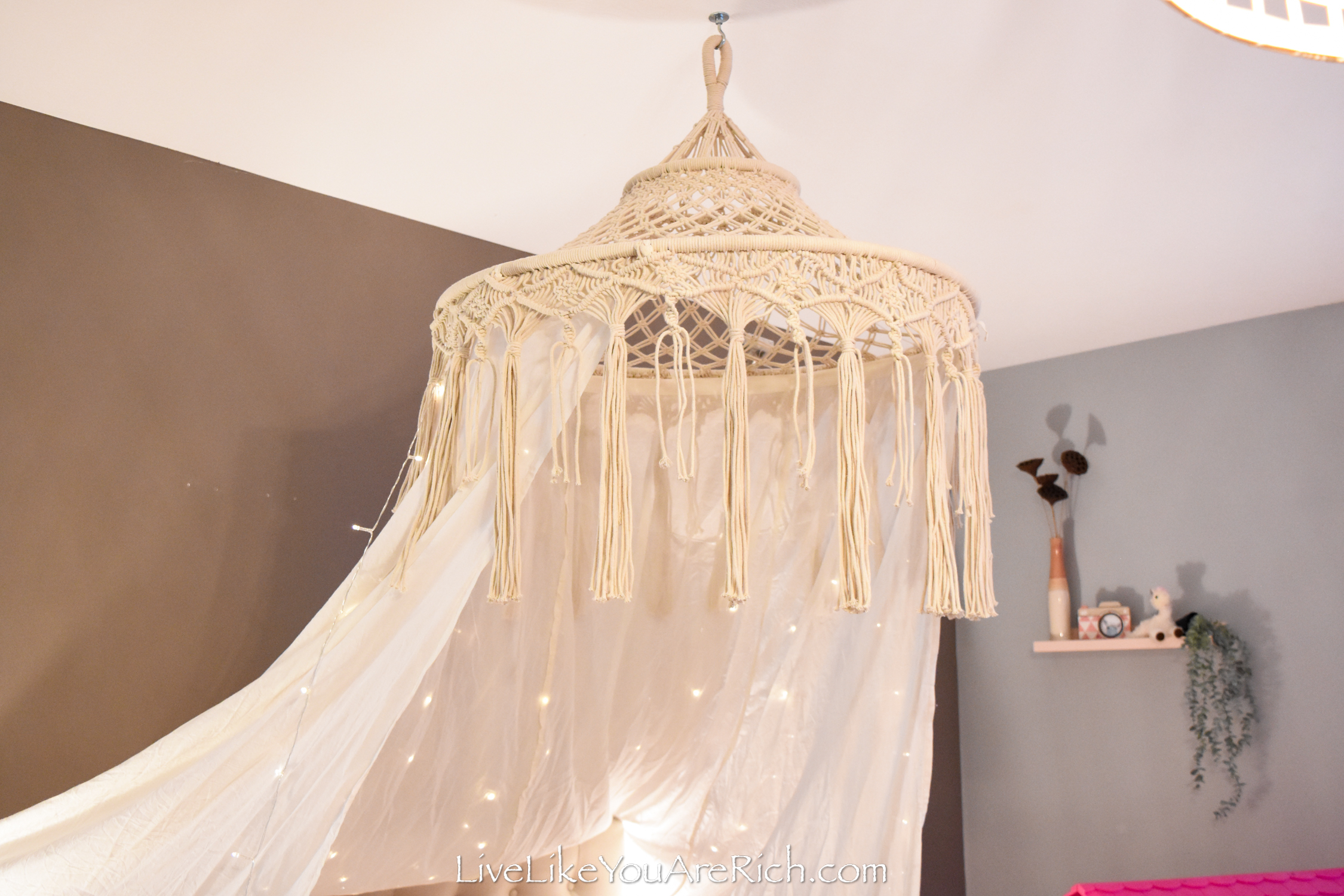 I got the string/curtain lights that I zip-tied to the hoop of it from Smith's for $10.00.

I purchased the teal shams, the white-with-pink-tassels sham, and the teal and pink comforters on the bed from PBteen.
The shams were $7.00 each x 3 = $21.00
The pool-colored comforter is a full/queen and cost $32.00.
The pink comforter is a king and cost $74.00.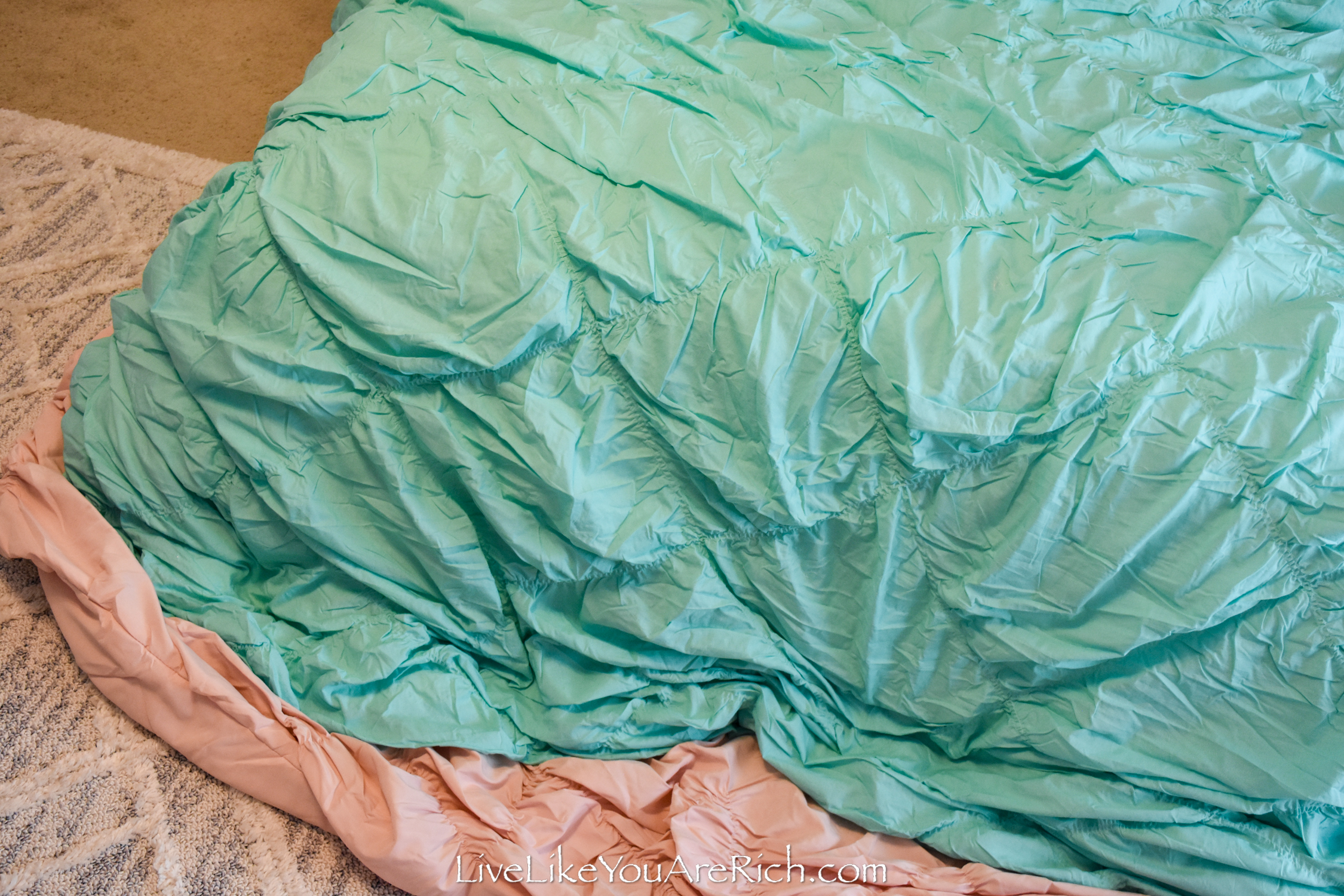 I got a great deal on these Pottery Barn comforters and shams which were normally over $100 and $35.00 each respectively.
I purchased them from the sale section on the website with an additional 20% off coupon and free shipping.
I really love Pottery Barn bedding—it's high quality and lasts so long that I feel it's worth the price tag when I can get the items on sale with coupons and free shipping.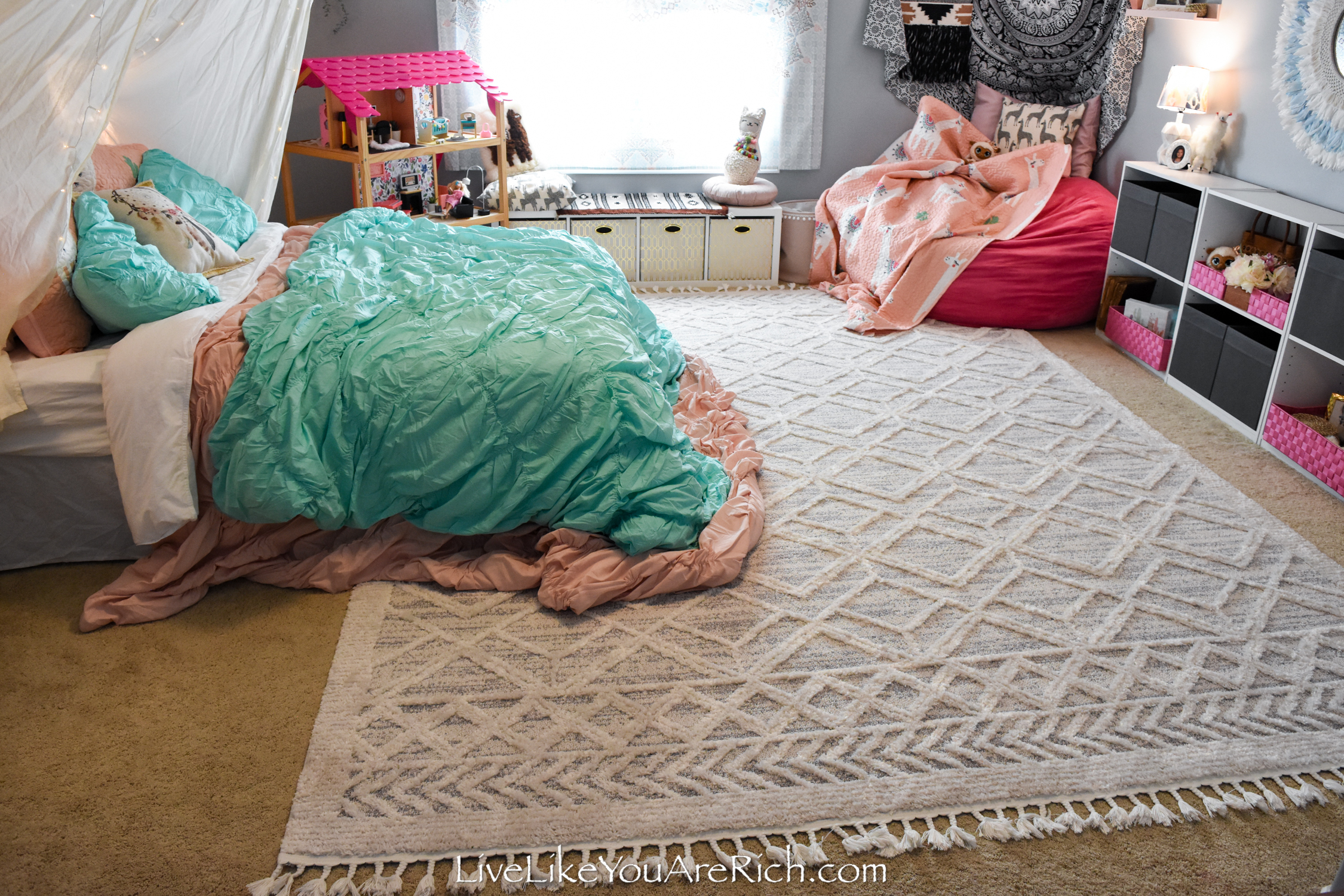 The two llama shams were $2.50 each—a closeout item on Zulily.com.
I already had the dream catcher pillow, headboard, mattress, bed frame, sheets, and white comforter which were purchased to stage my husband's home that we renovated and sold soon after we got married.
The stainless steel lamp bases and white side tables came from staging my husband's home as well.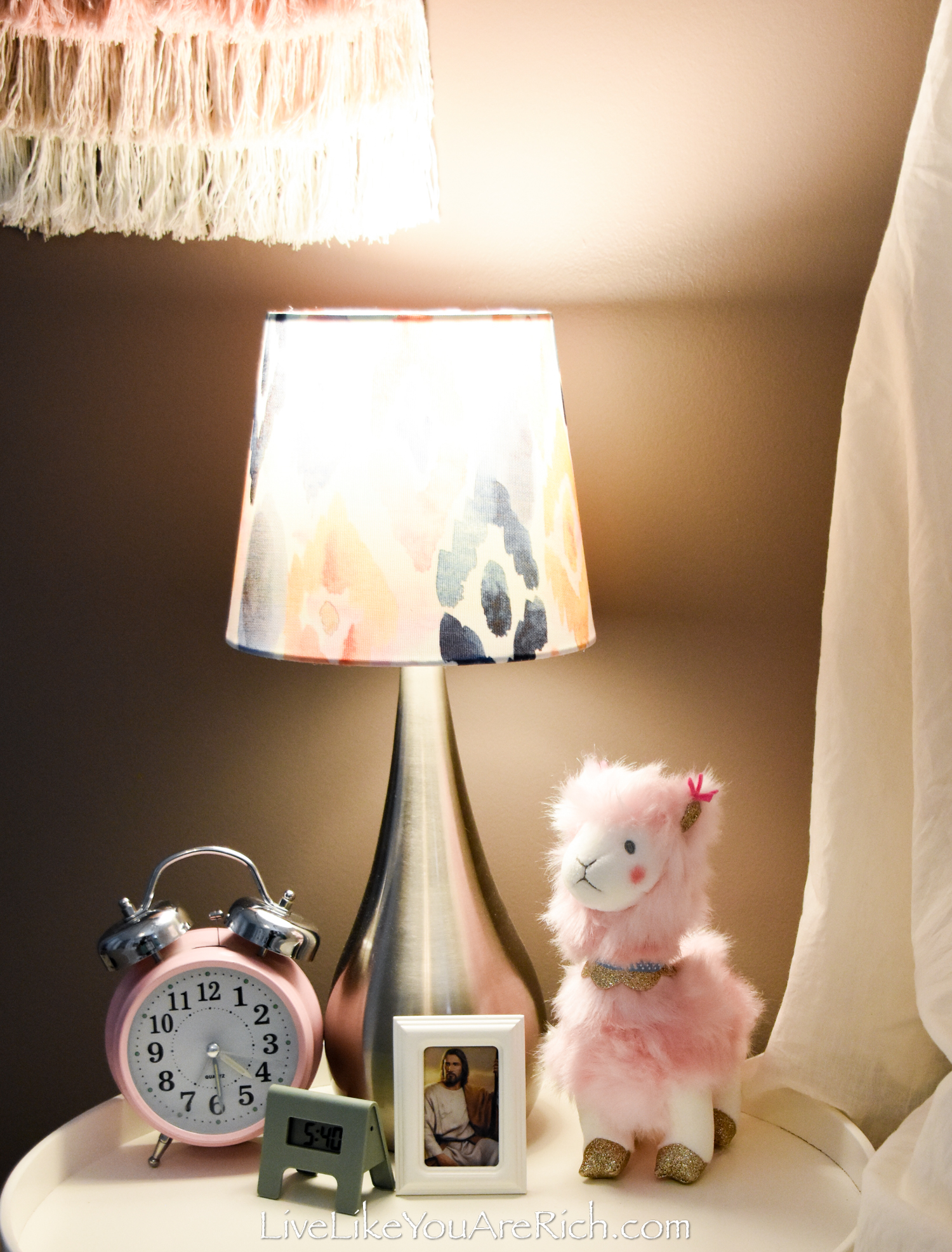 I bought the lamp shades for $6.00 each at Smith's on clearance with a coupon= $18.00 for the three that are in the room.
The picture of Jesus was a gift and was placed on the side table by my daughter.
She loves to have a reminder of Christ before going to bed each night and when waking up in the morning. She has placed this very frame near her bed no matter which room she has slept in.
The pink alarm clock was free from a neighbor, the digital clock was $2.00 at Ikea, and the cute FAO Schwarz Plush Rose Llama Toy came from Sak's 5th Avenue online with free shipping and a coupon= $19.00.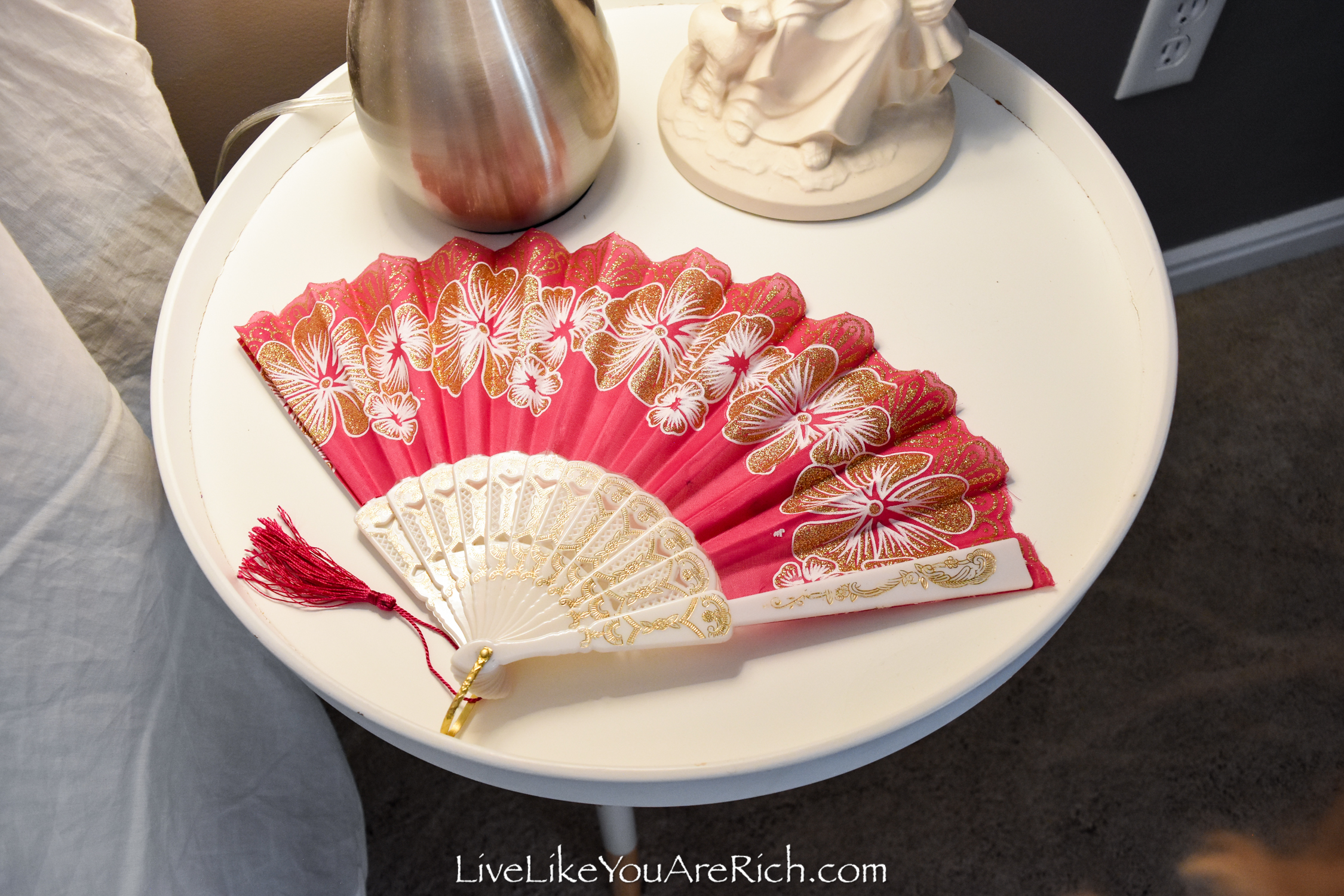 On the other bedside table is placed a bright pink and gold fan that my daughter bought as a souvenir on a family vacation.
We were given the statue of Jesus with the children from my late grandmother.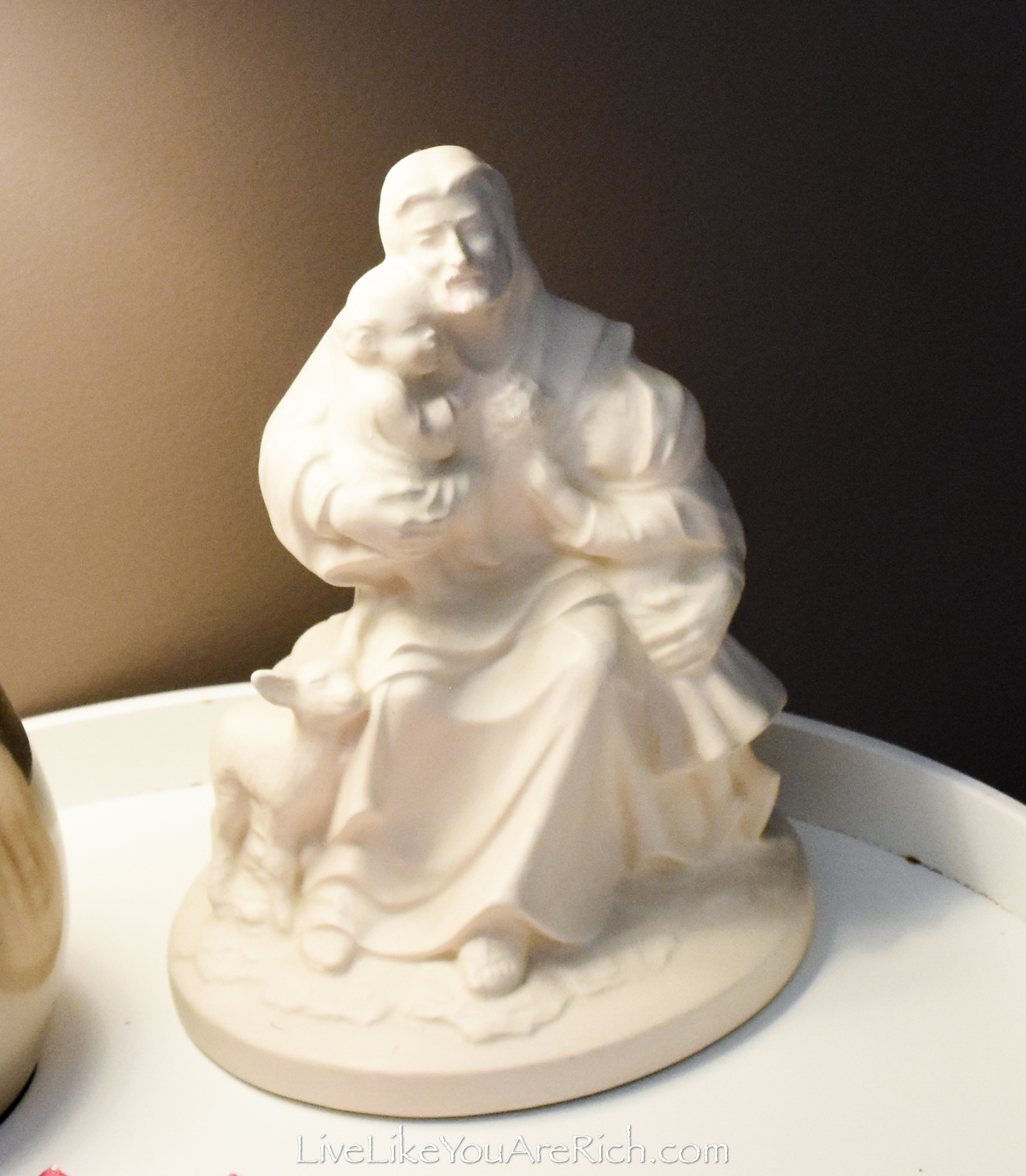 I got the macrame tassel hanging artwork from an online classified website.
I am always so happy when I want something online that is full price and I am able to find it on local classifieds, eBay, etc. for much less.
I was really wanting to buy this hanging tassel wall art from Pottery Barn Teen. I debated about it for weeks but it was $150.00 and I knew it wouldn't fit into my budget.
I was surprised to find it on a local classified for $50 and talked the seller down to $45.00!!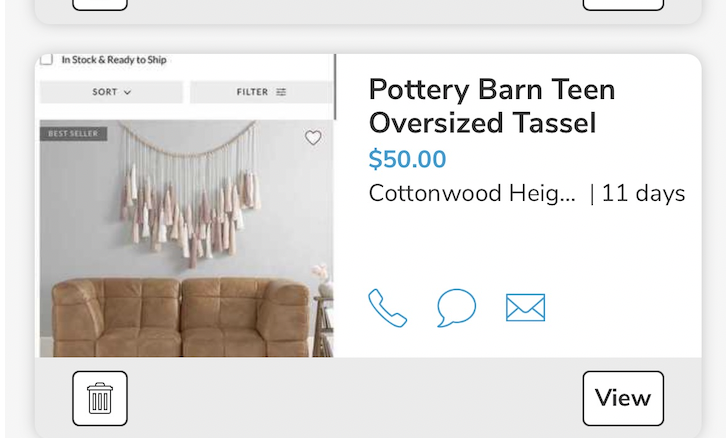 These are very large and full tassels on a wooden bead rope strand.
I was going to try to make it myself, but when I found it for $45.00 I know that I couldn't have done it for that price.
I purchased the shelf above my daughter's doll house from IKEA for $10.00, the hanging plant came from IKEA for $6.00, the llama is from my daughter's nursery decor, we had the photo frame and printed out the photo with the llama blowing bubblegum.
I placed a pink vase used for staging my husband's home with some dried long-stemmed brown floral somethings.
If you know what these are called, please comment below. They are something I got at a thrift store and have no idea what they are. I think they are really neat. I've used them multiple times for staging, parties and decor since purchasing them.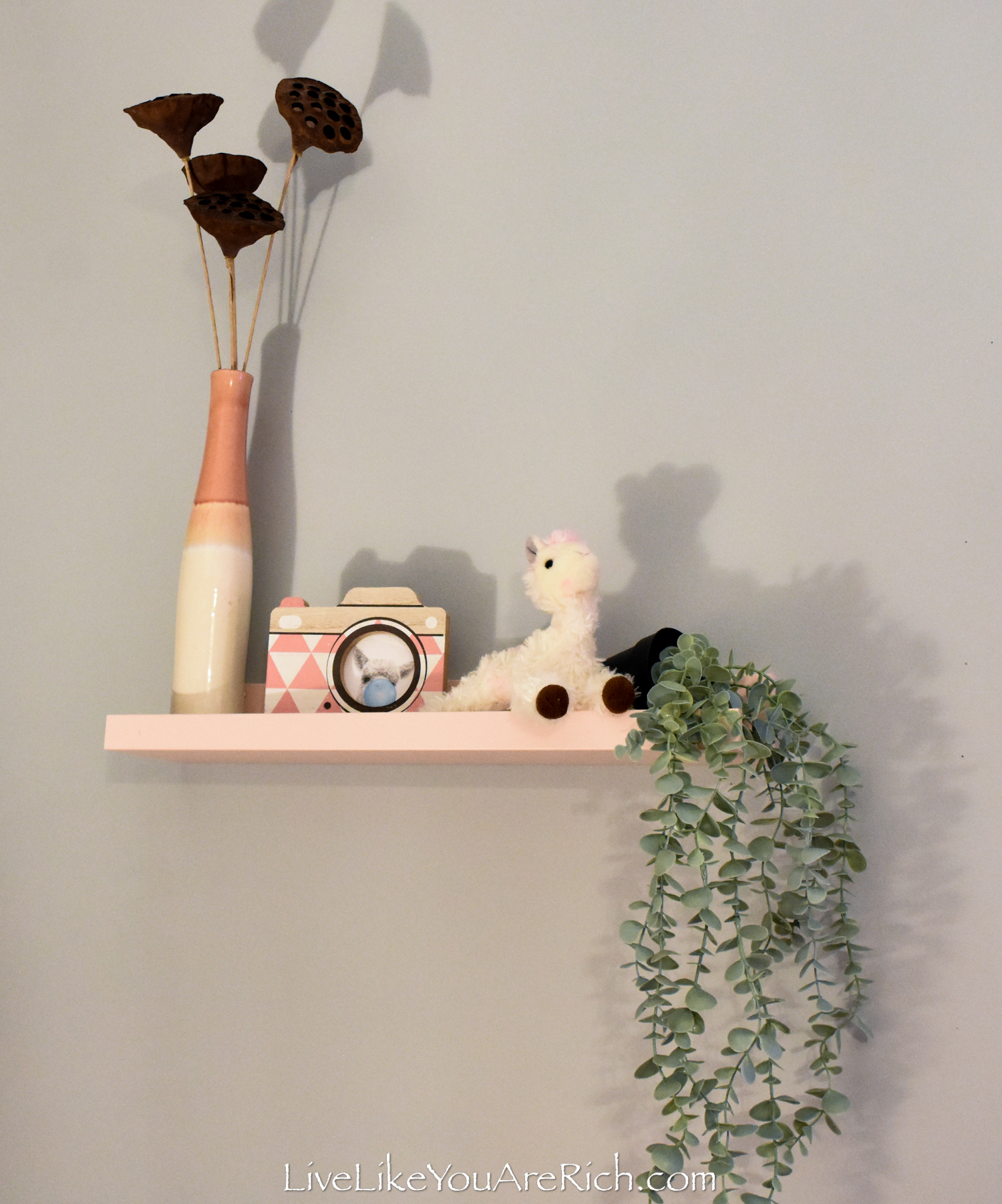 A few years ago, I bought this darling Kid Kraft so Chic dollhouse from my neighbor for $50.00.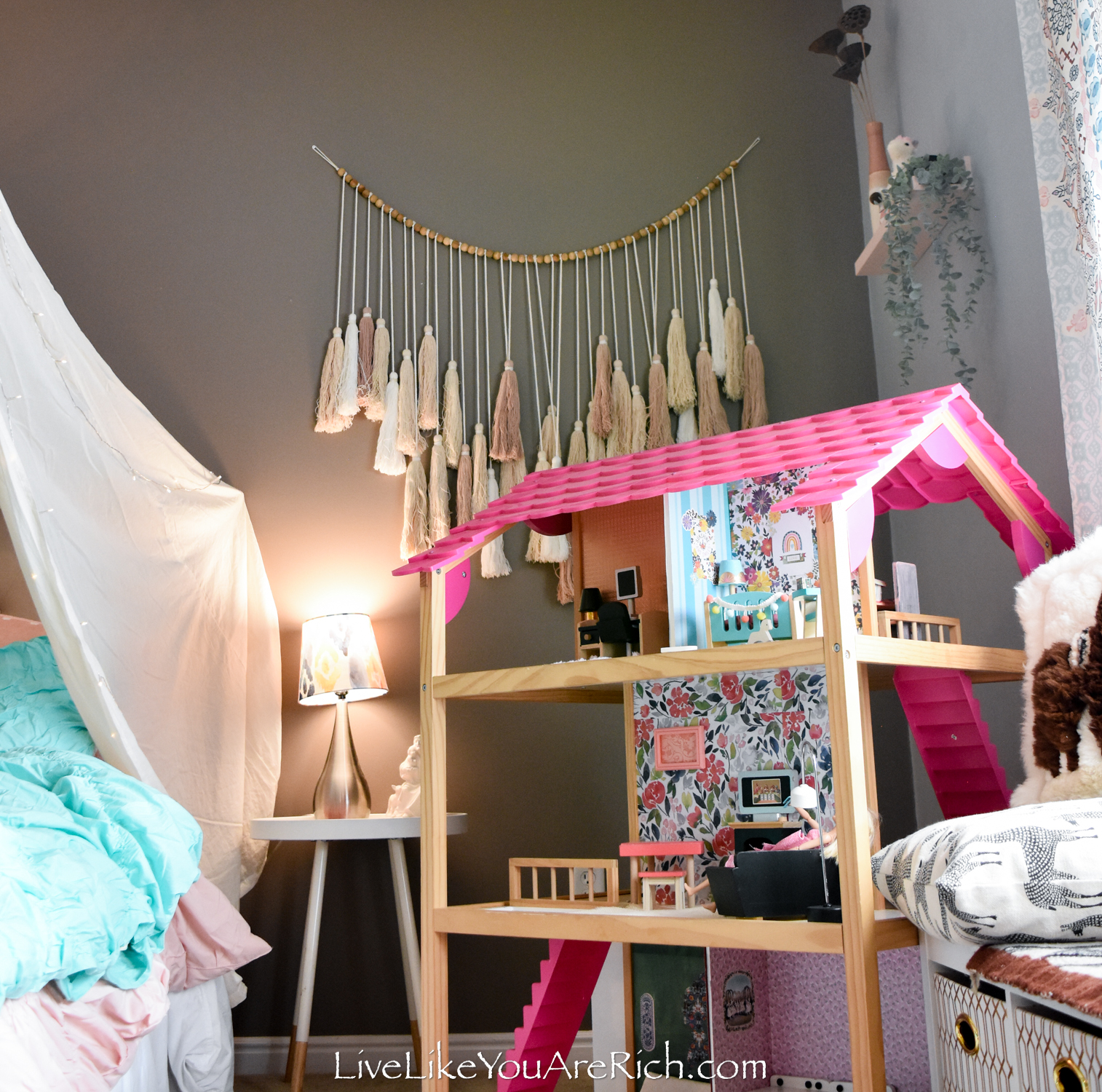 My daughter and I remodeled it with paper, stickers, supplies, and paint which we had around our house for free.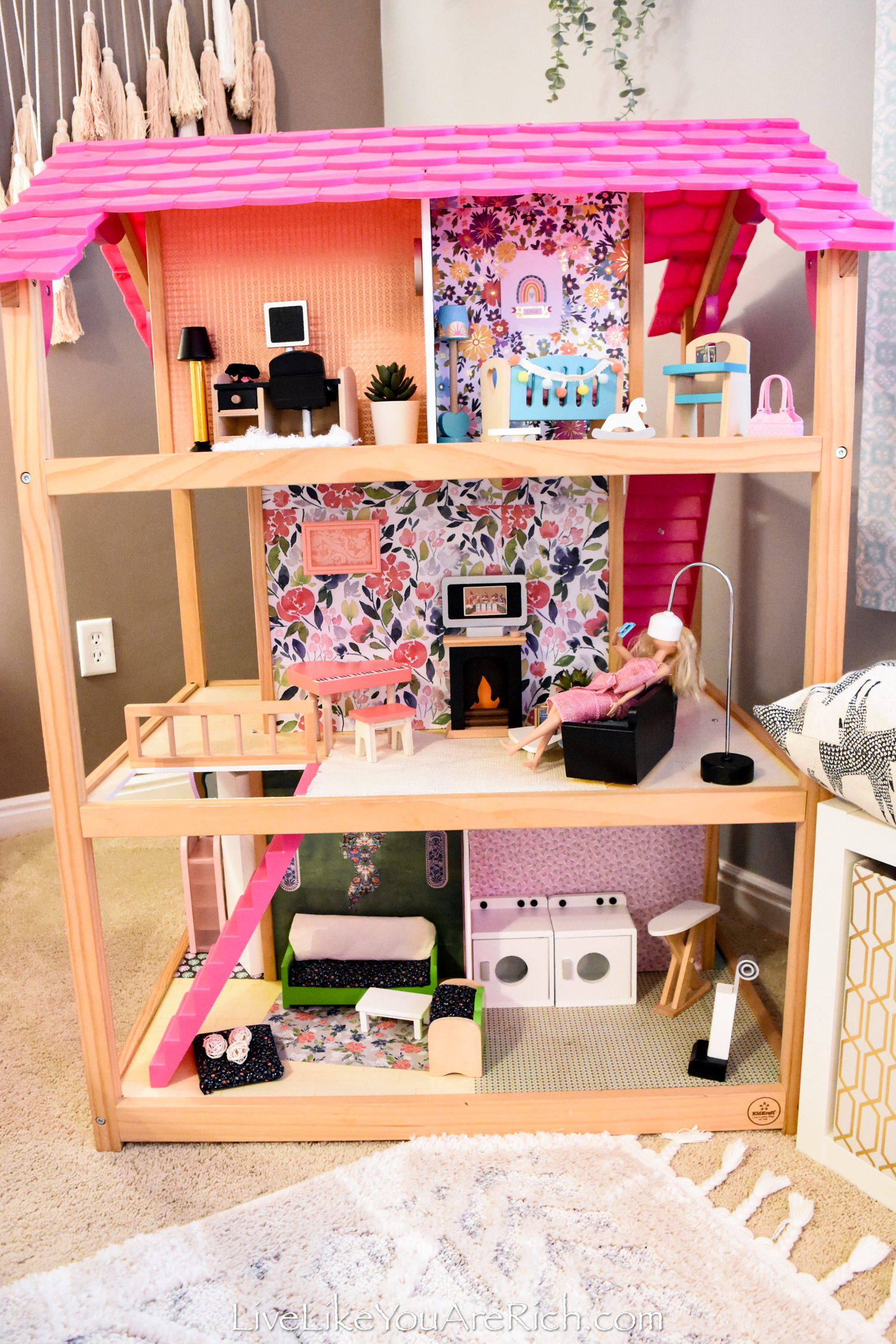 I tried to use a lot of the same colors we would be using in my daughter's new room so that it would tie in okay.
Since it is a two-sided dollhouse, I mainly decorated this side with the office and nursery…
and Aurora, my daughter, decorated this side with the art/craft room, and kids' room.
Aurora wanted the main bedroom to have a llama theme to match her own room.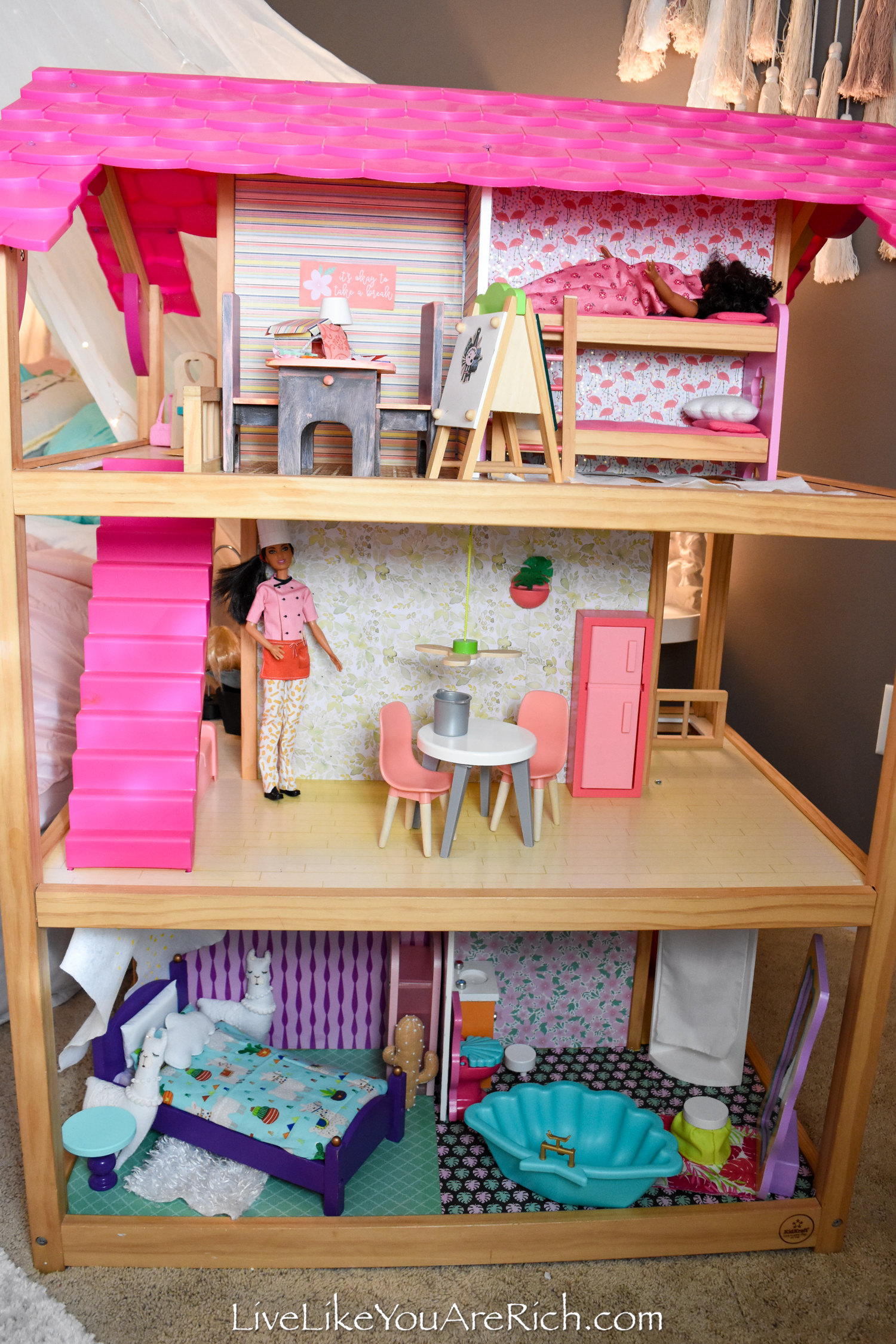 She even made a hanging canopy with lights for the bed to match her own which I thought was so cute!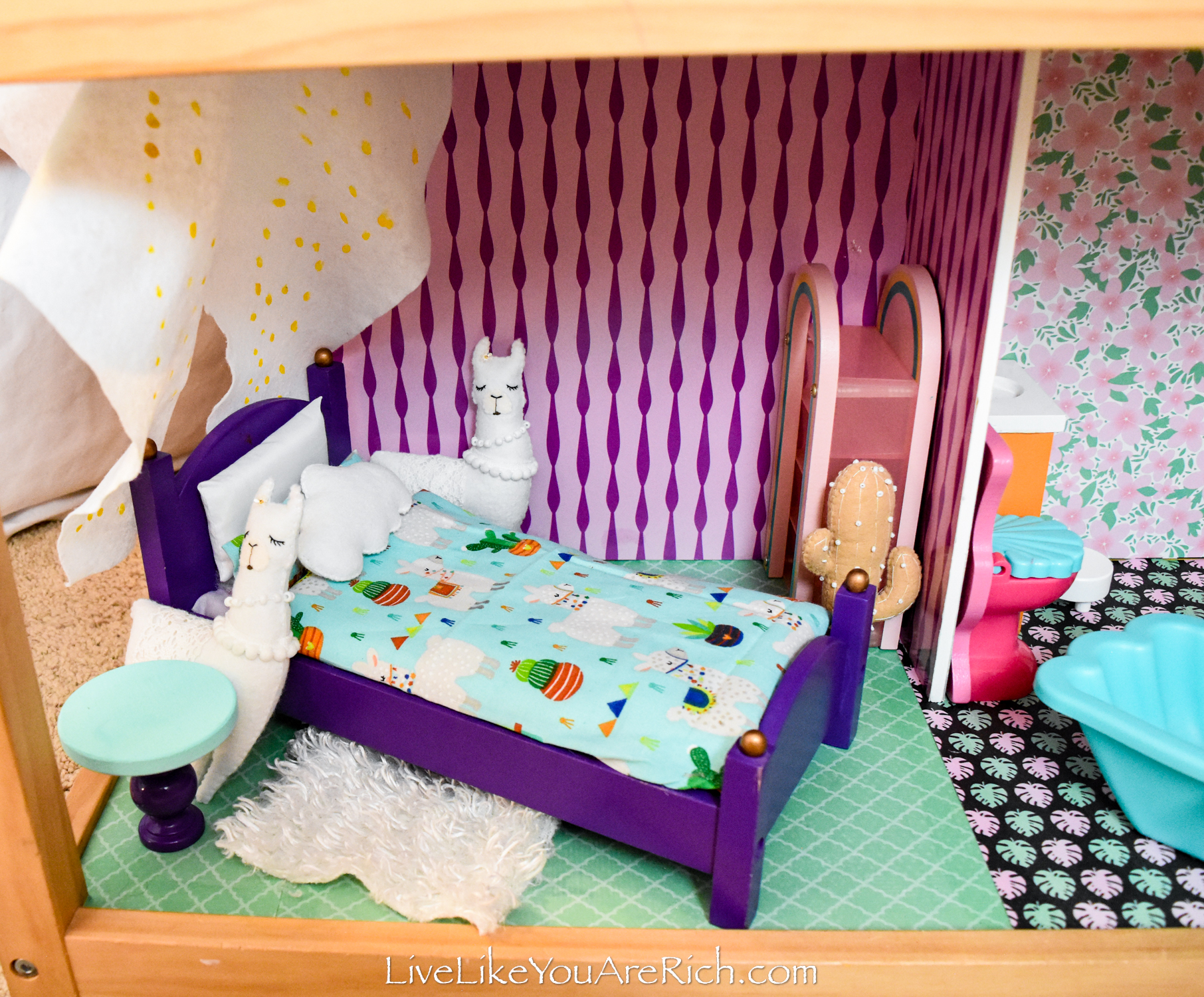 I'll be posting a detailed blog post on how we made this doll house over together.
If you have a young daughter who enjoys crafting, she will likely love to do a project like this!
For a bench under the window I purchase the KALLAX shelf 16 1/2×57 7/8″ white from IKEA with a coupon for $50.00
To fill the cubbies, I purchased these high-quality gold and cream 13″ storage cubes in used-like-new-condition for $25.00 from Amazon.
I had the Navajo rug, llama pillow cases, and the llama/alpaca pillow already. They were used to decorate my second daughter's nursery.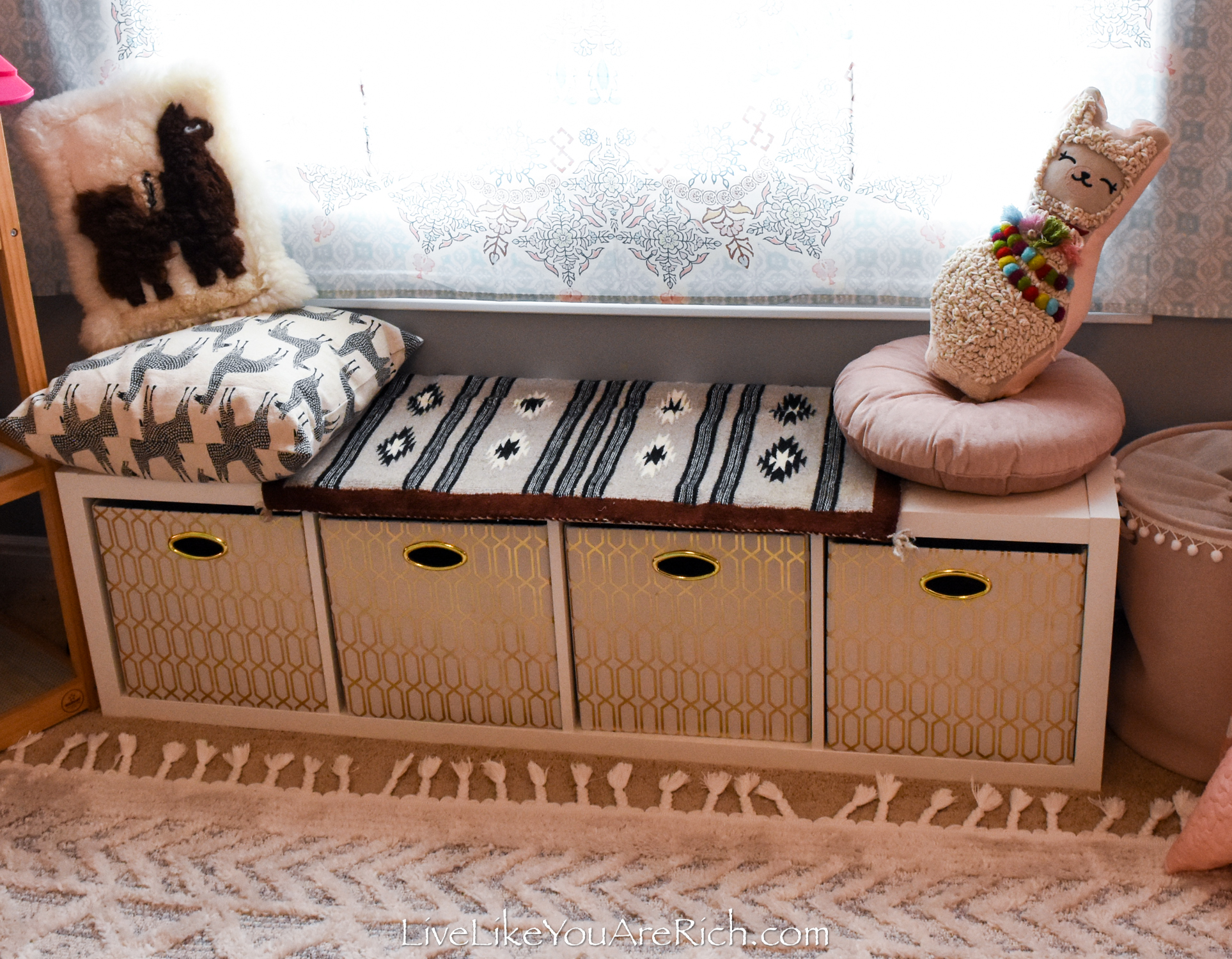 The pink pillow cushion is also from IKEA Kransborre for $10 with coupon x2 in the room = $20.00.
The llama pillow came from World Market on clearance for $7.00. It is no longer sold there.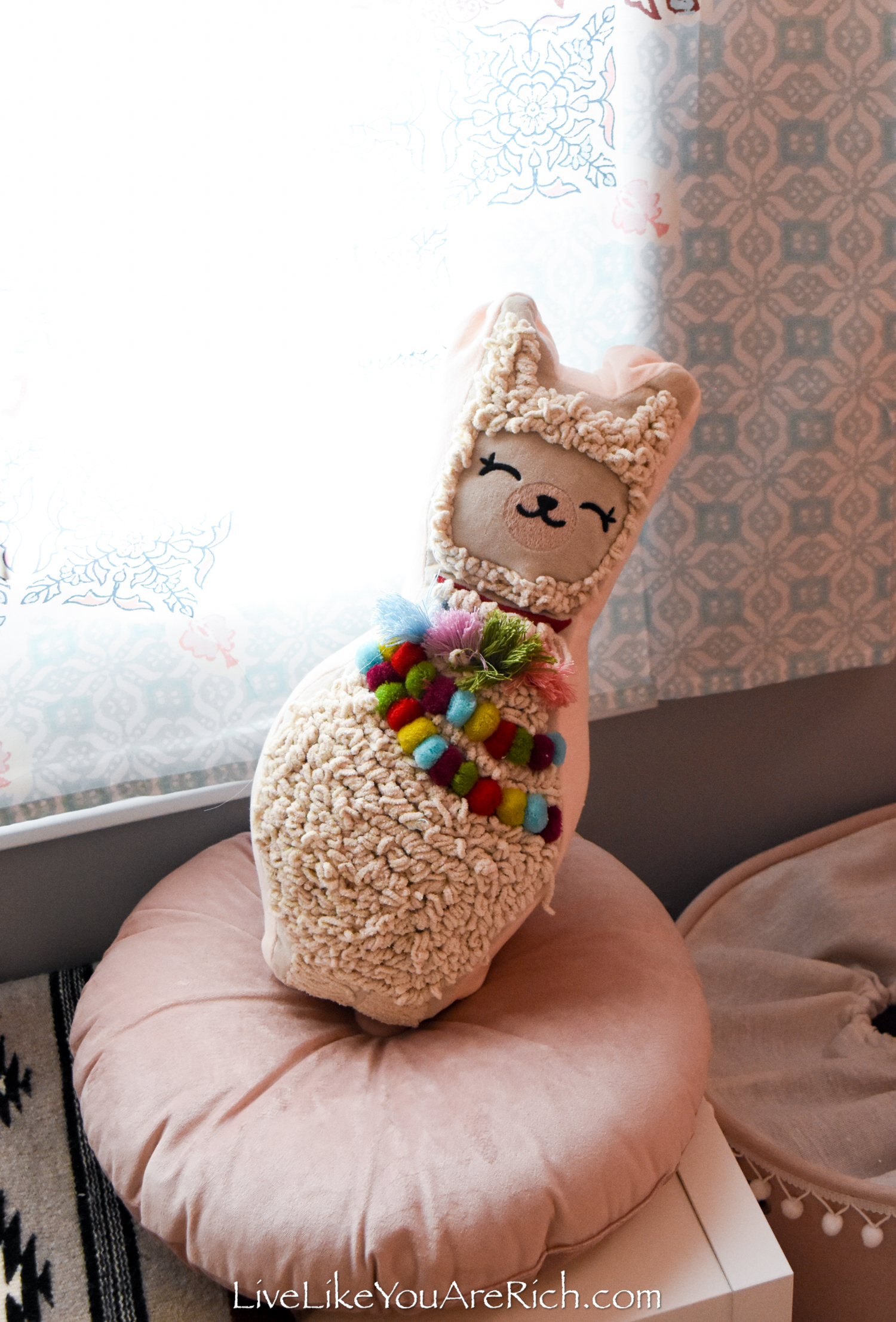 I purchased the three tapestries in the room from PBteen on sale with free shipping for $17.00 x 3= $51.00.
The light fixture came from PBTeen on sale for $50.00.
It works great for my daughter's reading nook.
We got an LED color-changing light so my daughter can turn it to pink, purple, etc. I got it here on Amazon as a flash deal for free and have been waiting for a good time to use it.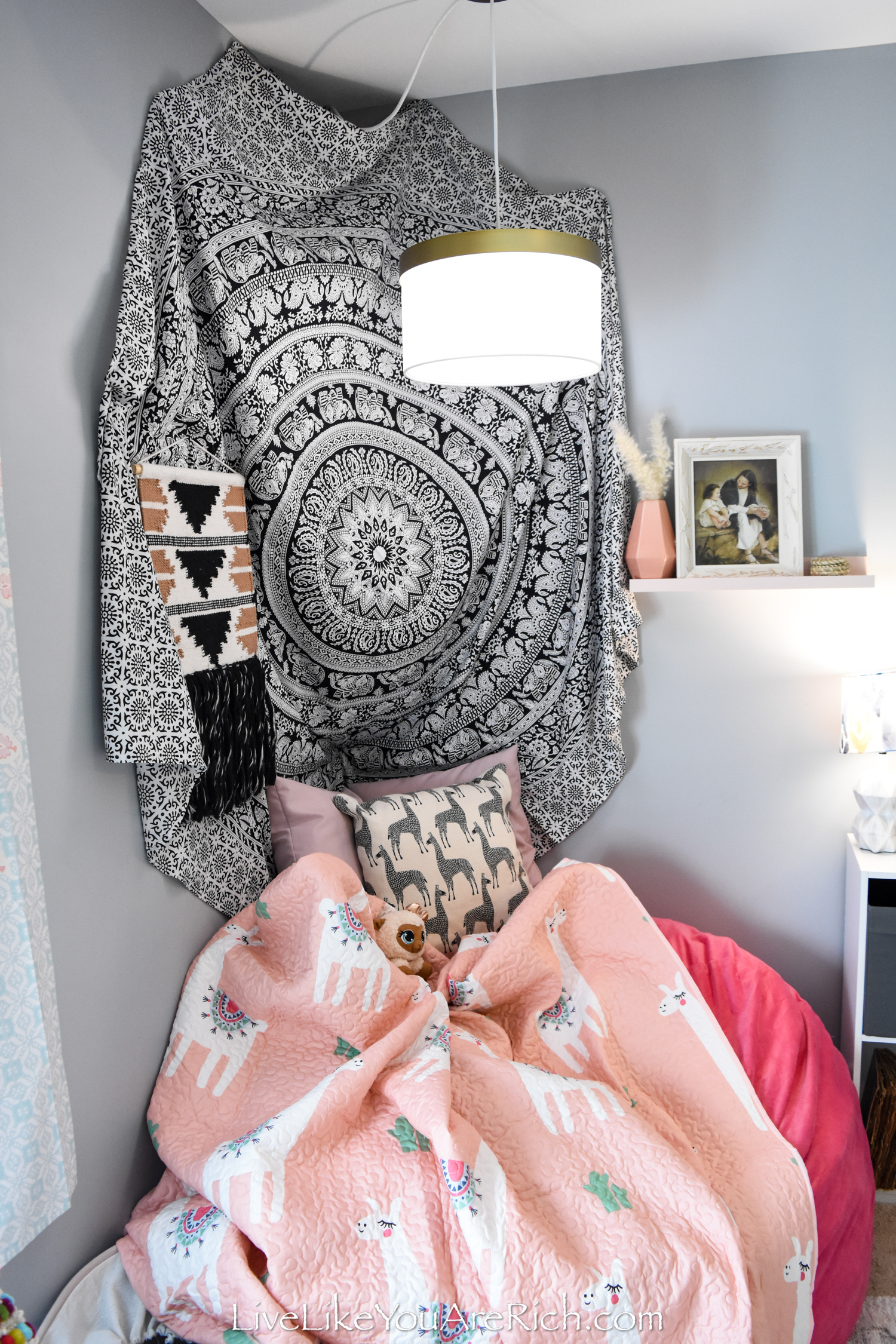 The llama blanket was from Zulily for $7.00 on closeout.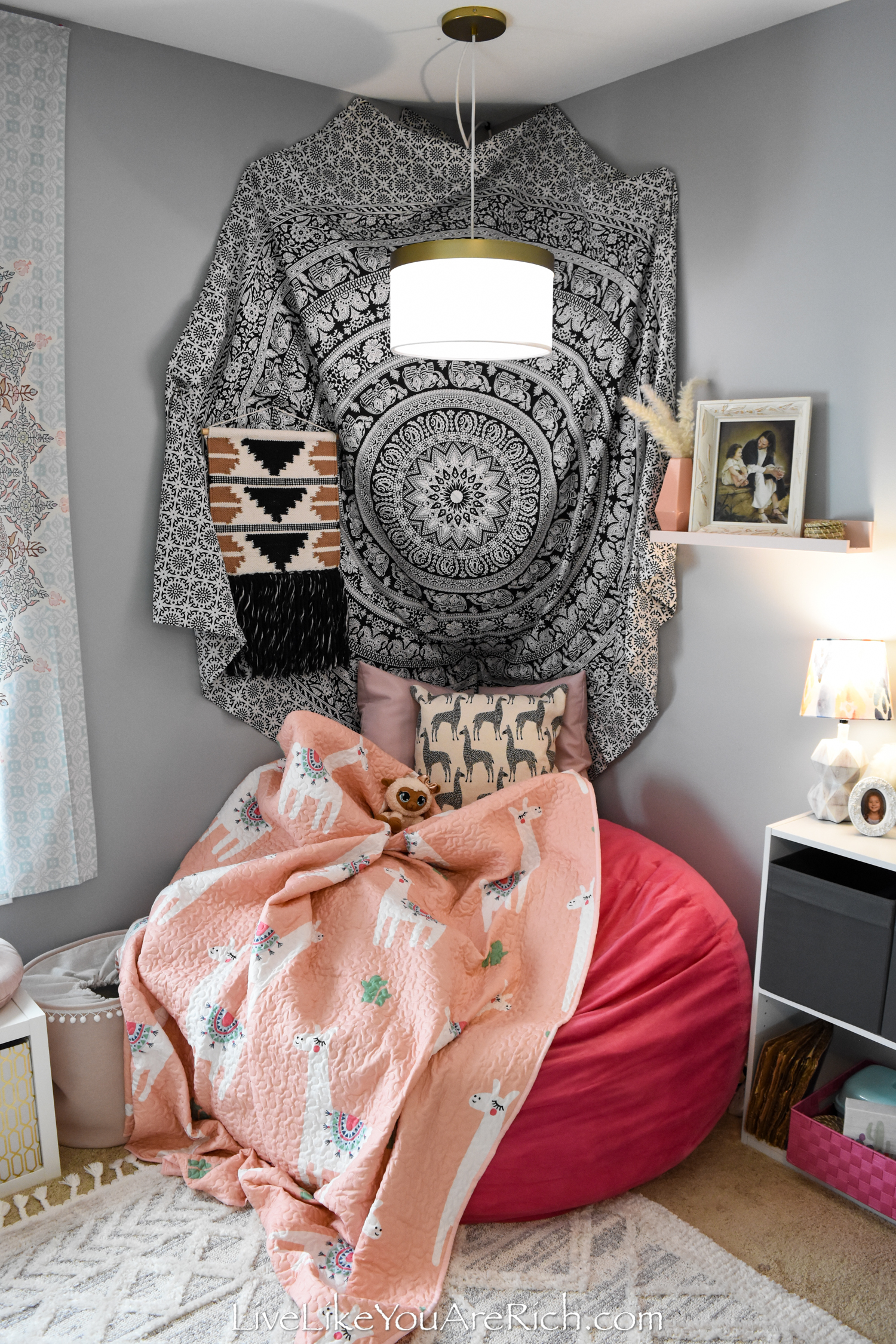 I had the tassel bin (where I put some of my daughter's Barbie stuff), the llama pillow case, and the dark brown macrame hanging.
The hot pink bean bag was from Amazon in an open box condition (new but the box was damaged) so I got it for $70.00. We have 4 of these bean bags and LOVE them. Despite some various reviews, we have had a great experience with all of the bean bags we have ordered from Sofa Sack.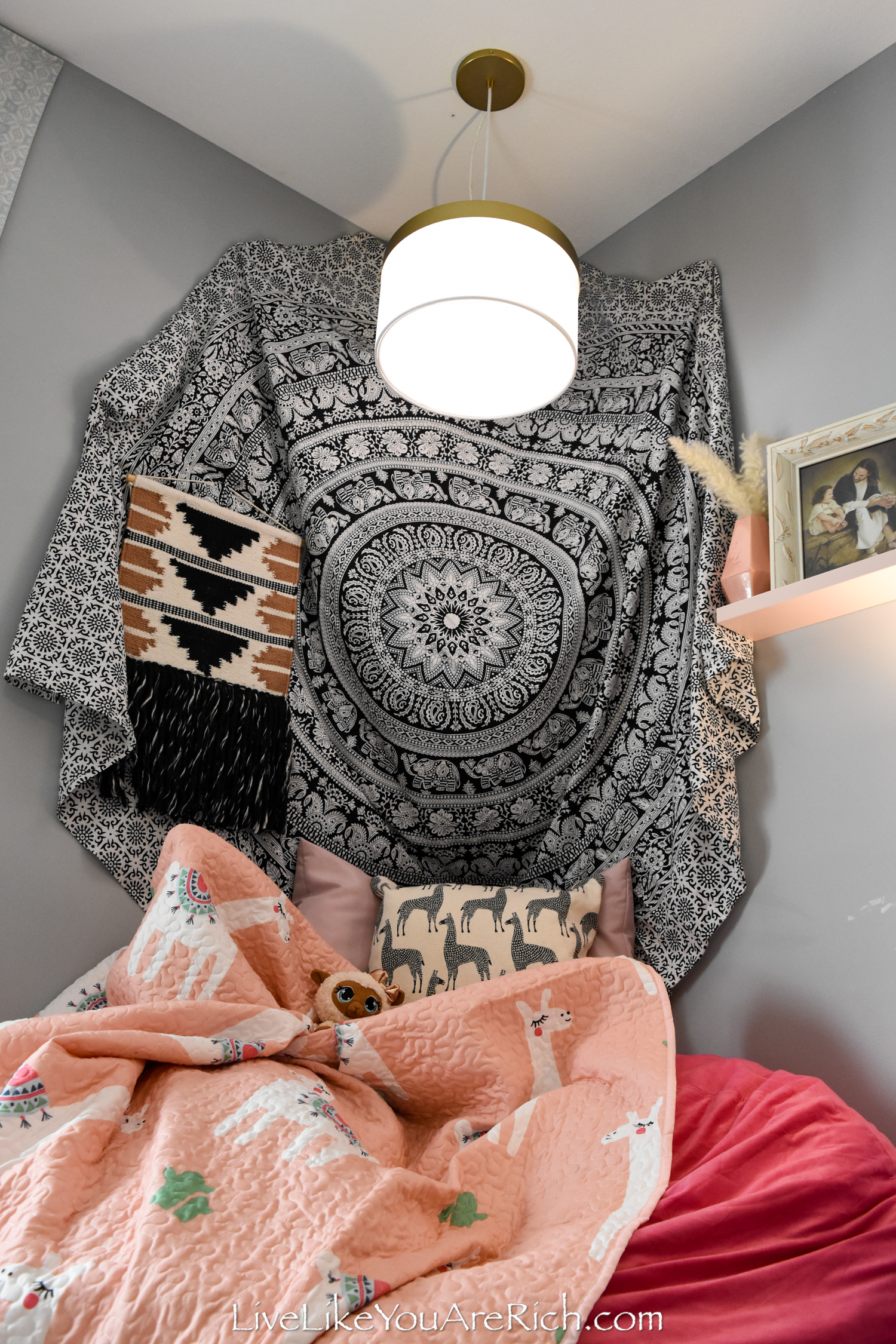 I pinned up the Pottery Barn black and white tapestry with push pins to the ceiling and walls.
I pinned it in different areas to give it more dimension and to give the corner more of a reading nook feel.
The shelf came from IKEA for $10.00, and the pink vase and pampas grass we had.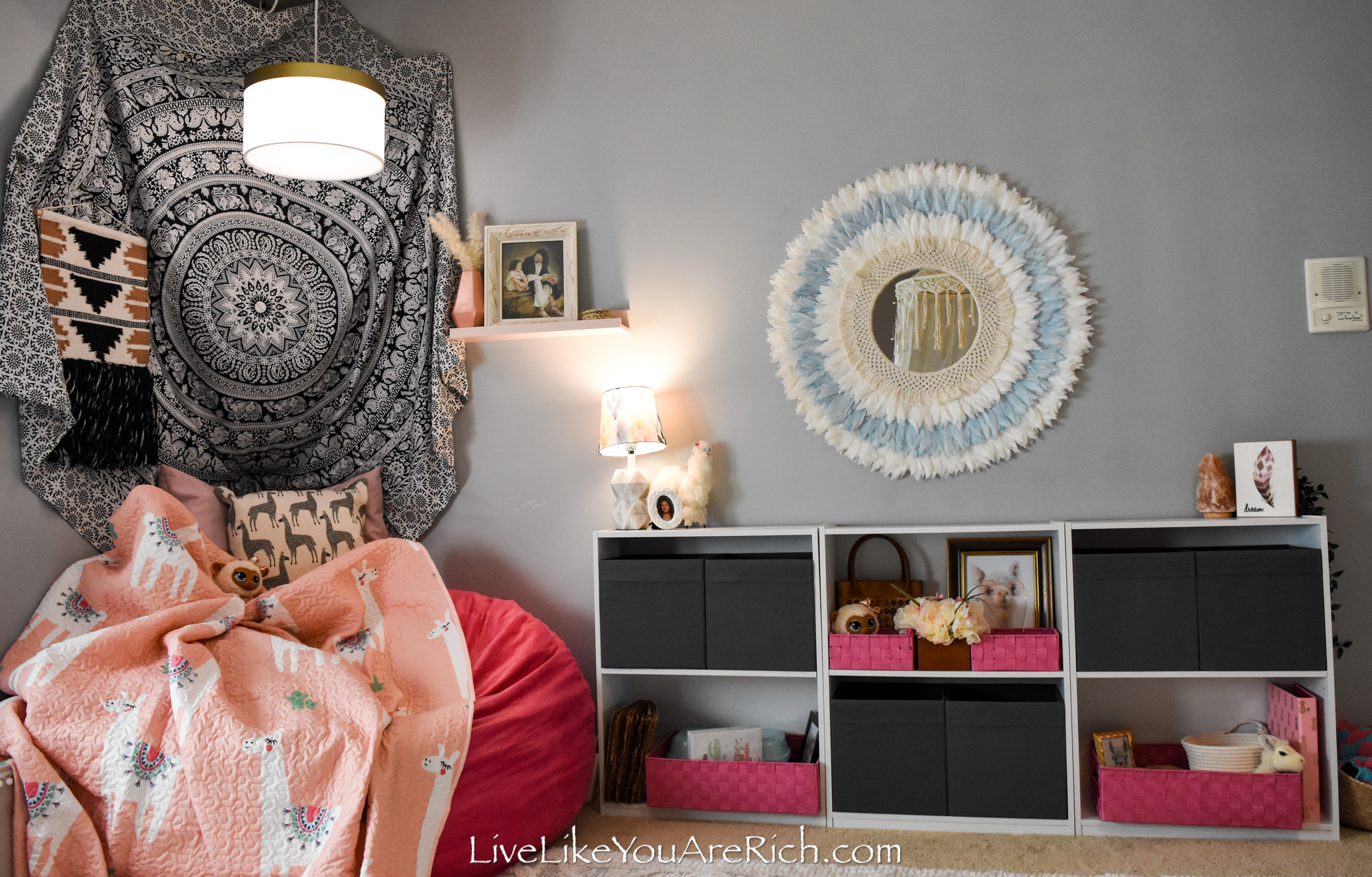 We had the picture of Jesus.
This frame was from a garage sale that I bought for this daughter's nursery 7 years ago. I love it when you can reuse decor items over and over again because they are great pieces. I feel that way about this frame.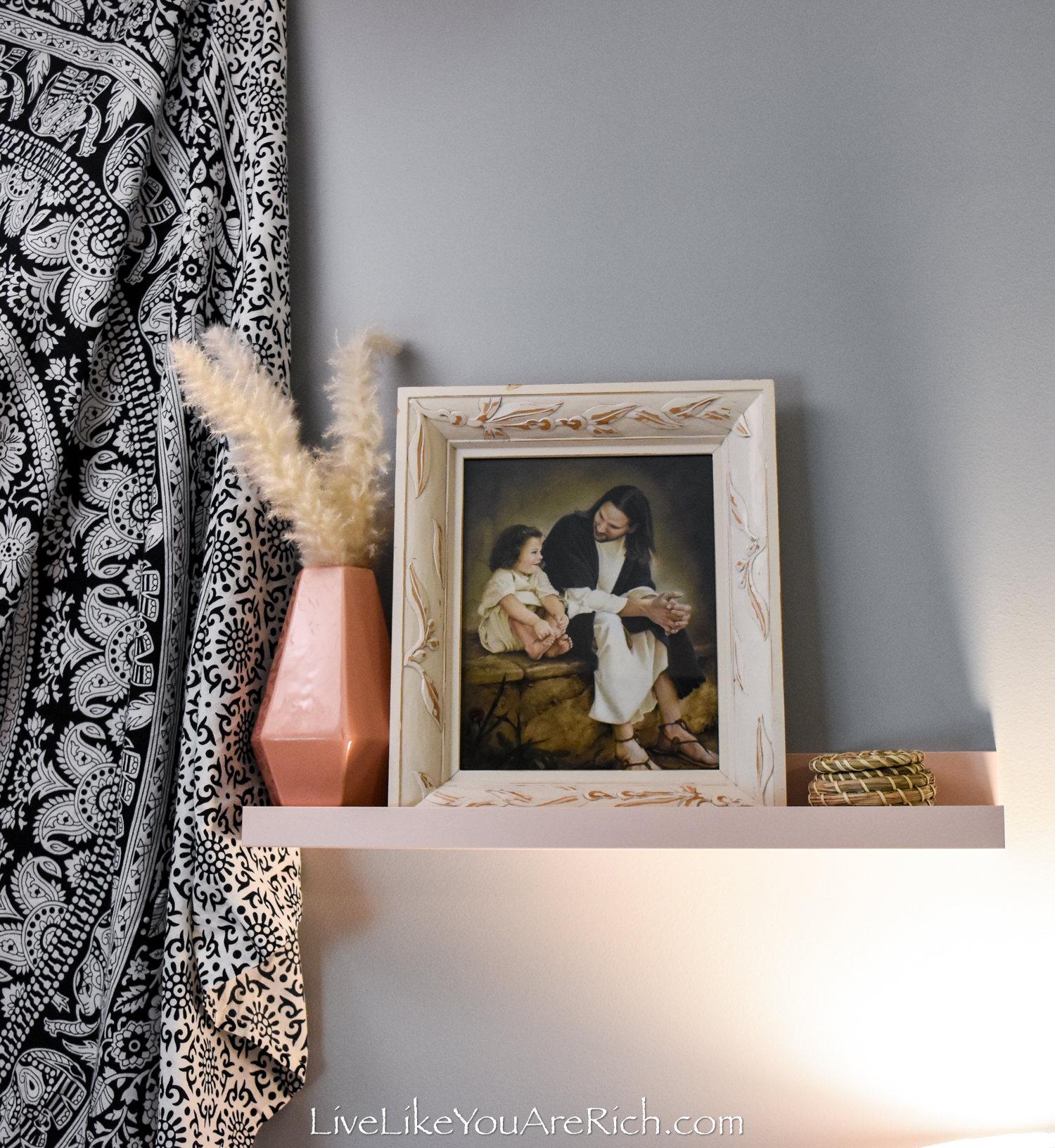 The baskets which came in bundles of 3 came from IKEA were purchased and used for my daughter's Encanto birthday party.
I also had the llama—originally bought of Etsy but I've seen it at World Market as well.
We also and the lamp base and the mini frame that I put my daughter's school photo in.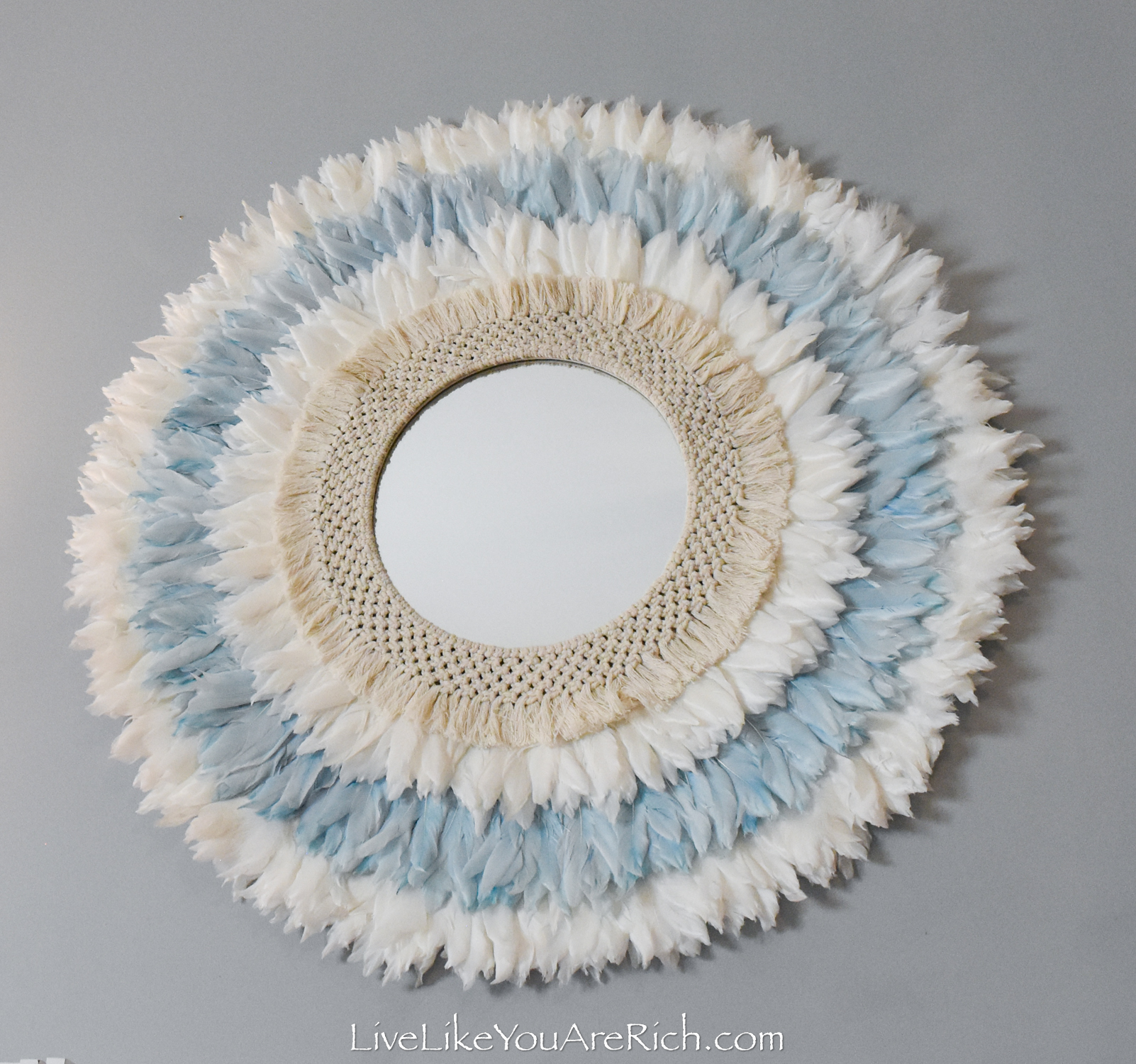 If you can believe it, I got this mirror for free off the local classifieds.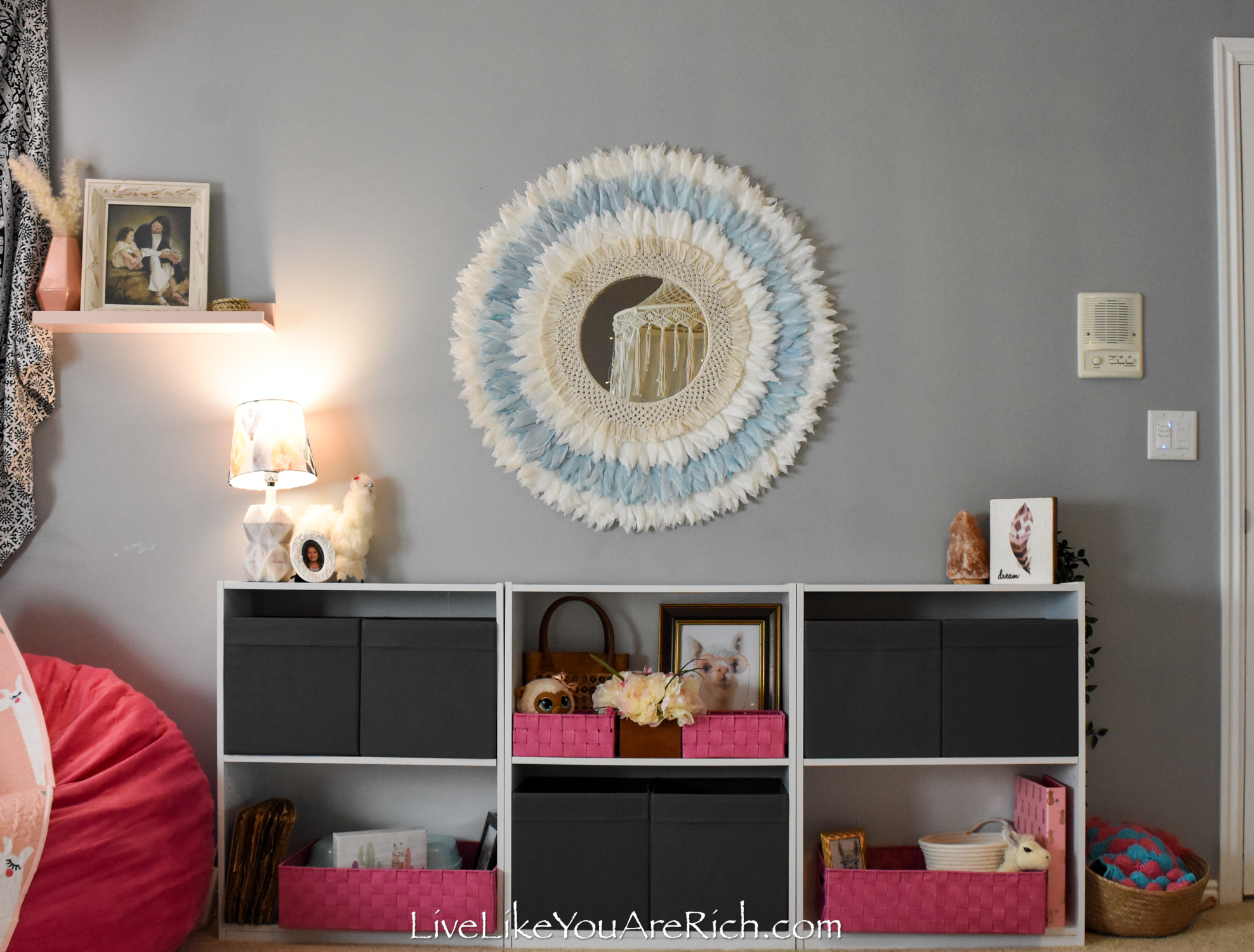 It is originally from Pottery Barn.
The reason the seller was offering for free was that there were feathers that fell out.
I simply used hot glue and some feathers that I had left over in my craft room from making my daughter's Harry Potter Hedwig costume.
I pulled feathers here and there from around the mirror and glued them in and then I supplemented them with this different style of the feather I had on hand.
I glued down the fluffy white feather all the way around the outer edge of the mirror so that the patch blended in.
It was easy and only took me about 30 minutes to repair.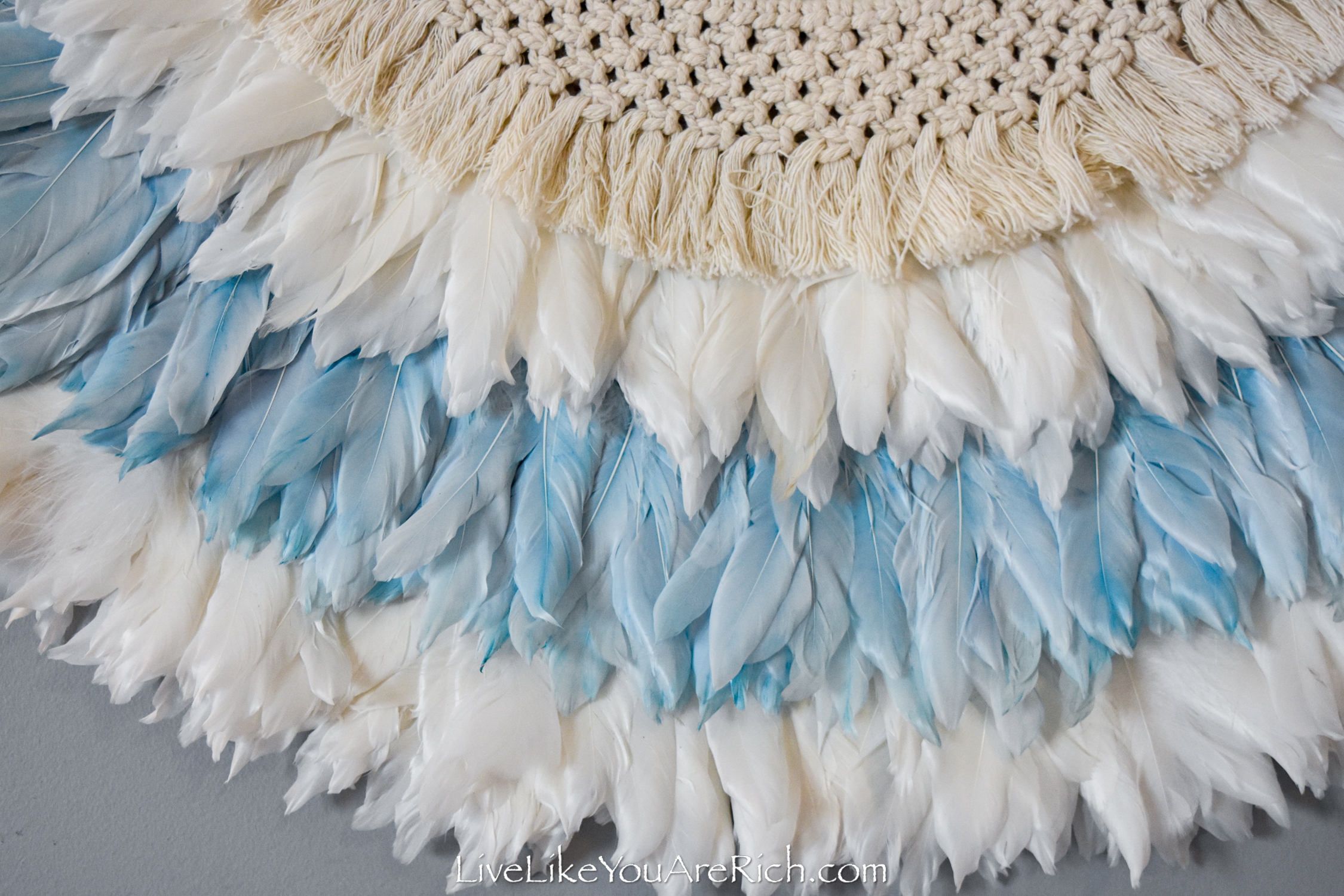 Then, I used a lot of hot glue to go around and resecure all of the feathers in the mirror so that they wouldn't fall out going forward.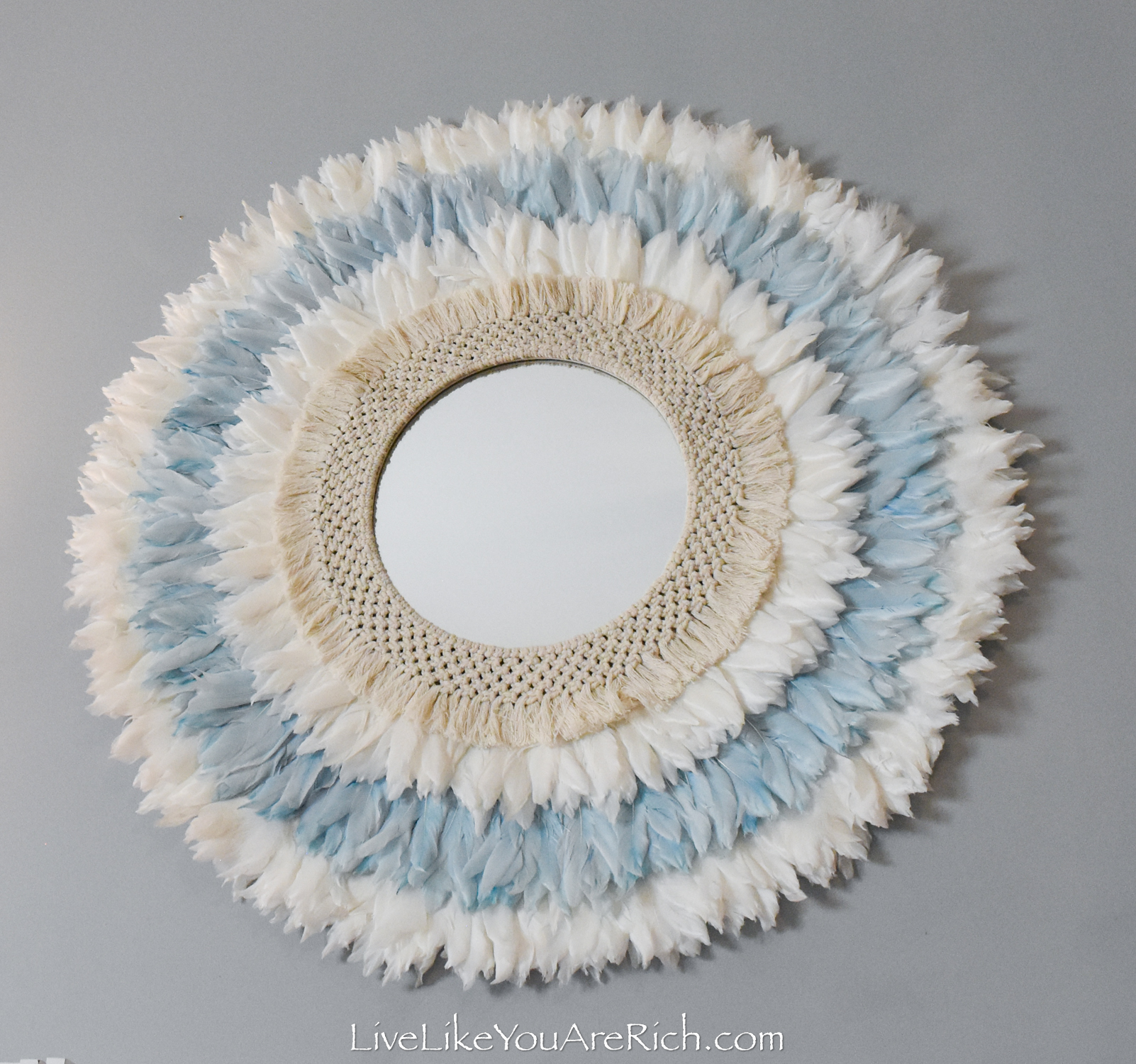 When I was done, my husband said he had no idea where the original area I fixed was.
I estimate that I probably used $7.00 of hot glue for this project.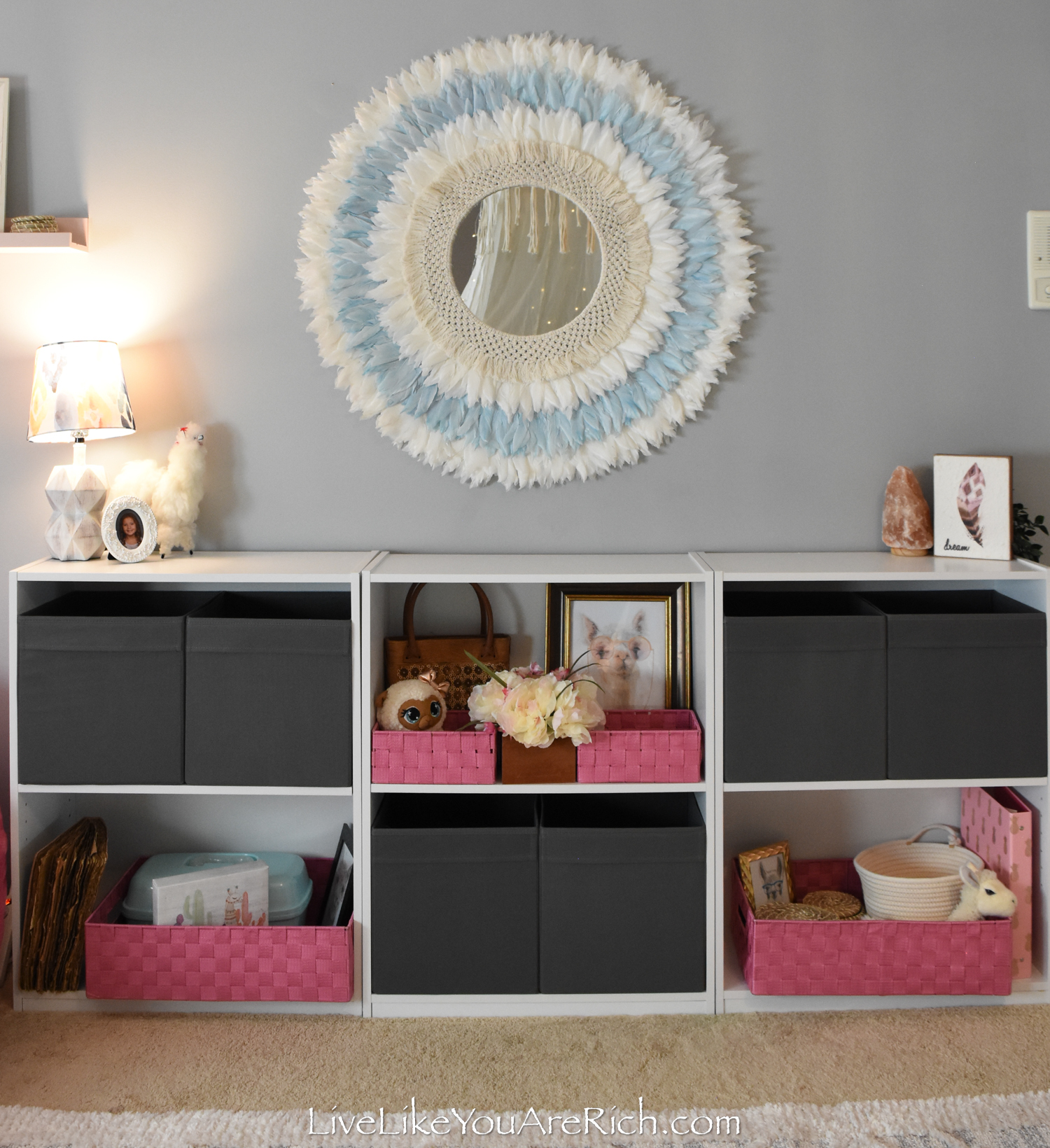 My daughter had two of the mainstay 31″ shelves from Walmart before we began this remodel.
I bought one more so that it would fit well in the space on the wall= $22.00.
We had the pink baskets I used in the shelves. I bought them for her own nursery seven years ago. This just goes to show that you can use and re-use items for years when decorating!
I got the grey storage cubes for $3.00 each at Ikea x6= $18.00
The Just Add Magic book you see in the photo below came from Etsy and was purchased for my daughter's Just Add Magic birthday party.
The llama artwork is from my daughter's nursery.
I put her jewelry-making box, headphones, and a Dollar Tree frame with a llama photo I printed in the pink basket =$1.00.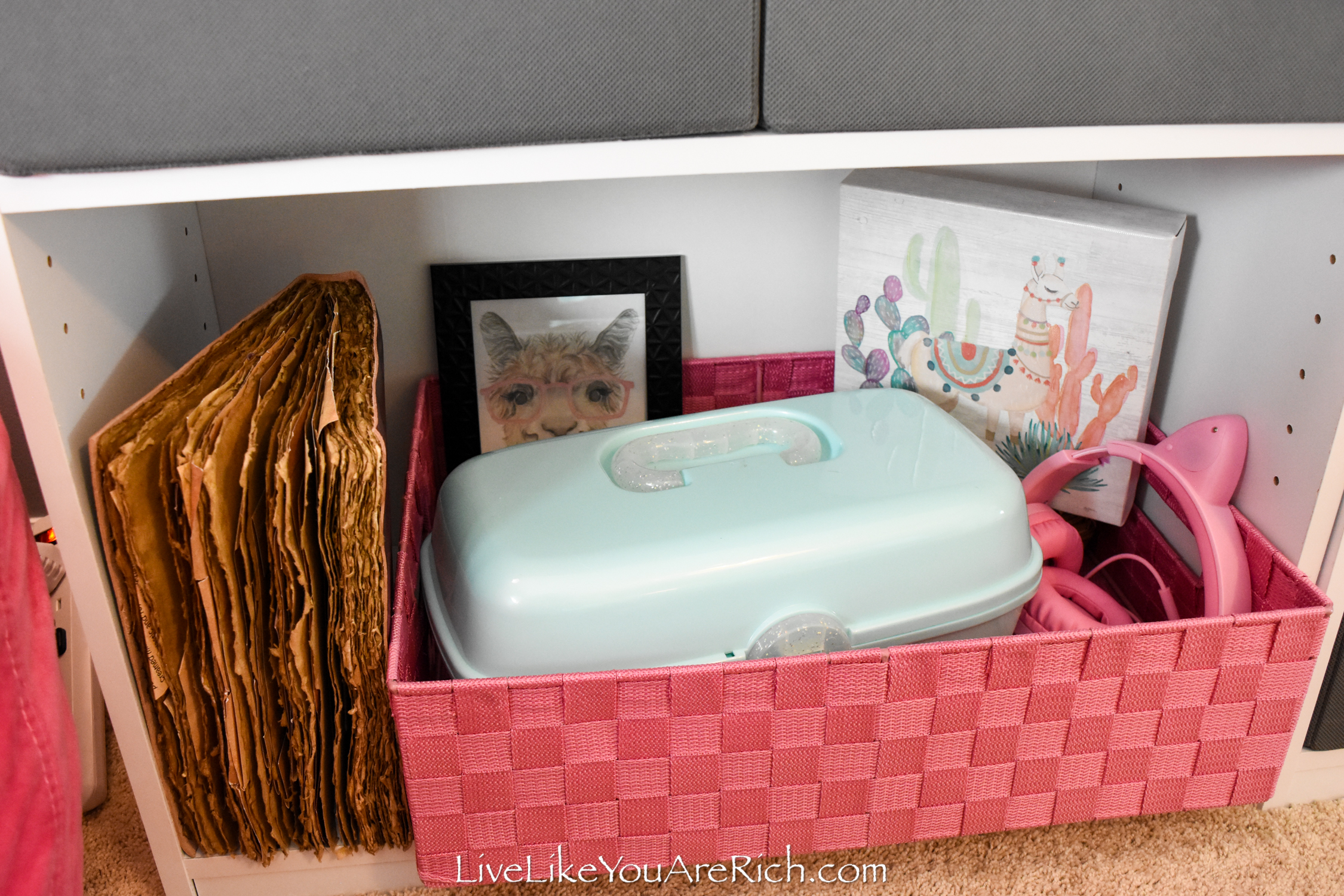 The grey totes hold her Lego Friends and other toys.
The totes with the Kallax shelf also hold her other toys.
I love to use totes for toys because you can organize and hide them away to decrease the 'cluttered' look.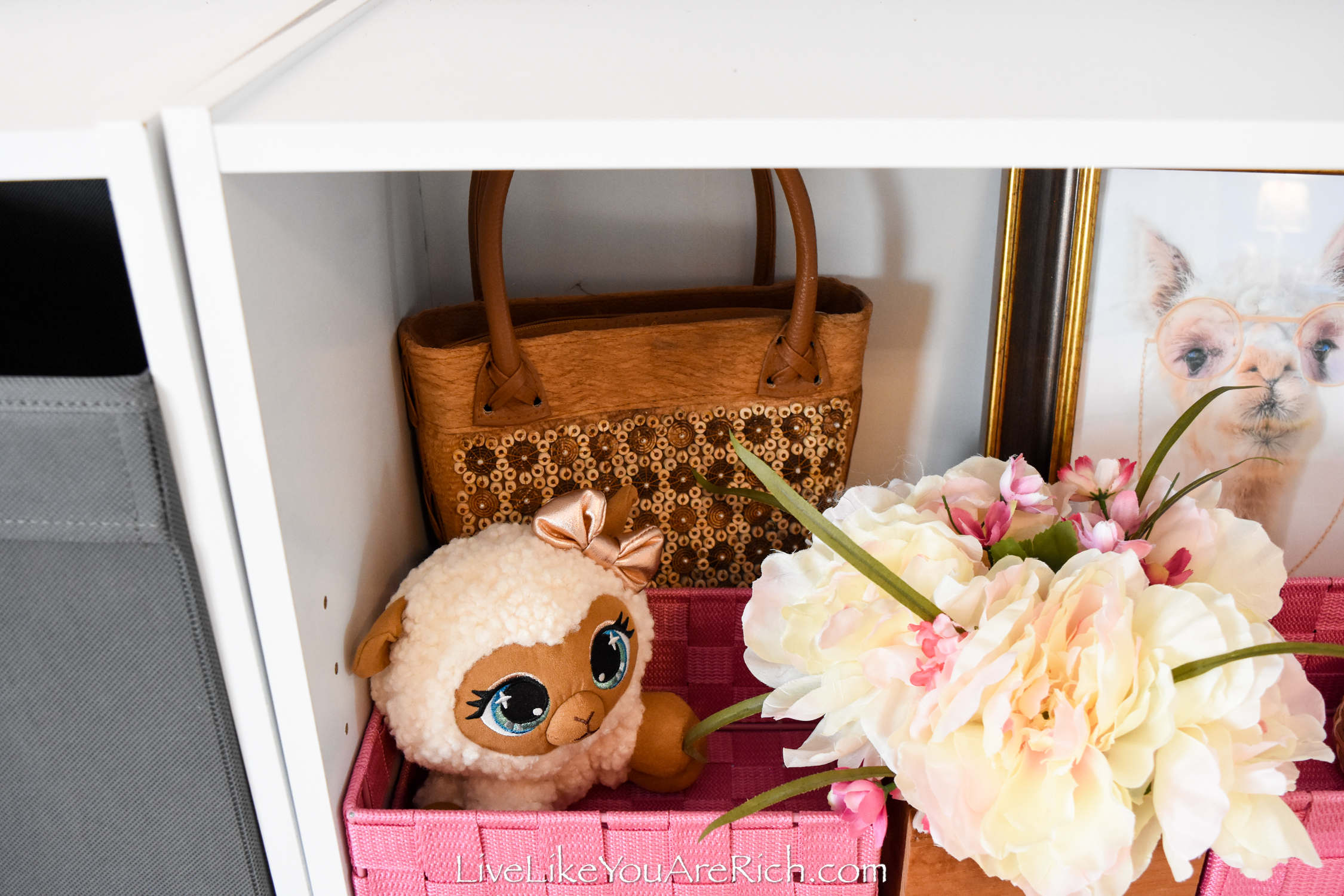 I put a stuffed llama that I got from Macy's (I also have one on her bean bag) for $4.00 x2= $8.00 in the basket on her middle shelving unit.
Her boho purse (a garage sale find $3.00), a flower arrangement I made at a church activity (free), a frame with a llama that we had (free), and some Ikea baskets we had are all organized on the middle-top shelf.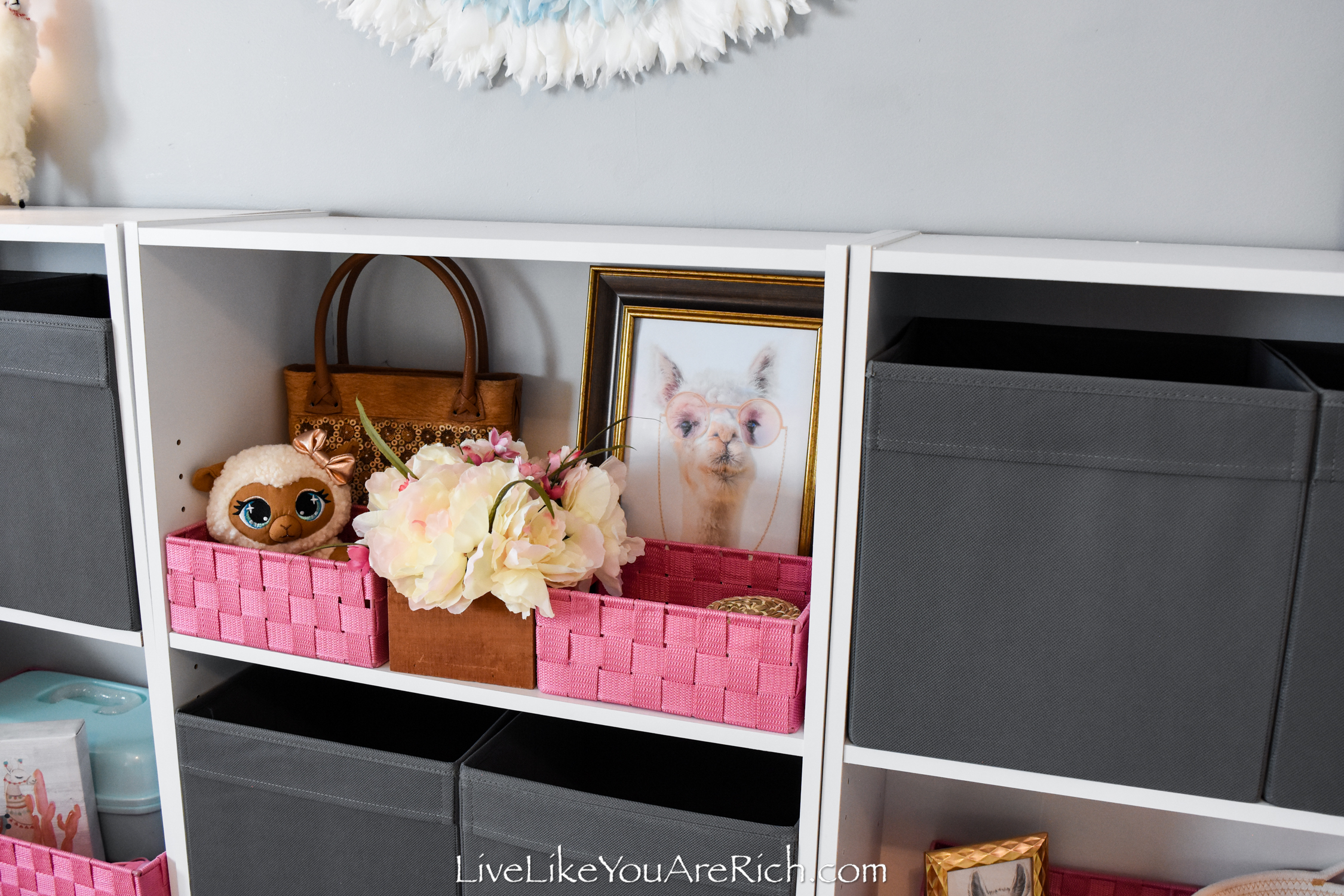 The lower shelf we put a Dollar Tree frame with llama, basket from Easter, IKEA baskets, a llama from my daughter's nursery and a pink folder I got on clearance at Target for $1.00= $2.00.
The basket on the side of the shelves was from IKEA, used for the Encanto party and we placed a mermaid tail crochet blanket in it that my daughter had.
As I was decorating, I searched for bright pink/hot pink items that Aurora had that I could place in all corners of the room to tie in my daughter's dollhouse roof.
This is why you see pops of bright pink here and there.
Had we not had the doll house to match, I may have omitted the bright pink. I am glad we did have it though, it adds an energy to the room that resembles my daughter's personality.
The dream artwork was $1.00 from a garage sale, the salt lamp was a gift for my daughter's birthday from a friend and the hanging plant came from IKEA for $6.00= $7.00.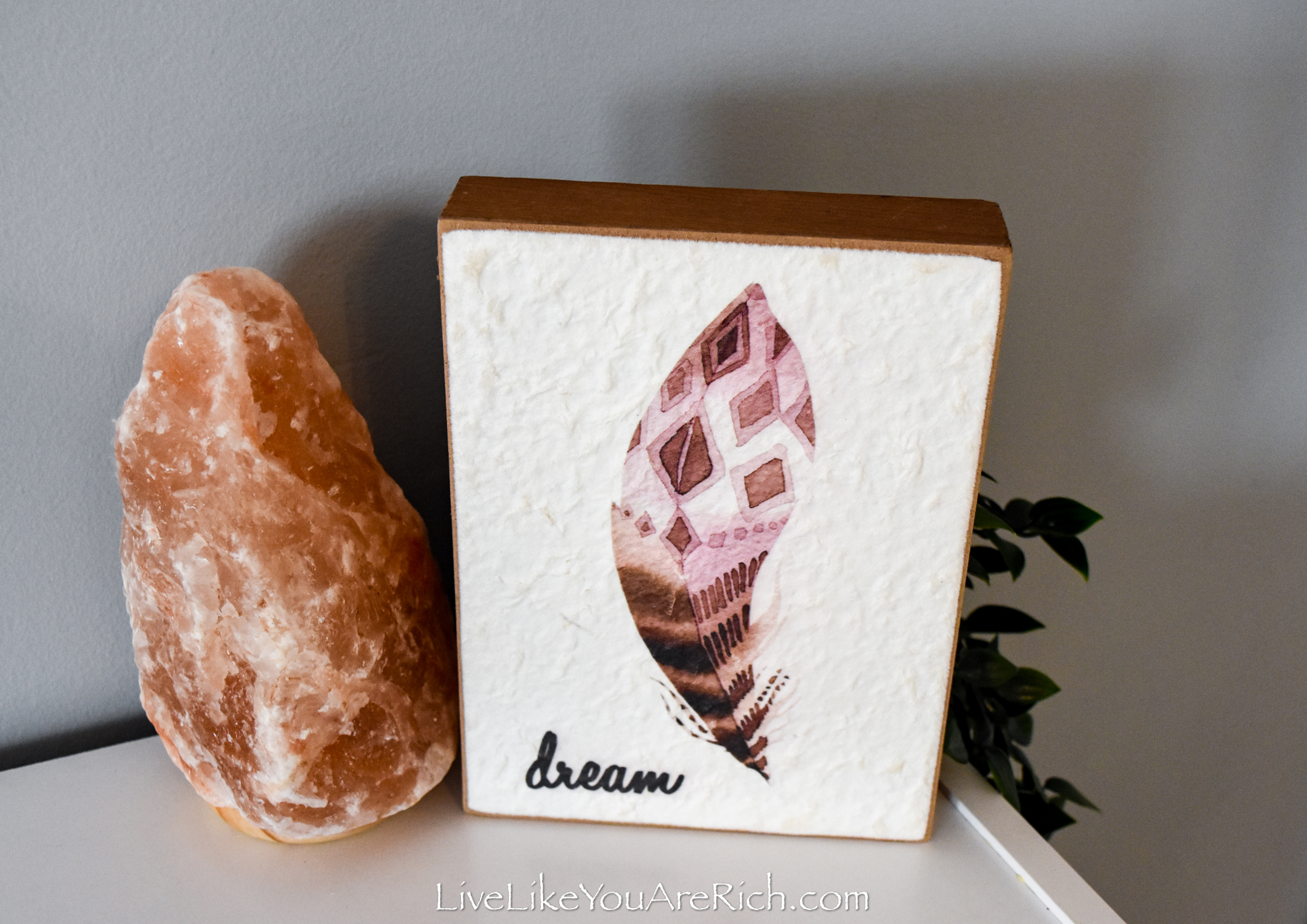 The 9×12 rug came from Amazon and was also on sale nuLOOM Ansley Soft Lattice Textured Tassel Area Rug, 9′ x 12′, Beige $240.00.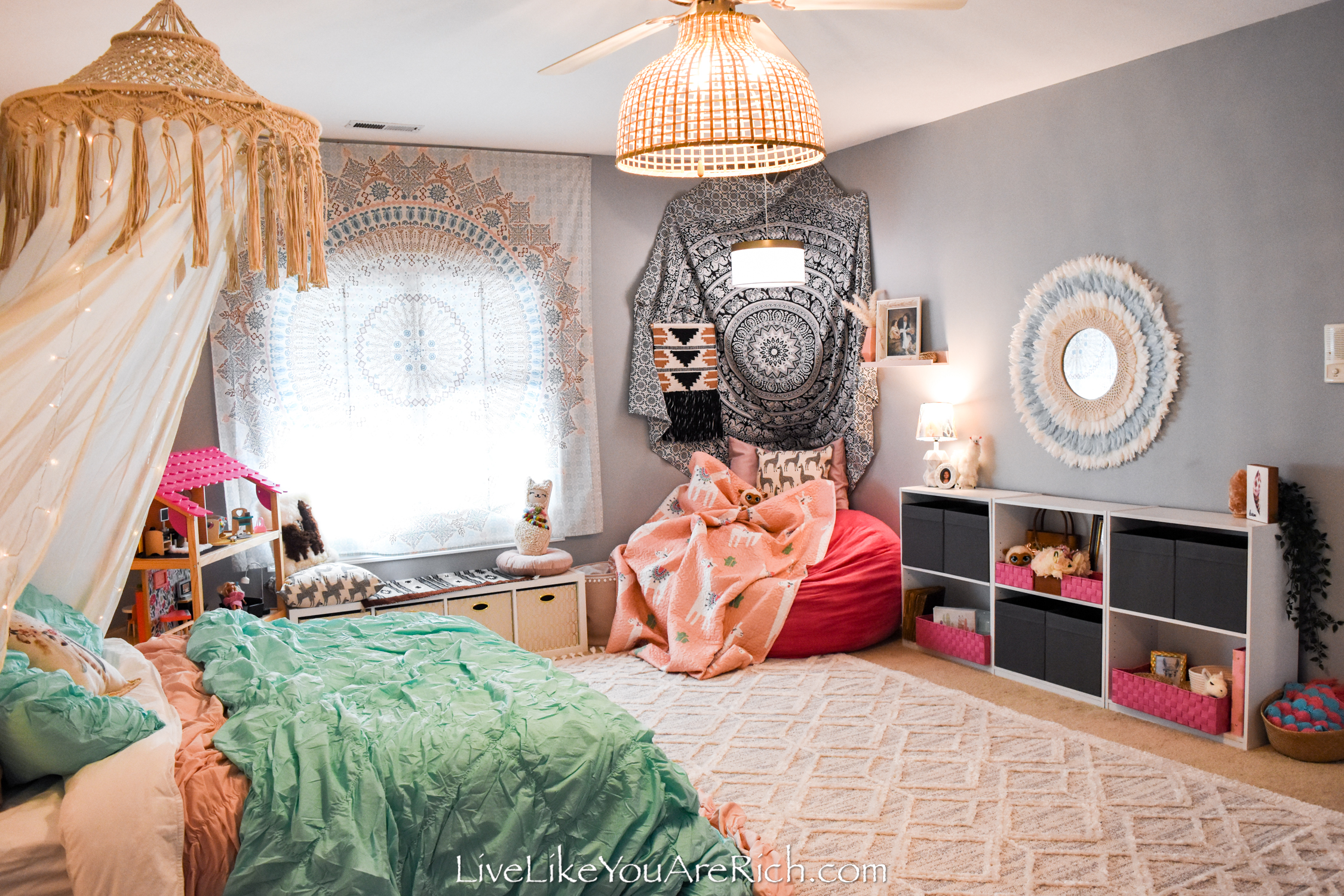 I loved the rug's cream and white base and yet it has subtle blues, greys, and teals that are in it as well.
I got this beautifully framed photo of Jesus online for $5.00. I love the emotion in this photo and the girl looks a lot like my daughter so it's just perfect.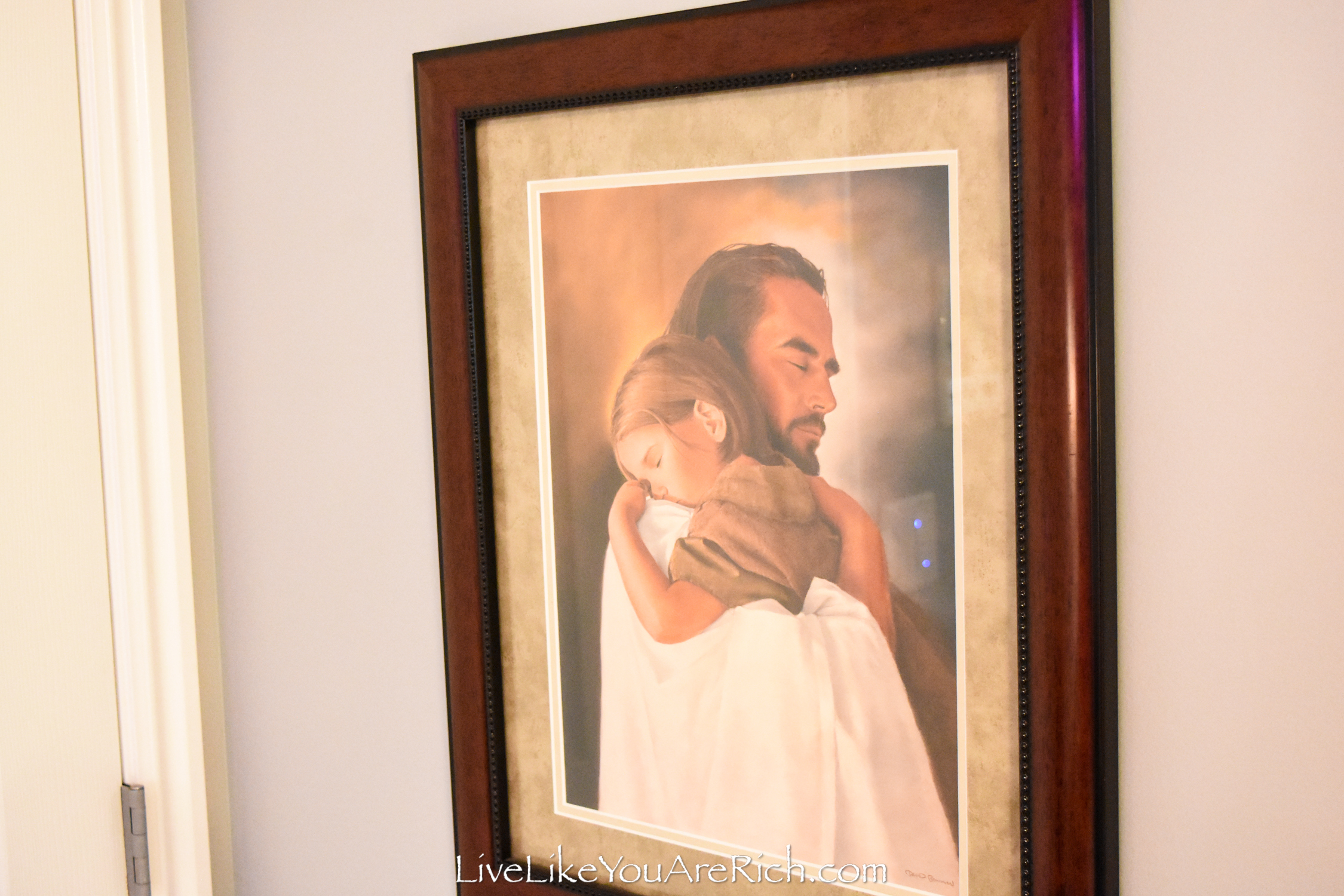 The wall mirror was free from our next-door neighbor.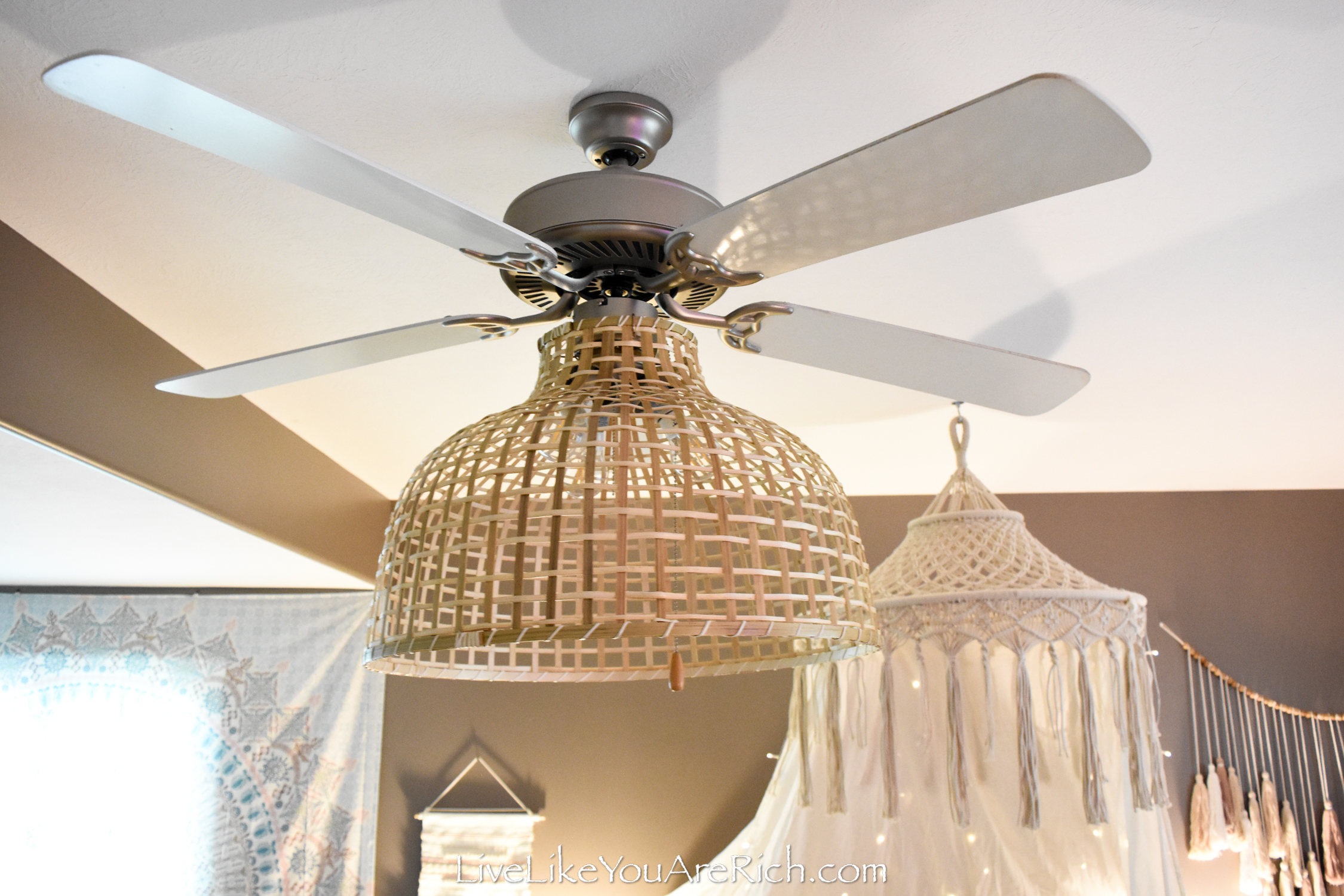 My husband soldered the lamp shade from Ikea for $32.00 onto our fan.
We had fans in each of our kid's rooms that we wanted to keep. Yet, I wanted to update them.
Shane found that we could keep the fan and match the design style of each room if I bought a lamp shad with a metal bracket at the top of the shade.
He soldered the shades onto the lamp fixtures.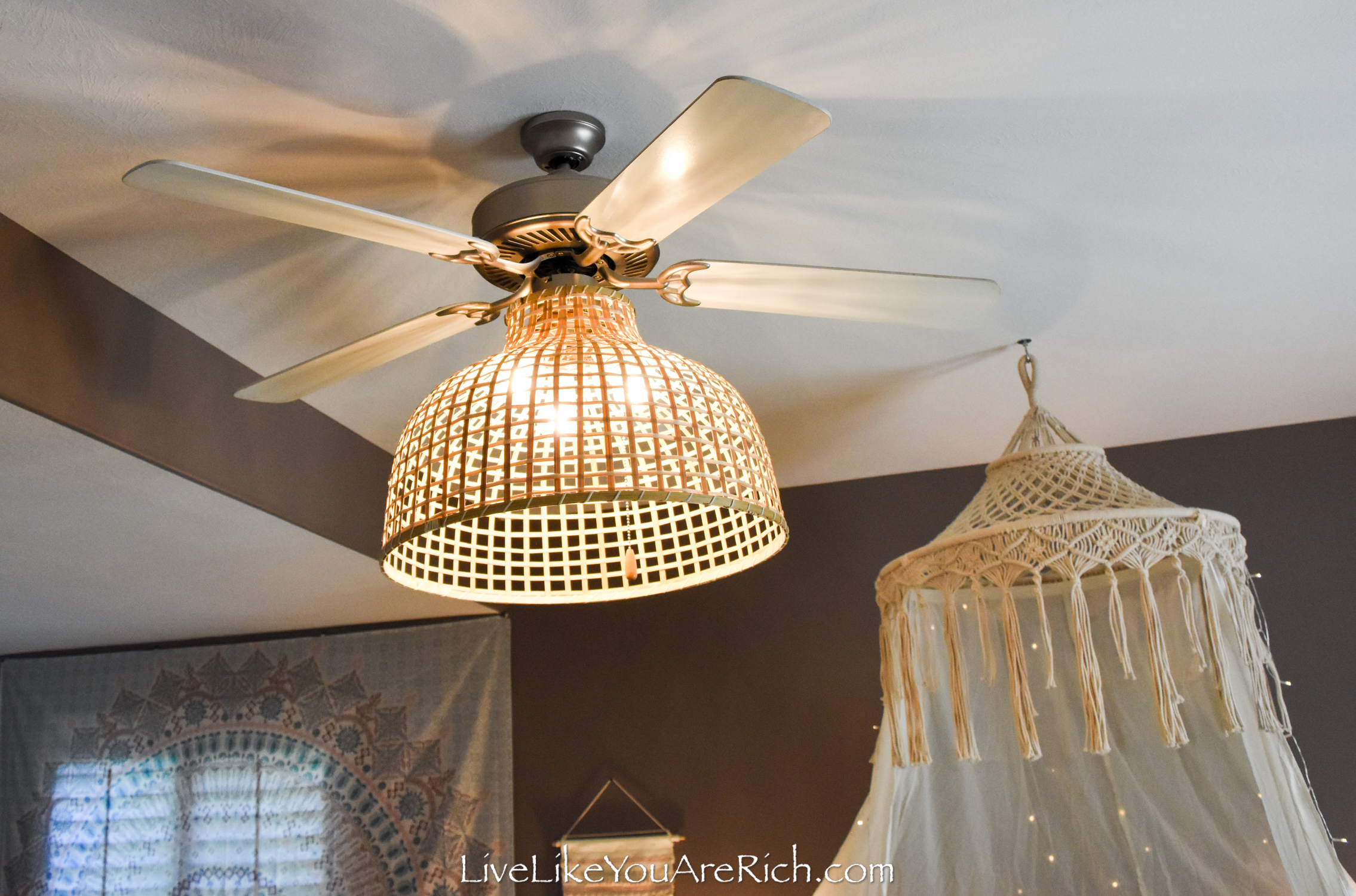 He has done this for all of the kids' rooms.
I'll post a video tutorial soon on how he soldered the lamp shades onto our room fans.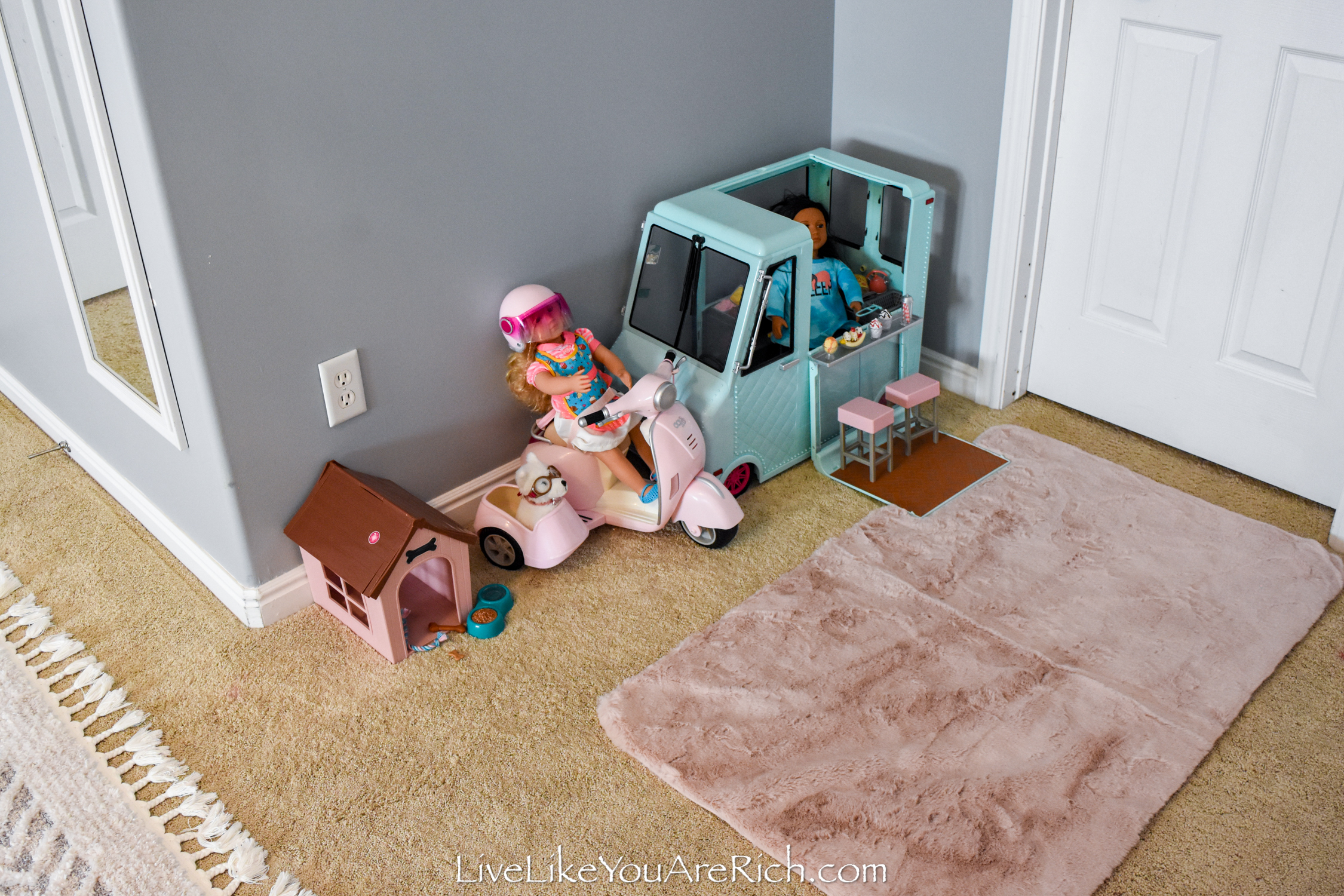 Again, my daughter is only seven and still loves playing with dolls.
She was drooling over the Our Generation ice cream truck and bakery doll for years.
Finally, I got them all together on sale with a coupon for $100 for her birthday last year.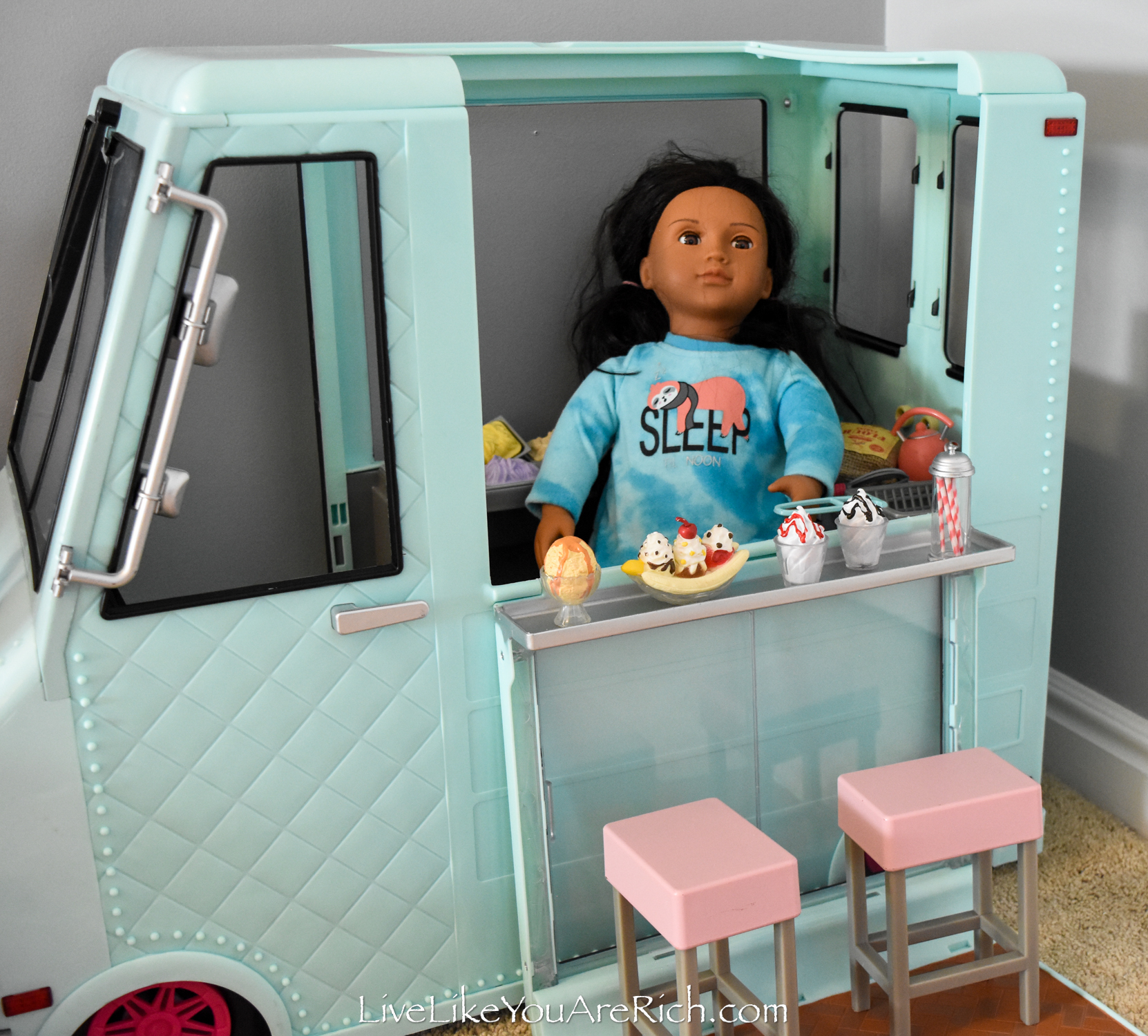 She got the dog house and moped for Christmas.
The colors match well with the room design.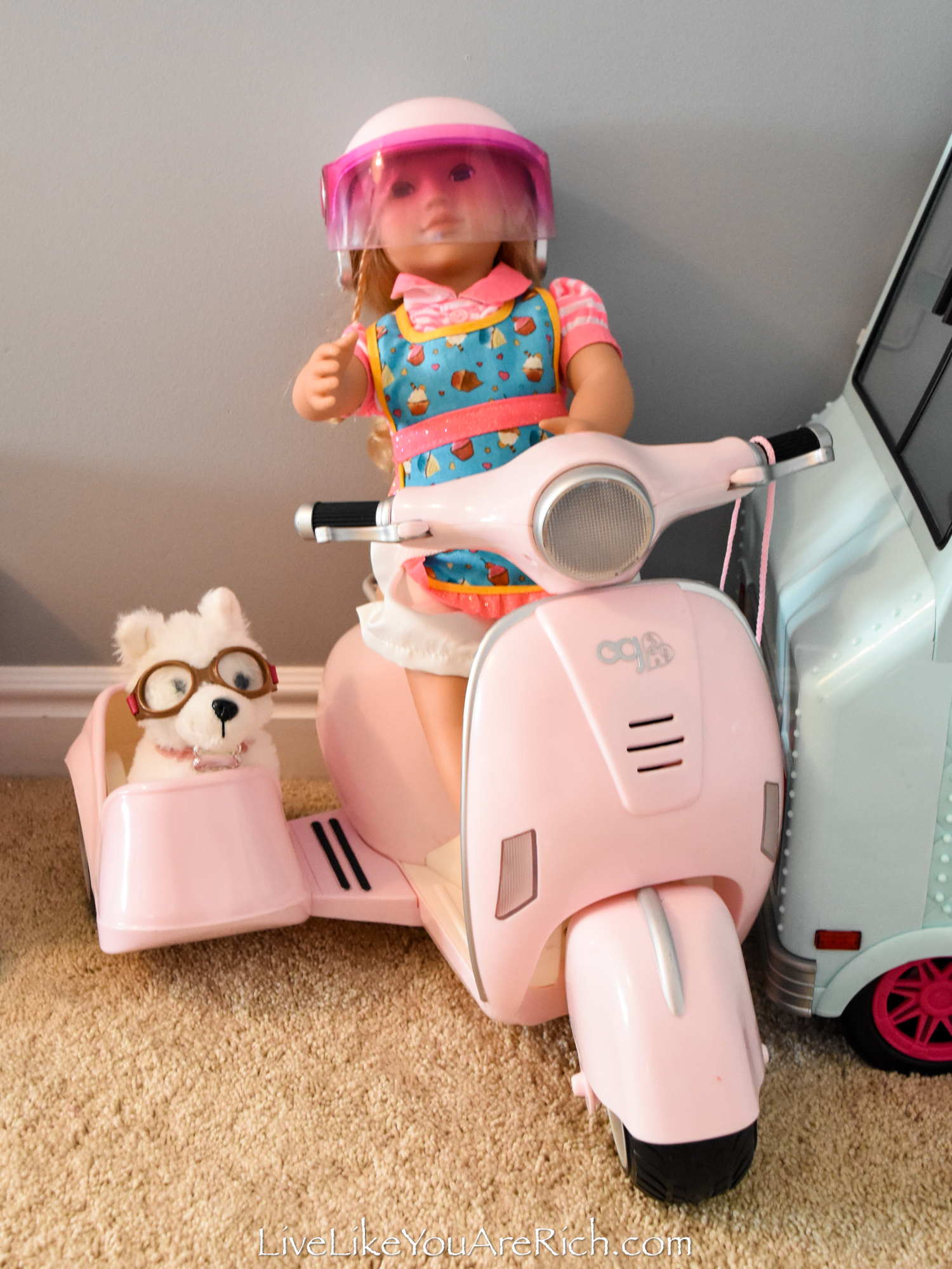 They also went really well in this space which leads into a Jack and Jill bathroom she will now share with her little sister.
I bought a plush rug to sit on while she plays with the dolls.
It came from Sam's Club for $19.00 ($15.00 if you can find it in-store). It's called Christian Siriano New York Faux Fur Accent Rug, 30″ x 47″ in Rose pink. It is super plush and soft!
I added a little llama collage with photos that I bought off Etsy and printed at home.
I had these frames from staging my husband's home.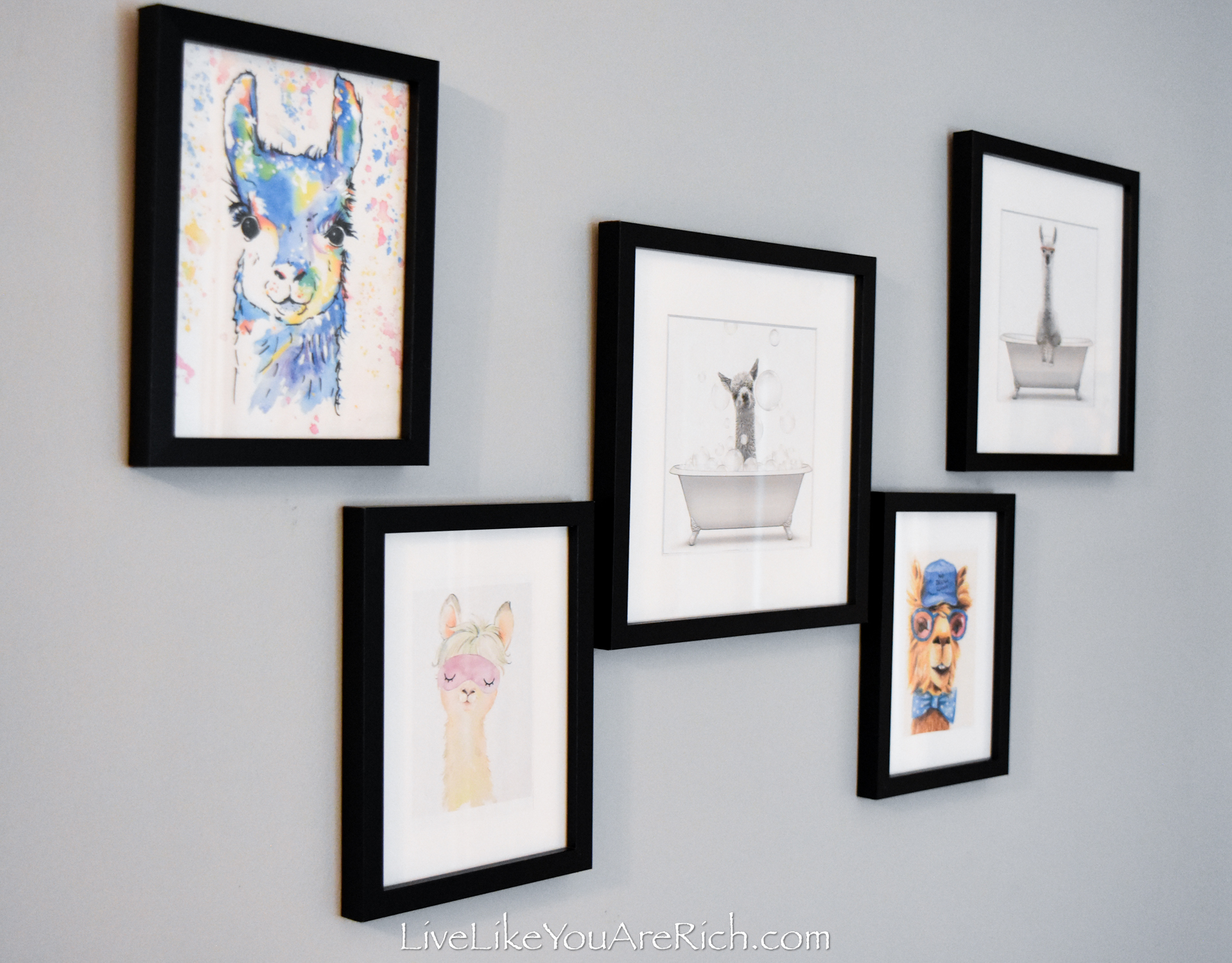 Total cost to buy these online and print them off was $15.00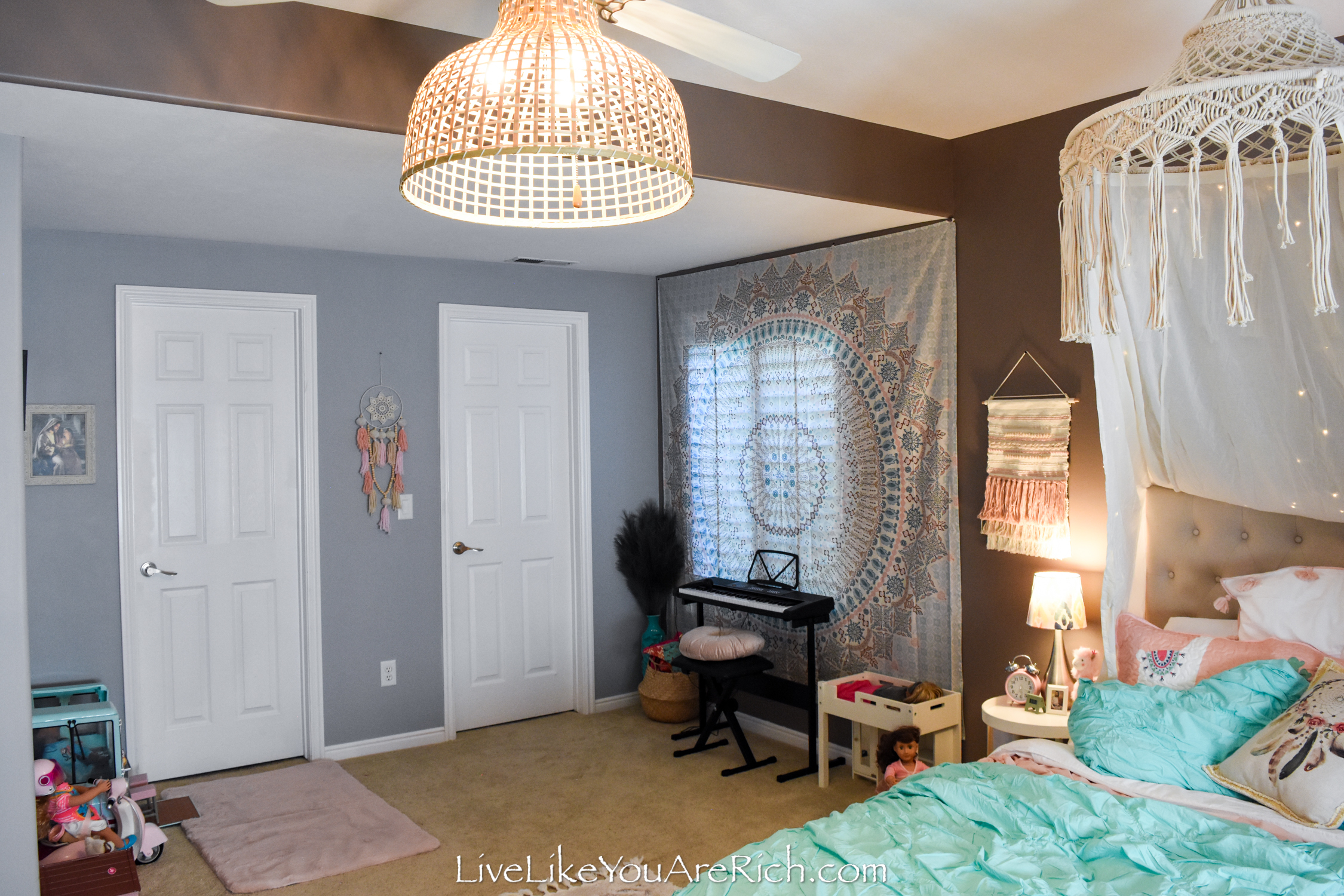 This dream catcher wall hanging came from somewhere years ago—I can't remember where
The wall tapestry came from Pottery Barn Teen.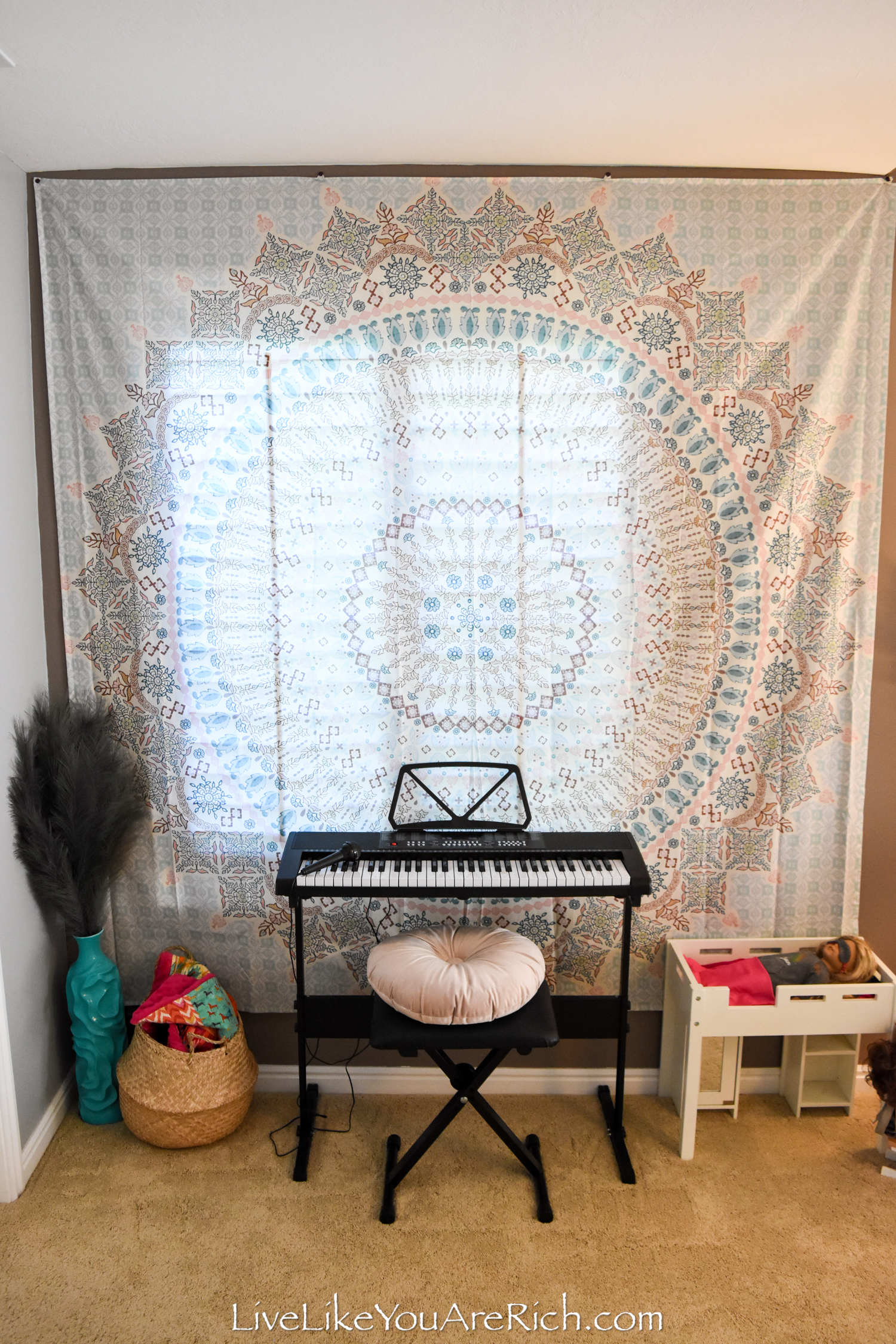 We had the vase (thrift store) used for many years, the pampas grass we had.
It originally came from World Market.
I made this blanket for my daughter when she was a baby.
It matched her Native American nursery.
The basket came from IKEA for the Encanto birthday party I threw for her.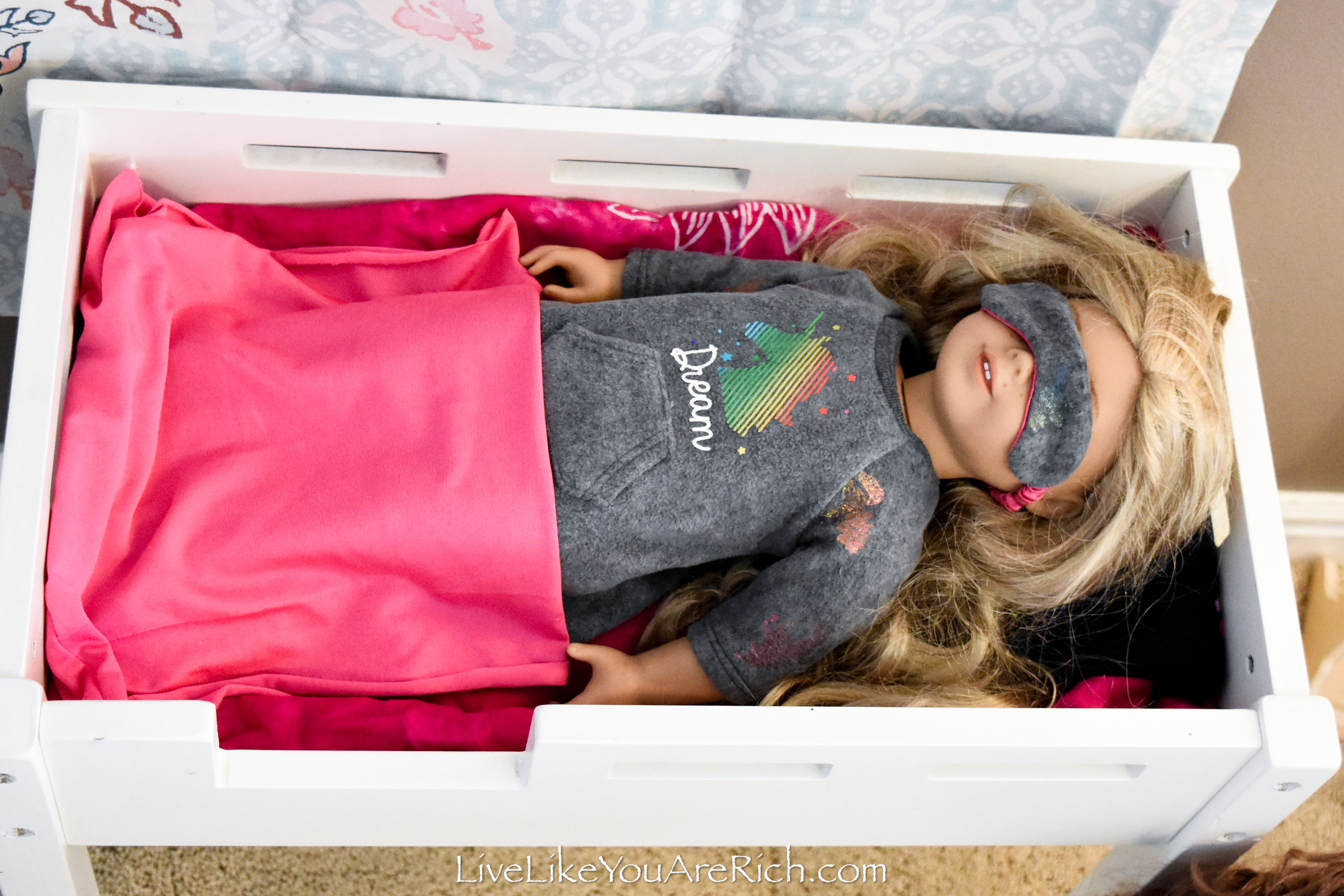 I got the Pottery Barn 18″ doll bed and American Girl doll off of the local classified for $50.00 for her birthday.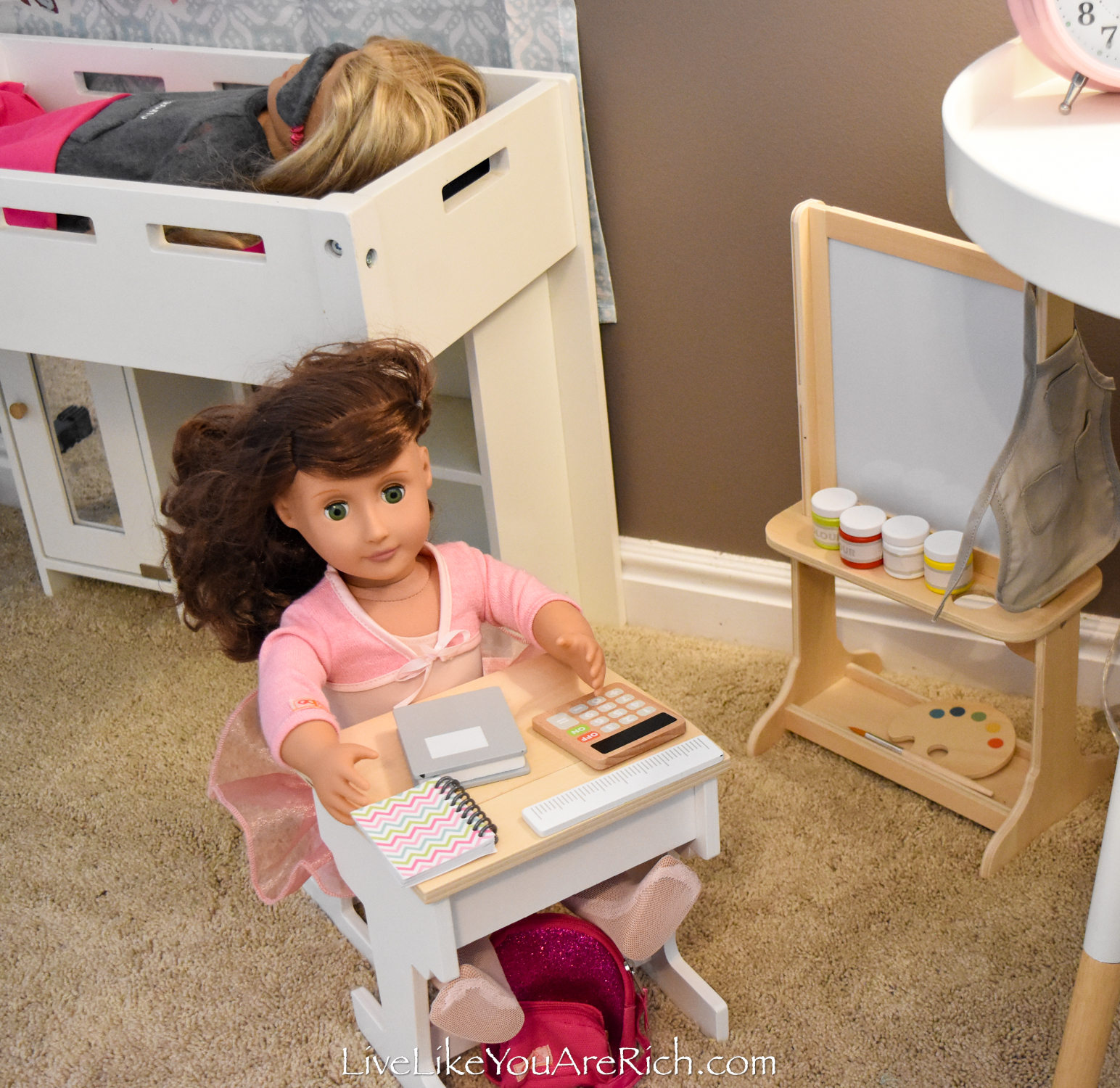 The desk and art easel came from PBKids for $50.00 for her birthday.
This pink macrame wall hanging was purchased from Amazon for $22.00.
Phew! That was a lot to cover.
If you are still with me, thanks for reading so much!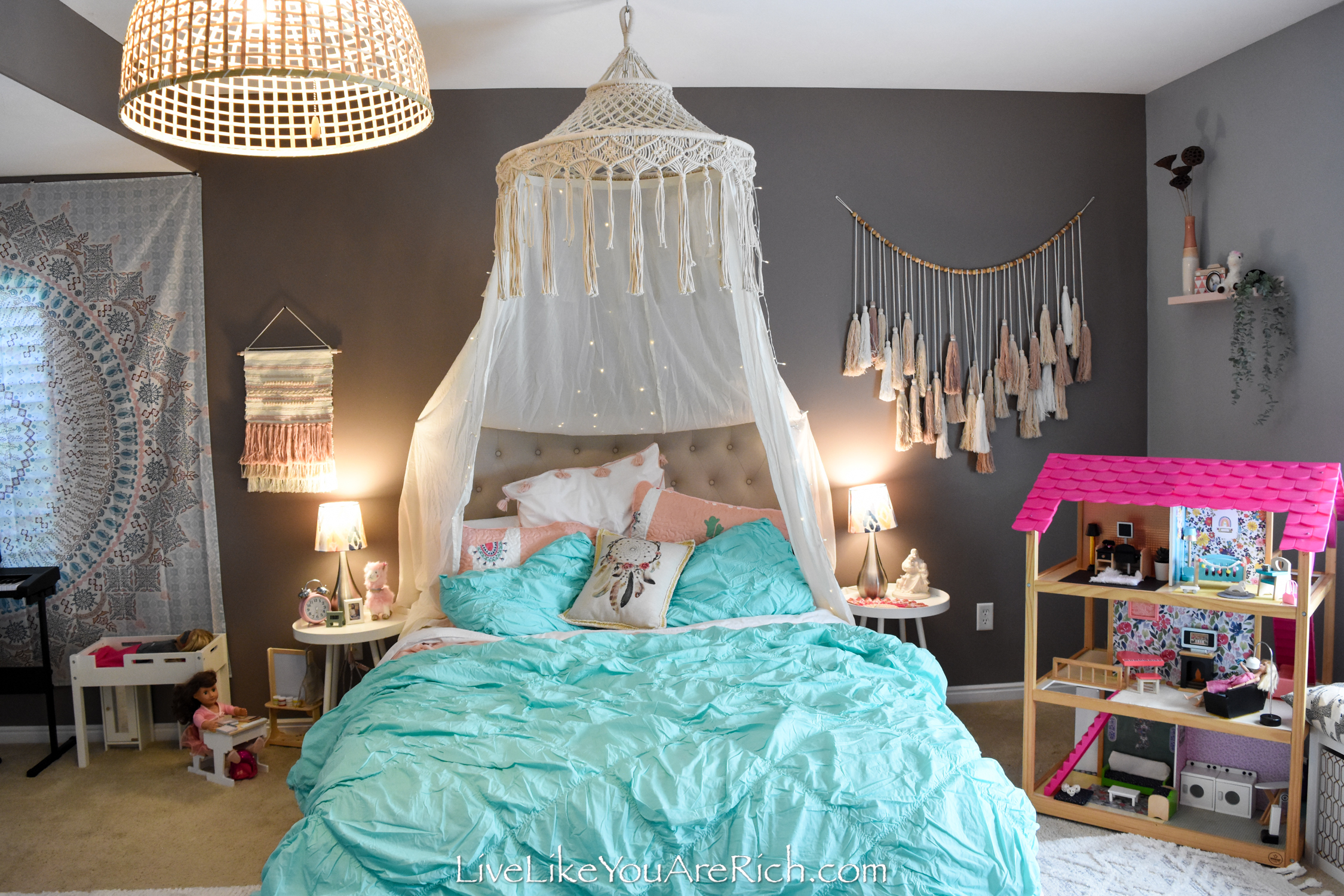 Here is the total cost of my daughter's Colorful Bohemian Chic Girls' Bedroom is $1,030.00
I went over budget by $30.00 however, I am planning on selling quite a few items from my daughter's previous room as well as toys that she has grown out of, so I'll justify it and say it came in at the budget of $1,000.
I hope this has given some good ideas on how to decorate a Colorful Bohemian Chic Girls' Bedroom for around $1,000.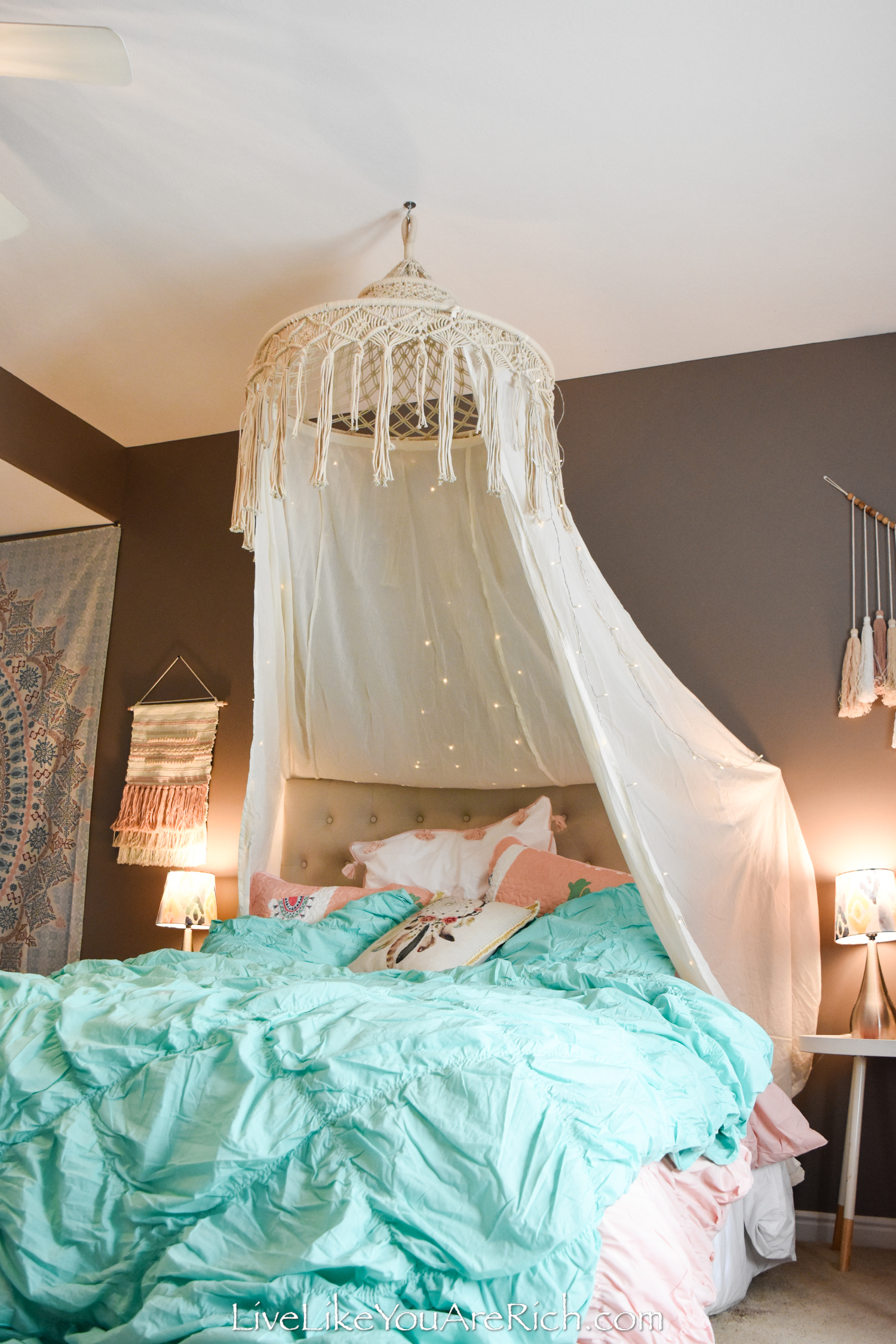 For other 'rich living' and D.I.Y. decor tips please subscribe, like me on Facebook, and follow me on Pinterest and Instagram.
If you have any questions about this project, please let me know in the comments below.