Encanto Birthday Party Activities.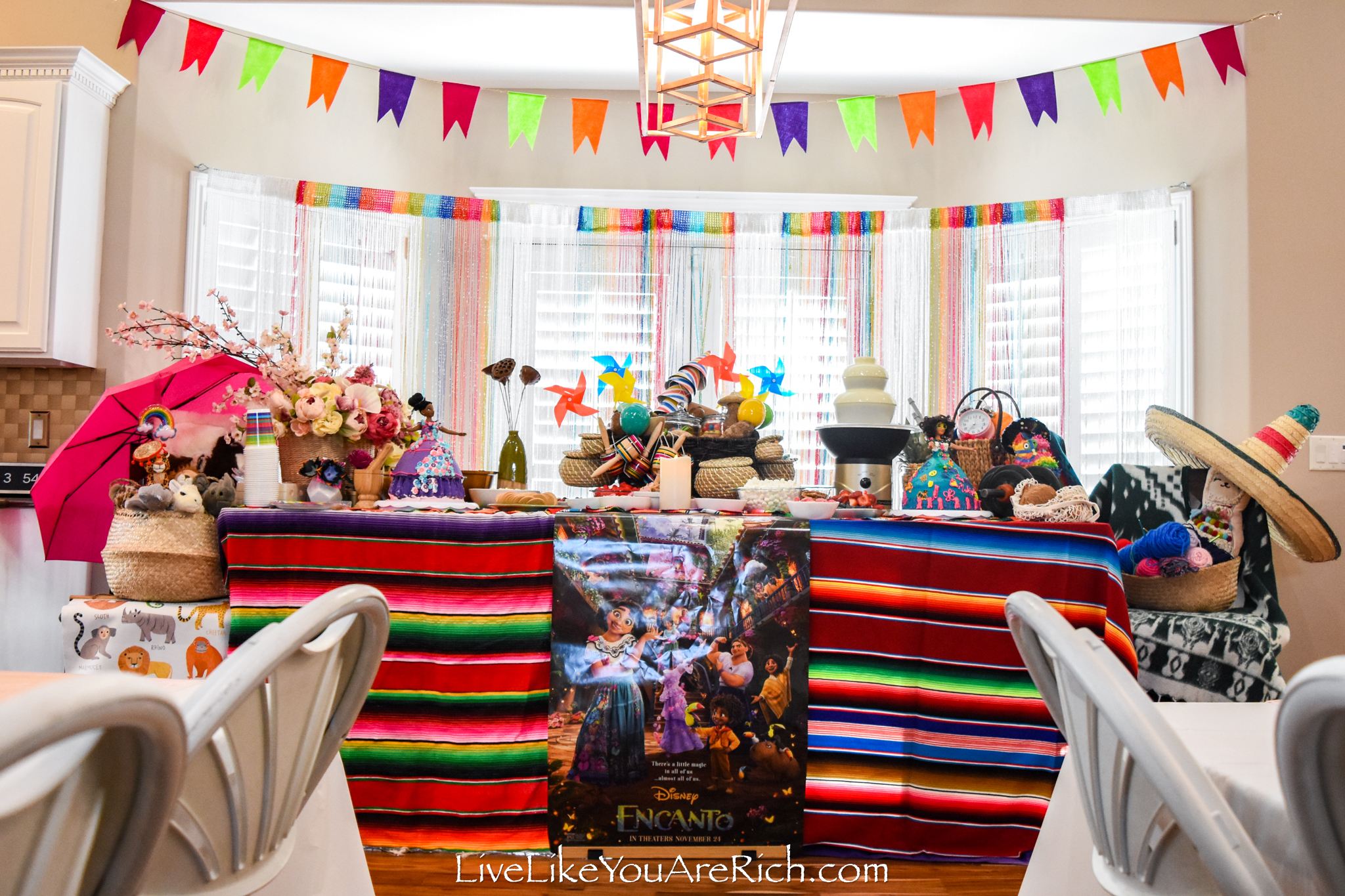 I held a birthday party for my daughter and we did an Encanto-themed party.
These are the Encanto Birthday party activities we did as well as additional ideas I have thought of that would work with the theme.
PLEASE keep in mind that this party is for a 7 year old and her first grade friends. I did not attempt to make this 100% culturally-accurate or 100% Disney-based. I did a mixture of both AND I also threw in some other ideas of activities I thought could be fun.
These were the activities that I thought would be fun for the girls and also within my budget and their age-range/skill-set.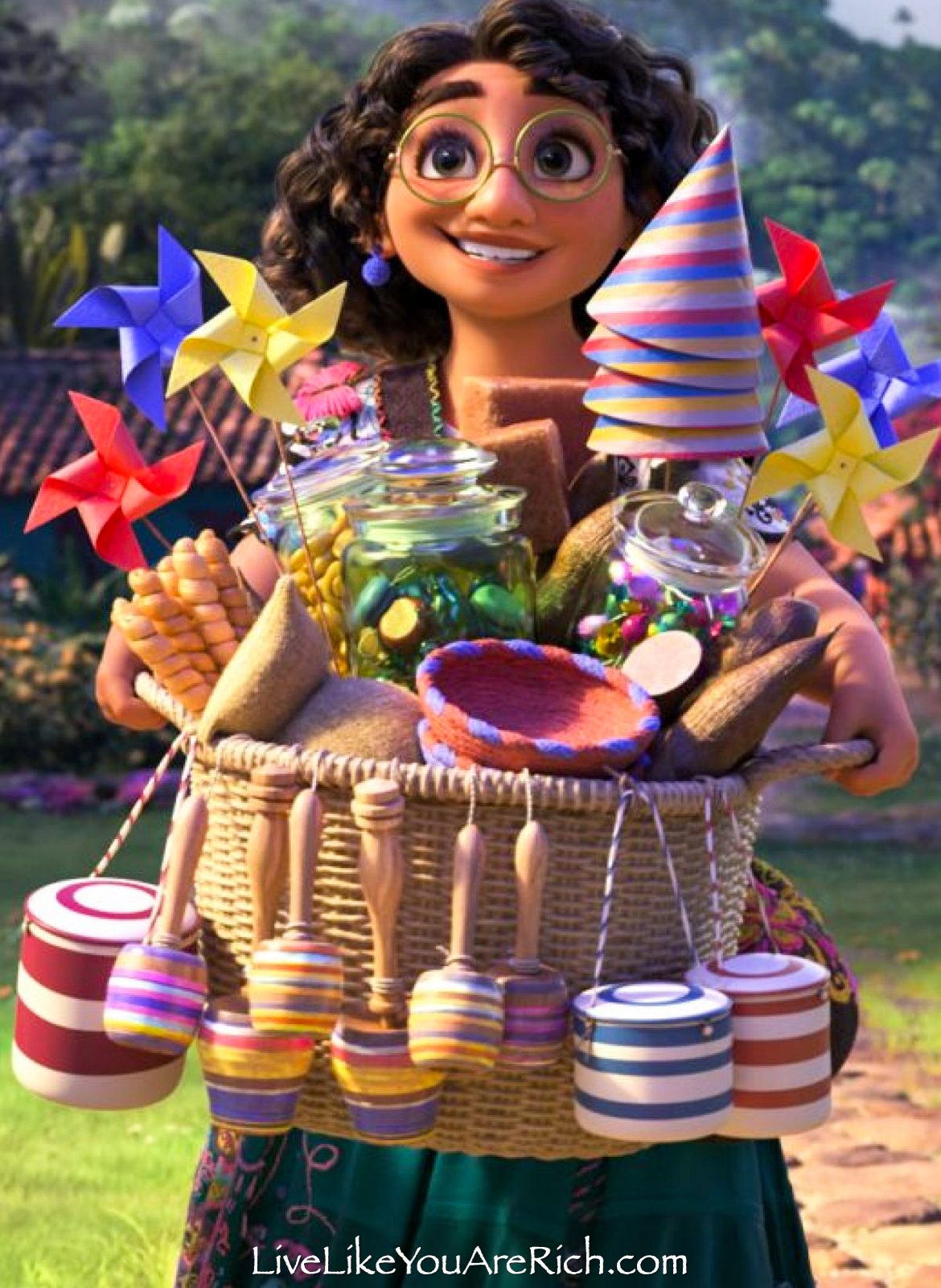 1- We assembled pin wheels.
In Mirabel's basket she has pin wheels.
So, I ordered a pack of 100 and each girl put two together. They were able to take them home as favors.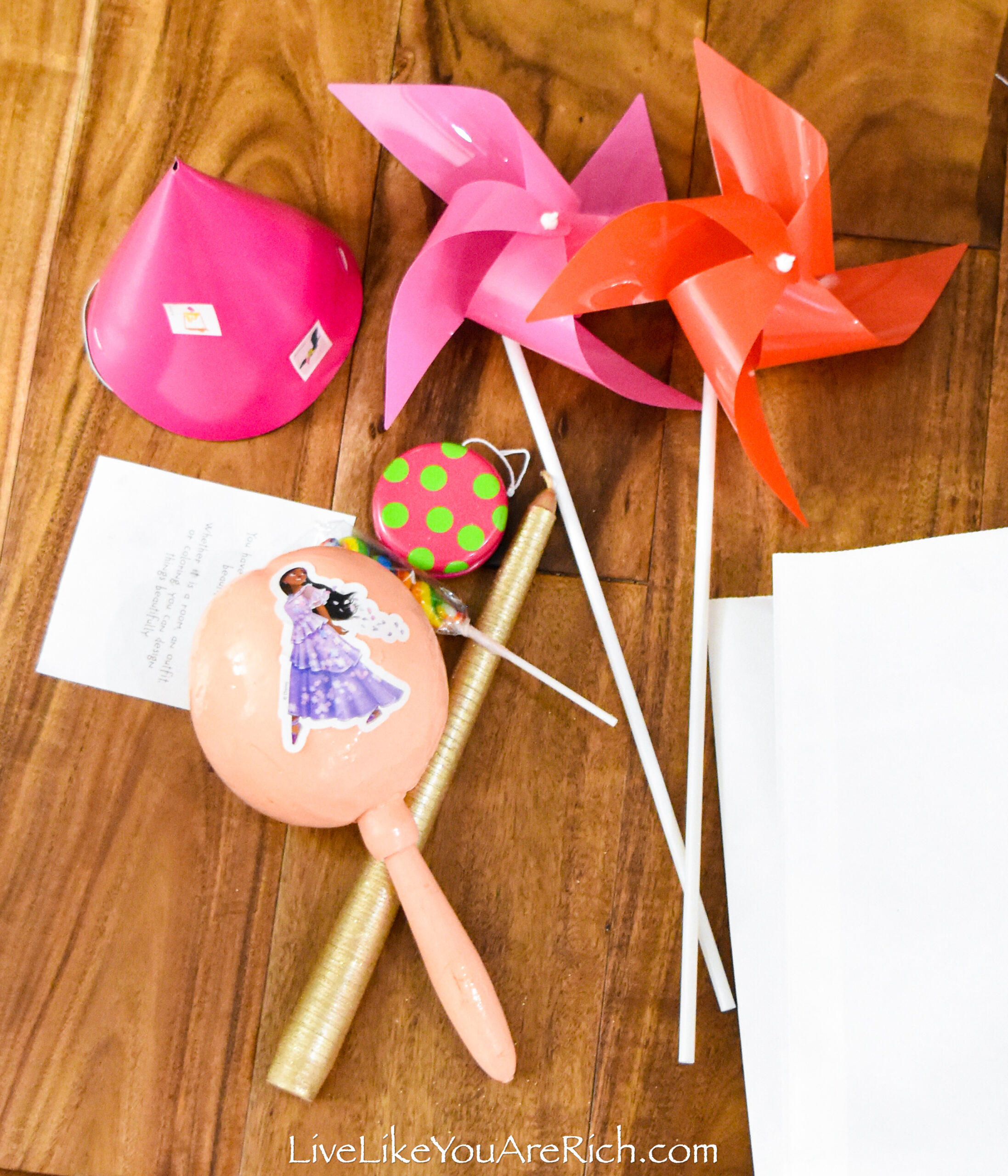 2- We decorated party hats.
See the post here for how to mod podge party hats with the free printable.
Making the party hats resemble the ones in Mirabel's basket would be fun to do with older kids.
For this age group, the girls just put Encanto stickers on their party hats to decorate them.
3- We decorated maracas.
I bought Encanto stickers and plain maracas and the girls placed the stickers on the maracas and mod podged under and over them.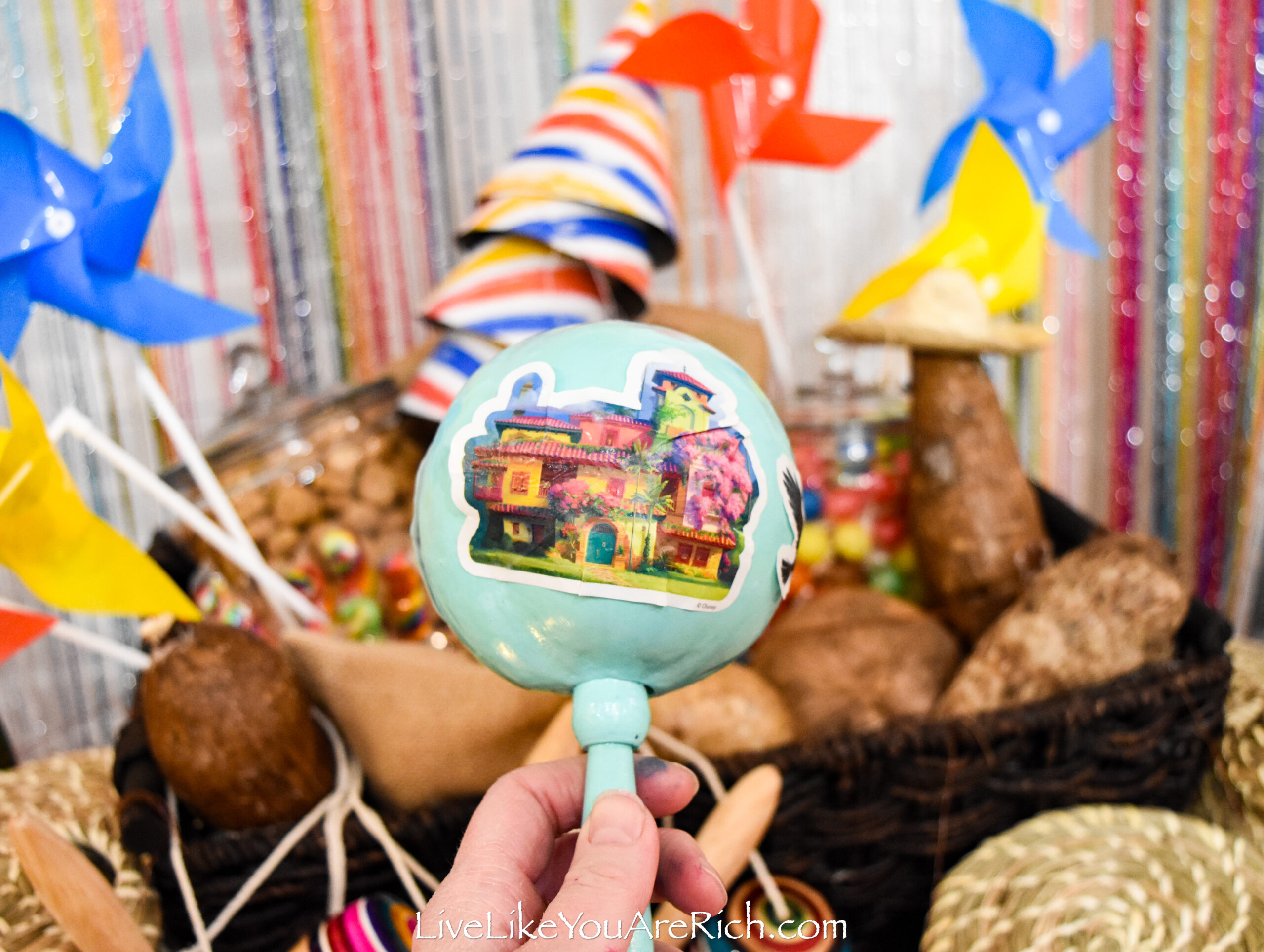 While this activity worked for me when I tried it beforehand…it didn't really work out that well for the girls.
The stickers and mod podge didn't dry soon enough so some of the maracas stuck to their drying paper plates.
Also, the larger stickers didn't want to fit on the rounded surface.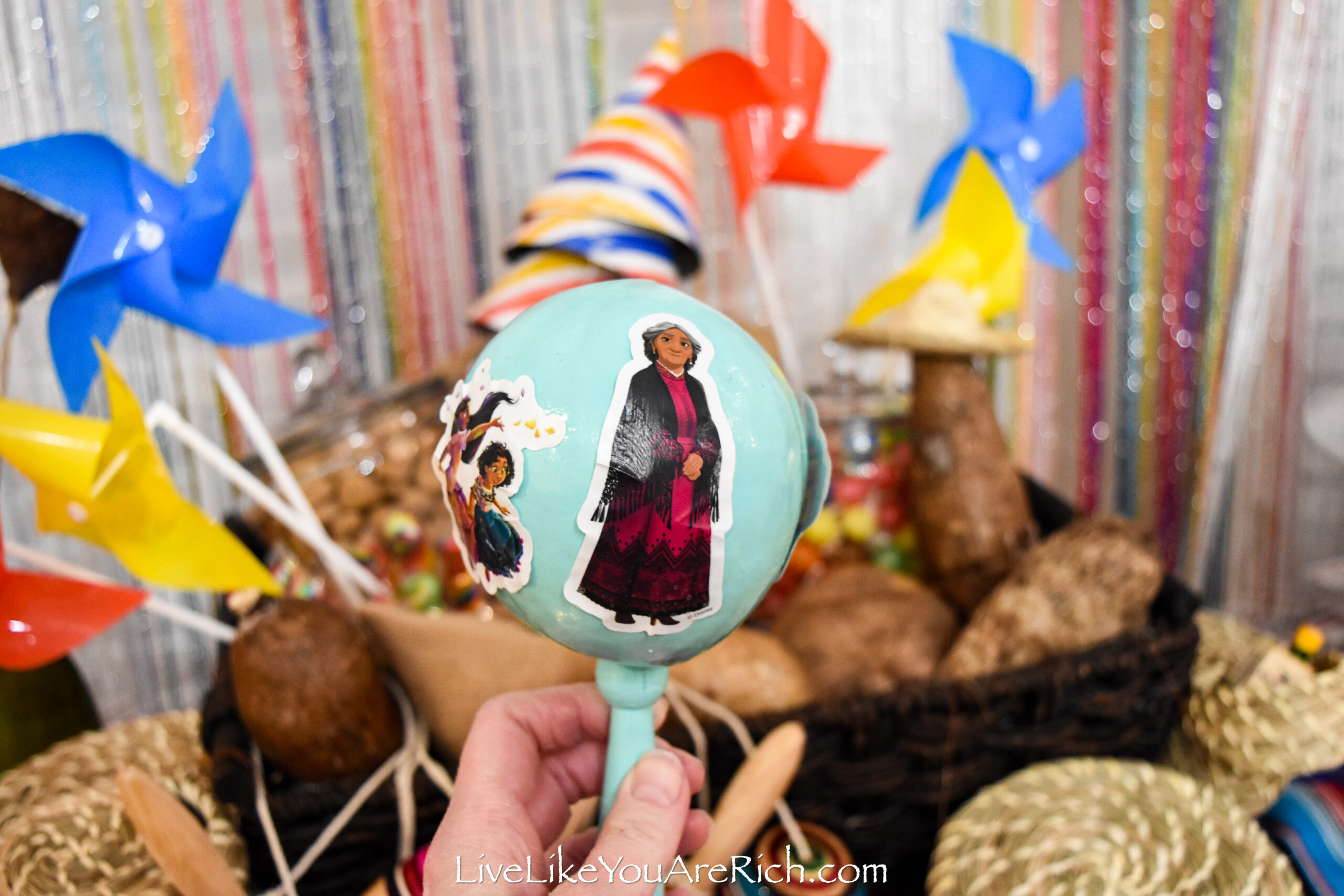 So, I'd advise not doing this activity.
Instead, I'd recommend painting maracas or teaching the party attendees how to use a maraca to make music. I would do this using a simple song or a Youtube instructional tutorial.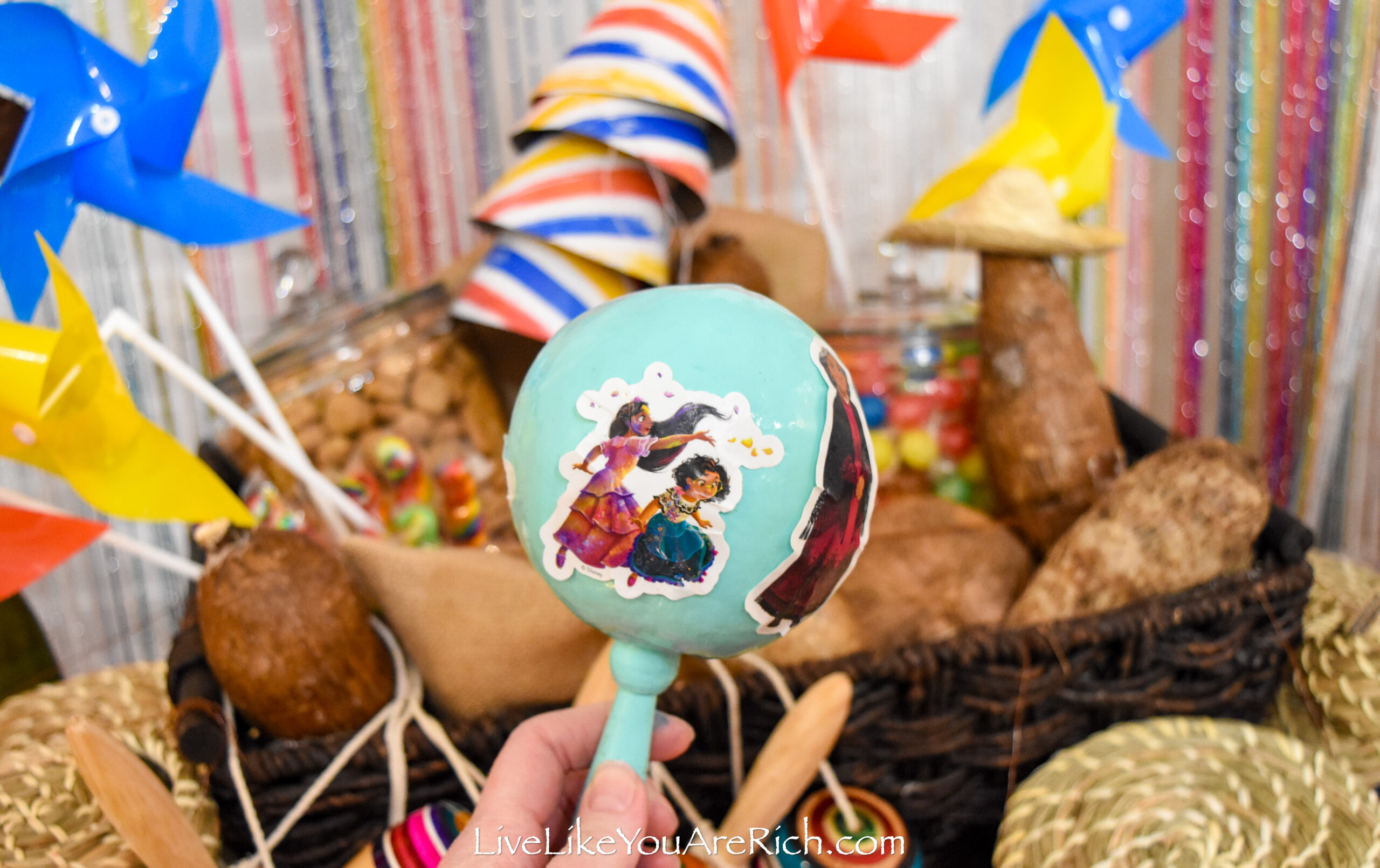 4- The girls danced.
I turned up the music and the girls danced to, "We Don't Talk About Bruno" and other fun songs from the movie's soundtrack.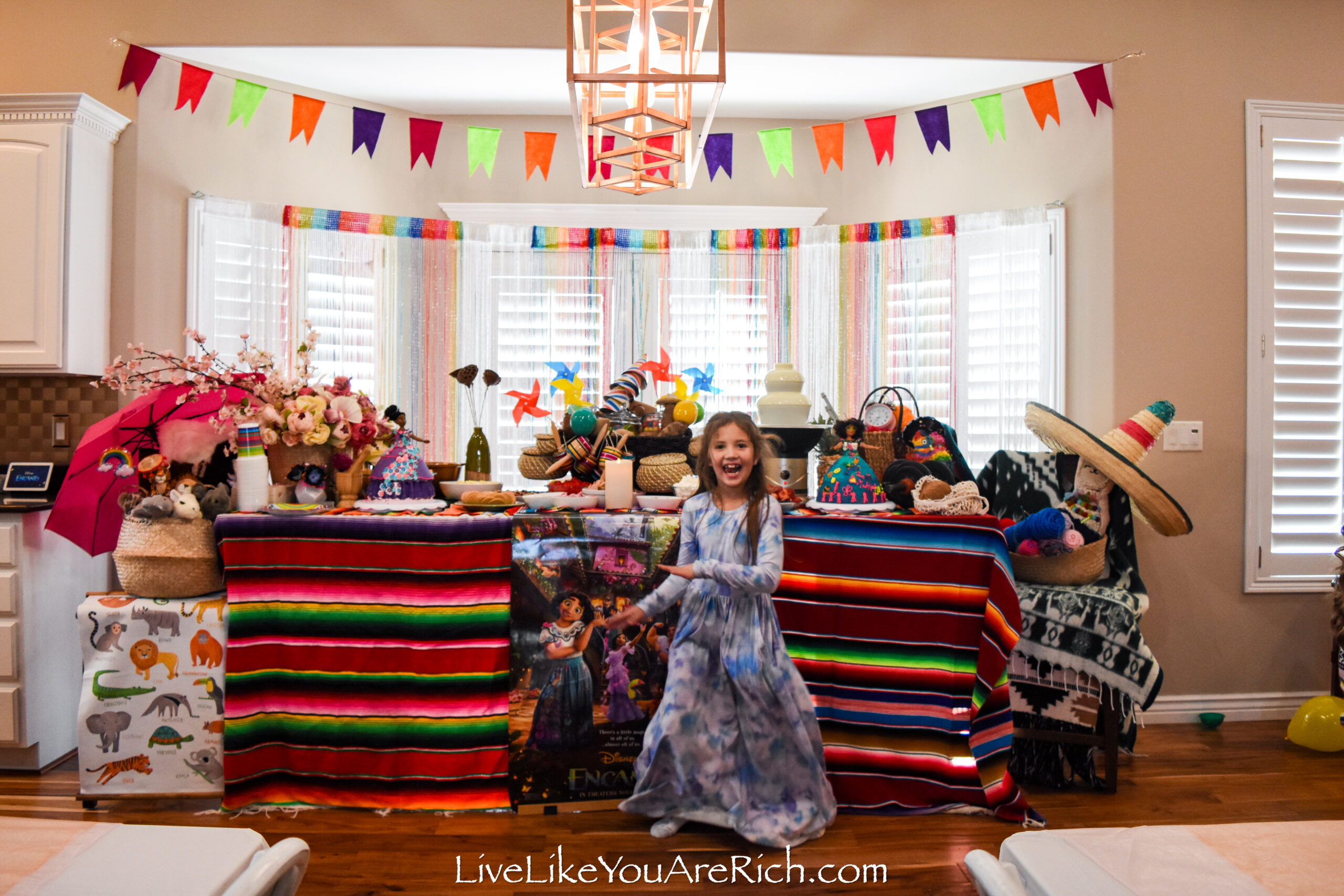 5- We ate from the food table.
If curious, you can click the link to see what I put on the food table.
6- Gift Ceremony.
As the girls ate, I called the girls up and gave them a candle and read aloud their own special 'gift' that I had prepared for them..
See this post for the free handout/printable of gifts or gift ideas.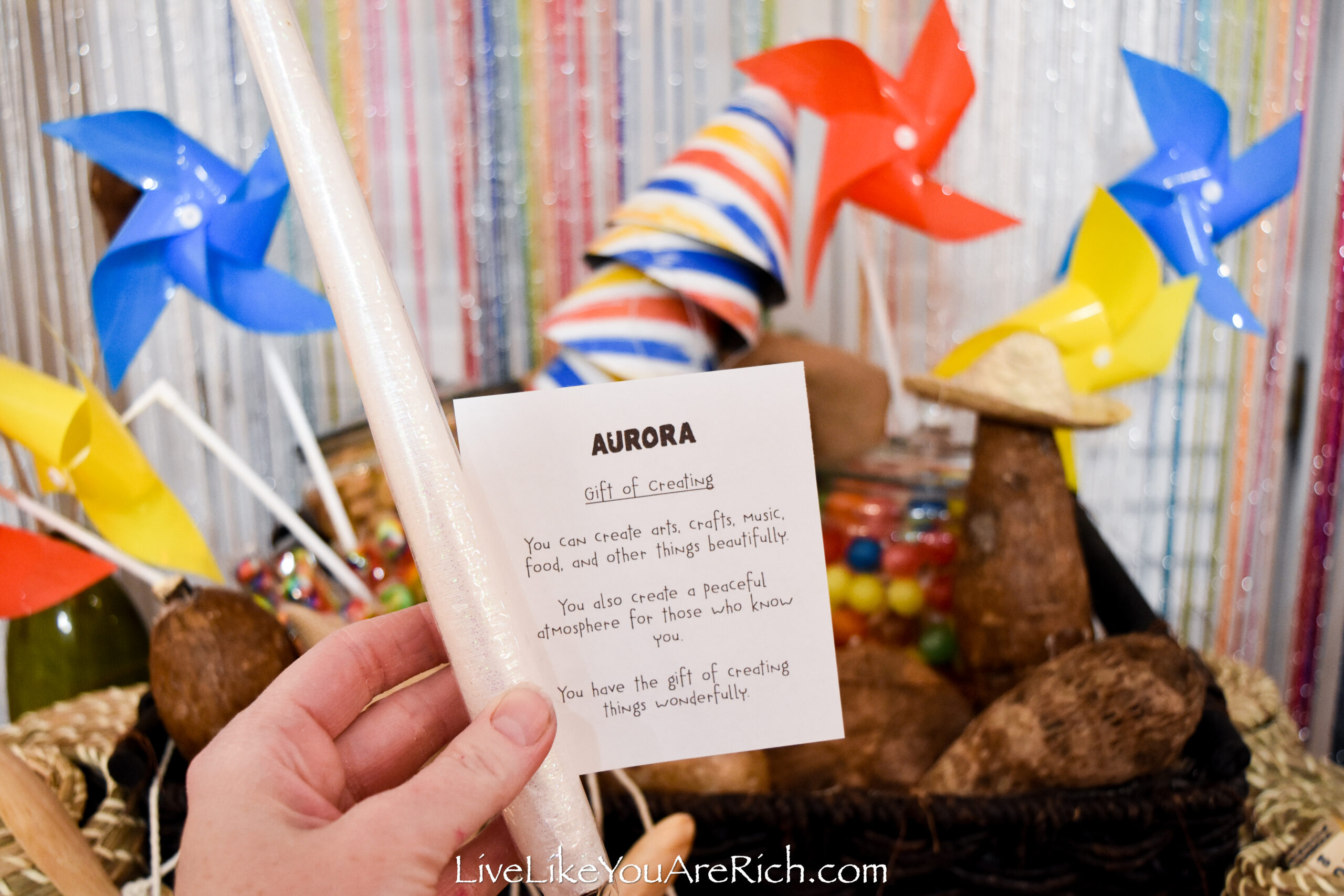 7- We had cake and opened up presents.
I made a Mirabel cake and an Isabella cake (post on this cake coming soon).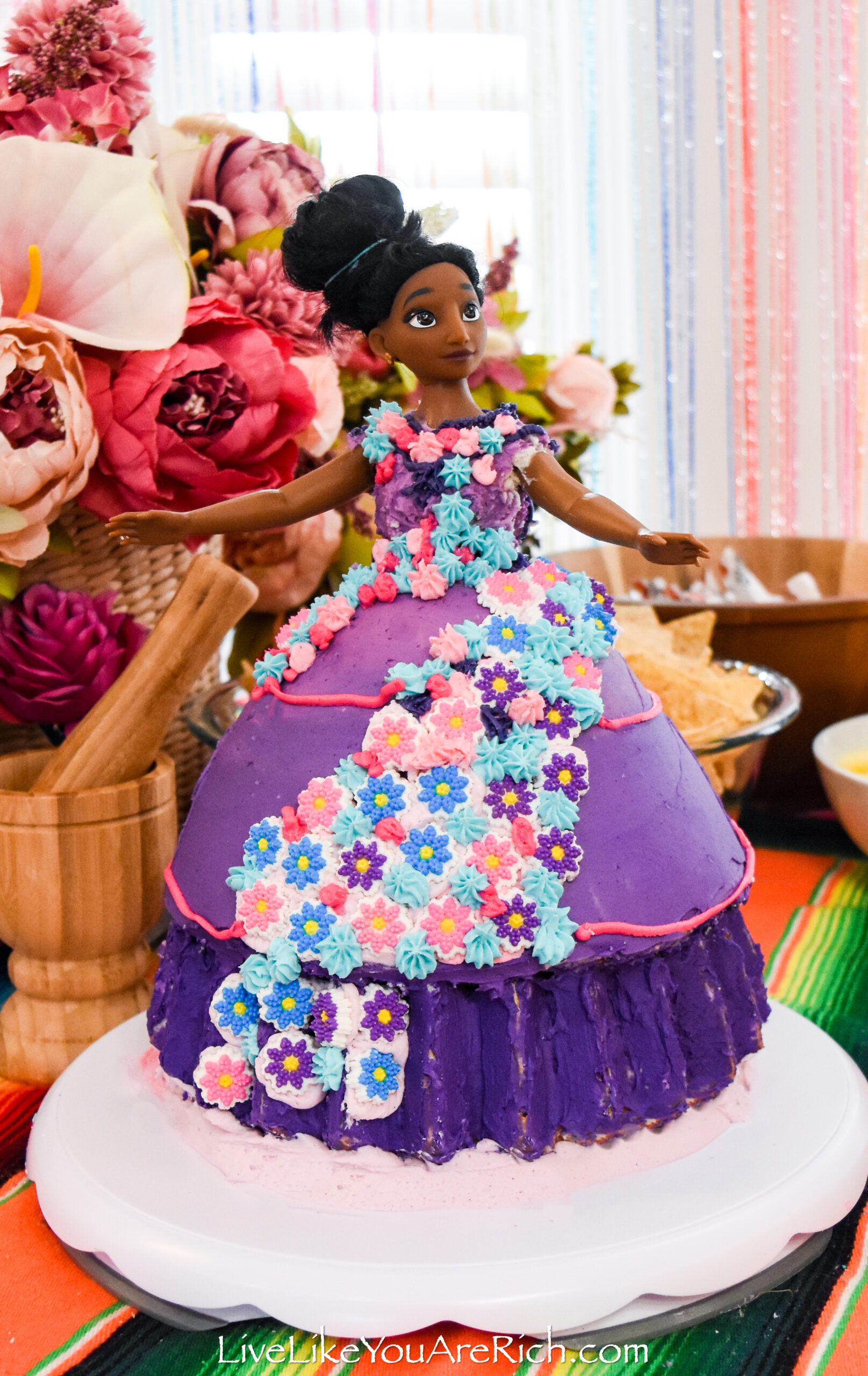 So, the girls ate cake and then my daughter opened presents.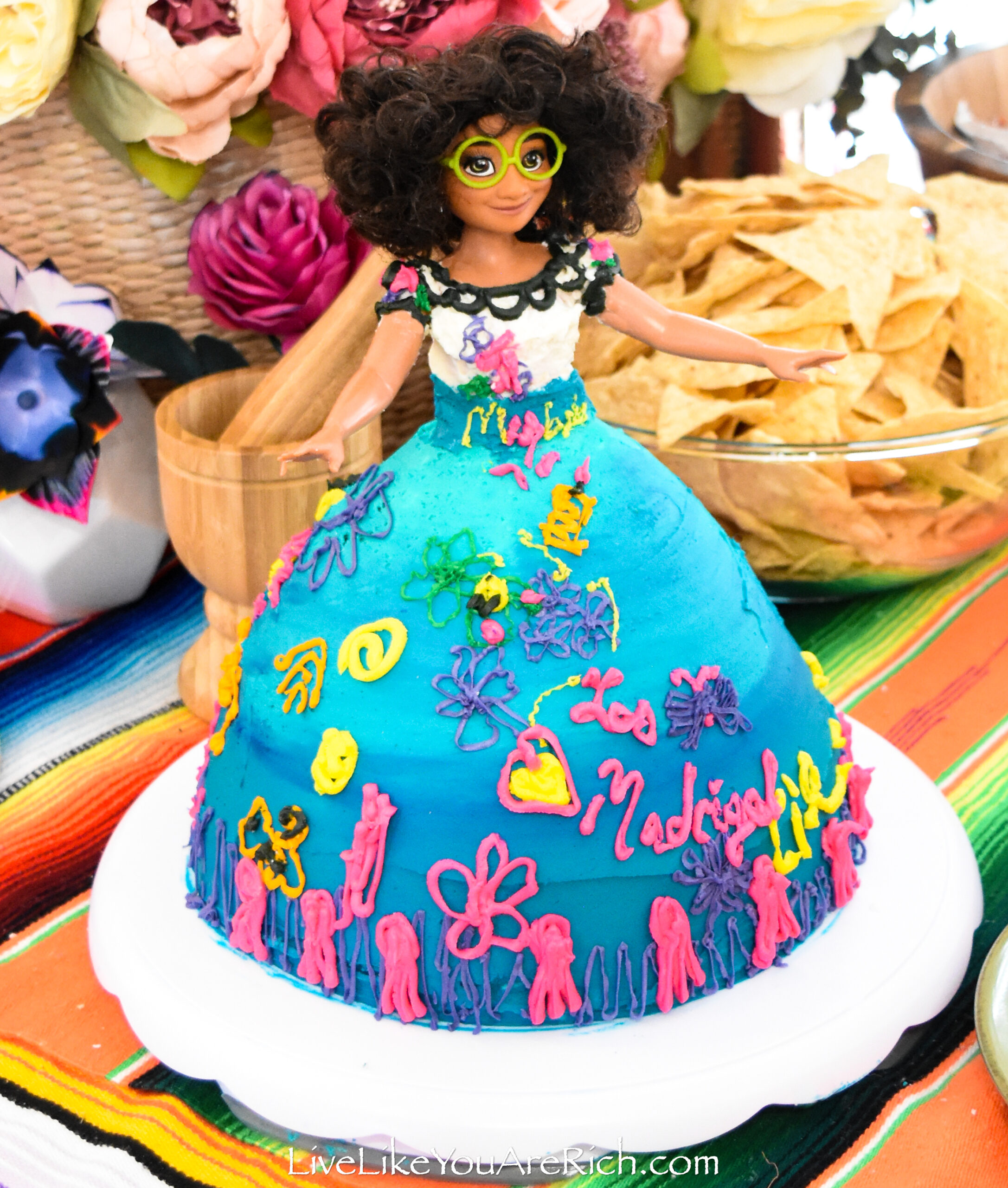 8- We had a game of limbo as we waited for parents to arrive.
The girls played limbo with a large broom stick (removed from the broom) and as we played music in the background. They had fun playing limbo.
9- The girls collected their favors in paper bags and headed home.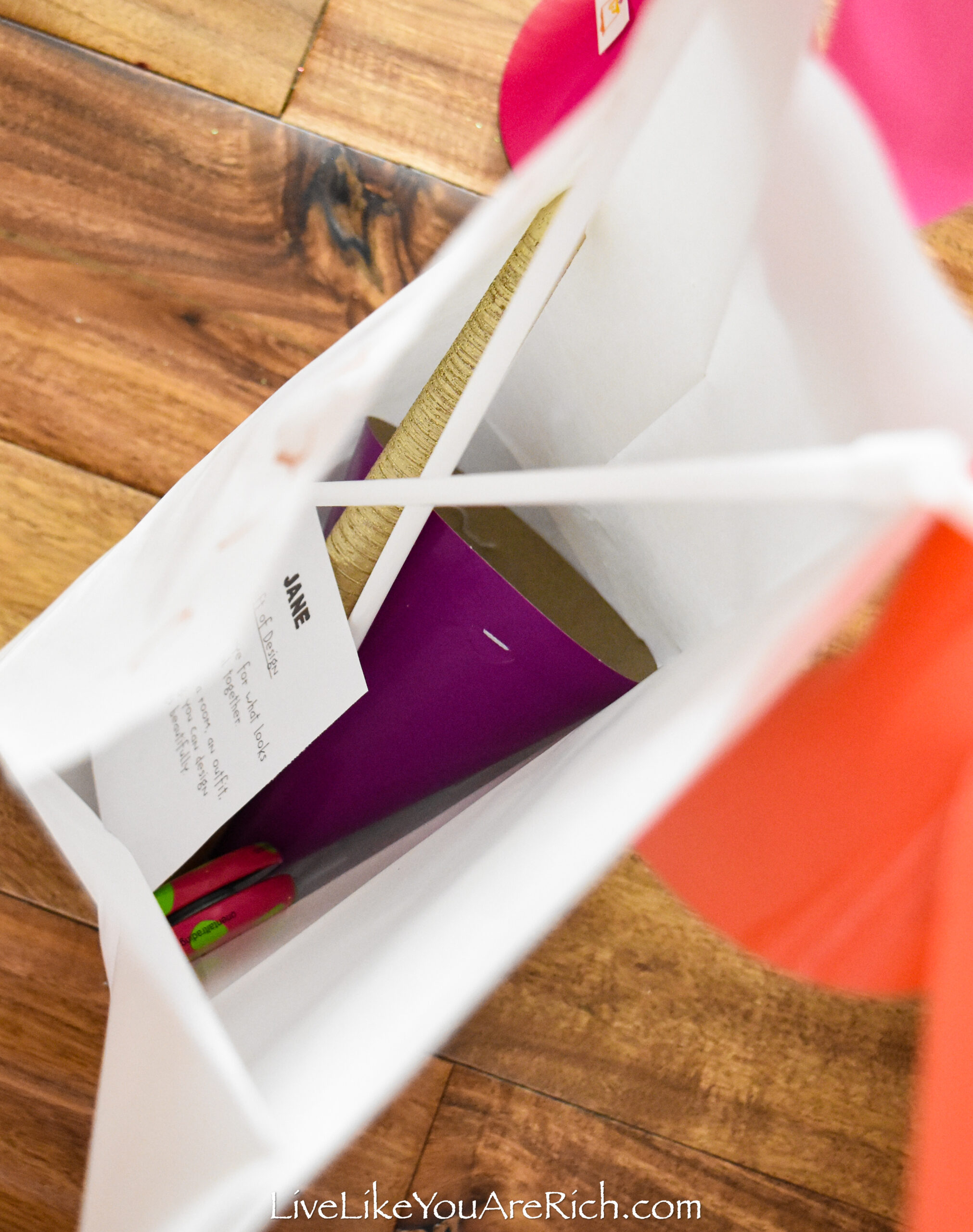 ADDITIONAL ideas for Encanto Birthday Party Activities…
Make tie dye flowers…
Had we had a smaller group we could have made these darling Crayola Steam paper dye flowers.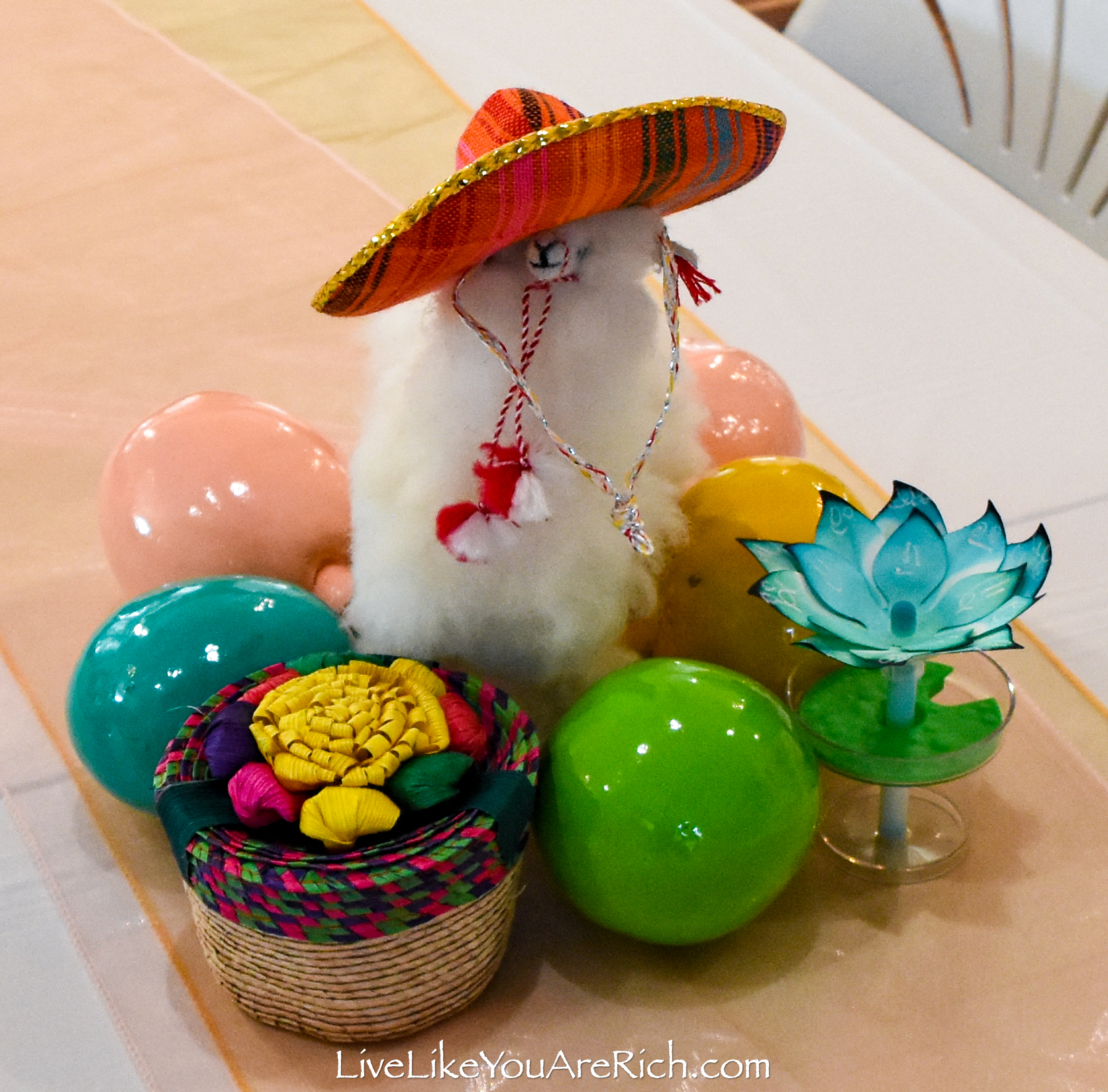 My daughter made them for the tables and party decor and they would have been so perfect to do as a group—had we had fewer girls.
The kits were expensive and I would've had to order 3-4 kits.
Also, I didn't want dye spilled or tracked everywhere in our home, so that's why I didn't do this activity but I was wishing we could have made it work somehow.
Sew or Crochet
Another Idea I had, had we had a smaller group (there were 19 party attendees), was to teach the girls how to crochet.
Mirabel is so skilled with yarn designs and sewing that it would have been fun to do a crochet, sewing or yarn activity.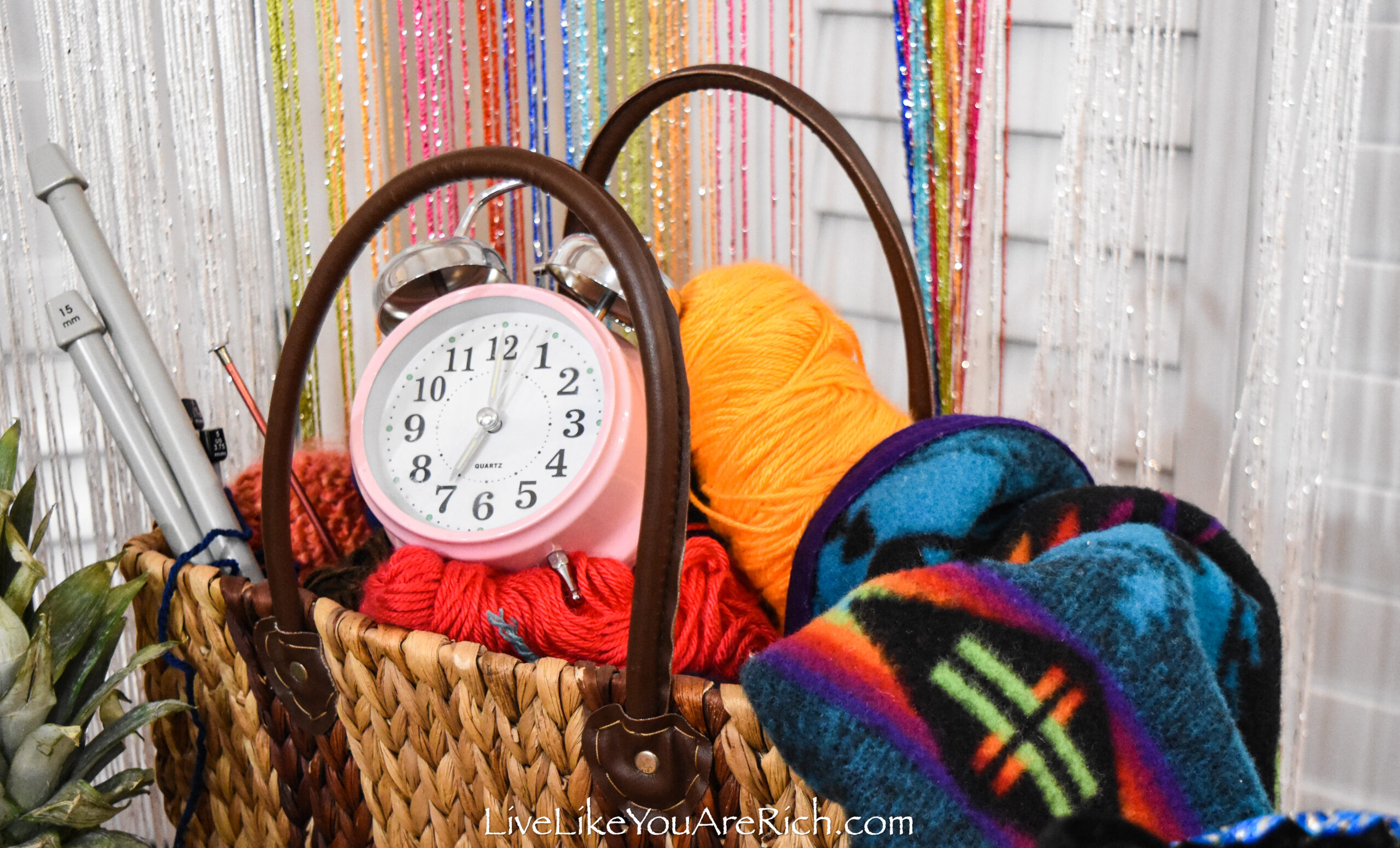 Balero lessons
Another fun activity you could try would be to teach the party attendees how to use baleros and practice with them.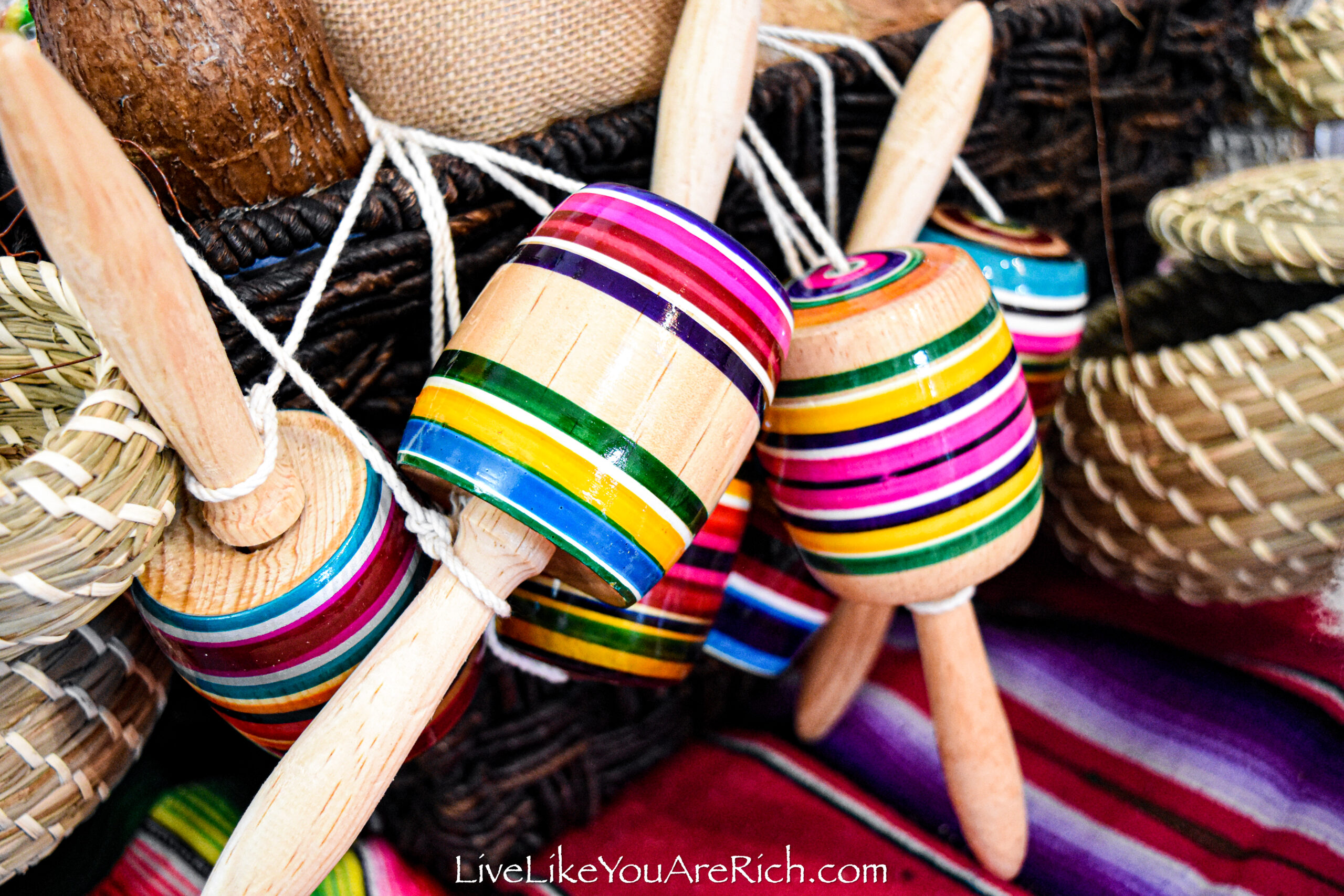 Weight lifting
If you have older kids, you could maybe do some sort of weight lifting competition.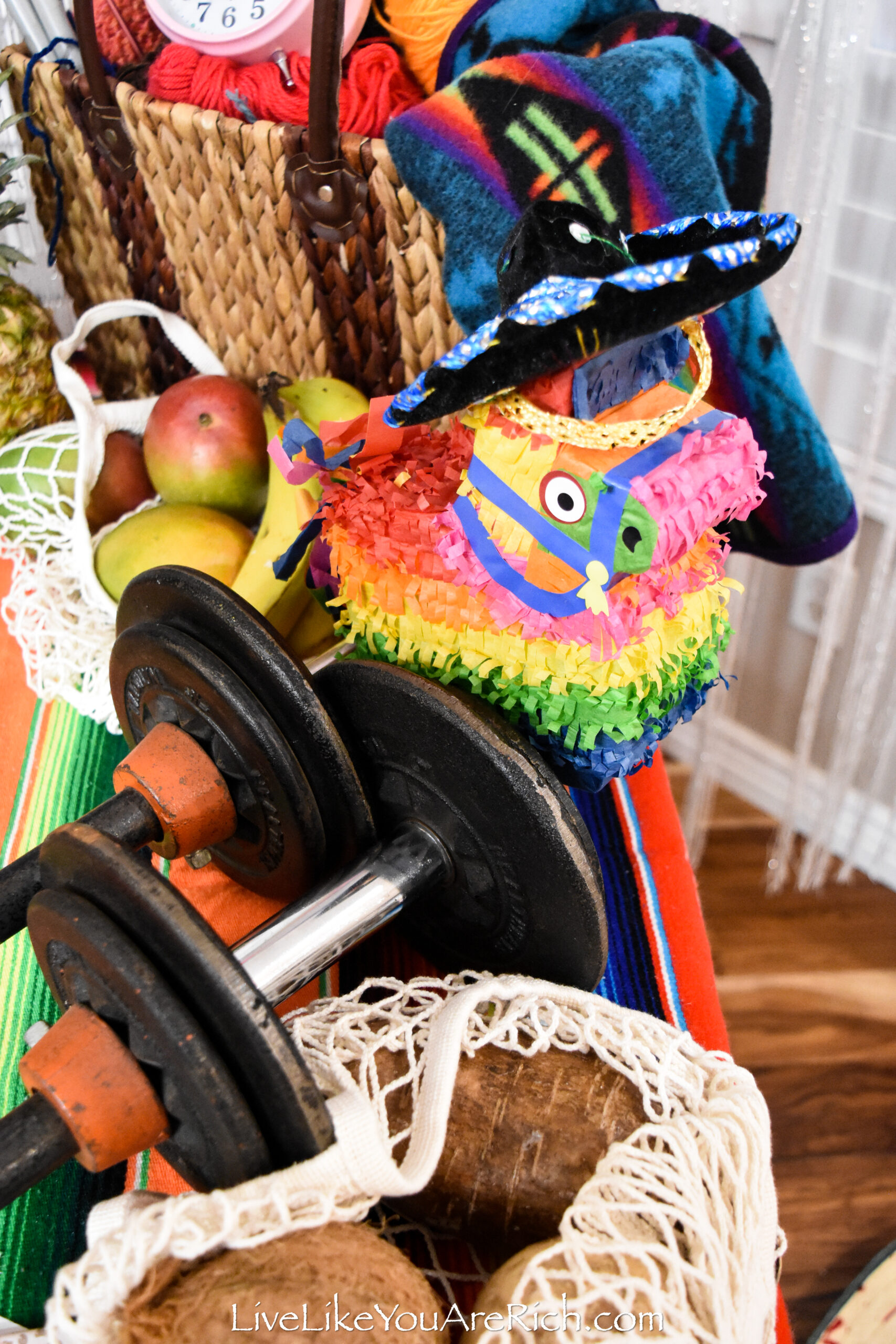 Pin the tail on the donkey.
This traditional party game would go well with the theme because of how many times donkeys are mentioned and shown in Encanto.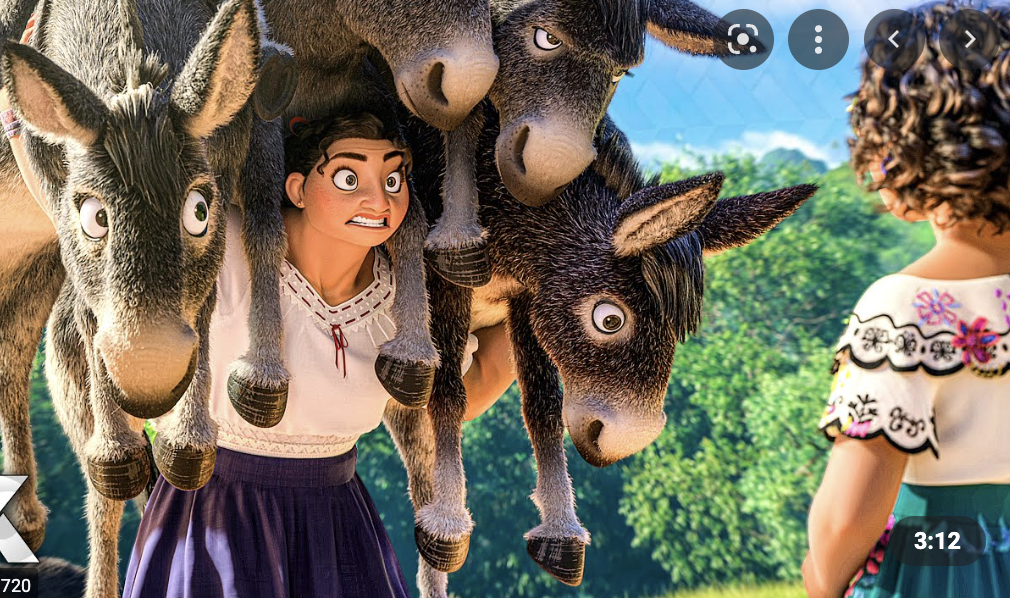 Flower arranging lesson.
If you have older kids, a flower arranging lesson would fit with the theme and be educational and fun!
Trip to the Zoo
I'm sure many children would relate well to Antonio's love of animals. Throwing the party at the Zoo would be a fun way to celebrate and there are endless activities built into the zoo already!
If you have any ideas, please leave them in the comments below!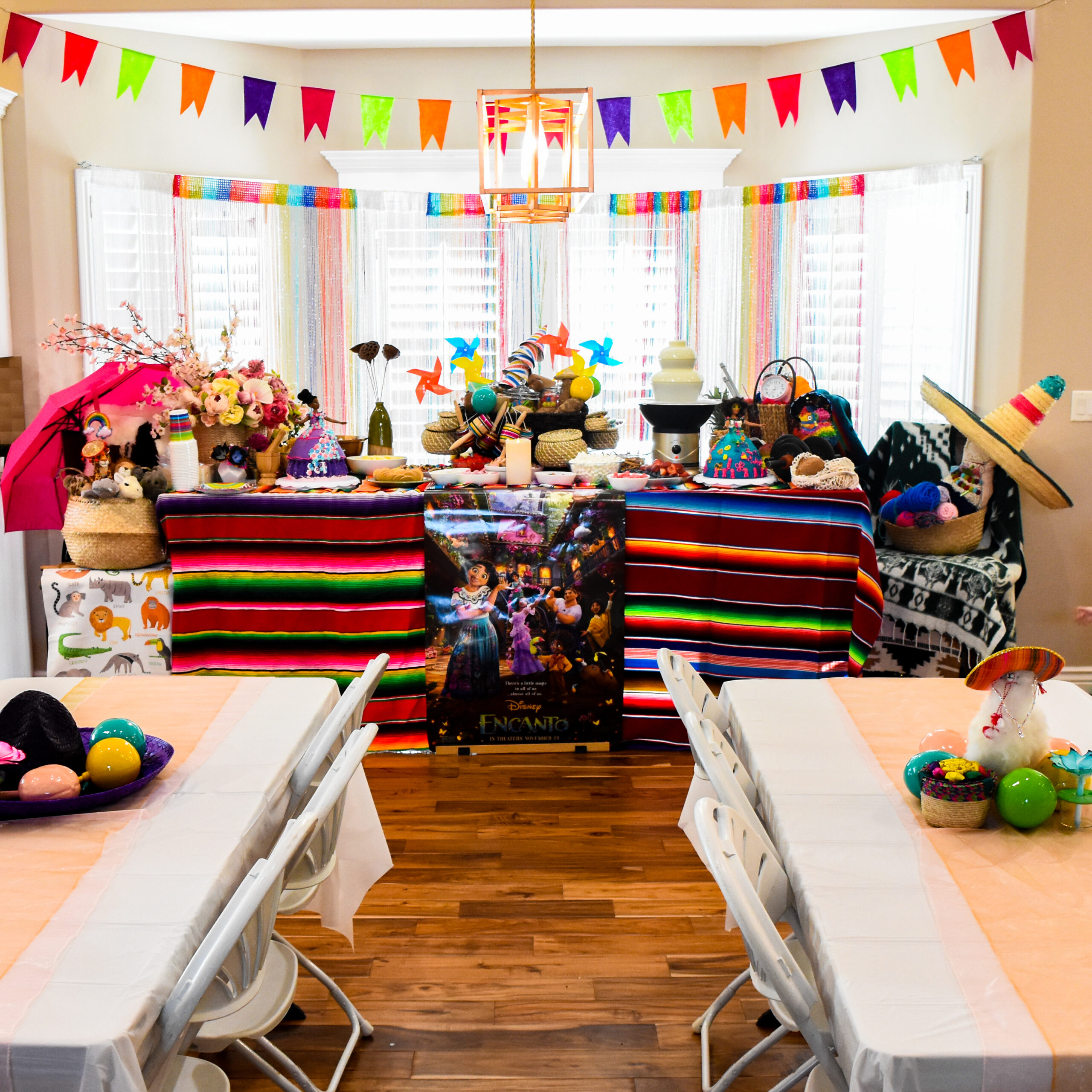 I hope these Encanto Birthday Party Activities work for your party!
CHECK OUT MY OTHER ENCANTO POSTS:
Free Encanto Birthday Party Invitation
La Casita Encanto Party Banner—Free pattern
Disney Encanto's Birthday Party
Encanto Personalized Gifts for Party Attendees—Free Downloads
Encanto Colombian Party Hats—Free Printable
What's in Mirabel's Basket Encanto
Encanto Birthday Party Activity Ideas
Thanks for stopping by! Come again soon.

For other 'rich living tips' please subscribe, like me on Facebook, and follow me on Pinterest and Instagram.