Encanto Party Food
This is the food we served at my daughter's Encanto birthday party.
Please keep in mind that I was aiming to please 7 and 8 year old girls more than keep the food authentic to the theme or Colombia (where Encanto is set).
For food ideas that are traditional to Colombia, please scroll down to the section on authentic, "Colombian Food Ideas".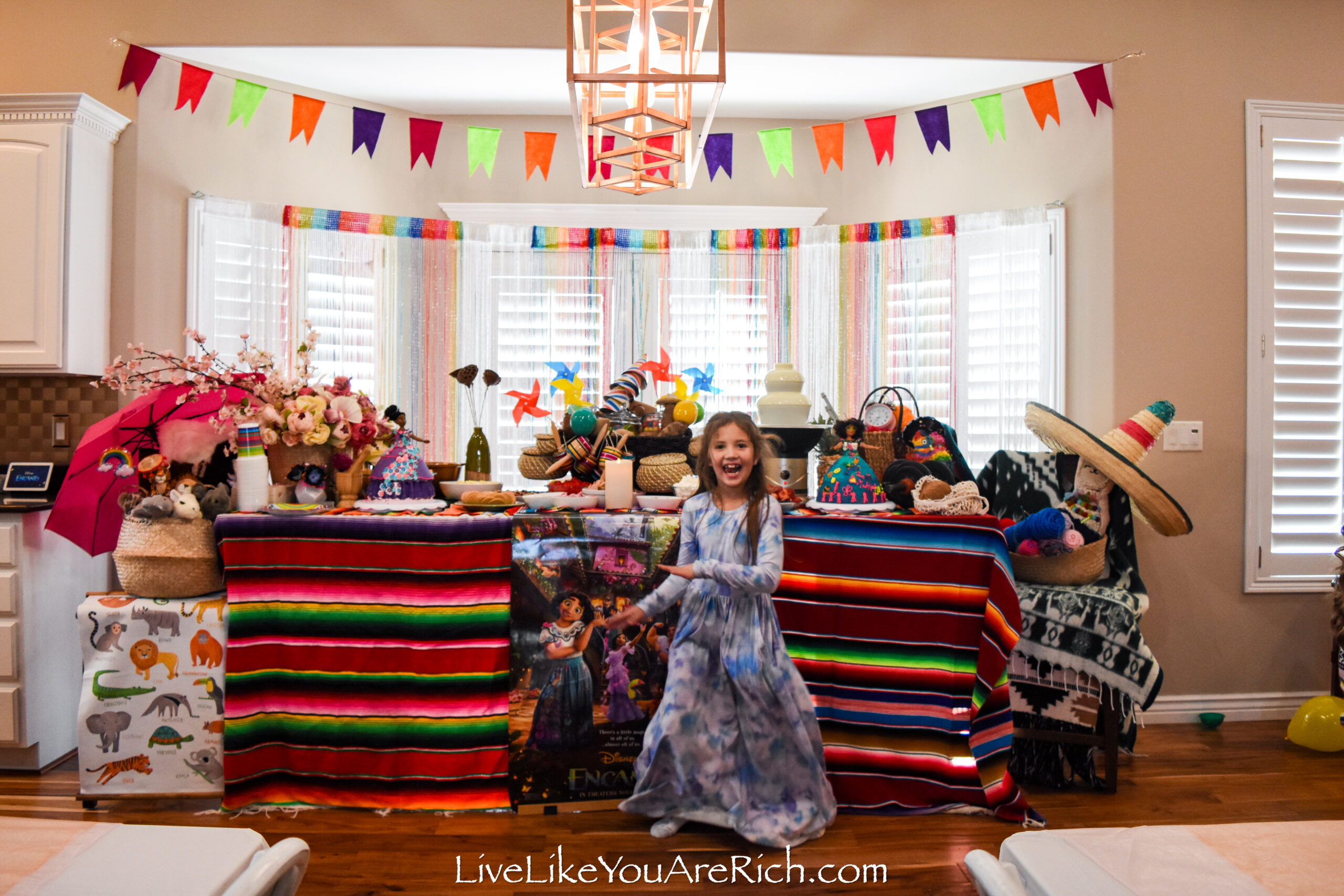 For the party, I made this Mirabel Barbie Cake (tutorial here).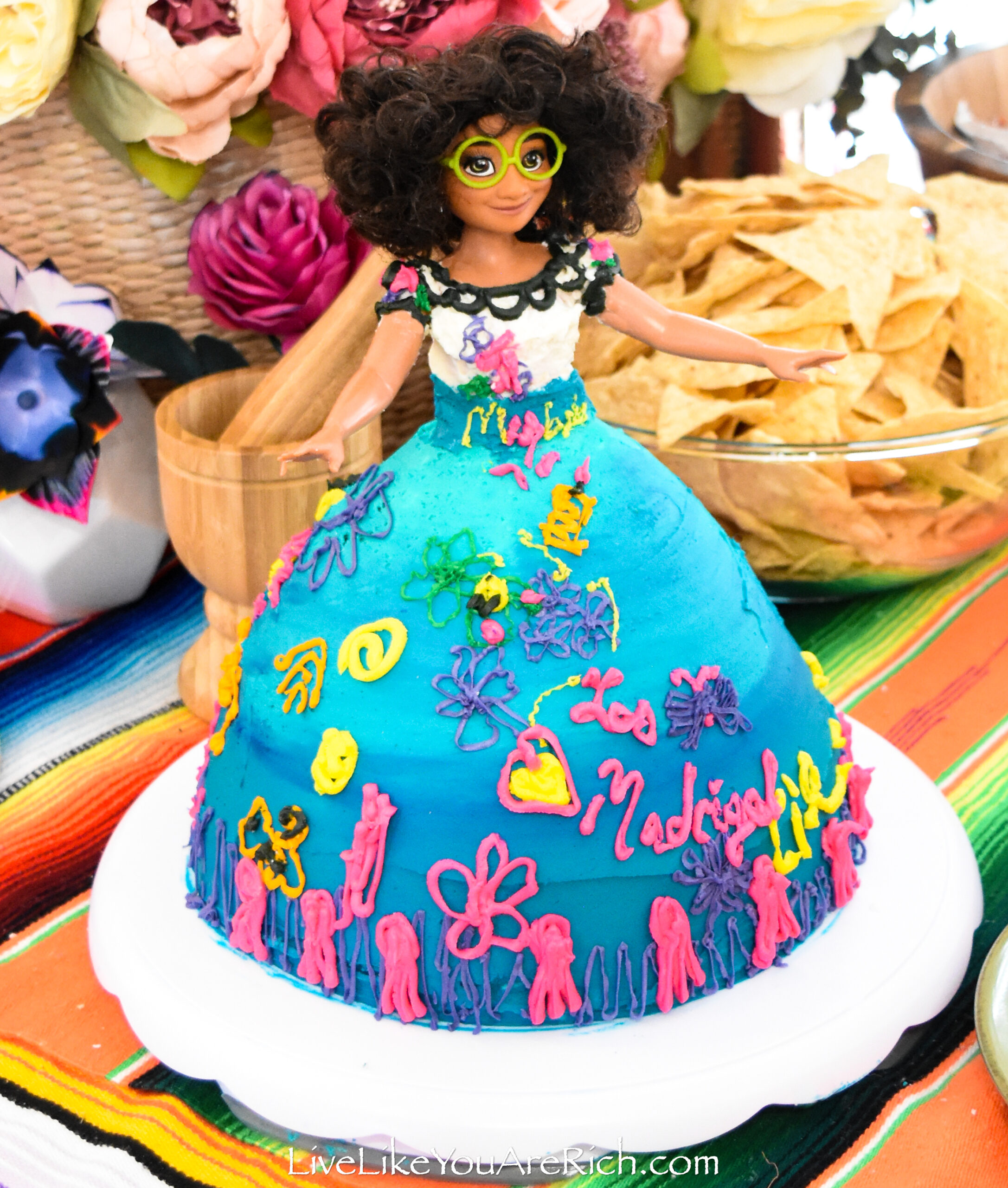 I also made an Isabella Barbie cake (tutorial coming soon).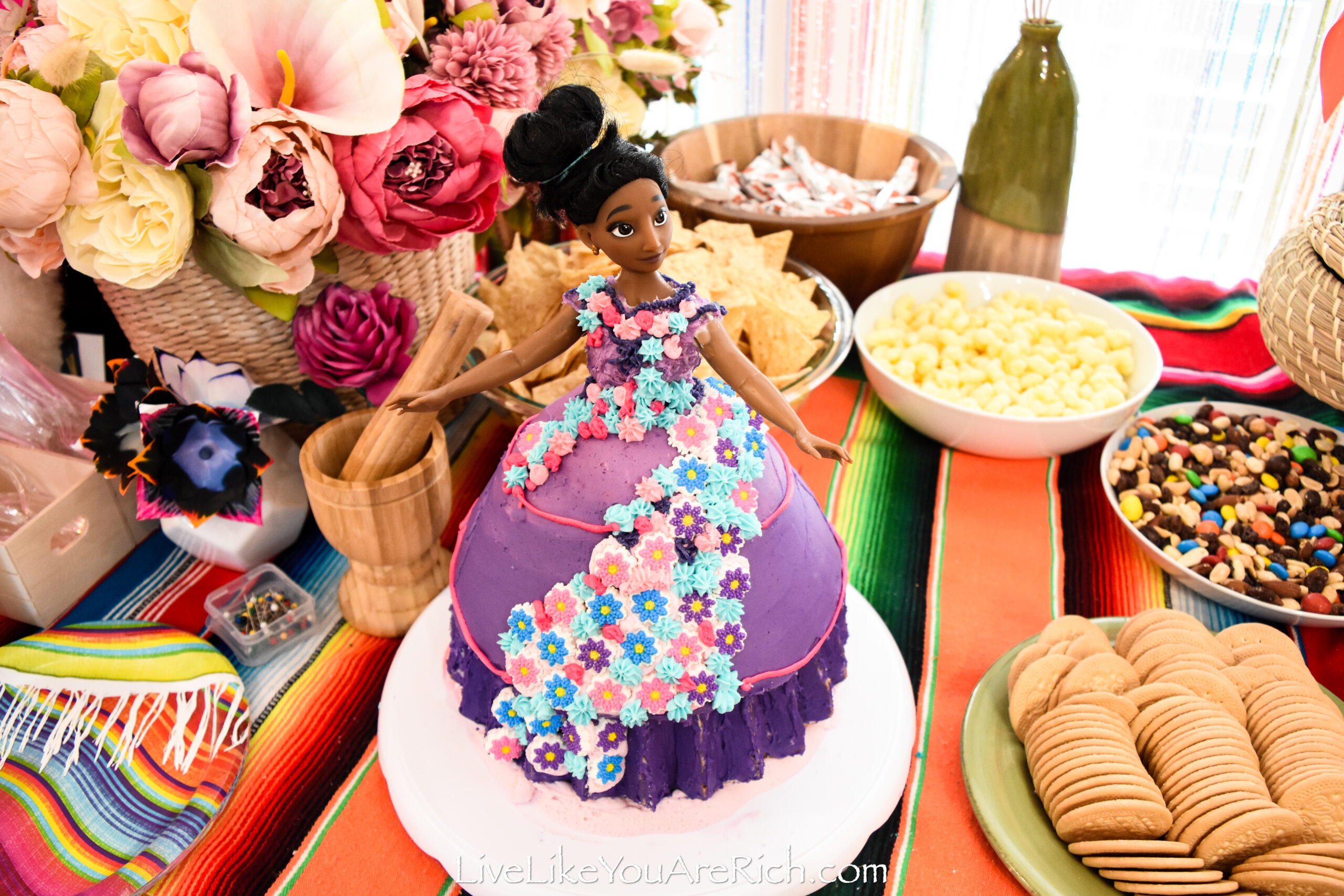 We had a white chocolate fountain. I borrowed the fountain from my neighbor and used white chocolate for the fountain.
I melted Ghirardelli white melting wafers for the chocolate and it was so delicious!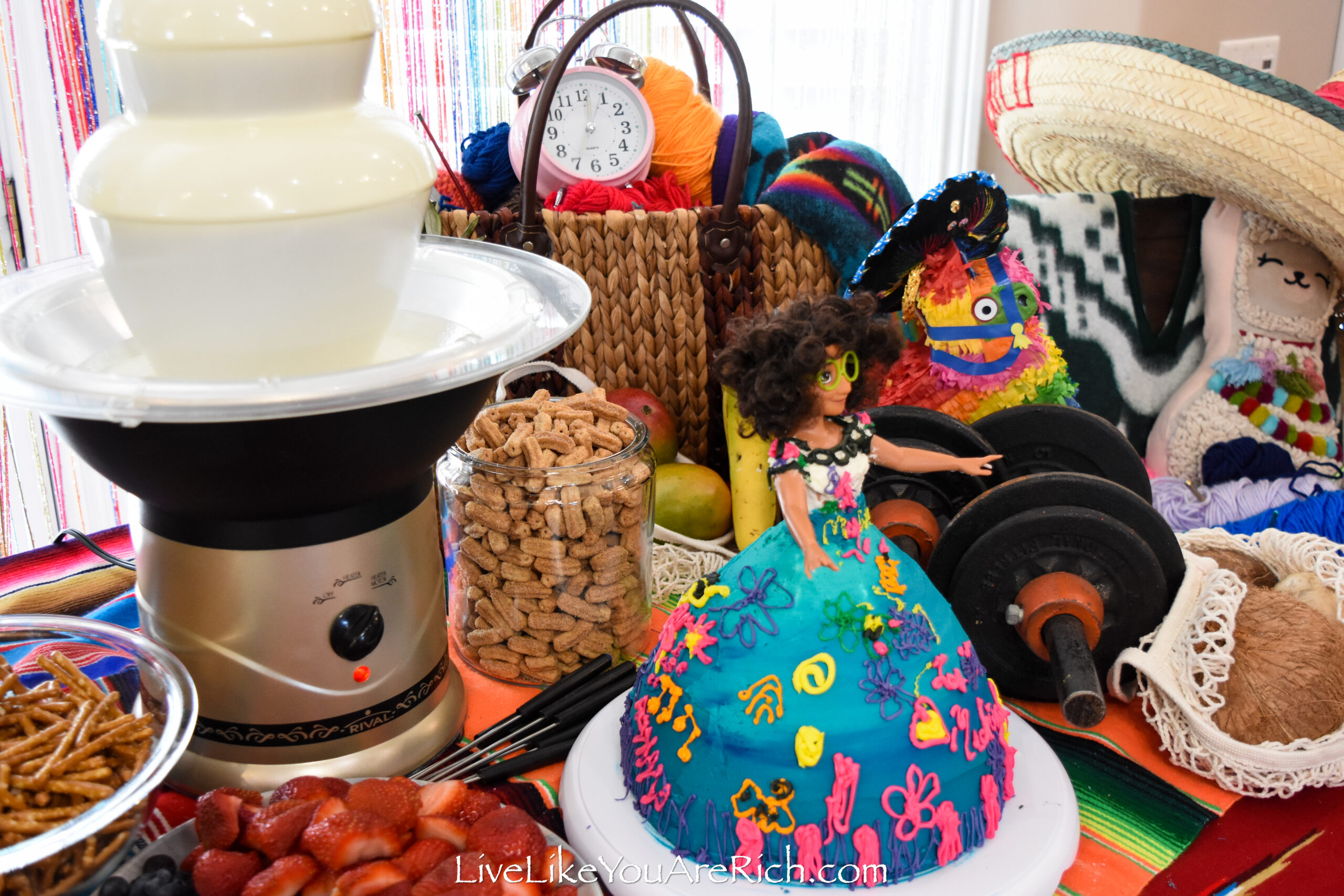 I choose a chocolate fountain mainly because my daughter LOVES chocolate.
Also, Colombia does produce a lot of chocolate and has a long history of chocolate making.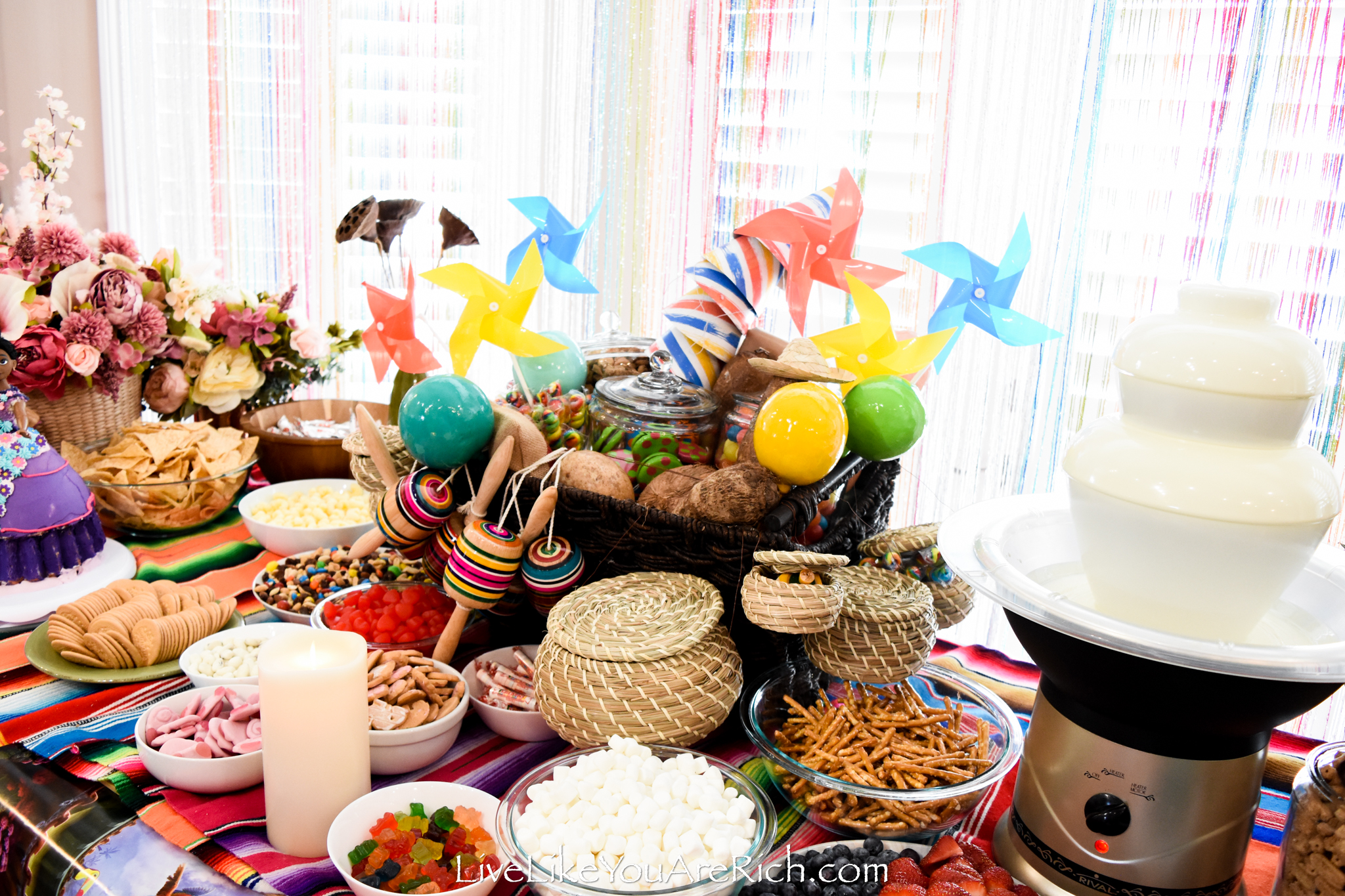 It was easy to do, free to borrow, and a fun novelty-item to add to the dessert table.
The girls were so excited about it!
Chocolate fountain dipping items:
pretzel sticks
blueberries
strawberries
mango
pineapple
coconut
bananas
Additional foods on this Encanto Food table…
crackers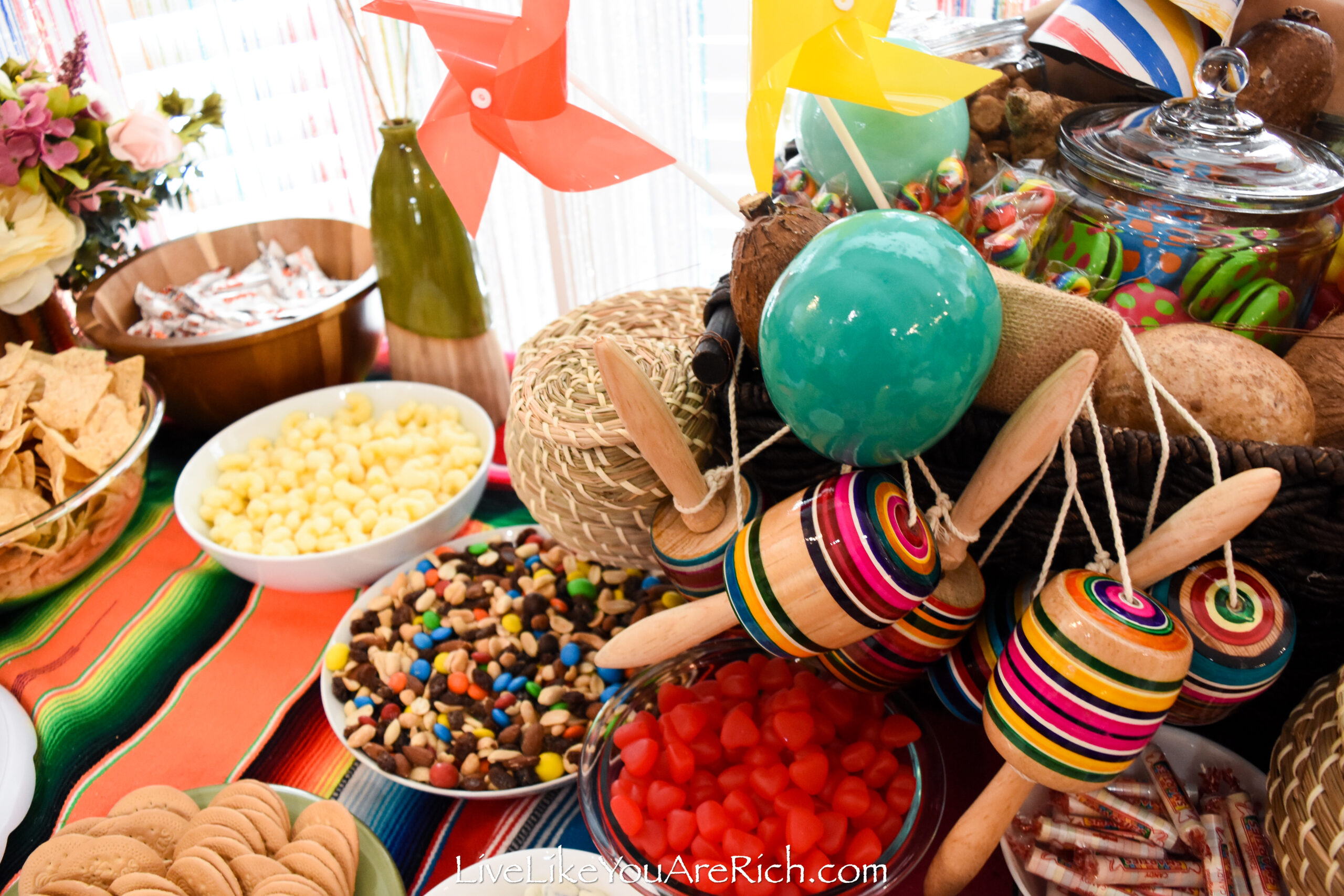 tortilla chips
I choose a lot of the food because I knew my daughter and her friends would enjoy it.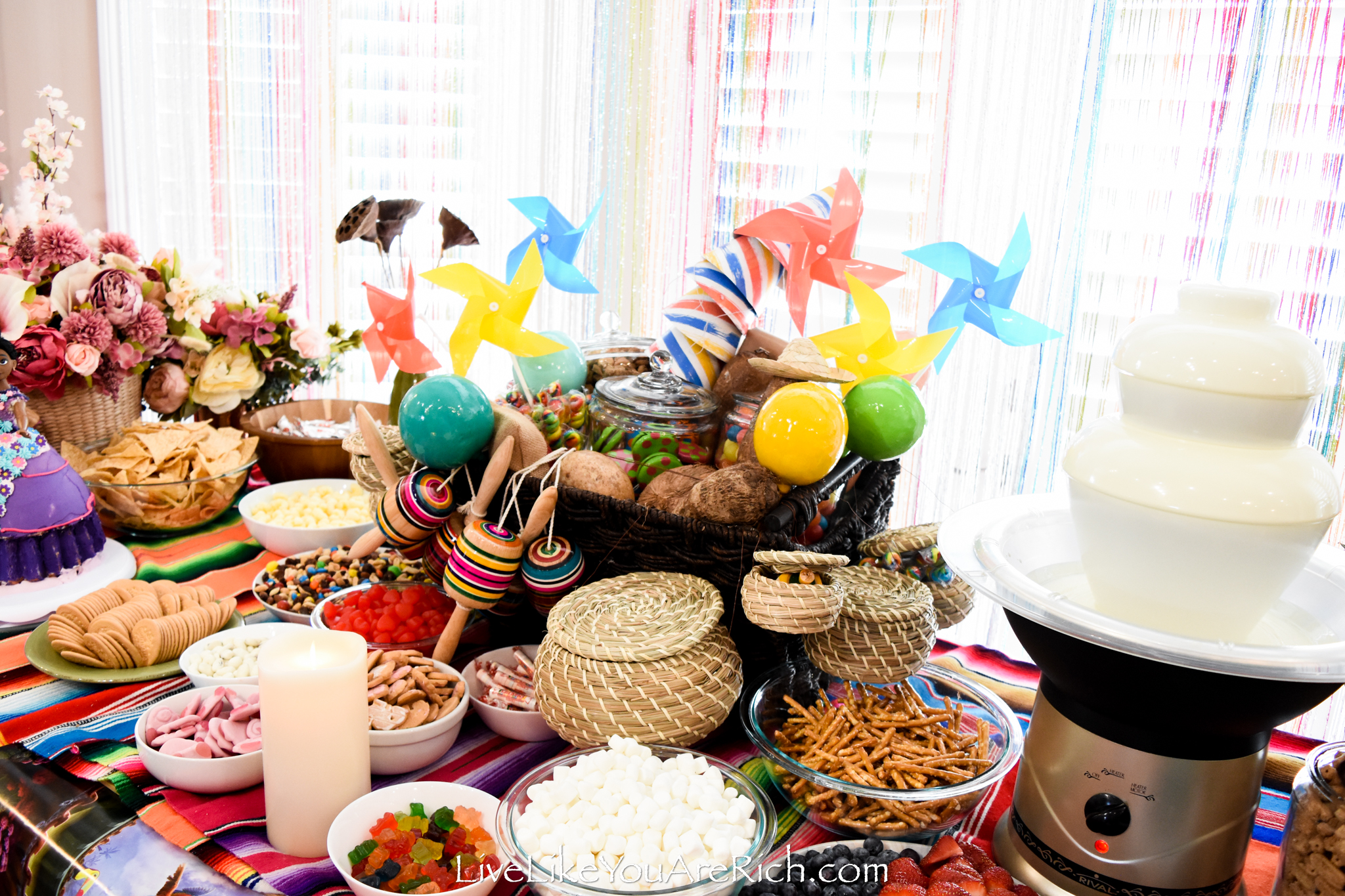 To help the girls with the chocolate fountain, I served it.
I got a ladle and ladled out the white chocolate onto their plates and then they choose what food to dip in it.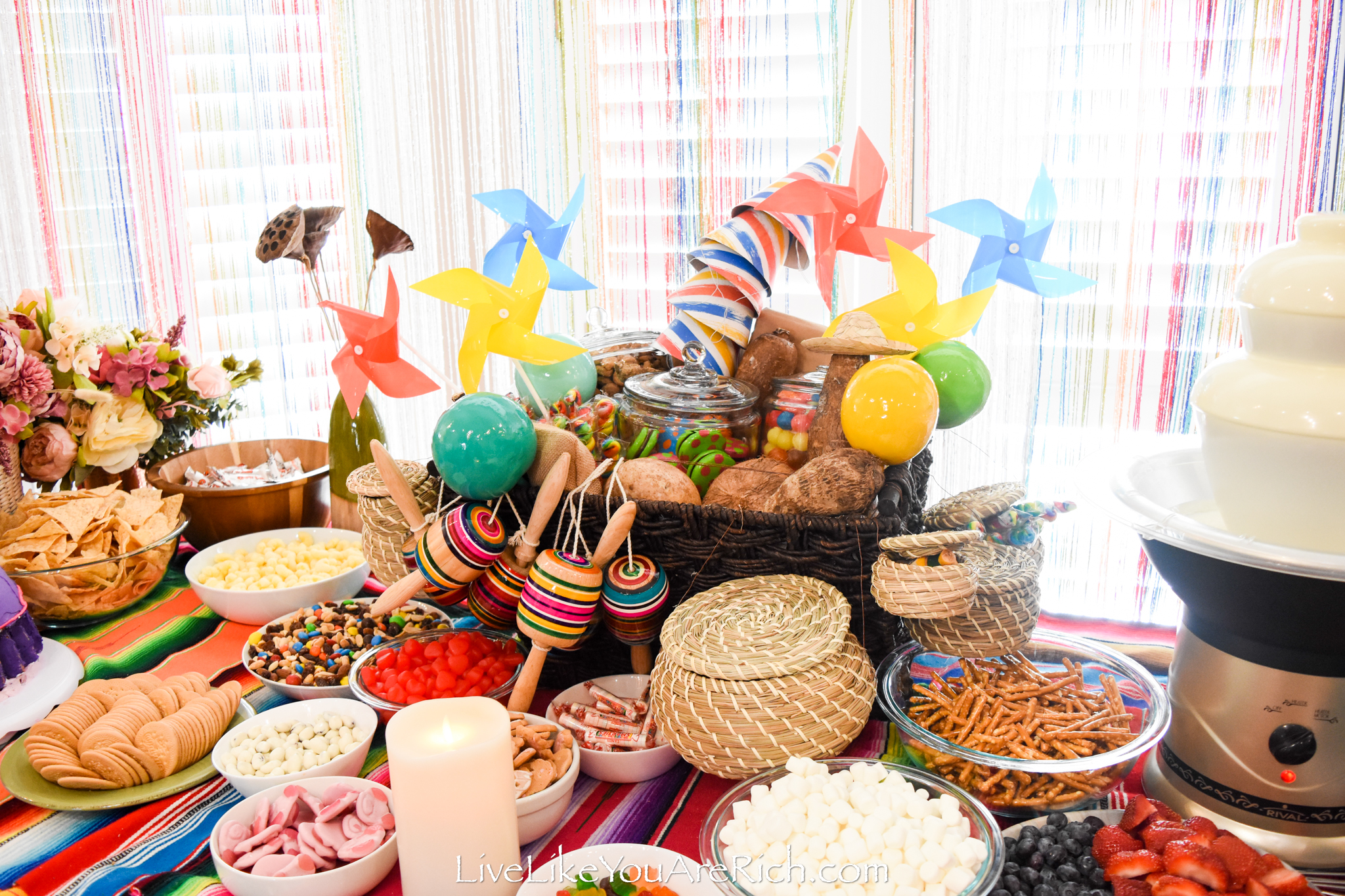 Everything was well liked and the food was a hit!
I debated serving more traditional Colombian food as Encanto takes place in Colombia, but I decided that, for this age group, it wasn't necessary and would probably wouldn't be appreciated.
Seeing how excited the girls were about the food I did choose, made me realize that I had made the right decision.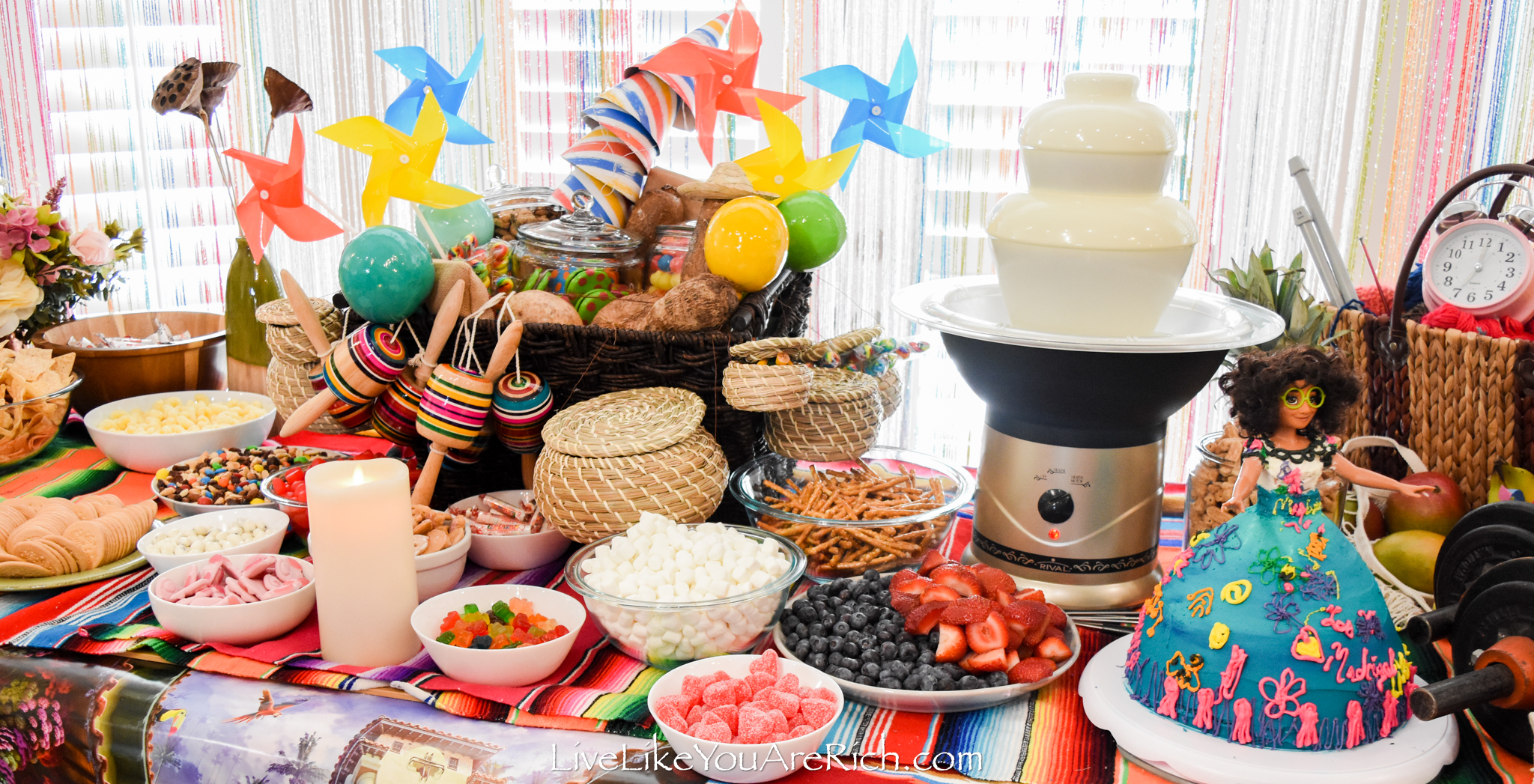 "Authentic Colombian Food Ideas".
If I was throwing a party for adults, I would have served authentic Colombian food for an Encanto party.
I would likely still have done a chocolate fountain for dessert since Colombia produces a lot of chocolate and has a long history of chocolate making.
I would have simply included more tropical fruit for dipping in the chocolate fountain.
I would have added papaya, guava, passion fruit, dragon fruit, blackberries in addition to the already-served pineapple, mango, bananas and blueberries.
For savory dishes, I would have added traditional Colombian food such as: arepas, empanadas, buñuelos, and a few other highly-traditional Colombian foods.
For drink, I likely would have had I would have served a Cholado.
A Cholado is a cross between a fruit salad, a cocktail, and a frozen dessert. Also known as raspao, the beverage is prepared with fresh fruit such as strawberries, bananas, kiwi, papaya, pineapple, and maracuya, along with milk and a sweet syrup made with Colombian blackberries.
I hope this post gives you some ideas on what you could serve for a kids or adult Encanto party.
CHECK OUT MY OTHER ENCANTO POSTS:
Free Encanto Birthday Party Invitation
La Casita Encanto Party Banner
Disney Encanto's Birthday Party
Encanto Personalized Gifts for Party Attendees—Free Downloads
Encanto Colombian Party Hats—Free Printable
What's in Mirabel's Basket Encanto
Encanto Birthday Party Activity Ideas
Thanks for stopping by! Come again soon.

For other 'rich living tips' please subscribe, like me on Facebook, and follow me on Pinterest and Instagram.