Free Encanto Birthday Party Invitation Download.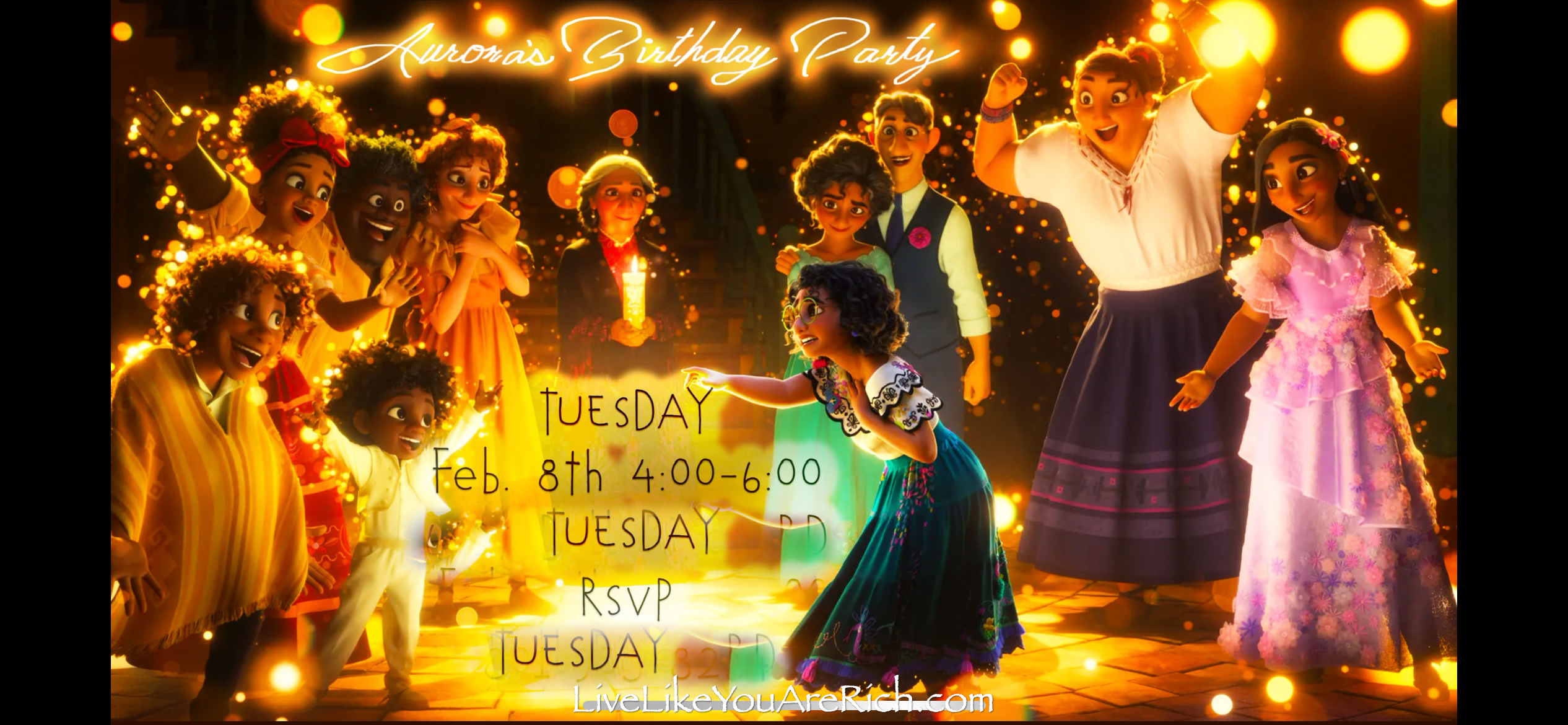 This was the invitation I made for my daughter's Encanto Birthday party. I have removed our personal details (address and phone number for privacy purposes).
I also made an Encanto Birthday Party invitation for readers.
It is generic—it doesn't say my daughter's name on it. This invitation also has blank places where you can fill in your own details.
If you don't have Photoshop, you can print it off and fill in the details.
If you have Photoshop you could download it and input your own information before printing.
I'm offering both the JPEG and PSD files as free downloads.
Here it is…
Supply List for Free Encanto Birthday Invitation
printable vinyl or printable sticker paper
you can also use regular printer paper and a glue stick
or you could use photo paper and mount it on with a brush and mod podge (as shown towards the bottom of this post here)
12×12 scrapbooking paper (optional)
paper cutter/slicer (optional)
scissors
PSD—Free Encanto Birthday Party Invitation Photoshop File
If you want the same font for this PSD version you'll need to download and install the following free font:
DaFont free font download: PW Bubbles

JPEG—Free Encanto Birthday party Invitation JPEG File Download
You can download this JPEG file and print it off and handwrite in the name, address, number, etc.
How to Put Together These Free Encanto Birthday Invitations
Print the invitations 2 per page (you could fit more or less depending on the size you'd like). Find your advanced printer settings and set it to print at a high photo quality in color.
Cut the invites out using a paper slicer or scissors.
If using a sticker paper/ vinyl printable paper, peel off the back of the sticker and place them on 12×12 scrapbooking paper.
Cut the scrapbooking paper to the size of border you desire.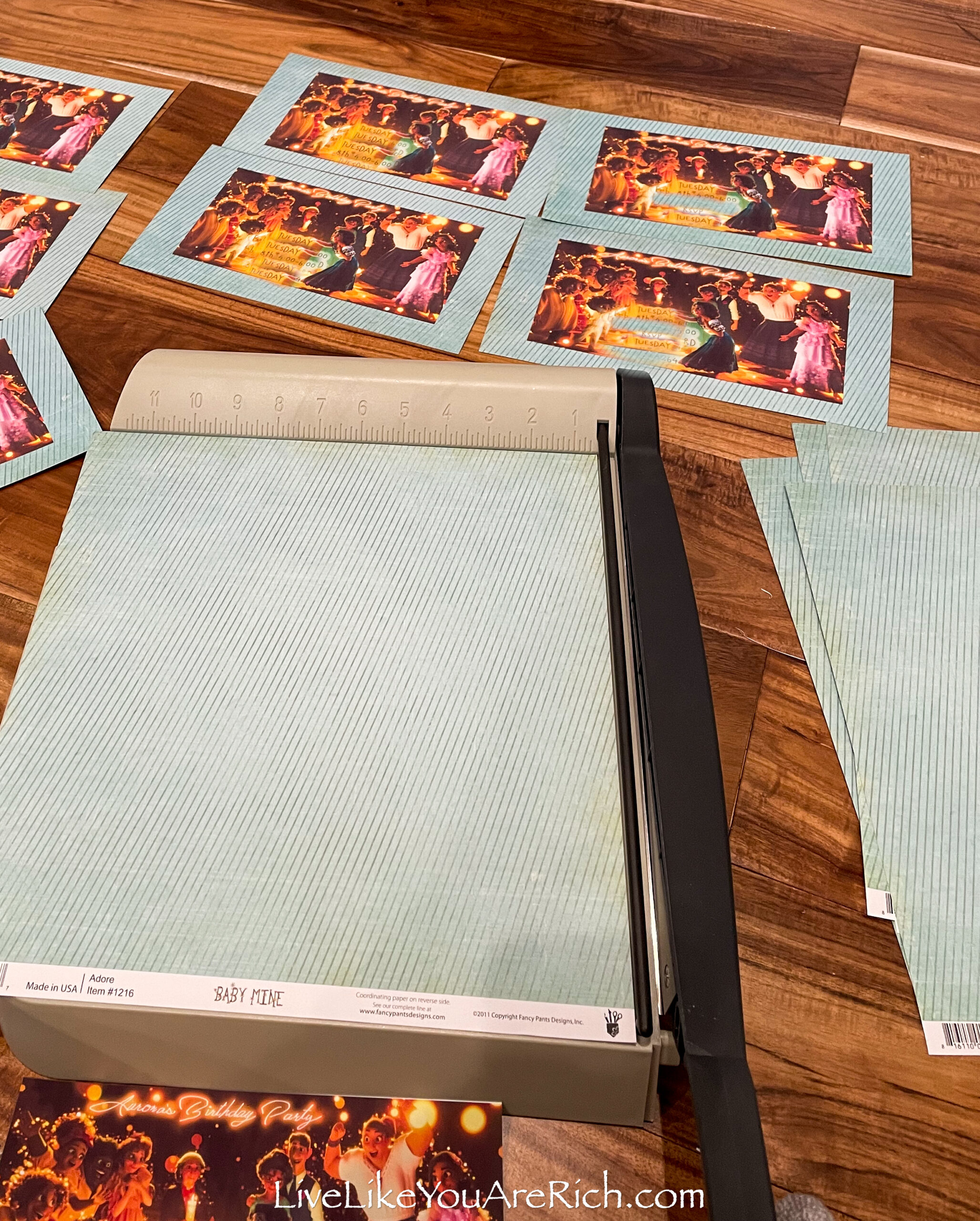 I made these while my daughter was at school.
I printed them off, followed the aforementioned steps and had them ready to pass out when she got home from school.
She was so excited when she saw the invitation and kept telling me what I good job I did on them. I really wasn't expecting that.
I also wasn't expecting to receive a lot of compliments on the invitations from those who received them, however, I did. Apparently, this is an invitation that people really loved.
I hope this free download helps you create a fun Encanto Birthday Party Invitation as well.
CHECK OUT MY OTHER ENCANTO POSTS:
La Casita Encanto Party Banner
Disney Encanto's Birthday Party
Encanto Personalized Gifts for Party Attendees—Free Downloads
Encanto Colombian Party Hats—Free Printable
What's in Mirabel's Basket Encanto
Encanto Birthday Party Activity Ideas

For other 'rich living' and D.I.Y. decor tips please subscribe, like me on Facebook, and follow me on Pinterest and Instagram.
If you have any questions about this Free Encanto Birthday Invitation Download, please let me know in the comments below.