Elf on the Shelf: Oh Christmas Tree.
How does an Elf on the Shelf go Christmas Tree shopping?
In a one-horse open sleigh of course.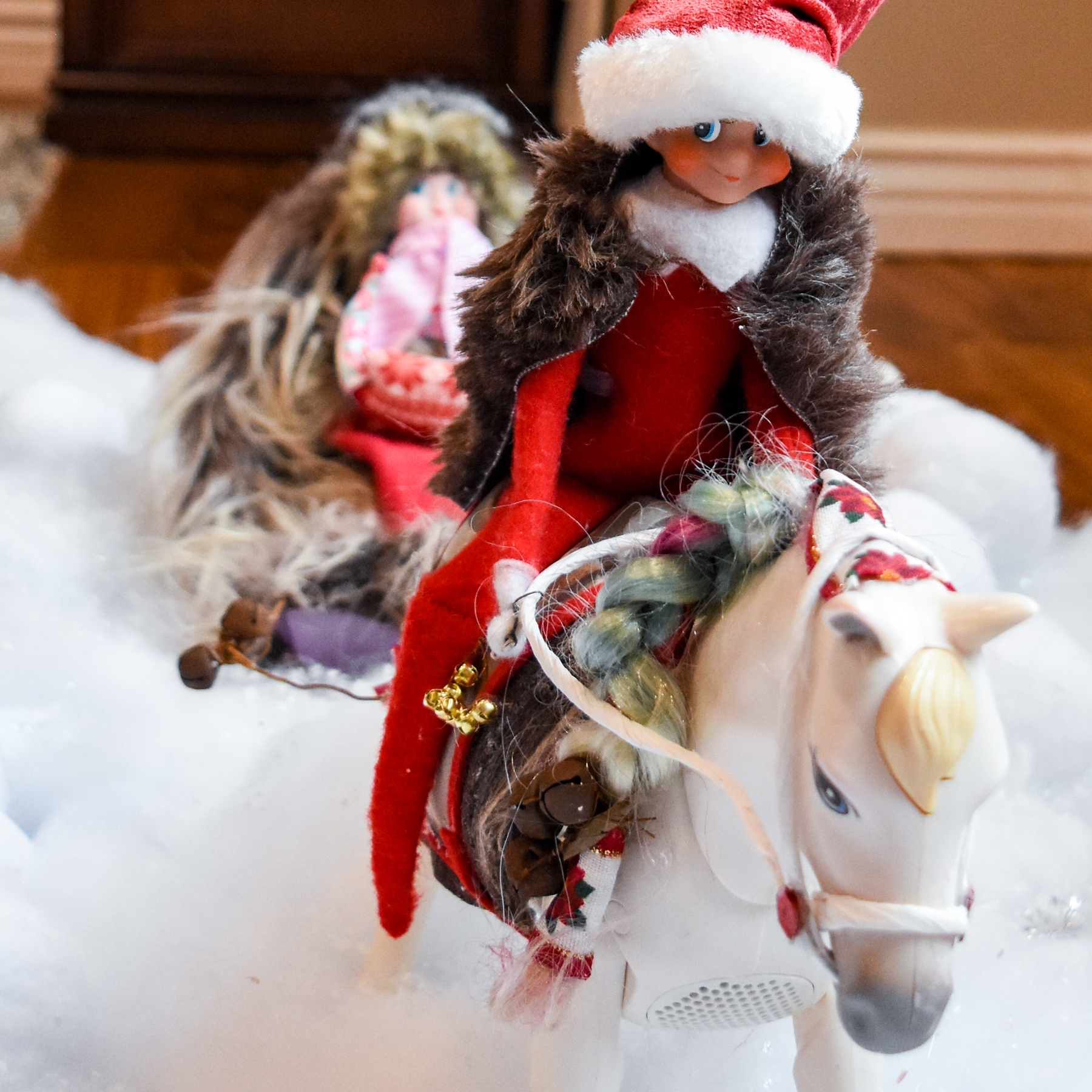 They take their sleigh ride over the river and through the wood and dash through the snow until they spot their oh-so-lovely Christmas Tree.
At least that's about how my daughter summed it up when she described it to me in the morning.
She said that our elves rode their horse and sleigh to the forest.
Then they parked their horse and walked to the Christmas tree they choose.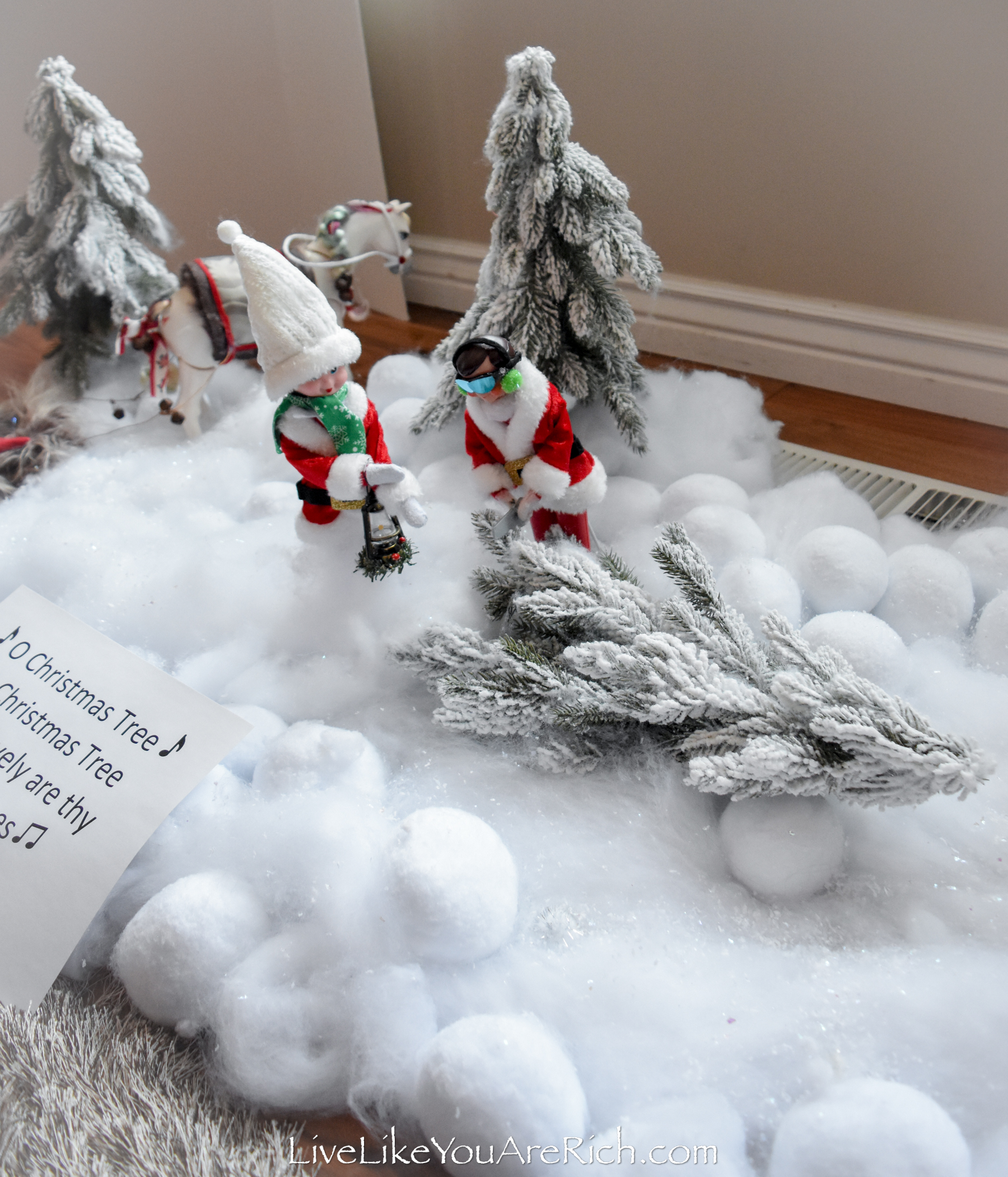 Winter held up the lantern
meanwhile Pepper used his saw to cut the tree.
Pepper is wearing his earmuffs and goggles from his snowmobiling scene last year.
They were both wearing their Santa coats from this Jingle Bell Rock scene.
Winter had a beautiful white hat on.
They left a note that said:
"O Christmas Tree, O Christmas Tree, How lovely are thy branches."
It looked so dreamy.
Supply List for this Elf on the Shelf: Oh Christmas Tree scene.
Horse and Sleigh:
2 small red sequins
the handle of a paper bag for reins and bridle
wire and bells to adorn the horse's tail and mane and to hitch the horse to the sleigh.
The snow and forest
Pepper
Miniature Santa suits (Santa Suit Pick by Ashland) These are a great fit for Elf on the Shelf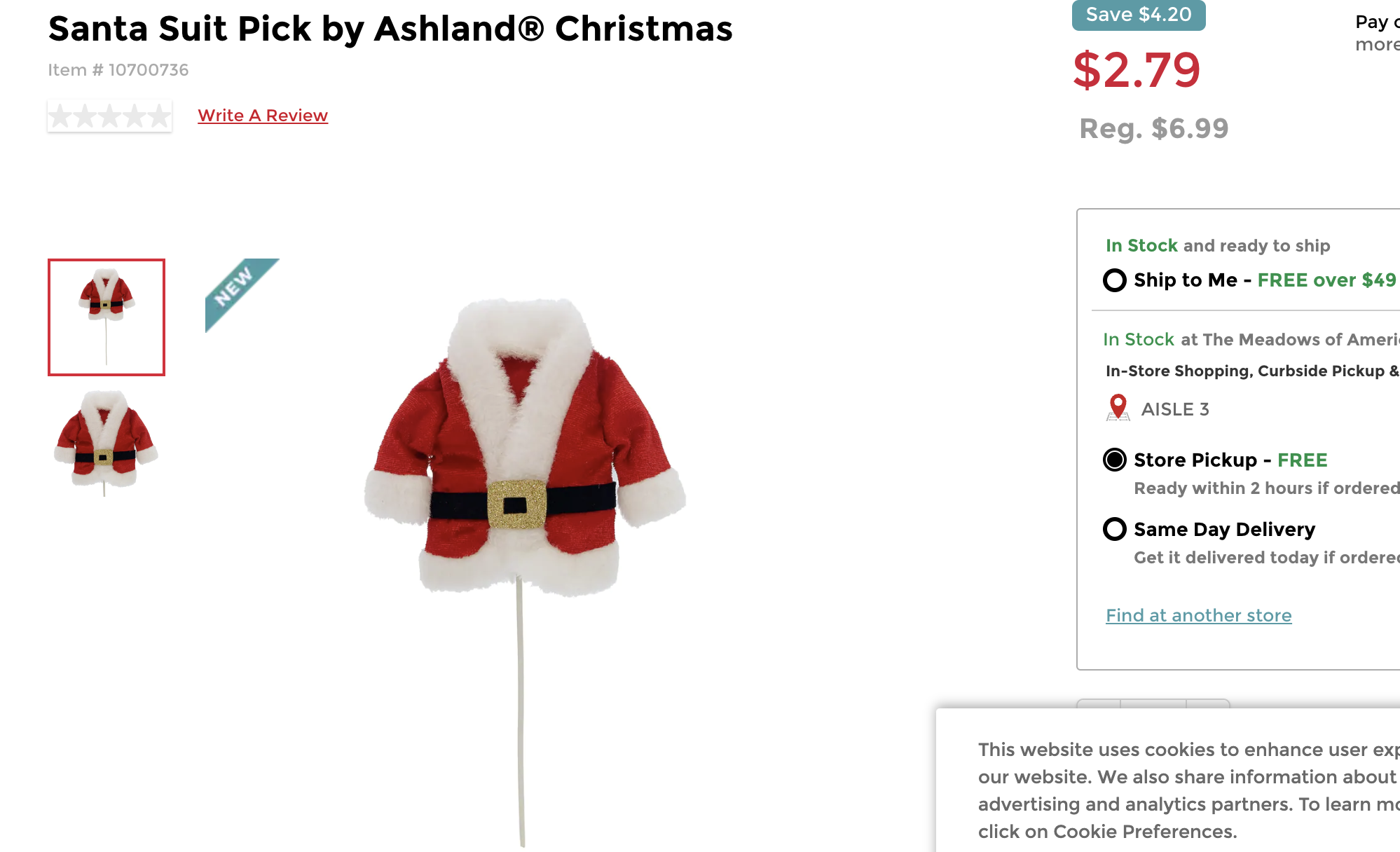 Saw from the Barbie Chelsea Can Be Playset (6-in) Hard Hat, Tool Belt, Goggles, Saw, Hammer, Wrench, and toolbox
Googles and ear muffs from this post
Winter
White hat from Santa doll
old lantern from Santa doll Michaels 2021
Sign
printer, ink, printer paper
How the elves probably set up this Elf on the Shelf: Oh Christmas Tree scene:
They probably took the blanket of faux snow and the horse and sleigh from other Elf on the Shelf scenes. I try to describe how I think they put it all together in this
post
.
Then they set up these four flocked trees, well they cut one down, so three were set up and one was placed on the faux snow.
Next Pepper is holding a saw and Winter a lantern. Their Santa coat picks are helping them stay upright as well as their freeze frames. Pepper is wearing ear muffs and goggles and Winter a white hat and green scarf to stay warm.
Well, that's it for this one. It looked like since they had everything almost ready for this scene that this one was pretty quick for them to set up.
To see more details, check out the video of this scene in the blog post.
To see more Elf on the Shelf ideas check out this post here. I'll be adding more this December as well.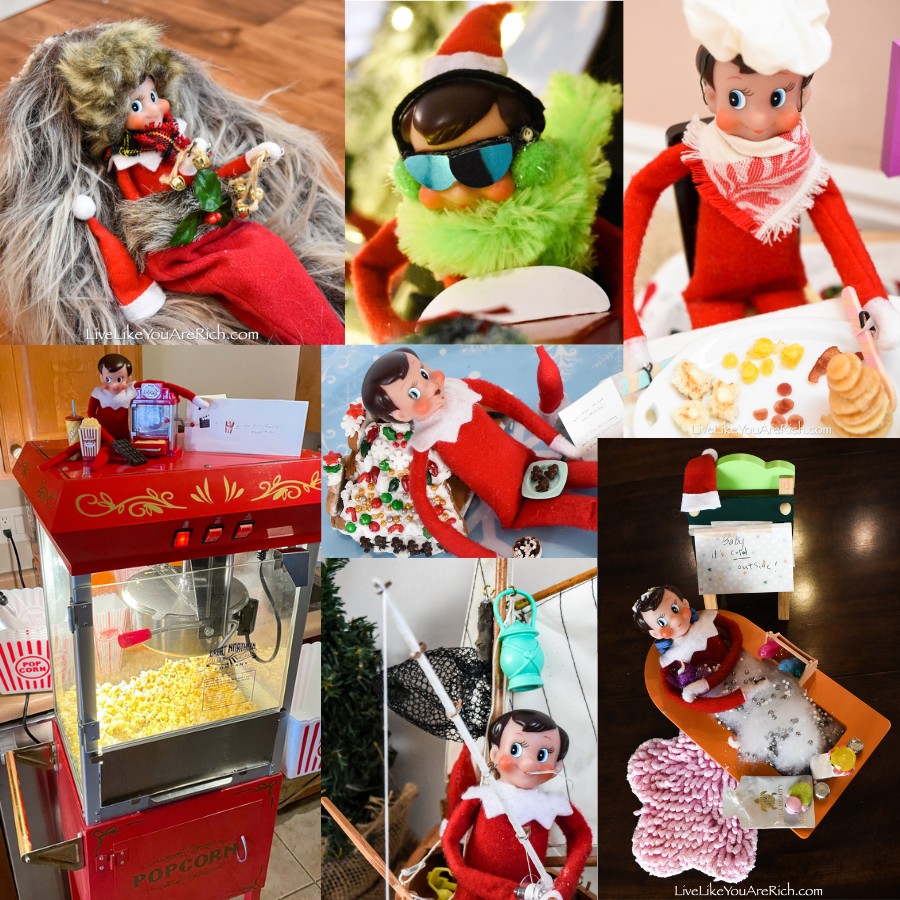 For other 'rich living' and D.I.Y. decor tips please subscribe, like me on Facebook, and follow me on Pinterest and Instagram.