Elf on the Shelf: Girls' Night Out.
The night of this scene, our Elf on the Shelf, Winter got a night off and got to go out on the town with some friends of hers.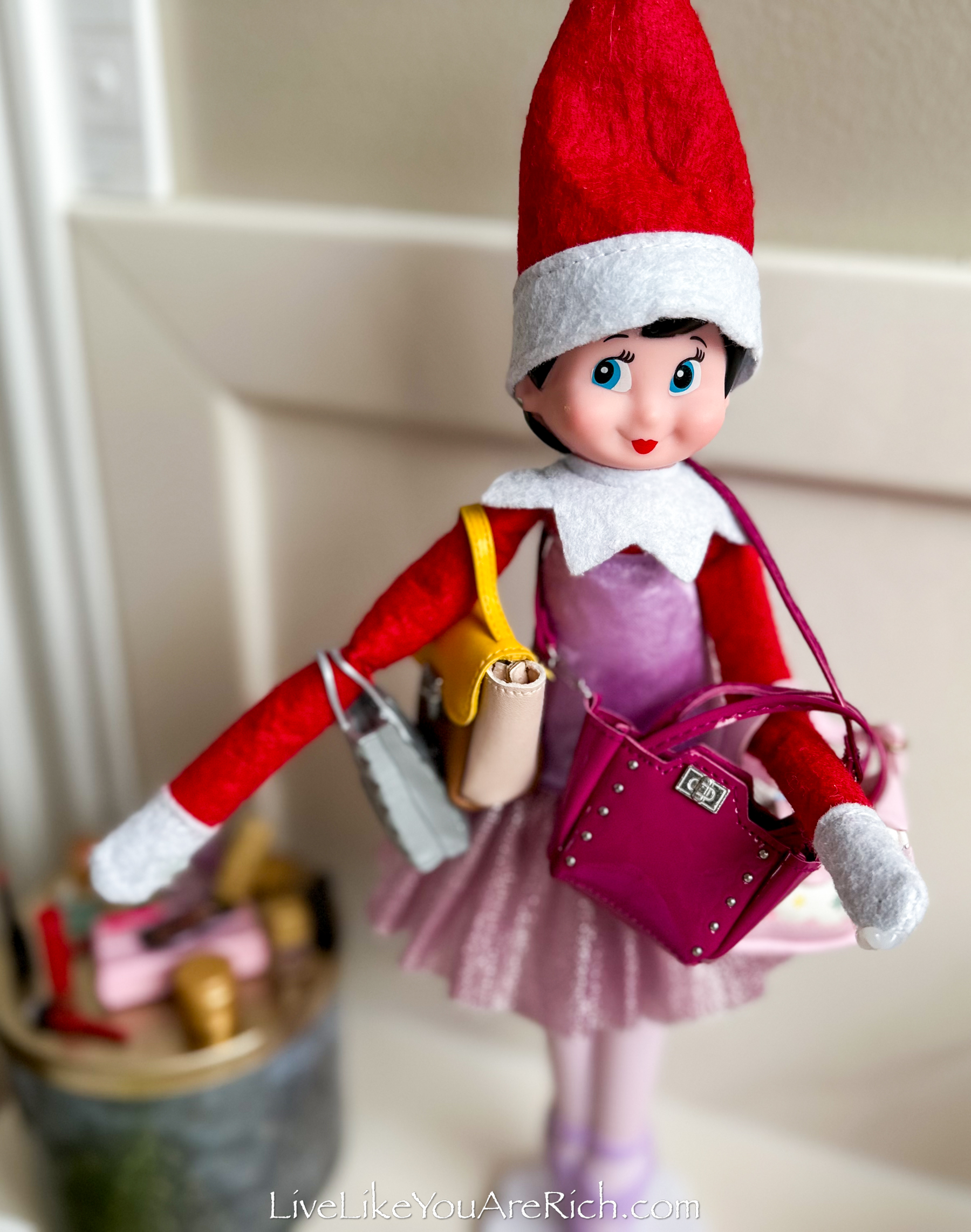 My kids found her in my bathroom putting on makeup, and perfume and picking out a purse that would go best with her outfit.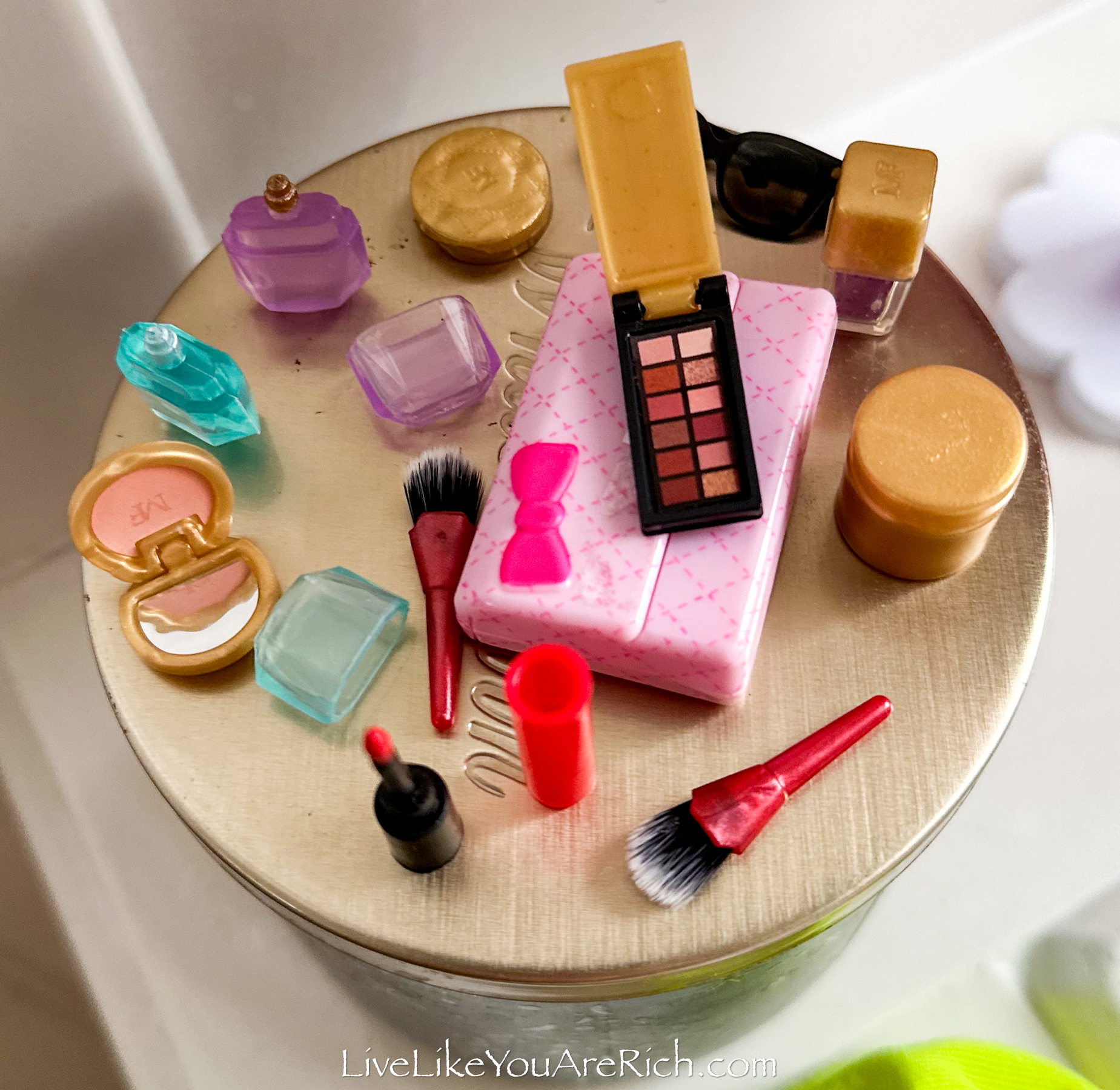 Apparently, she was getting ready for a girls' night out.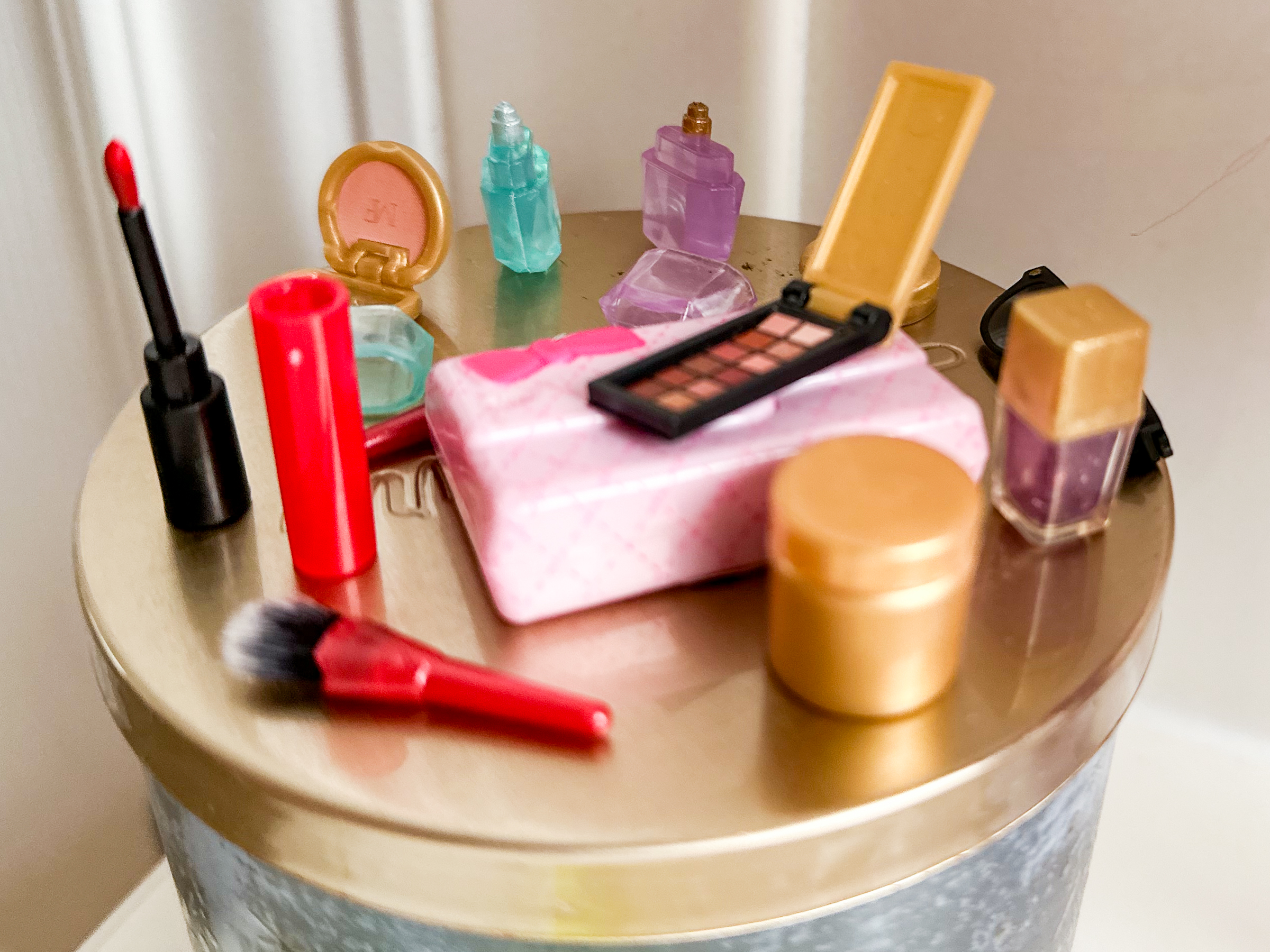 What was her brother up to?
Well, Pepper was nearby sitting at a desk.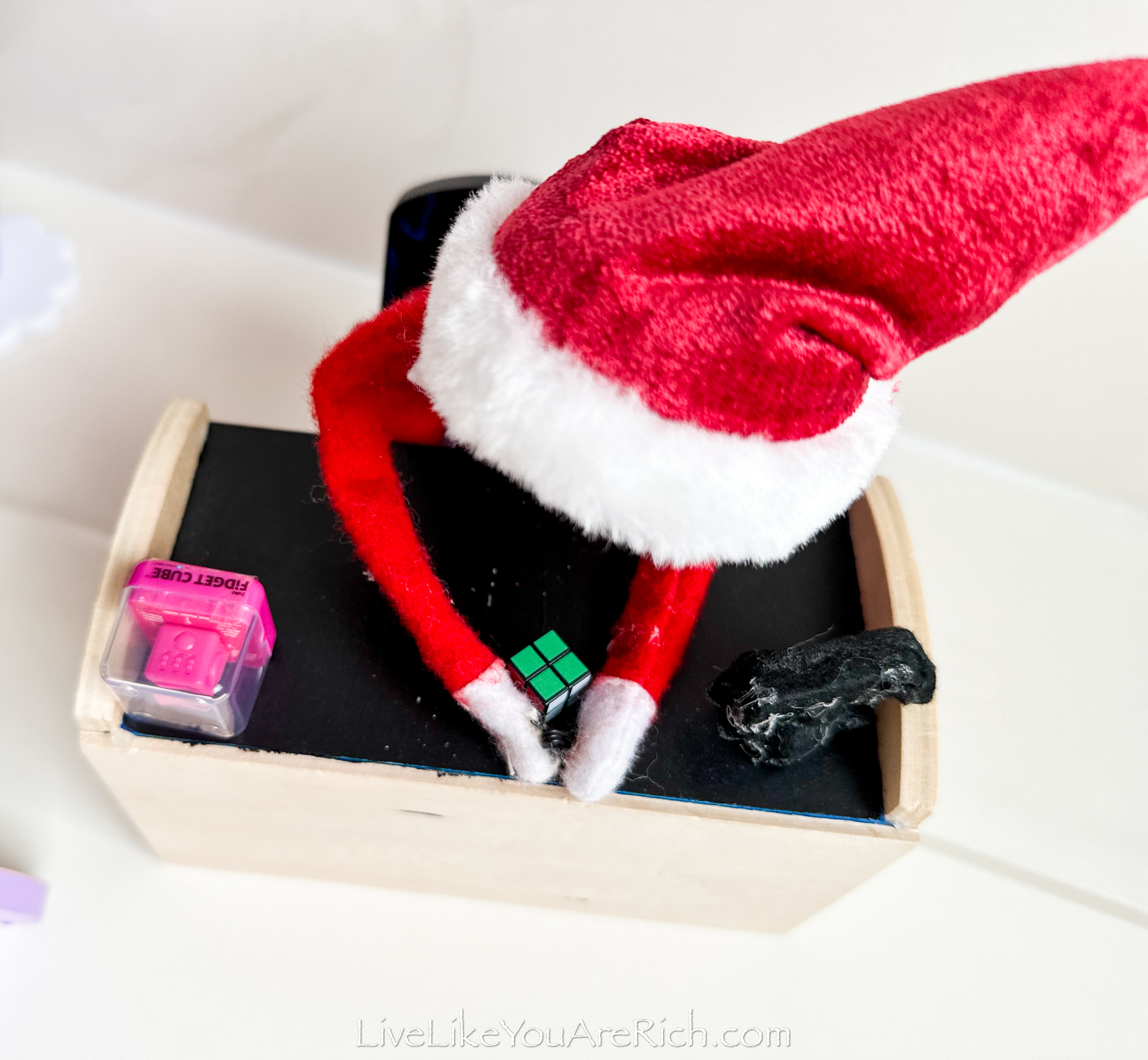 He was playing with a Rubix cube
and Fidget Cube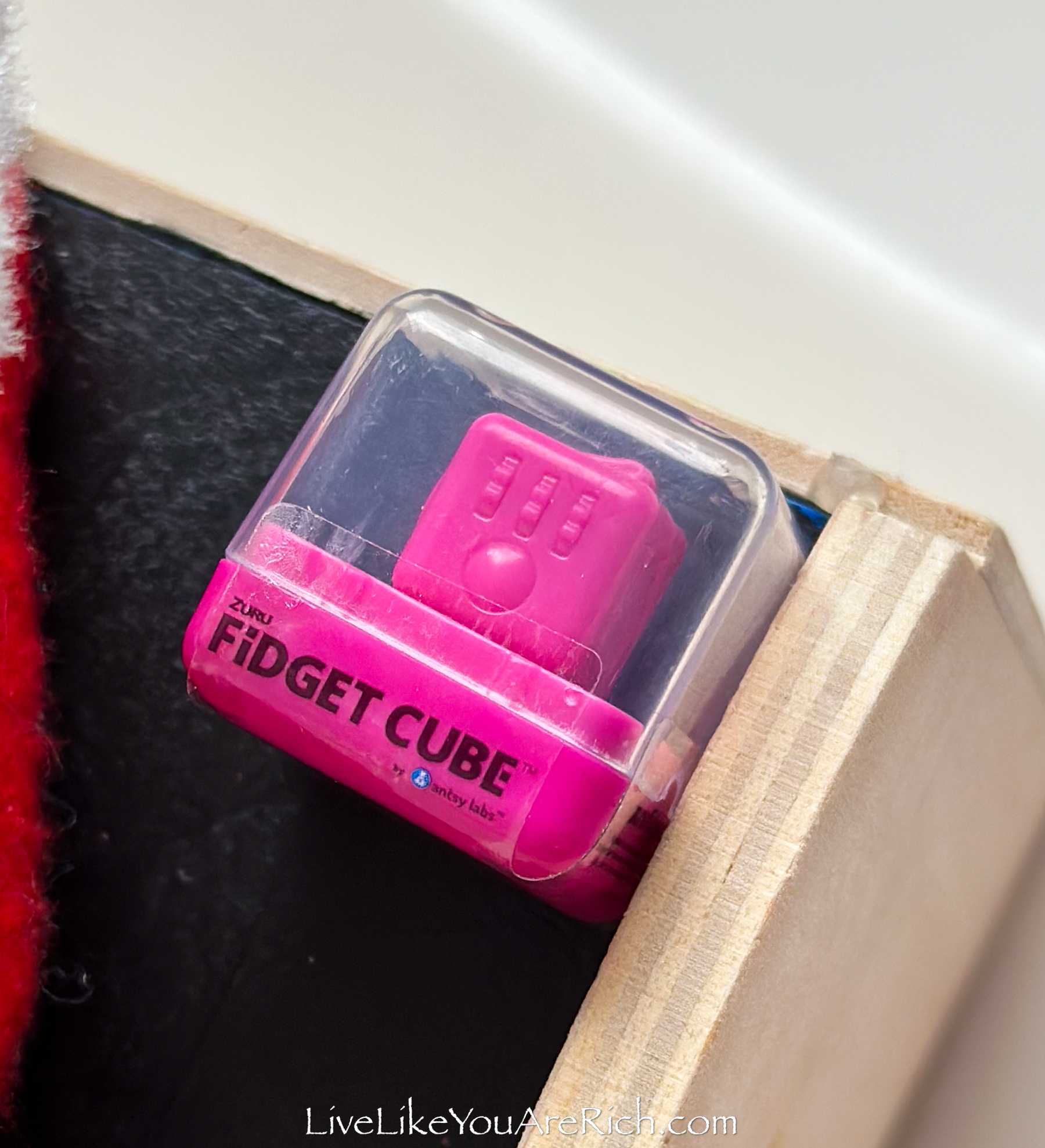 while sitting next to a phone.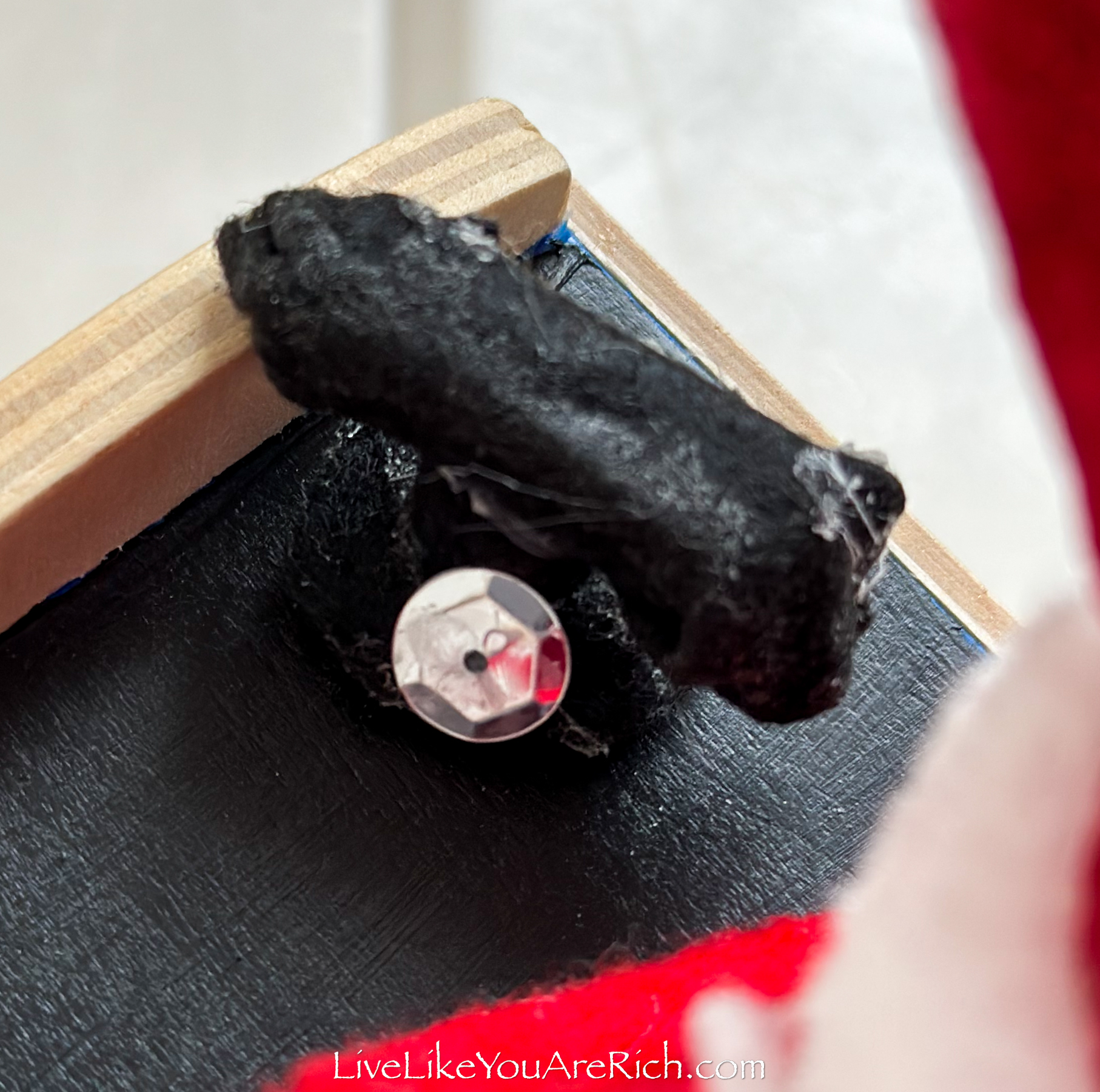 The note they left explained what they were up to…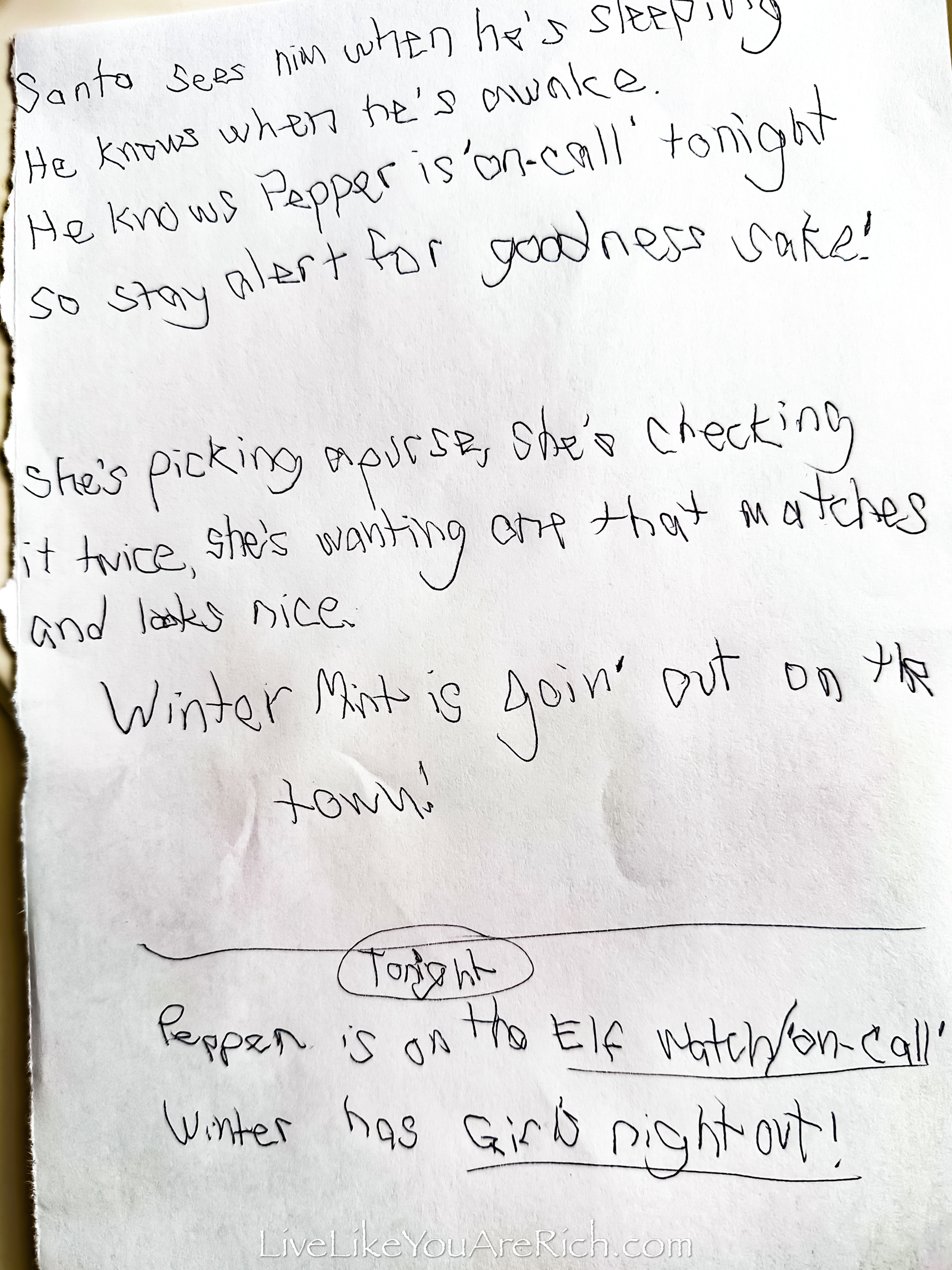 "Santa sees him when he's sleeping. He knows when he's awake.
He knows Pepper is 'on-call' tonight
so stay alert for goodness sake!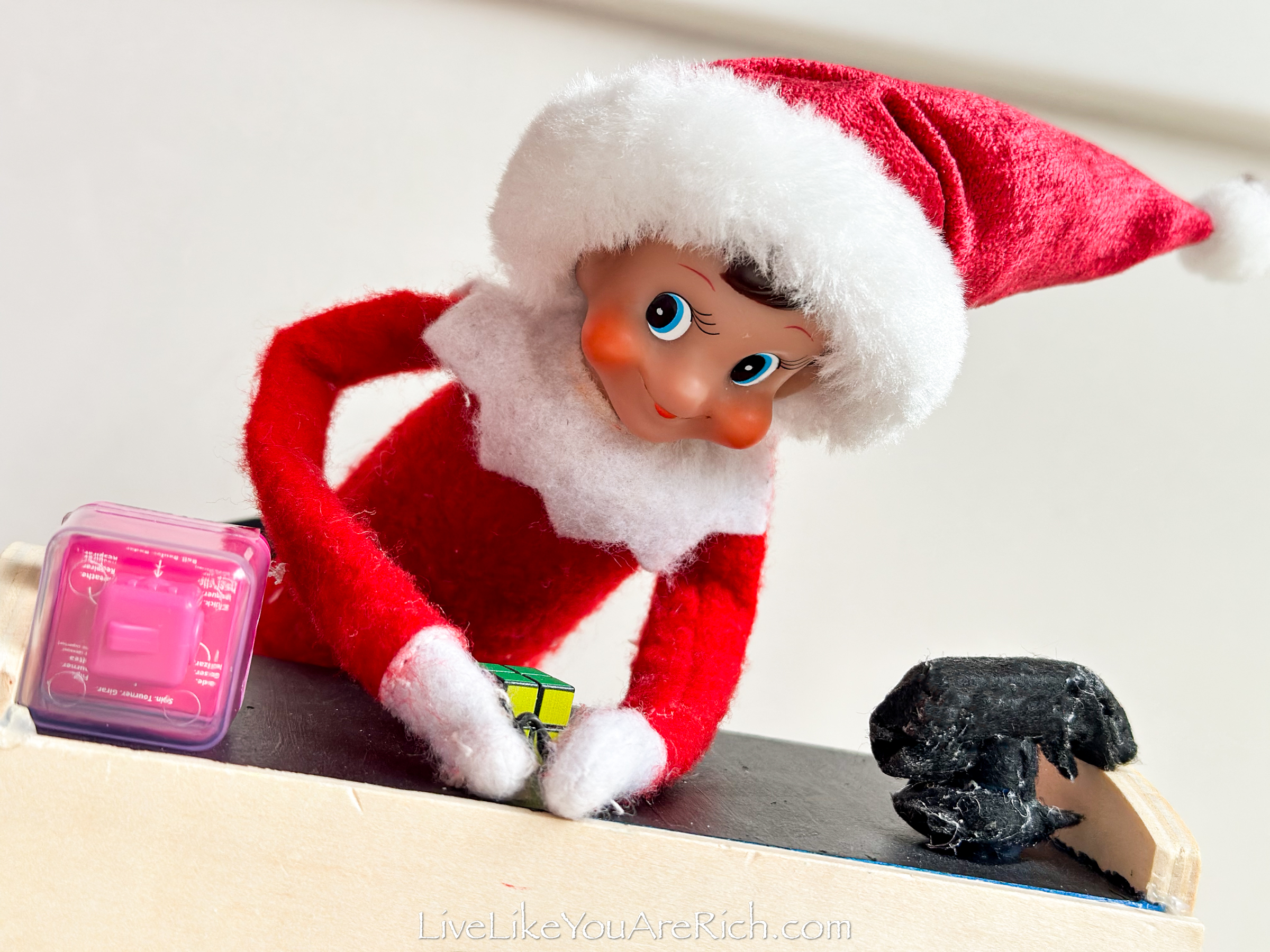 It continued…
She's picking a purse,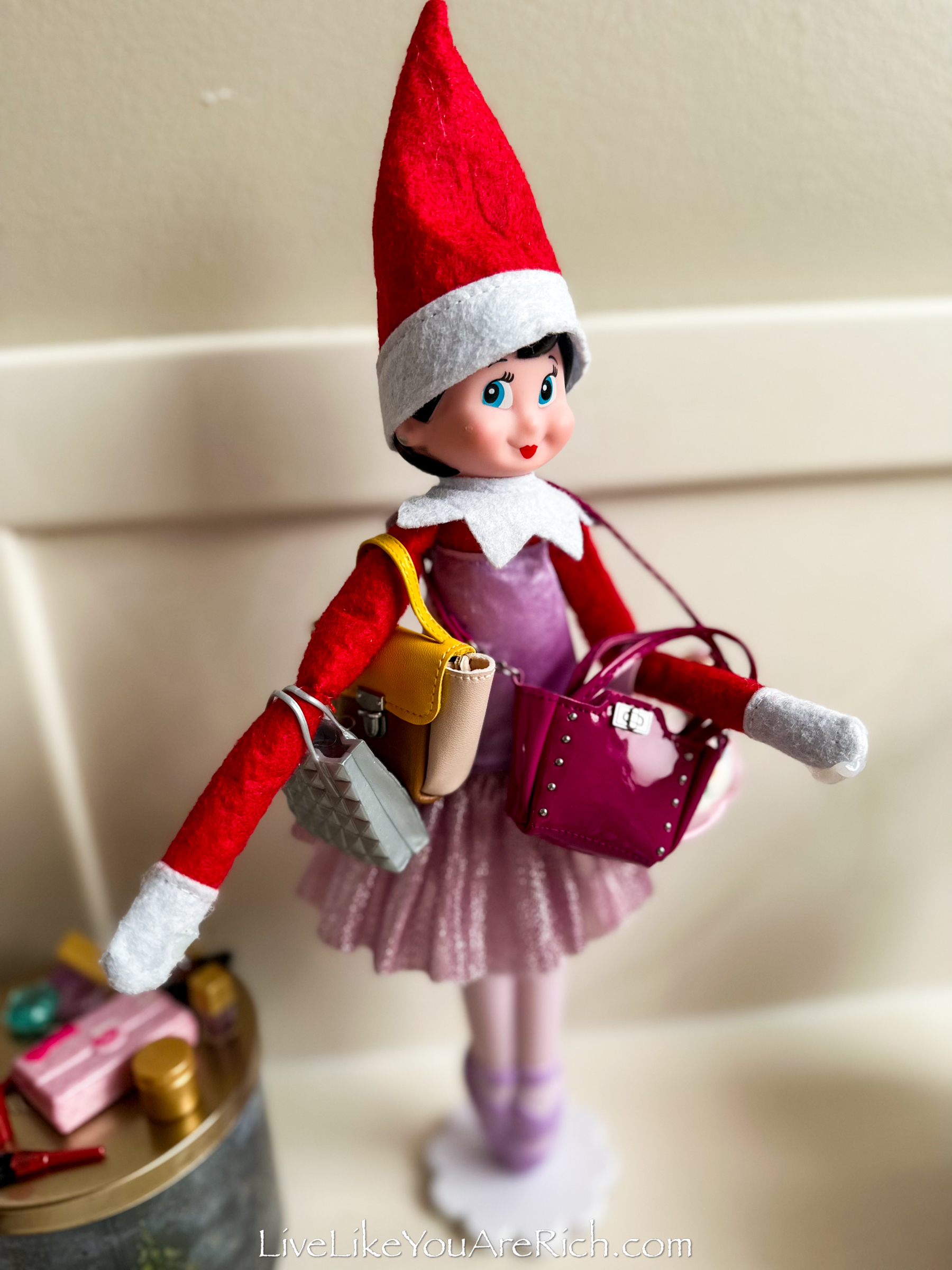 she's checking it twice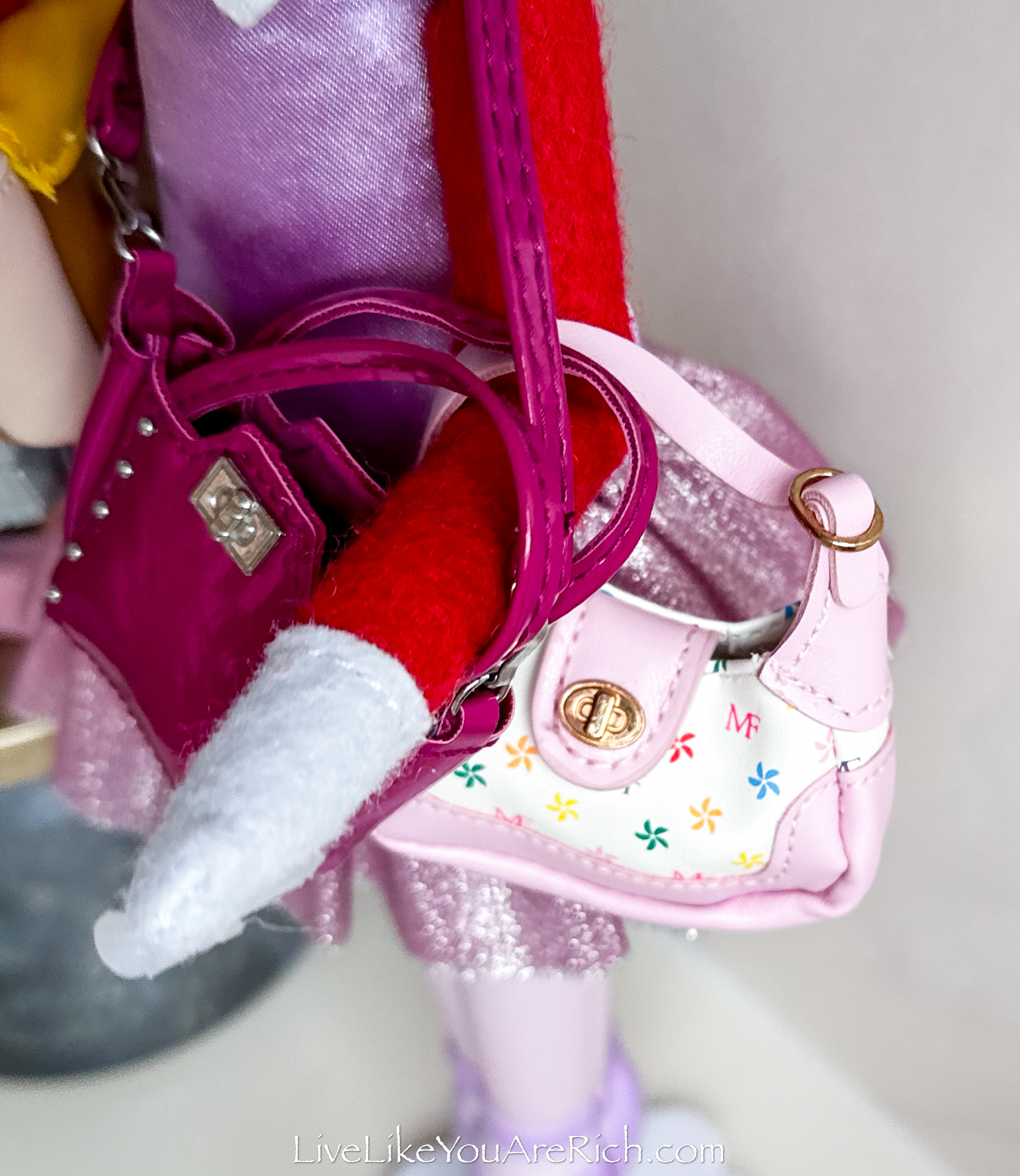 she's wantin' one that matches and looks nice.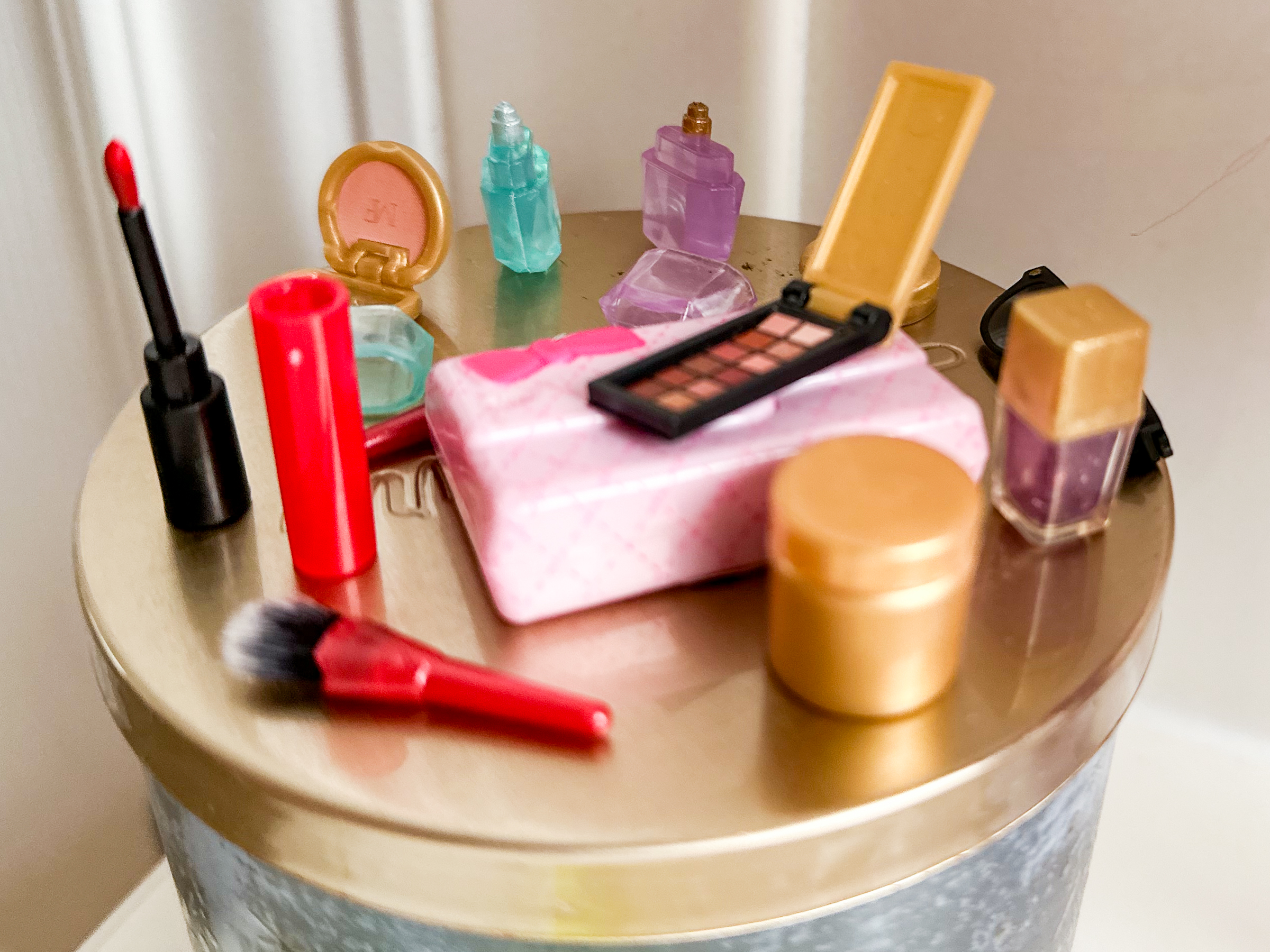 Winter Mint is goin' out on the town.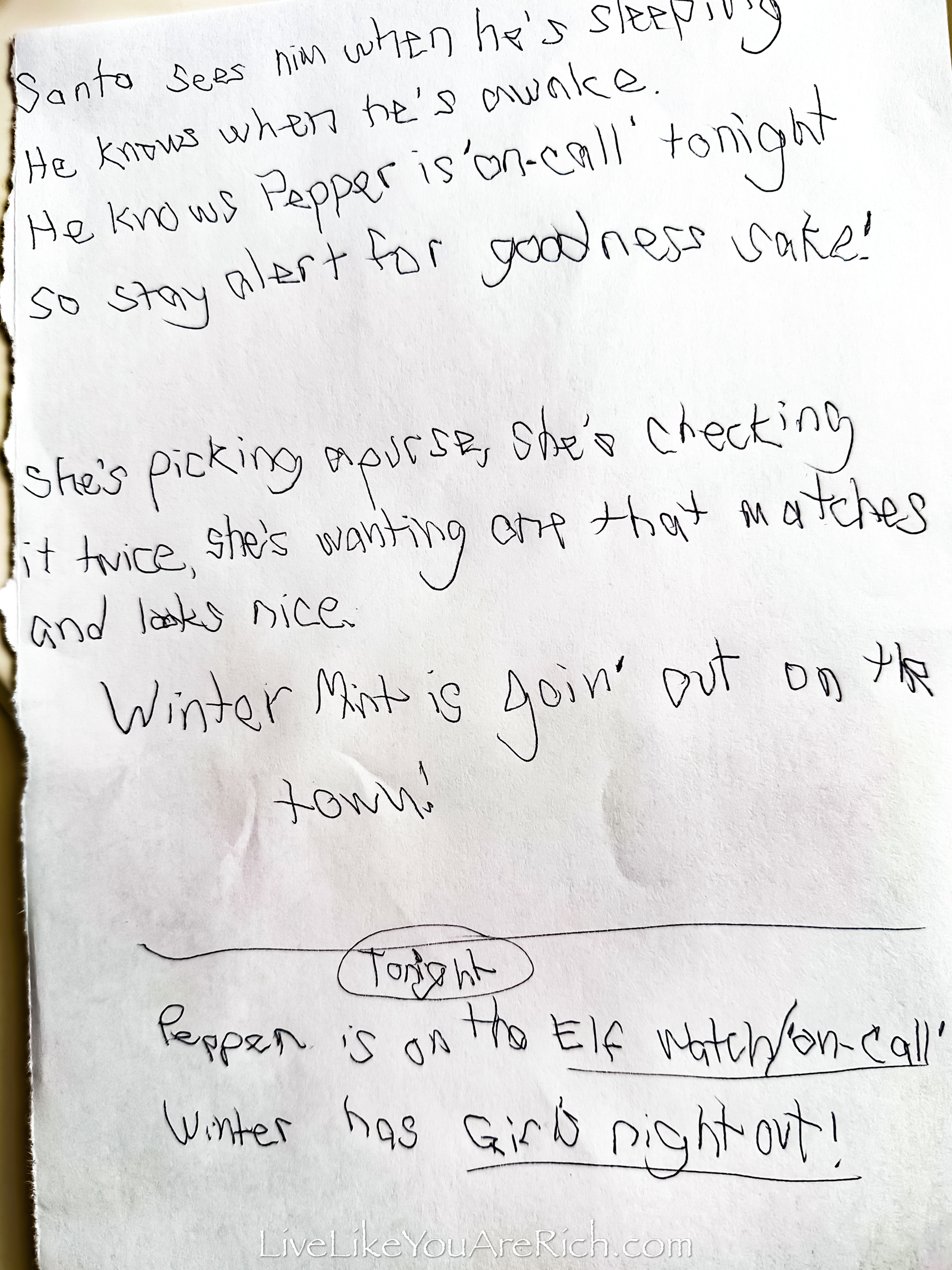 Then the note said, "Tonight— Pepper is on the Elf Watch/On-Call and Winter has Girls' Night Out!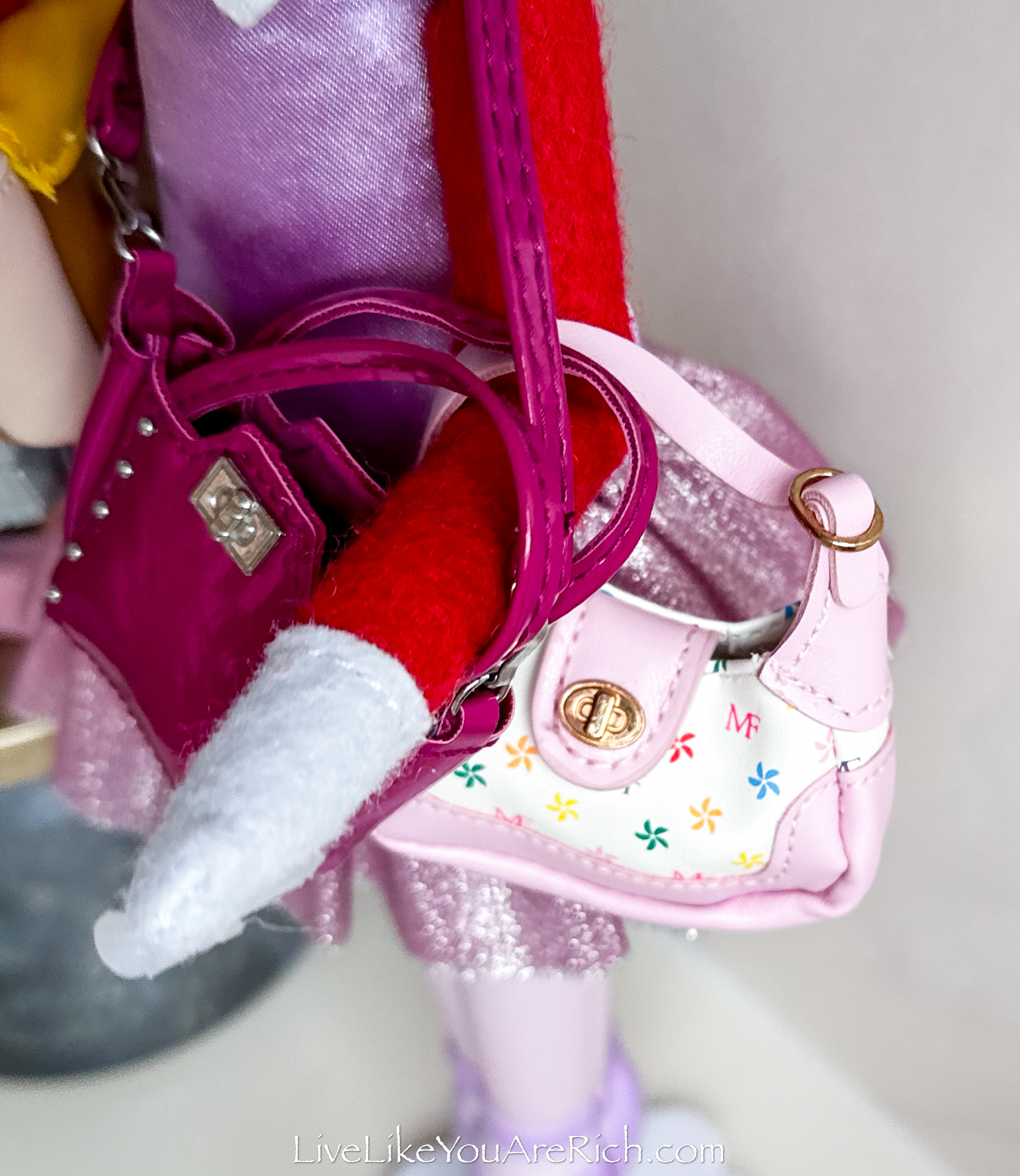 Pepper apparently was on some kind of Elf North Pole Elf Watch/On-Call and Winter was getting ready to head out on the town.
All of my kids appreciated the details in Pepper's tiny fidget cube and Rubix cube.
My daughters absolutely LOVED the tiny details in the makeup, nail polish, perfume bottles, purses, and the lip gloss tube.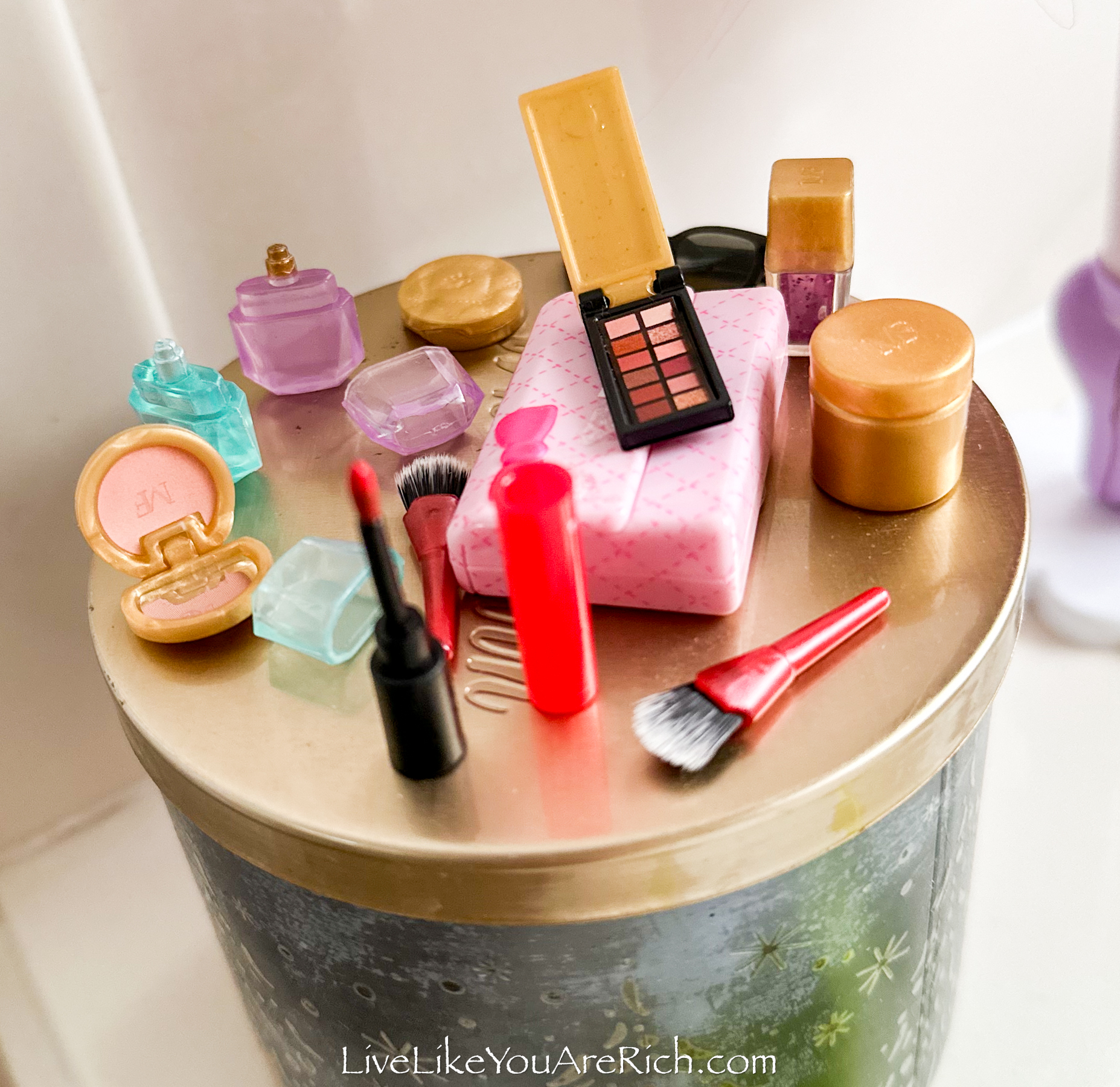 They were careful not to touch the elves, but they played with the makeup and other items on the candle for at least an hour.
I love when these scenes draw my kids in for hours a day, I believe it encourages imagination and creativity.
Supply List for this Elf on the Shelf: Girls' Night Out Scene.
desk and chair (Kid Kraft So Chic dollhouse)
Mini Brands Fashion items (makeup, purses, etc.)
Mini Brands Toys Rubix cube and fidget cube
telephone made for this Elf on the Shelf: Goodnight Moon scene
vanity seat from this Kid Kraft Rainbow Dreamers Dressing room set
Stand-up mirror from KidKraft Rainbow Dreamers Seashell Bathroom Dollhouse Furniture with 8 Pieces
A Bath and Body Works candle held the makeup I assume so that it would be more in view and reachable for Winter.
How I think Pepper and Winter set up this Elf on the Shelf: Girls' Night Out Scene.
This scene is pretty self-explanatory just by looking at the photos.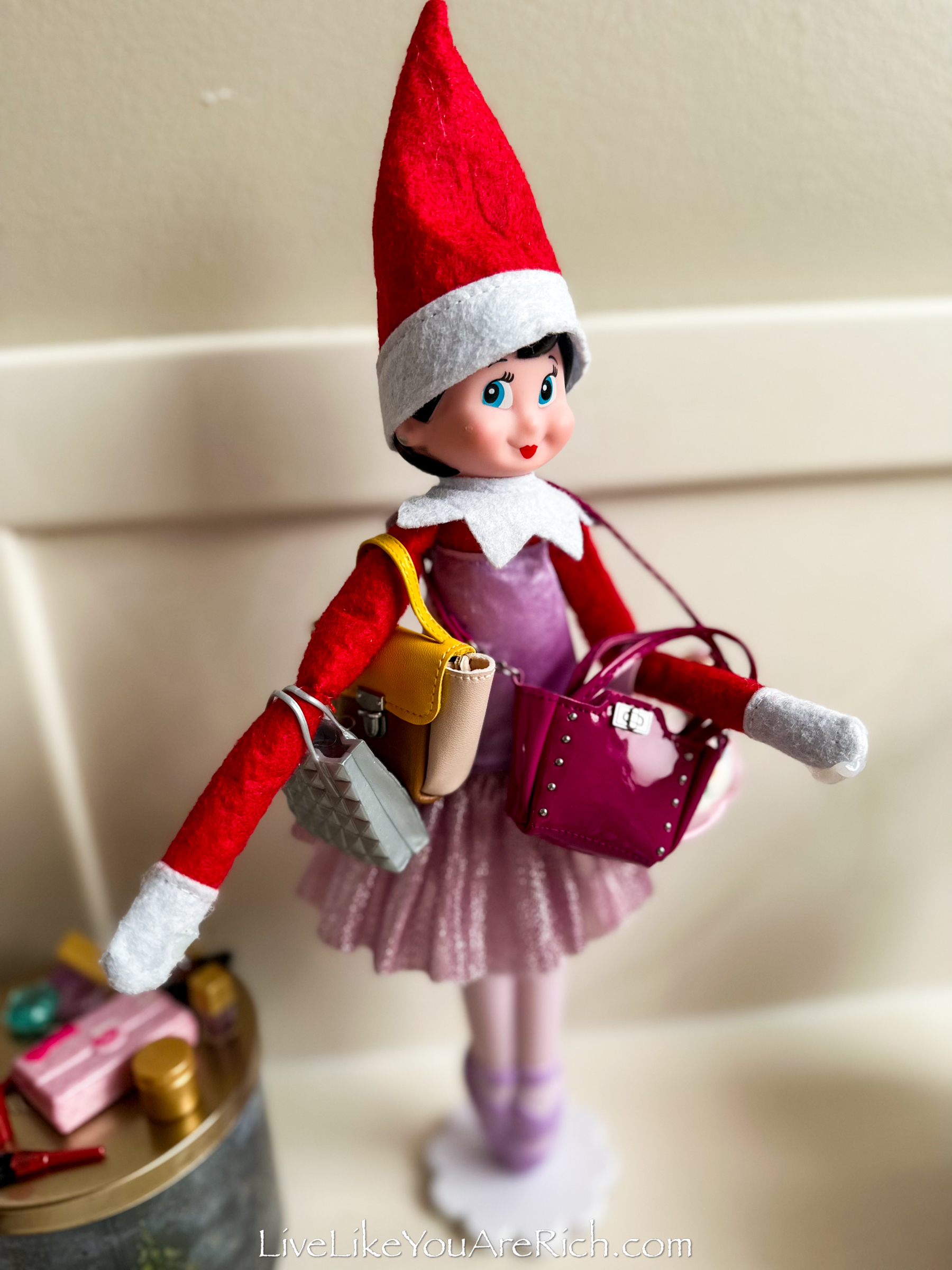 The only thing handmade was the telephone which was made for the elves' Goodnight Moon scene.
They left it here at our house last December and we later added it to my daughter's KidKraft So Chic dollhouse when we remodeled it together.
I believe it is made with black folded felt, hot glue, and silver sequin.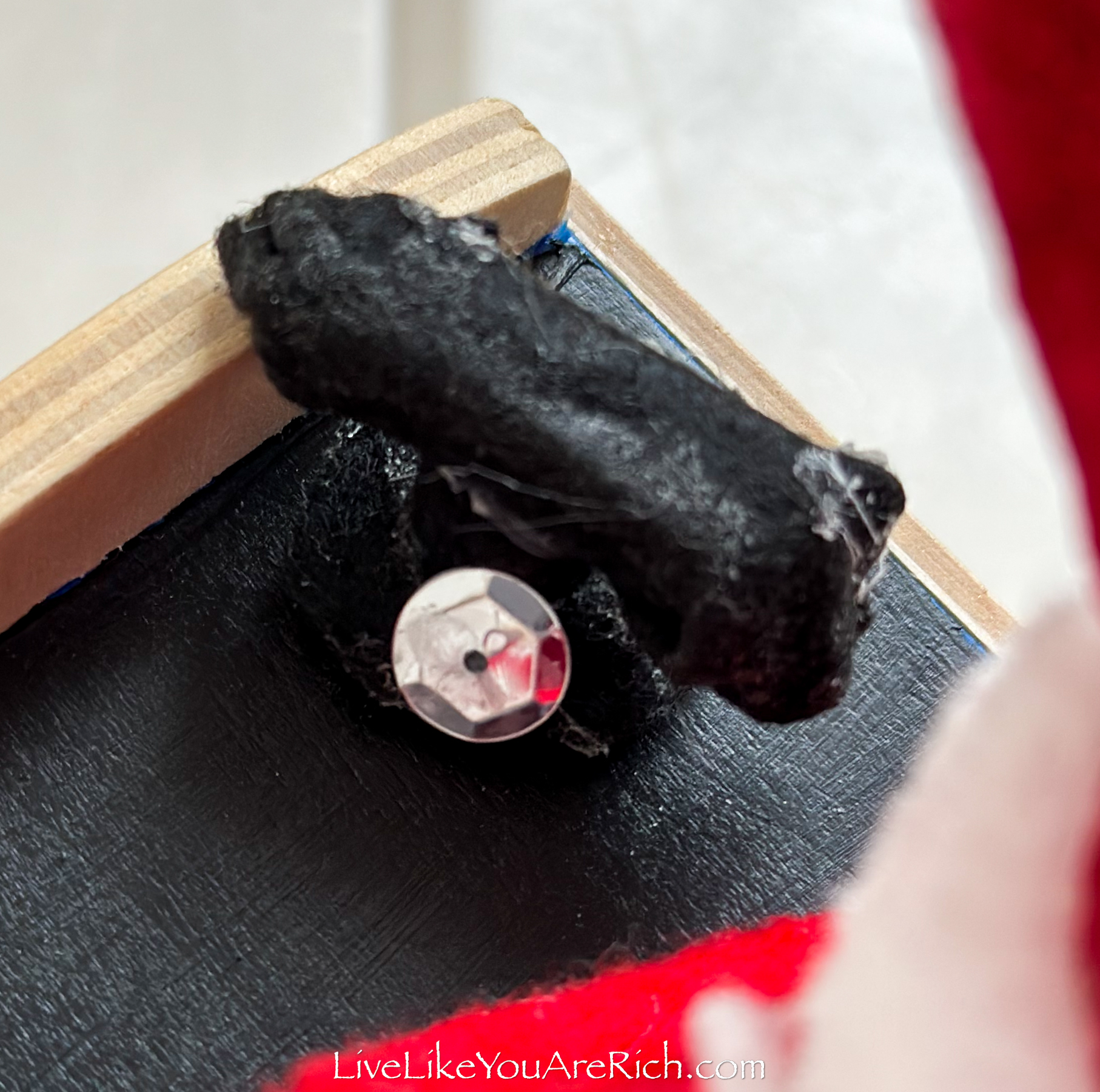 The rest of the items were Mini Brands Fashion, Barbie accessories, or dollhouse furniture.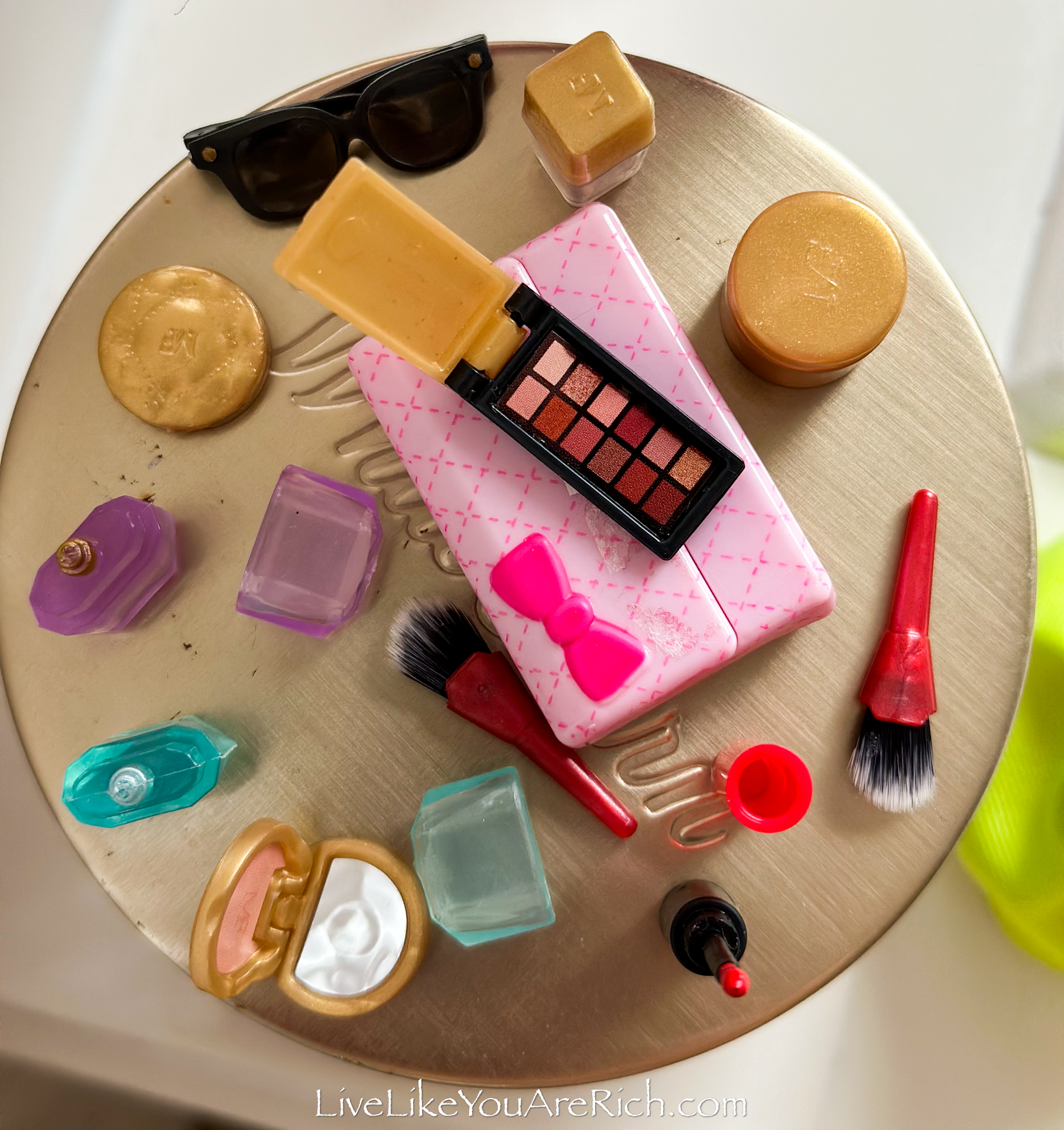 Oh, and they wrote a note. Their handwriting is pretty bad but I told my kids they are tiny and trying to write large enough so we can read it easily has to be difficult to do and as a result, is pretty messy.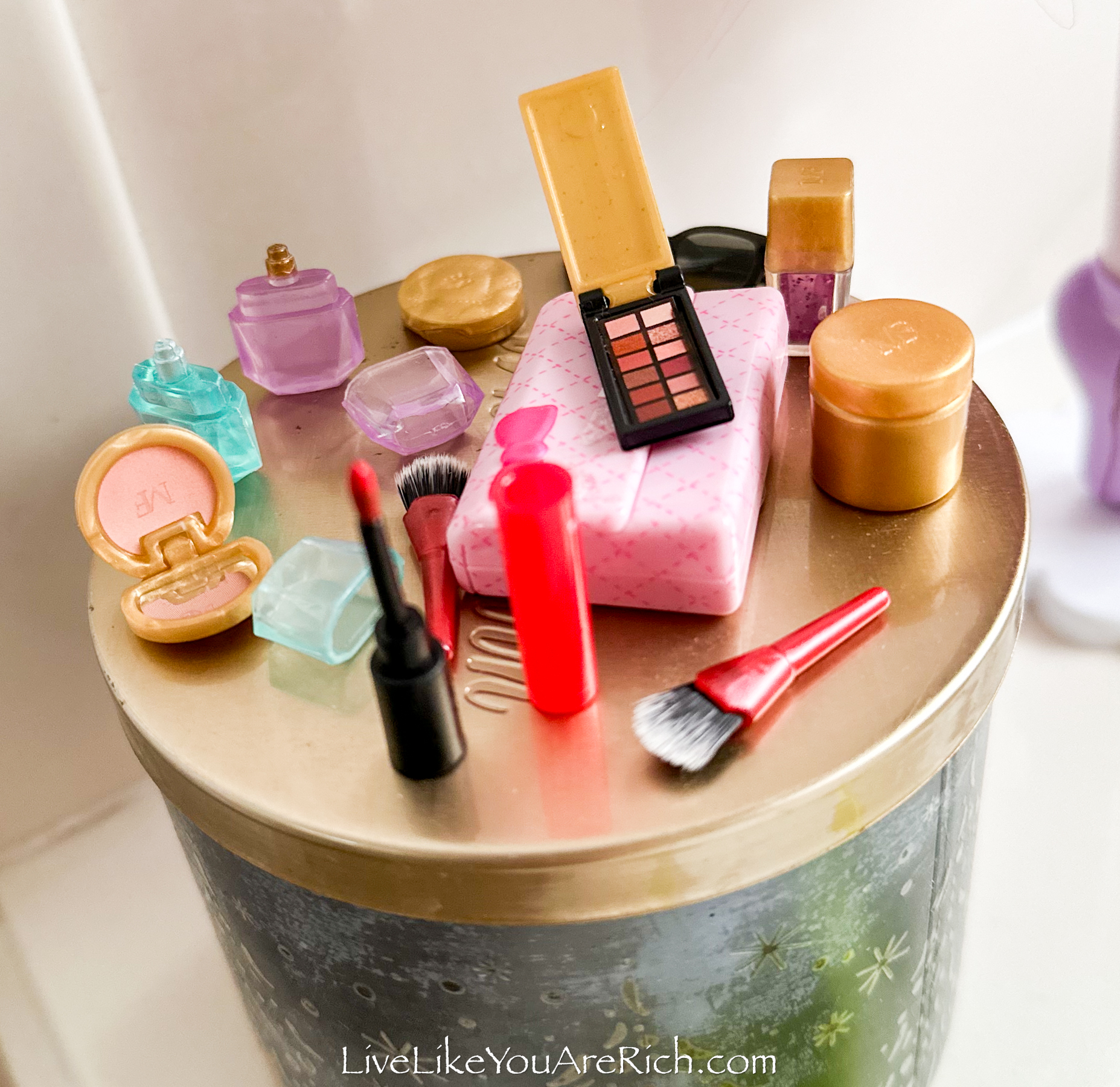 That's it. It looks like this scene only took a few minutes for the elves to set up.
To see more details of this Elf on the Shelf: Girls' Night Out scene, check out the video on this post.
To see more Elf on the Shelf ideas check out this post here. I'll be adding more this December as well.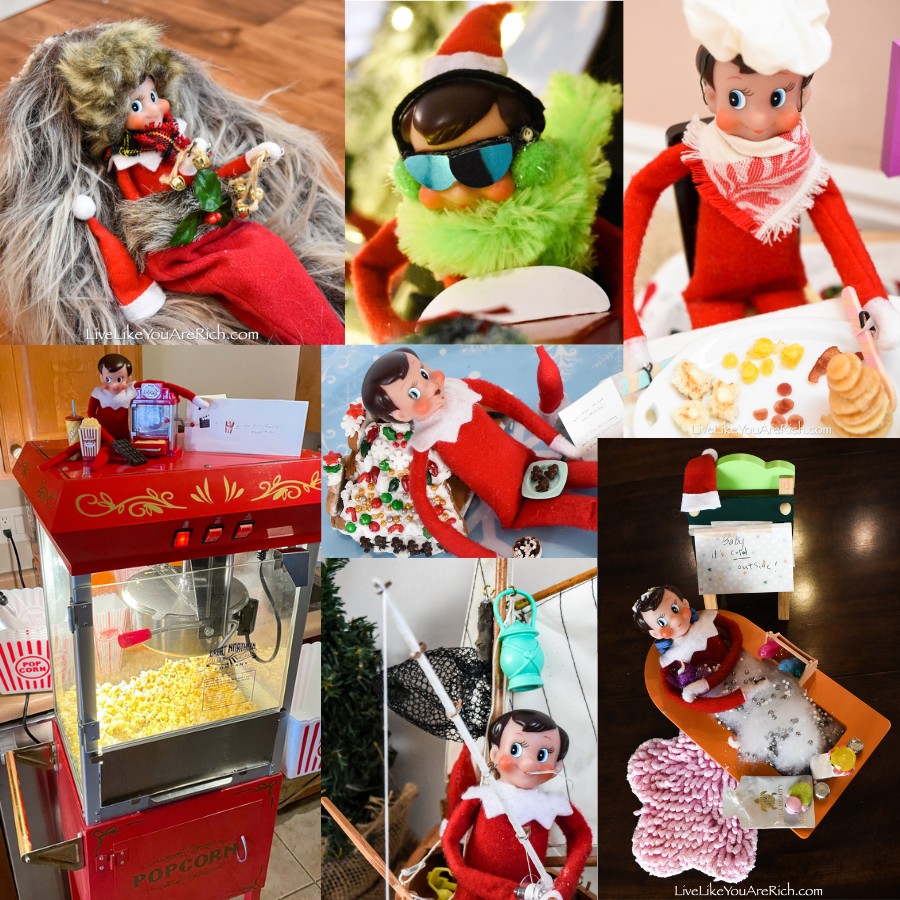 For other 'rich living' and D.I.Y. decor tips please subscribe, like me on Facebook, and follow me on Pinterest and Instagram.