Elf on the Shelf: Sushi Night.
Today our Elf on the Shelf Duo found their way into my son's bedroom.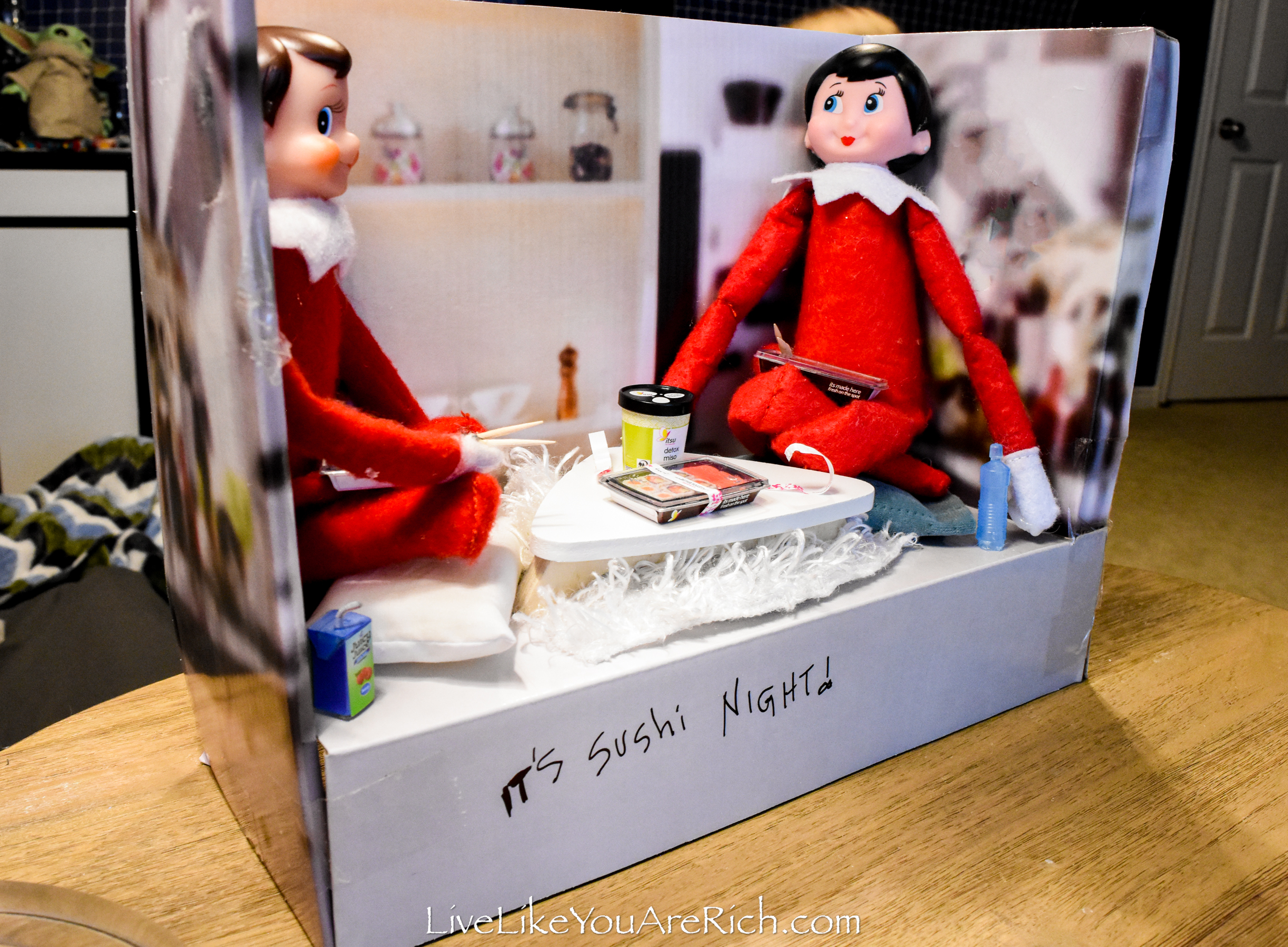 They were having a Sushi Night in a restaurant or kitchen type of setting.
I love that they are sitting on Zabutons (Japanese rectangular floor pillows) next to a Chabudai (a low Japanese table).
They are eating sushi rolls,
nigiri,
miso soup,
edamame, and sashimi.
Winter has some ginger, wasabi, and soy sauce in her TOGO container.
They are both eating with chopsticks.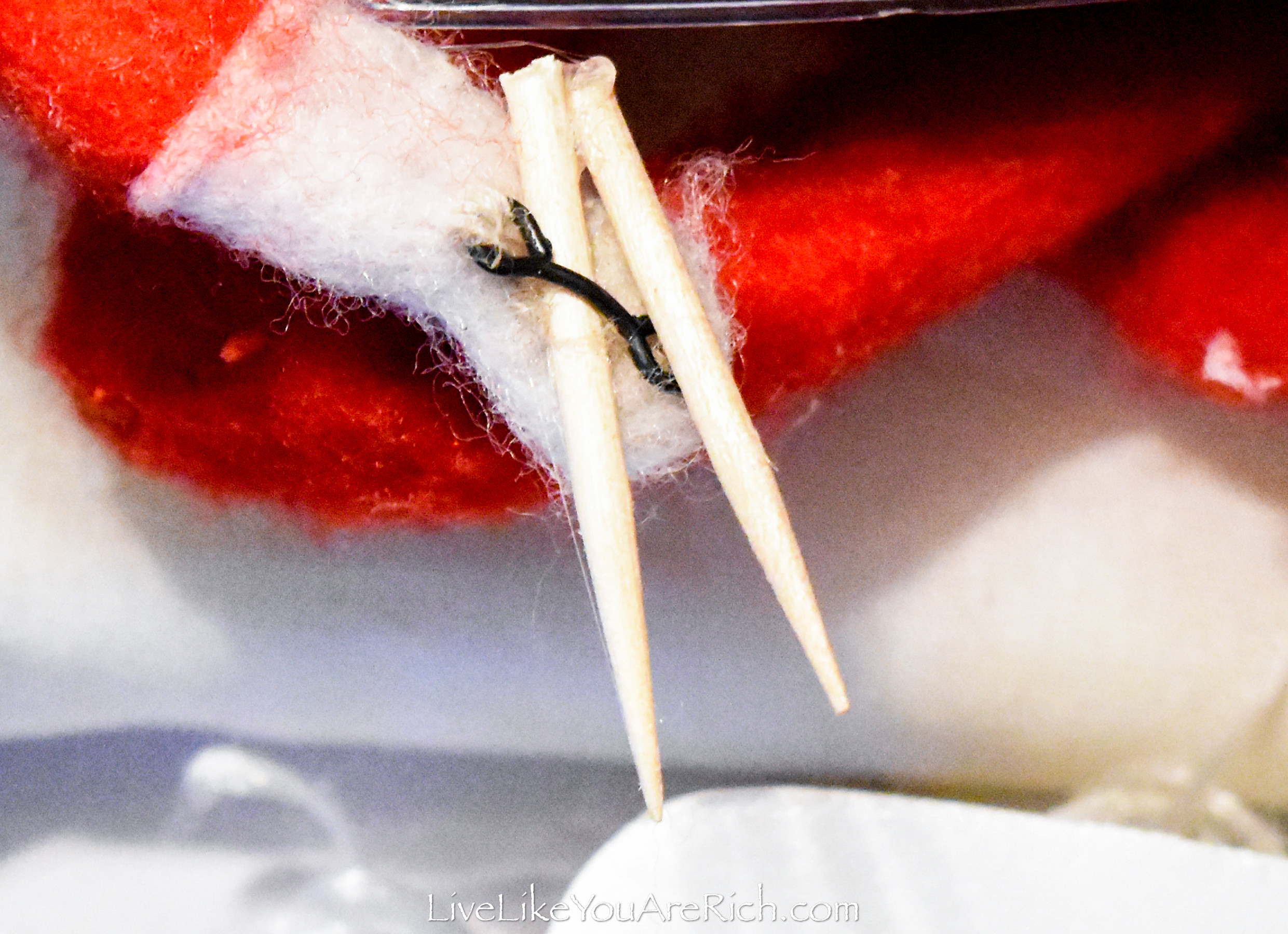 Winter is drinking some water.
and Pepper is drinking some berry juice.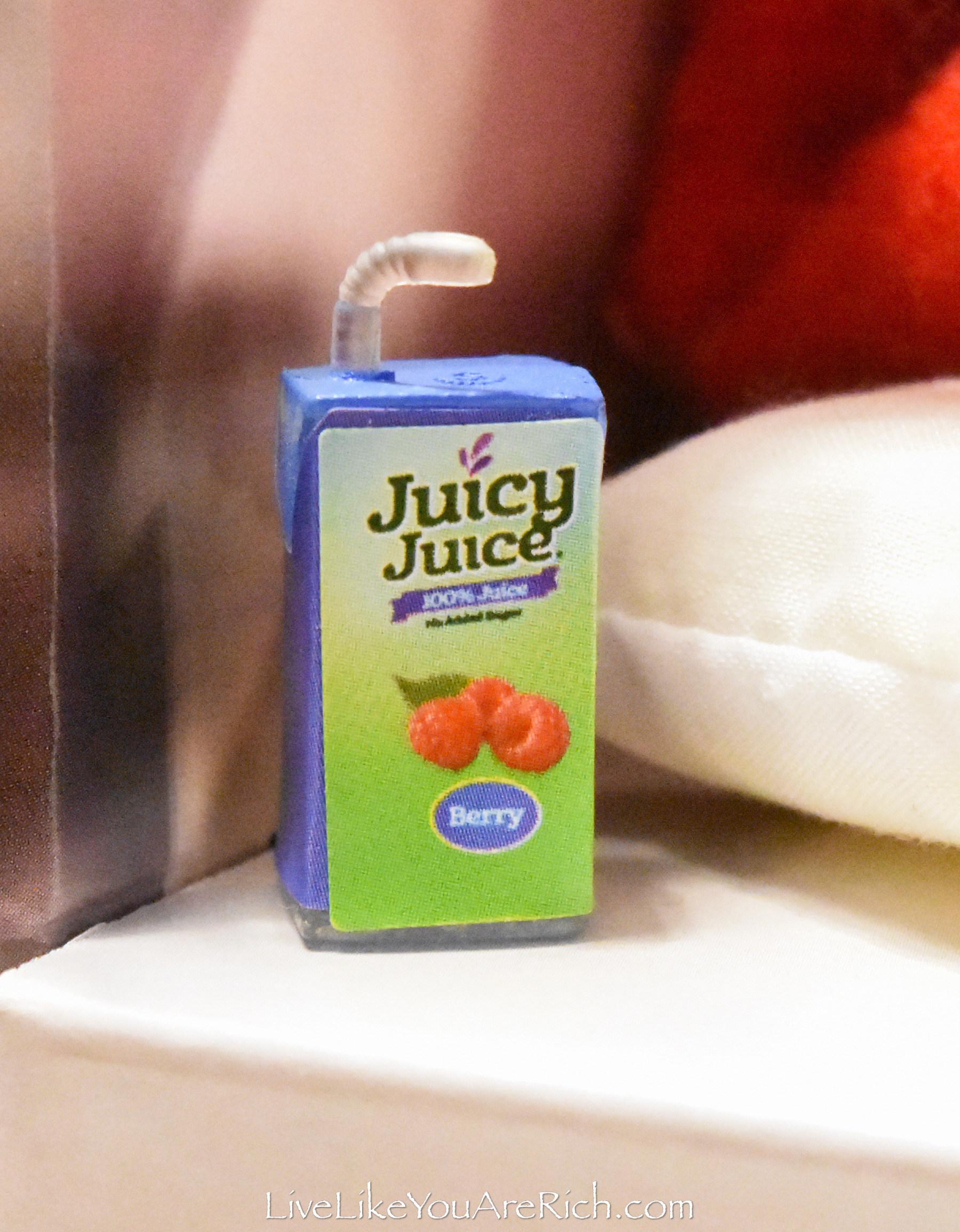 They are sitting in a box that came with a blender and mixer toy from the Member's Mark toy line.
There is a blurred background but you can see that there are spices and other food or kitchen items in the back. It gives the scene a restaurant or kitchen look.
My daughter noticed that there is a pepper shaker in the background of the box.
Our Elf on the Shelf boy is named, Pepper, so my daughter found that so cute.
I honestly didn't even notice this detail until she pointed it out.
They wrote on the box, "It's Sushi Night!" There is a tiny fish at the bottom of the exclamation point.
My kids loved this scene and asked if we could get sushi tonight. I said we could.
Supplies that I think Pepper and Winter used for this Elf on the Shelf: Sushi Night scene.
Mini Brands Foodie Sushi finds. I think they bought 25 mini-brand items in kits from Sam's Club that were $10 off each
Box from this mixer, & blender 3 appliance kit ($9.99 right now at Sam's Club-Member's Mark) It just so happened that we opened this the other day and the box was lying around and worked perfectly as the background for the elves.
floor pillows (handmade material, hot glue, polyfill)
low table from Kid Kraft Kid Kraft KidKraft Designed by Me™: Magnetic Makeover Wooden Dollhouse low table
mini brands Juicy juice box
rug (material)
How I think Pepper and Winter put together this Elf on the Shelf: Sushi Night scene.
It's pretty self-explanatory looking at the photos.
The few things that are a little bit handmade are, they cut toothpicks with wire cutters to form chopsticks.
Then they took material and using a hot glue gun glued 3 sides together and stuffed polyfill into the zabutons and then hot glued the final edge.
They got a box that was lying around the house and had a back so they could lean against it, a rug, and a Chabudai, and sat down with legs folded on their zabutons.
They had opened about 8 Mini Brands Foodie balls to get the sushi stuff they are using. Pepper's juice box came from the Mini Brands Food line.
To see more details check out the video on this page.
To see more Elf on the Shelf ideas check out this post here. I'll be adding more this December as well.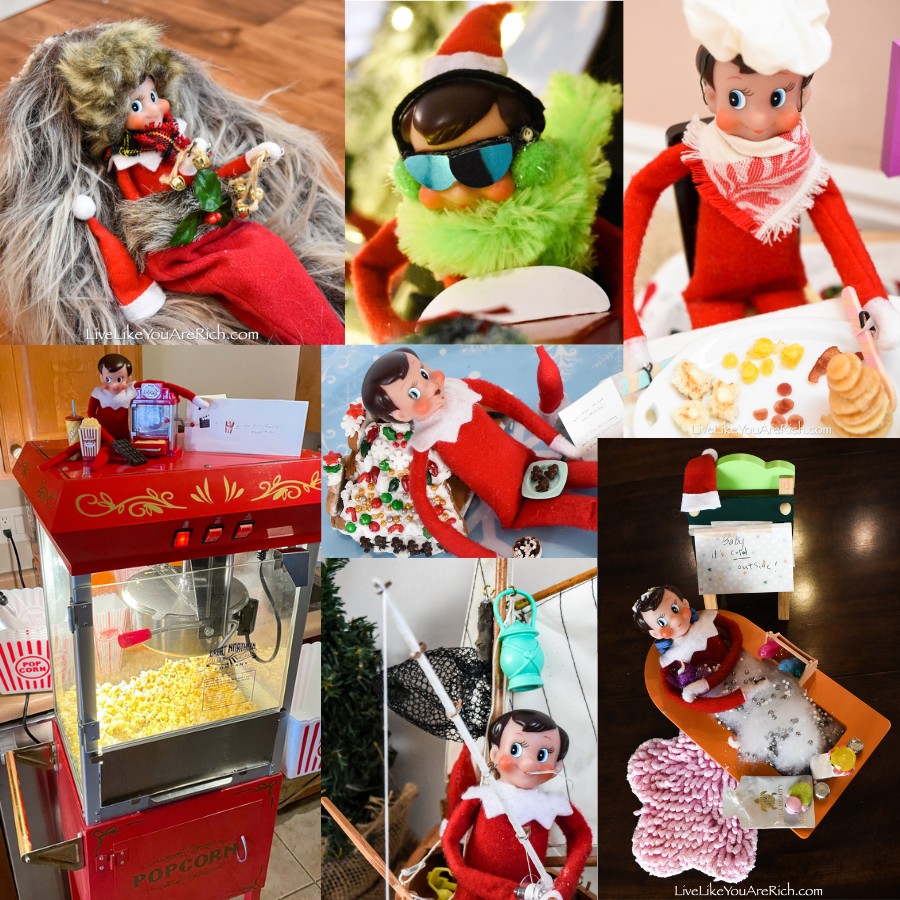 For other 'rich living' and D.I.Y. decor tips please subscribe, like me on Facebook, and follow me on Pinterest and Instagram.