Elf on the Shelf: Tea Party.
This morning, our Elf on the Shelf sibling duo, Pepper and Winter, found their way into my three-year-old's room.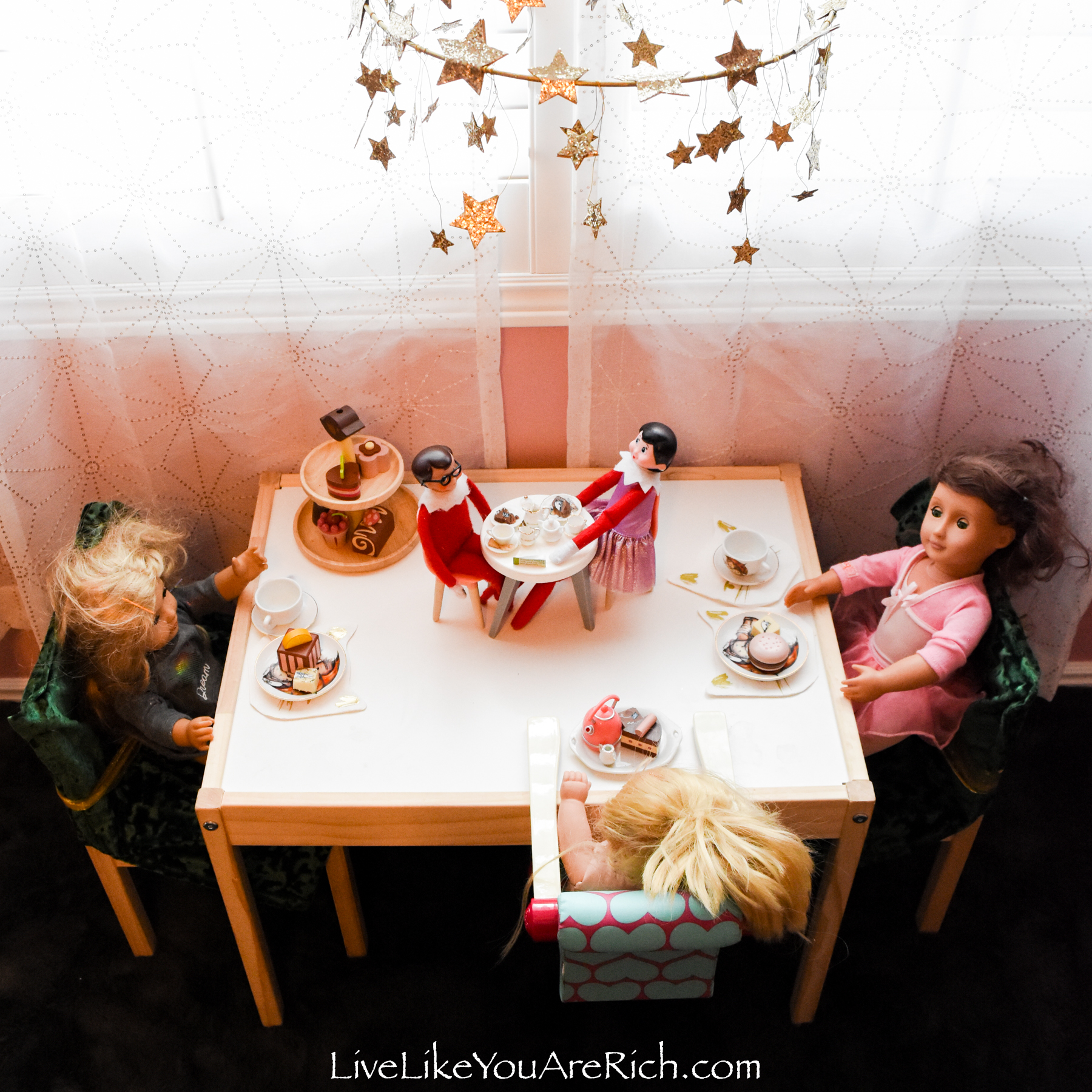 It was so cute to see them having a tea party with my daughter's dolls.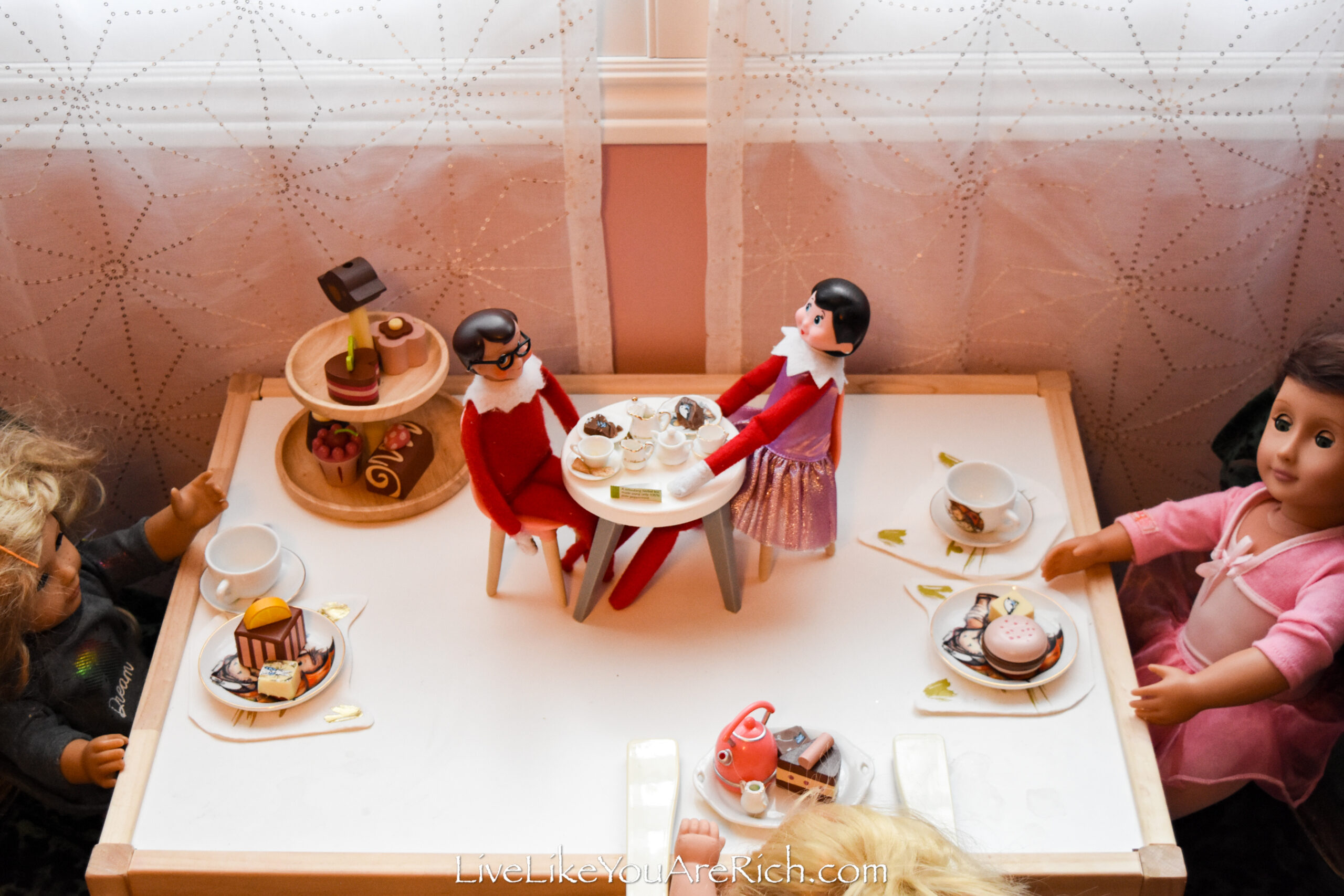 My daughter absolutely loved that they were finally in her room!
It was such a dreamy day for a tea party.
We have had snow the past three days and as a result, there was a really nice light coming in through Amelia's bedroom window.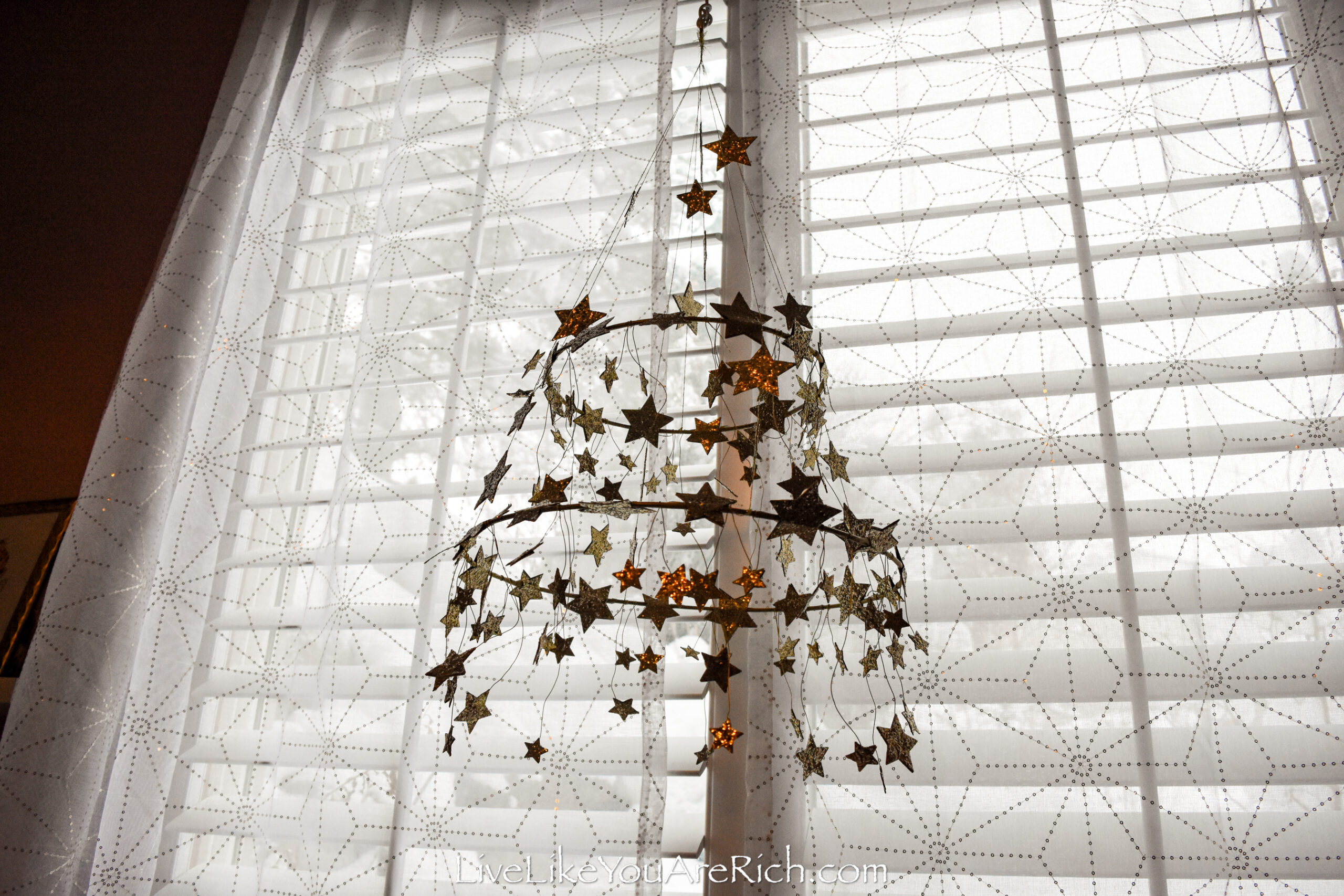 It was diffused by her curtains and cast a lovely light on her dolls and this Elf on the Shelf: Tea Party scene.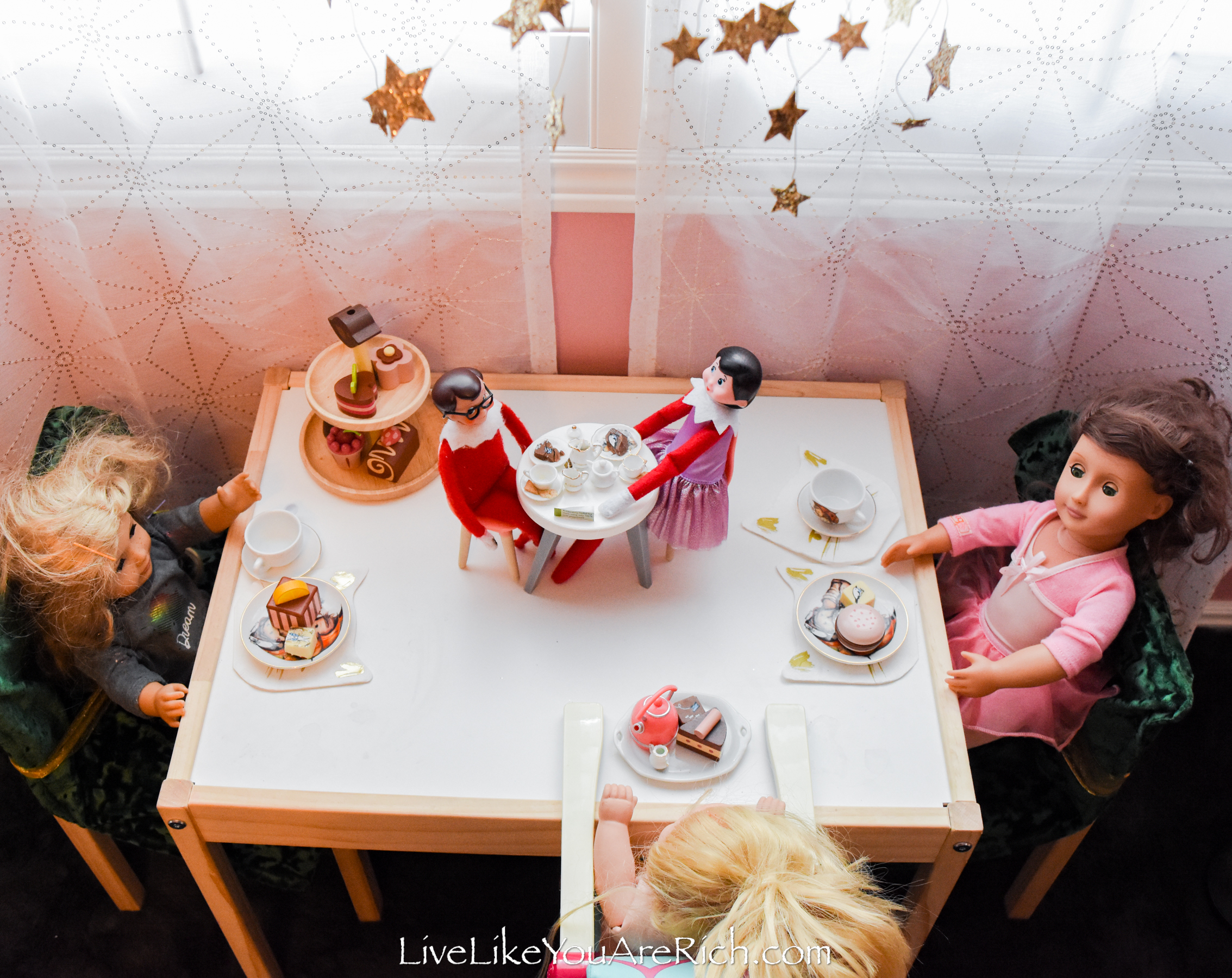 I loved that Pepper Mint and Winter Mint set up the dolls' plates using both real and fake food.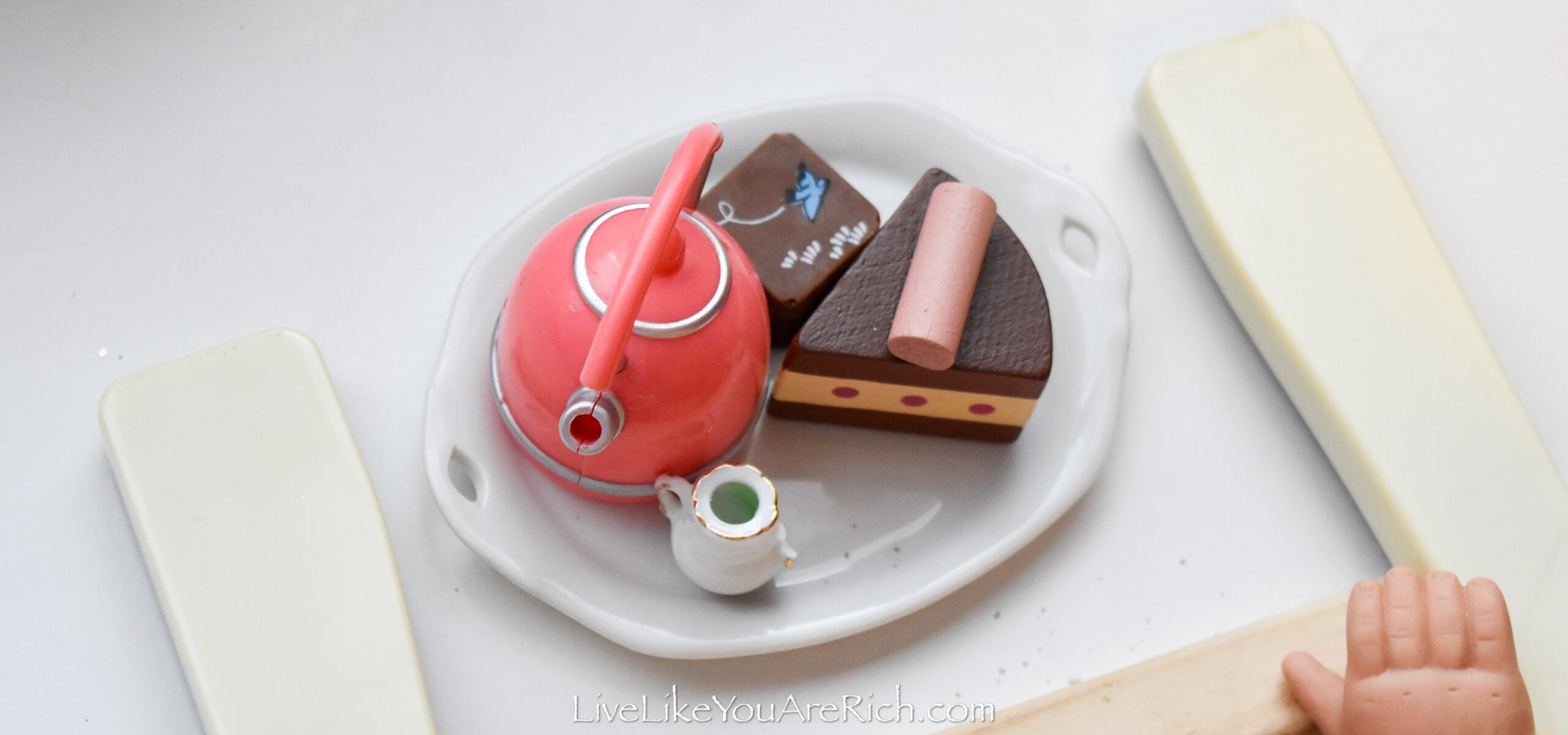 I purchased this darling wooden tea treat stand with treats from Neiman Marcus.
It is from the brand Tea Leaf Toys.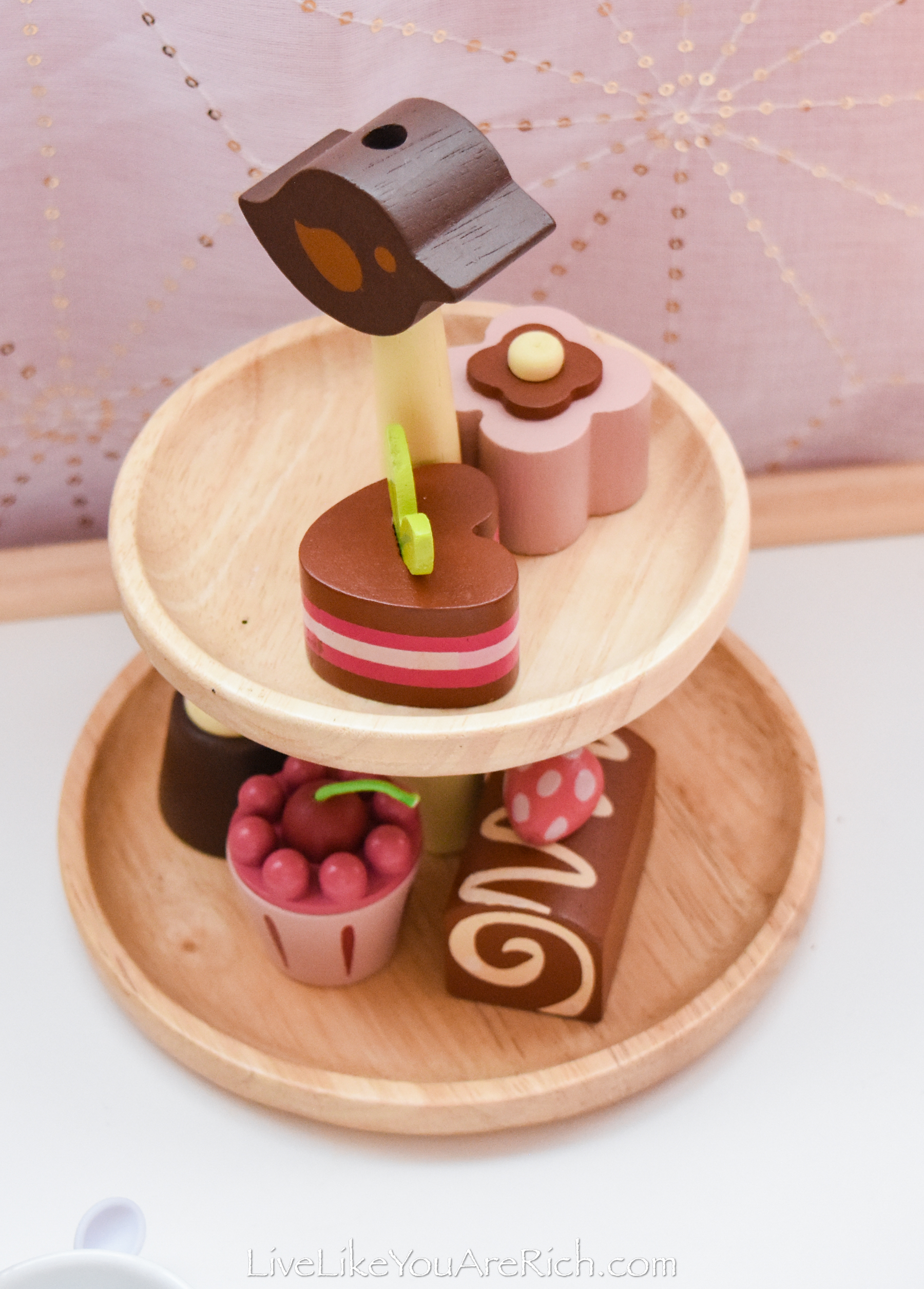 The Peter Rabbit printed chocolates have been in our pantry since my son's Peter Rabbit birthday party.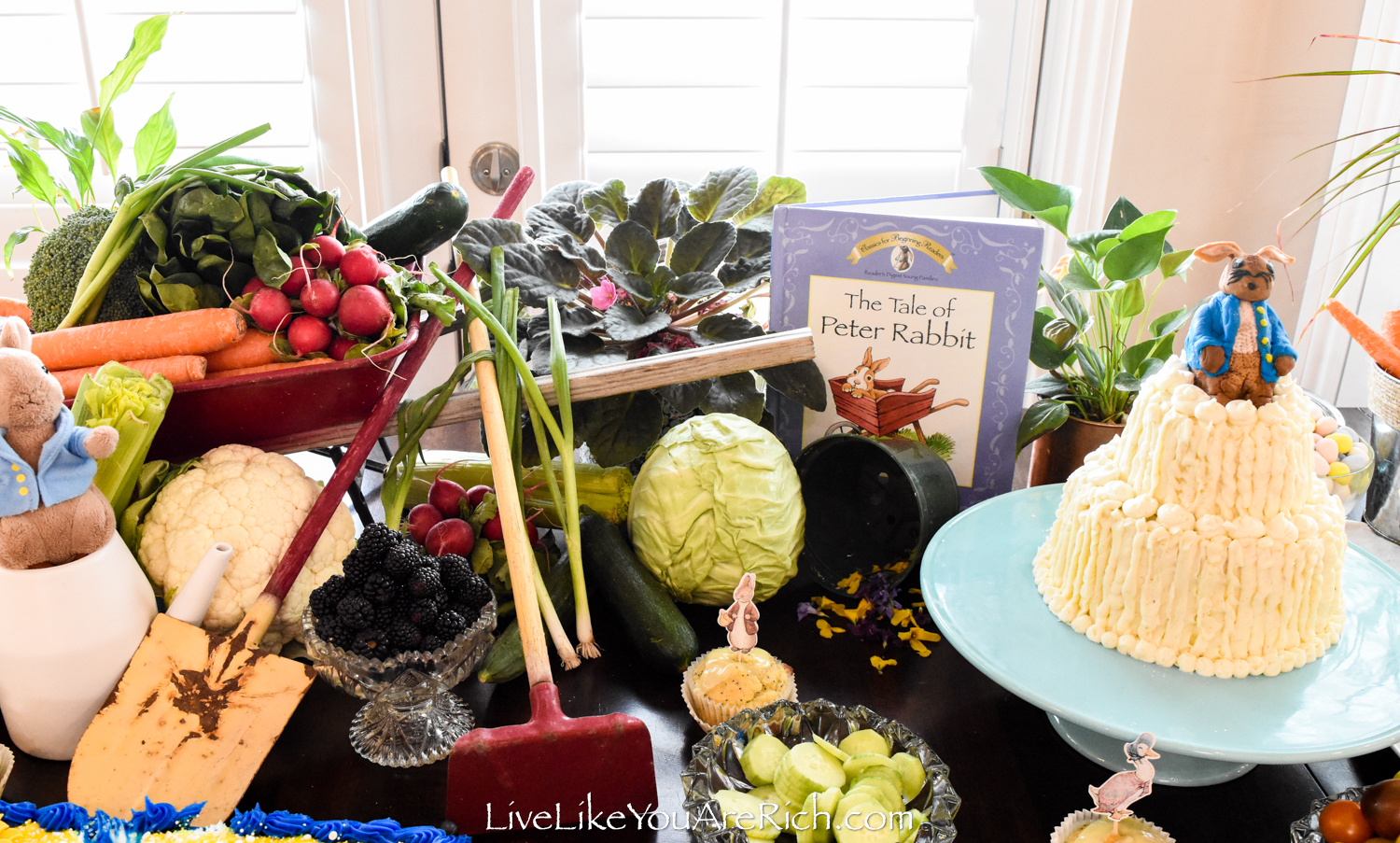 We had the party in April and they were getting old so I'm glad they were put to use.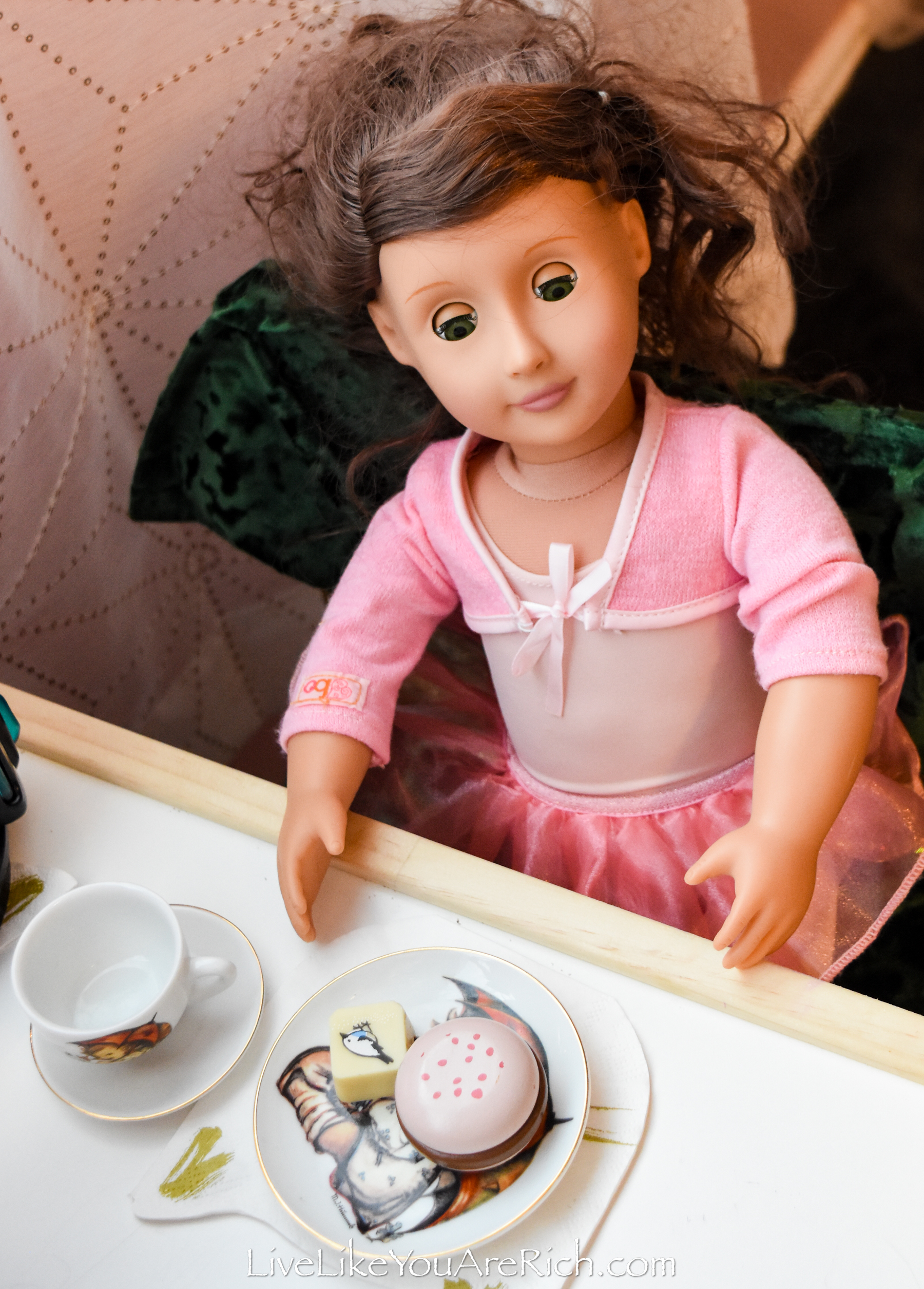 Years ago my grandma gifted us a few Hümmel tea sets— both a kids' size and a miniature set which I think is a 1:12 or 1:6 scale version.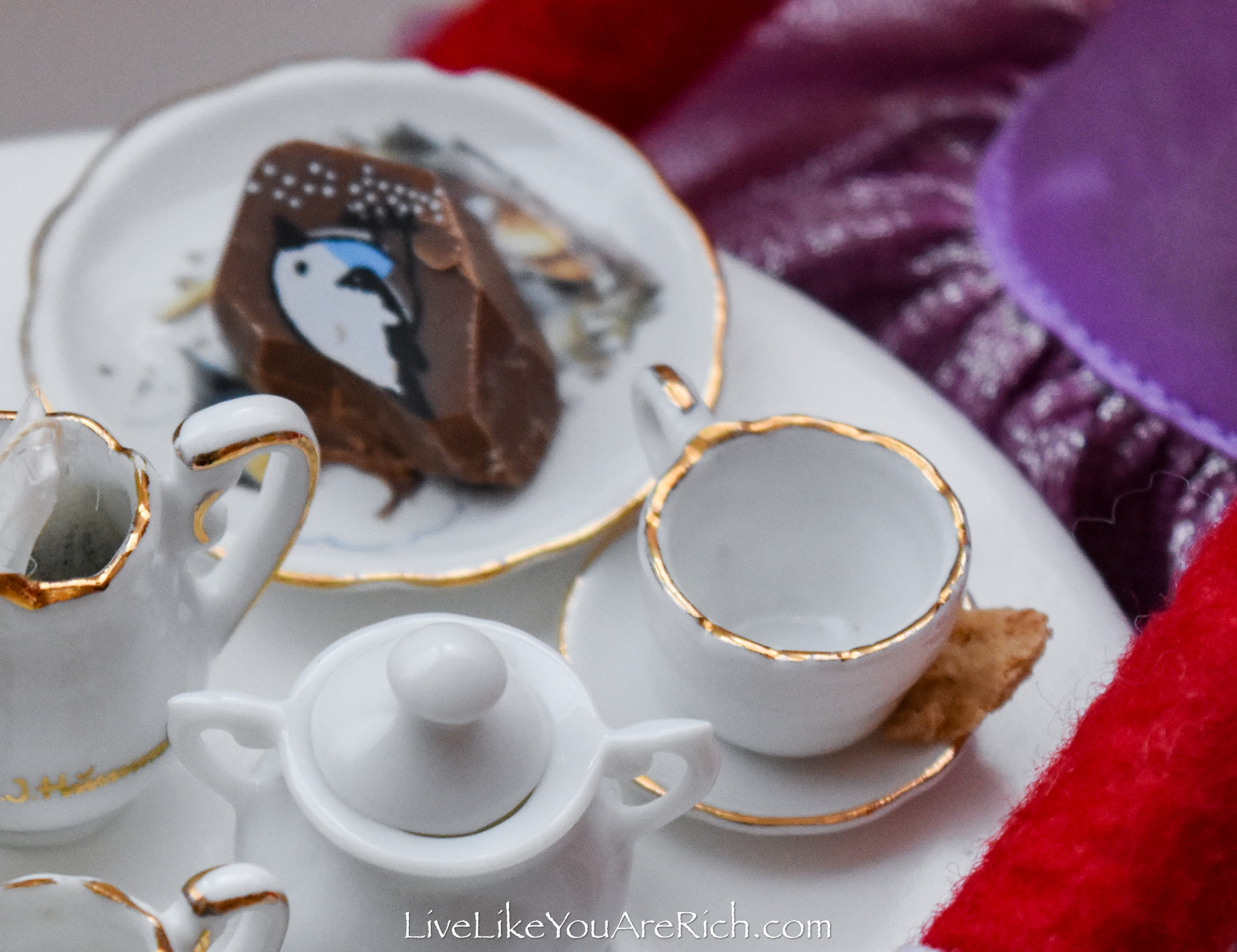 I designed Amelia's room with the thought of having her table always set for a doll tea party.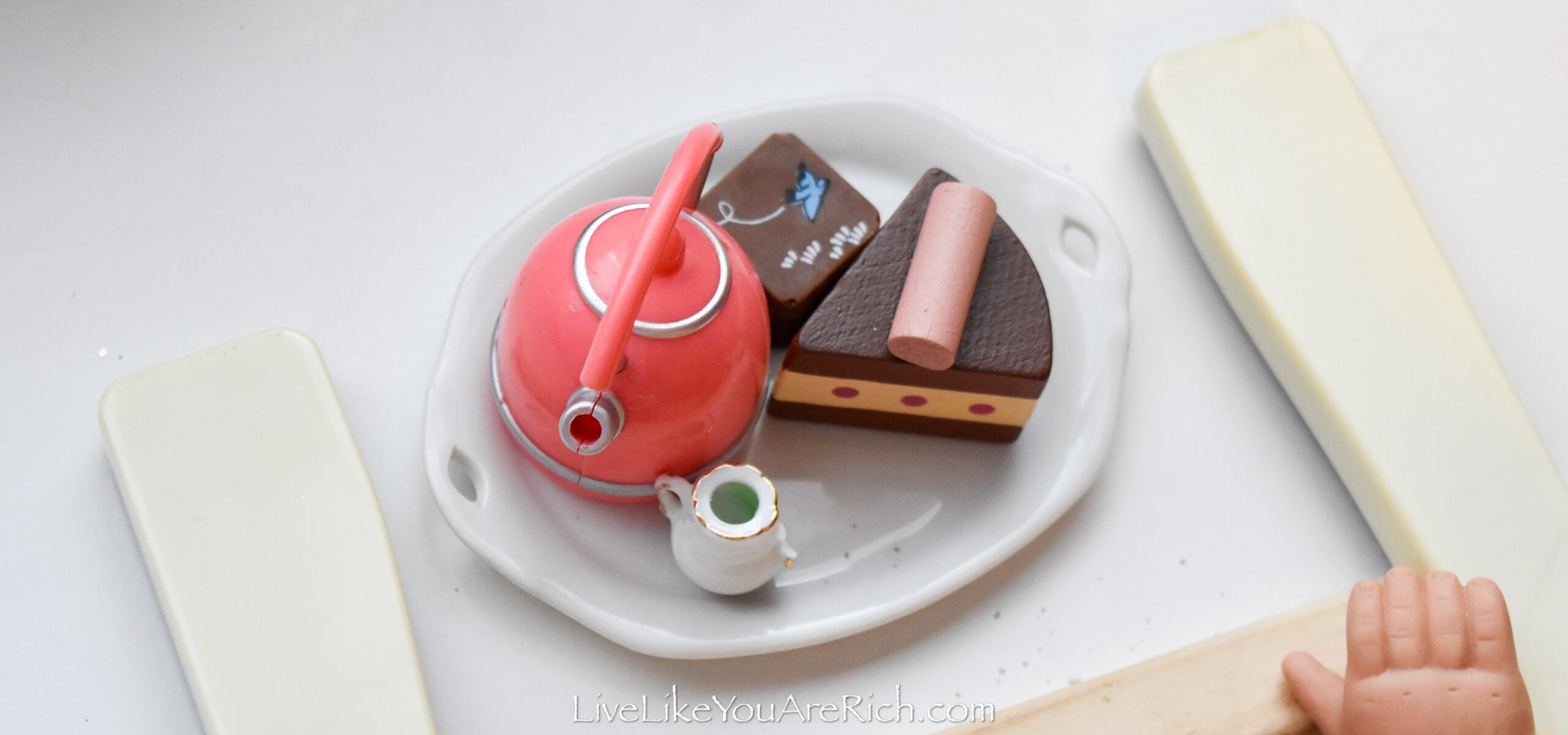 So far, for the past many months, our little tea set items have been on it. She is always having tea parties with her dolls.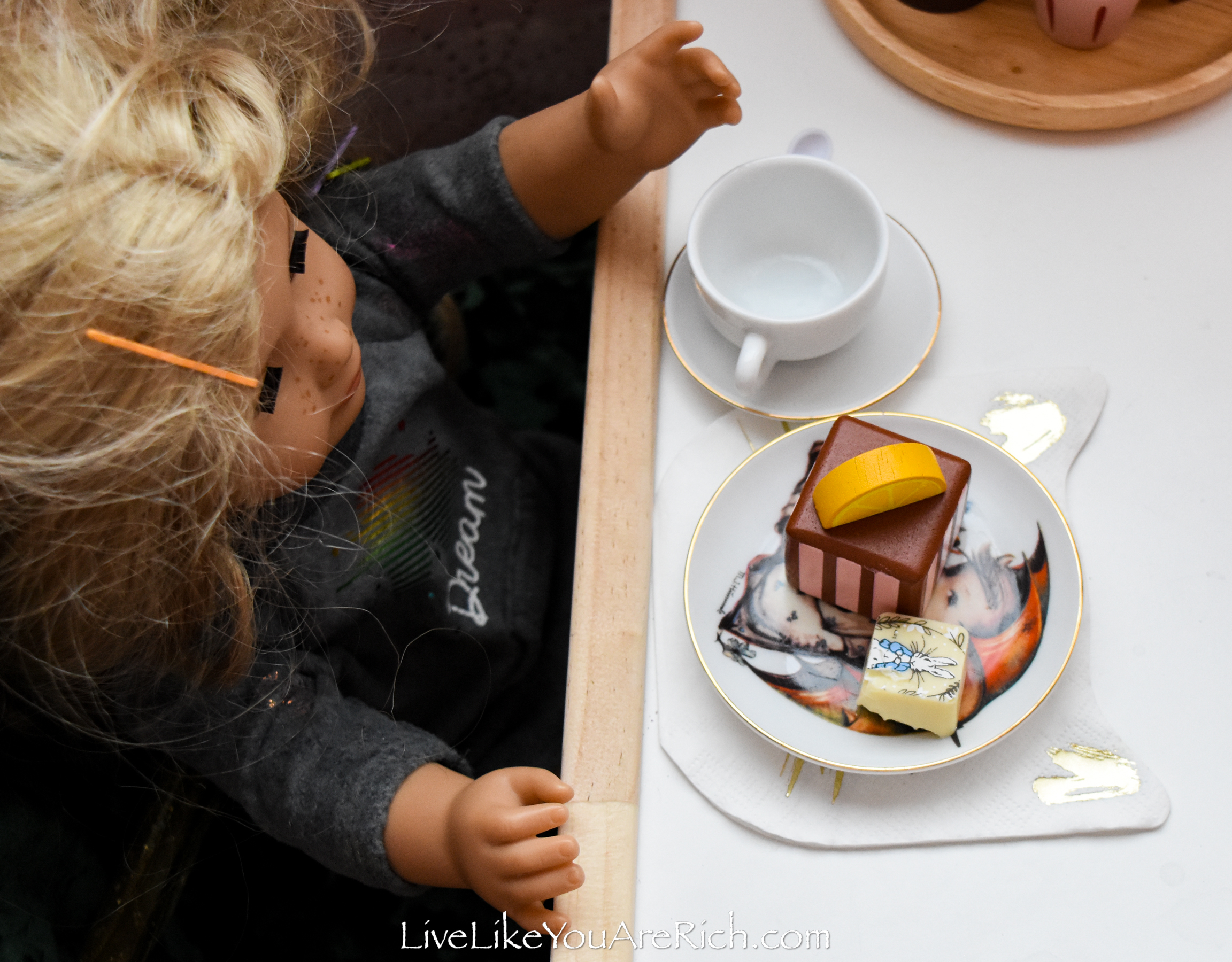 So, it was a pretty quick scene for our Elf sibling duo to set as it is always set with tea party items.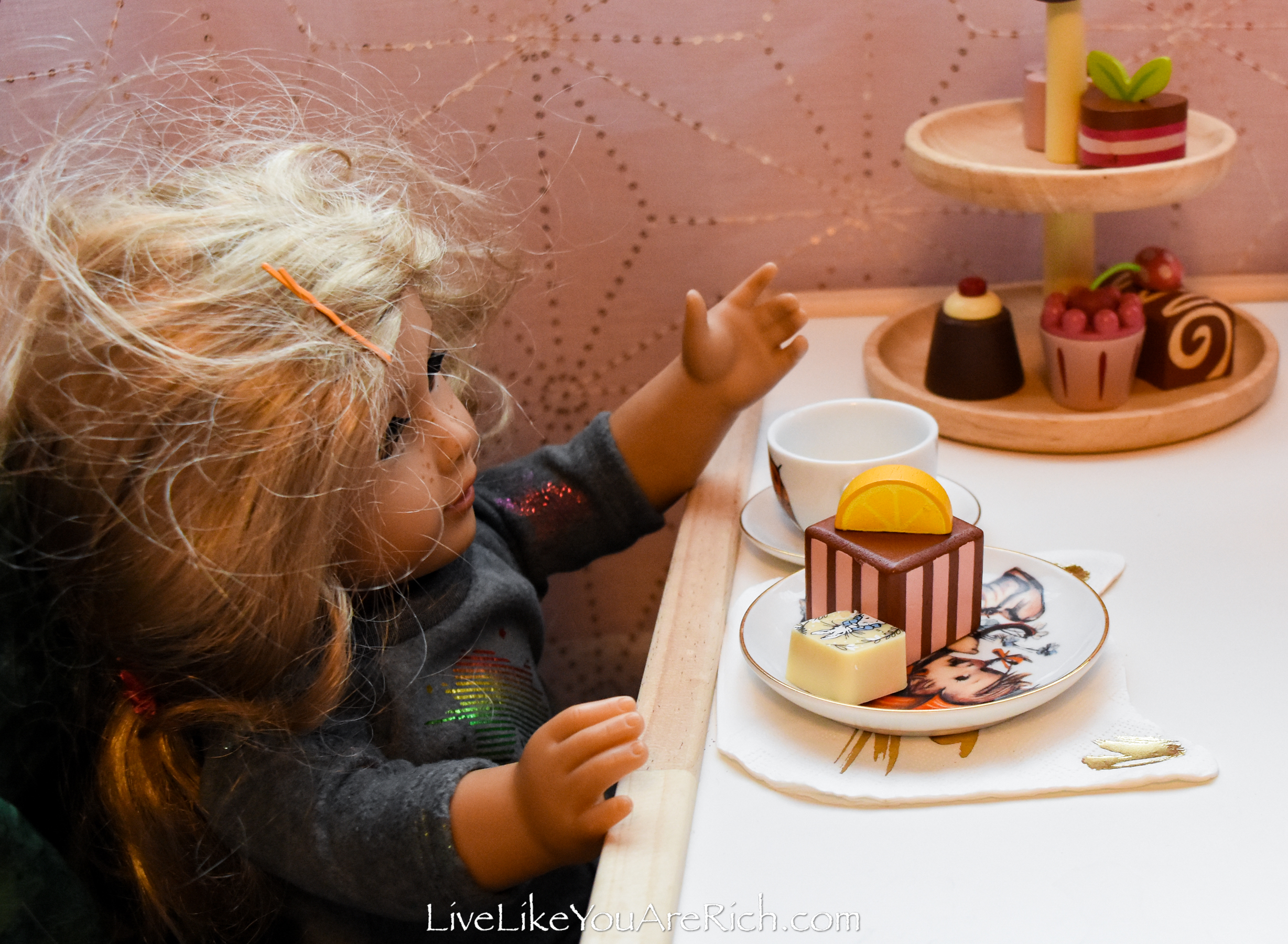 What was new today was that Pepper and Winter brought their own little table and chairs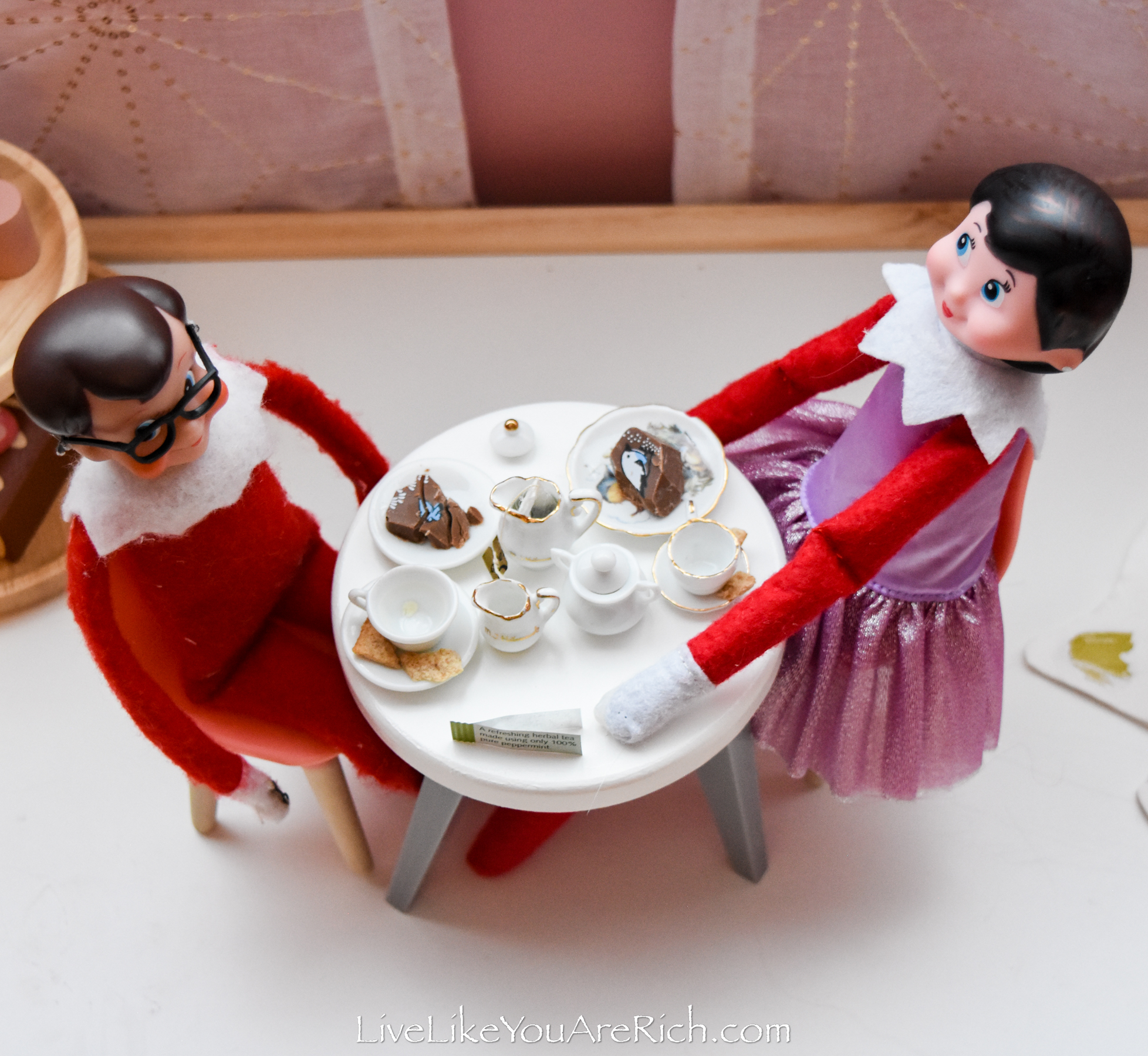 and set up a little tea set in their size.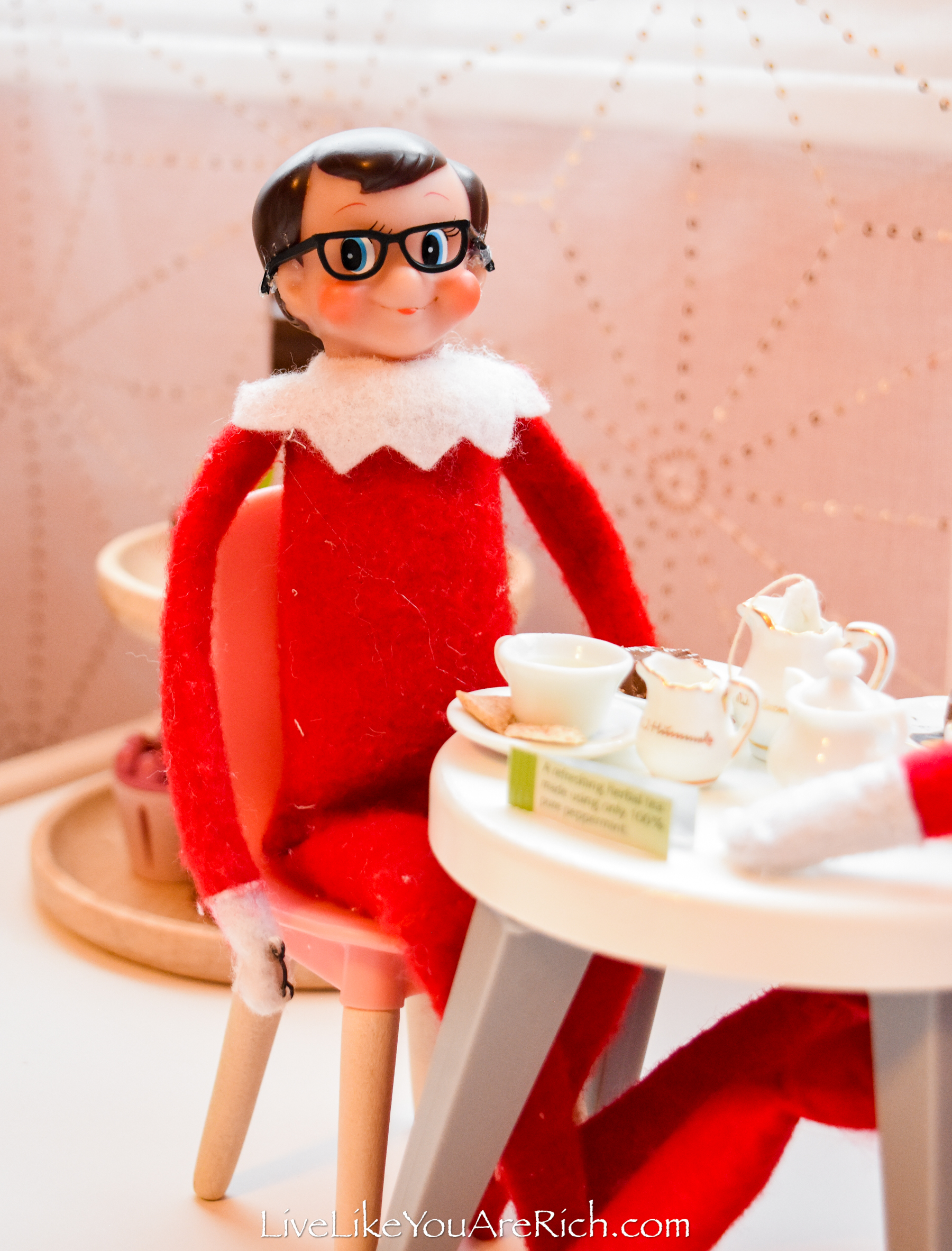 One of my favorite details they added is the tiny tea bag that is in their teapot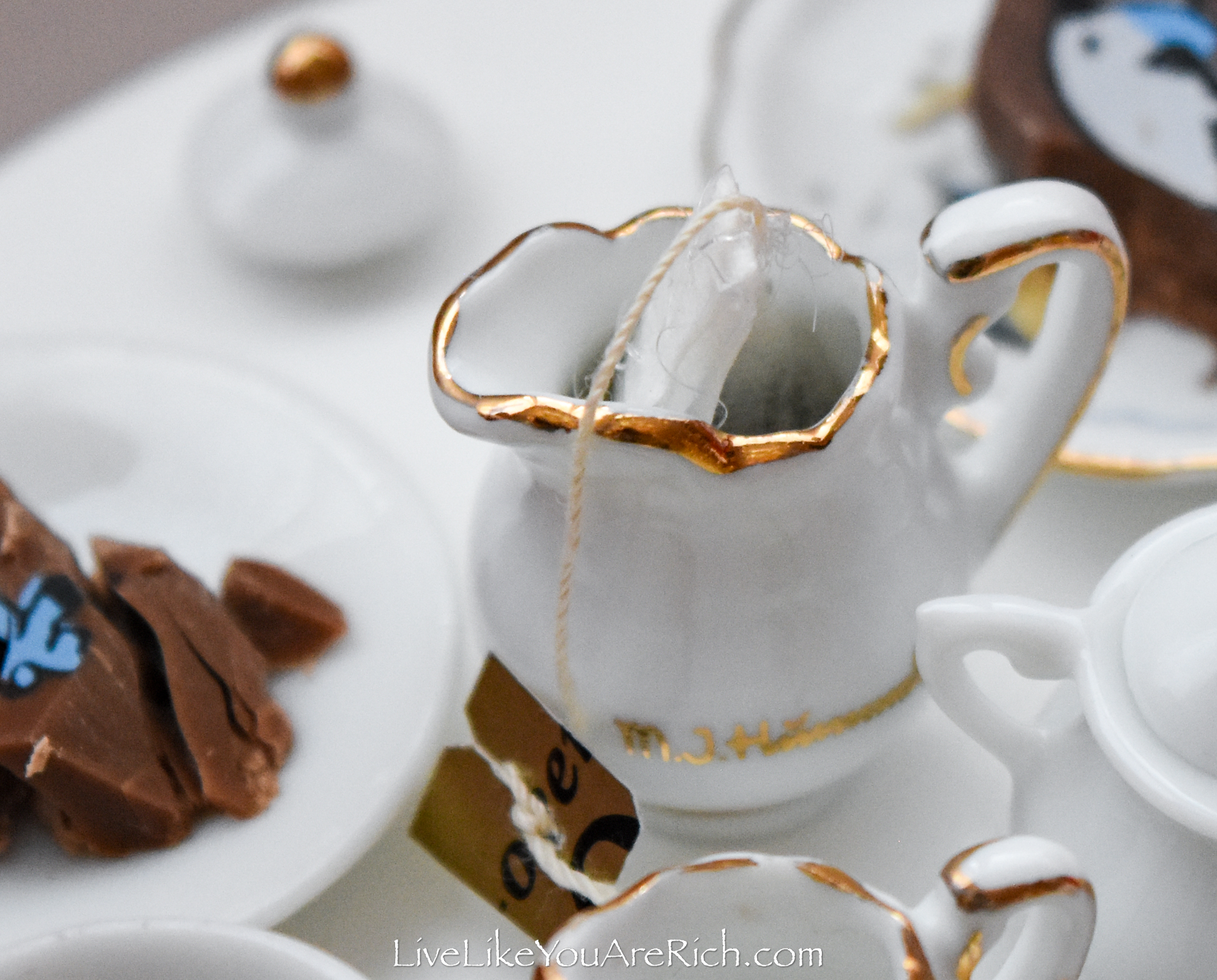 and the little sign/explanation of what kind of herbal tea they were serving.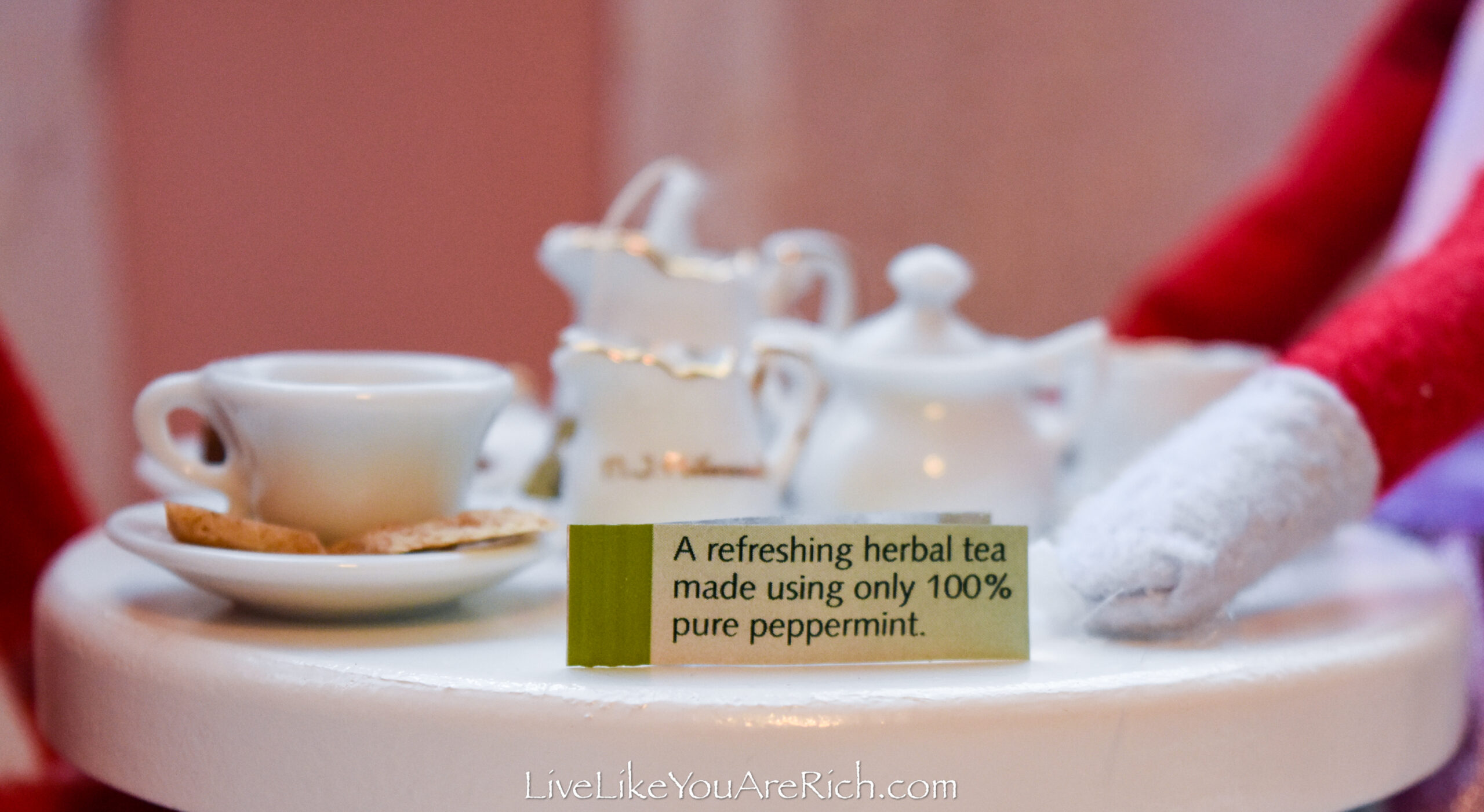 Our Elf on the Shelf is a sibling duo. The boy is named, Pepper and the girl is Winter; their last name is Mint.
Here we have Pepper Mint and Winter Mint drinking peppermint herbal tea.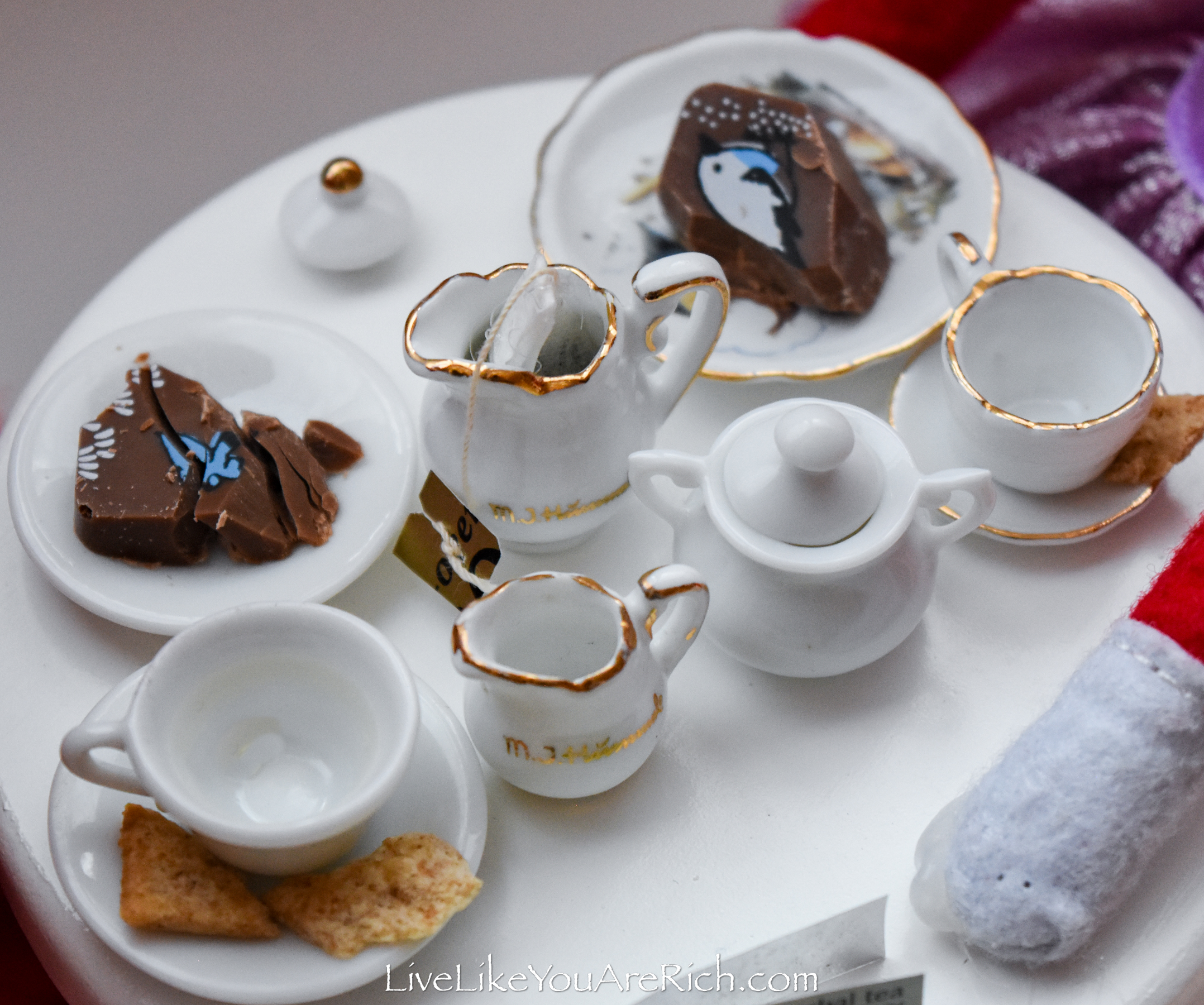 I also loved the little biscuits on their tea saucers and the Peter Rabbit chocolates that they got out of our pantry and cut to their size.
The dolls' chocolates are full-sized the one below has been nibbled on by my daughter.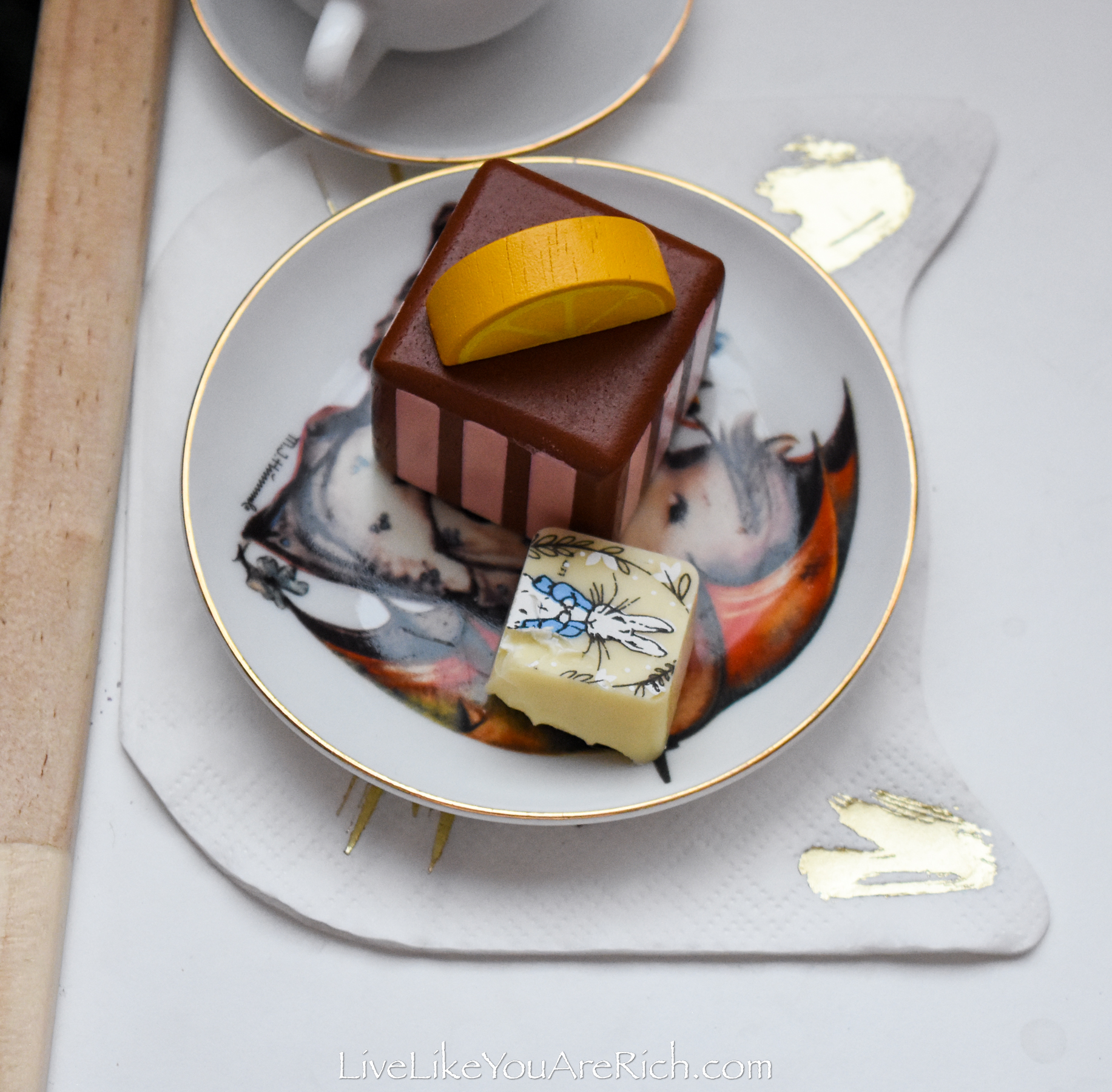 They did an outstanding job of capturing what I designed this space to be in my daughter's 'Kitty Cat Room'. I haven't posted her room's 'before and after' photos—as this summer I redid all the kid's rooms, but I will soon.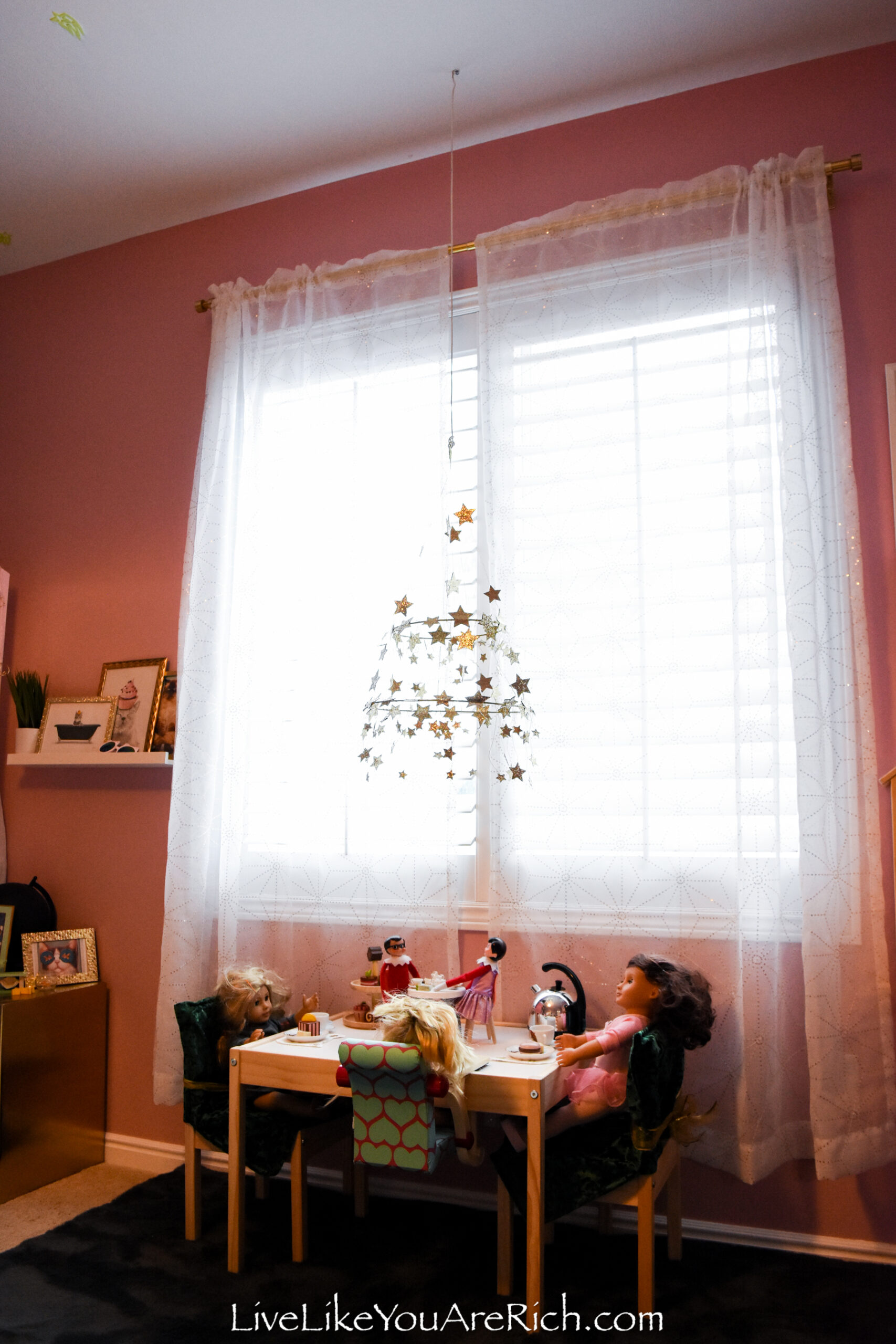 My kids hung around this scene ALL morning.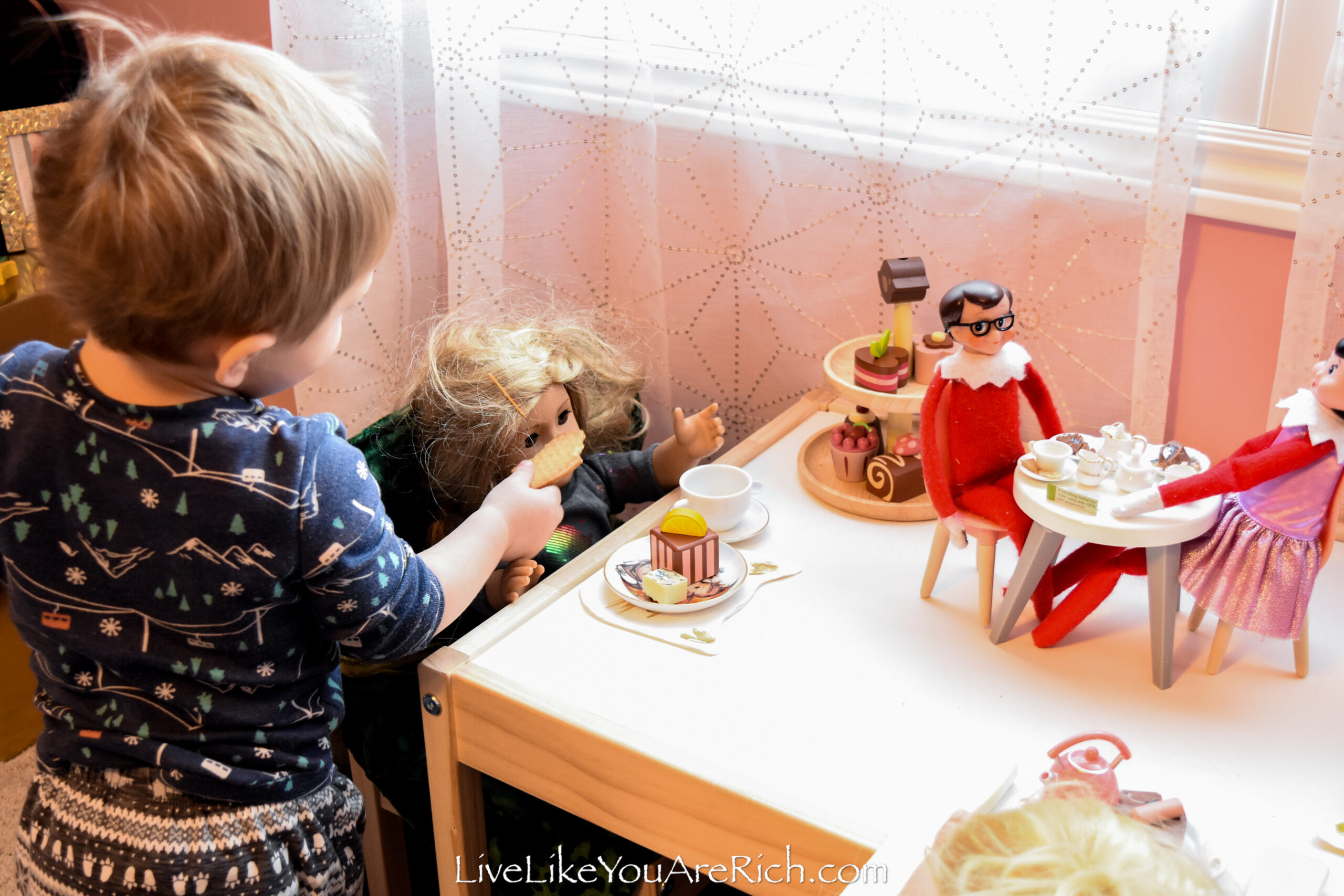 Even my one-year-old couldn't get enough of it.
I gave him a cookie cracker (La Grande Galette French Butter Cookies), and he took it straight to my daughter's American Doll and fed it to her.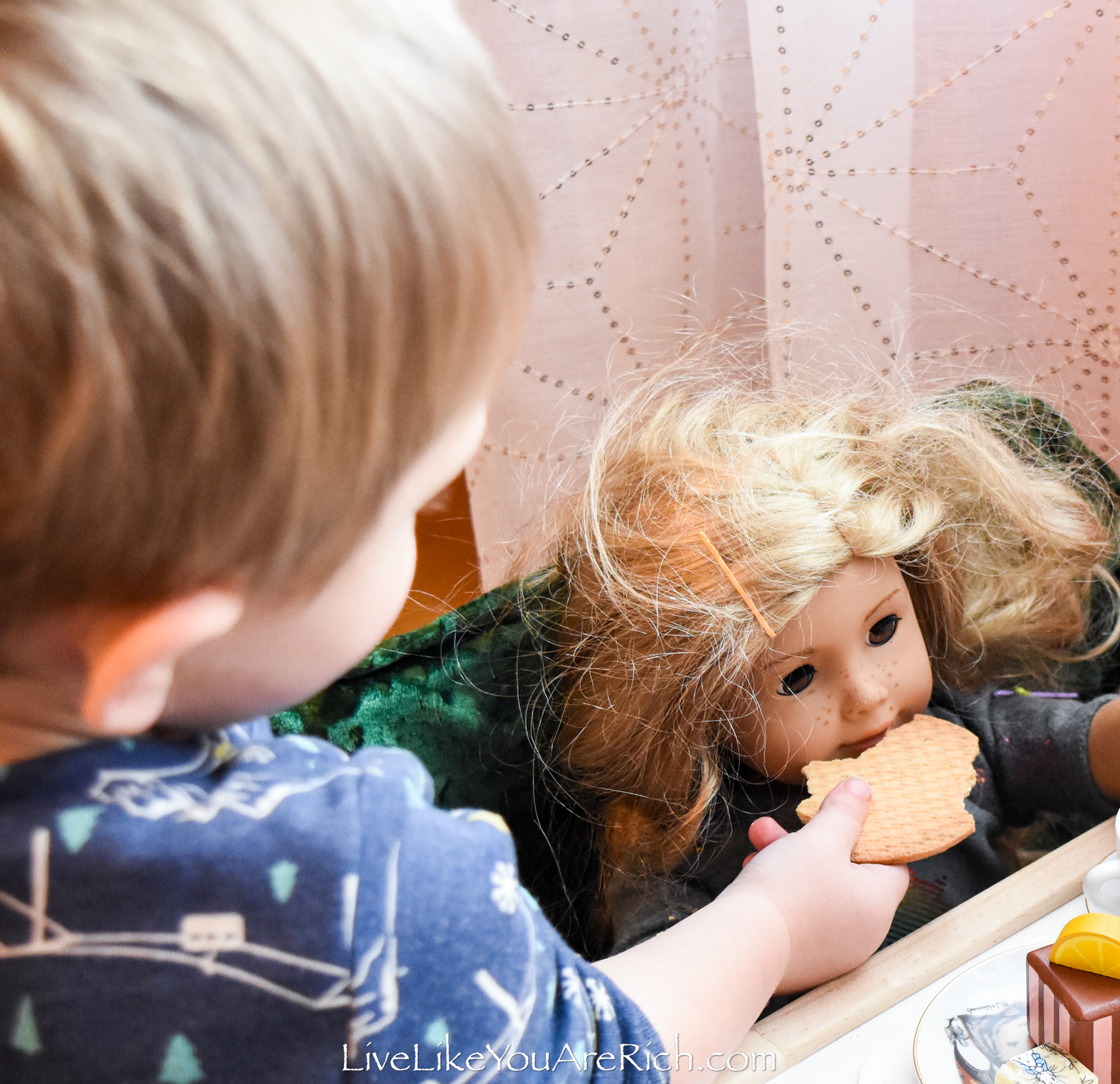 It just melted my heart to see this playout.
Overall, today was a pretty cute setup.
What I think Pepper and Winter used for this Elf on the Shelf: Tea Party— The Supply List.
M.J.Hümmel kids' tea set (for the exact one, try Poshmark, Ebay, Mercari, or other similar sites.)
M.J.Hümmel 1:12 tea set (for the exact one, try Poshmark, Ebay, Mercari, or other similar sites.)
Tea party wooden food (for the exact one, google Tender Leaf Toys, Chocolate Bonbons NMS21_Z28VD—where I purchased mine is sold out)
Kitty cat napkins with gold accents
Peter Rabbit chocolates— (sold out—Williams Sonoma)
Wheat Thins cut into tiny biscuit shapes
The Peppermint tea bag was cut and altered to be tiny and the sign is cut from its packaging I think.
Kid Kraft KidKraft Designed by Me™: Magnetic Makeover Wooden Dollhouse table and chairs
IKEA LÄTT Children's table and 2 chairs, white/pine
Burke Decor twinkle star chandelier
Barbie glasses (Teacher Barbie)
Elf on the Shelf ballerina outfit freeze frame
How I think Pepper and Winter set this Elf on the Shelf: Tea Party scene up.

Almost everything is self-explanatory when looking at the photos of how they set this up.
The few things that may require a little more explanation are the tiny tea bag and the little biscuits.
The tea bag was made by cutting a normal tea bag down to size on both sides and shortening the string.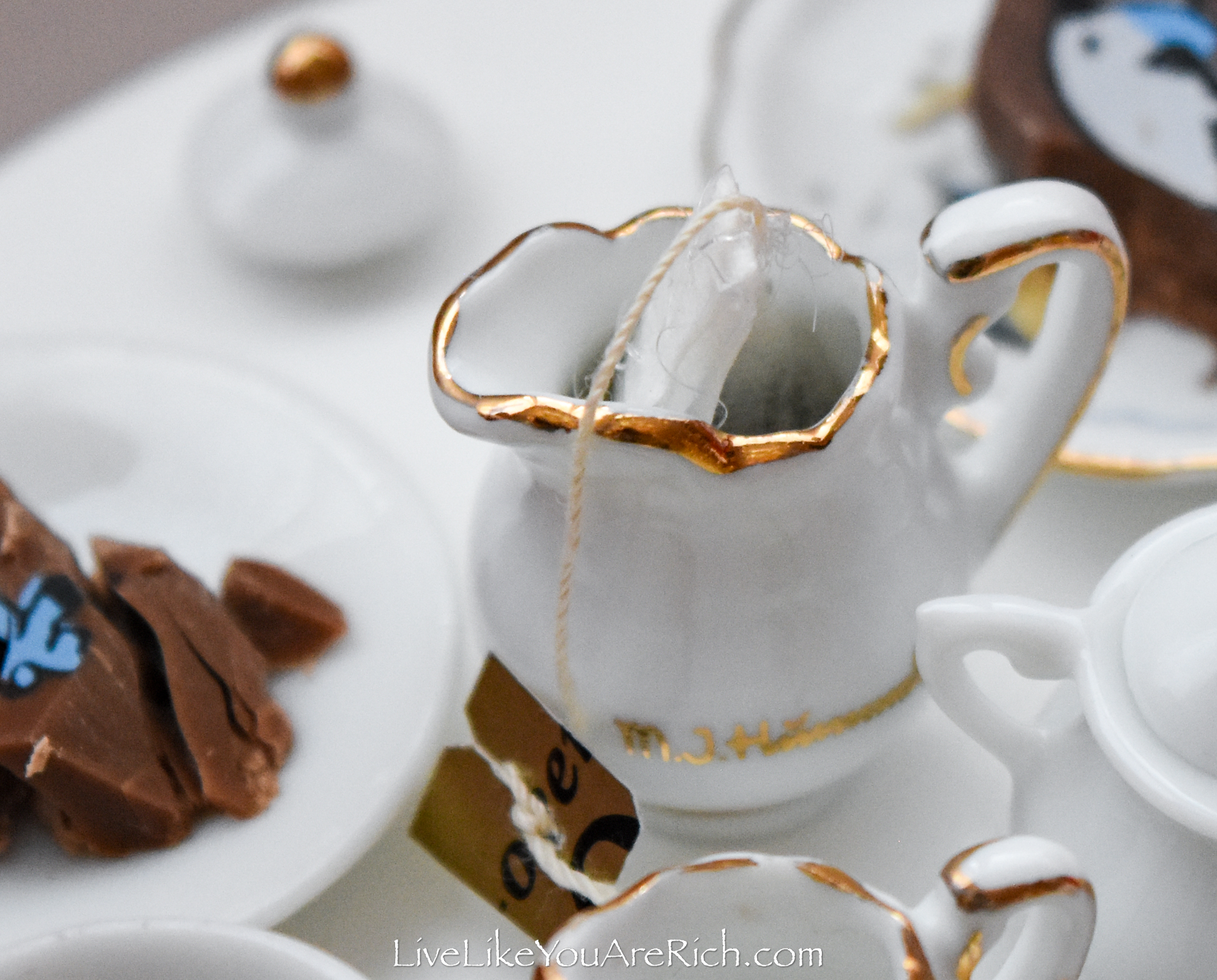 So, the tag was cut into a tiny square and the tea bag, using two closed edges, was also cut into a tiny square. The open two edges were closed to hold a tiny amount of tea leaves by using a smidgeon of hot glue.
Then, the string was shortened and hot glued back onto one end.
The biscuits are Wheat Thins cut down to look like they are biscuits on a 1:12-1:6 doll scale.
A tiny dab of hot glue was used to keep Winter in her slippery seat and to hold Pepper's glasses on.
That's it!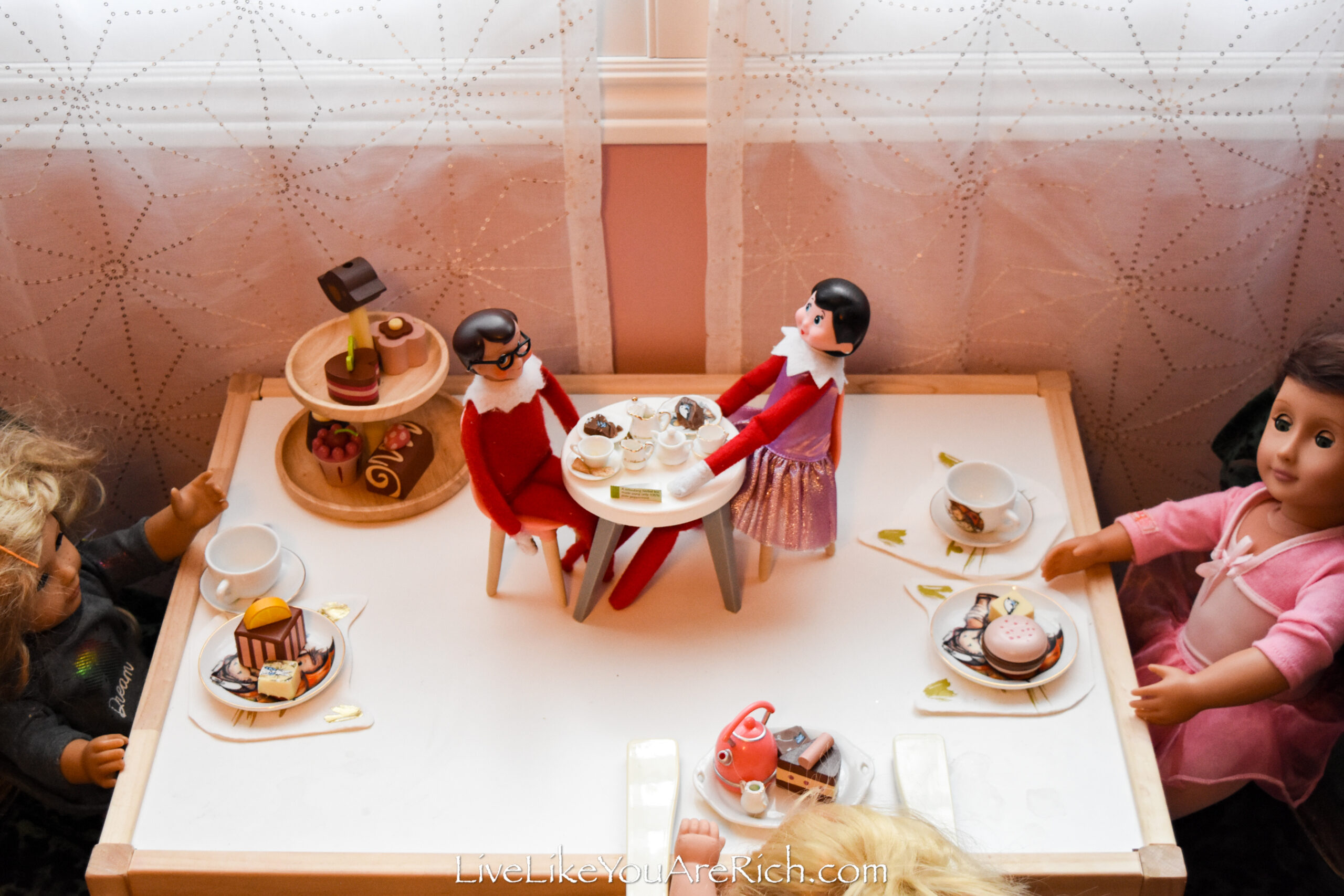 To see more details, check out the video of this Elf on the Shelf: Tea Party scene located in this blog post.
To see more Elf on the Shelf ideas check out this post here. I'll be adding more this December as well.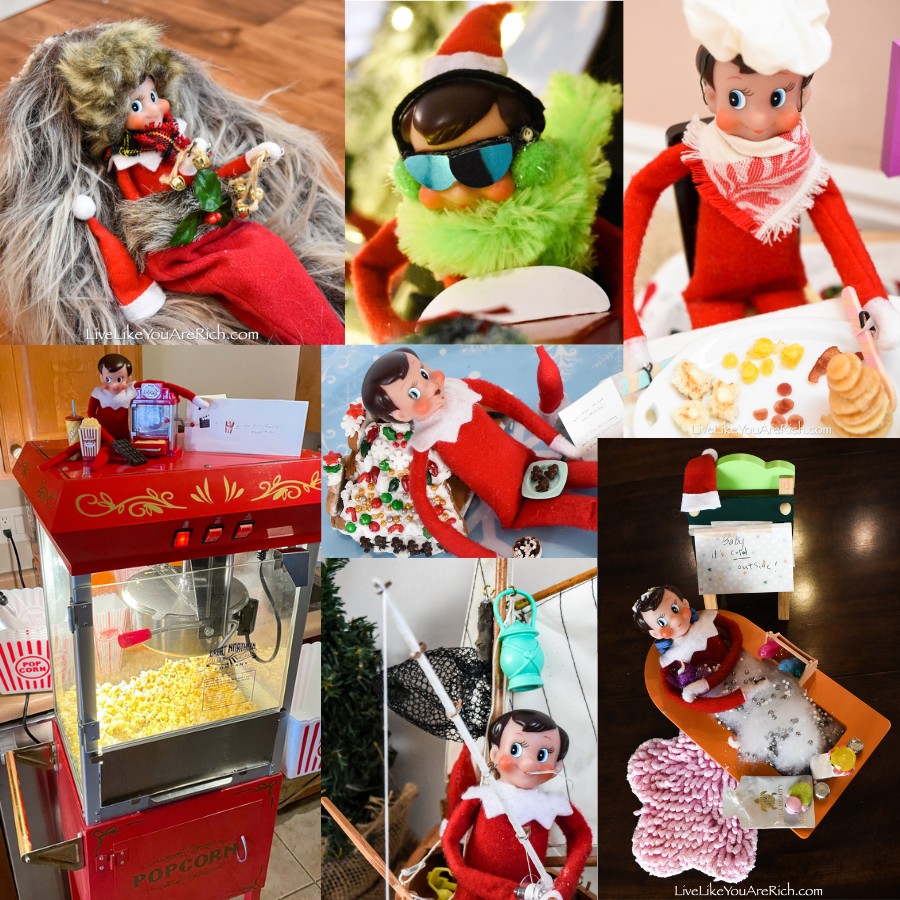 For other 'rich living' and D.I.Y. decor tips please subscribe, like me on Facebook, and follow me on Pinterest and Instagram.