Elf on the Shelf: Toy Inventory.
This year, our Elves were asked to take inventory for Santa.
They left a note that said, "Instead of making toys this year, Santa has asked us to do an inventory".
What Pepper is referring to is when, last year, he set up his toy shop at our house and made toys to help complete what Santa needed for Christmas.
This year, he put down his work apron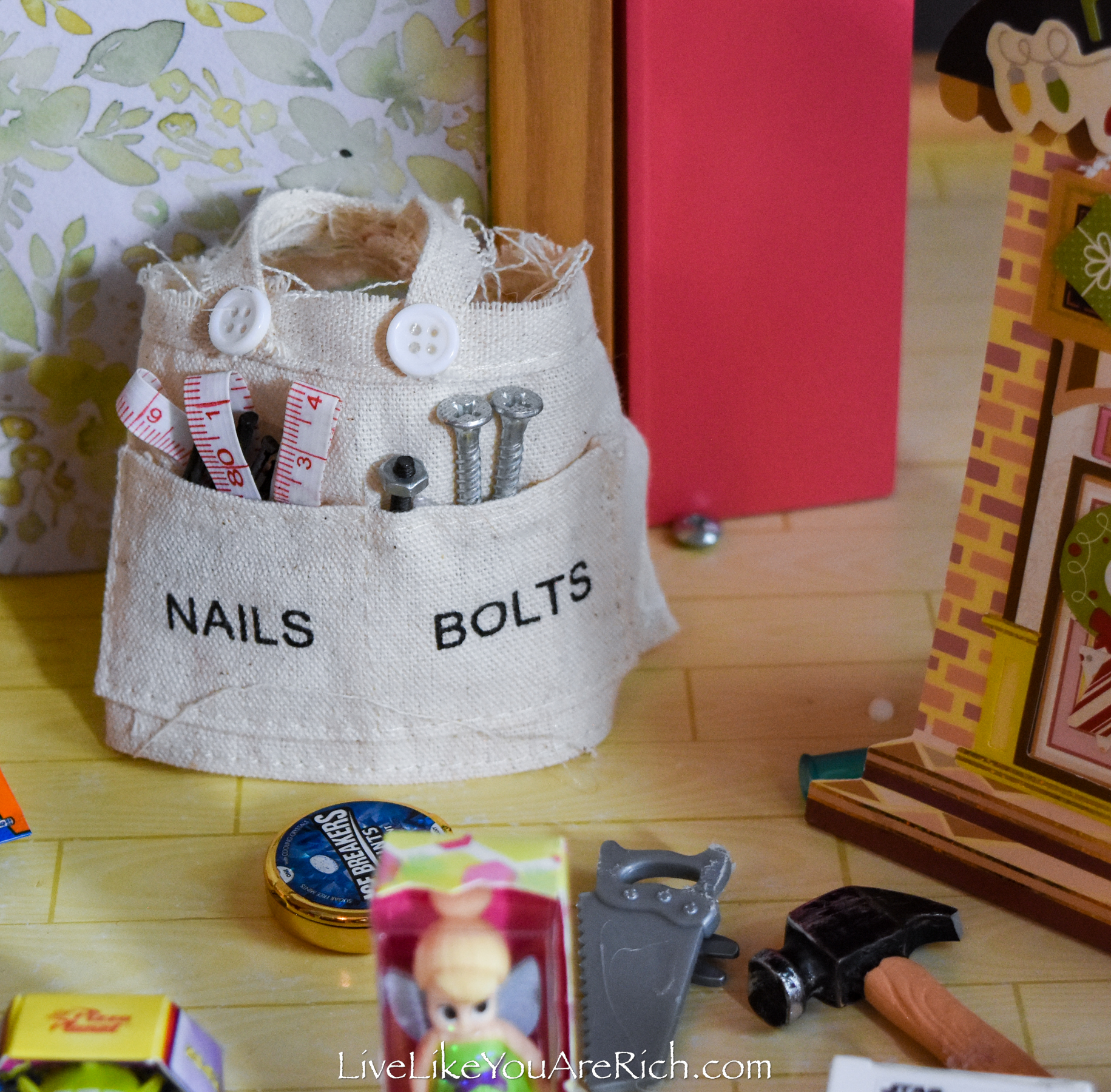 and he and his sister, Winter, went to work cataloging and counting all the toys.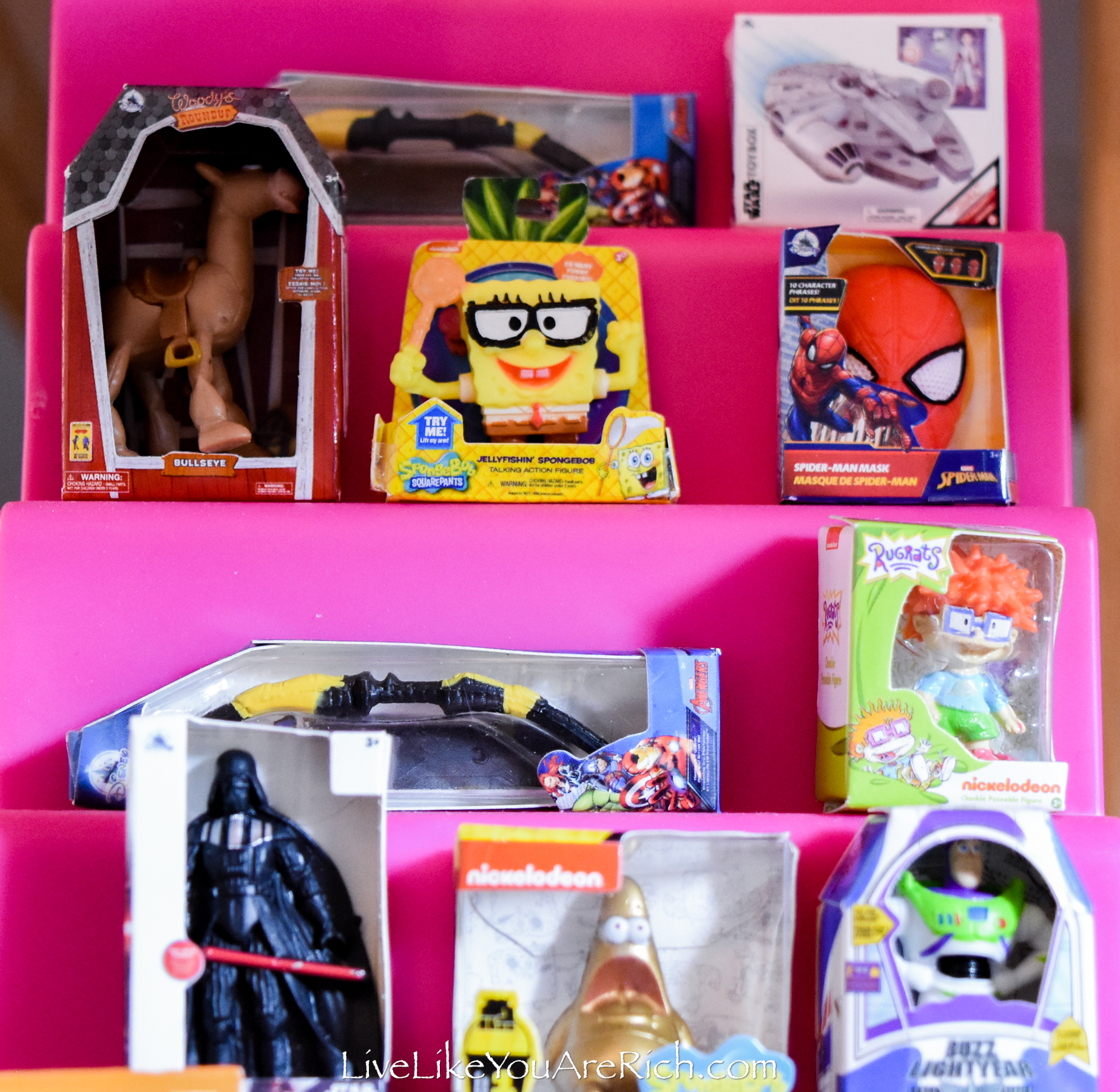 Taking inventory of toys for kids worldwide can be a daunting task—
but with some popcorn, candy, and pretzels it becomes a little more enjoyable.
Some of the toys they counted were just so cute!
My kids and I loved looking at the variety.
They even added a Christmas tree for a little festive touch to the scene.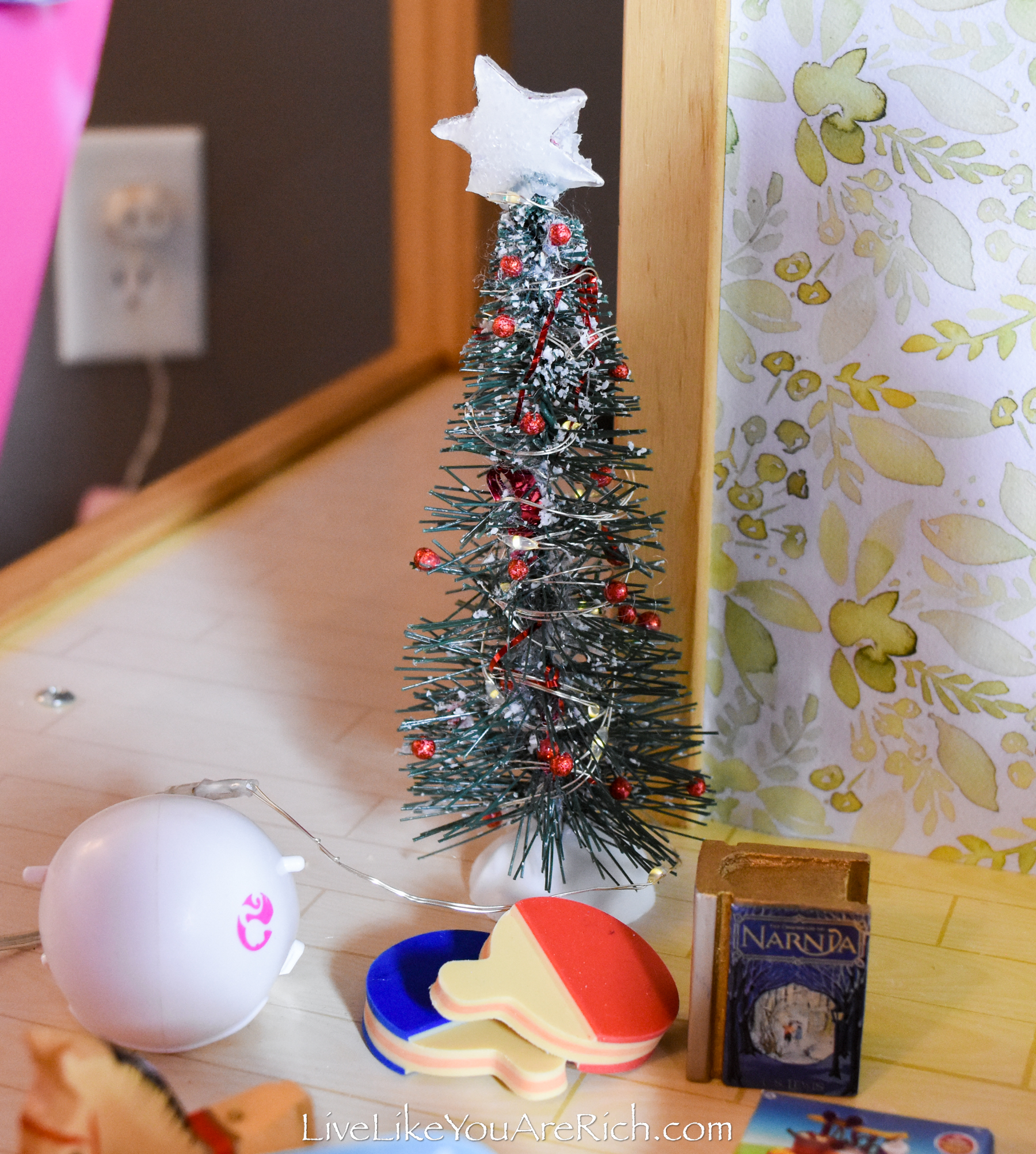 Supply List for Elf on the Shelf: Toy Inventory
dollhouse table and chairs from the Kid Kraft So Chic dollhouse although my daughter, "remodeled/painted" them when we remodeled her dollhouse.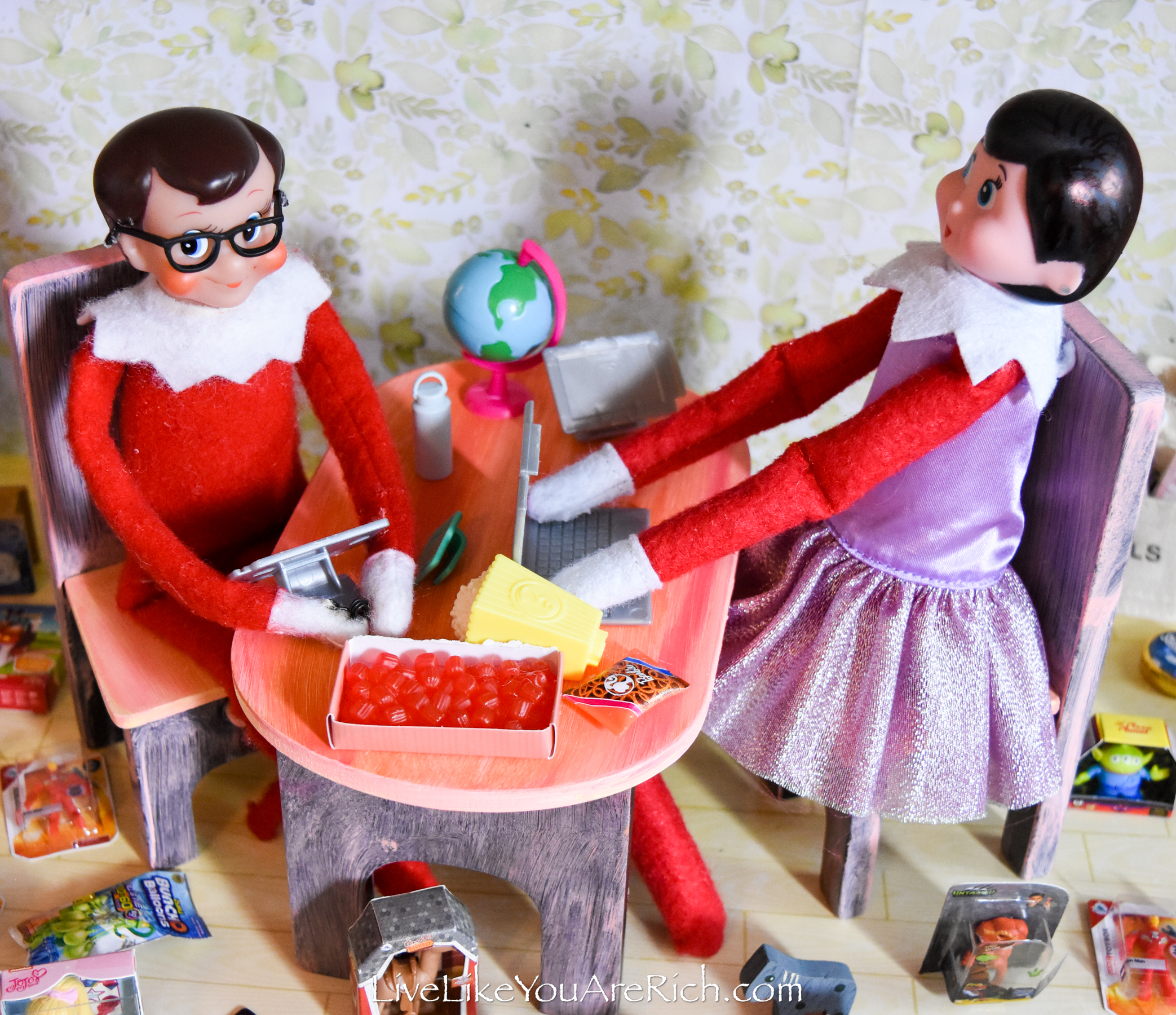 Barbie laptops and tablets (teacher Barbie)
Barbie popcorn, pretzels, and a water bottle (Foosball Barbie)
Barbie world (teacher Barbie)
Barbie reading glasses (teacher Barbie)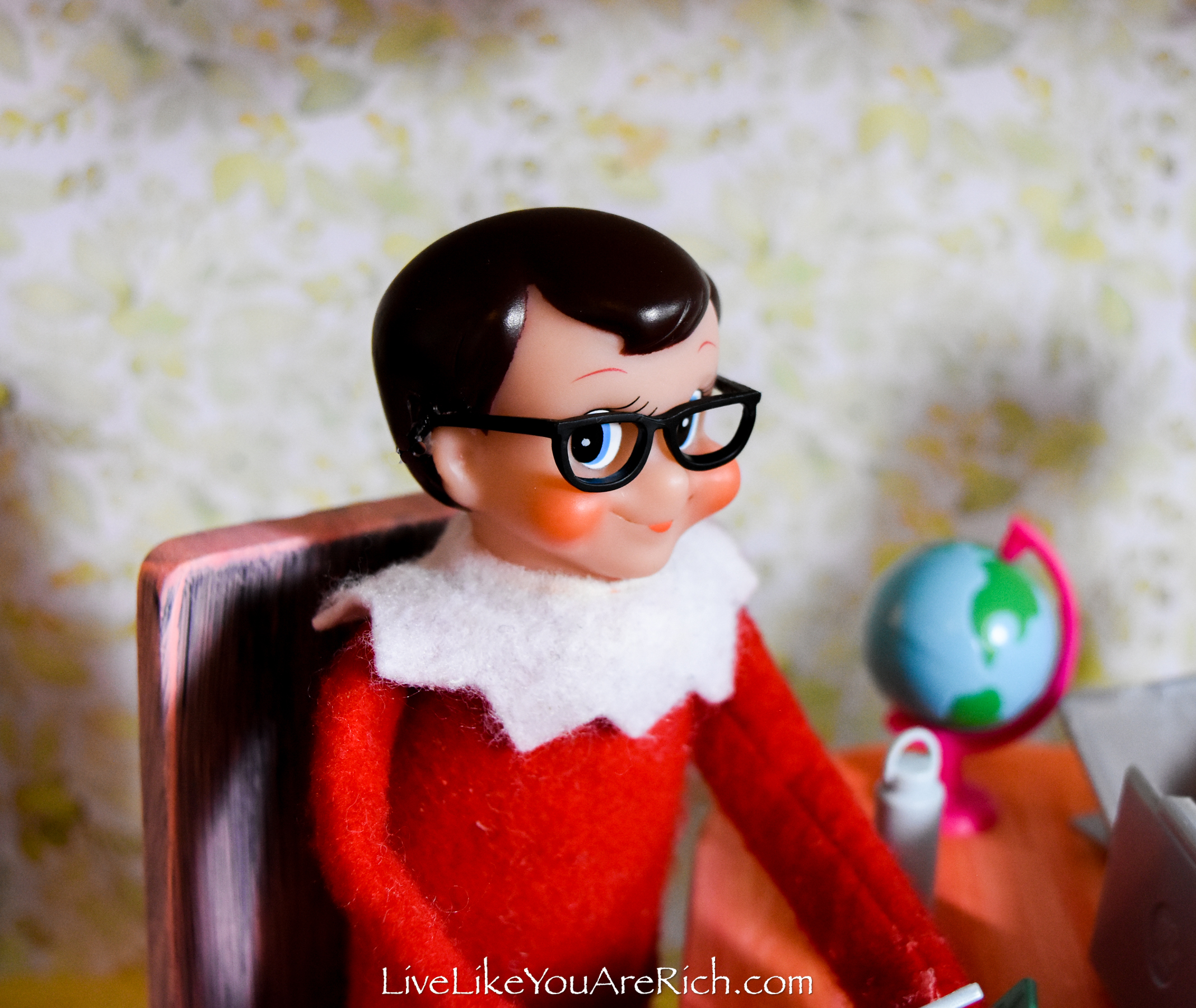 Our generation gummy dots —Our Generation Retro Gumball Machine for 18″ Dolls – Treats & Sweets
Pepper's work belt (see this post)
Pepper's workshop sign (this post)
mini 6″ Christmas tree previously used from, "Home for the Holidays post"
LED lights (Dollar Tree)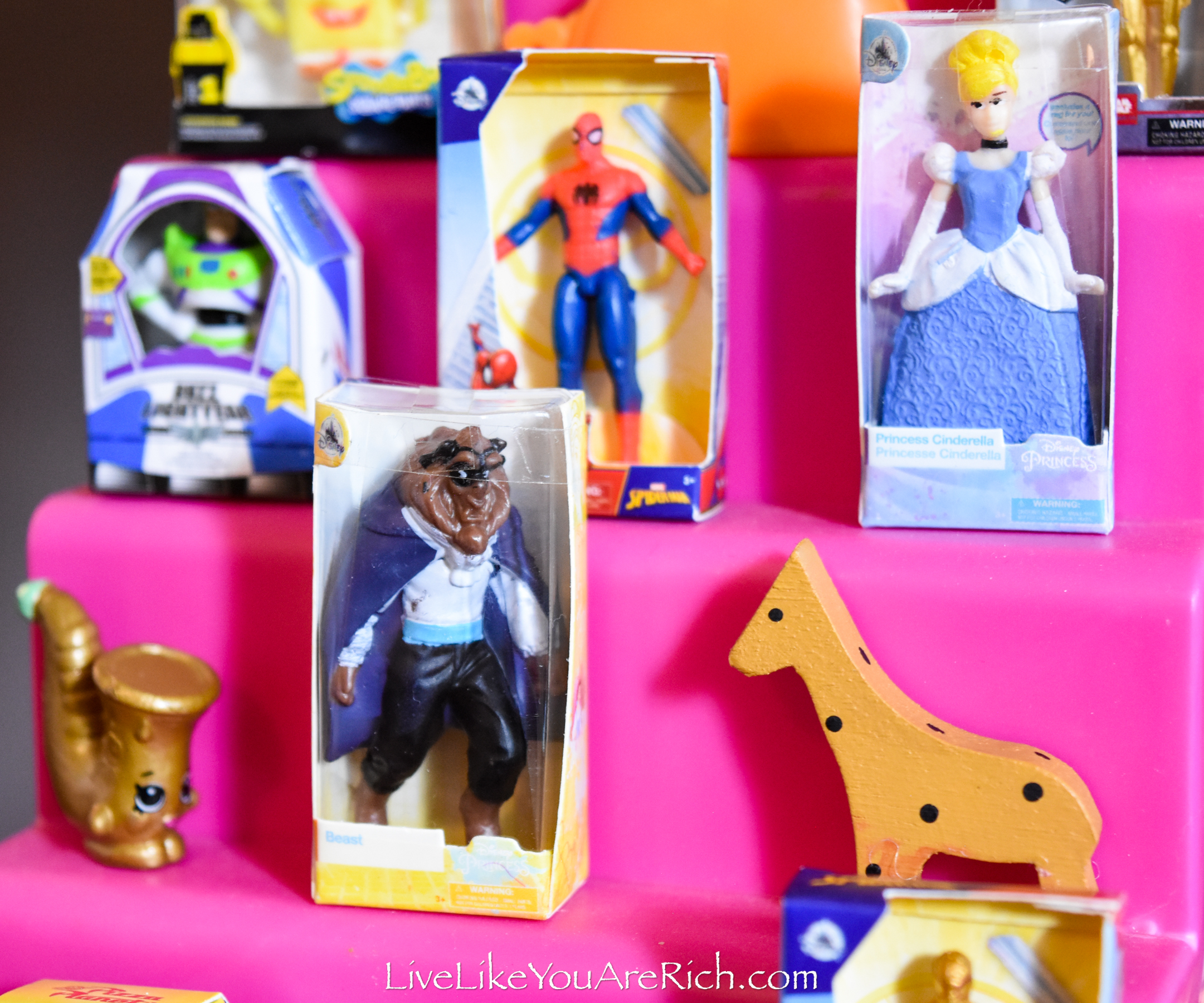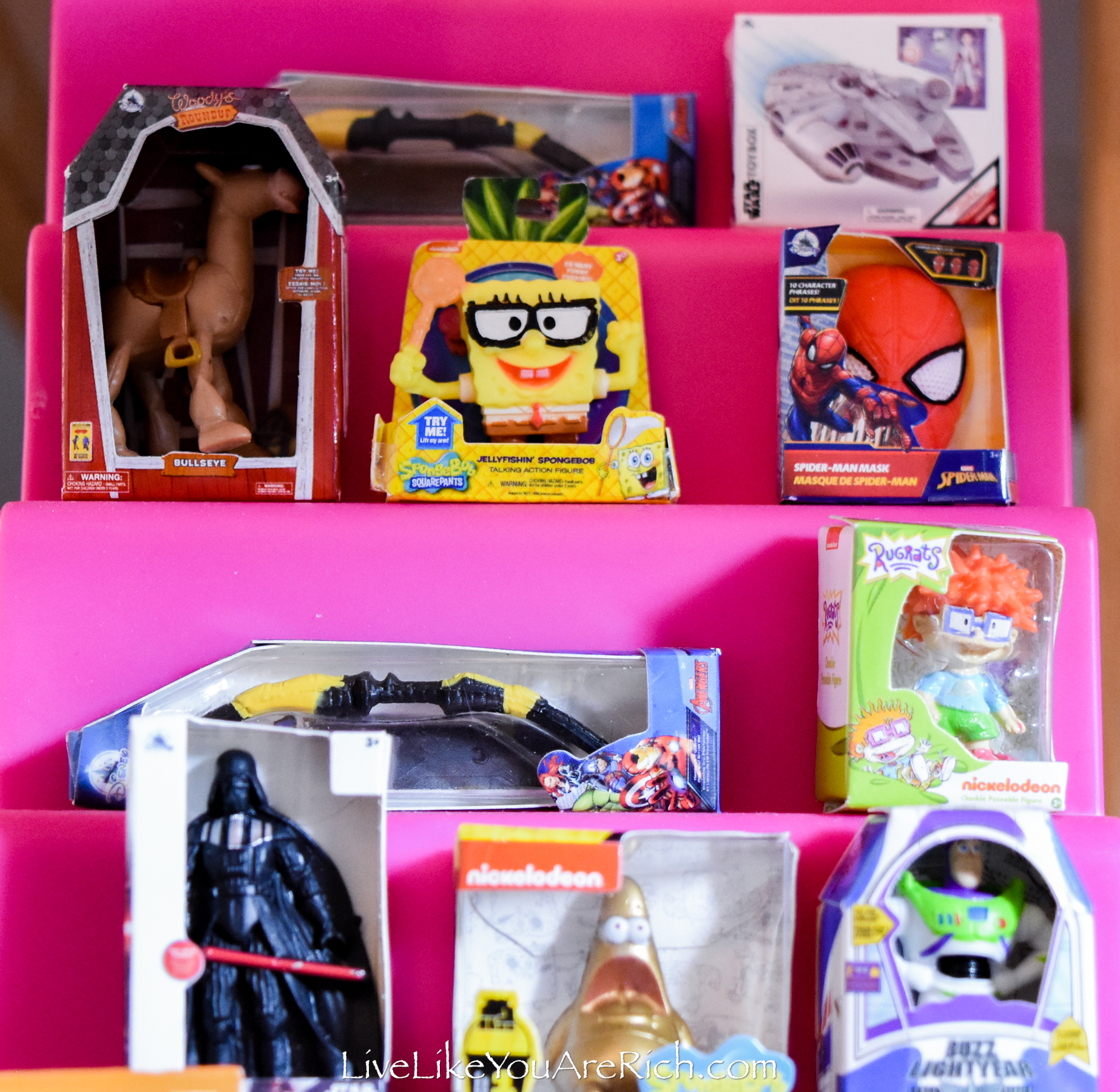 random small toys (Narnia book is from this balloon basket scene)
Goodnight Moon book is from this Goodnight Moon Scene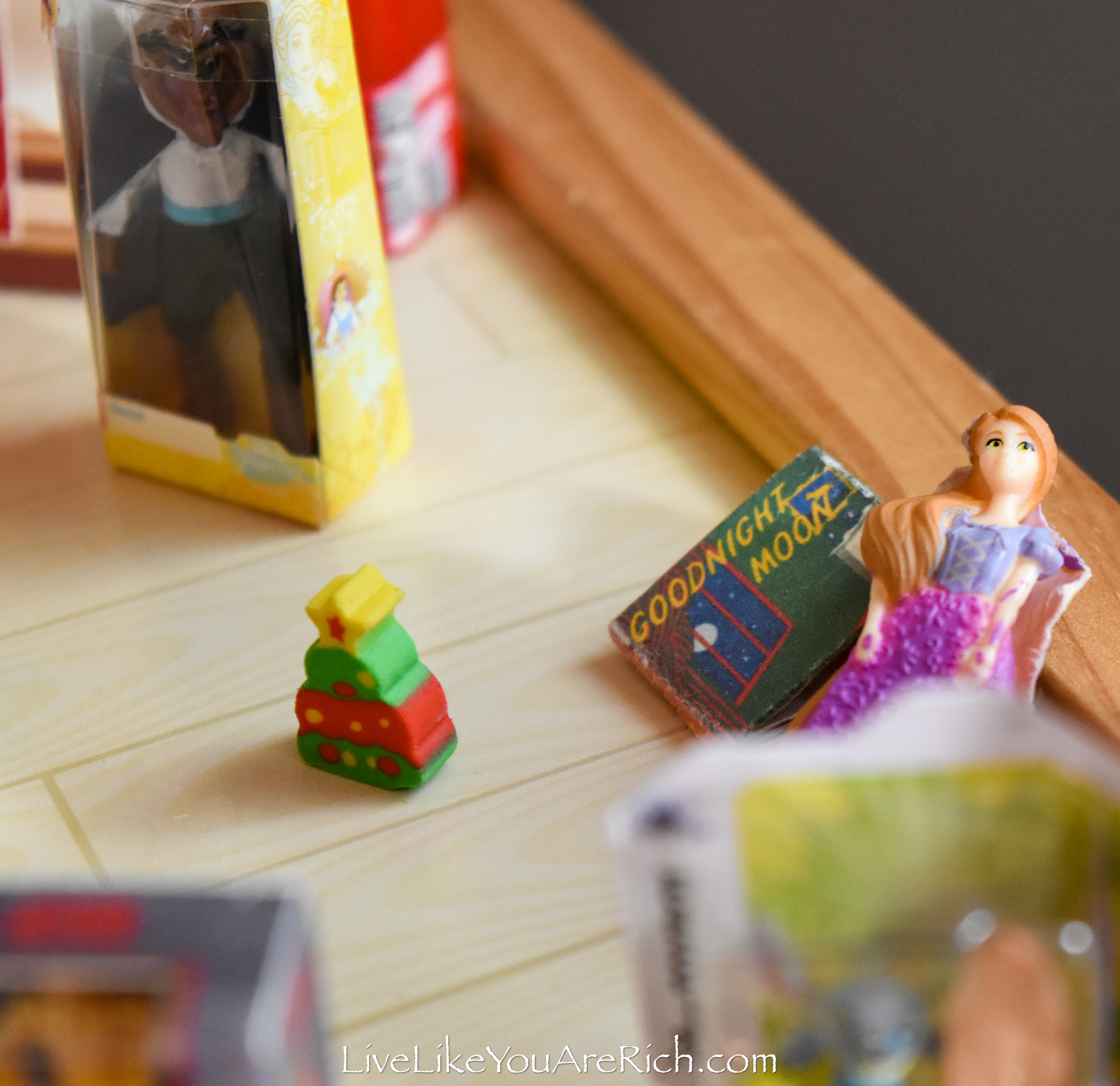 How I think our elves put together this Elf on the Shelf: Toy Inventory scene…
Pepper and Winter set out the toys they were supposed to inventory.
Then they sat at their table and got out their laptop, tablets, and cell phones.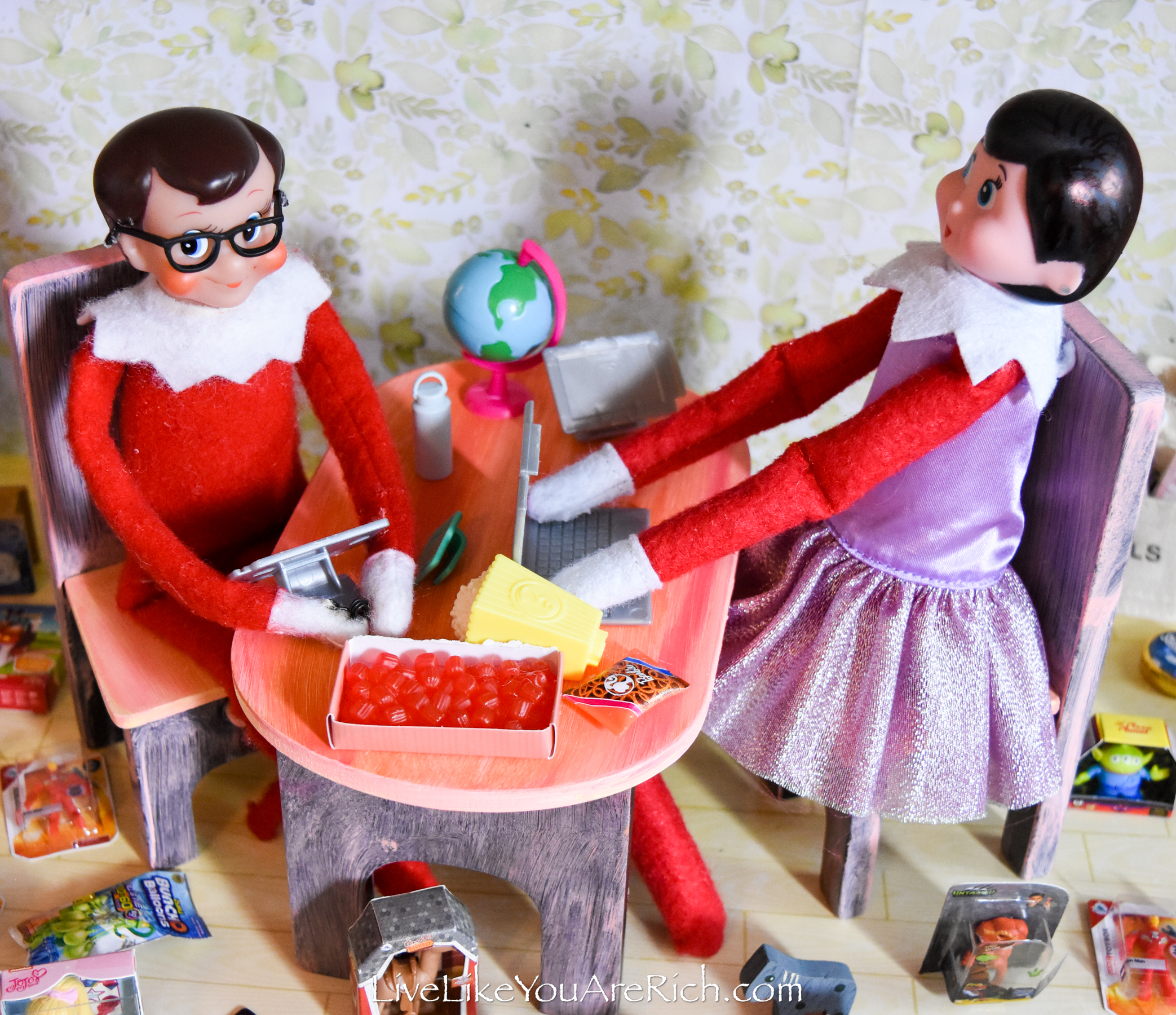 Then they got some treats and began counting.
It looks like it came together pretty simply and probably didn't take a lot of time to set it up. I bet they got the Mini Brands on a deep discount too, because these little toys can be pricey.
This scene was really fun for my kids to look at and investigate. They spent at least an hour or two cumulatively looking at the scene.
My eight-year-old and three-year-old were especially enthralled by the toys. My ten-year-old really liked the toys that were geared more toward him.
These toys will likely be saved and used in future Elf on the Shelf scenes. For example, I could see a Star Wars scene, a dinosaur scene, and a Toy Story scene possibly coming in the future days or years.
To see more details, check out the video on this post.
To see more Elf on the Shelf ideas check out this post here. I'll be adding more this December as well.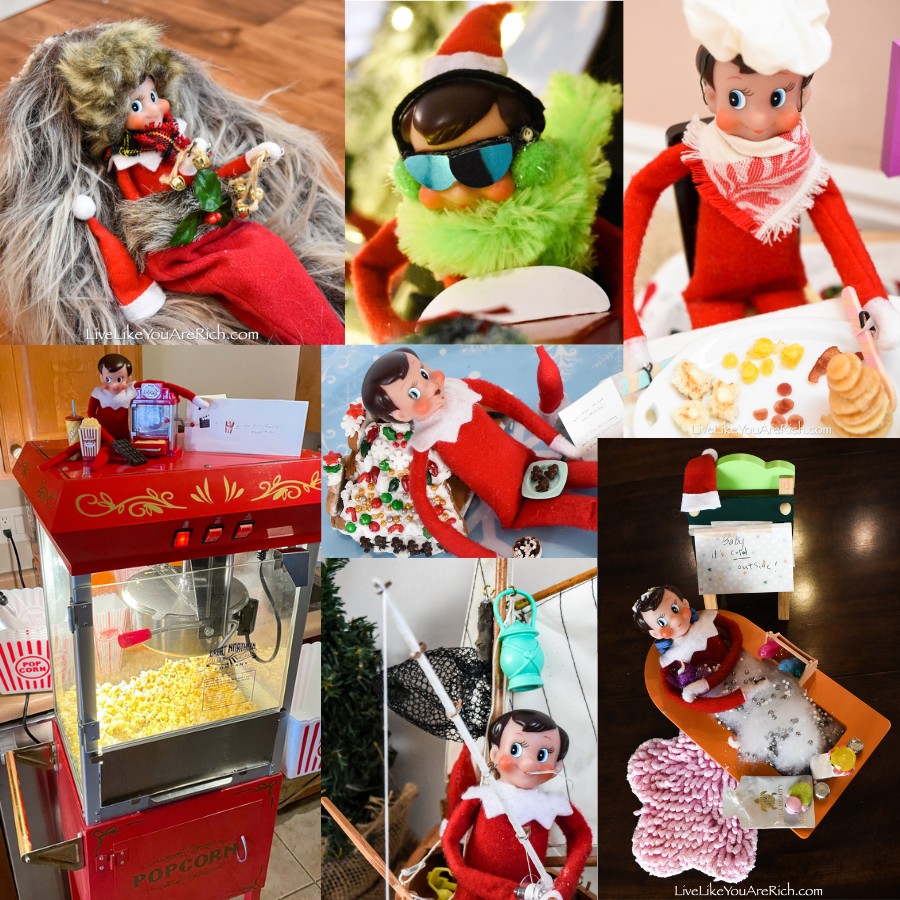 For other 'rich living' and D.I.Y. decor tips please subscribe, like me on Facebook, and follow me on Pinterest and Instagram.