Elf on the Shelf: Yurt Camping.
Camping in a yurt would be such a fun experience.
Our Elf on the Shelf Duo must have thought so as well. They found their way into our front sitting room.
and setup and went camping in a yurt.
They looked like they were having a wonderful time.
They were roasting mallows on their fire.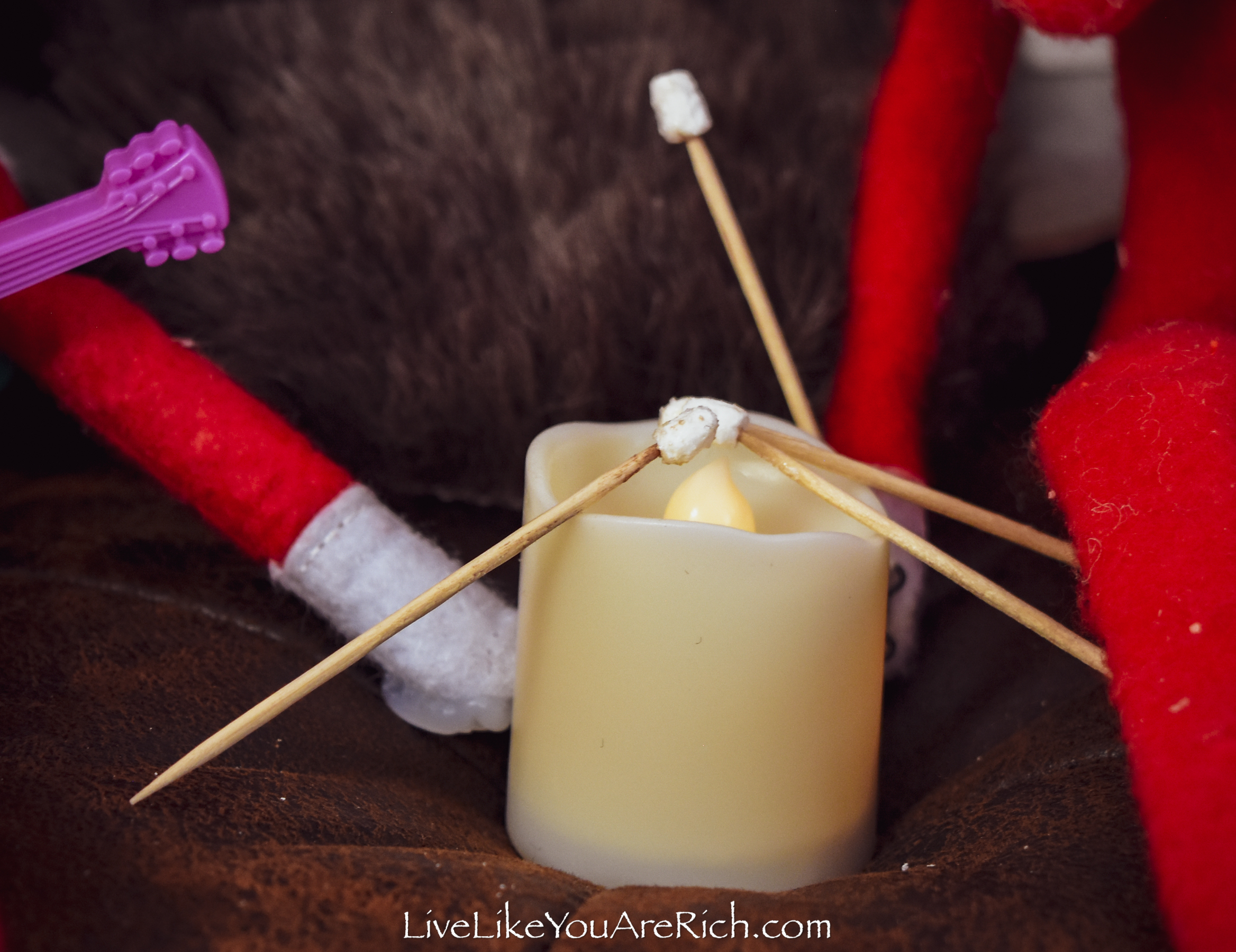 The mallows are real and at the end of the day, I noticed that one tiny marshmallow was missing.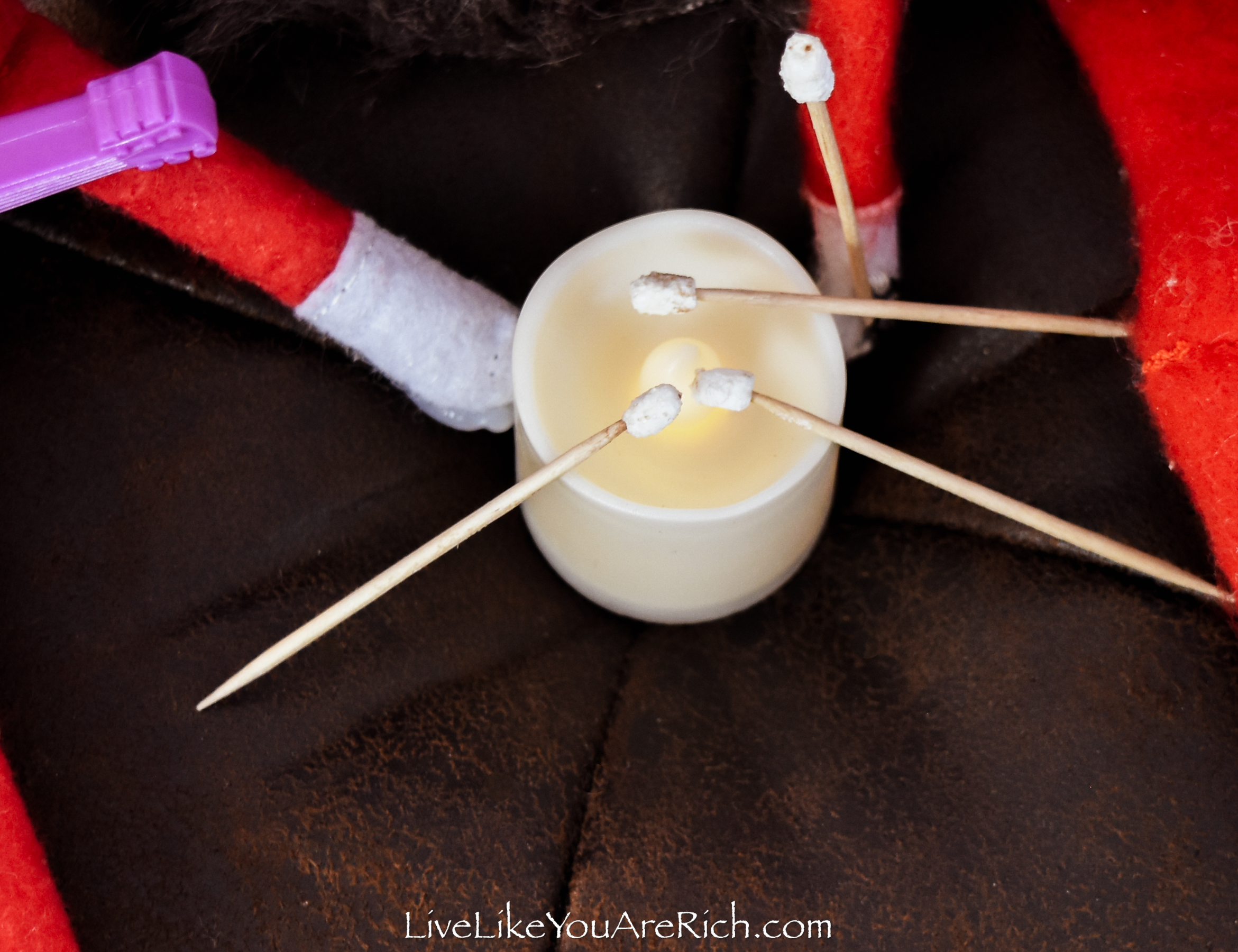 Apparently, one of my kids decided to sneak one.
It was pretty funny to me when I saw one of the four toothpicks missing a mallow.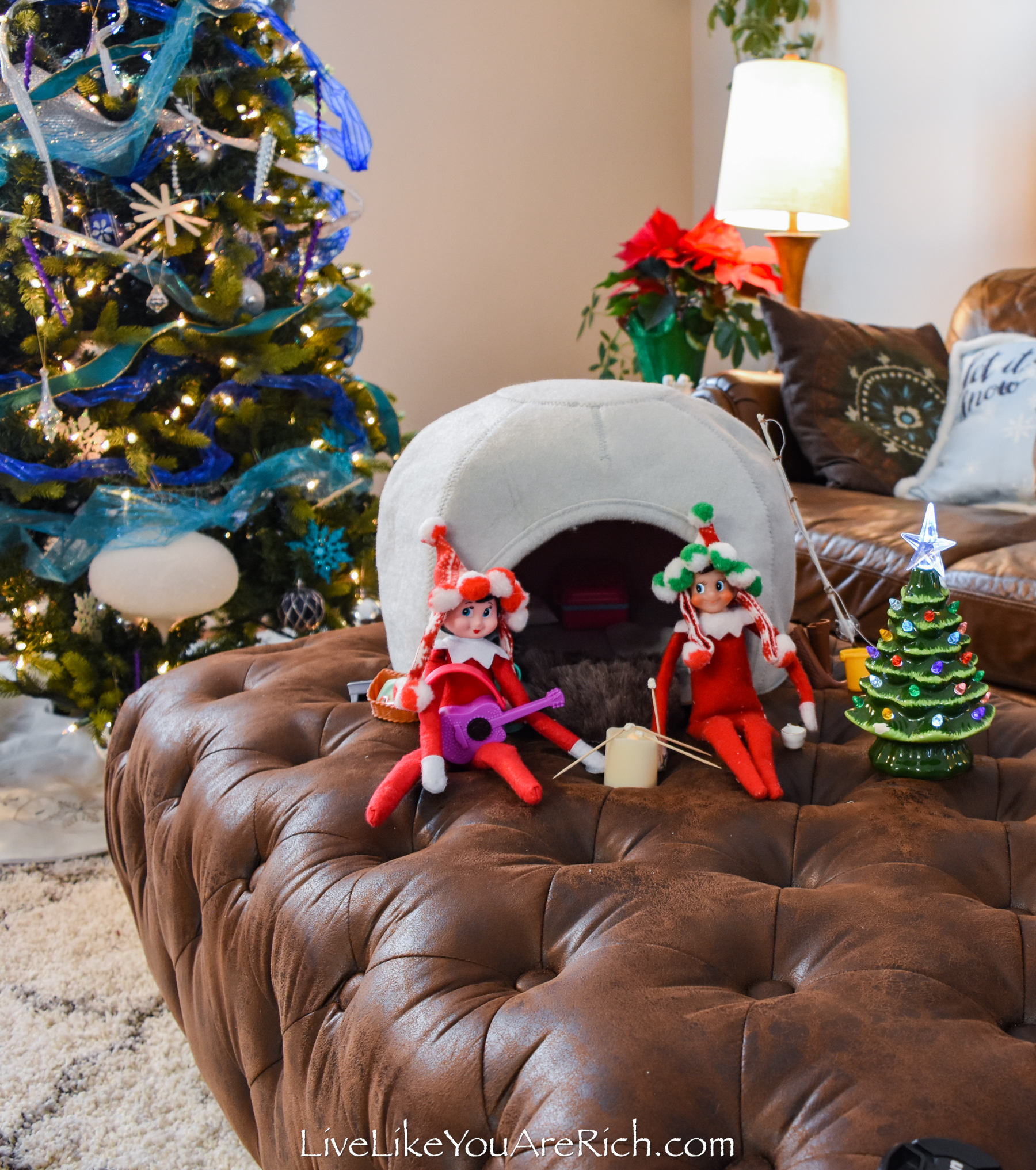 A detail I love is that Winter is playing the guitar.
There is also a lit-up pine tree.
The tree looks like one you'd find in a forest while camping. My daughter really liked it.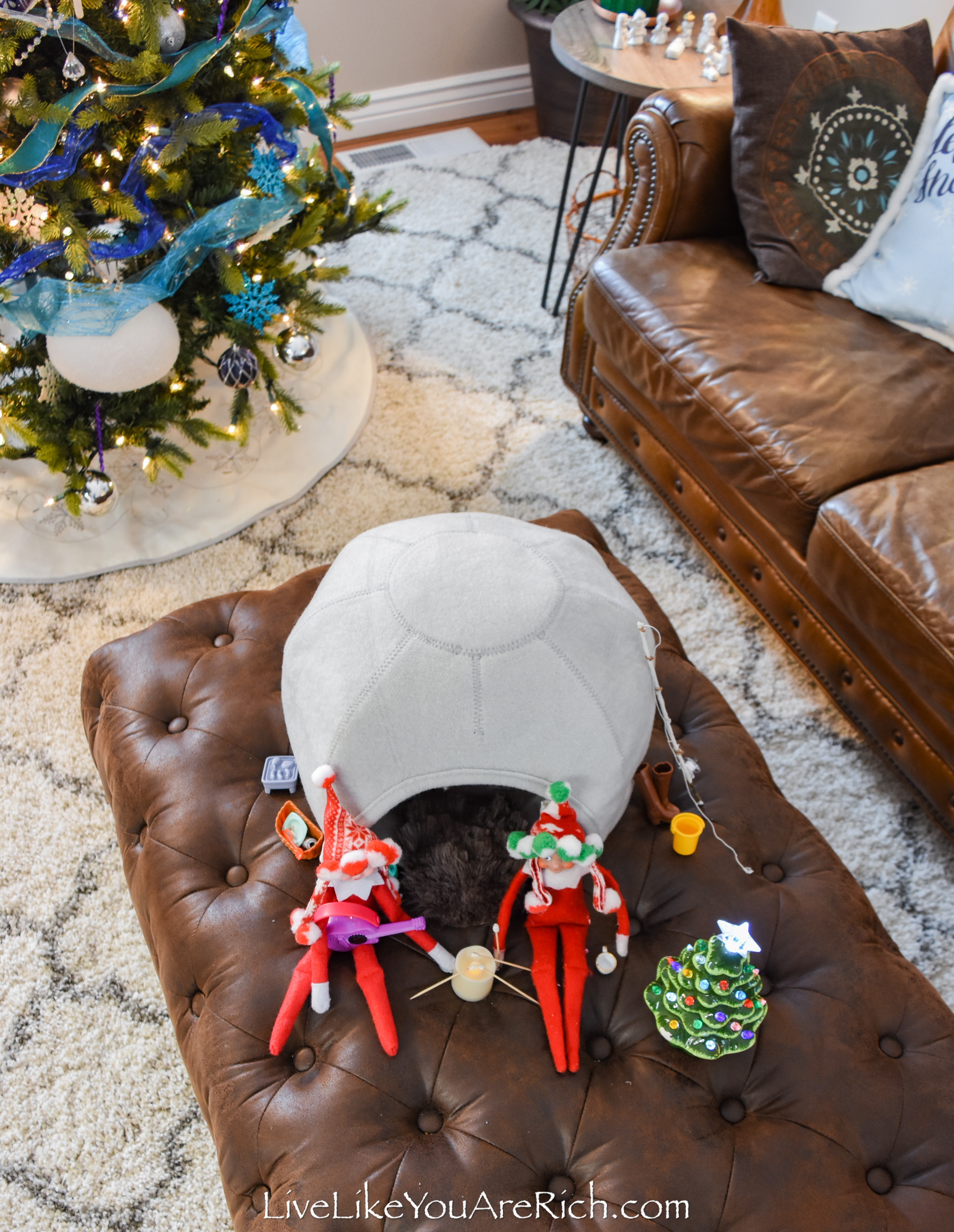 Pepper brought his fishing rod
waders and fishing bucket.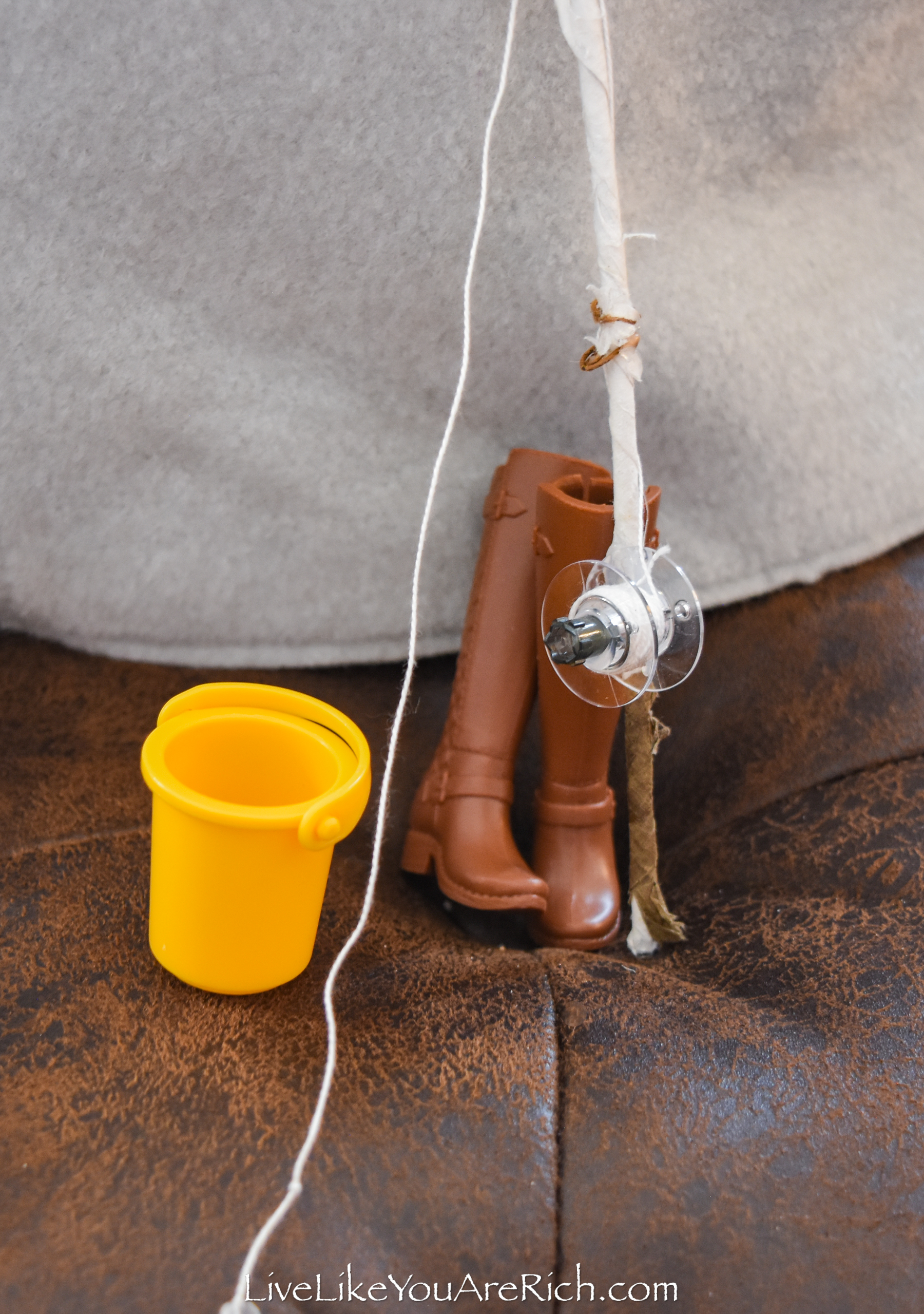 I love that he brought this fishing rod that he made last year when he went fishing in the dark.
Inside the Yurt there was a little sheepskin fur rug, some blankets, a pillow, a suitcase, a backpack,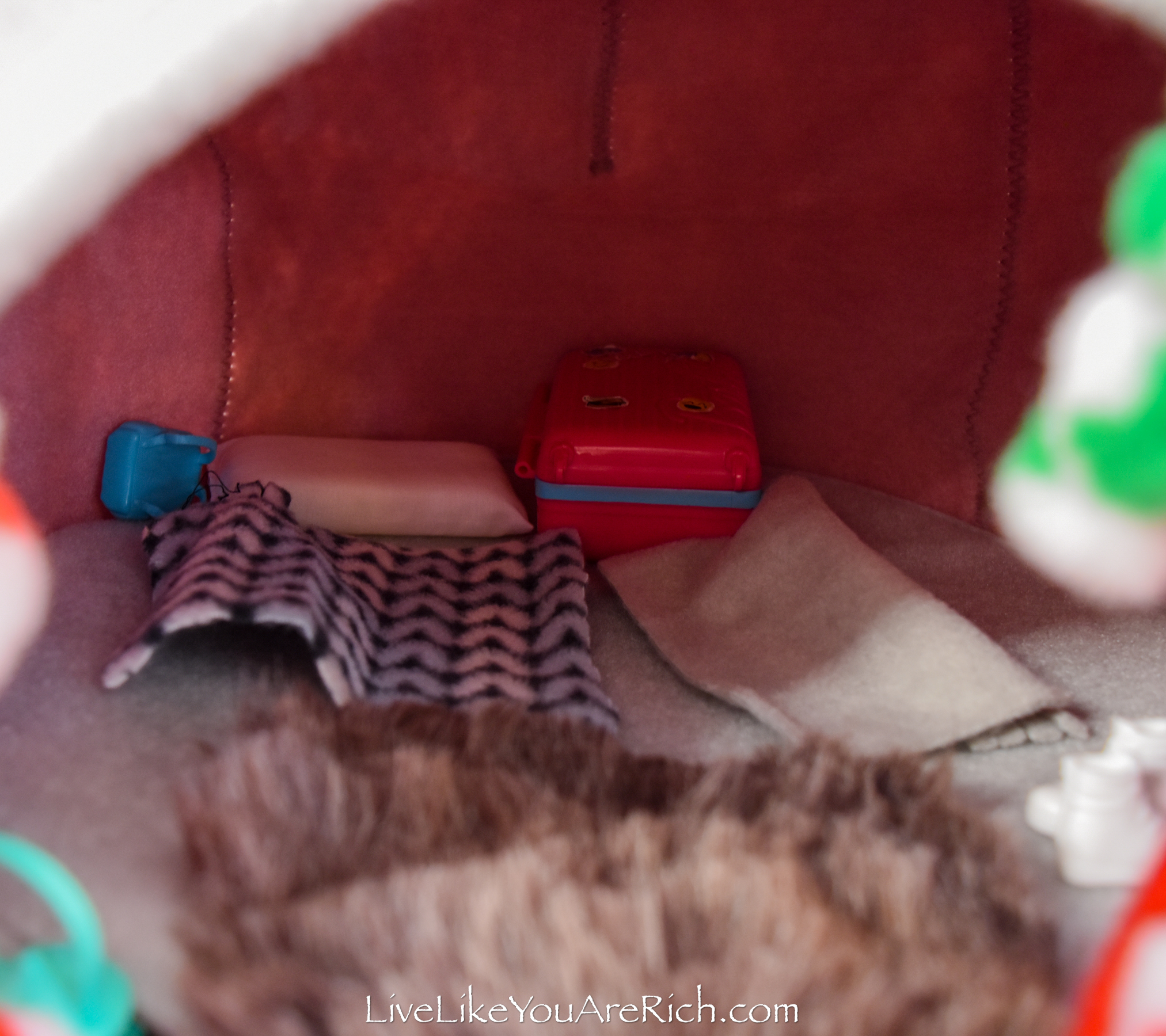 Supply List for this Elf on the Shelf: Yurt Camping
elf beanies with pompoms (video tutorial)
toothpicks with mini mallows (Stephen's smores hot cocoa)
ceramic pine tree lighted up with ornaments and a star
fleece blanket
boots
buckets
Barbie grill
Barbie basket, plate, can, spoon
IKEA LURVIGCat house, igloo, light gray/pink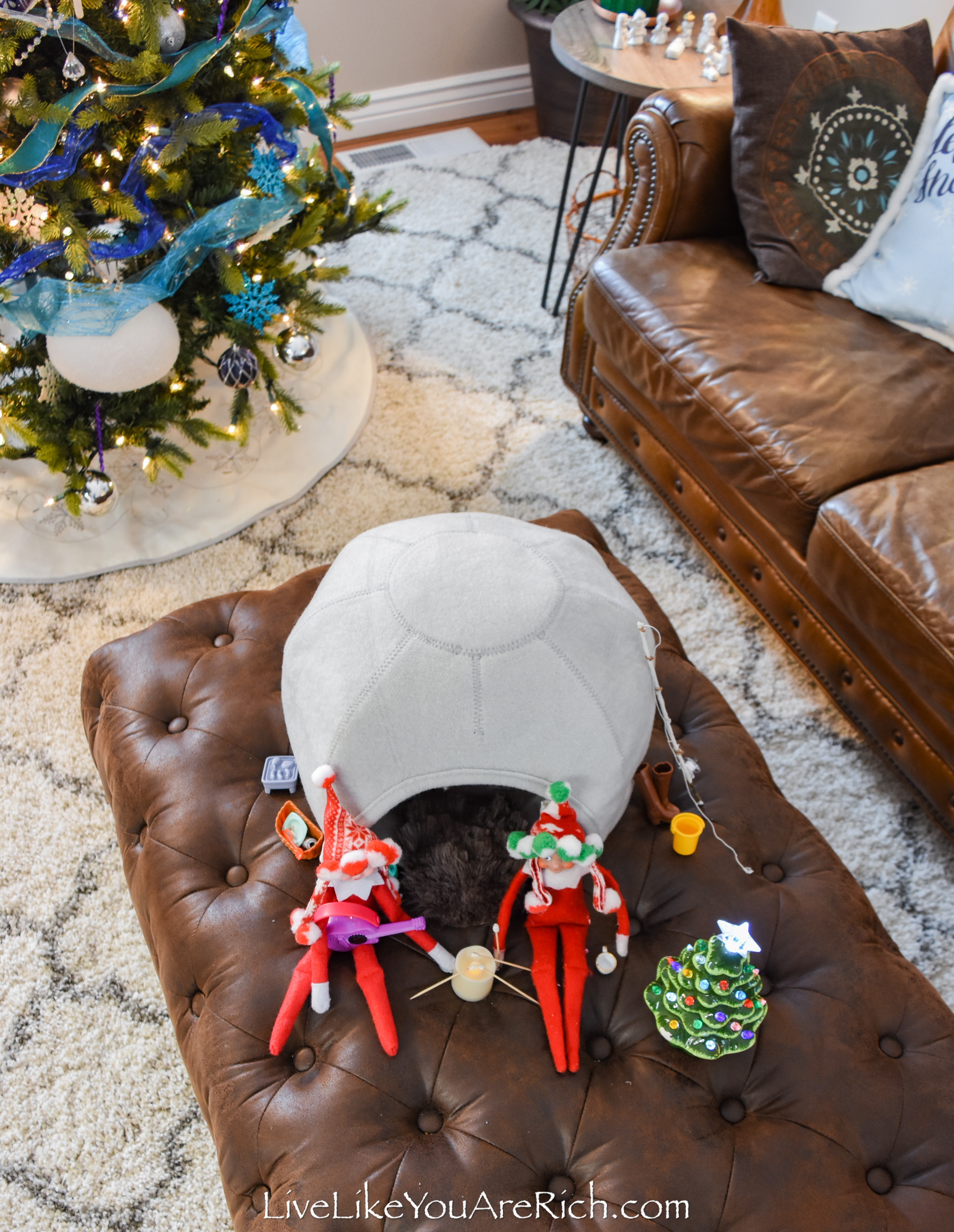 How I guess Pepper and Winter put together this Yurt Camping scene.
They just set everything out and put some tiny marshmallows on toothpicks over an electric candle.
To see more details, watch the video attached to this blog post.
This was a fun scene for my kids to look at. They appreciated the little details and even though the Yurt looked a bit like an igloo, they understood what it was meant to be.
To see more Elf on the Shelf ideas check out this post here. I'll be adding more this December as well.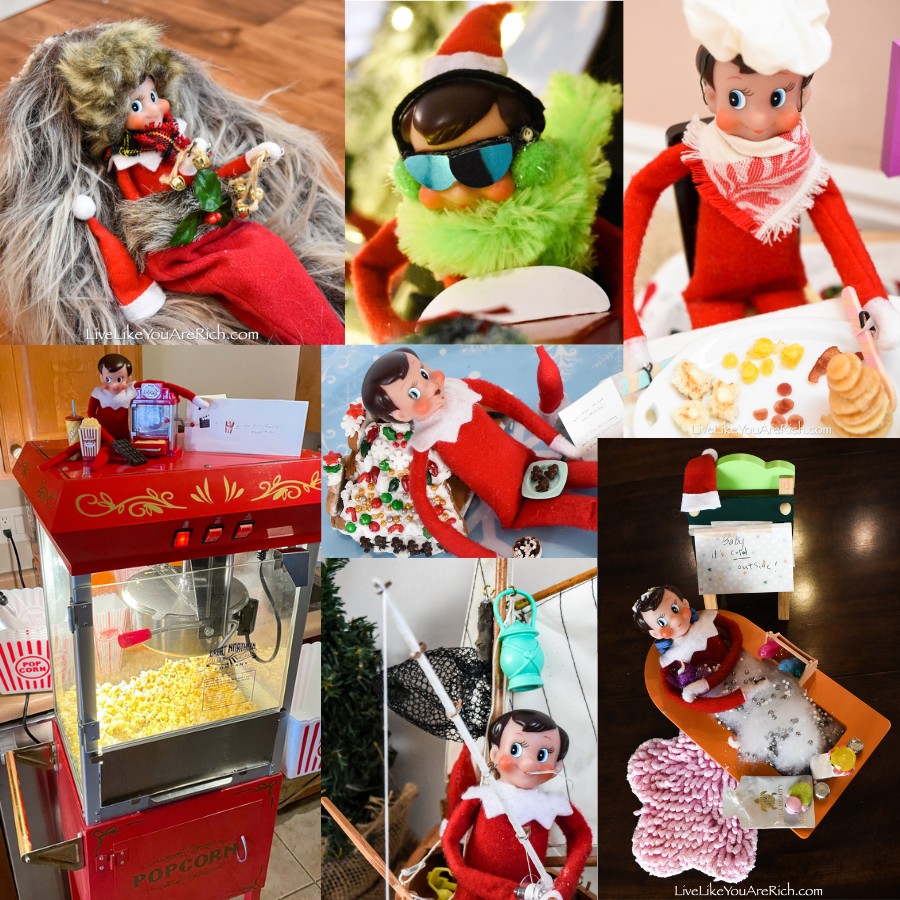 For other 'rich living' and D.I.Y. decor tips please subscribe, like me on Facebook, and follow me on Pinterest and Instagram.