Elf on the Shelf: Never Touch a Polar Bear.
Today our elves found their way into my son's room.
I decorated it this summer in an Arctic/Polar Bear theme.
There are polar bear statues on my son's tote storage shelf.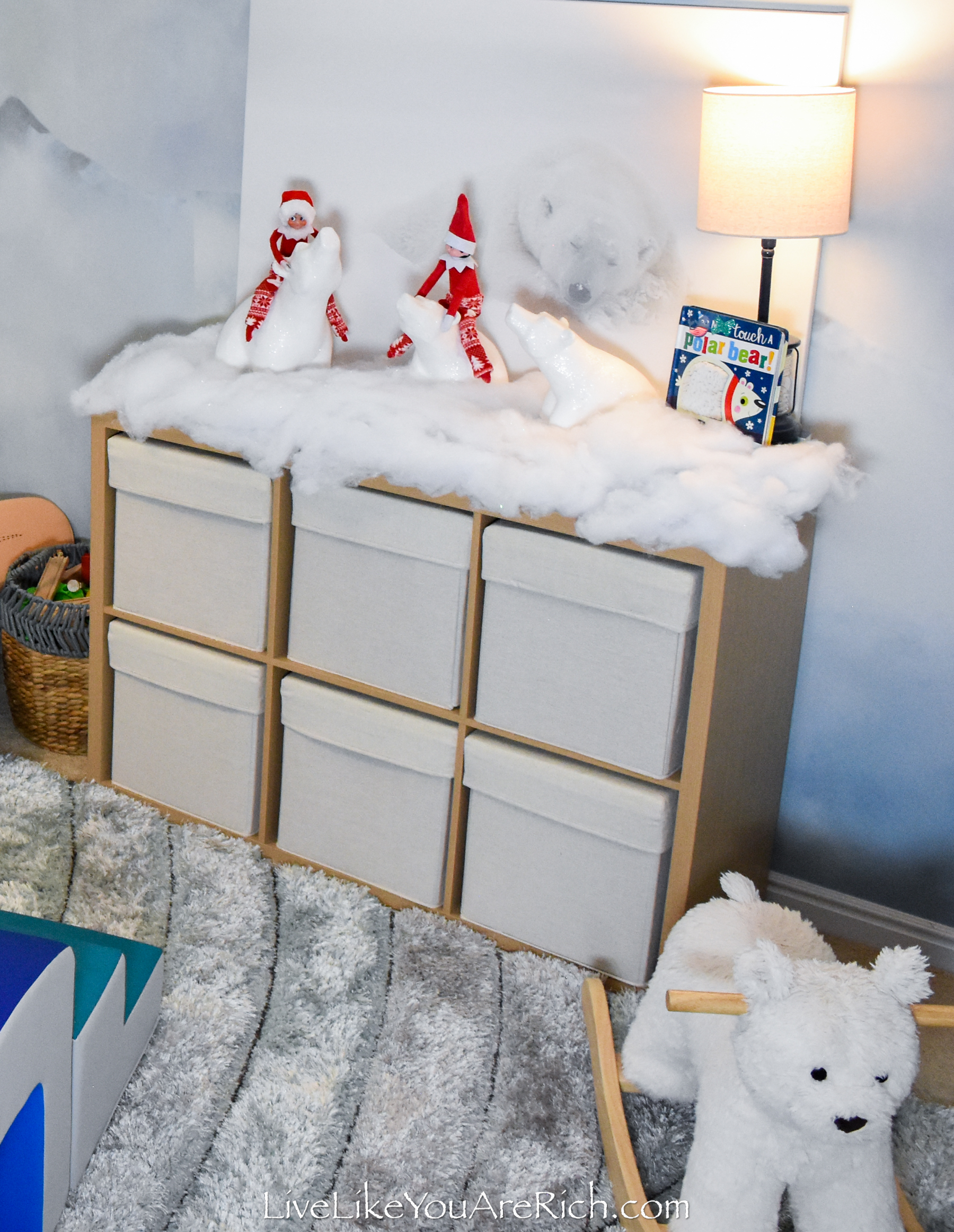 The elves are riding on the polar bears in their pj's; the polar bears are in the faux snow.
I liked how this scene tied in with the theme of my son's room.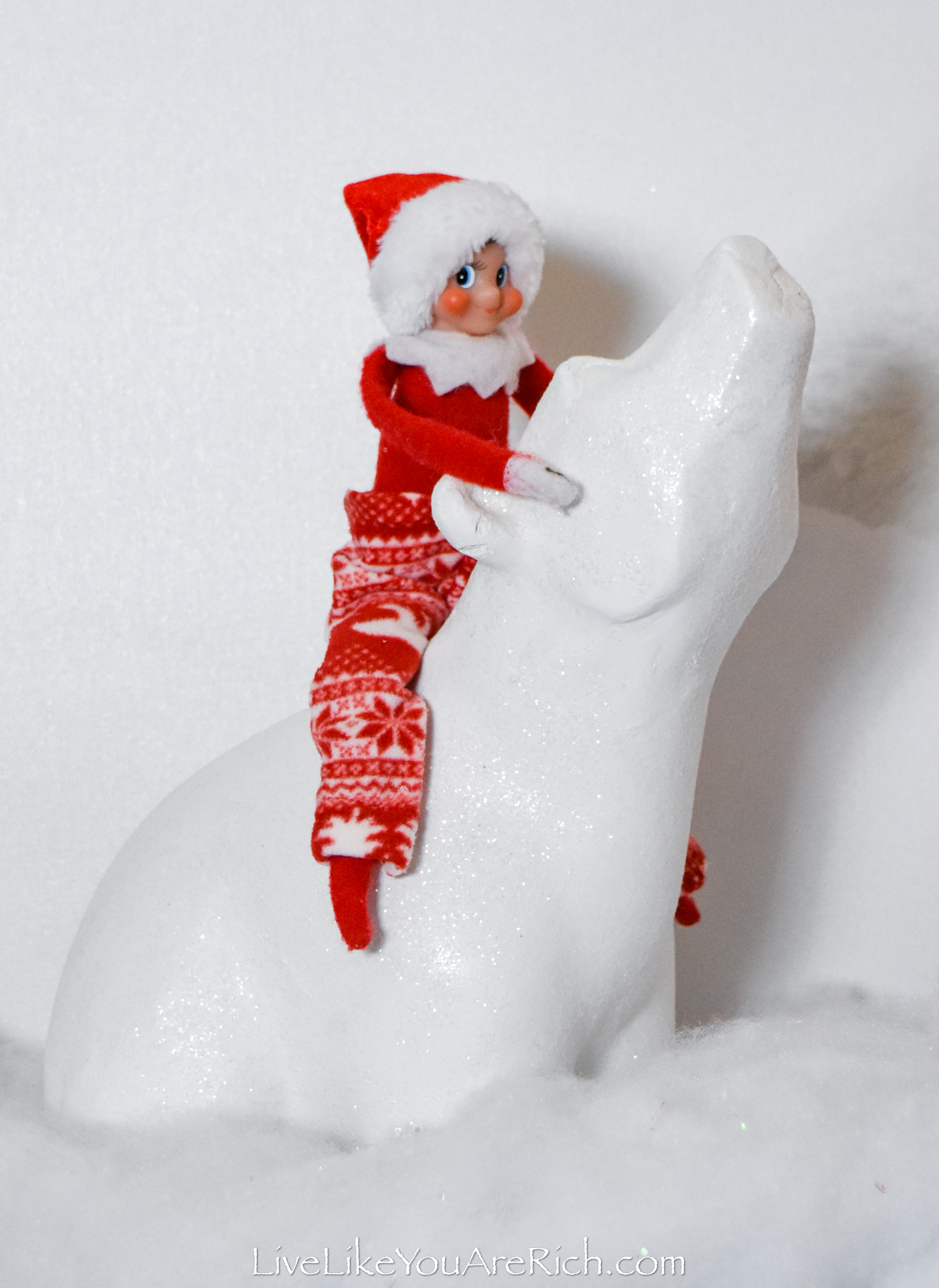 Pepper and Winter, an Elf on the Shelf sibling duo, were looking happy to be on the backs of our polar bear statues.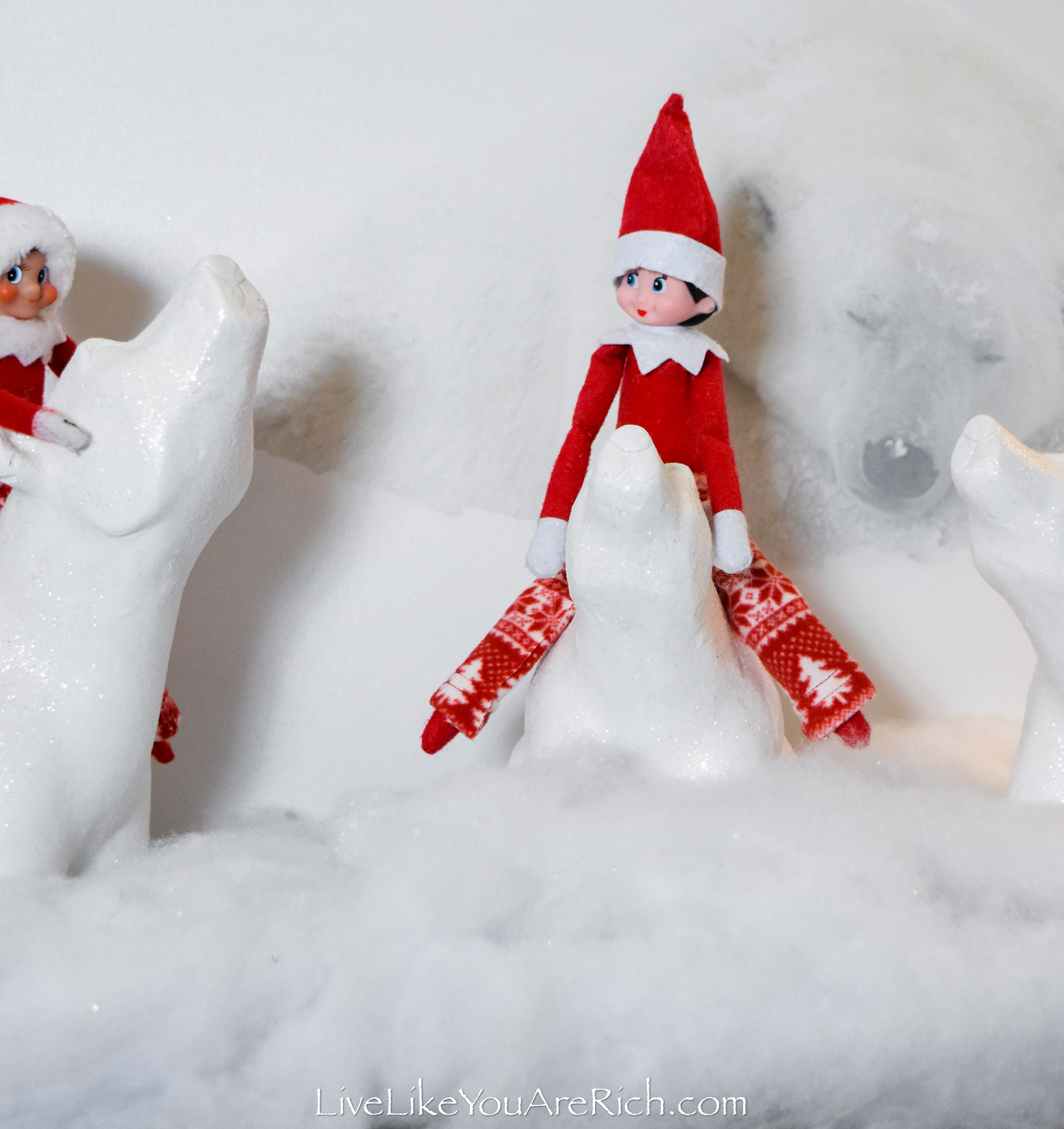 There was a book, "Never Touch a Polar Bear", propped up against the lamp on the shelf.
They had crossed out the word, "never" on our book's title.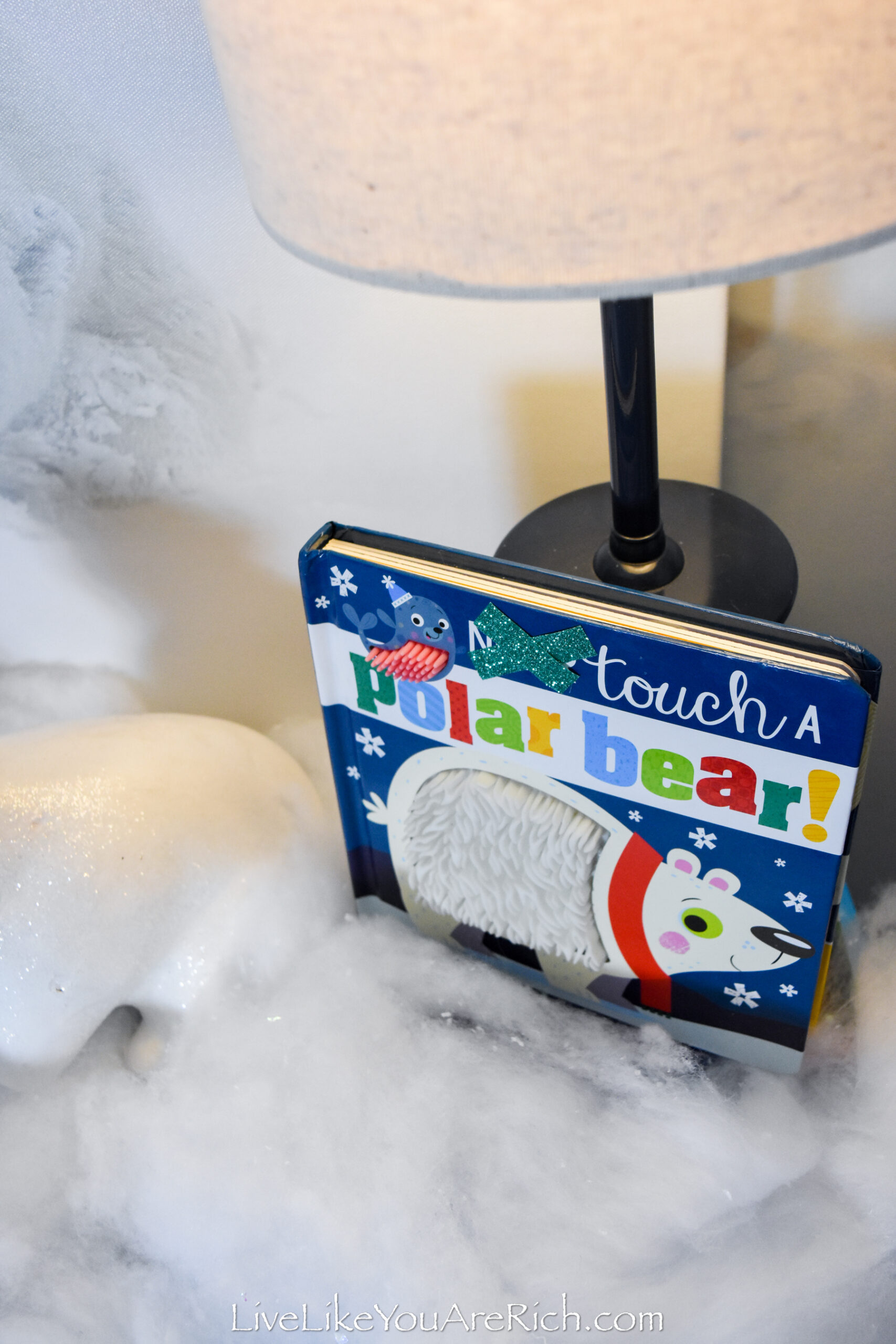 They did this using sparkle sticker tape.
My daughter commented that she loved how the elves crossed out the "never" on the title of the book. That was her favorite detail of this scene.
My favorite detail was the red PJ pants that had little polar bears on them.
Supplies that I think the elves used for this Elf on the Shelf: Never Touch a Polar Bear
Polar Bears figurines- I was able to find these darling white sparkle Polar Bear figurines from Joann's craft store. They were 70% off when I purchased them in January 2022. I bought them for my son's Polar Bear party and then they were used to decorate my son's Polar Bear Arctic room.
no-sew pajamas for an Elf on the Shelf tutorial
sparkle sticker sheet or alternatively some colored tape or tape and construction paper and scissors to create an X and stick it over the word, "never".
Optional- lamp
Optional- canvas of a Polar Bear from Photowall.com. Details: Frozen Dreams Canvas with motif on edge 39.4 x 27.6 inch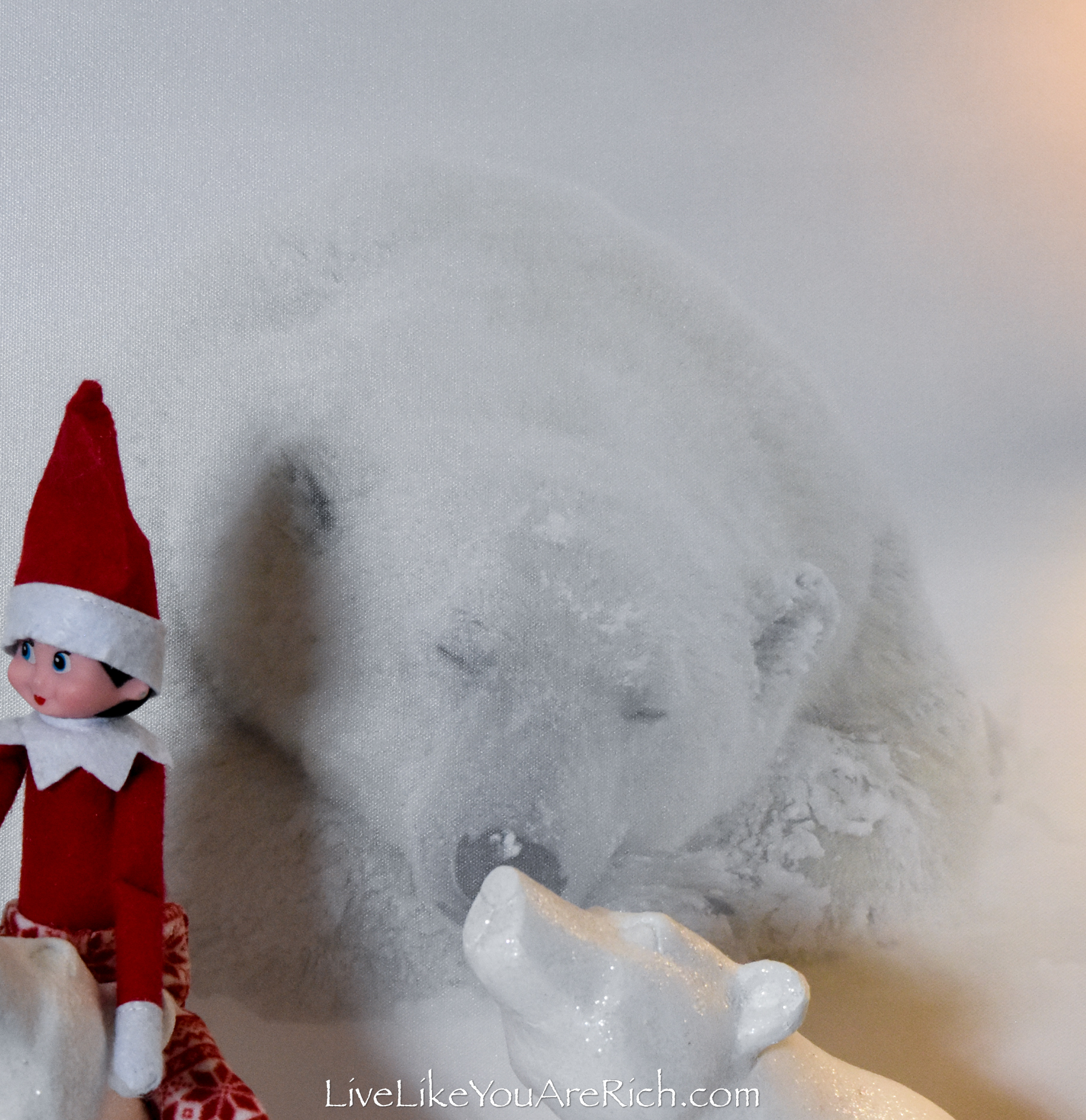 How I think the elves put together this Elf on the Shelf: Never Touch a Polar Bear
First, they put down some faux snow blankets and sprinkled them with faux glitter snow. Then they put the polar bear statues on top. They put on their no-sew Christmas pajamas from last year, and using glitter tape crossed out the, "never" on the book. They turned on a lamp and then they got on the polar bears' backs. That's it.
It turned out to be a very wintery-looking scene which is fitting for our elves and my son's bedroom theme.
The elves stuck on the rough texture of the polar bears without any fear of them sliding off when frozen.
To see more details check out the video in this blog post.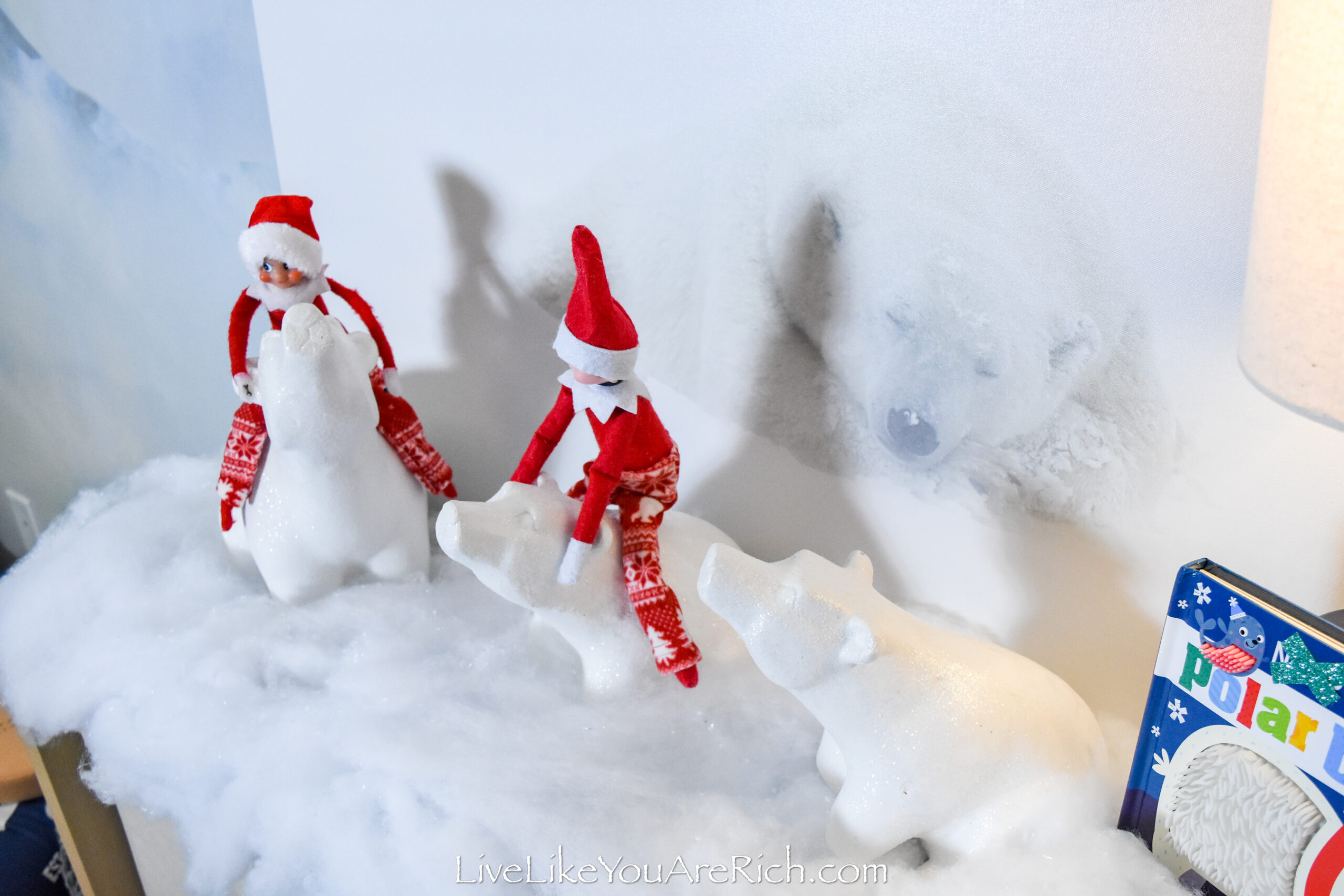 It looked like this scene probably only took about 10 minutes for the elves to pull together.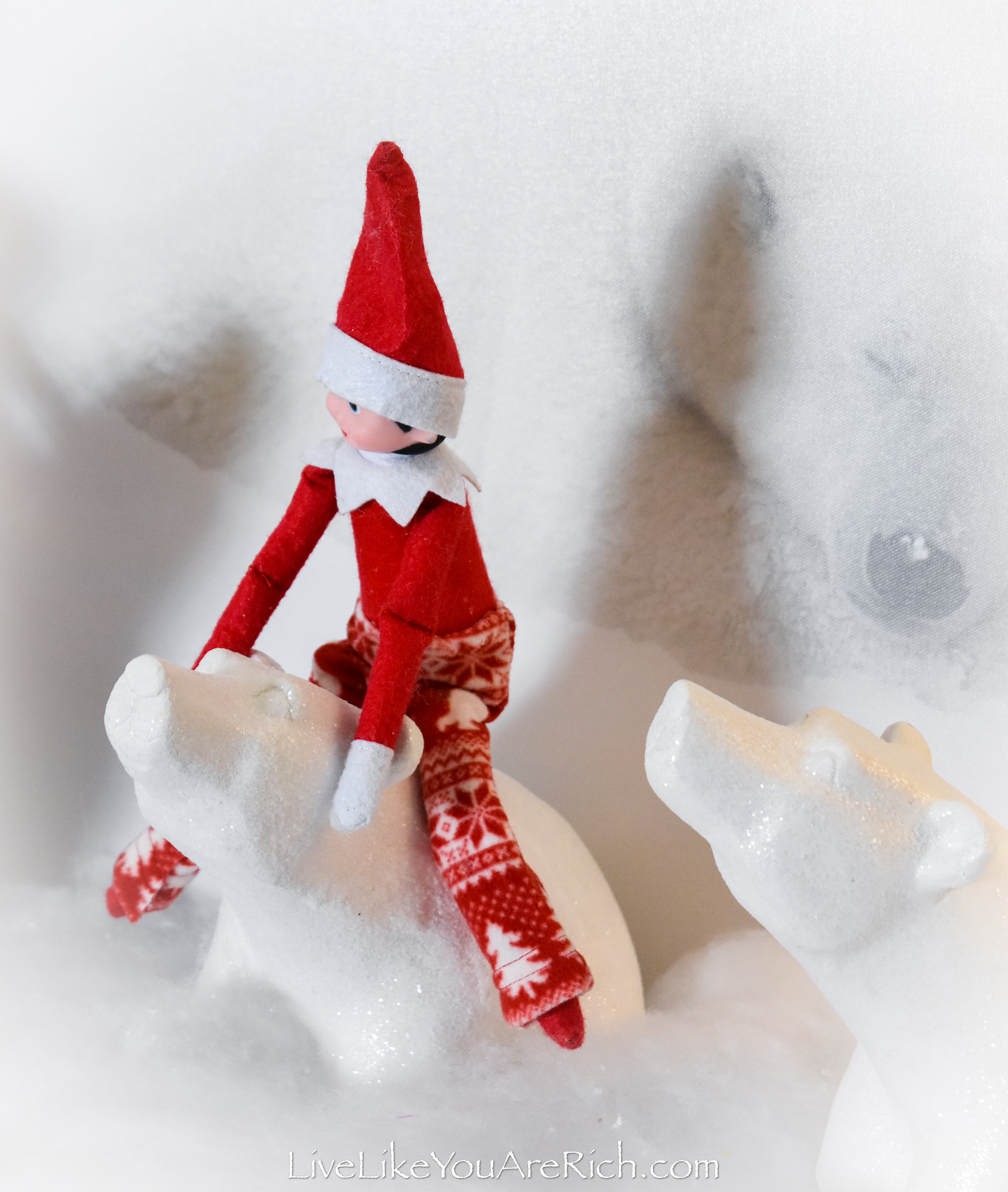 That's it for this Elf on the Shelf: Never Touch a Polar Bear scene.
To see more Elf on the Shelf ideas check out this post here. I'll be adding more this December as well.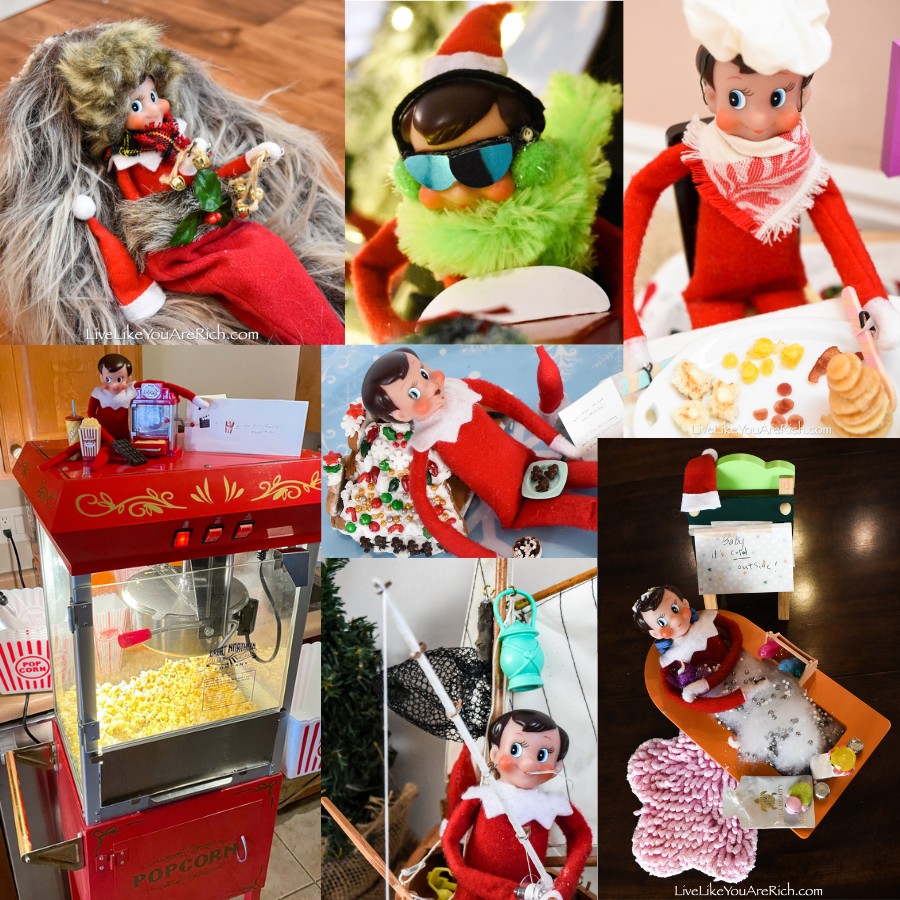 For other 'rich living' and D.I.Y. decor tips please subscribe, like me on Facebook, and follow me on Pinterest and Instagram.