Halloween Haunted House Ghost Wreath
Reusing Halloween decorations helps me save money and also be creative. I think hard about how I can reuse and repurpose items that I have on hand to create something new each year. Not only is it a fun challenge, but it also inspires content for this website.
Using items I hand on hand, this wreath only cost me $2.50 to make.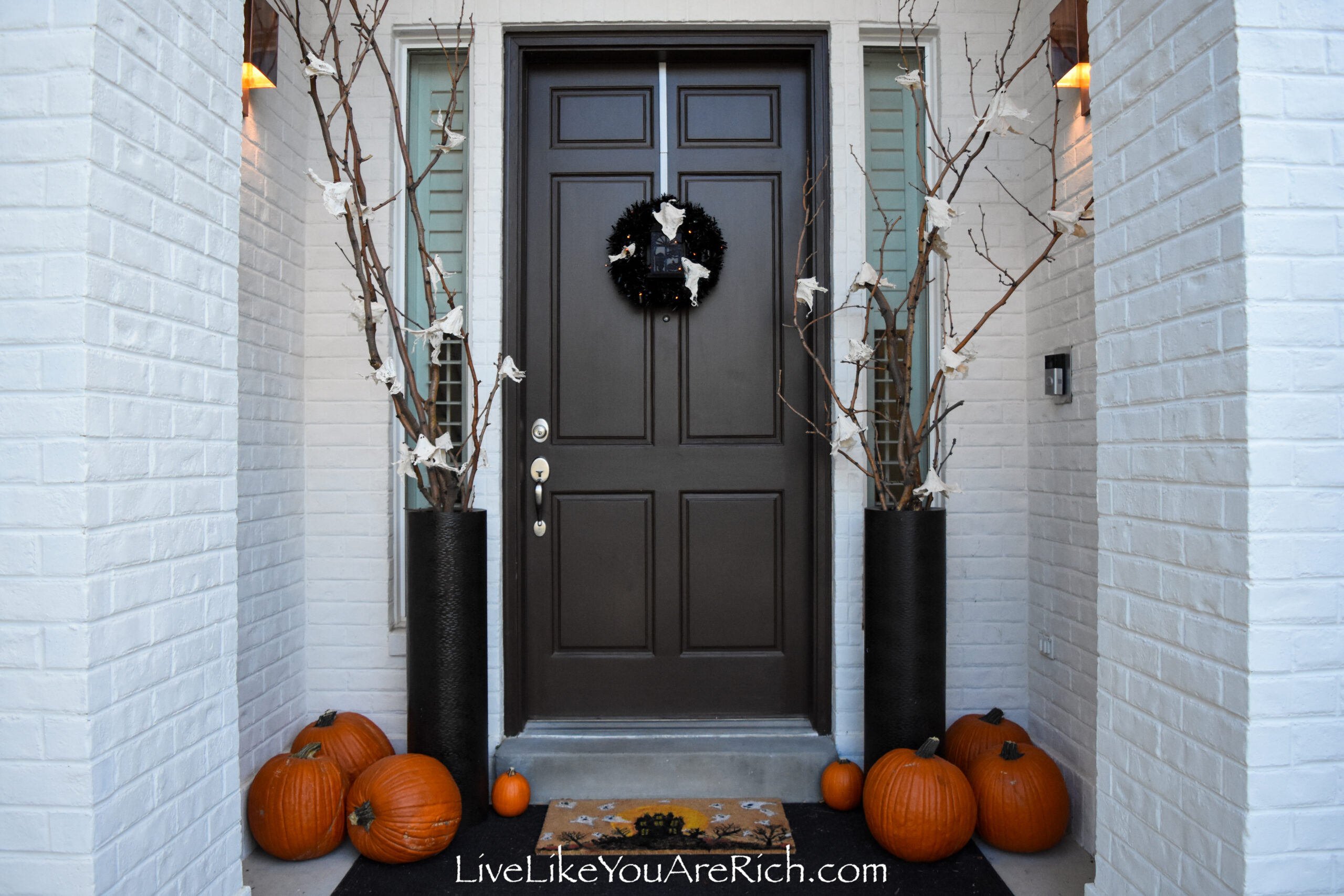 I love how easy it was to put together. After the supplies were gathered, it only took me about 15 minutes to make—that said the gauze ghosts had already been made. You can find the tutorial on how to make these DIY Gauze Ghosts here.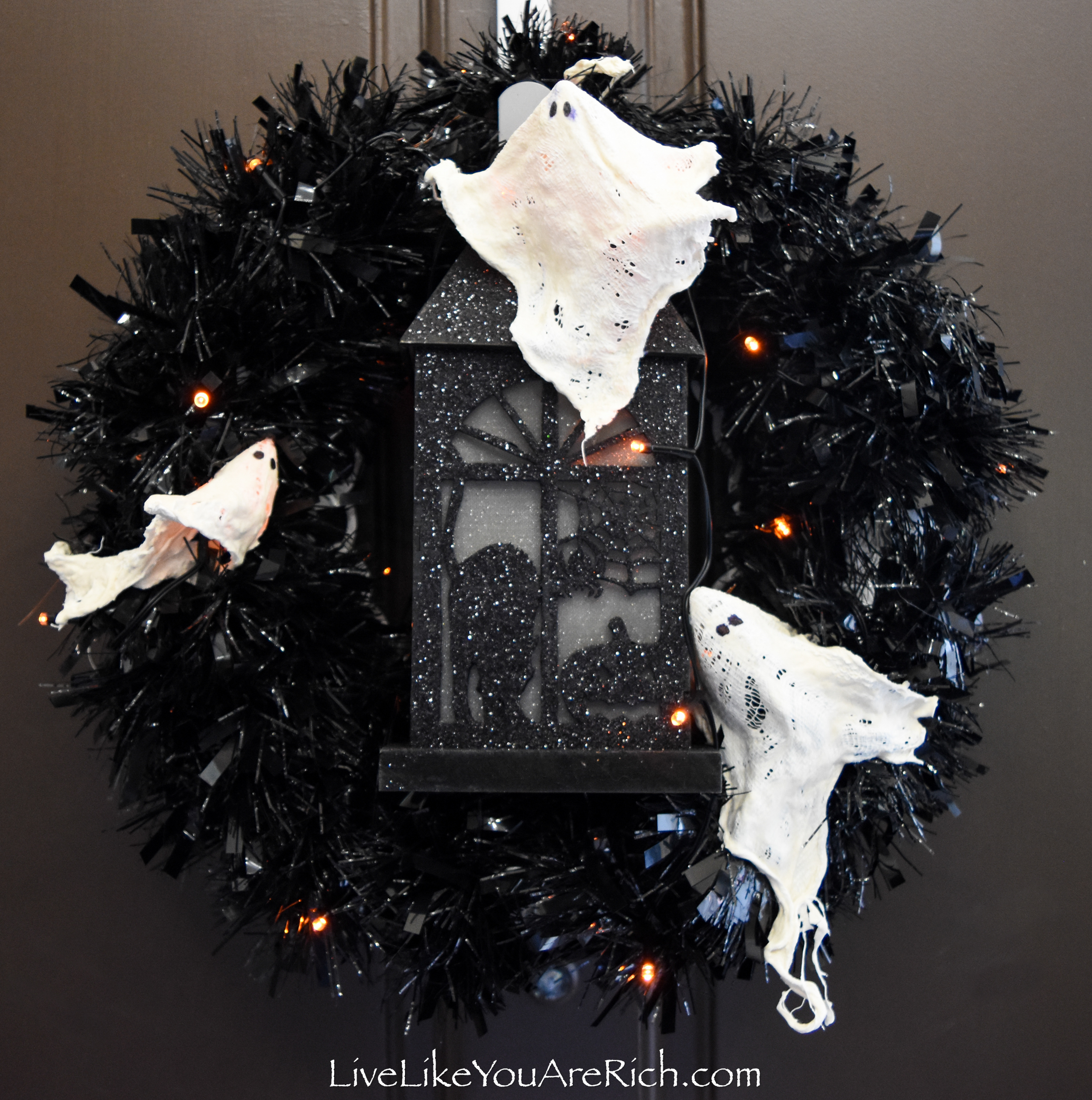 I also like the fact that I can easily remove the items attached to this wreath and reuse everything for new and different decoration combinations next year as well.
For my front door decorations for Halloween this year, I put together a Halloween Haunted House Ghost Theme.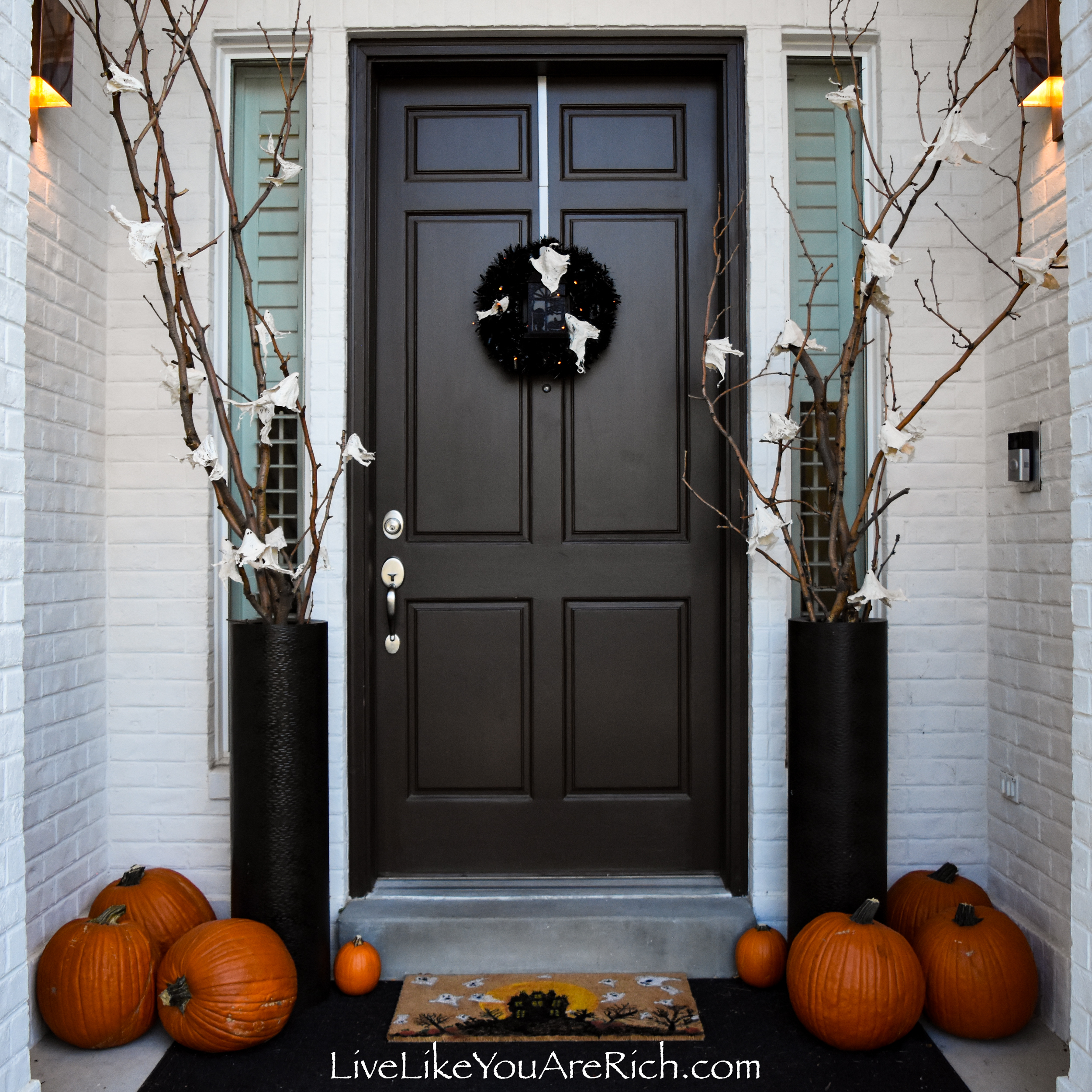 When looking through my Halloween tote/storage bin, I saw this wreath that I had made last year. I thought awhile about how I could use it as this year's front door wreath and alter it to fit with my theme.
The idea came to me to just turn it over and use the back of the wreath—which was simple enough, so that is what I did.
I was able to take this spider wreath I had previously made and just turn it over.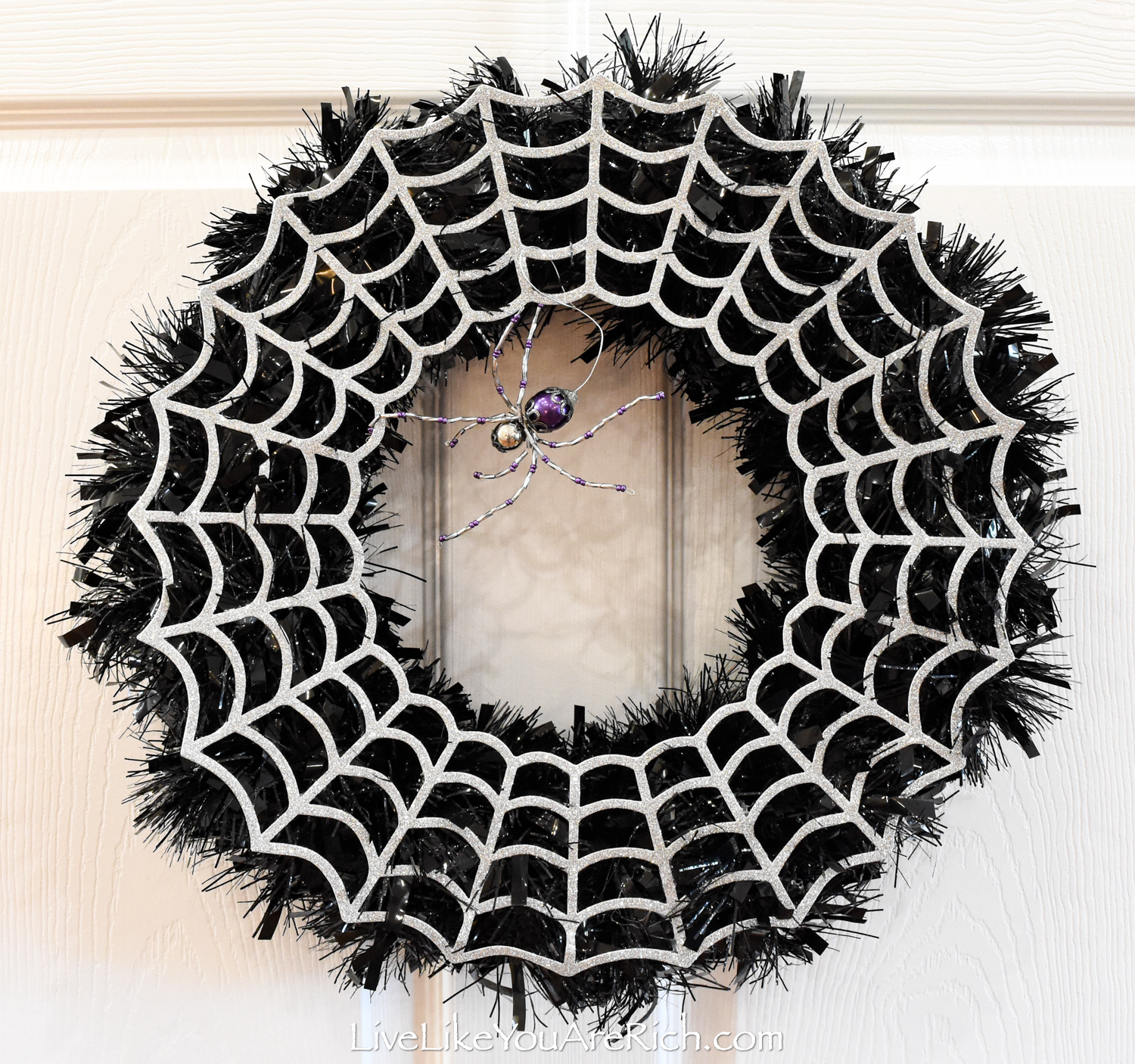 Obviously, most people don't have this exact wreath. However, it can easily be made.
All it is is a foam wreath form with black tinsel garland wrapped around it.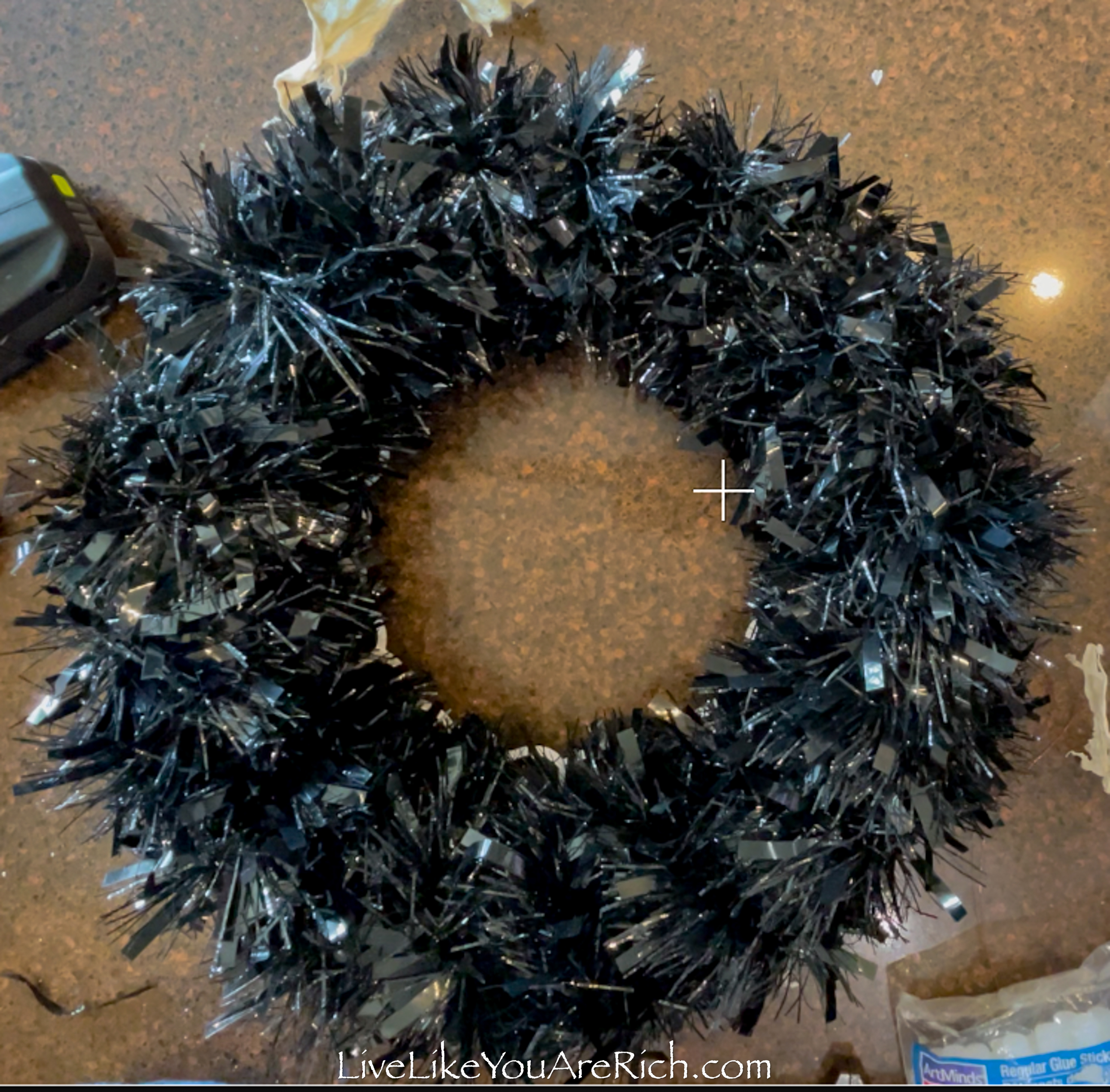 Supply List for Halloween Haunted House Ghost Wreath
Black Tinsel Garland 10-15′ long
3 DIY gauze ghosts tutorial
I had a haunted house that I've used in my Halloween decorations around my house for years. Unfortunately, I can't remember where I got it. However, Target had some haunted houses on sale this year and I've seen some on Amazon as well. A haunted house lantern with a light inside would work as well or a haunted house flameless candle,
orange led lights battery-powered (2 strands from Dollar Tree)
glue gun and sticks— this is my battery-powered glue stick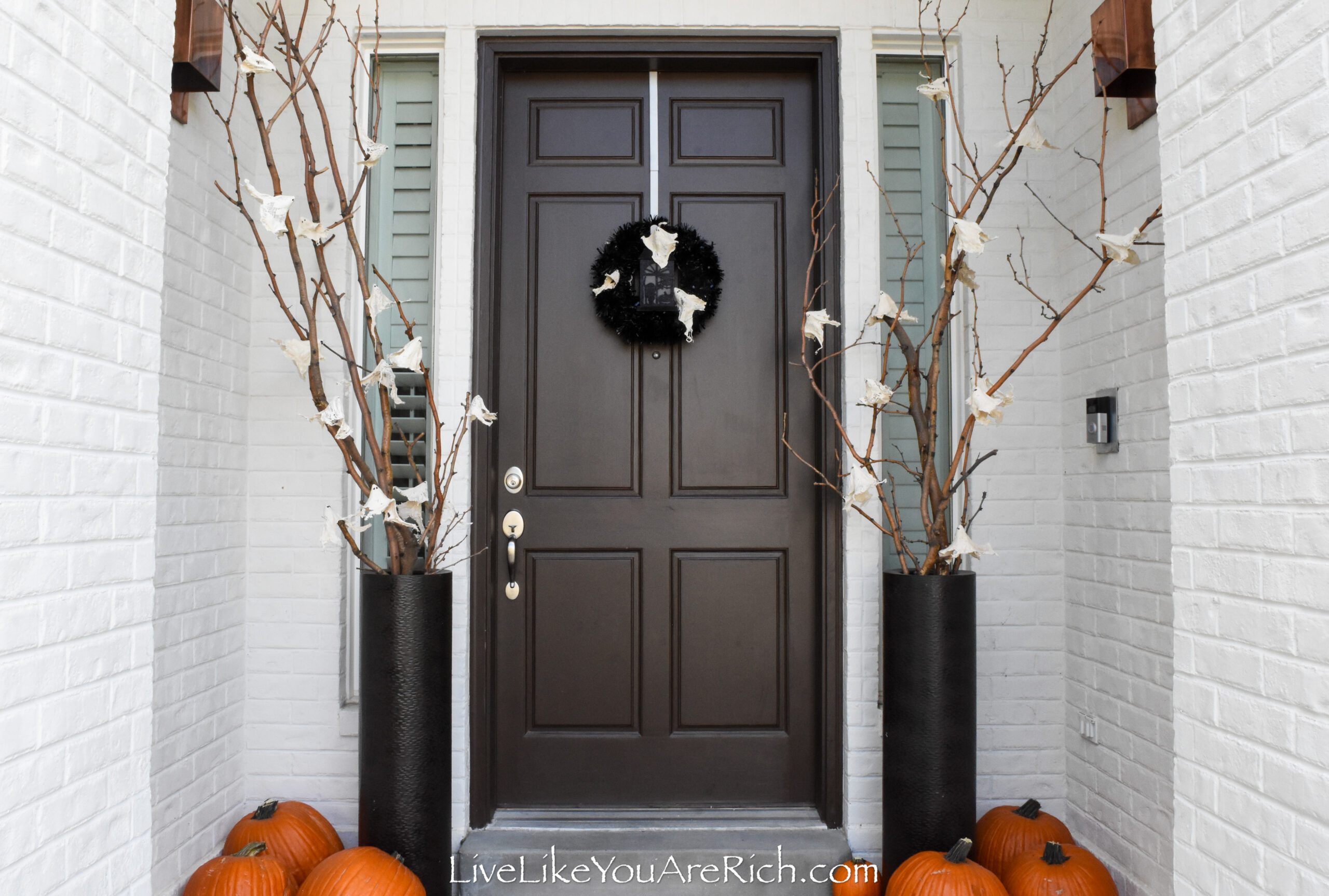 How to Make this Halloween Haunted House Ghost Wreath
Continue reading and/or watch the video tutorial that is on this blog post to see how I made this Halloween Haunted House Ghost wreath.
Wire and/or hot glue the ghosts on.



Wiring is easiest when the ghost is secured on the side. You can wire it to the foam wreath form.


Hot gluing is easiest when placing the ghost next to the haunted house as the haunted house is secure you can just hot glue the ghosts to it.

Trim the wire ends off and tuck them to where they cannot be seen.

String the wreath with orange LED lights that are battery-powered. Secure the battery pack to the back of the wreath using wire or hot glue.
Attach the wreath to the door with a wreath hanger.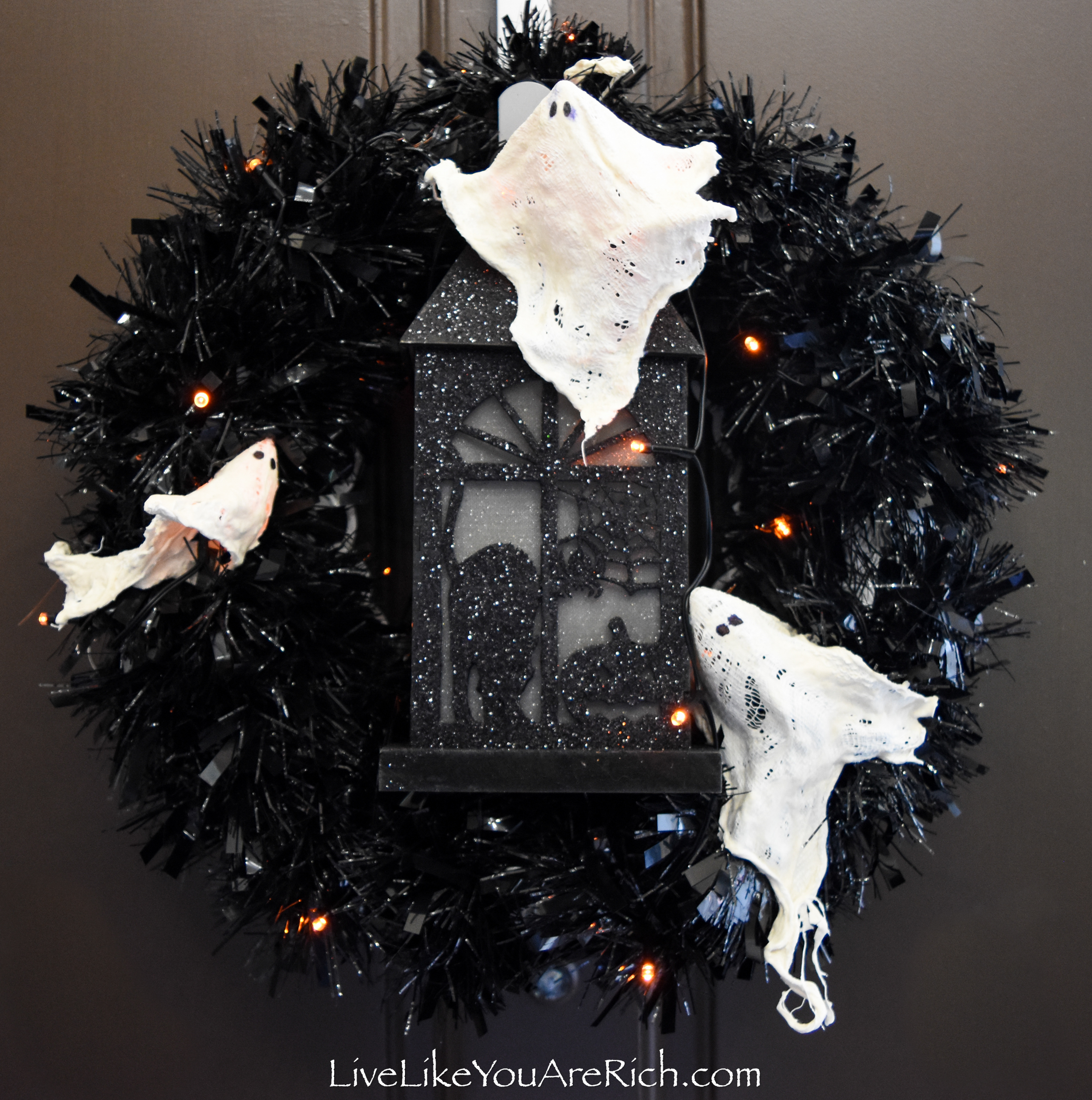 Stand back and admire your Halloween Haunted House Ghost Wreath.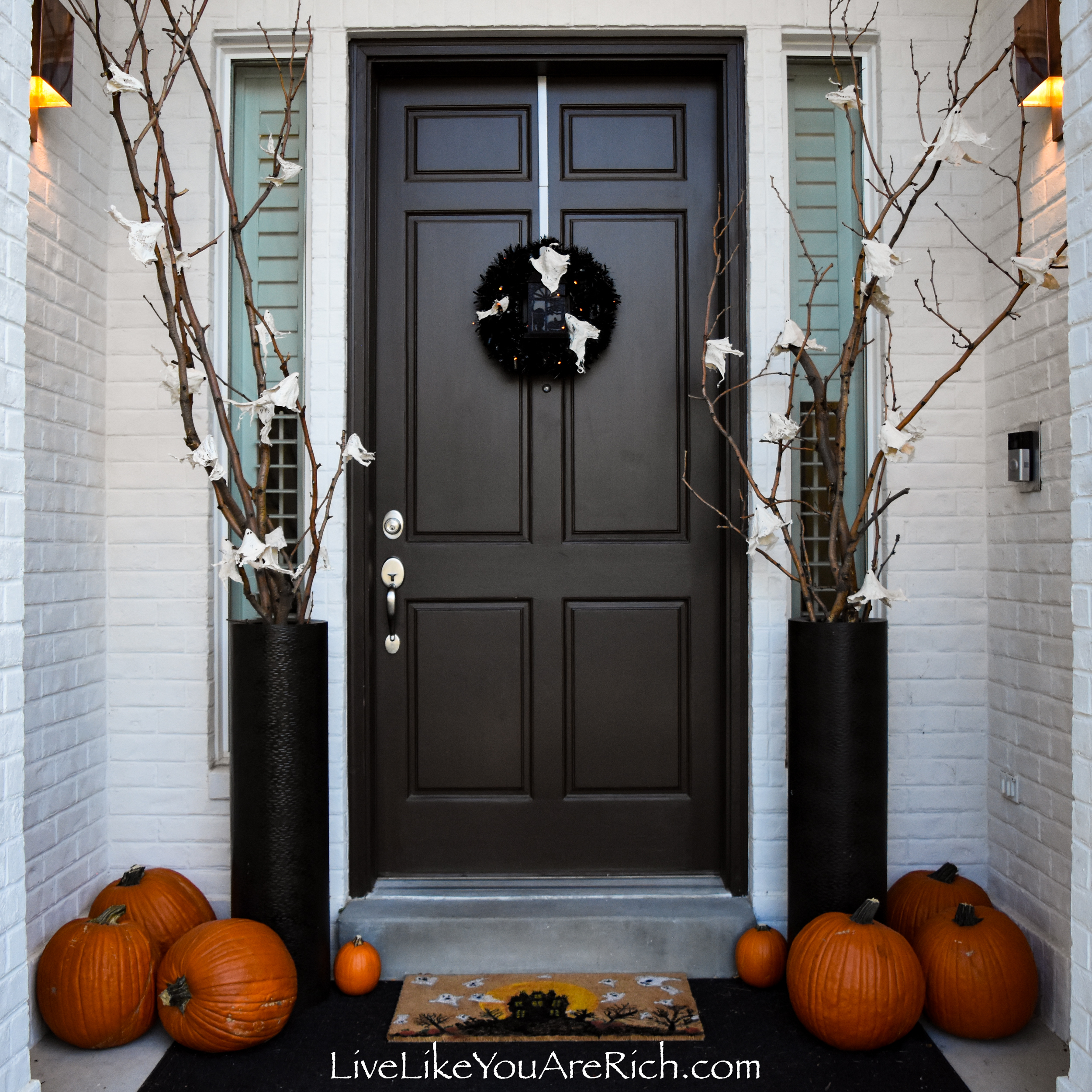 Cost to Make this Halloween Haunted House Ghost Wreath
I had everything to make this wreath except the two strands of orange battery-powered lights. I purchased those at Dollar Tree for a total of $2.50.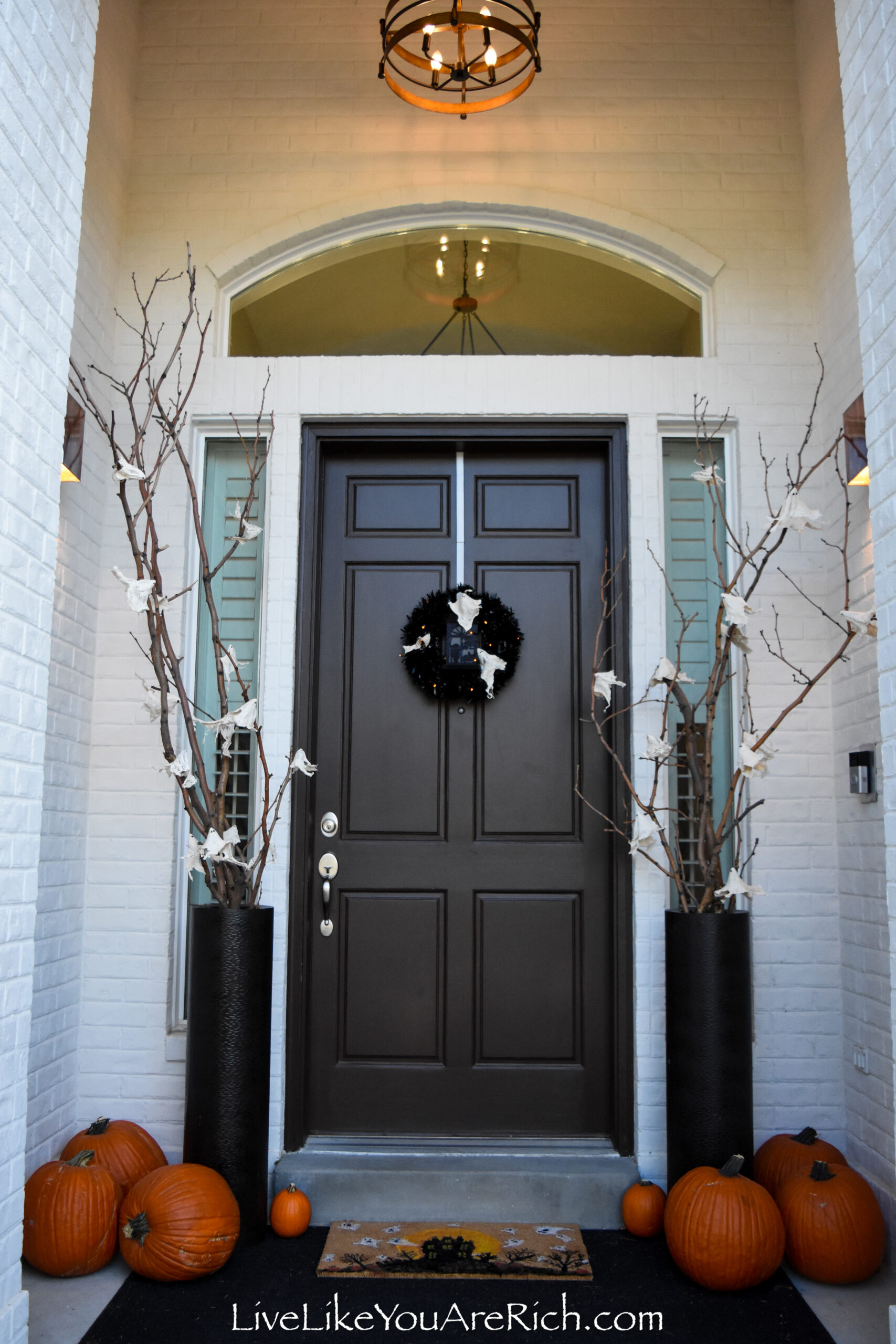 Thanks for stopping by and reading or watching my Halloween Haunted House Ghost Wreath tutorial!
Happy Halloween!

For other 'rich living tips' please subscribe, like me on Facebook, and follow me on Pinterest and Instagram.