Pampas Thanksgiving Door Decor
This is my Thanksgiving door decor this year (2023).
I love the autumn colors. In fact, viewing fall colors is one of my favorite things to do.
The trees in front of my home have turned a beautiful orange and yellow and match my copper gutters. I sealed the gutters (tutorial at this link)— so that they would stay this pretty copper color year-round.
I like to reuse items and decorations to save money. So many of the supplies for this Pampas Thanksgiving Front Door Decor are reused from other years.
Supply List Pampas Thanksgiving Door Decor
You'll need this harvest wreath—tutorial at this link or something similar
clear door hanger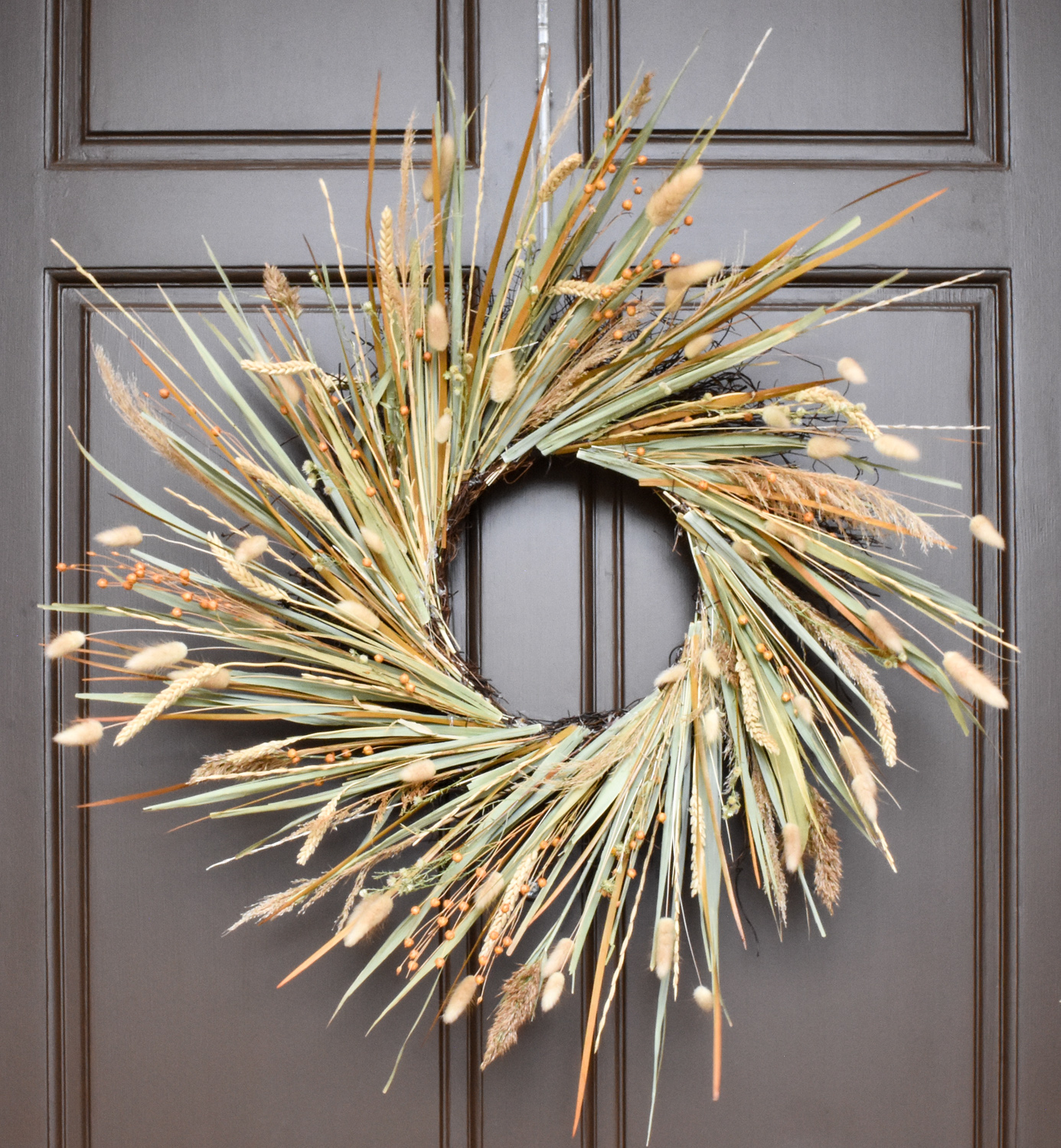 3 large pampas grass stems (dark green)
8-10 giant reeds (see this post on how I find these for free and preserve them). This year I had enough in my backyard to use but they grow all over in the West in the fall and are easy to forage if you don't have any in your yard.
2 tall metal planters- similar.
That's it.
I love the way the dark green Pampas looked in the planter pots mixed in with giant reads from my backyard.
This is a bit of a spin-off from my Tall Autumn Arrangements for my Thanksgiving door decor a few years ago.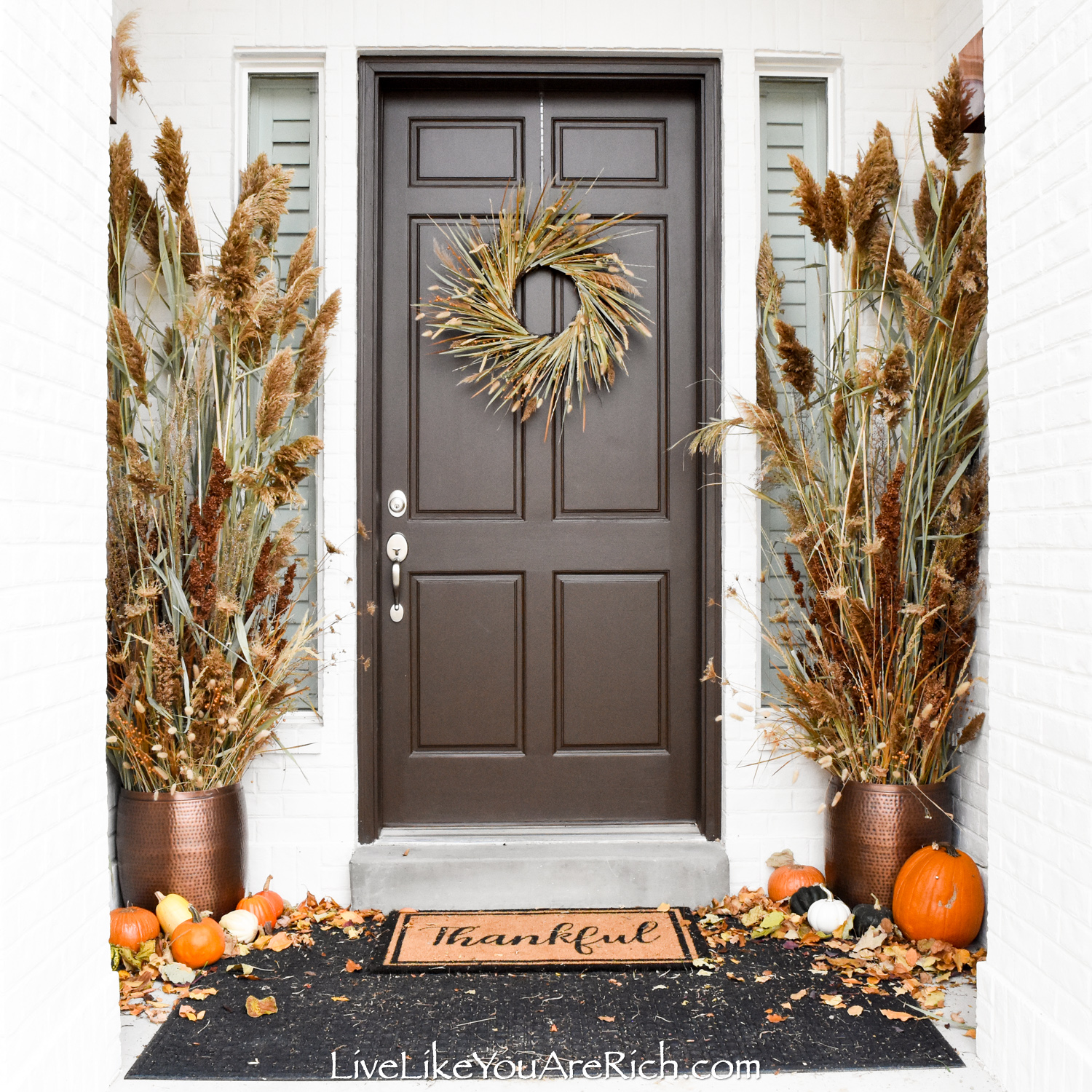 While I loved my tall autumn arrangements, I wanted to do something a little more simplistic and quick this year.
How to put together this Pampas Thanksgiving Door Decor
I hung this autumn-dried plant wreath I made.
I added 4 giant reeds to 3 large dark green tall pampas stems and arranged them in two tall planter pots so they looked pretty.
Then, I layered my rugs for some dimension and interest.
I set the pumpkins from my Halloween front door decor to the side. I didn't do a post of my Halloween front door decor although you can see it in this post if you are interested.
While I liked the pumpkins, I didn't love them near the planter pots so setting them to the side added a nice touch without overwhelming the more simplistic look I was going for.
And that's it. It only took me about 25 minutes to move the pumpkins, layer the rugs, hang the wreath, add some reeds to my planter pots, and sweep the porch.
Cost of this Pampas Thanksgiving Door Decor
Since I like to challenge myself to create new decorations with items that I already own, this front door decor was put together with items that I already had or foraged. So, this cost me nothing to create.
I am excited to celebrate the brave and wonderful pilgrims, the freedom I have, and the blessings I am grateful for this Thanksgiving.
I hope you have a Happy Thanksgiving as well.
For other 'rich living tips' please Subscribe Here for my weekly email or connect with me on these other platforms: