This is my Valentine's Day Front Door Decor for 2022.
I went kind of big for my fall front door decor and my Christmas front door decor, so I decided to keep Valentine's Day decor small, simple, and understated. I really like the way it turned out.
To make this, I got white rocks from Dollar Tree and poured them in my copper planters.
Then I got sprigs at Michaels and Joann's for 70-90% off (depending on the store and time I bought them) at the after Christmas sales.
The red hearts and red and white sprigs were bought at Hobby Lobby.
I spent about $25.00 total on the sprigs, rocks, and hearts.
Then I made this Valentine door mat for about $12.00.
I got it for $9.00 at Home Depot (with a coupon), and I had the brushes. I used exterior acrylic paint.
I shared the tutorial of how to make this Valentine's Day Doormat.
It was very simple to make and only took me 15 minutes. I did not need a Cricut or vinyl to make this either; this doormat is a craft most anyone can do.
Next, I made this simple Valentine's hoop wreath.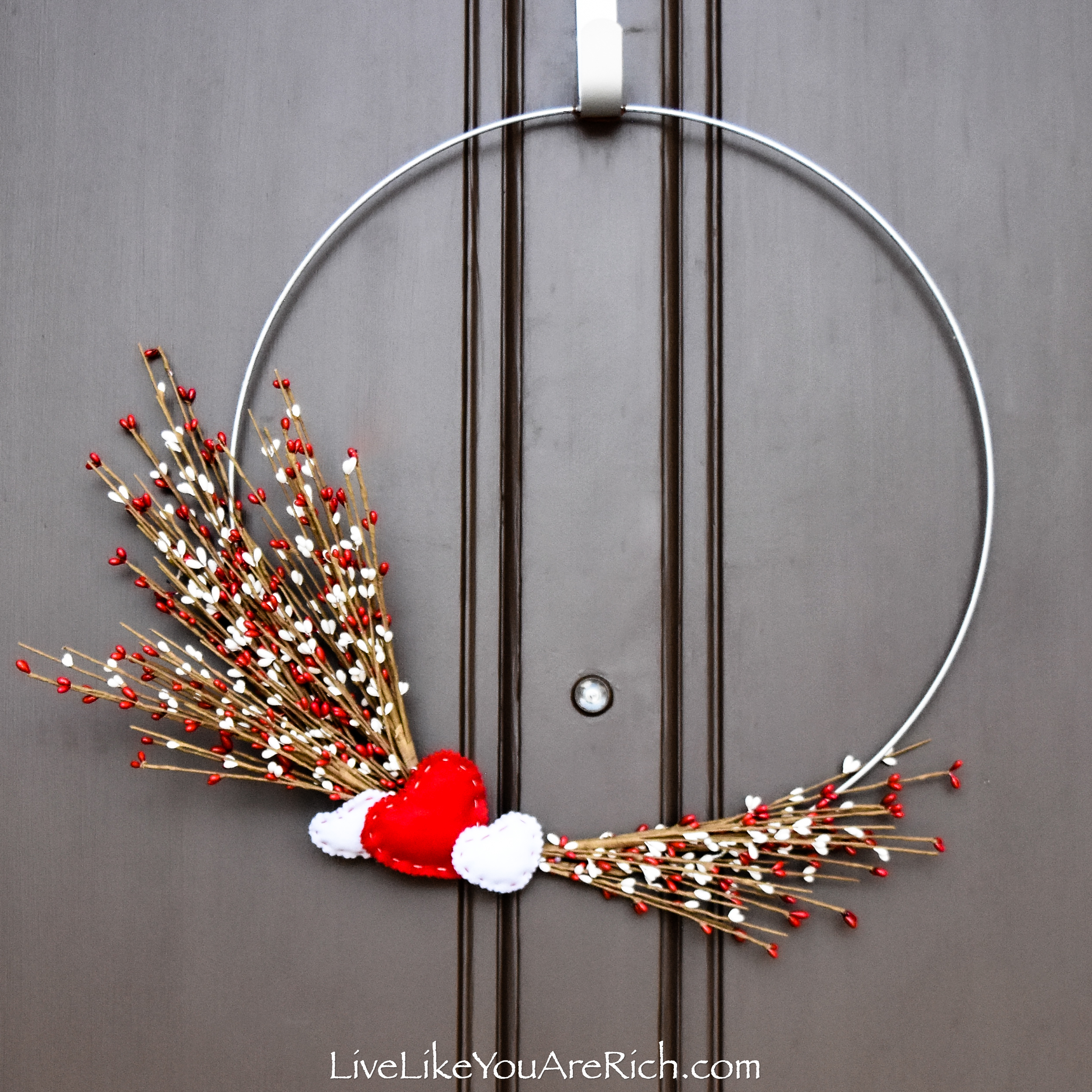 This only took me about 5 minutes to make.
I love my simple Valentine's Day Front Door Decor this year and hope it gives you easy and inexpensive ideas of how to decorate your front porch for Valentine's as well!

For other 'rich living tips' please subscribe, like me on Facebook, and follow me on Pinterest and Instagram.