This is the Vintage-Modern Easter Bunny Display I made for Decoration in my home this year.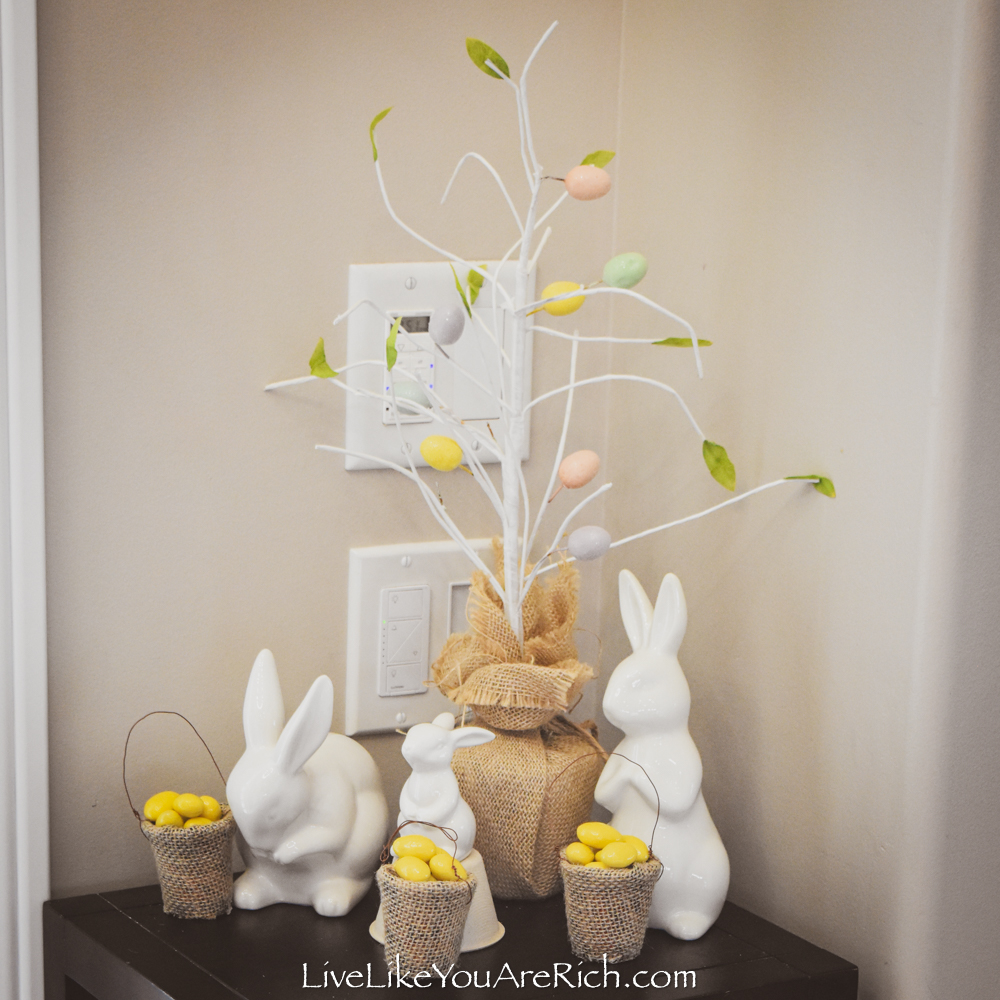 While I'm not entirely sure how "vintage" this display really is, it reminded me of something I could have seen in my great-grandpa's house when I was a little child.
I've noticed that some vintage things are making their way back around and are now modern. Many call these items vintage-modern.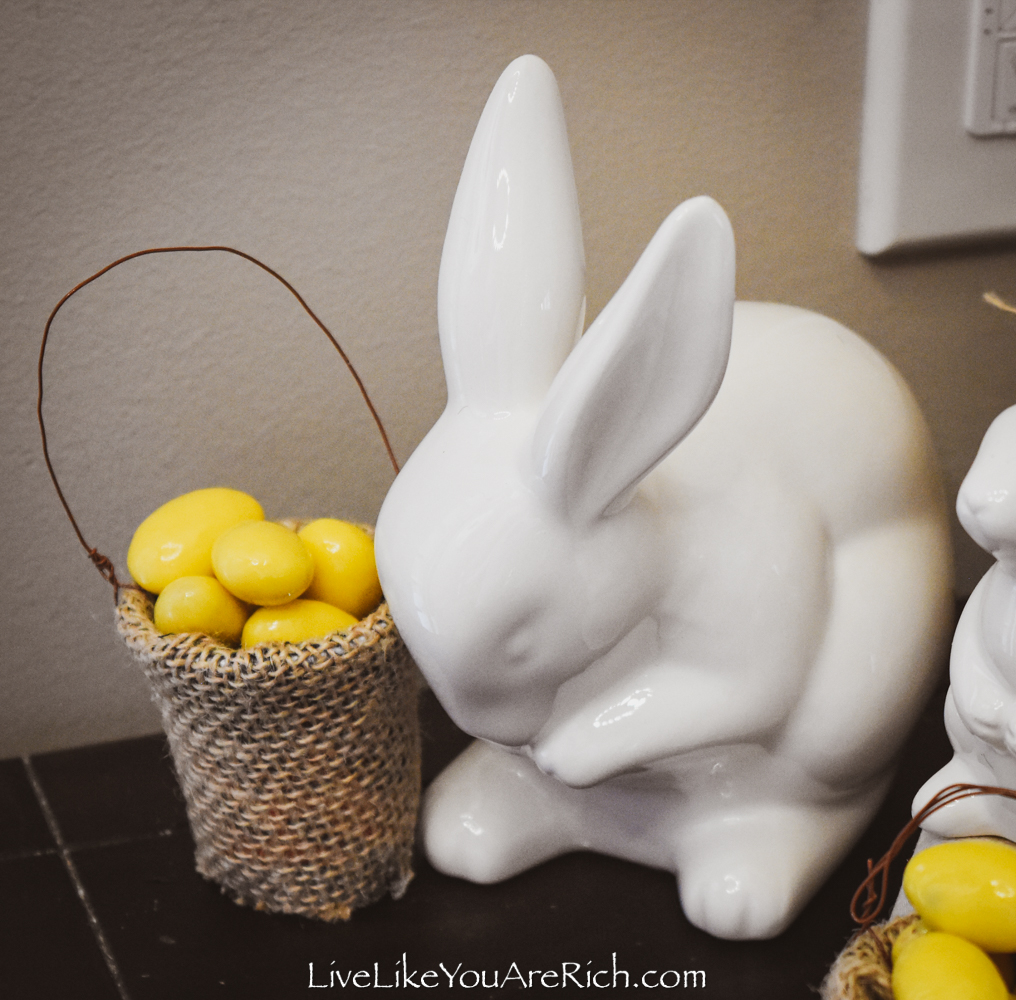 The porcelain bunnies and the burlap seem pretty vintage-modern to me.
To add to the 'vintage' theme, this display sits on my telephone table that fits in a little nook in my entryway.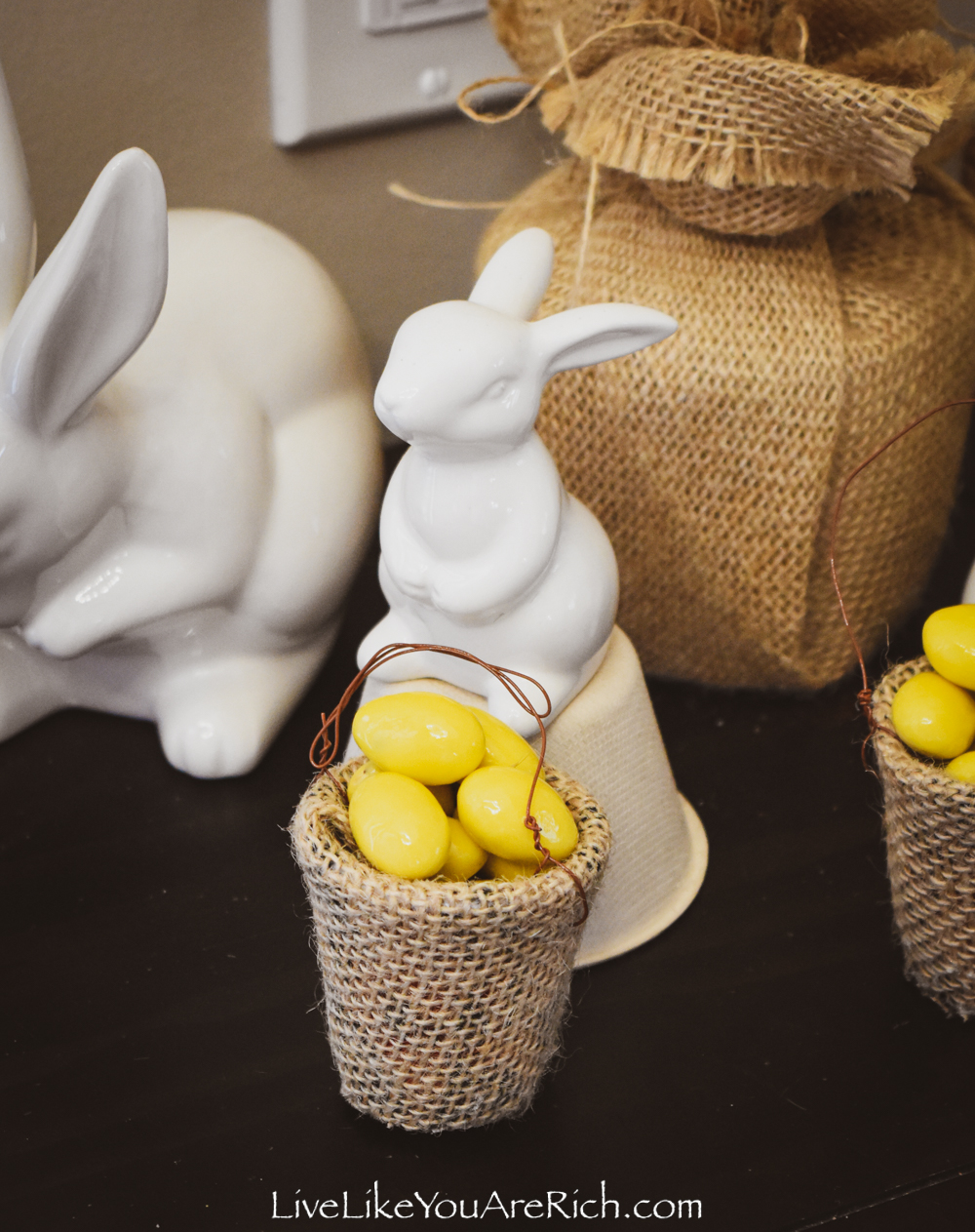 When editing the photos in Lightroom, I found that putting a vintage-style preset/filter on them looked best which just reinforced my thought on this display having a vintage-modern style.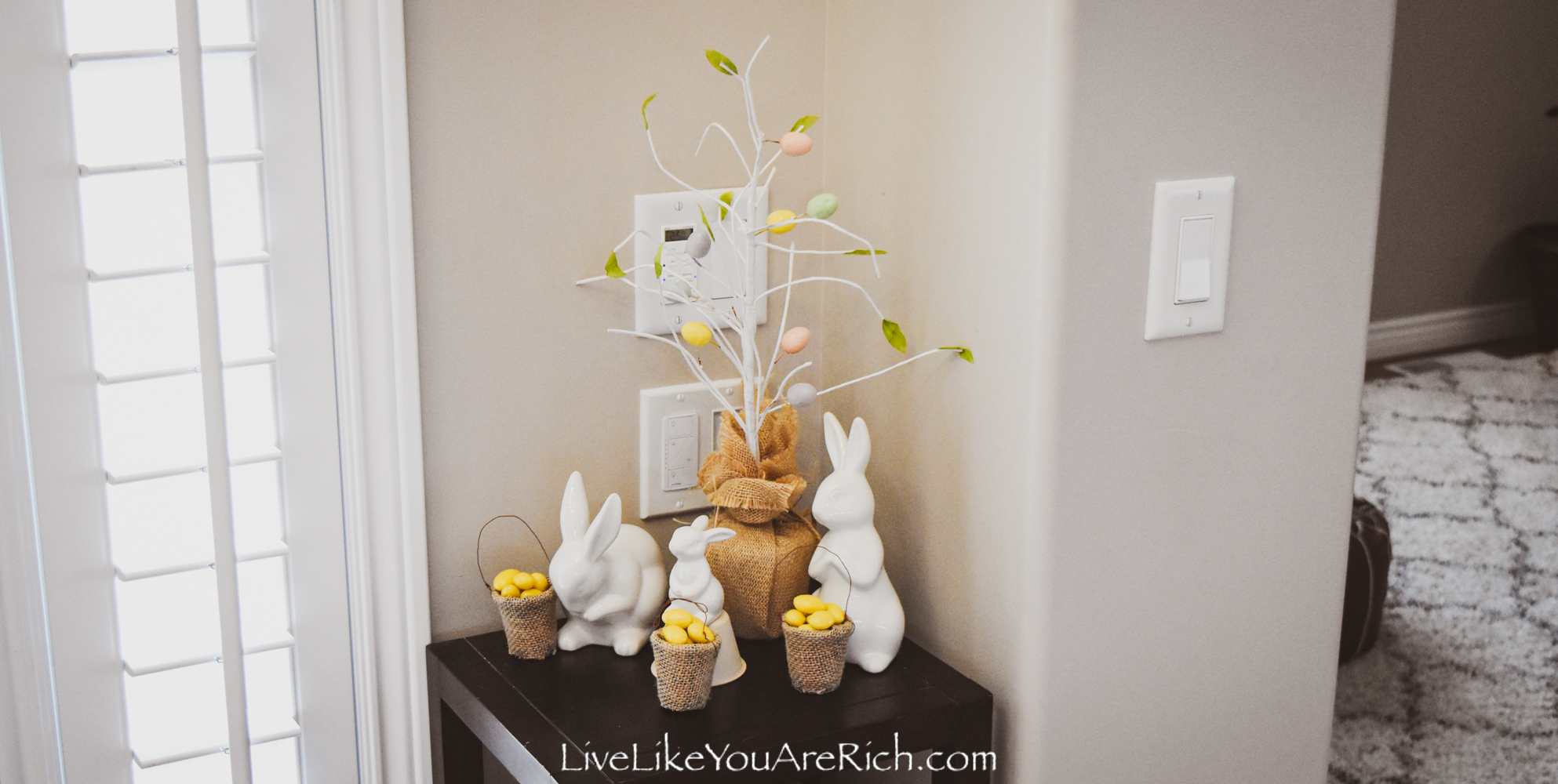 In order to post about my decorations I have to choose a title for them; so, I just decided to call this display of Easter decorations 'vintage-modern'.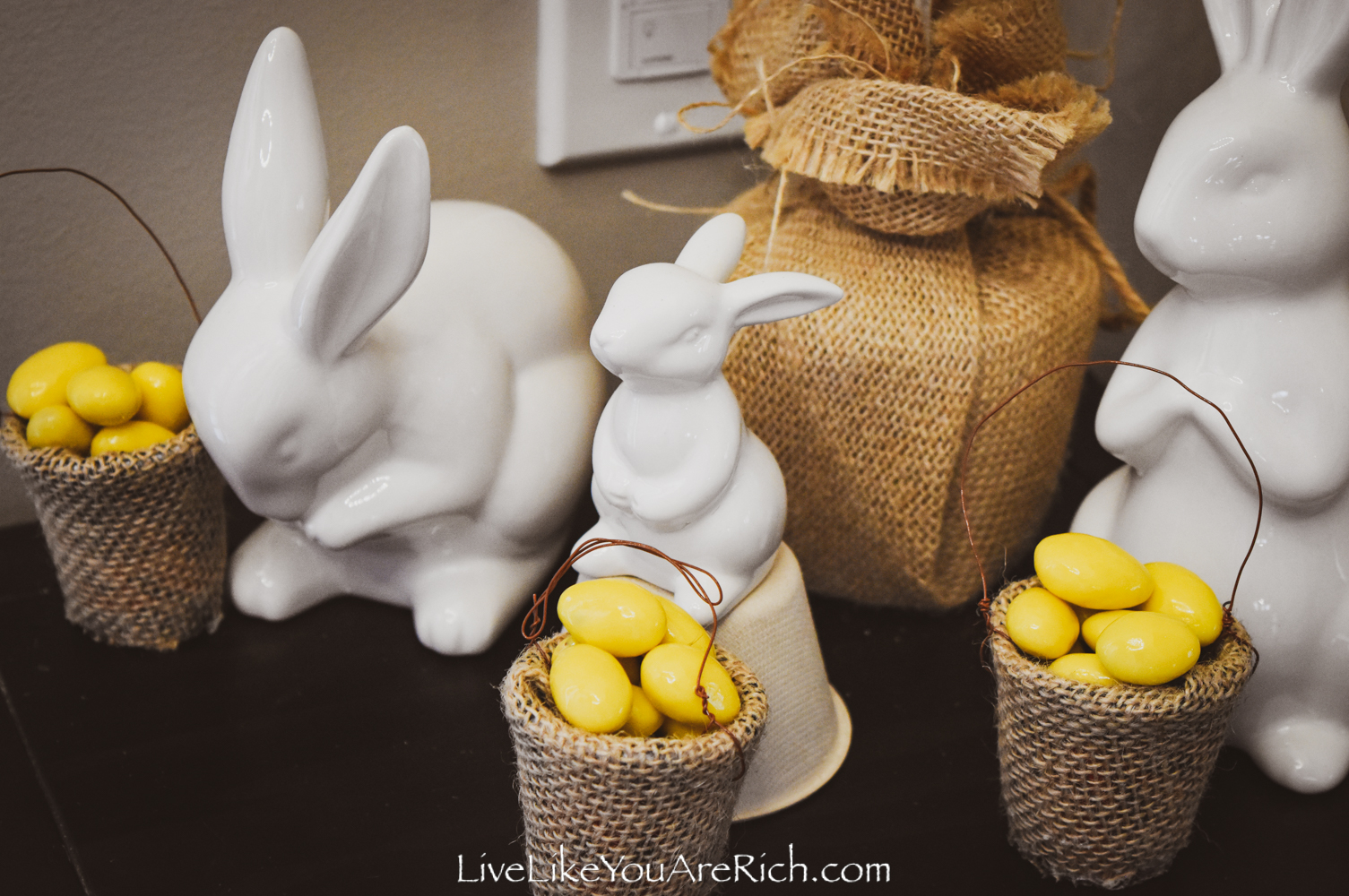 It's a cute little display for those entering and those leaving. Plus, it's yummy too.
The lemon-covered almonds that are in the burlap Easter baskets are delicious.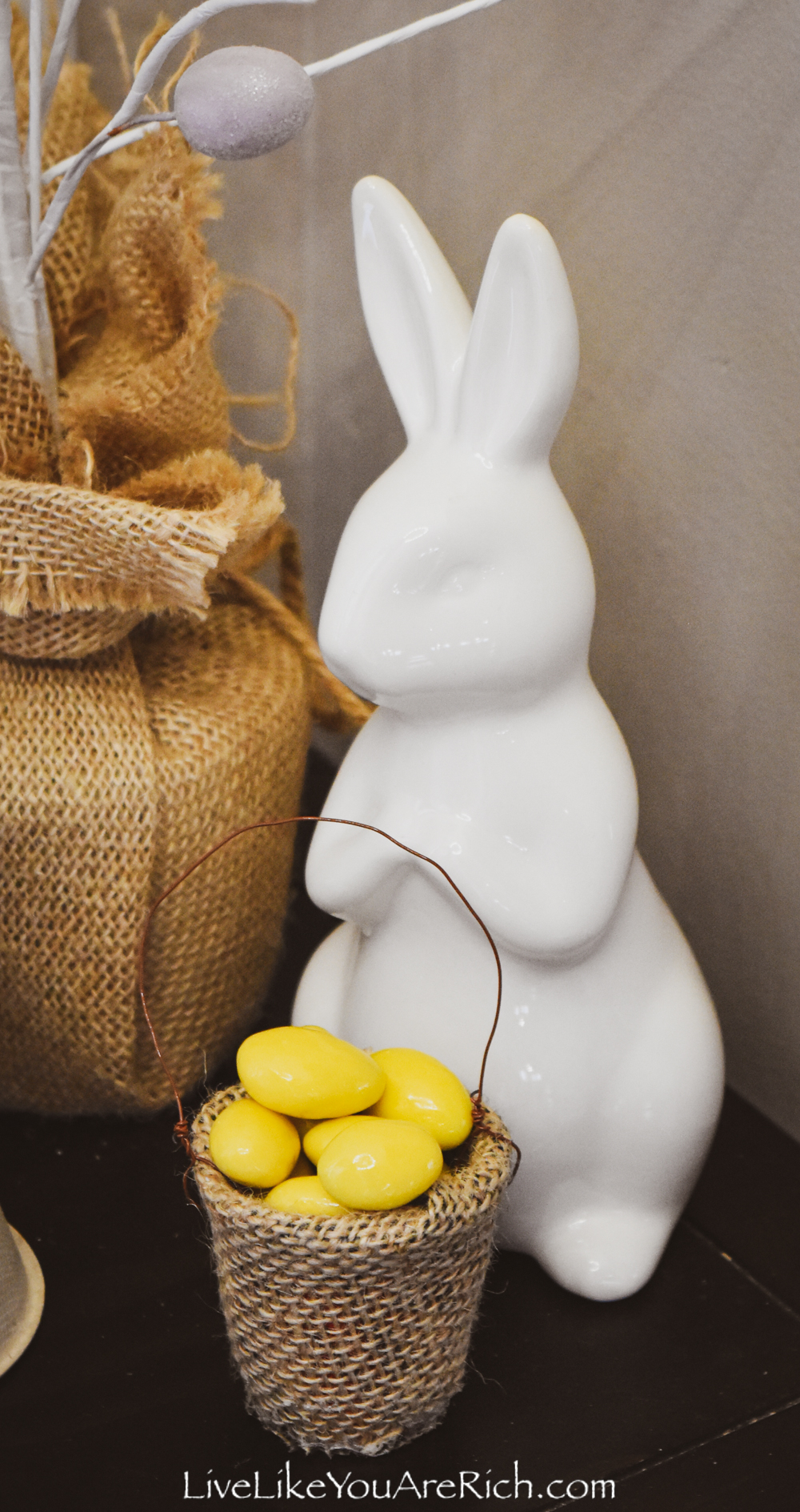 Supply List for this Vintage Easter Bunny Display
3 DIY mini burlap baskets tutorial here.
Easter Egg stem tree in burlap
lemon-covered almonds Sconza brand
small planting pot—if you have a small bunny that needs some height.
How to Set up this Vintage Easter Bunny Display
Just looking at the photos one can likely see how to set this up.
The only thing you'll need to do is to make the DIY burlap baskets—which I have a tutorial for here. I originally made them hold jelly beans for my son's Peter Rabbit Birthday party.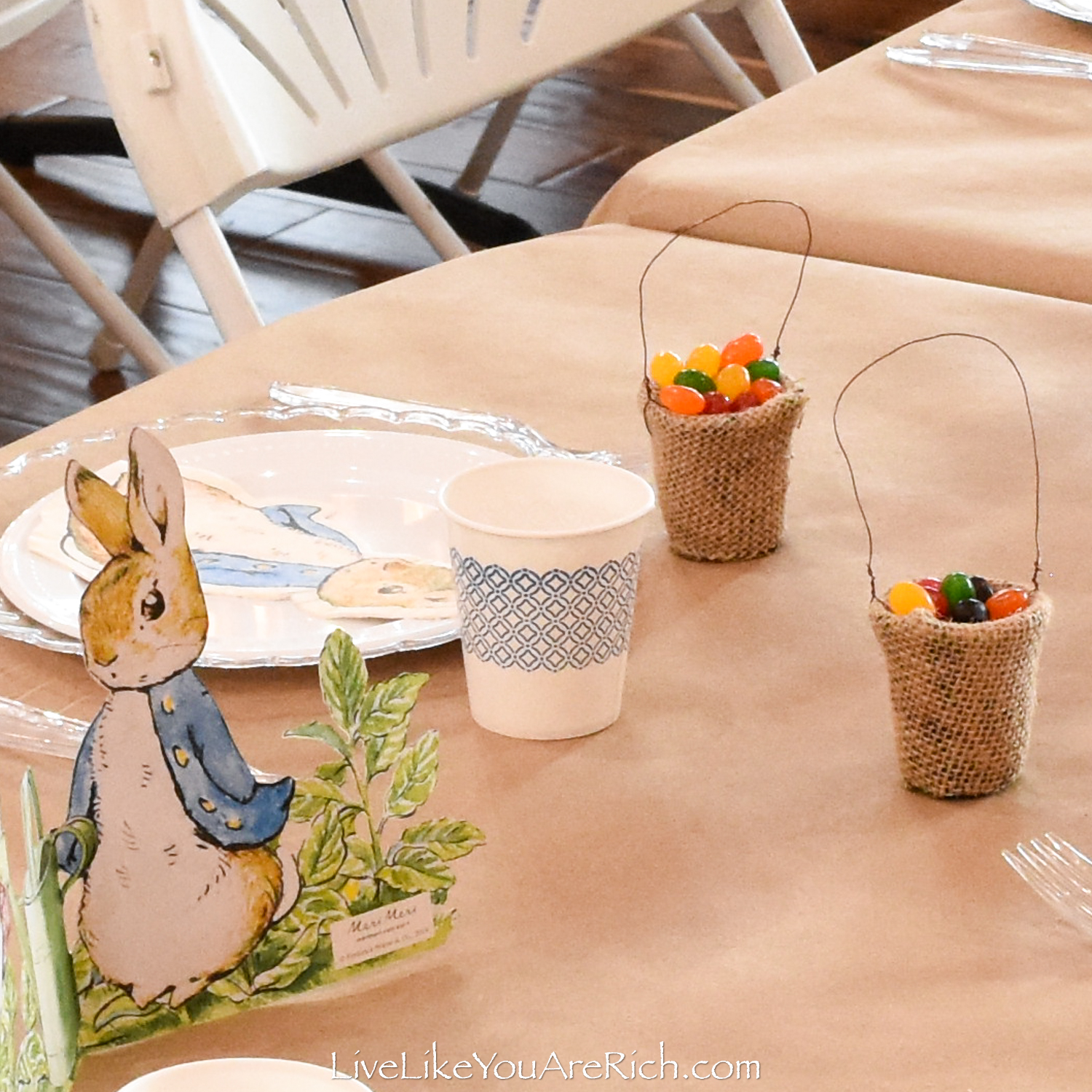 You'll also want to wrap burlap around a little stem Easter egg tree to tie in the materials (if your tree doesn't already have burlap on the base).
Finally, you'll want to add varying heights and sizes to the display using different-sized and shaped porcelain bunnies.
The small bunny looked strange not being able to see over the basket of lemon-covered almonds.
So, I set him up on a natural tan-colored planting pot that is upside down for added height—this way he is at least as tall as the lemon-covered almonds.
Then I added lemon-covered almonds into the mini burlap baskets.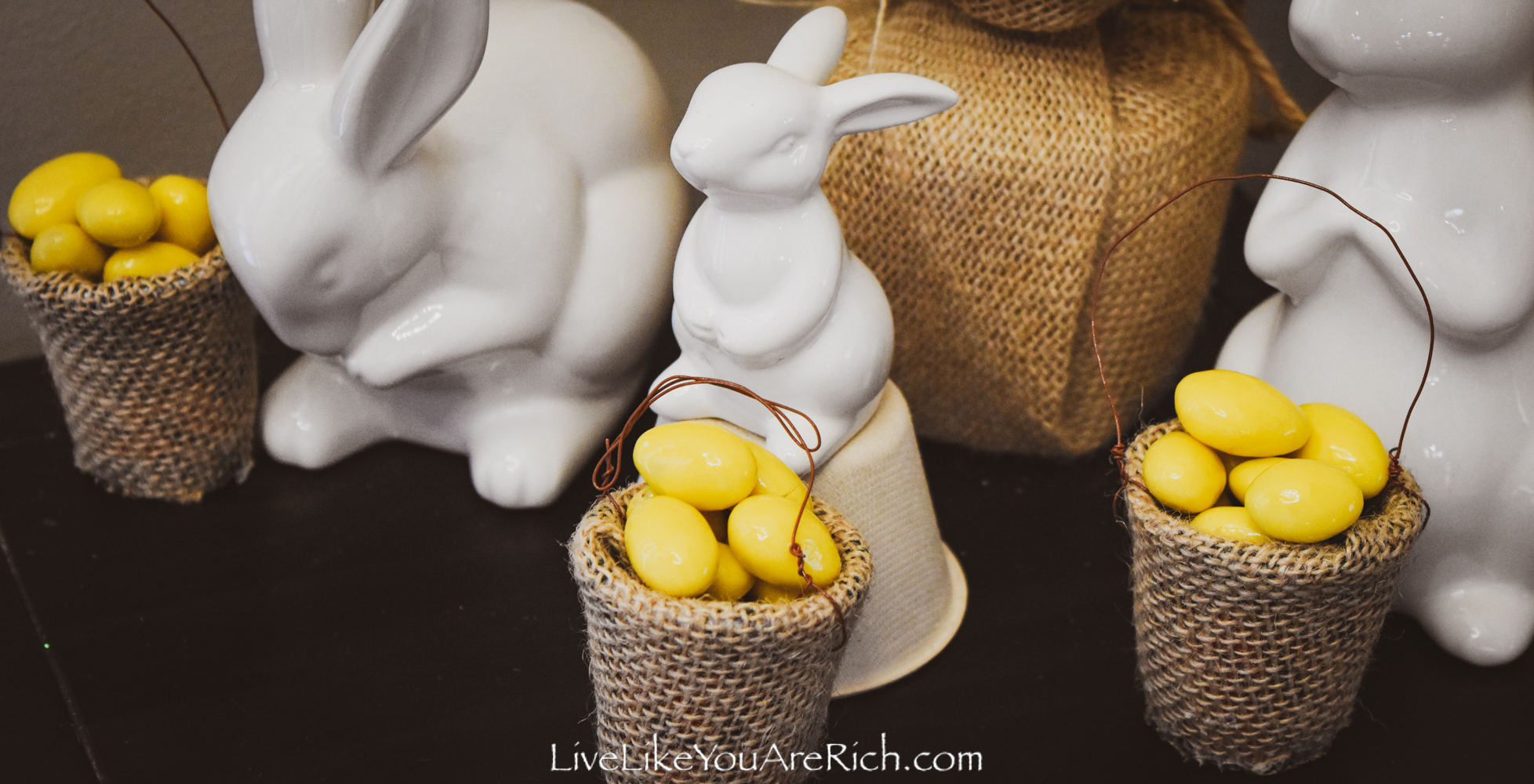 I put it all on my telephone table which is a tall small square tall table.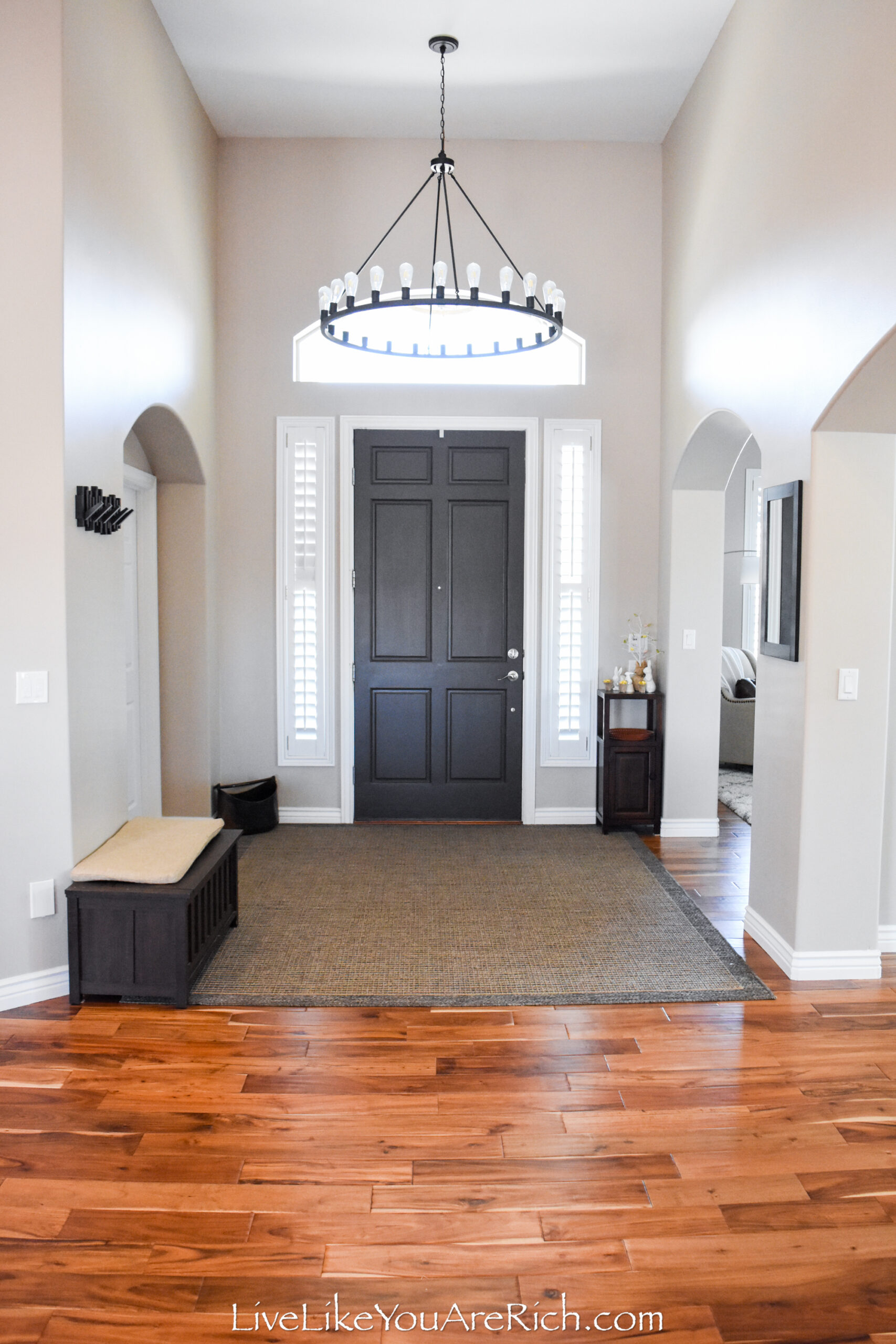 Cost of this Vintage Easter Bunny Display
I had everything for this display. I've used and reused items from previous years and parties.
I re-used the DIY mini burlap baskets from my son's Peter Rabbit Birthday party.
I re-used the tree from many years of decorating. Last year I used it on this Easter display.
I re-used the porcelain bunnies from my Modern Rustic Easter mantel last year.
I got the lemon-covered almonds from Costco on sale for $6.50 but I only used 1/8th of the bag or less.
So, in total this cost me about $1.00 to set up.