Looking for an easy fun craft activity to do with your kids this Valentine's Day? Here is a round-up of 25 Easy Valentine's Day Crafts for Kids that are fun and simple.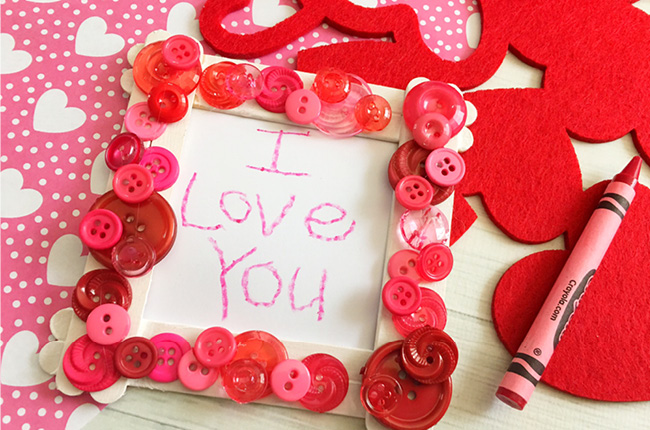 1. Valentine Popsicle Stick Craft – Is such a cute and simple frame for the kids to make and give as a Valentine's Day gift.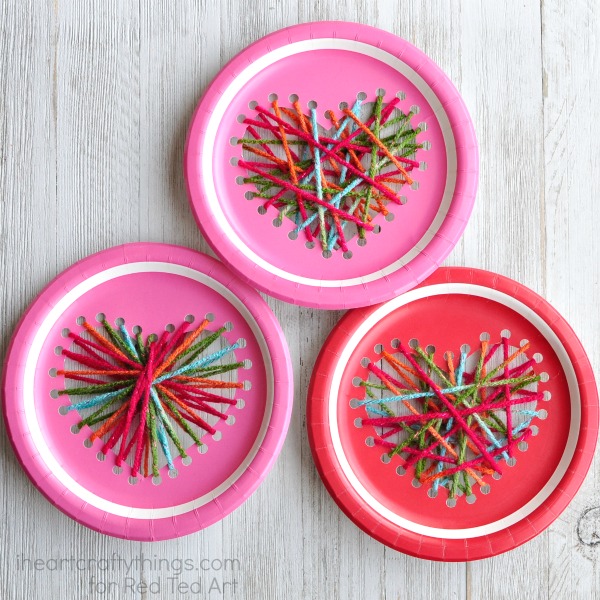 2. Paper Plate Heart Craft – All you need is some paper plates, scissors, a hole punch, and some yarn and you are all set to make this simple heart sewing craft.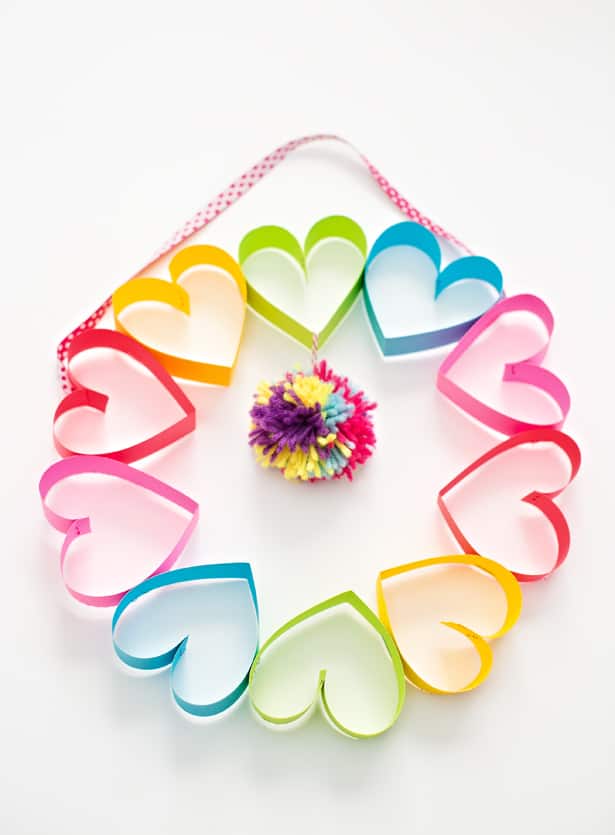 3. Rainbow Heart Paper Pom Pom Wreath – A fun twist on making paper hearts by using colorful paper and turning them into a rainbow wreath! Add a pom pom to make it even more fun.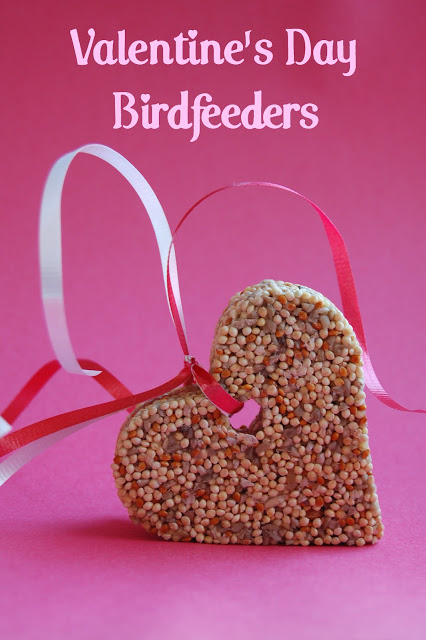 4. Valentine's Day Bird Feeders – are a simple craft and make for a cute little gift!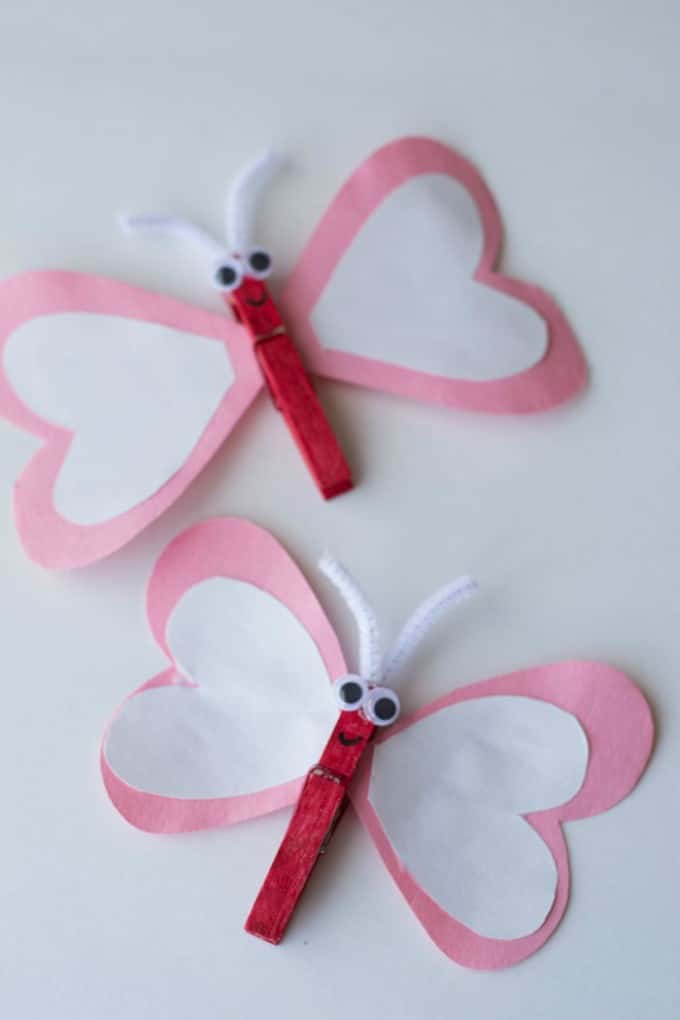 5. Heart Butterfly Craft – This sweet little heart butterfly craft is a fun idea for Valentine's Day.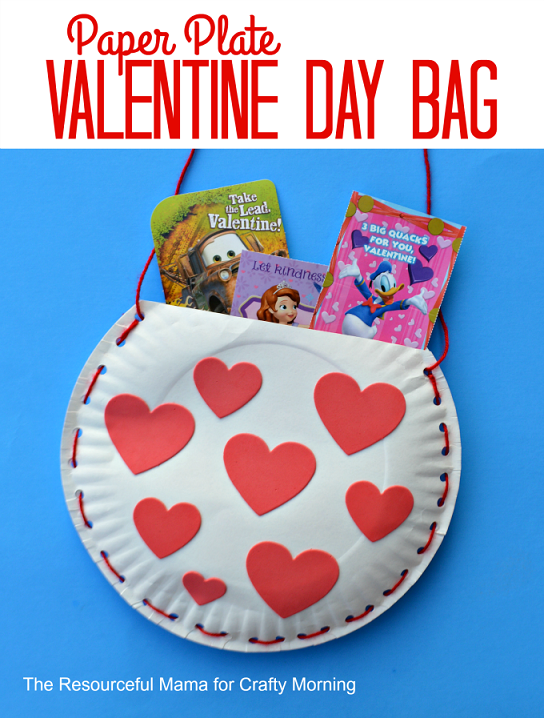 6. Valentine Paper Plate Bag – Get the kids making their own "bag" with this fun paper plate craft.
7. Rainbow Heart Suncatchers – Are easy for kids to create in five simple steps.
8. Heart Lady Bug Valentine's Day Craft – Kids would love to make these adorable little bugs.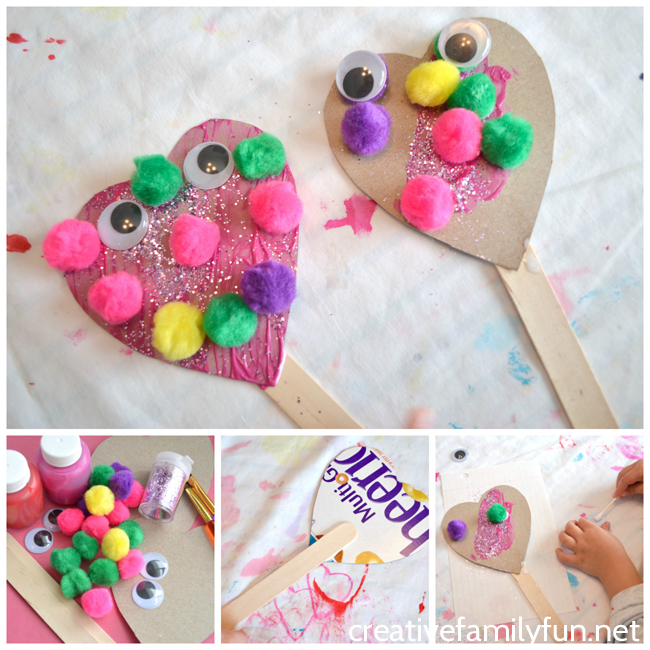 9. Silly Heart Puppet – This is a fun open-ended project that is perfect for both toddlers and preschoolers.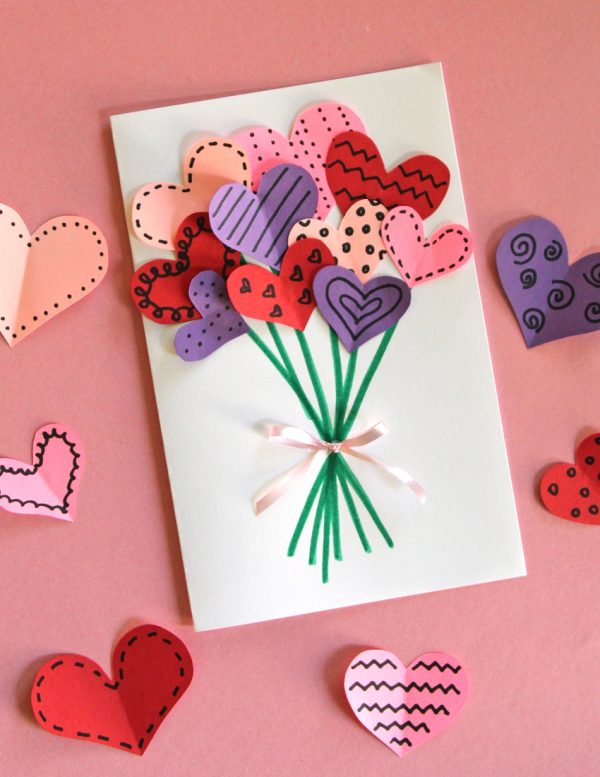 10. Bouquet of Hearts Card for Valentine's Day – With just a stack of colored paper, markers, and glue, kids can make an adorable bouquet of hearts and turn it into a card.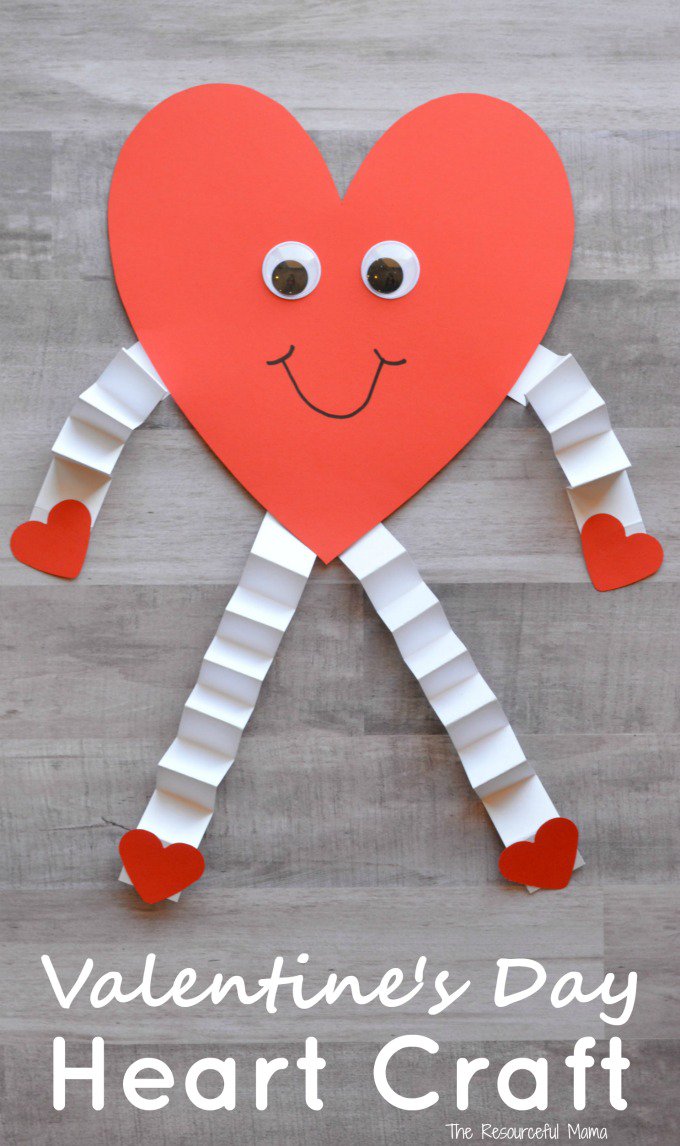 11. Heart Craft for Valentine's Day – This Valentine's Day Heart Craft requires items that many have on hand. Paper is the main supply needed which makes this really affordable and easy to pull together.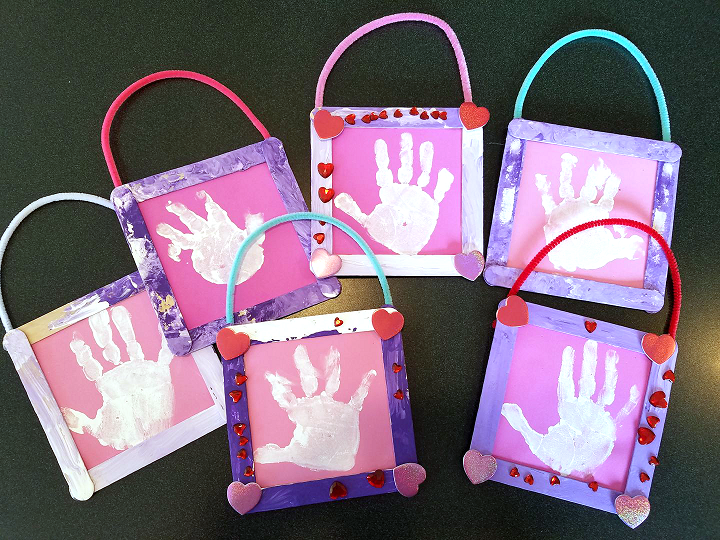 12. Popsicle Stick Valentine Frames – Let your kiddos make these adorable popsicle stick valentine frames with their handprints inside! What a cute keepsake to give parents or grandparents.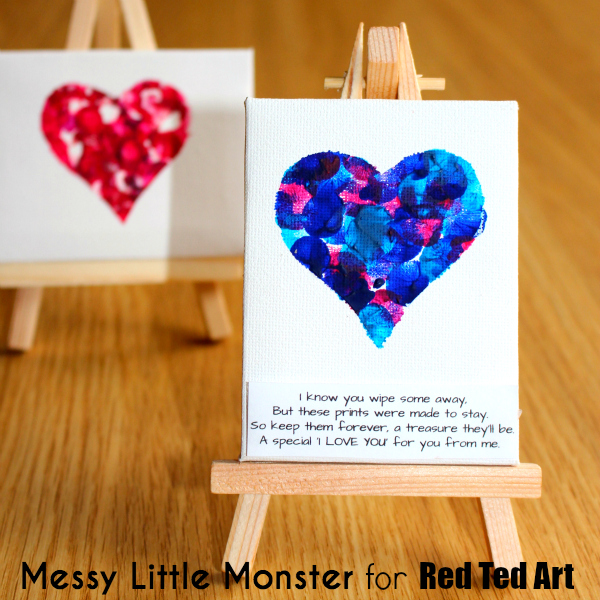 13. Fingerprint Heart Poem Keepsake – This mini canvas fingerprint keepsake is an adorable DIY keepsake craft.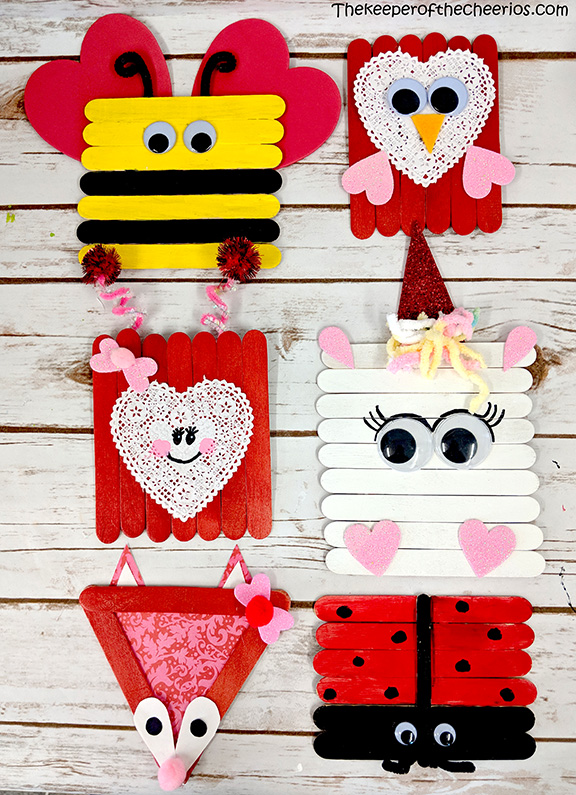 14. Valentines Day Craft Stick Projects – These Valentines Day Craft Stick Projects are so much fun and so easy for kids to make.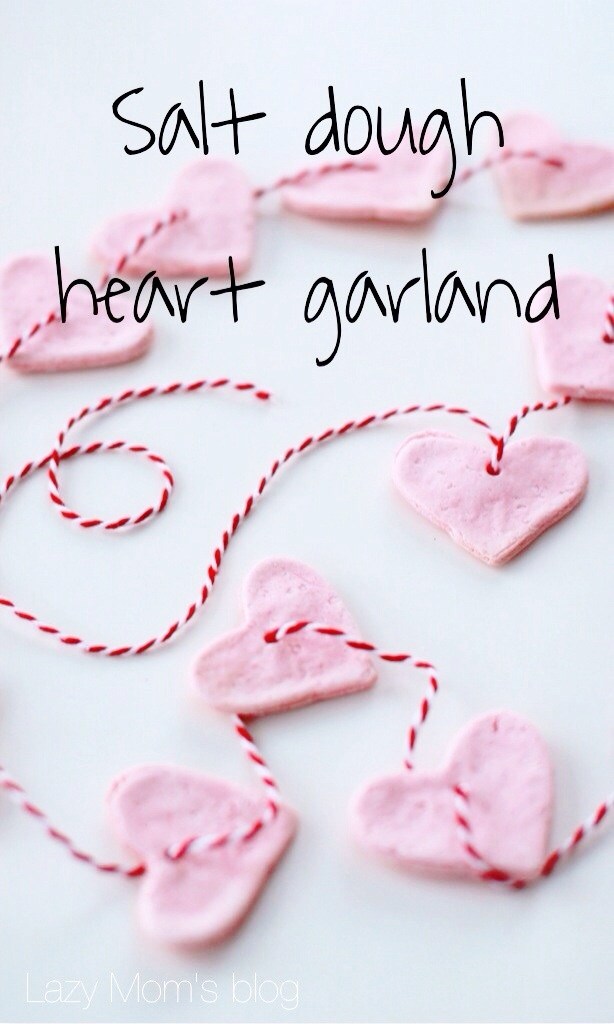 15. Salt Dough Heart Garland – This is really quick to prepare and can be very versatile!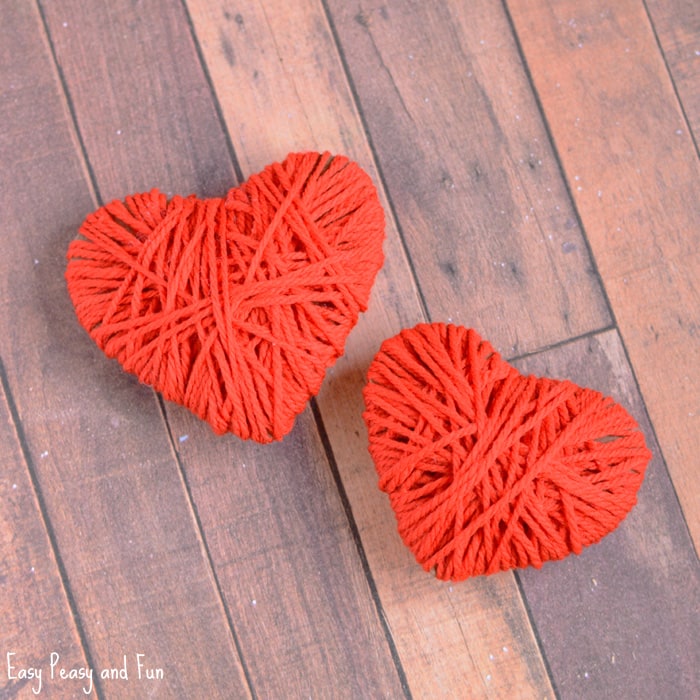 16. Yarn Wrapped Hearts – This craft idea is great both for kid's motor-skills, making it one of the coolest Valentine's day crafts ever.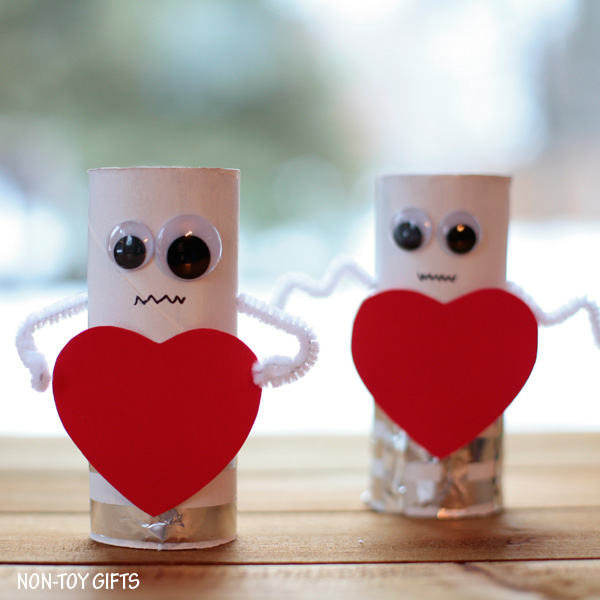 17. Heart Robot – This one is easy, made with inexpensive materials, and young kids will have a blast working on it.
18. Valentine's Day Headbands – Super easy to prep, inexpensive, and fun for the girls!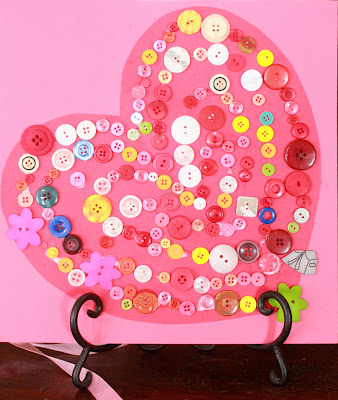 19. Heart Button Valentine Craft – This is a colorful and pretty Valentine craft and can be a fun learning activity for kids too!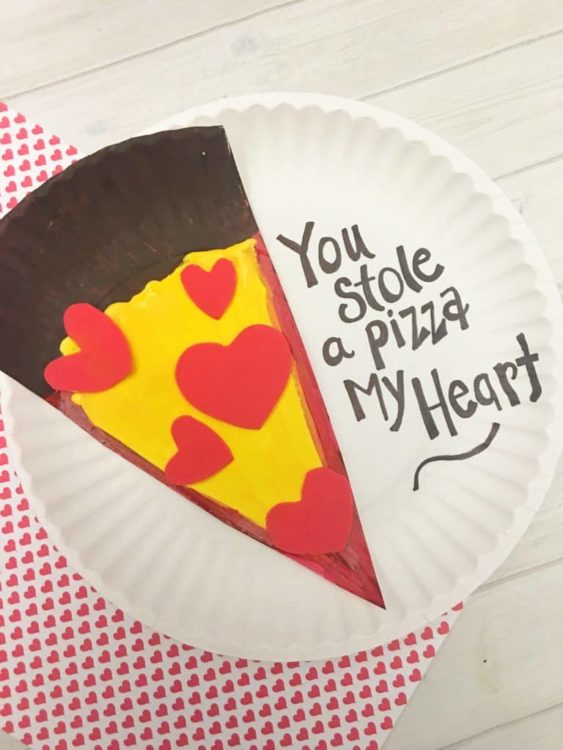 20. Valentine's Day Pizza Paper Plate Craft – This is super easy to do with a class size of preschoolers or students and you can just swap out markers instead of paint for less mess!
21. Valentine Wreath Kids Craft – This Piece of my Heart Wreath is an adorable way to upcycle an old puzzle!
22. Popsicle Stick Valentine Love Truck – What a fun "boyish" valentine. You can add your child's picture to the front seat of the truck for a personal touch.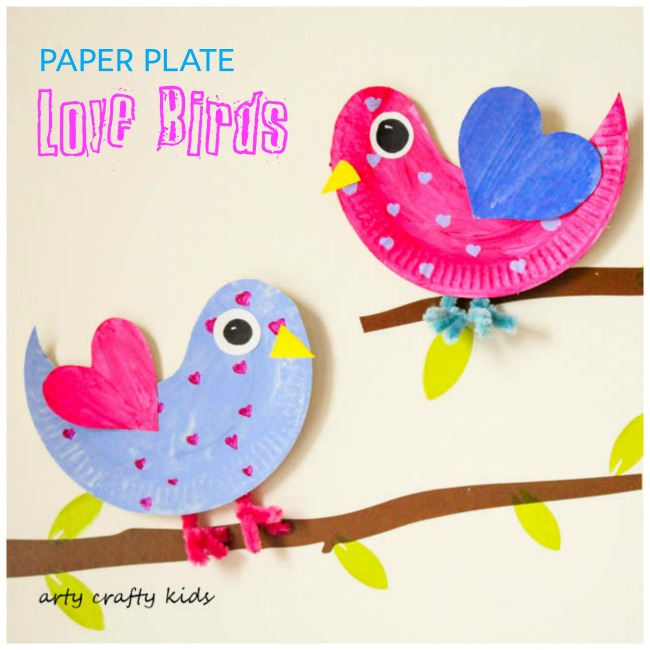 23. Paper Plate Love Birds – These are so easy to make and kids can get really creative with their designs; adding color and patterns to make their love birds stand out from the flock.
24. Pipe Cleaner Heart Printmaking – It's simple to put together and is a fun last minute craft for kids.
25. Love Bug Craft Stick – These are a blast to make and really quite easy.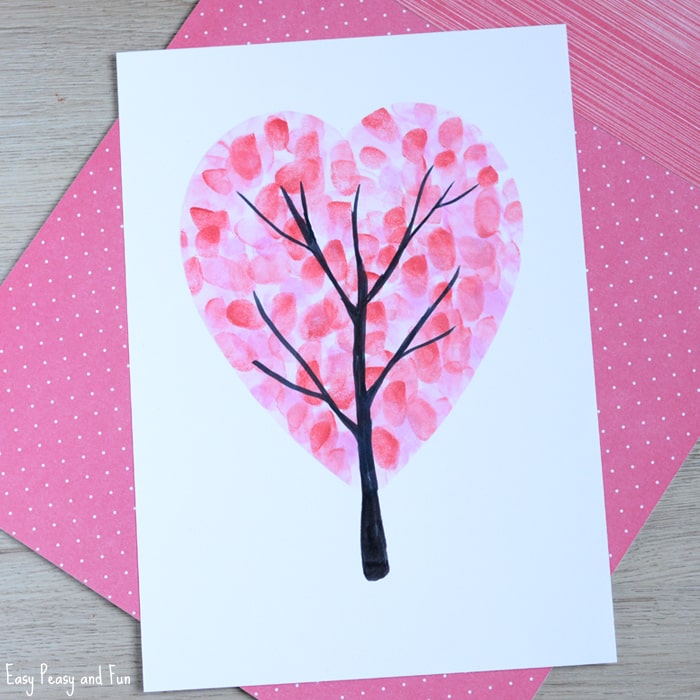 26. Valentines Day Heart Fingerprint Tree Craft – is perfect both for kids and kids at heart. It's super easy to make and it looks lovely.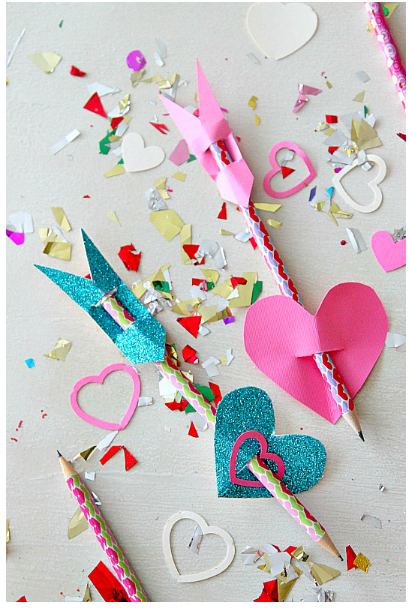 27. Valentine's Day DIY Arrow Pencil Toppers – Easy to make and only need construction paper and pencils!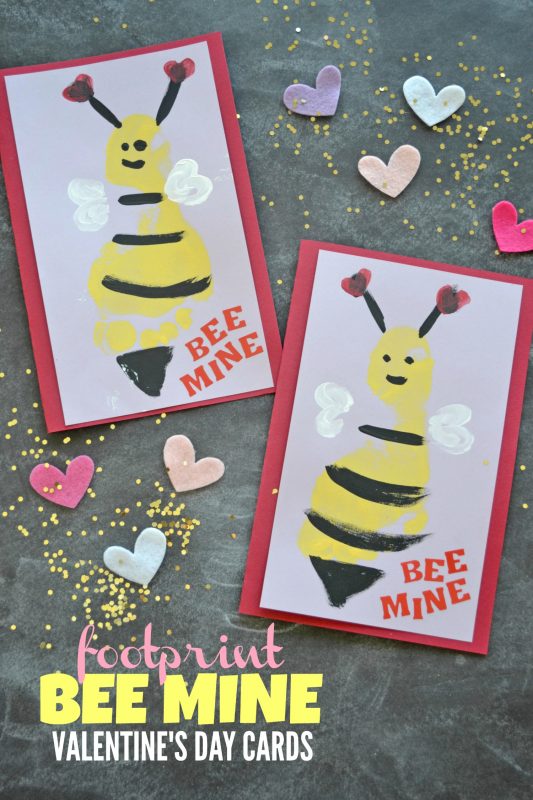 28. Footprint Bee Mine Valentine's Day Cards – It's so easy! All you need is some cardstock, some craft paint, and a little creativity to create some beautiful "bee-tastic" keepsakes with your child.

For other 'rich living tips' please subscribe, like me on Facebook, and follow me on Pinterest and Instagram.