How to Make Flower Arrangements From Discounted Flowers
I like to throw parties and for many of those parties, I arrange flowers for decoration.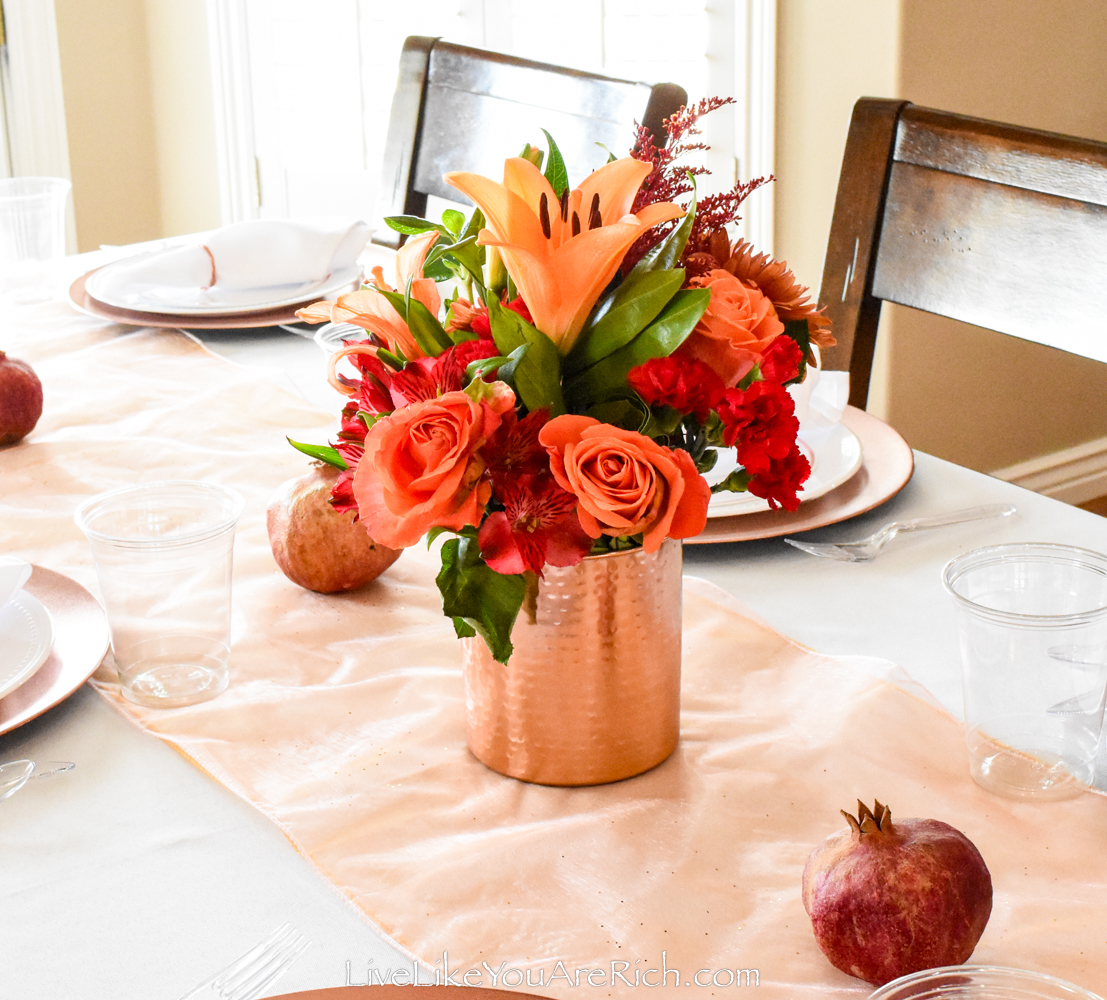 I also love to make bouquets of flower arrangements for friends and family.
That said, I don't like to buy flowers at full price. I usually make the bouquets for much, much cheaper by purchasing discounted flowers and using vases from thrift stores.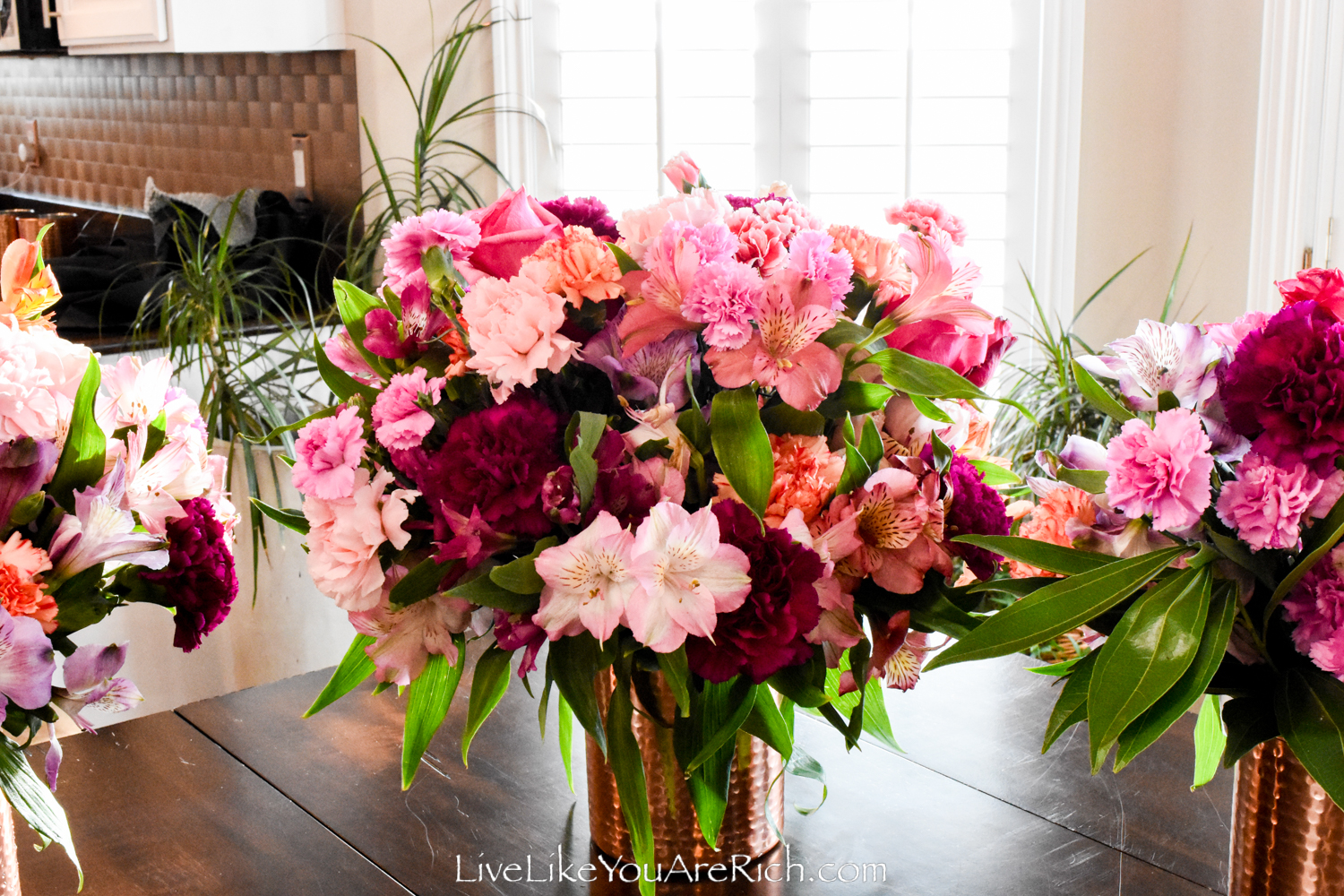 One of my favorite ways to buy flowers is when they are discounted at Smiths Food and Drug i.e. Kroger and other stores that regularly discount their flowers.
As you can see in the photos below, at times flowers and greenery are priced at just a few dollars per bouquet. The Roses are usually a little more but are usually relatively cheap.
Another way to get discounted flowers is to buy them at Costco or Sam's Club when they are on sale.
Finally, another way I sometimes get free flowers and filler is to forage greenery and flowers from my yard and in public and wild areas nearby.
Here are some screenshots of the receipts in my purchase history of flowers I bought to make 6 large-mouthed vase arrangements for my sister's bridal tea party shower.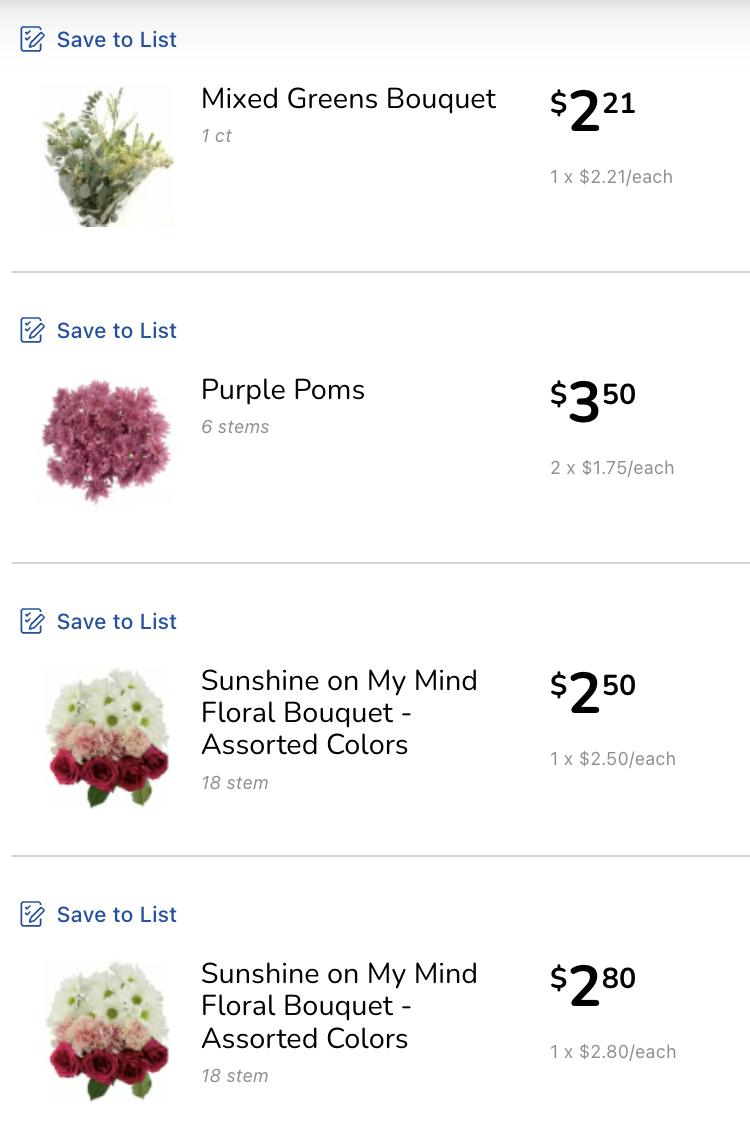 Check out my video on how I made these arrangements in this post.
Tips on Making Flower Arrangements with Discounted Flowers
So, the first tip for arrangments with discounted flowers is to take good care of them.
To do this depends on the flower and the variety but as a general rule, without getting too deep, for the most part just follow the following tips.
When I shop for discounted flowers I make sure they will last until my event (i.e. look nice enough or alive enough or are hearty enough).
Tip- take a large plastic pitcher of water and put it in your shopping cart so that the flowers stay submerged in water while you shop.
After I have collected the discounted bundles that still look nice I go home and arrange them immediately.
I make sure the container or vase I'm using to store the flowers is sanitized/cleaned beforehand.
I cut their stems off by at least a few inches and put them in water with flower food.
I keep them in a cool or at least at room temperature environment and keep them out of direct sunlight.
I try to pluck the leaves off to above the water line (to prevent the leaves from contaminating the water) and clean off any dead petals etc.
If your event is more than a day away, you'll want to change the water, sterilize it with soap or bleach, rinse well, then fill it again with clean water and flower food, and put the flowers back into fresh water daily until the event is over. For extra measure, cut another inch or two off every time you change the water.
>Doing these steps typically shock the flowers back to life and keep them alive for a while.
As long as discounted flowers get taken care of immediately and have fresh clean water I usually get days to weeks out of them.
Tip- If you need the flowers to last awhile, do not crowd the flowers, let them have room in their water container. Baby fragile flowers by giving them their own vase or container and wire the heads if they need support.
Here are some flower arrangements I've made with discount flowers:
For my daughter's baby blessing day. I made multiple bouquets from Smith's discounted flowers. The bouquets were on deep discount, and each large bundle was only $.99.
I only needed them to last one day so I bought about 35 bundles and made 7 large bouquets.
I had a bouquet for each table and the largest one for the food table.
So many people commented on how lovely the flowers were and mentioned how expensive they looked.
I told them in total they only cost $35.00. They could not believe it!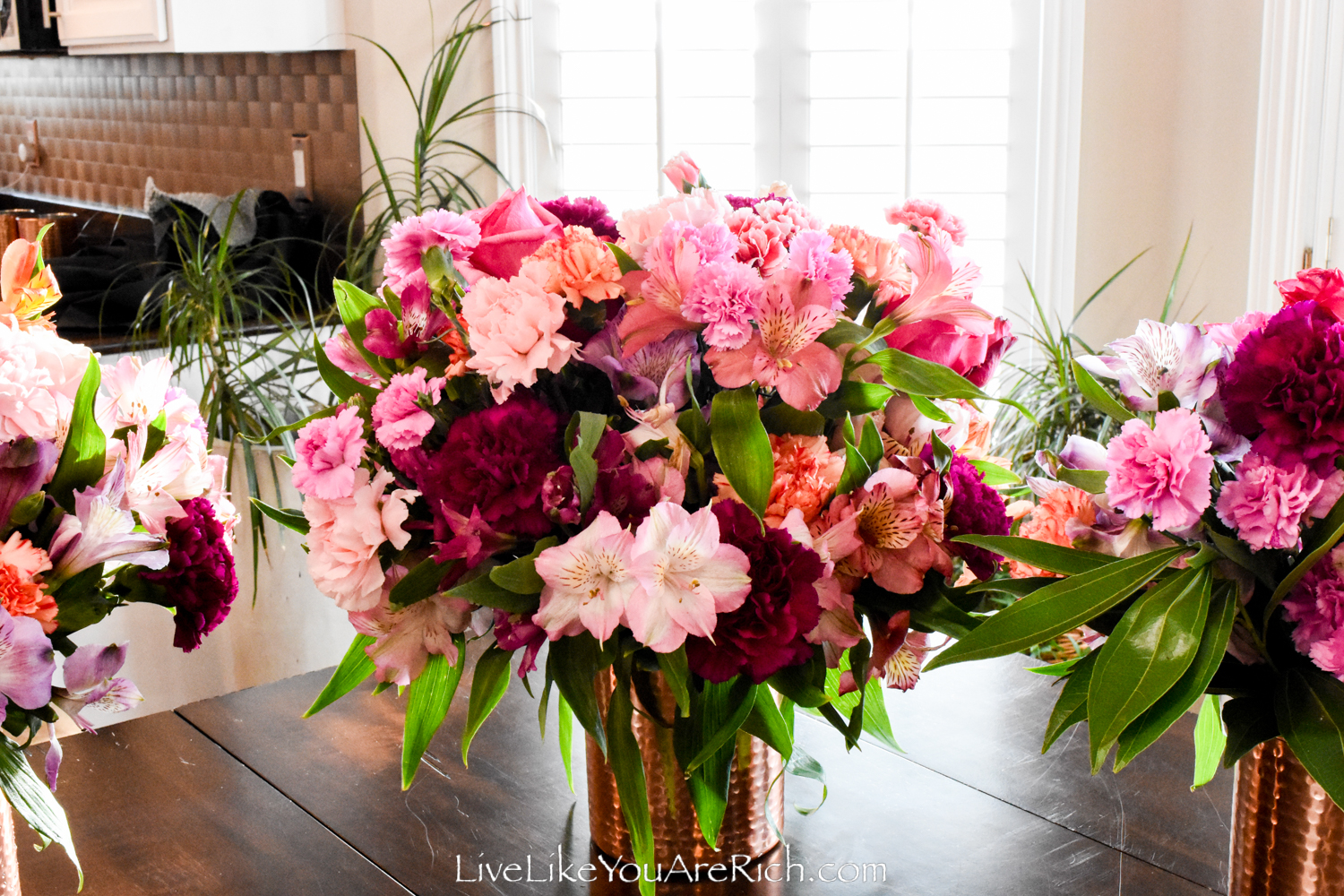 I've also arranged discounted fresh flowers for Thanksgiving and other holiday parties.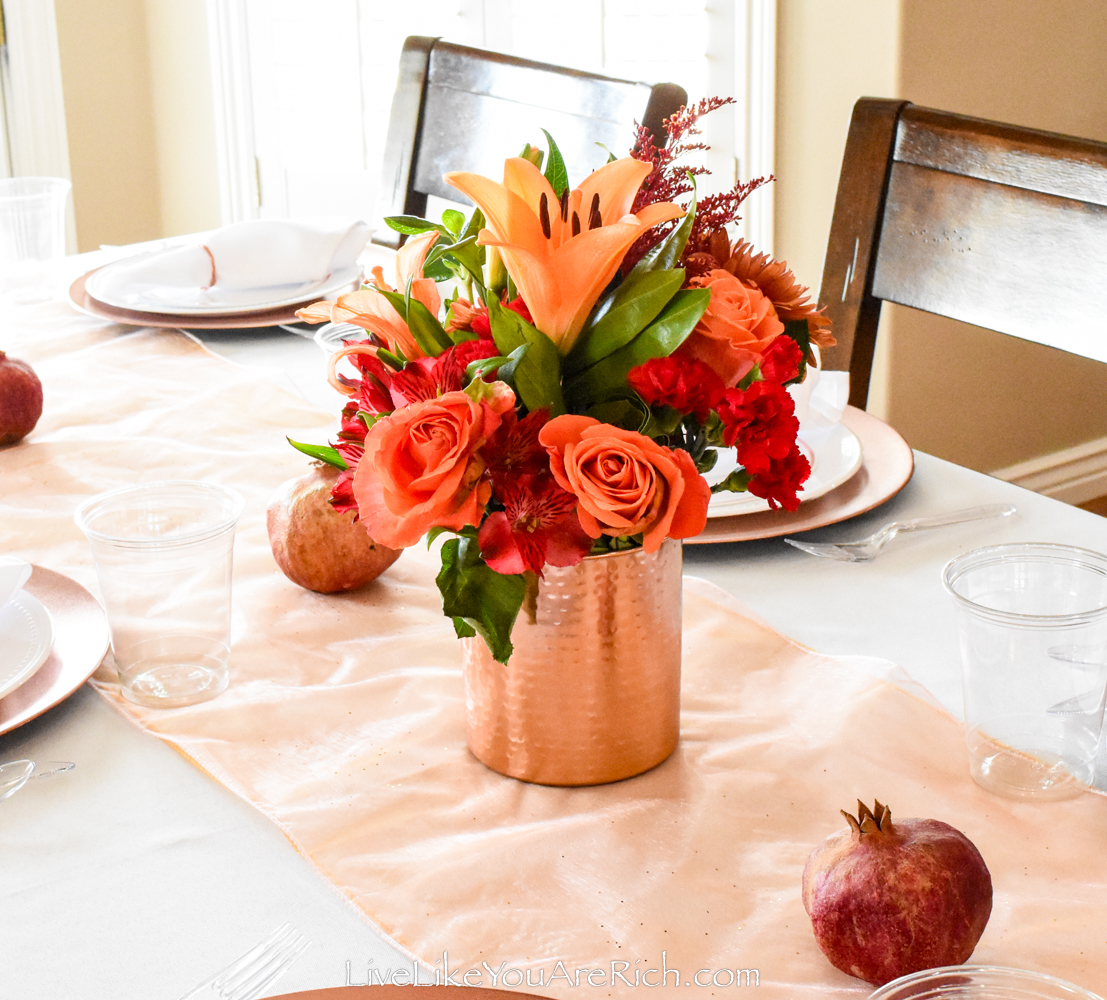 I made this bouquet for my mom and purchased the nuts for my dad (his favorite snack) for when he had heart surgery.
I bought the roses and another bundle which were on sale at Costco. This bouquet cost me about $25.00 and it was one that would last over a week without my mom or dad having to do anything.
When giving bouquets to others I try to get fresh newer flowers on sale vs. flowers that are old.
For the OB (woman) who saved my daughter's life, I got a few bunches of flowers on sale at Costco and a few discounted yet in great-shape greenery and filler from Smiths to make this giant tropical bouquet. I used a vase I had from when my husband bought me roses.
Tip- You can find large quality vases at thrift stores for a few dollars to make bouquets for cheap.
Tip- My husband was buying me $150+ roses for Valentine's. I told him I'd prefer Costco and Sam's Club as they usually sell roses with a nice vase for $24.00-$30 for 24 stems around Valentine's so that is usually what he does now. I save the vases to reuse or gift them for times like these.
For my sister's wedding reception, I made 12 of these centerpieces. I will do a tutorial on how I made them sometime soon. The greenery and filler came from my yard and the roses were discounted or on sale.
I used willows from my willow bushes and placed them when I arrived at the wedding dinner venue for the centerpieces and to add height.
I also dressed up the table settings at her wedding dinner with willow branches.
The total for twelve rose flower arrangements was about $120 so about $10.00 each.
I mentioned above that I made the flowers for my sister's bridal shower. For the shower, I made 6 large vases of discounted flowers for $35.00 total.
Real flowers really add something to a party and these were no exception. I loved the pop of color the flowers gave her herbal tea party bridal shower.
When working with discount flowers, you should try to be flexible as to what varieties you plan to buy and your color scheme.
I go to the store(s) a day or two ahead of my event and try to find a mix that will work together. Sometimes I call ahead and ask the florist when they are discounting the flowers and head to the store around that timeframe.
For my sister's wedding dinner, I started shopping a full week before the event for the roses since I know that roses last longer than most other flowers if well cared for.
I was able to find 12 bundles of at least a dozen roses for the 12 centerpieces. I needed that many because each centerpiece was rather large and I needed 12 roses to fill each one.
Also, I needed specific-colored roses to go with her theme and wedding colors (peach, light pink, white) so I was a bit boxed in.
When push came to shove I had to buy 18 roses at full price, the rest I got greatly discounted.
The more flexible you can be with your arrangements and color scheme the cheaper and easier it will be working with discounted flowers.
However, if you do have a color scheme choosing common flowers, such as roses, Charmelia, and carnations will help keep costs down because roses, Charmelia, and carnations are often well-stocked and therefore more often discounted.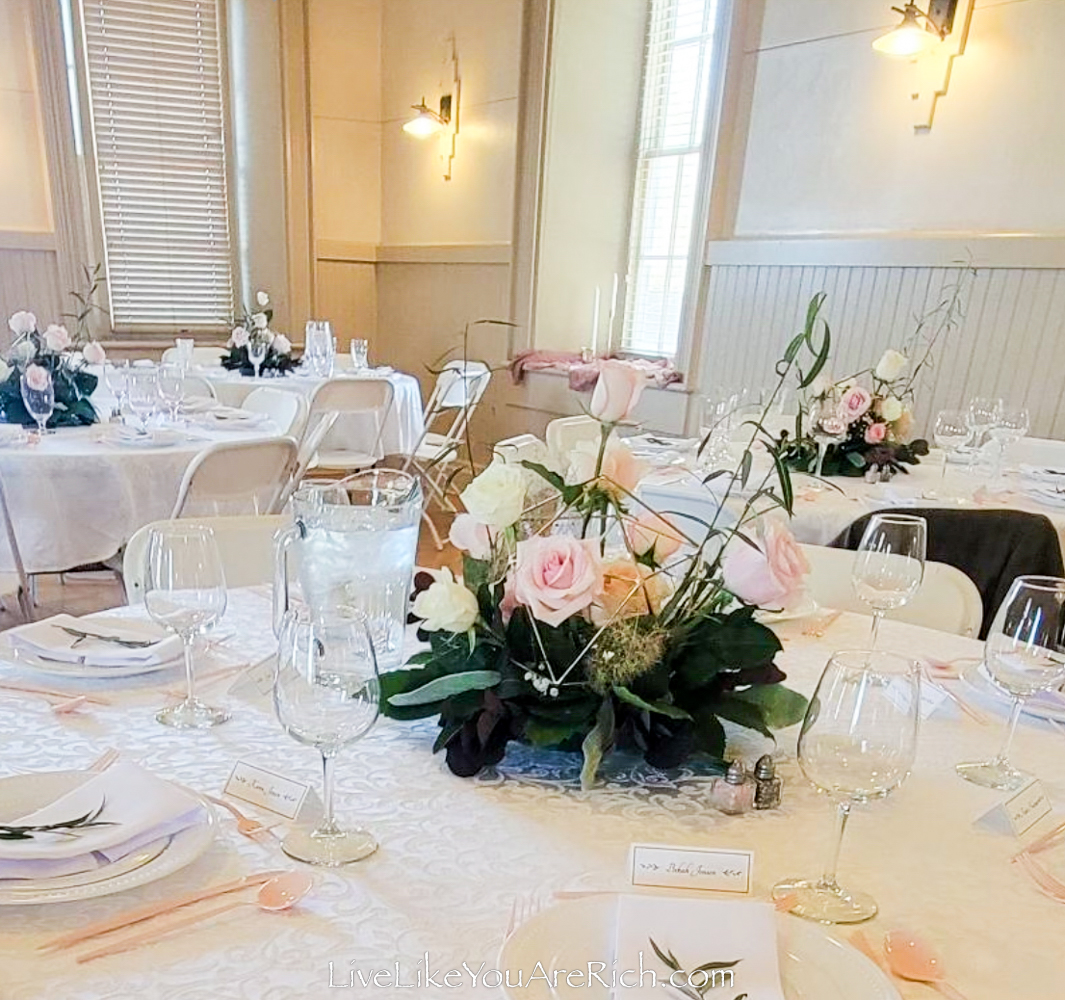 For my sister's wedding reception, her friend and I made 12 centerpieces and decorated two different arches together.
My sister wanted all wildflowers and while those are extremely expensive, luckily she was having her reception in July when they were in bloom in public, wild areas, and in my yard so I was able to forage most of what we needed for free.
My sister ordered some harder-to-find wildflowers to supplement the ones we found outside, however, the bulk of the wildflowers and willows we used came from the great outdoors.
I'll be posting on how I made these wildflower arrangements sometime in the future as well.
It was shocking how few flowers she got for the money she paid! Just a few purchased wildflower stems in each arrangement cost $7.00.
It really saves by foraging.
I made this tall autumn front door decor and wreath with free-foraged dried flowers and plants. I think I did buy some dried bunny tails I got off Amazon but 98% of the autumn decor came from outside.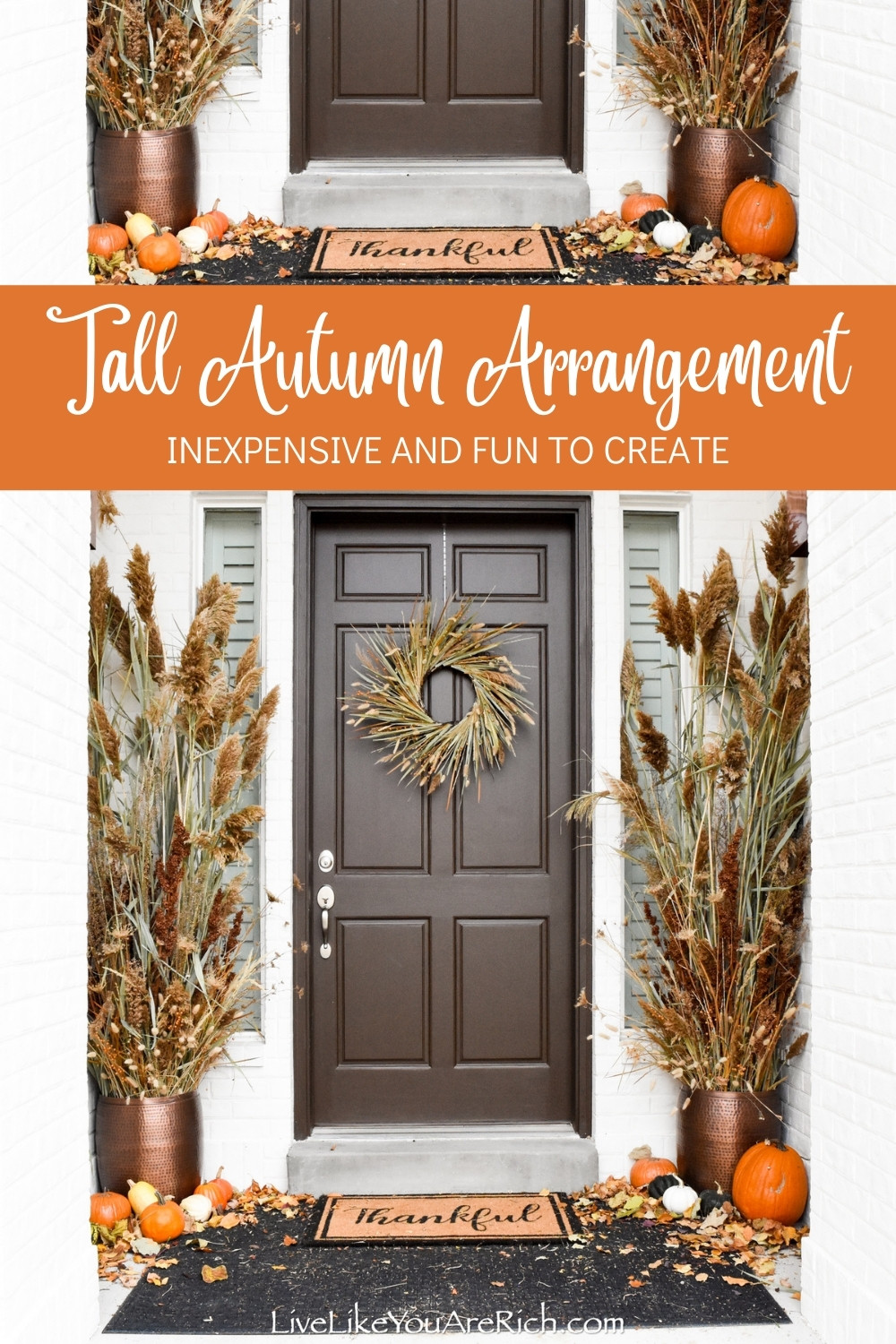 I hope this post shows that it is very cost-effective to make bouquets and centerpieces with discounted, on-sale, or free flowers and foilage, I've made many and I highly recommend it as a way to save money.

For other 'rich living' and D.I.Y. decor tips please subscribe, like me on Facebook, and follow me on Pinterest and Instagram.